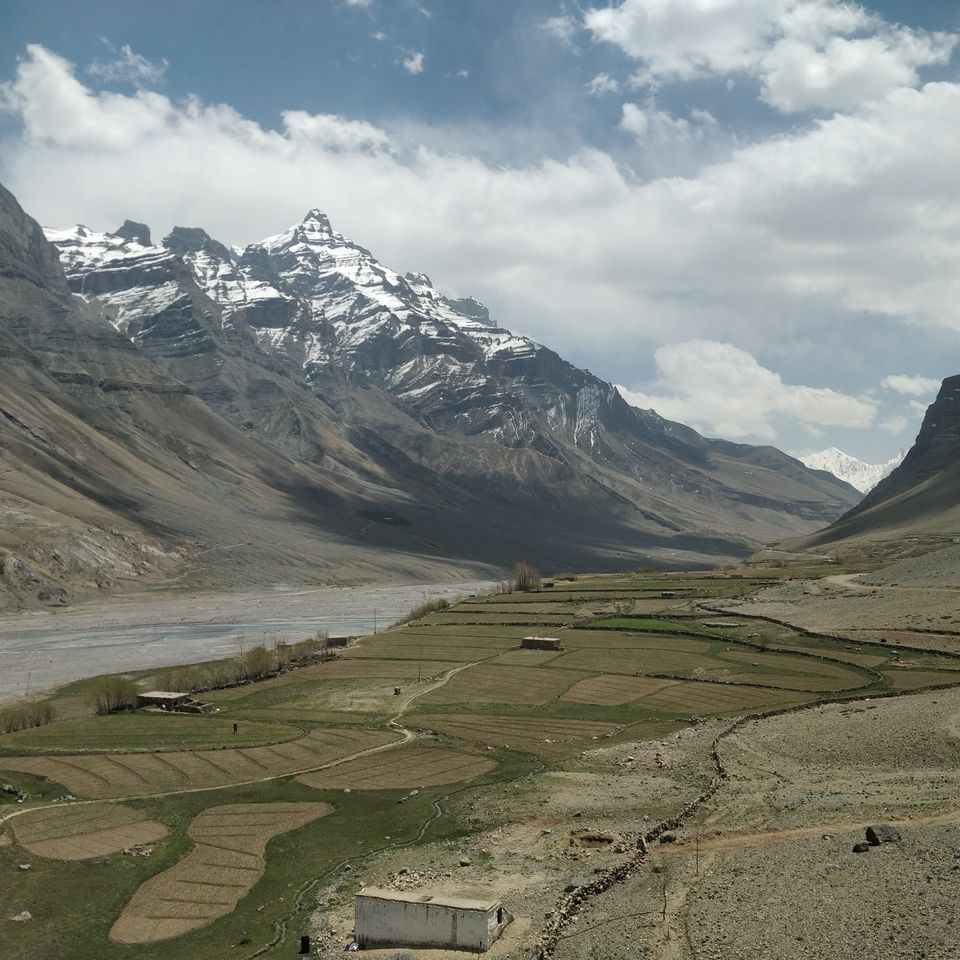 Mode of travel
Our trip started and ended at Shimla. You can hire a car or travel by the public transport. Yes in summers, public transport is very reliable and regular.
Shimla to Sangla
We travelled from Shimla airport to our first stop Sangla. We spent the night here. The road from Shimla to Sangla is nice. You will have network connectivity through out till Sangla.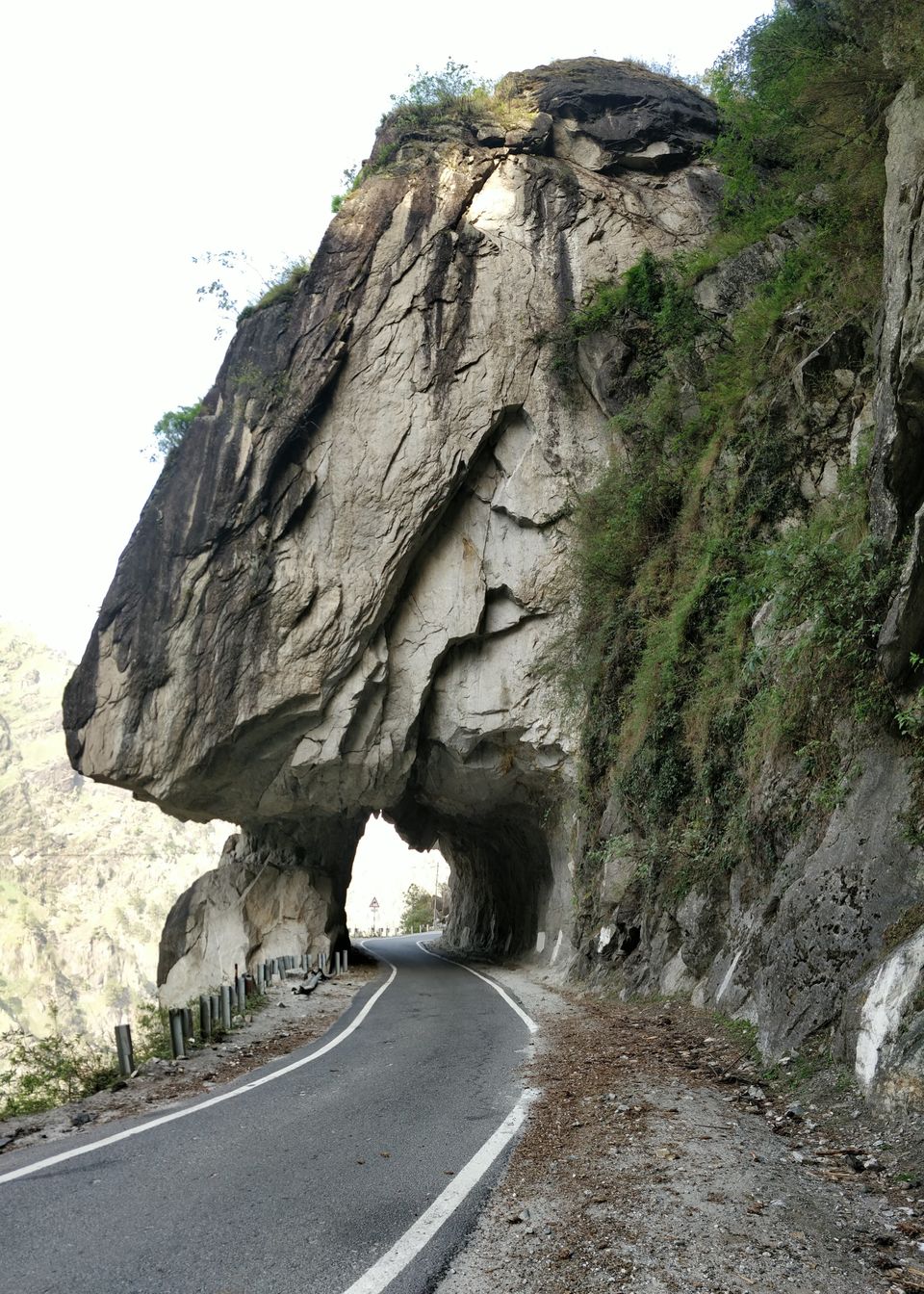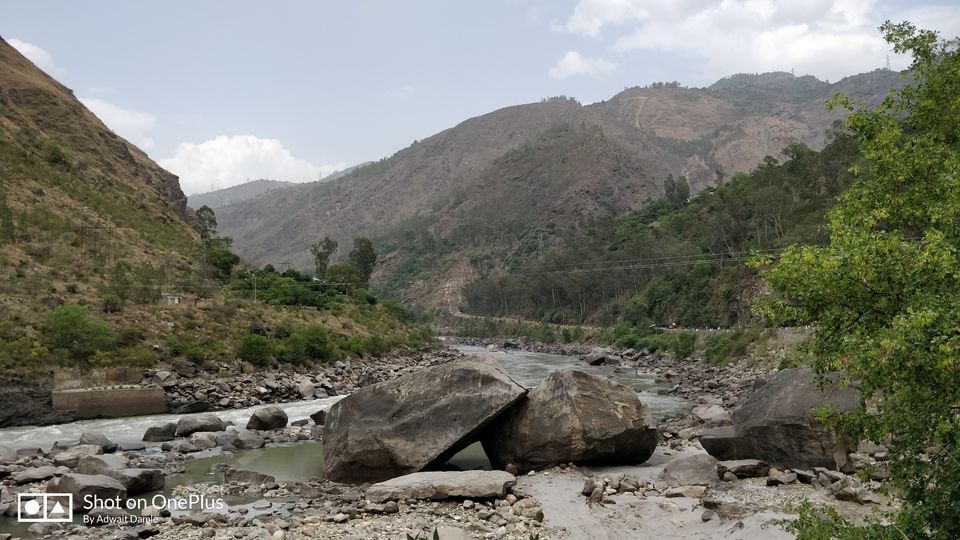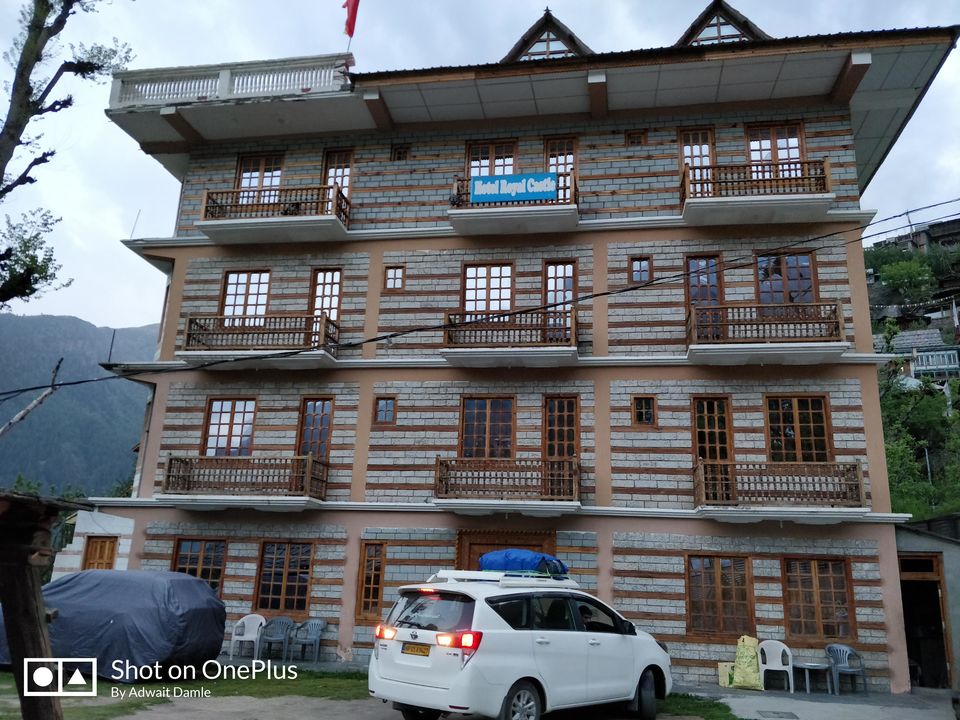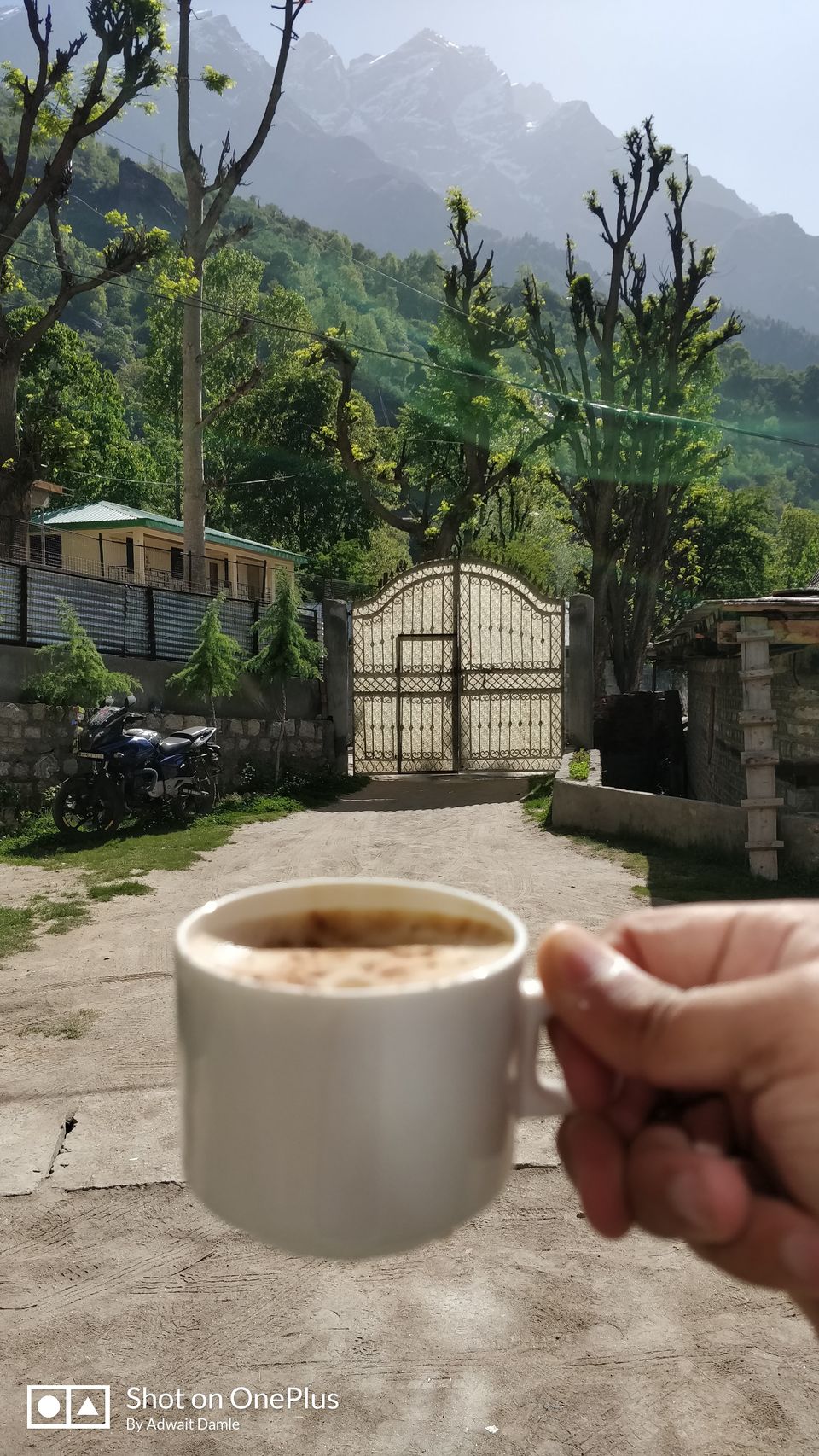 Chitkul
Chitkul is famous as the last inhabited village on the Indo-Tibet border. But trust me, it is much more than what it is described as. The village is very beautiful. The valley opens up wide as in contrast to the valleys we saw from Shimla till Sangla. You are surrounded by mountains on all the side with the river on your side. You can visit the river bank.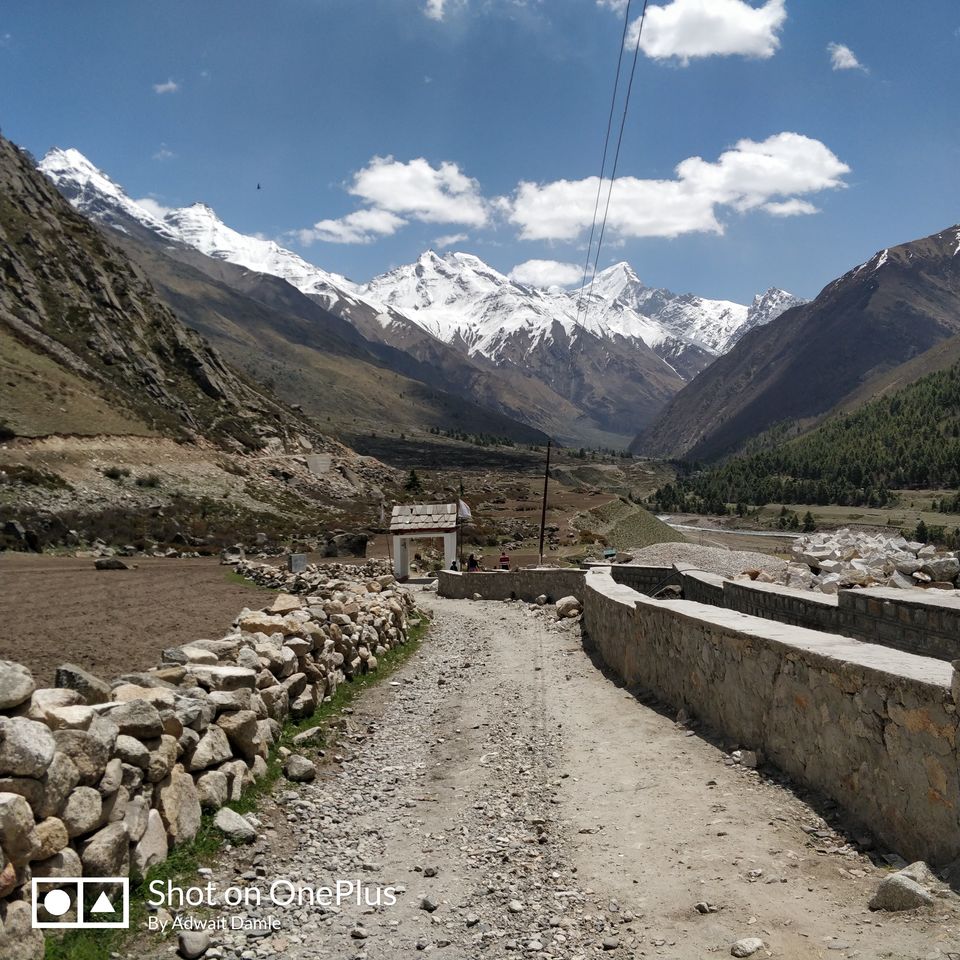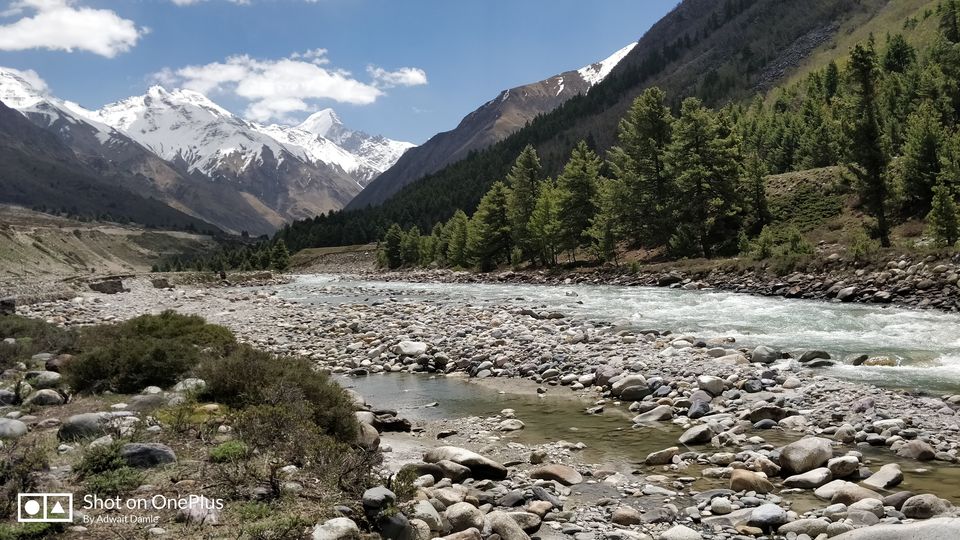 Kalpa
Kalpa was comfortable. After leaving Sangla, with a quick stop in Chitkul we reached Kalpa. Kalpa has lots of options to stay. I advise you to buy all that you need for the further trip. Reckong Peo might as well be the last big market that you come across before you reach Kaza.
You can visit the monastery, the market. There also is a suicide point which is very picturesque.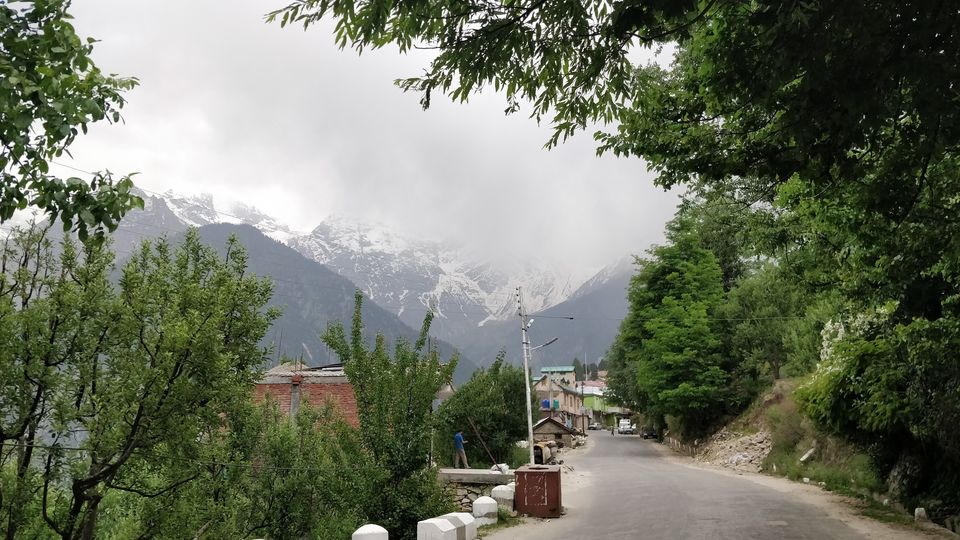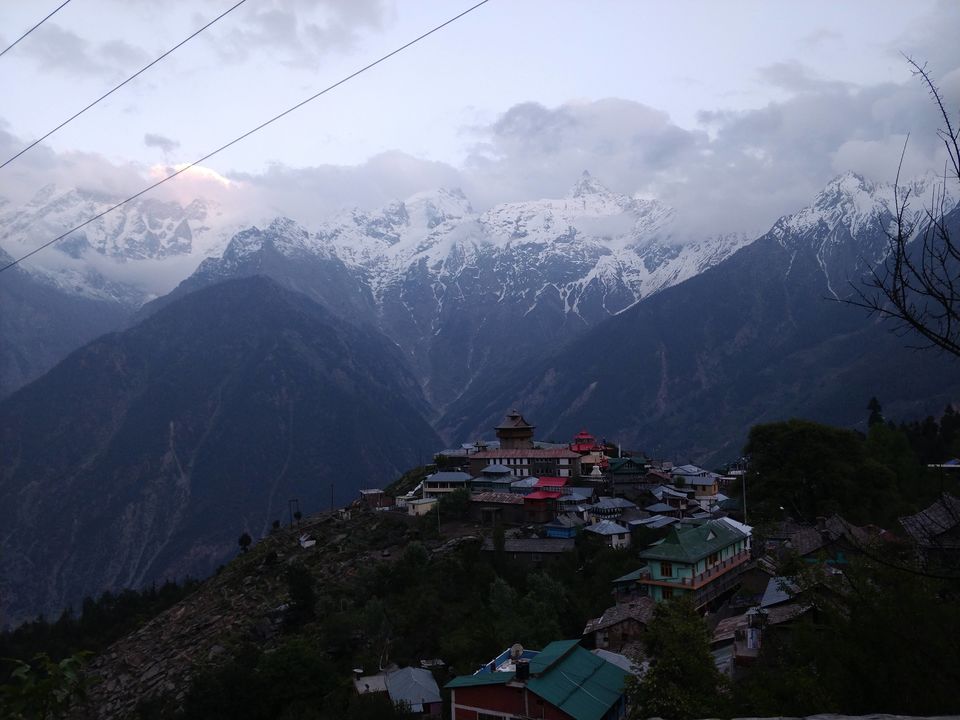 Nako
Nako marked our entry from Kinnaur district into the Spiti-Lahaul district. Nako is at a considerable height where you can have some problems breathing if you do not acclimatize well. In addition to the high altitude, there are very less trees in Nako making it even more difficult to breathe. Once you get accustomed, Nako is beautiful. Take a walk in the village after reaching Nako, you get acclimatized with ease. There is Nako lake that is really hard to miss. All the settlement Nako is, is around this lake. There is also a monastery here.
Be aware that Nako can get really cold and windy once the sun starts setting.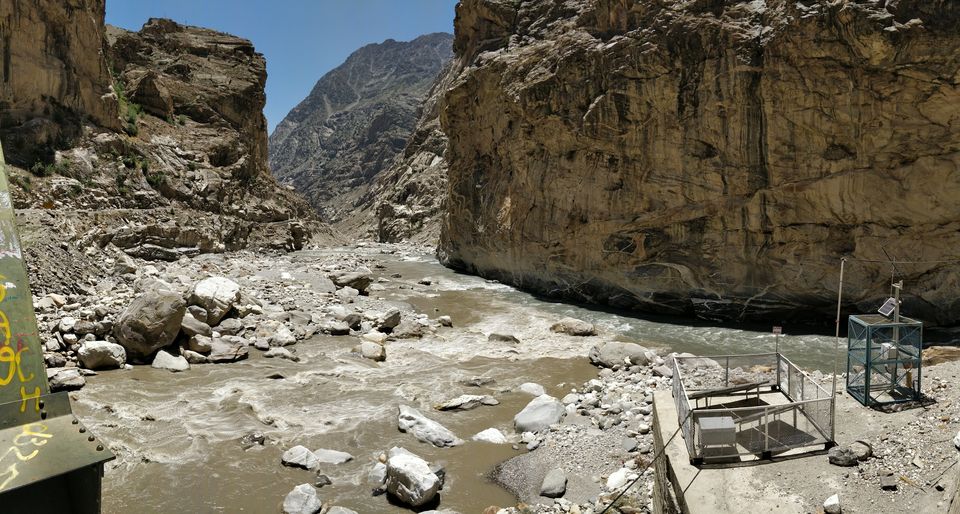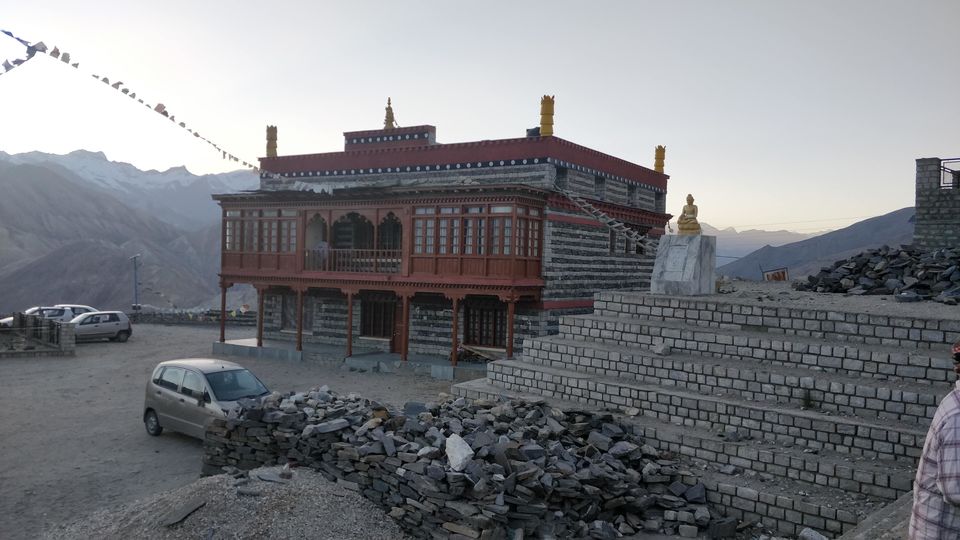 Tabo
We found Tabo to be the most beautiful and comfortable through out the whole Spiti trip. We stayed at a homestay in Tabo, which in my experience turned out to be the most comfortable and warm stay we had through out Spiti valley. You just cannot miss the Tabo monastery. Build in around 996 AD, and completely out of mud, the fact that the monastery is still in one piece is a compliment in itself.
After visiting the monastery, we thought we were done for the day. The real surprise came at night. The person at whose home we were staying took us to the helipad at night and Oh Boy ! we were in for a real surprise. We were lucky to experience the night sky in it's full glory. No words were simply enough to describe the view from the helipad.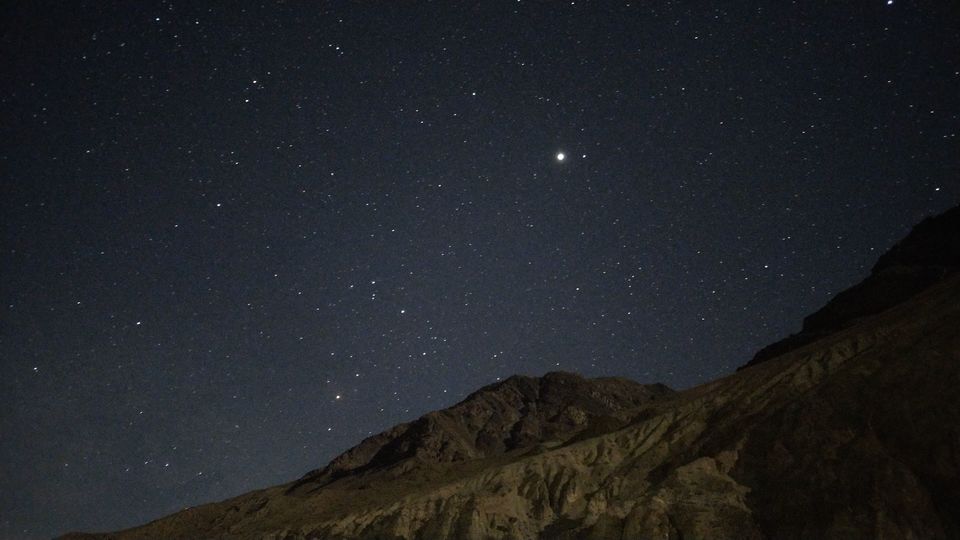 Reaching Kaza
We left Tabo with the views from last night still in our dreamy eyes towards to Kaza. The valley here widens on the way to Kaza so much that there are villages settled between the mountains. On the way to Kaza, we visited Dhankar Monastery.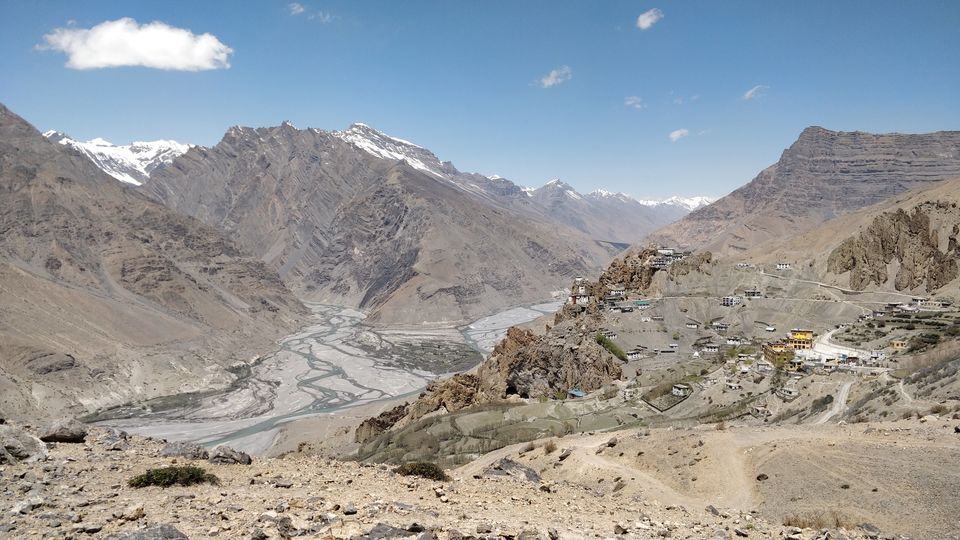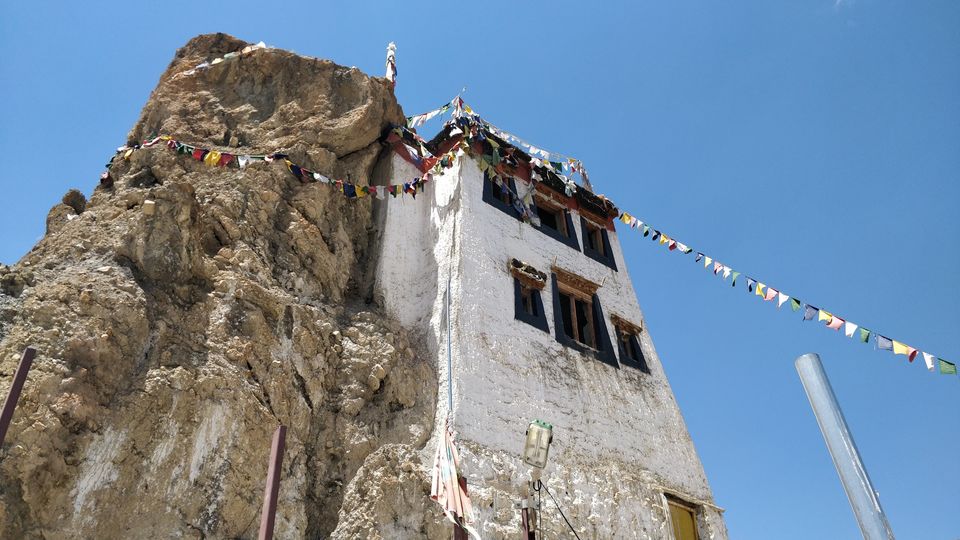 We spent the night in Kaza.
Kaza - Pin - Kungri - Mudh
We visited the Pin valley (famous for wild life), Kungri monastery and Mudh village.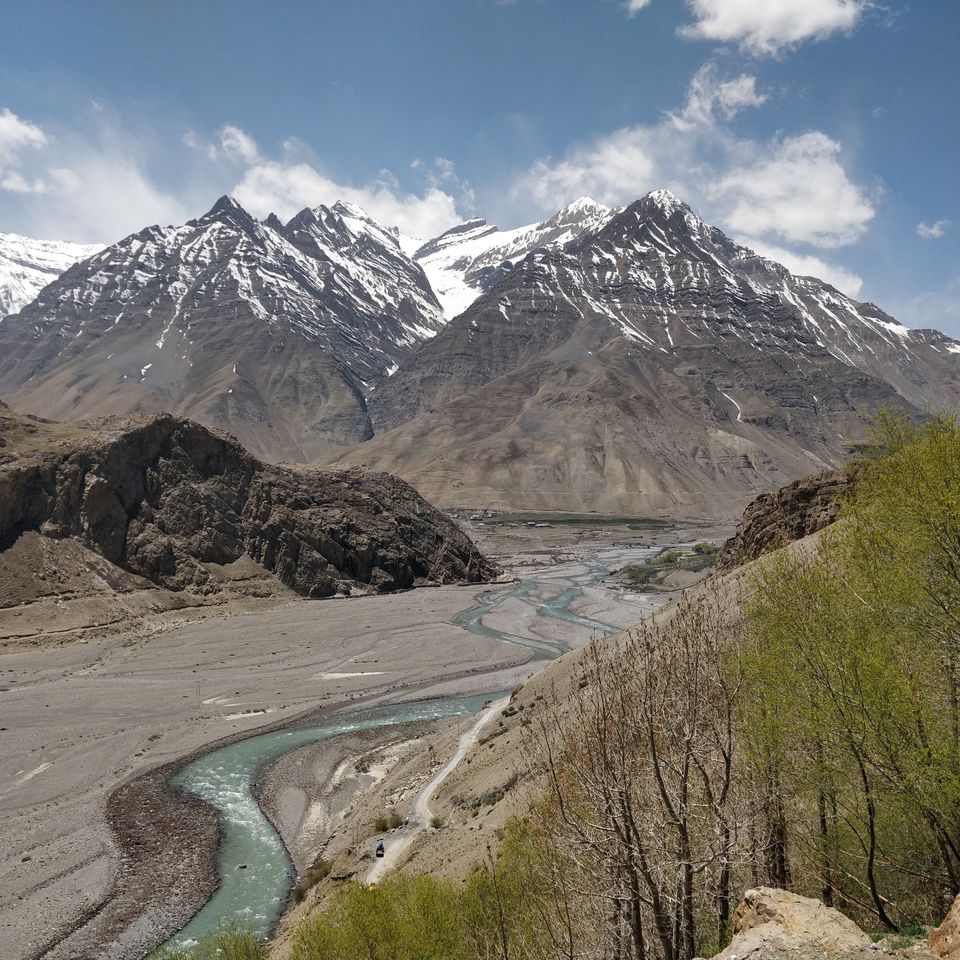 Kungri monastery is really nice to village. The old monastery does not allow women to enter, though you can do so in the new monastery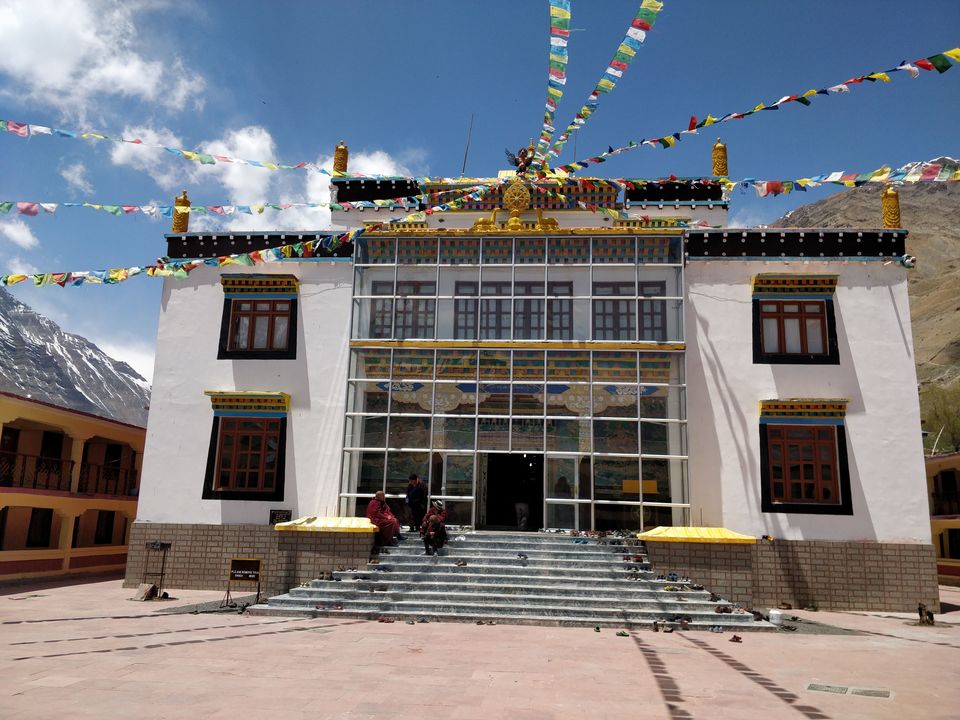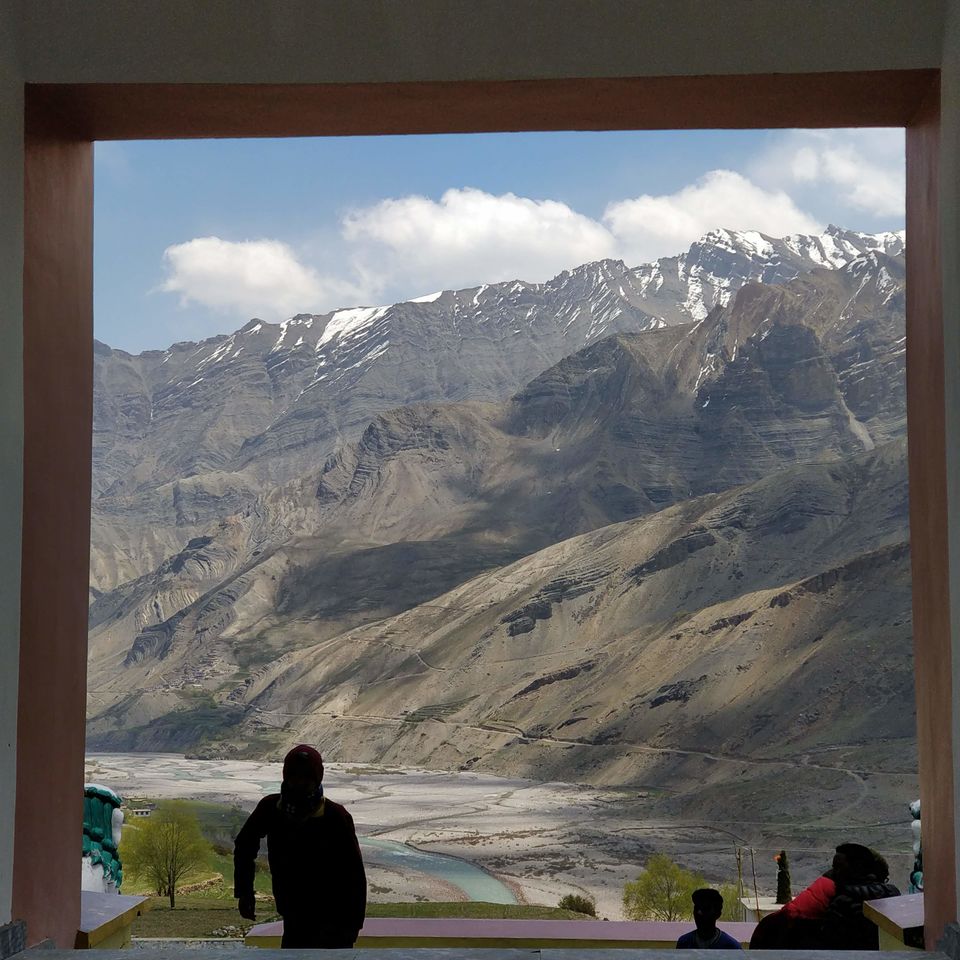 Mudh Village acts as the base camp village to the trek to Bhabha pass.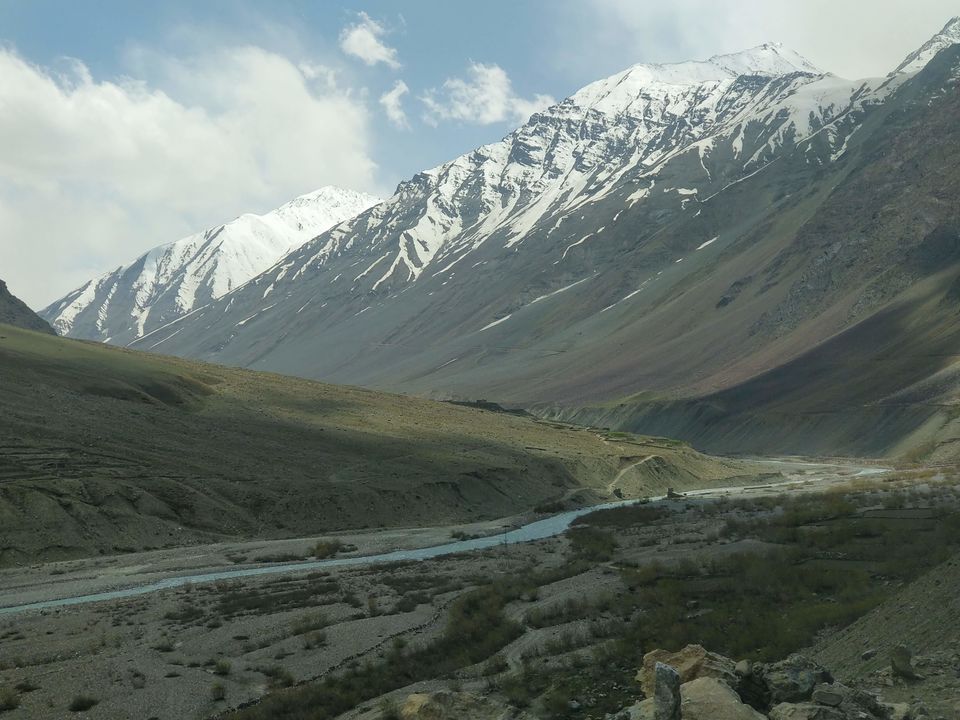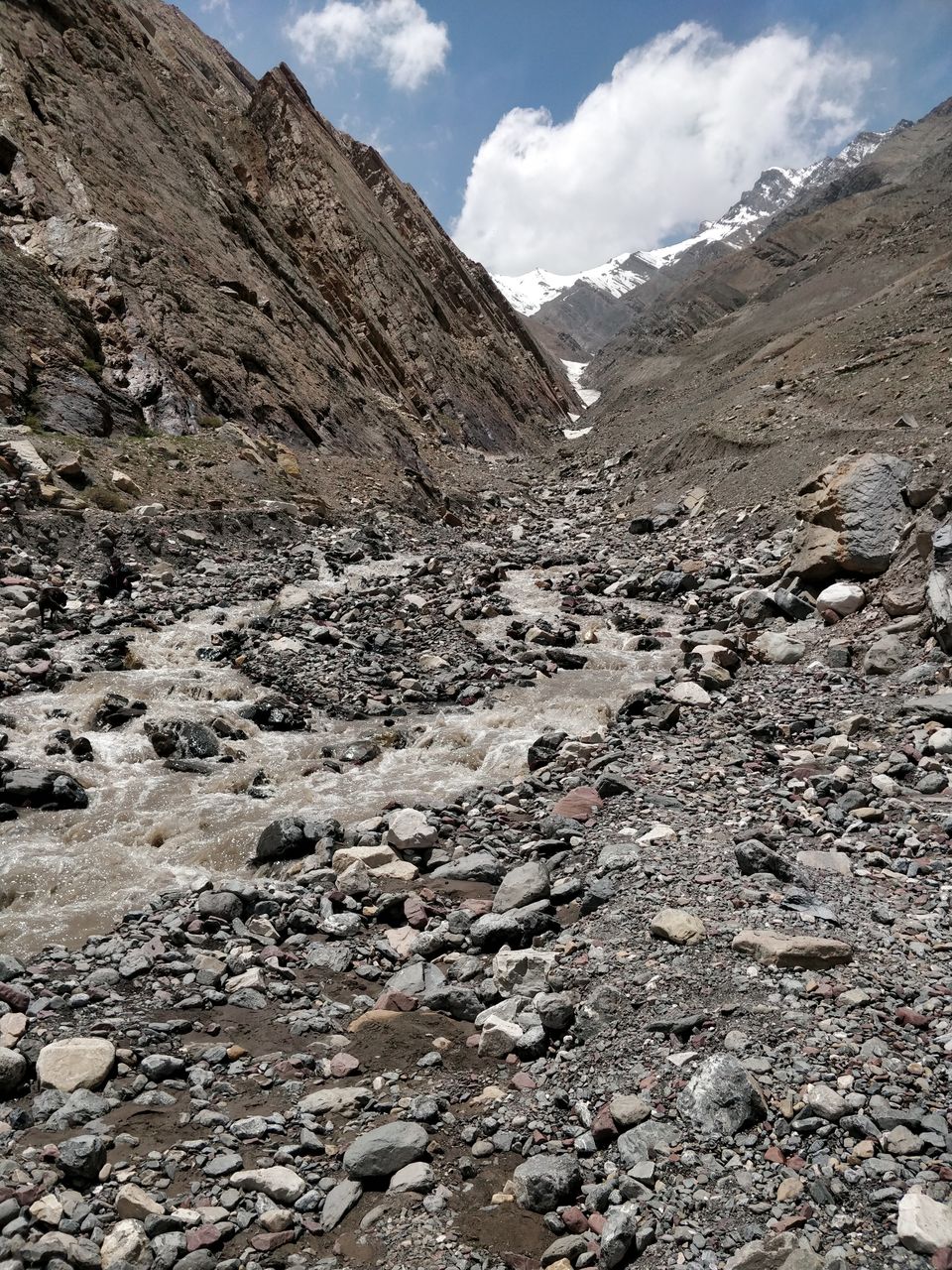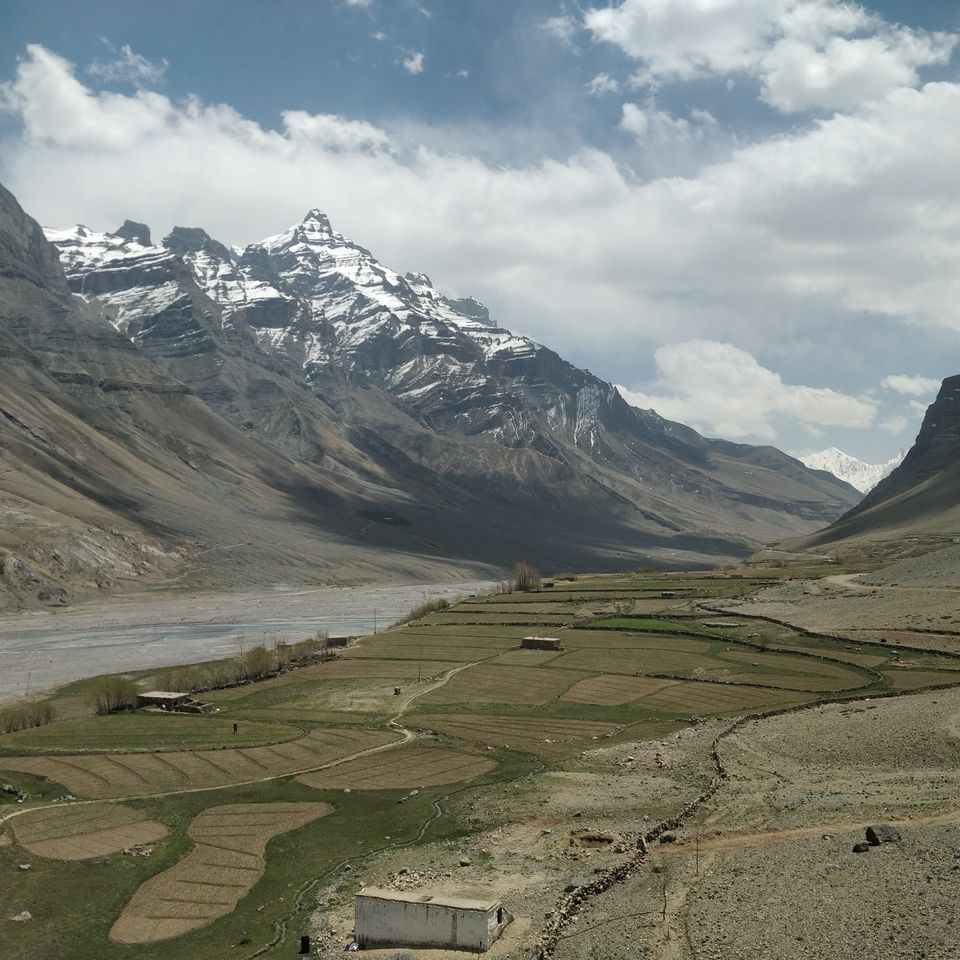 Kaza - Langza - Hikkim -Kommick
Langza is famous for two things. The large buddha and fossils. Yes if you are lucky enough, you can find fossils here :)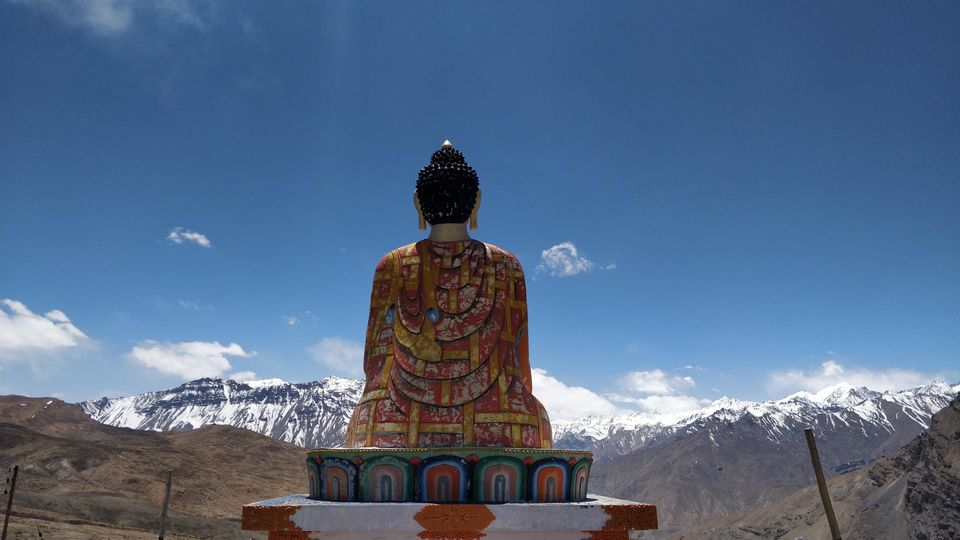 Hikkim is the highest post office in the world. You can post your letters/ postcards from here to anywhere in India. But make sure you buy the post cards and stamps from Kaza market. You will not get them up at Hikkim.
Kommick (Komic)
Komic was the highest point by altitude that we visited in Spiti. There is a monastery here where you can see the rare Snow leopard's skin which they have preserved. Similar to Nako, it gets a lot of windy up here.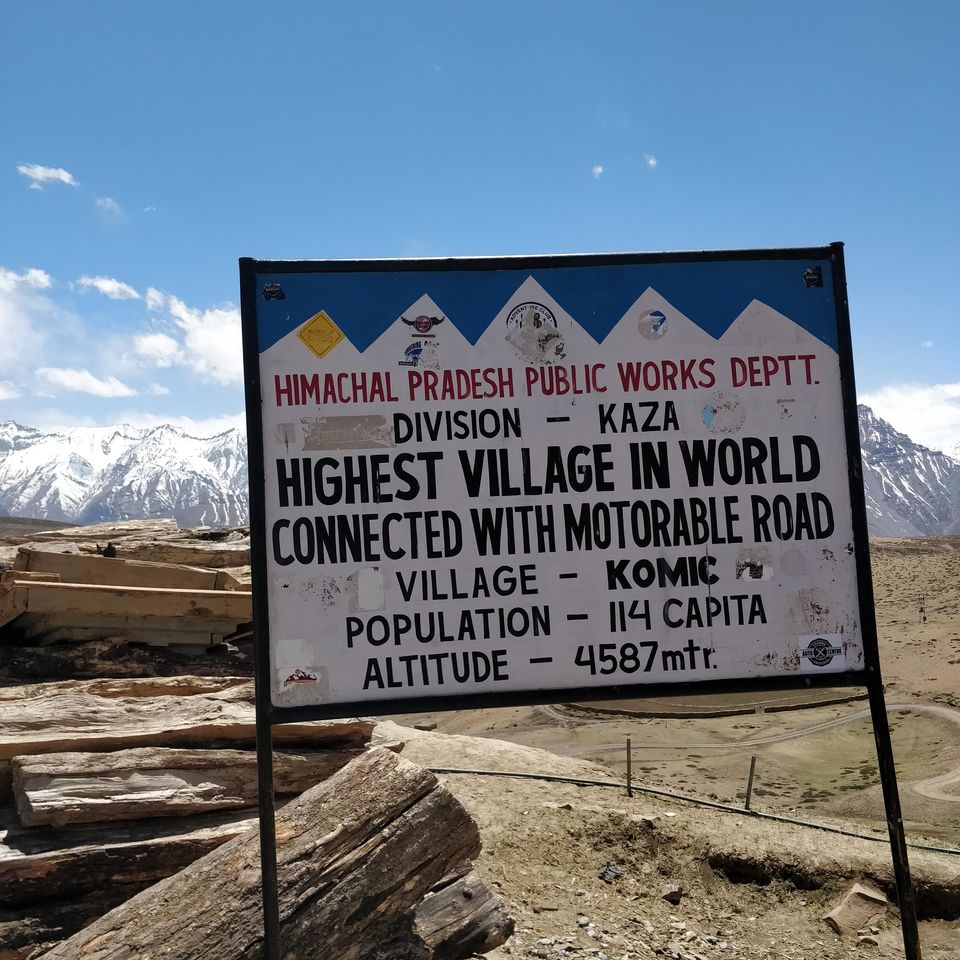 Kaza - Key
The last day in Kaza was kept to visit the place nearest to the hotel.
Kye Gompa (also spelled Ki, Key or Kee - pronounced like English key) is a Tibetan Buddhist monastery located on top of a hill at an altitude of 4,166 metres. You can see a lot of antique books that the monks show with much enthusiasm. It is one of the biggest monasteries with upto 250 monks residing there.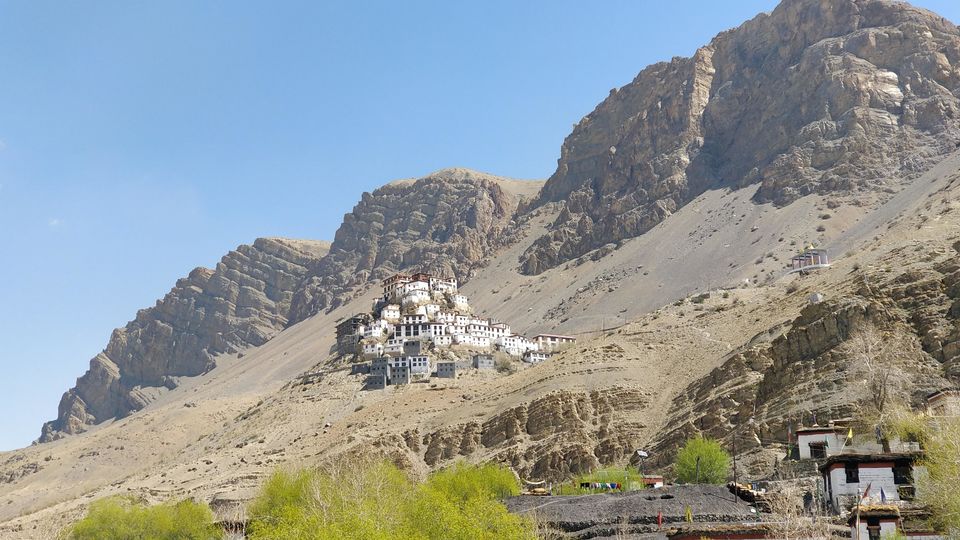 Make sure you taste the tea prepared in the monastery. Not only does it helps the shortness of breath that you might face when you visit this monastery, it also it tasters nice AF.