This was our first click at #Srilanka. It was at the Pinnawala elephant orphanage... Looking at these elephants playing in the water was amusing.. We were tiered because of flight layover, but our tiredness just disappeared looking at them and surrounding .. we were lost in the nature's love.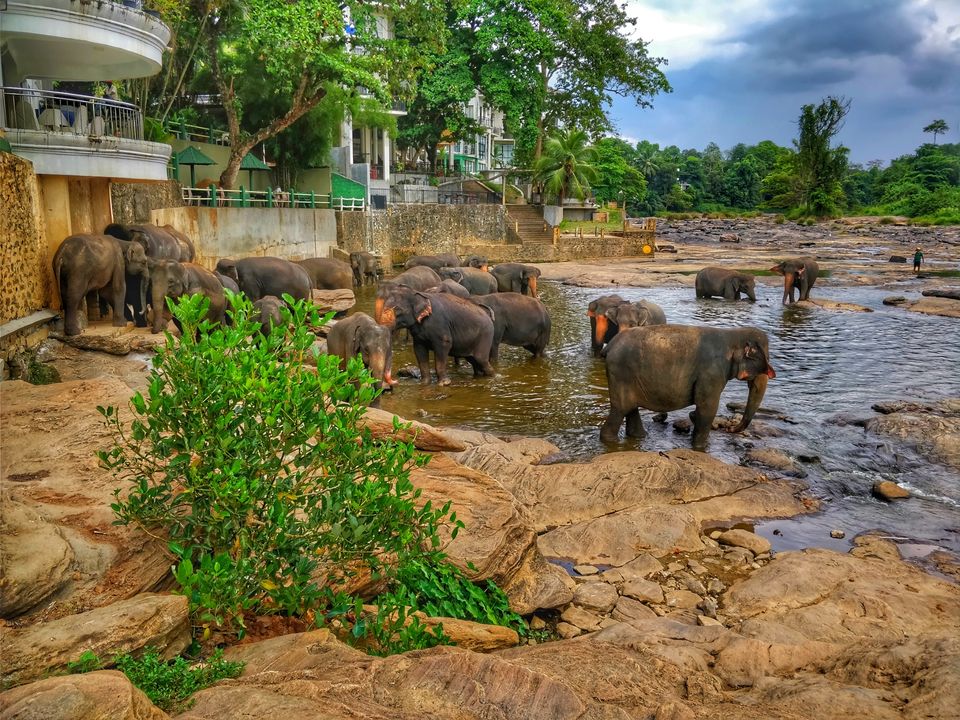 We next headed to Kandy, as our next stop was Temple of Tooth Relic. When we reached the vicinity, the weather was beautiful and Cherry on the cake, it was drizzling. The beautiful sunset which gave reddish orange hues to the sky was just wow. As we entered the temple , we saw locals & tourist's gathered for daily evening rituals. Atmosphere inside was full of positivity. After taking blessings we went on to look around in the temple. Inside you can see beautiful wall paintings about history of Buddhism.
Our day ended on the pleasant note.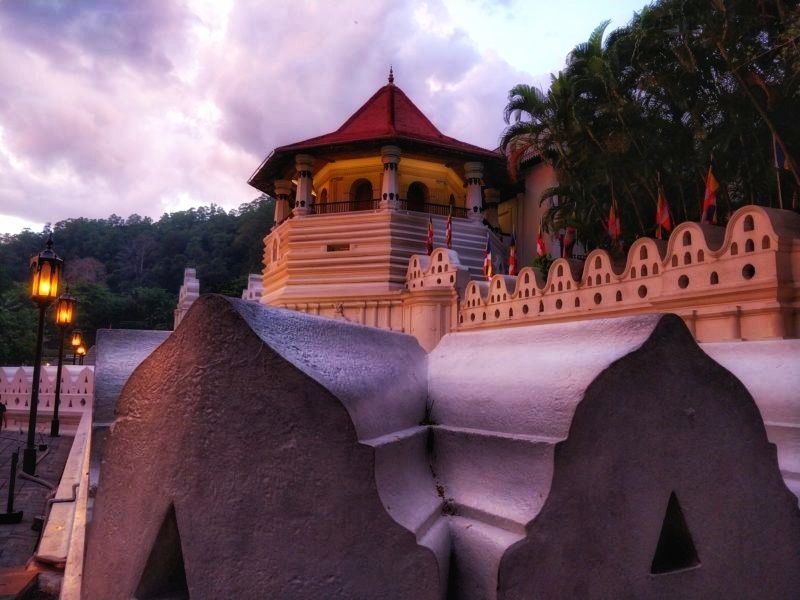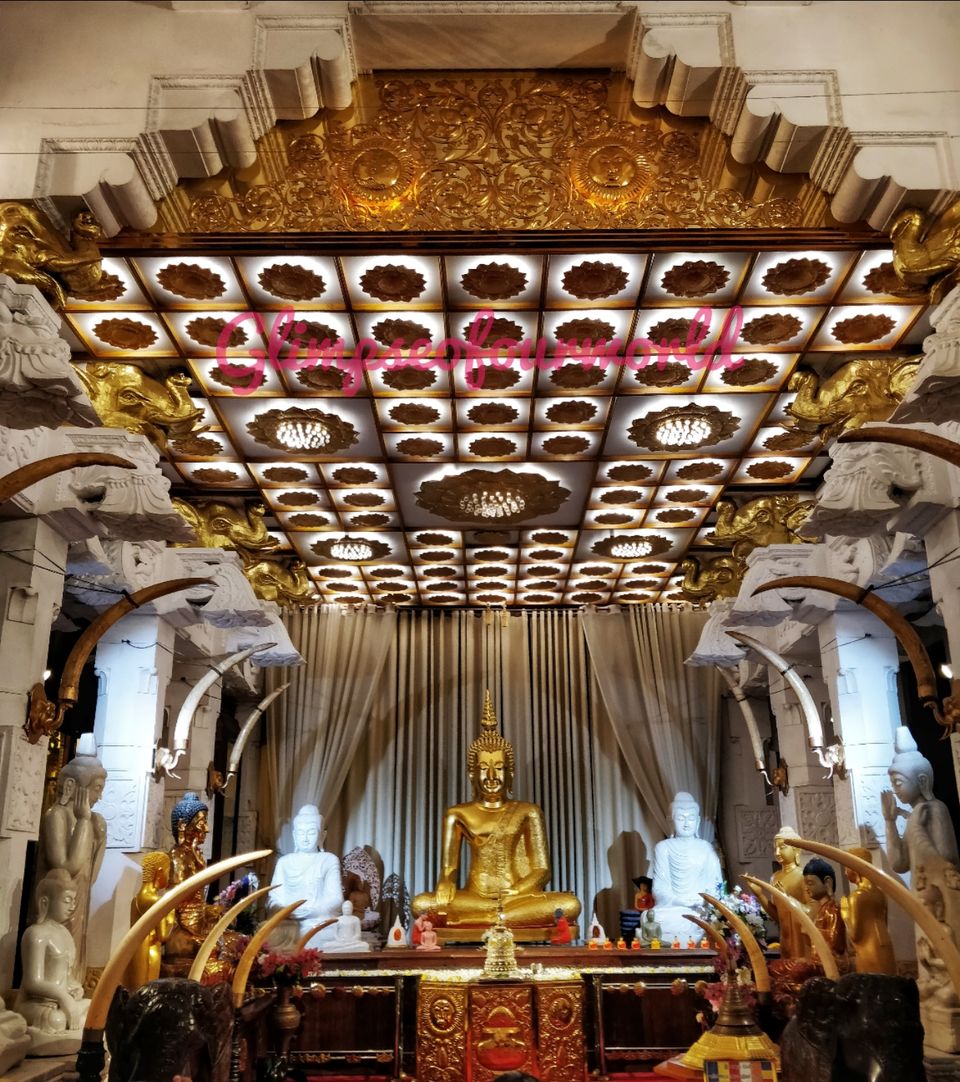 Next morning after visiting Kandy Art Museum we left for Nuwara Eliya.. On the way we visited Botanical Garden, Gem Museum, Tea Factory, Wood Carving Museum  and Ramboda Hill .
Ramboda Hill, a place with serene view and "Shri Bakta Hanuman Temple" ... It was so windy and breezy... In Srilanka climate changes from place to place (I just loved it ). . . . .
"On earth there is no heaven, but there are pieces of it." - Jules Renard 
Above quote perfectly sums up everything about this place.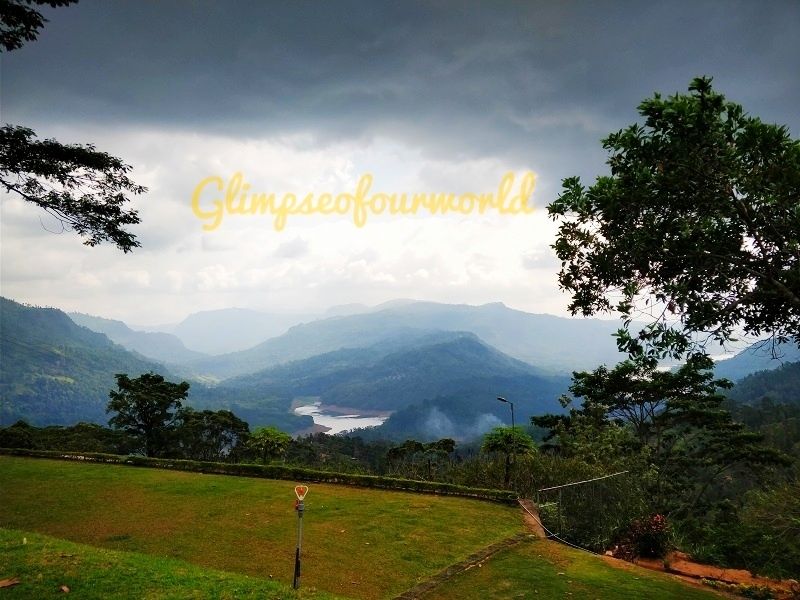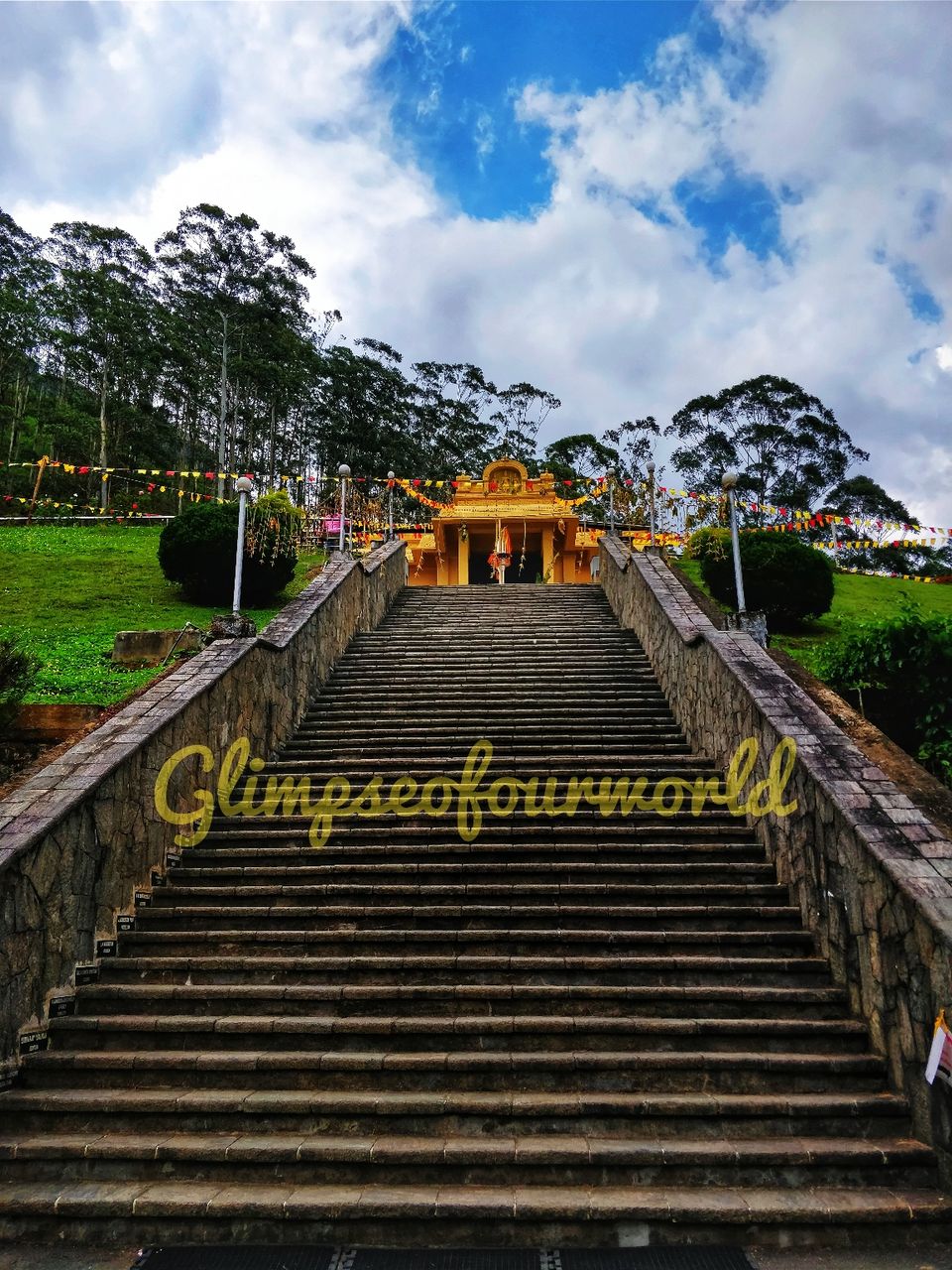 Nuwara Eliya was jaw dropping location and the climate here was so marvelous, it was freezing cold ❄️in evening when we arrived here. I still can't get over with the charm of this place. This was my (or should I say our) favorite place from all the locations we stayed in #Srilanka. View from our room was breathtaking. Also you could see the peak of tallest mountain of #Srilanka, Pidurutalagala in the background.😊 In Nuwara Eliya all you could see in town is beautiful British architecture.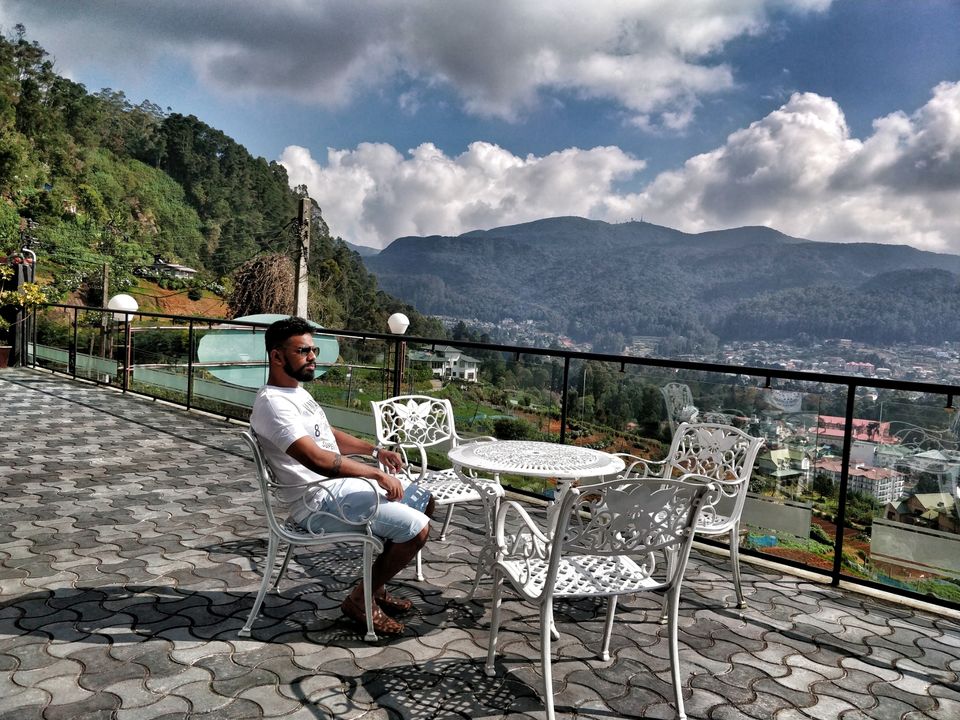 Bentota 🏝️ .. To reach here we travelled down the hill through lush gardens of tea plantation.. and it was one of a kind experience...
So much greenery, waterfalls, strawberry farms and Seetha Amman Temple. The route from Kandy to Bentota is worth your time.
Whereas Bentota ... It was totally different.. perfect beach vibes.. Sitting beside the sea, watching Sunset and listening to the rhythm of waves was astonishing.. Loved every bit of time spent here with my one and only.
Next morning we headed to Madhu river boat Safari and turtle hatchery. Also visited cinnamon island (should definitely visit). You can also do lots of water sports in Bentota.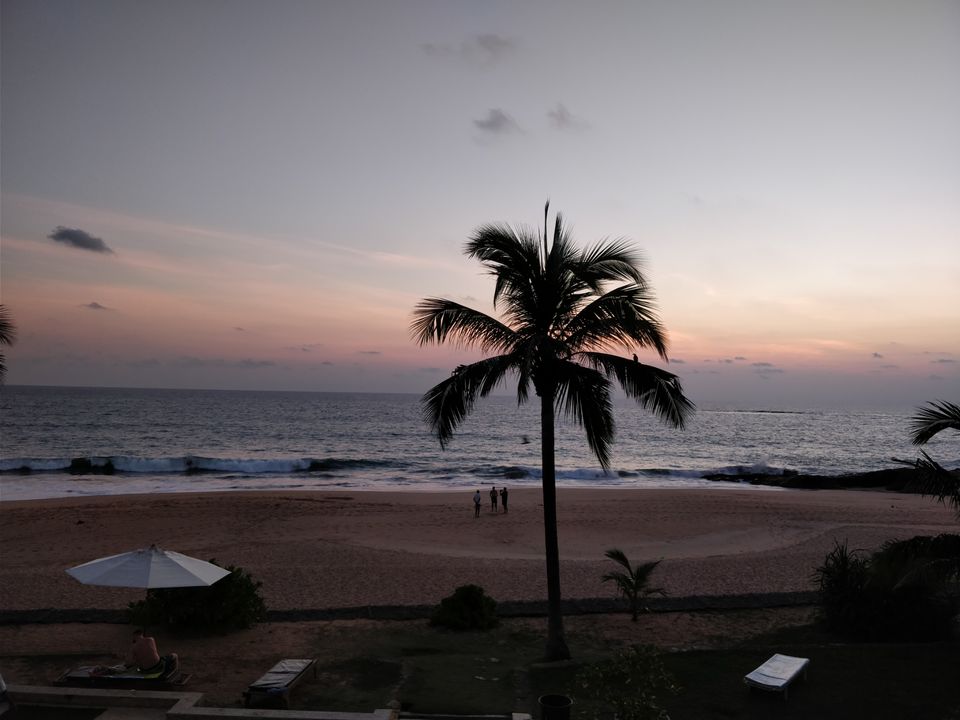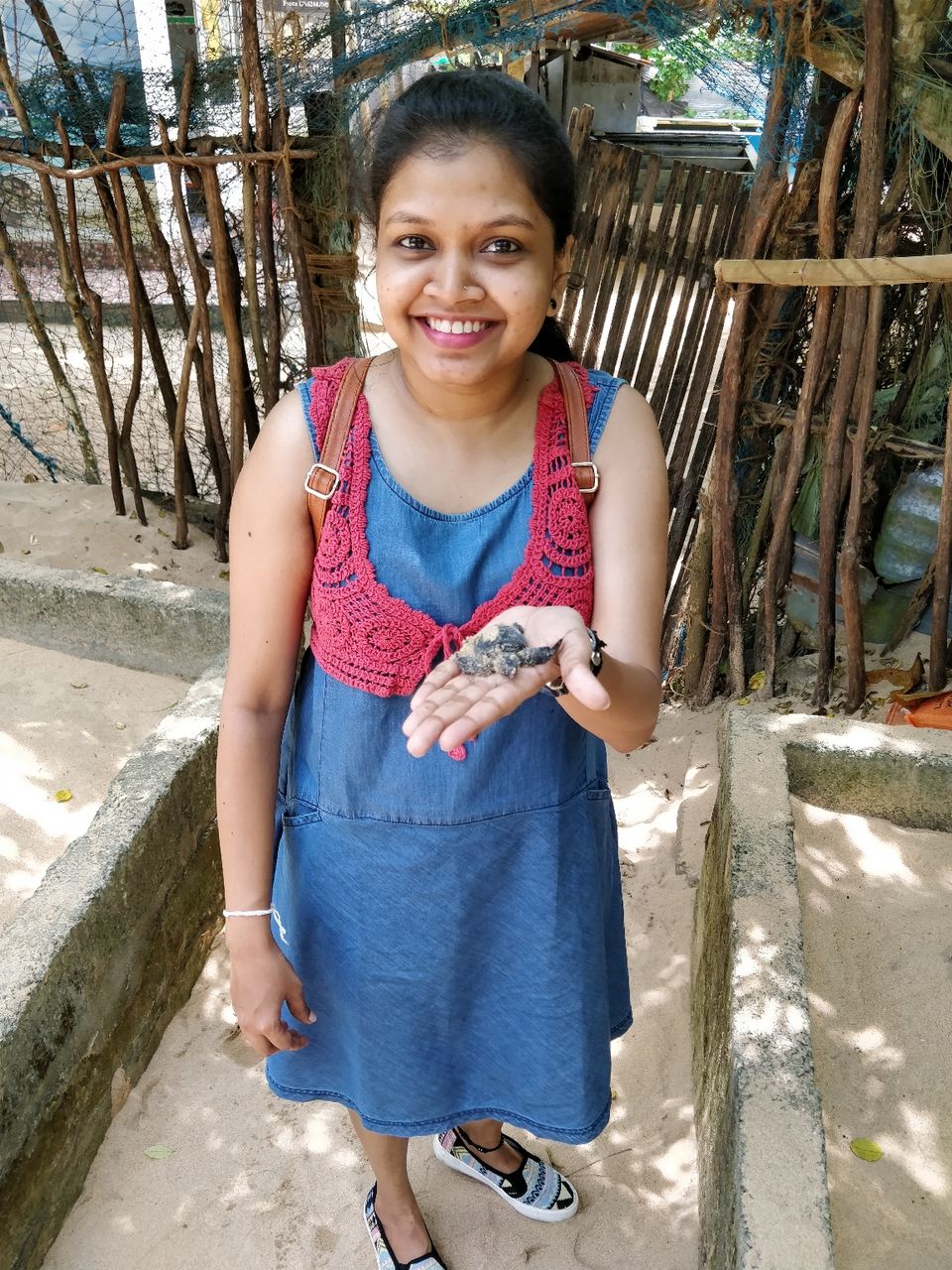 Colombo !! Our last destination of #Srilanka trip. . . Even the thought of leaving this beautiful country itself was heartbreaking .. . Colombo has so much to offer... One of them was Independence Memorial Hall, Colombo.
At the entrance to the building is statue of D.S. Senanayake, Sri Lanka's first Prime Minister, surrounded by Lions made of stones with protruding eyes. The architecture of the building is historical.
More places to see in Colombo are Gale face, Gangaramaya Temple, Parliament House, National Museum, Twin Tower. Speak to your guide/chauffeur / Driver  and they will happily take you to places. Sri Lankan people are very friendly and helpful.