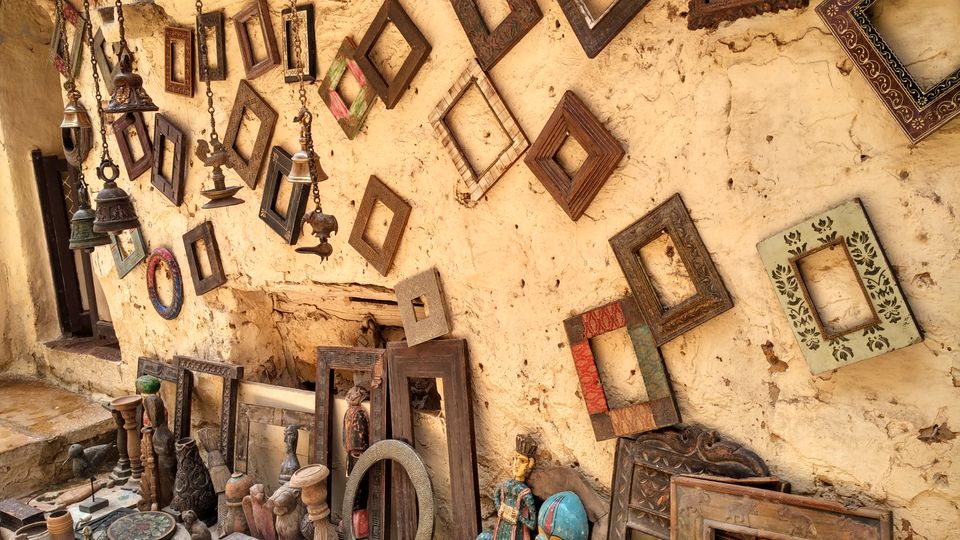 Writing this one after a really long time. It was back in July when my parents took me on a road trip through Rajasthan. You don't really expect much out of such trips. All I had expected to see were dusty roads, sweaty climate and a few camels maybe. And of course, I got to see all these...but I also had the chance to visit some great great places which have been calling me back ever since! So here goes:
1. Rajsamand Lake:
Rajsamand is a really tiny town and yet boasts of this beautiful picturesque artificial lake built by a good old king back in the 17th century. Not crowded at all (weekends might be an exception), the lake has marble parapets throughout its boundary and they surely are a sight to behold! You can spend hours here...you can sleep here with the cold breeze slowly ruffling your hair. I know it's all sounding very dreamy but this is what I had encountered. So standing at one of the parapets, you see a huge expanse of water with lush green hills at the back. I was lucky as it was a cloudy day, near the onset of rains but I am pretty sure it would be the same throughout the rainy and winter season. I hope the pictures do justice to my description. :)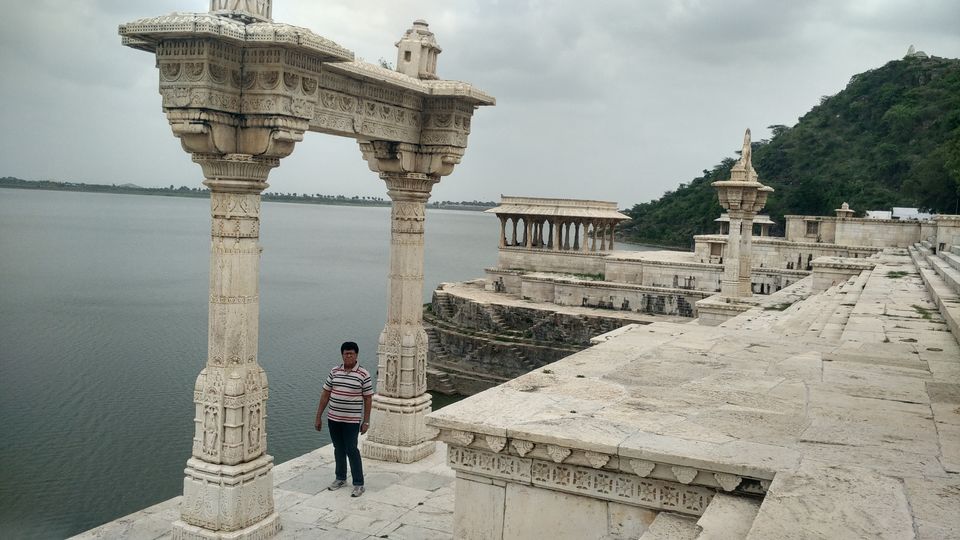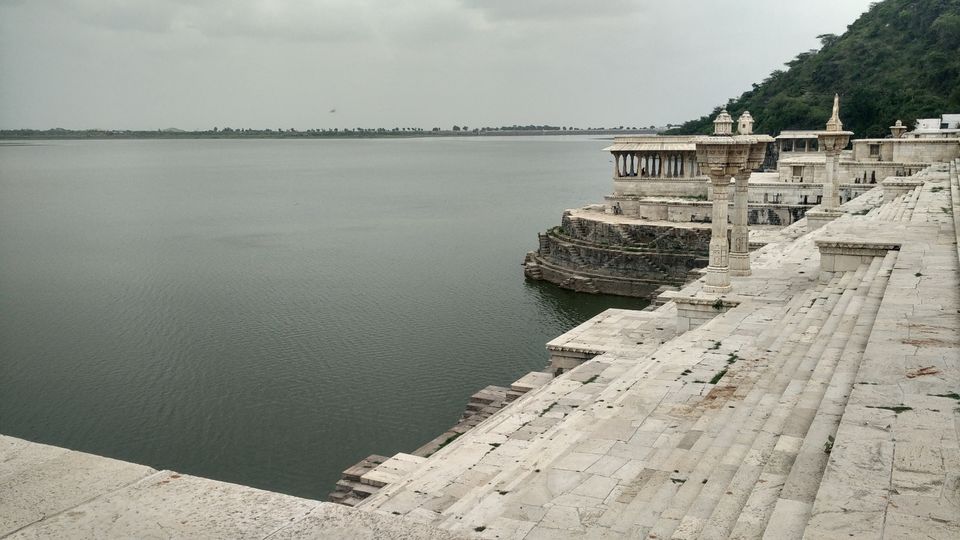 2. Kumbhalgarh Fort
Not many are aware of this, but this fort houses the second largest wall in the world. It is around 36 kms long and trails to places beyond your eyes could see from one angle. It seems as if a complete economy survived here at some time in the age old Marwar empire considering the huge area that the wall encompasses. There are multiple temples housed in the fort area. Each nook and corner of these magnificent structures is adorned with some intricate work. You won't be able to get enough of it if you love architecture. And with every 100 steps you take, you get to see a new scenic angle of the surroundings. It is recommended to visit Kumbhalgarh in any weather but summers. The fort is surrounded by hilly forests which become all the more beautiful in the monsoons. Also, if possible, one should try staying in the "Fort" theme based hotels near the fort. They are an experience in themselves. I can this because of my experience at The Kumbha Bagh Resort, which was very royal indeed.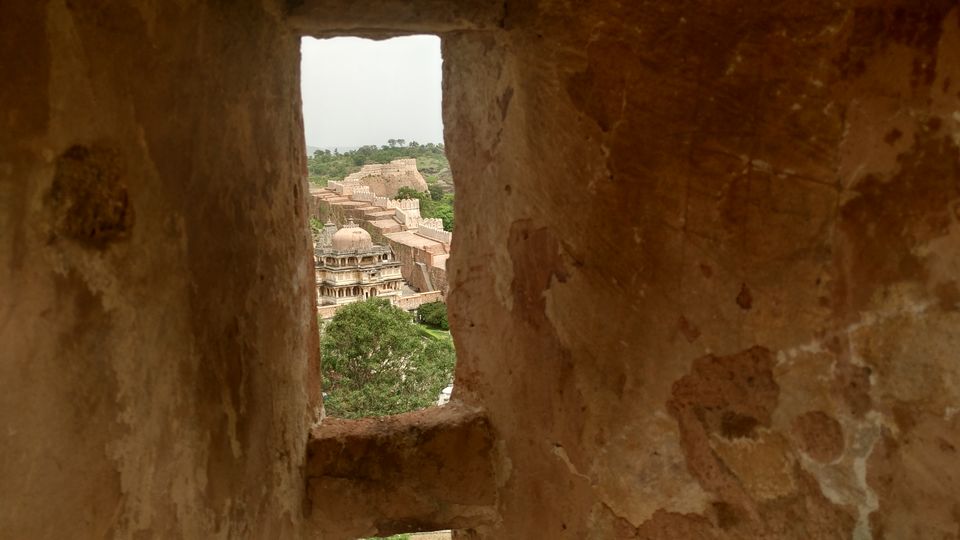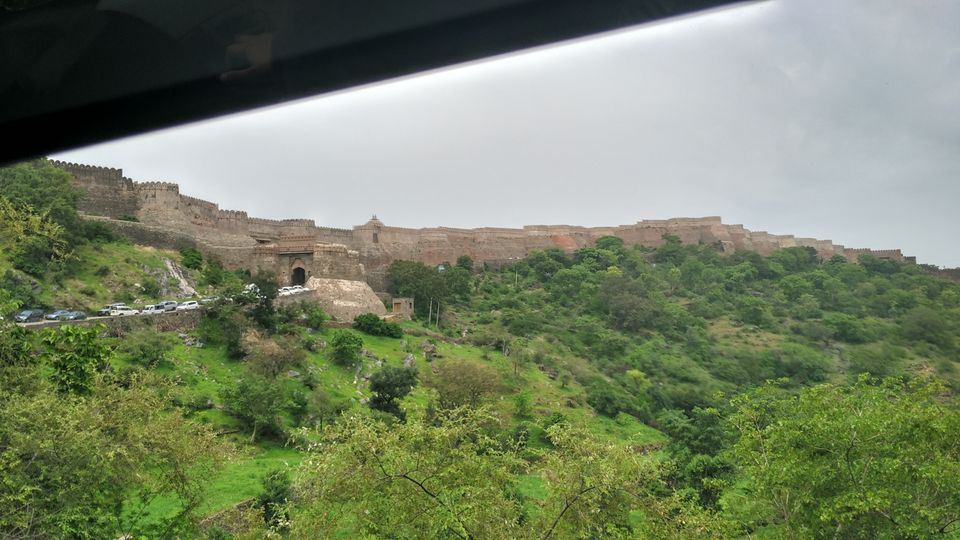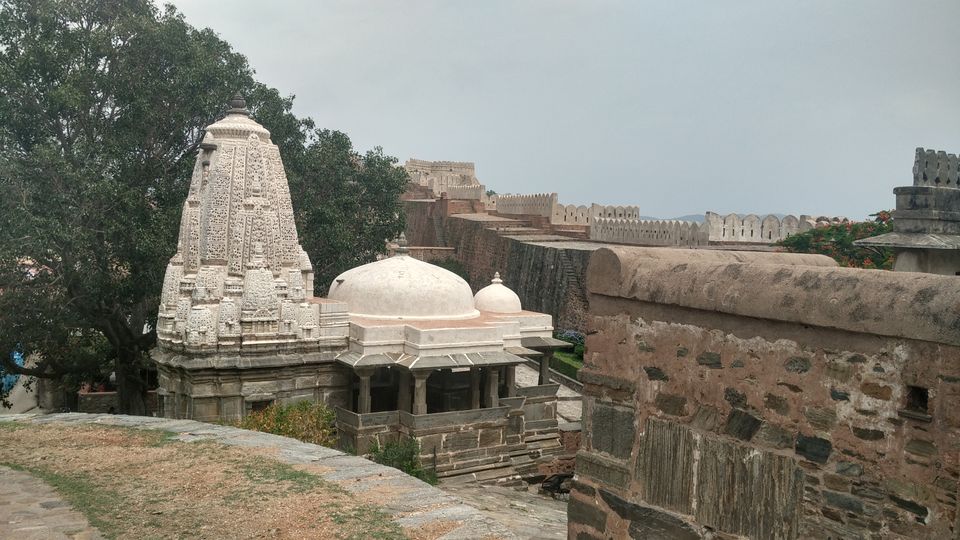 3. Jaisalmer - The Old City
And its yellow! Wherever you see...you see everything in the same shade of yellow! Even the water tanks (those 100L syntax ones) have been painted with yellow and all this makes the old city look as if it has frozen in time. So, by old city, I mean the inhabited area of the Jaisalmer fort. Jaisalmer was named after a vary popular ruler, Raja Jai Singh and same goes for multiple cities in Rajasthan like Udaipur, Jodhpur. The fort is HUGE! People live in it, there are tiny curving roads with scooters, bullock karts, shops, temples and what not. This part of the city has a charm and you can explore it best with a local guide. Our guide took us through time and described the whole historic journey of the fort, he showed us the most beautiful of the temples, the highest point of fort and a section which is reserved just for tourists and has a museum. Roaming around in those streets, I came across some amazing shops. There is a very popular gemstone shop which houses the most exotic stones I have ever seen...old and new, big and small, they have it all...extremely fascinating! Then I came across a shop where a painter sold painted t-shirts. Each t-shirt was a work of impeccable art! Such people should gain more popularity than they get. There are hidden guest houses through-out the lanes and some great travel cafes too. This desert city has a charm of its own and I could easily relate the vibe to what I feel in Goa...these 2 are some-what analogous...they invite you to become a part and forget the world!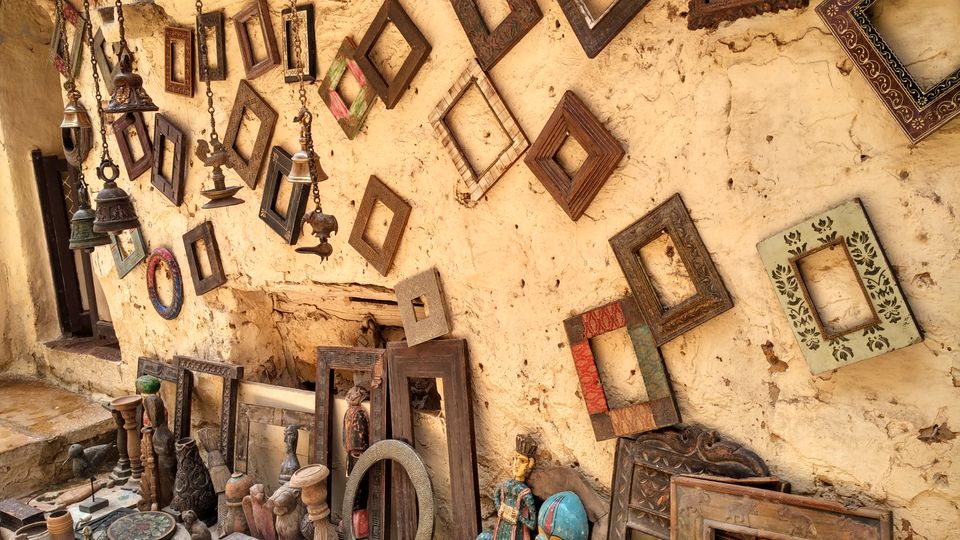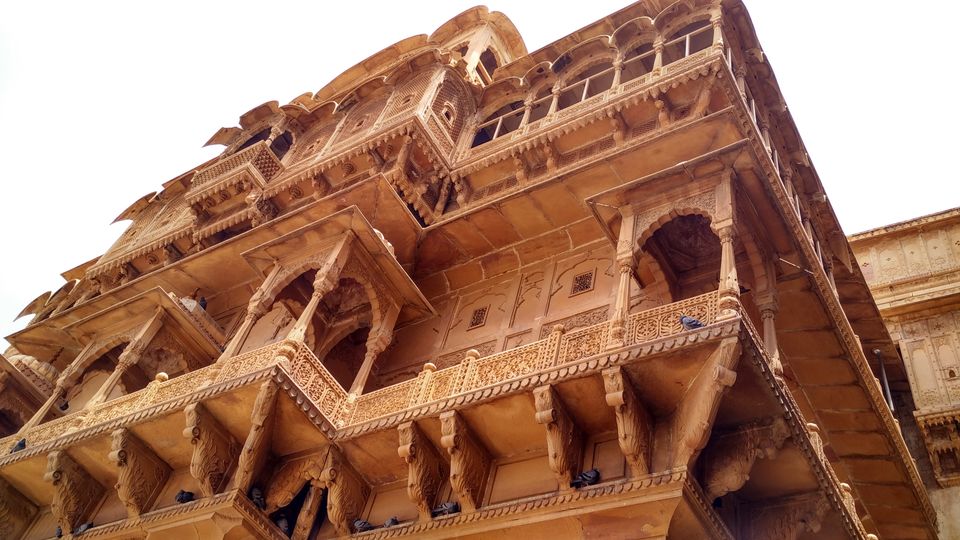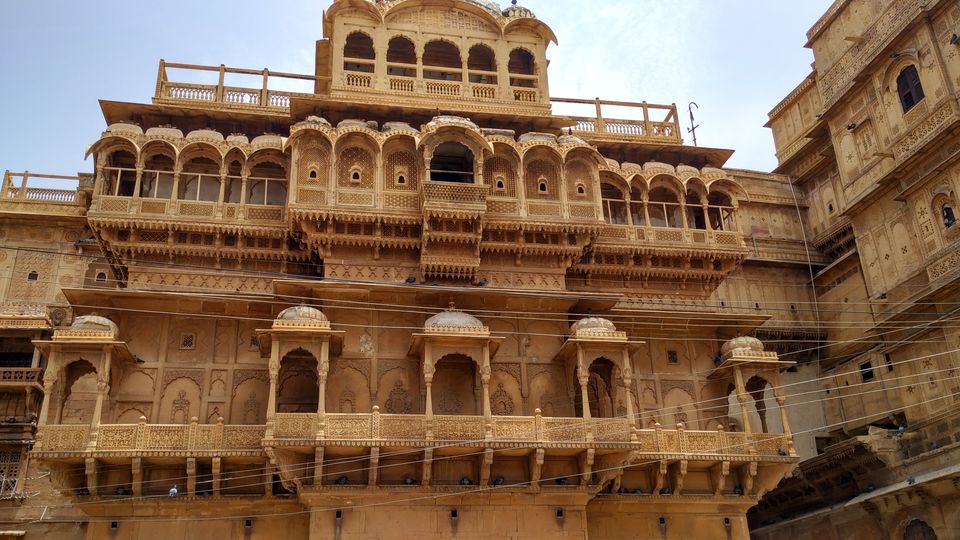 4. The dunes of Sam
Its vast and its sunny...just like a sea of sand....you come across moments of fascination at these curves of nature and they awaken the nomad in you. The dunes are best experienced during winters and late rains. There are many options to stay the night, mostly tents which provide packages with entertainment and food.
Now that you are in the dunes, try experiencing all possible adventures. Camel riding is one of them. If the adventurer in you is feeling wild, you can also hire a camel for 2-3 days and travel across the desert, camping under the stars. Make sure to carry enough food and water with you.
Indians can have their own version of Dubai desert safari here. They take you on thrilling rides across the dunes in a jeep and it is nothing less than a roller coaster. Amazing for families!
You also get to encounter the unseen desert wildlife, be it slithering snakes that camouflage in the sand or huge black beetles (with wings!). Just beware of roaming around without a torch and its better to take a local guide along always!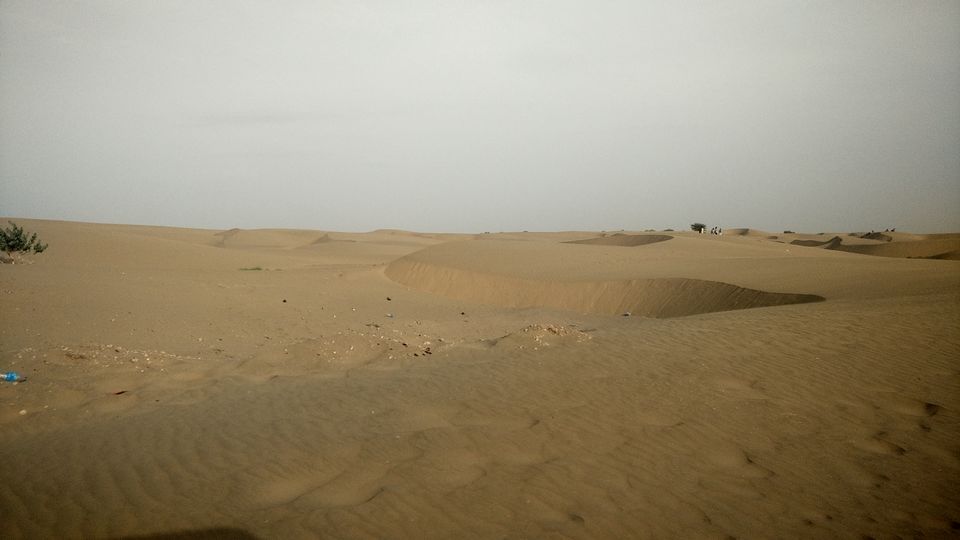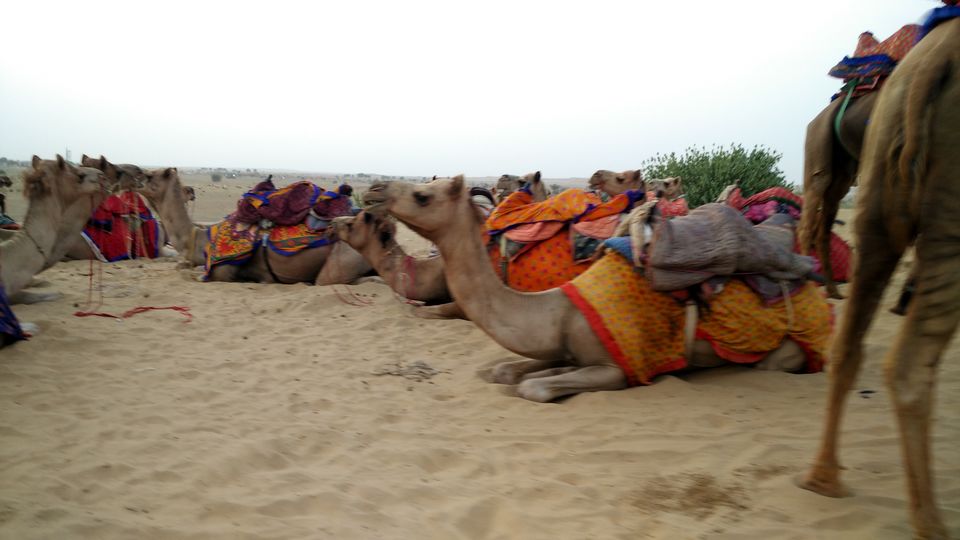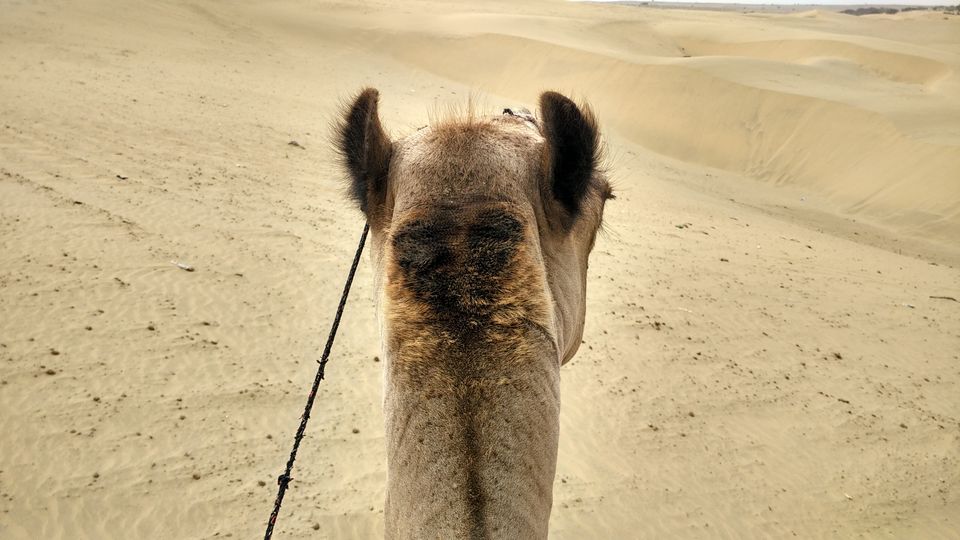 With my parents living in Jaipur, I am bound to explore more of such hidden places in and around Rajasthan. Stay in touch for more!