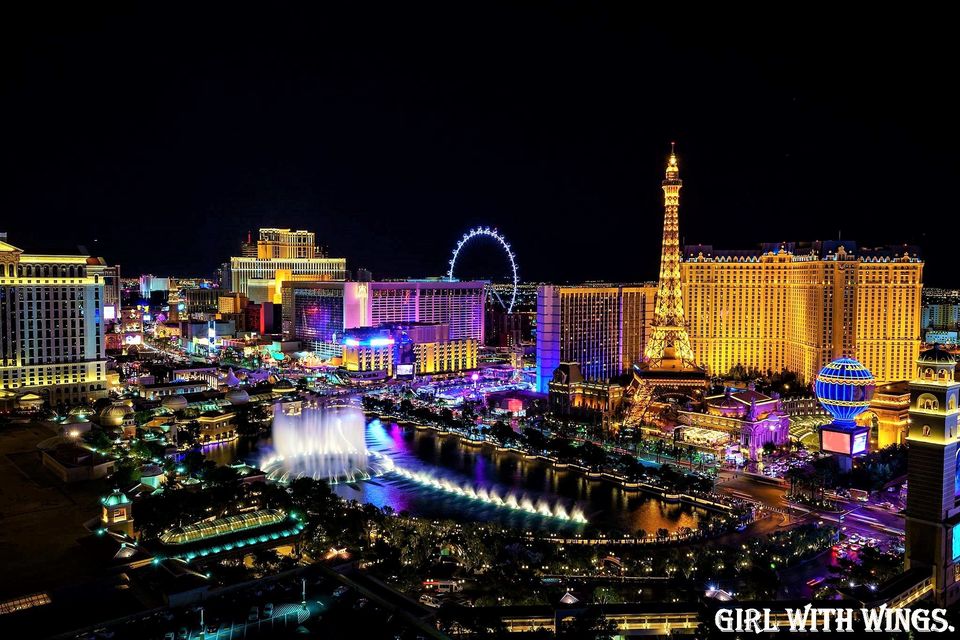 Why should one travel to Las Vegas, Nevada?
Vegas will keep you entertained 24 hours a day, be it through casinos where you can gamble or through nightclubs or just through the lit up streets of Vegas.
Las Vegas!!
It was around 8 PM, We were on our way to the hotel and I could see colorfully lit up street called STRIP.
What is strip?? Strip (around 6 KM/4 Miles) is a stretch of themed casino resort hotel which is open 24 hours a day.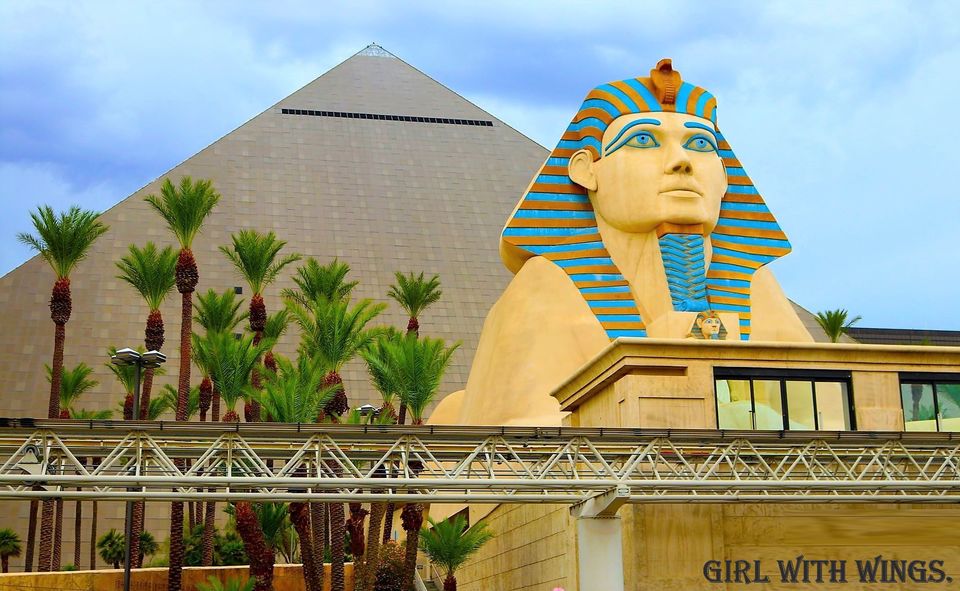 Walk through the Fremont Street at Downtown Las Vegas:
Fremont Street, located at downtown Las Vegas is one of the famous streets of Vegas after strip. On Fremont Street, you get to experience the stage shows/concerts at free of cost, you can go on a thrilling zip line or spend time in a casino.
Go on High Roller ride with your loved ones:
High Roller/Observation is a slow-moving ferry wheel ride with an optional bar choice. It takes around 30 minutes to complete a single revolution.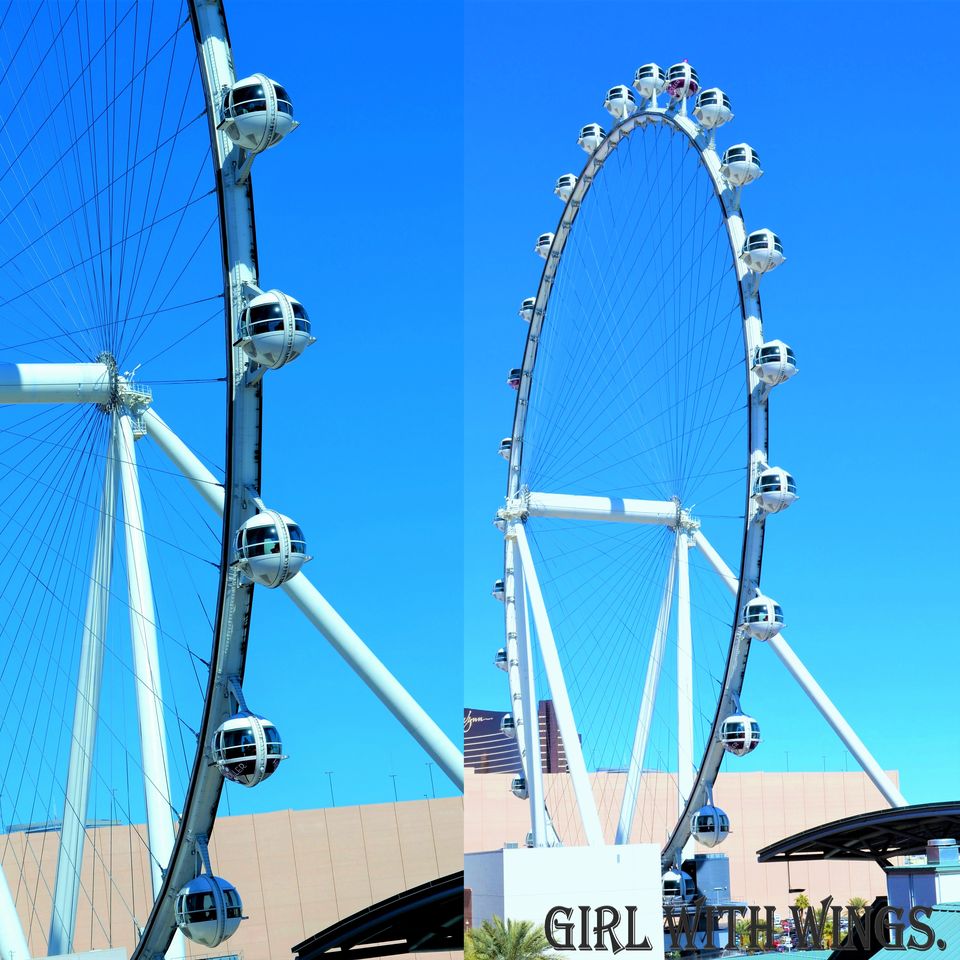 If you are going on Vegas trip with your partner or gf/bf, then I suggest you guys take roller ride during the night so you can have some romantic time while you sip on your favorite drink.
Explore popular Wedding Chapels of Vegas:
Did you know, Las Vegas is also known as Marriage capital of the world??
It is because of the ease of acquiring a marriage license at very minimal cost. Angelina Jolie, Mike Tyson, Michael Jordan are some of the famous celebrities who got married in Las Vegas wedding chapels.
Stratosphere Tower: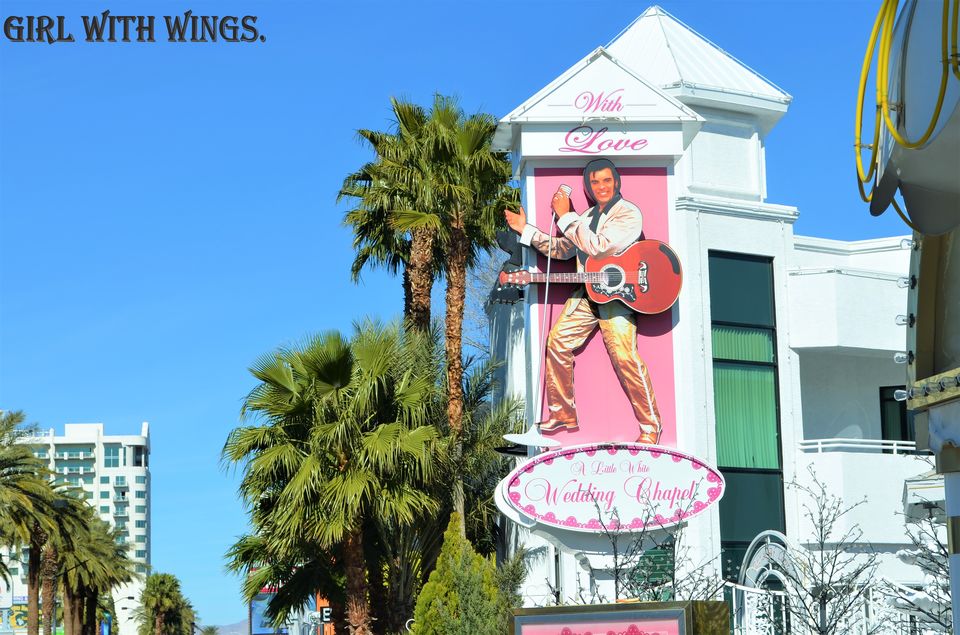 The stratosphere casino hotel tower is located between downtown and strip. Unlike other casino hotel resorts stratosphere has a pool, air bar, observation deck, and some wild yet thrilling rides.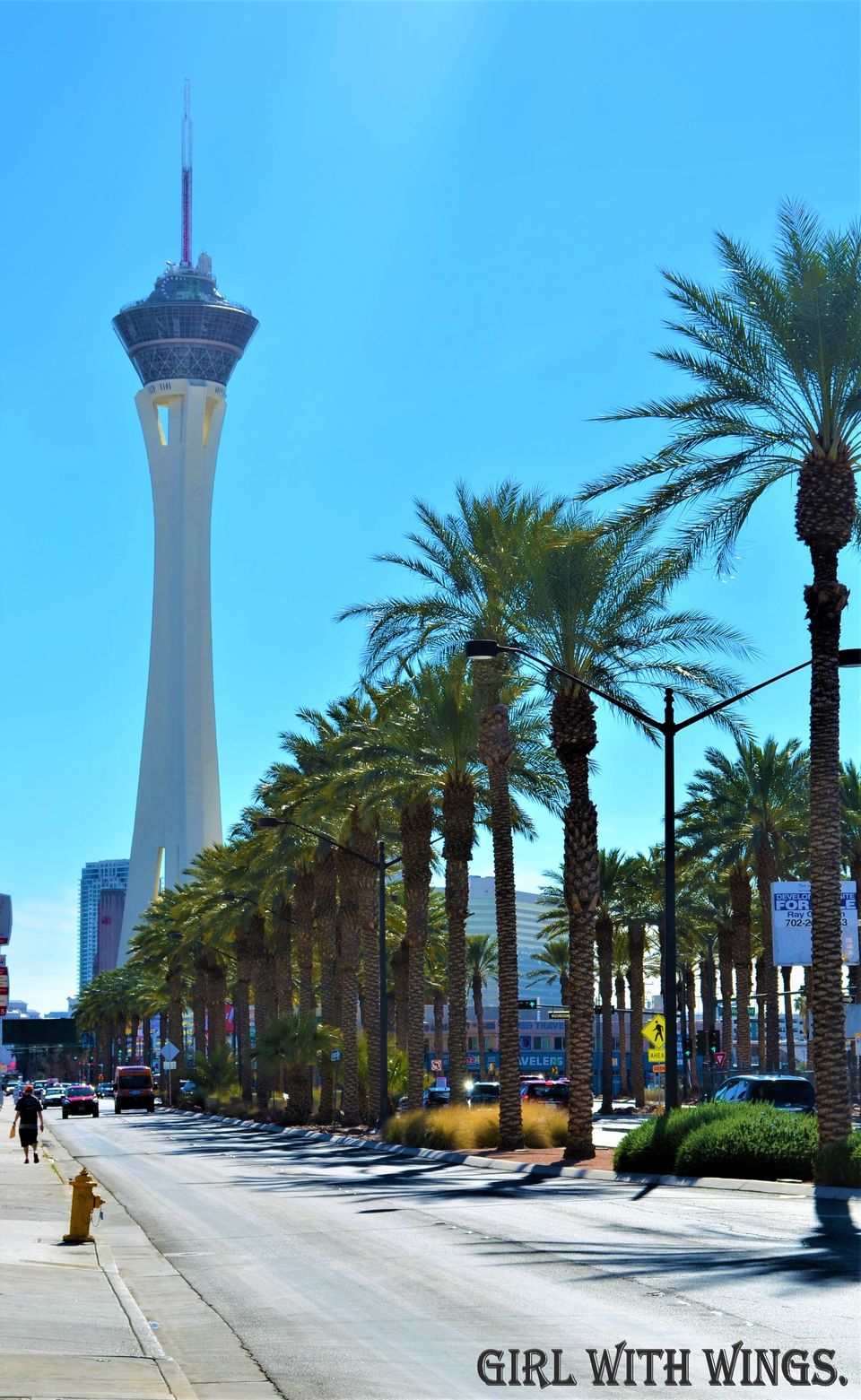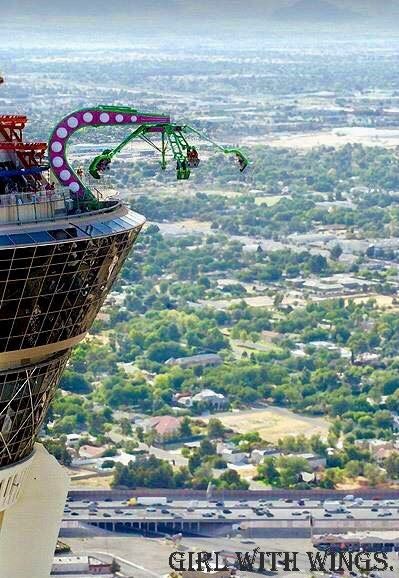 Hoover Dam:
Hoover dam/Arch gravity dam is located between the borders of Nevada and Arizona. The coolest part of Hoover dam is, I was able to stand in two different time zones(Pacific and Mountain) and two different states(Nevada and Arizona) simultaneously.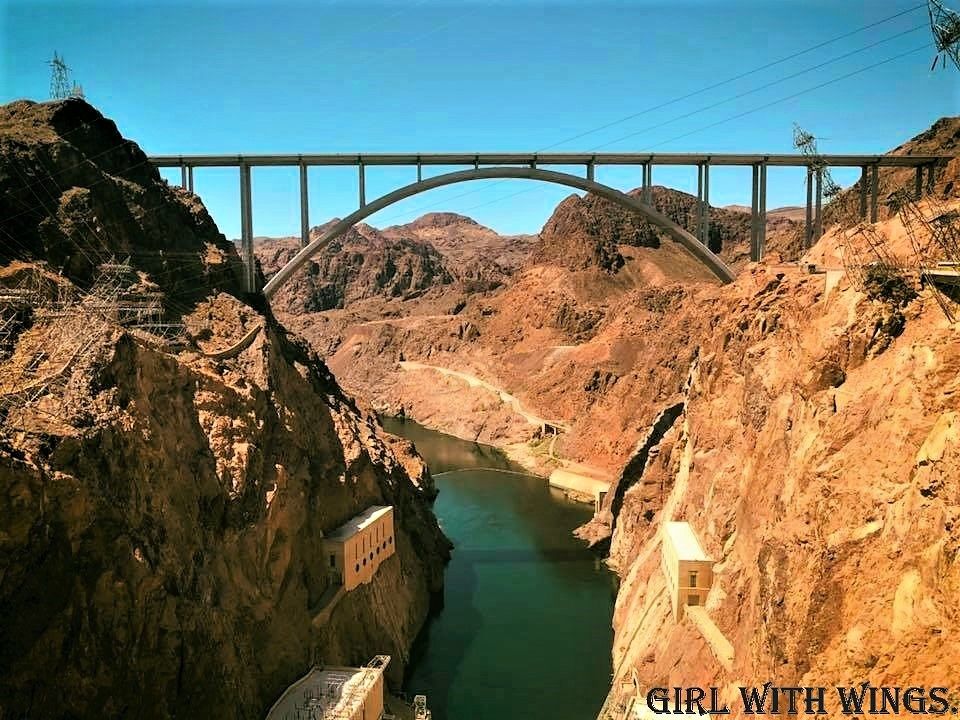 Grand Canyon:
Grand Canyon is around 4 hours drive from Vegas. You can either take a helicopter tour, choose bus tours or you can drive as we did.
Apart from breathtaking views, Grand Canyon is famous for horseshoe-shaped glass walkway located 4000+ feet above ground level.
Shower your kids with love at these places in Vegas:
Let your kid indulge in sweet treats at M & M, walk around the strip during the day so that kids can roam around without much of crowd intervention, attend light and water show at Bellagio fountain.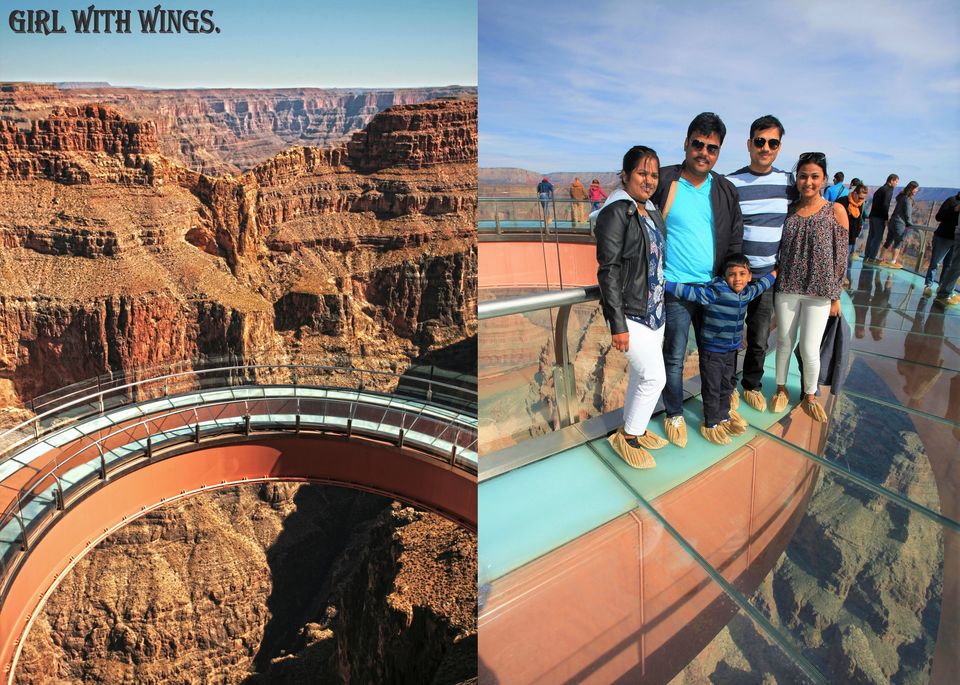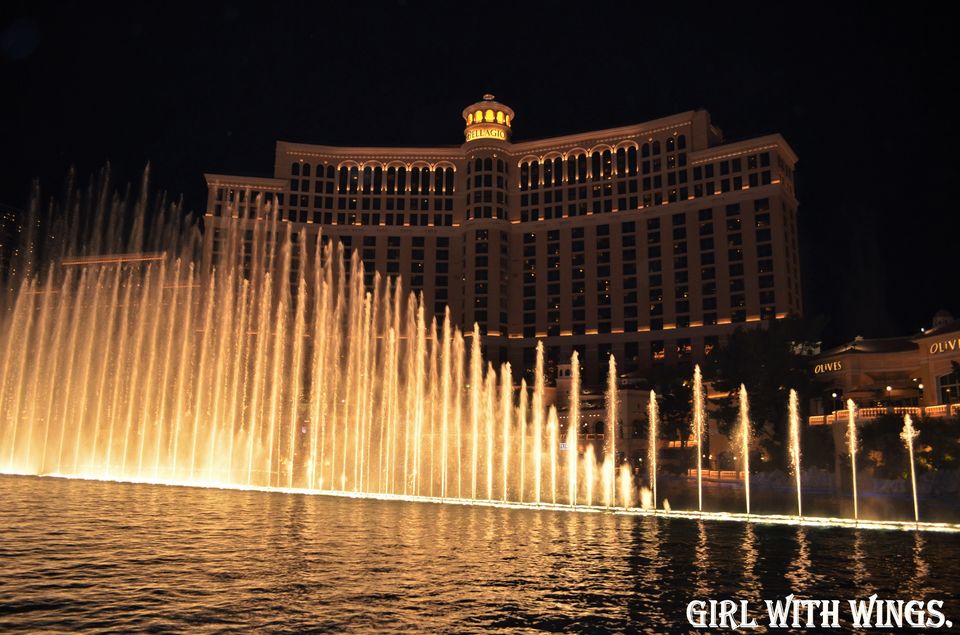 Attend a concert at the entertainment capital of the world:
Vegas hosts multiple shows throughout the year and people from around the world attend the concerts so, I would suggest you guys book tickets in advance to avoid overpaying and also wait.
Explore your wild side at Vegas nightclubs:
Let yourself loose, have a drink or two and enjoy the night by dancing to the upbeat music in any of the hundreds of nightclubs located in Las Vegas.
Treat your taste buds:
Most popular chefs across the globe like gordan ramsay, sanjeev kapoor, and many others own a restaurant in Vegas. So, choose the chef you love and enjoy a meal in one of their restaurants.
Best time to travel to Las Vegas:
As I specified earlier Las Vegas will entertain you 365 days a year. So I suggest you guys plan your trip based on the weather conditions. If you are summer person then you can visit during Feb to Sep otherwise you can travel during Oct through Jan.
Visa:
Apply for USA tourist visa either through US Consulate website or contact any trusted tourist agencies who can help you get a VISA.
How to get to Vegas:
The only way to reach Las Vegas from India is through the air.
Where to stay:
I recommend you stay in any of the themed resorts because staying at these resorts is actually cheap. In fact, I was able to find a Groupon deal for 29$ a night.
Cost details excluding tax:
Flight cost(2 way) from New Delhi to Las Vegas: 58,000 rs(788$).
Hotel stay per night: 21,00 rs (30$).
Budget meal: 21,00 rs (30$).