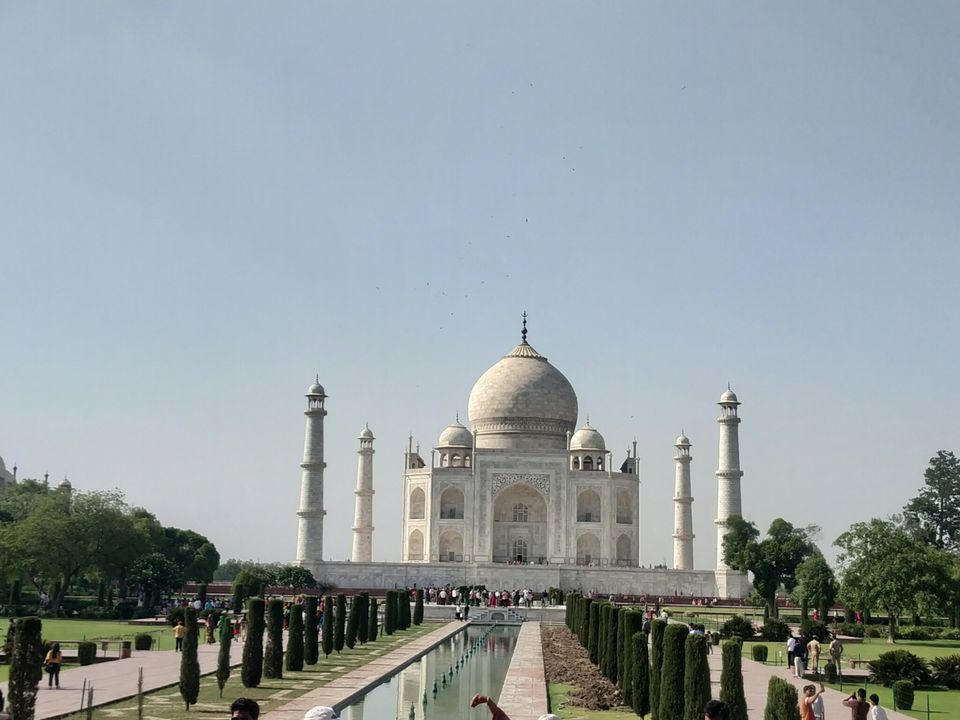 My agra trip was a very short one. It was just a one day trip. I reached Agra at around 10 o'clock in the morning. The first place I explored there was Agra Fort. Agra Fort is such a beautiful fort. I got the first view of the Taj Mahal from Agra fort only. There is a sheesh mahal which is in the premises of Agra fort only. Don't miss out that place.
After exploring this place completely, I rushed to see "The Taj Mahal".
Trust me on this , as soon as you get the view of The Taj Mahal , the first thing you are going to do is to take out your camera and click your picture of that super super beautiful monument. After visiting The Taj , I went to the market nearby. You can get really good things made of marble there , but don't forget to bargain there , because they really charge very high . You won't believe this , I went to a shop and asked the price of 2 marble elephants , they quoted me Rs. 600 but I ended buying it for Rs.200 .
And and since you're in Agra , don't miss out on Agra ka petha. It's really delicious.
So , this is it from my Agra trip. As it was a very short one , so I couldn't go to a lot of places , but I am definitely going there again.