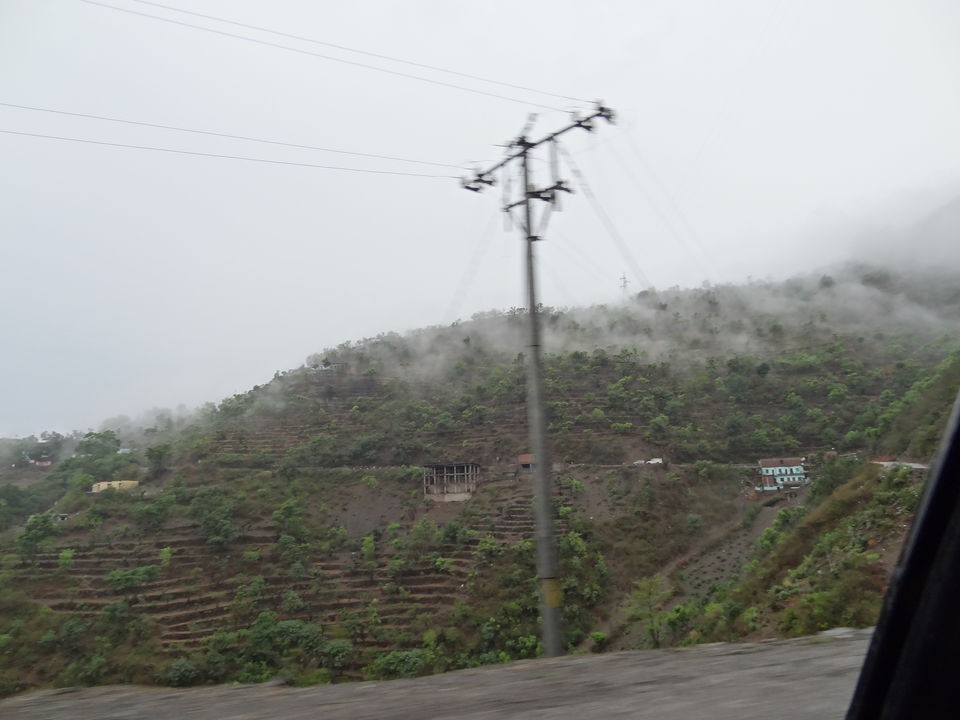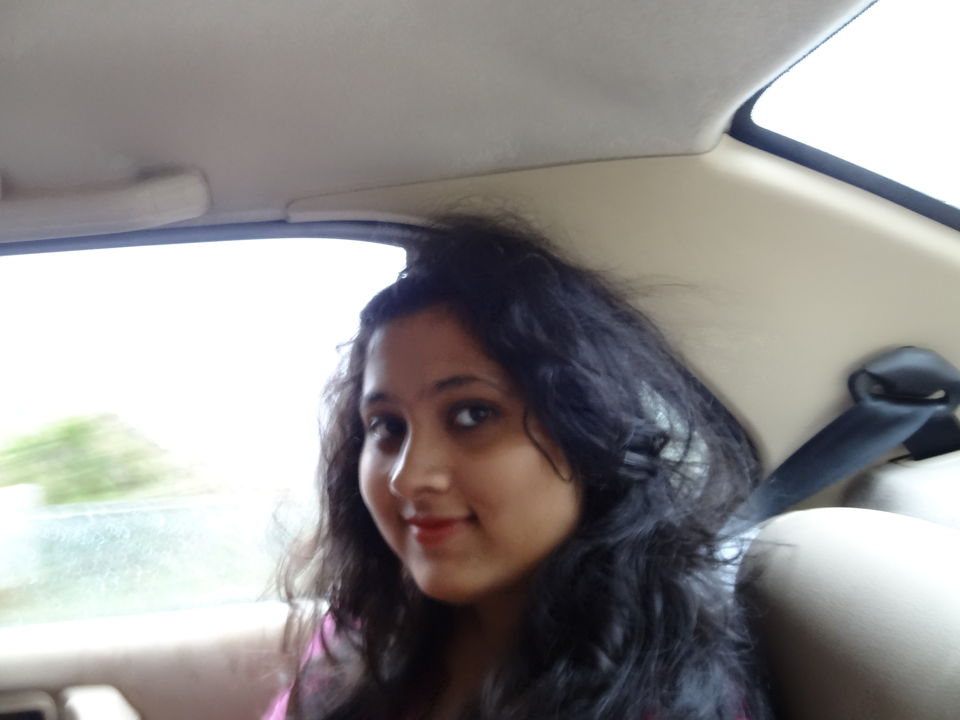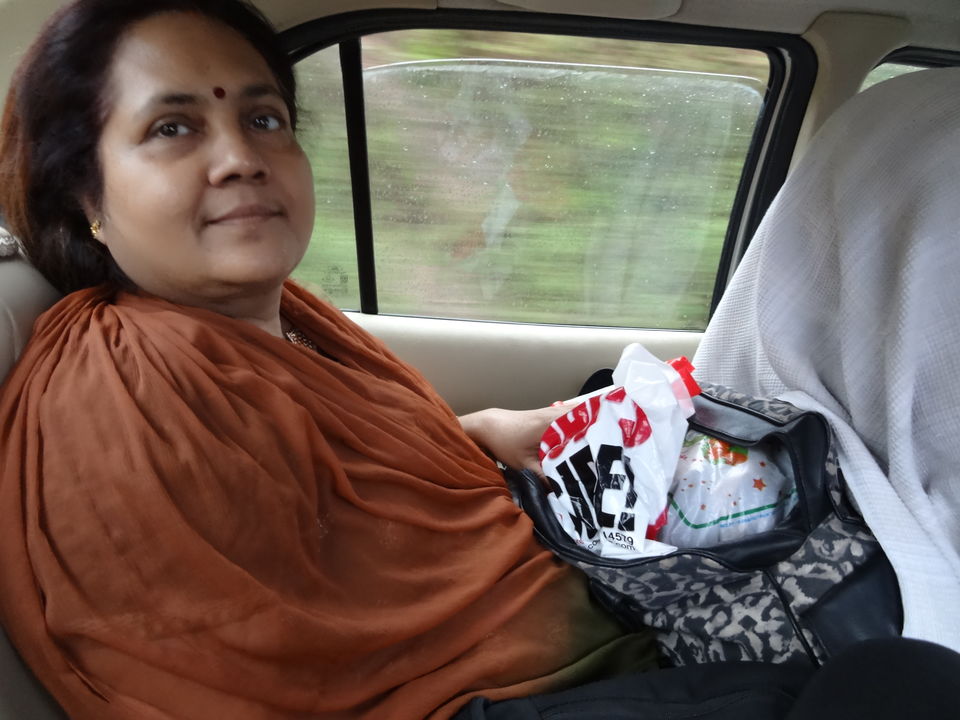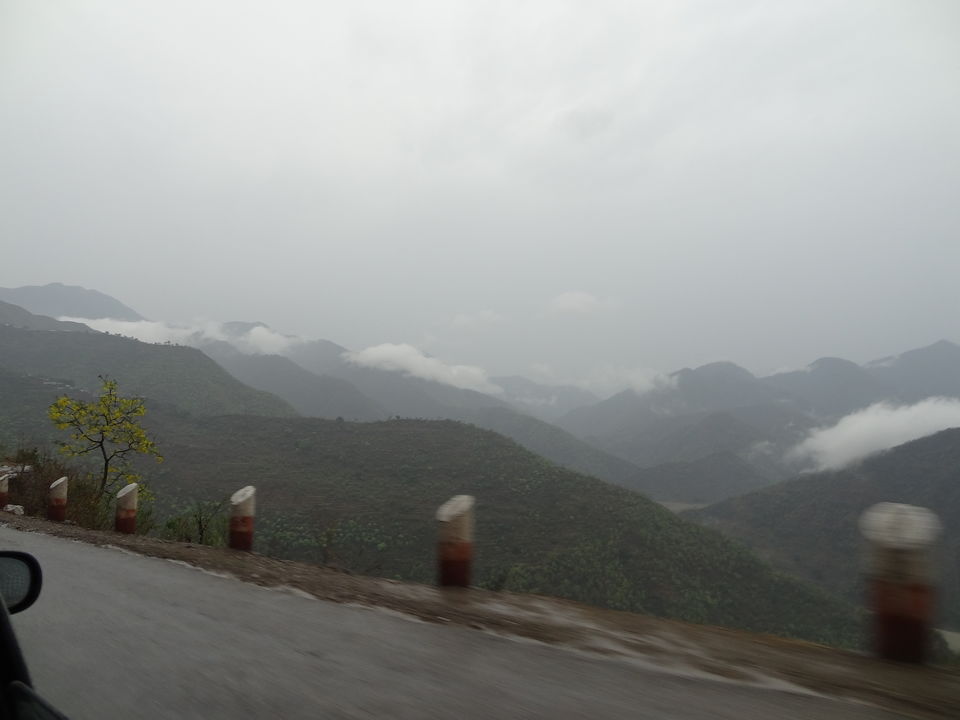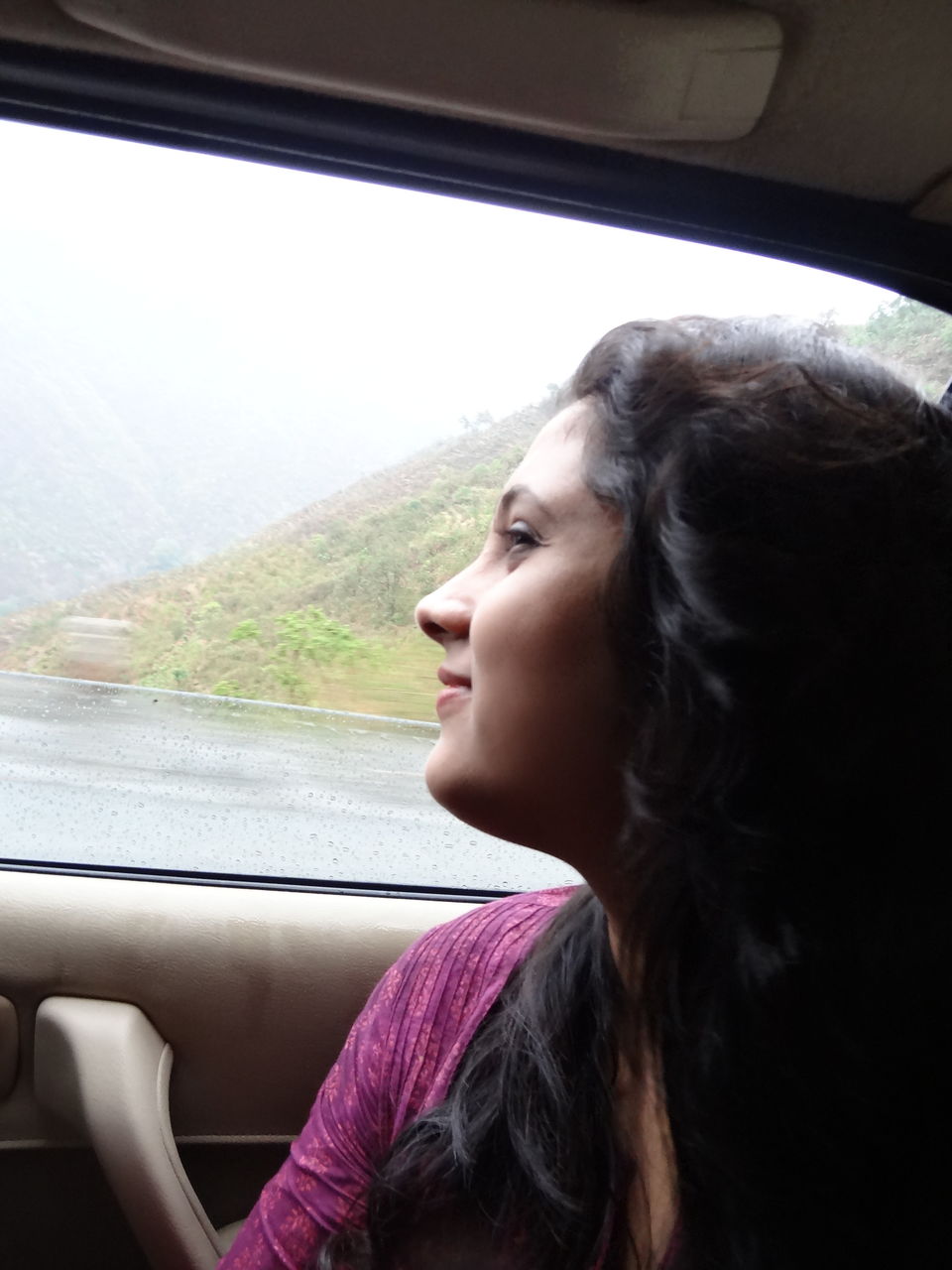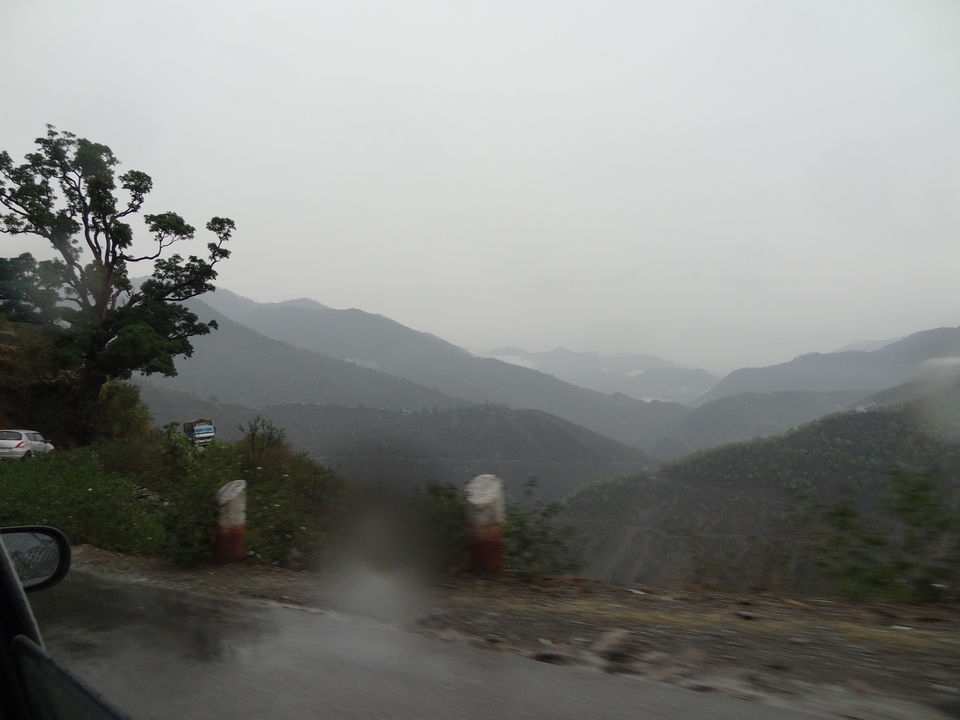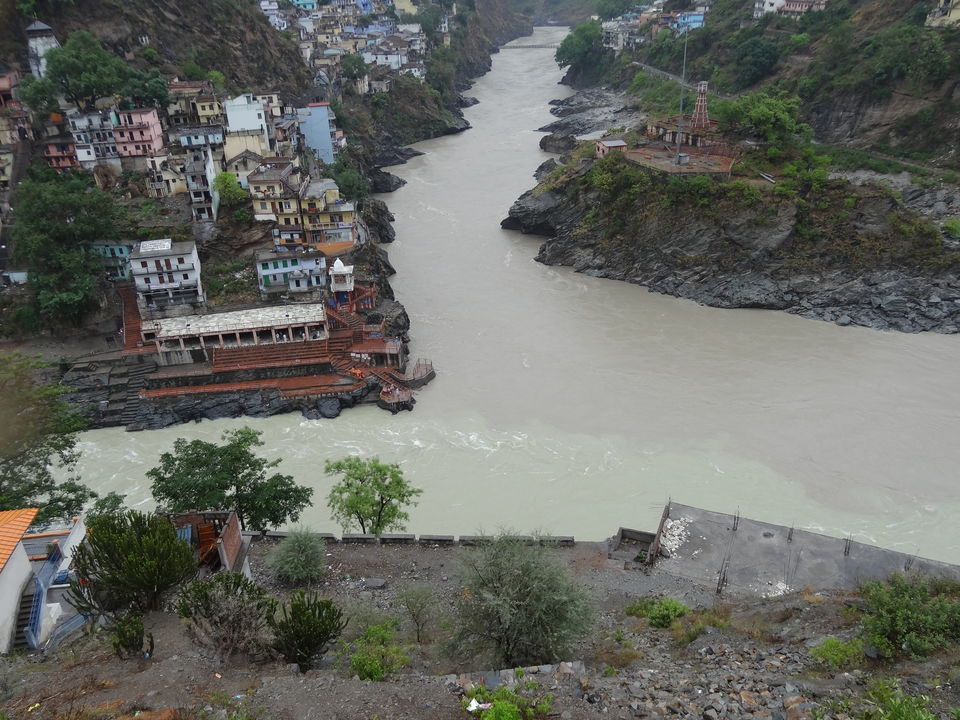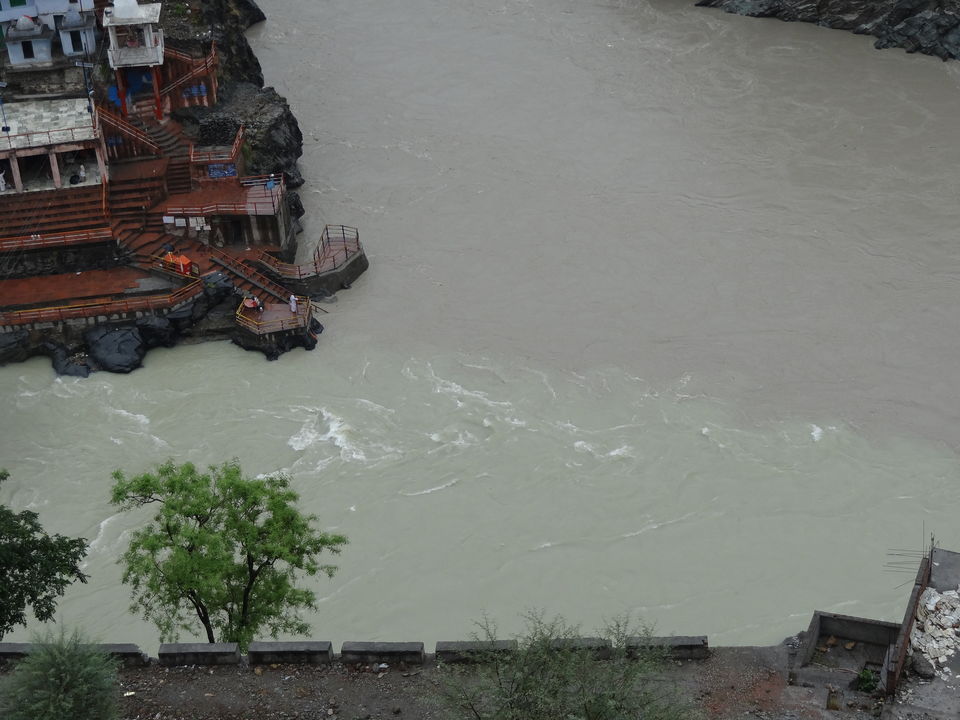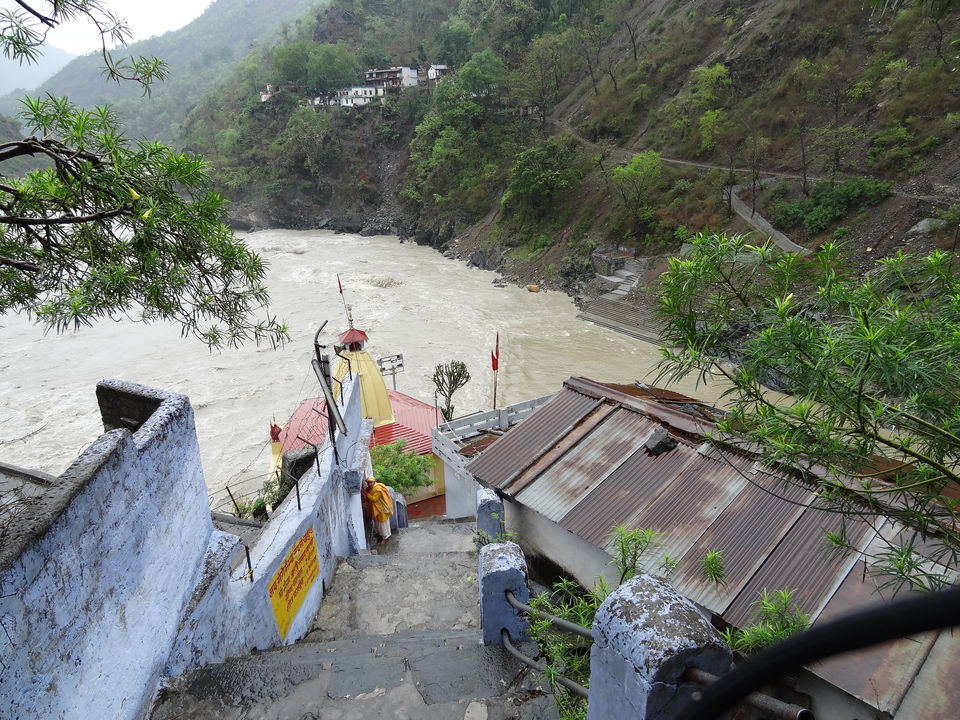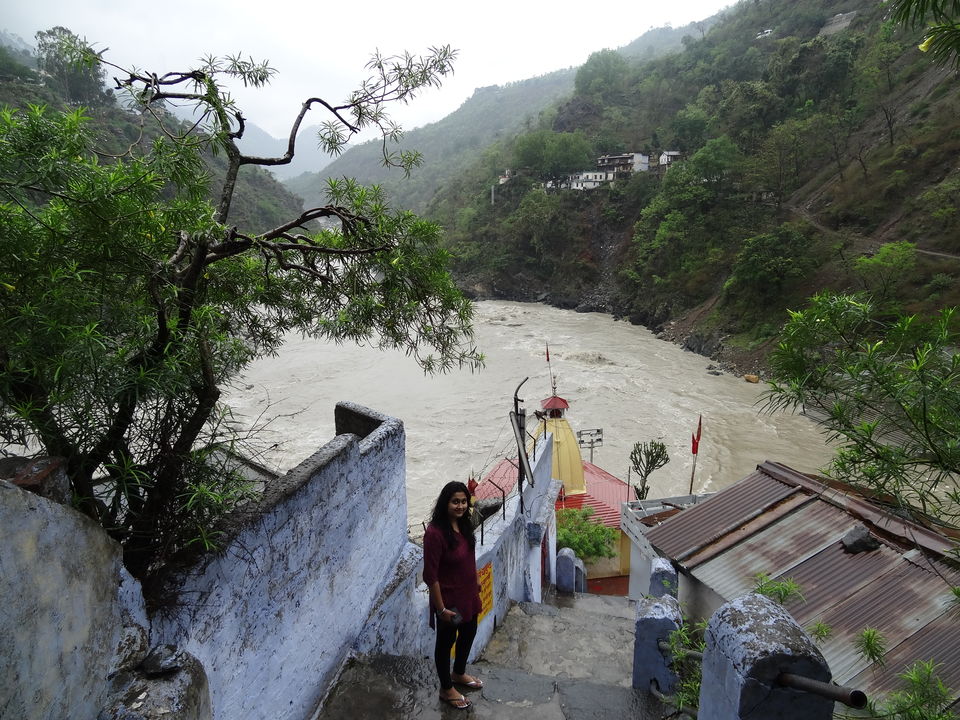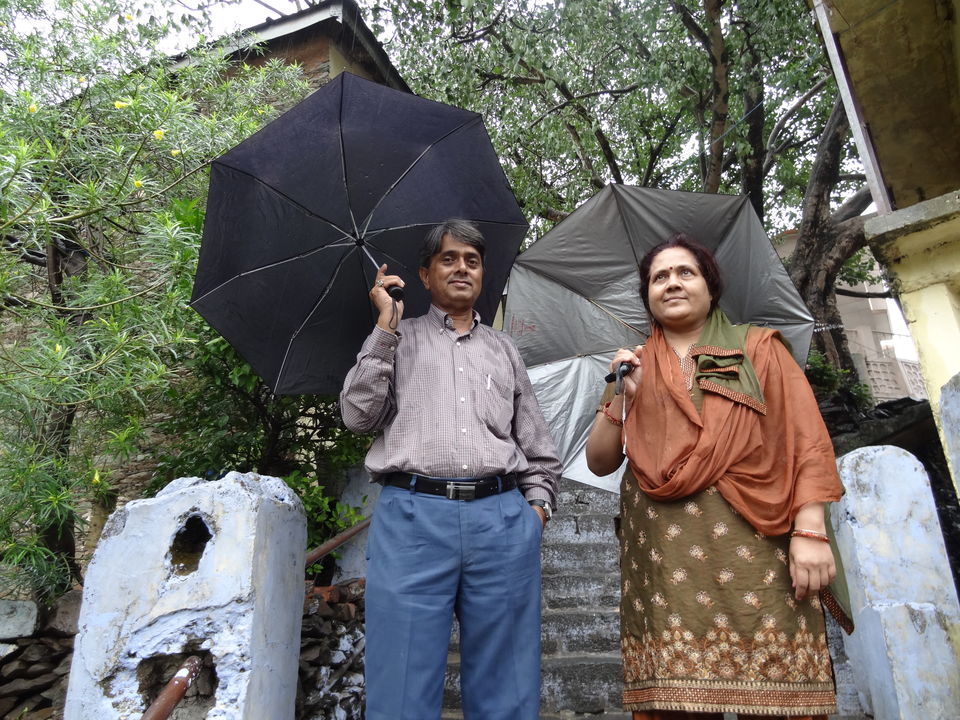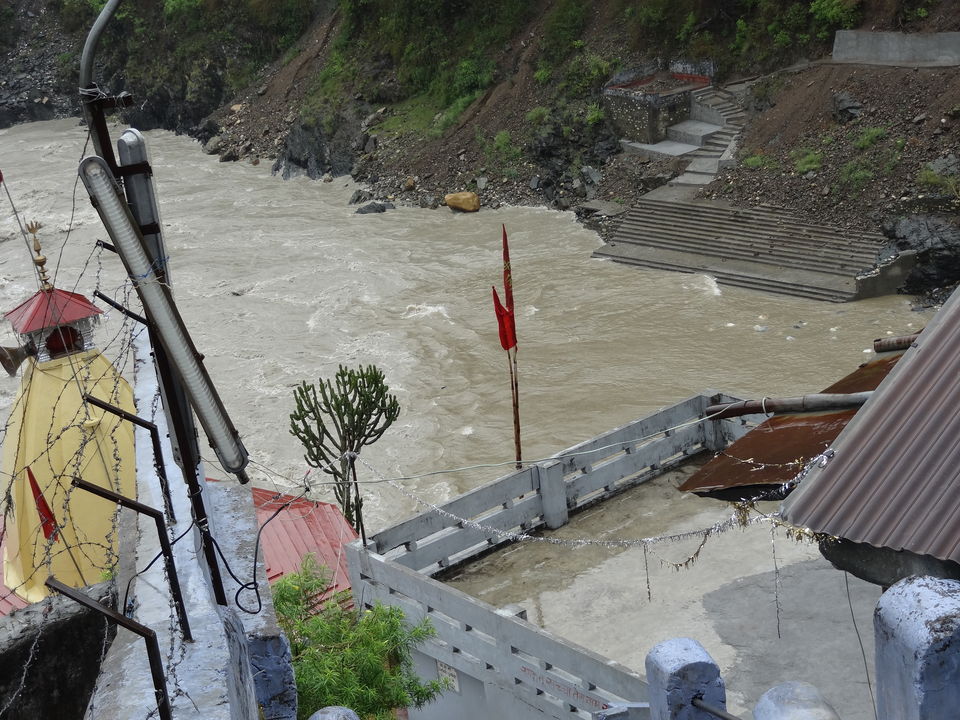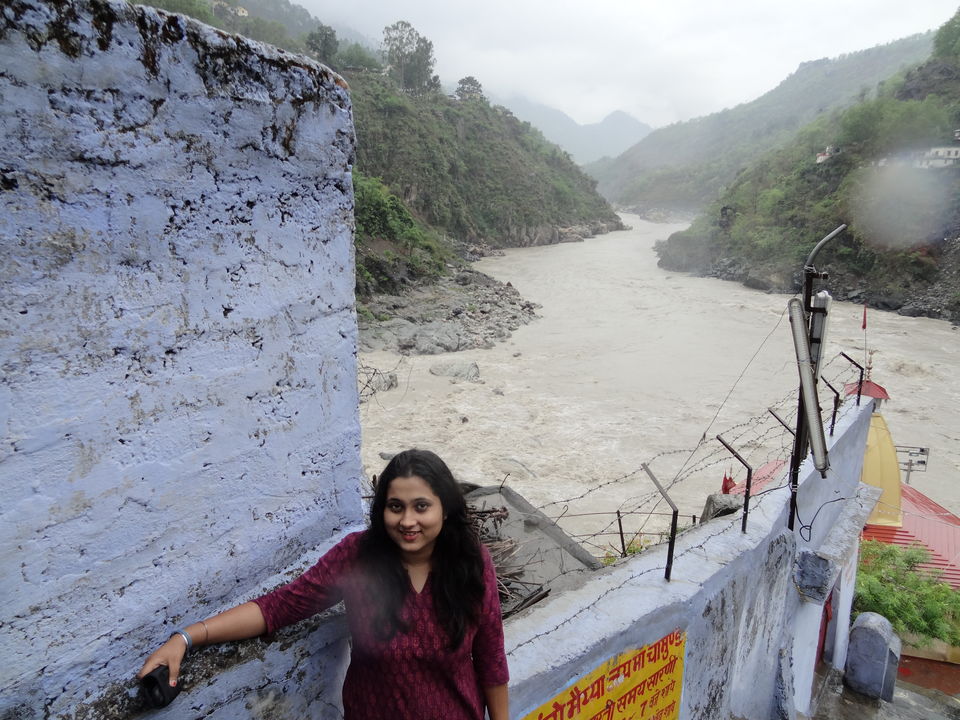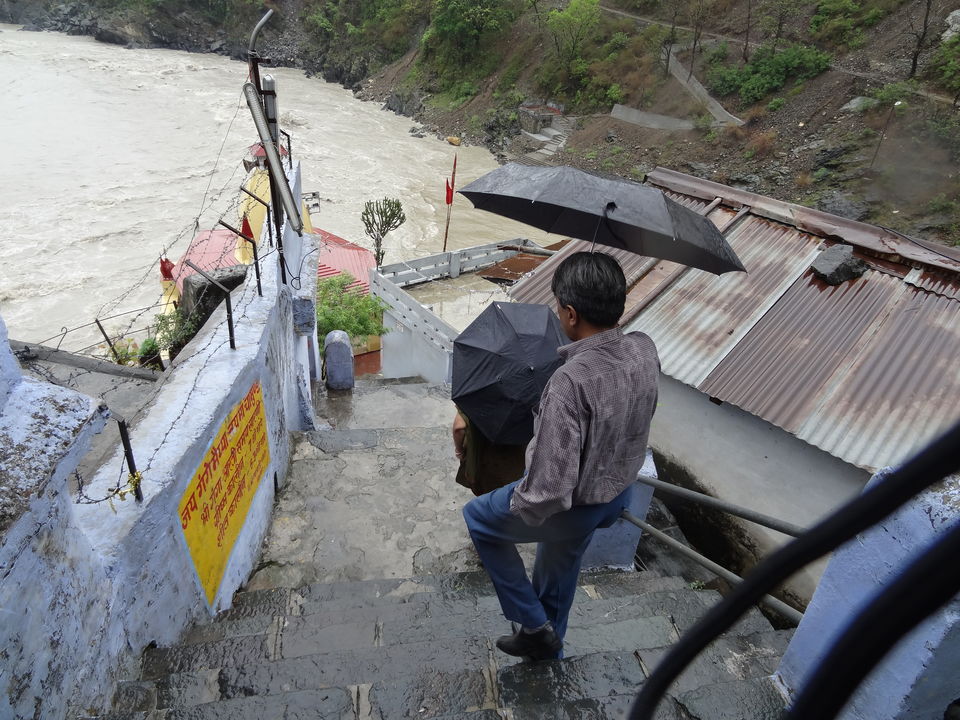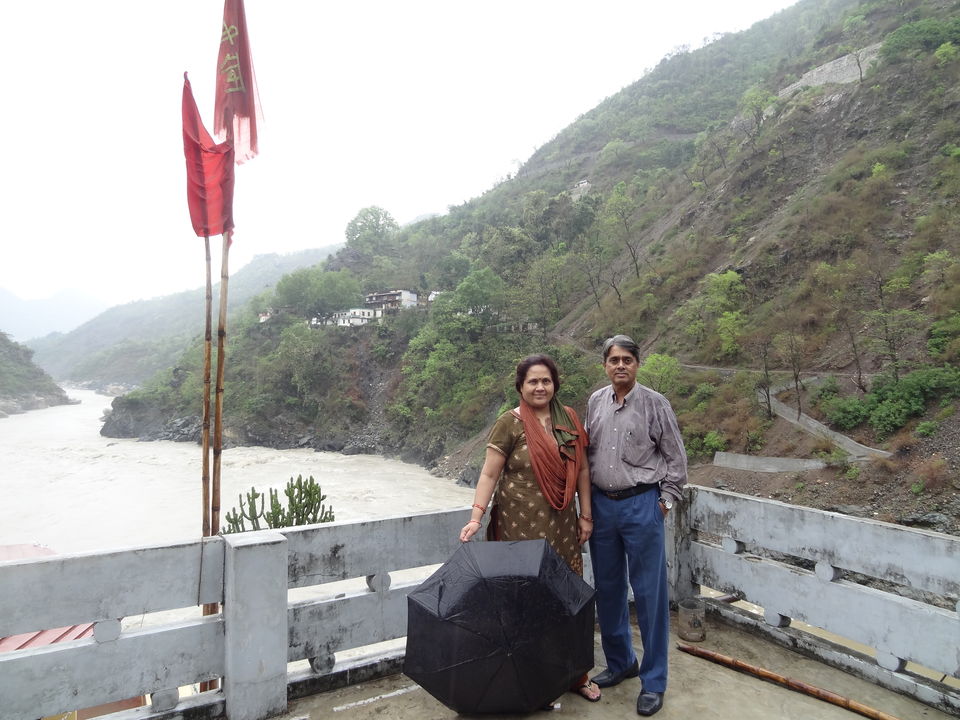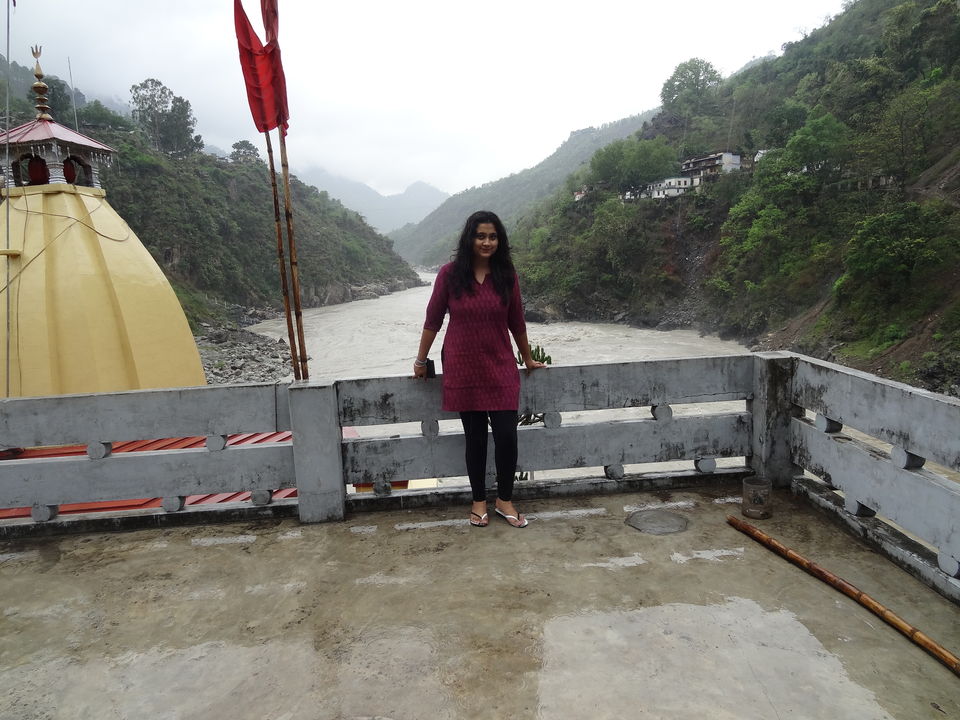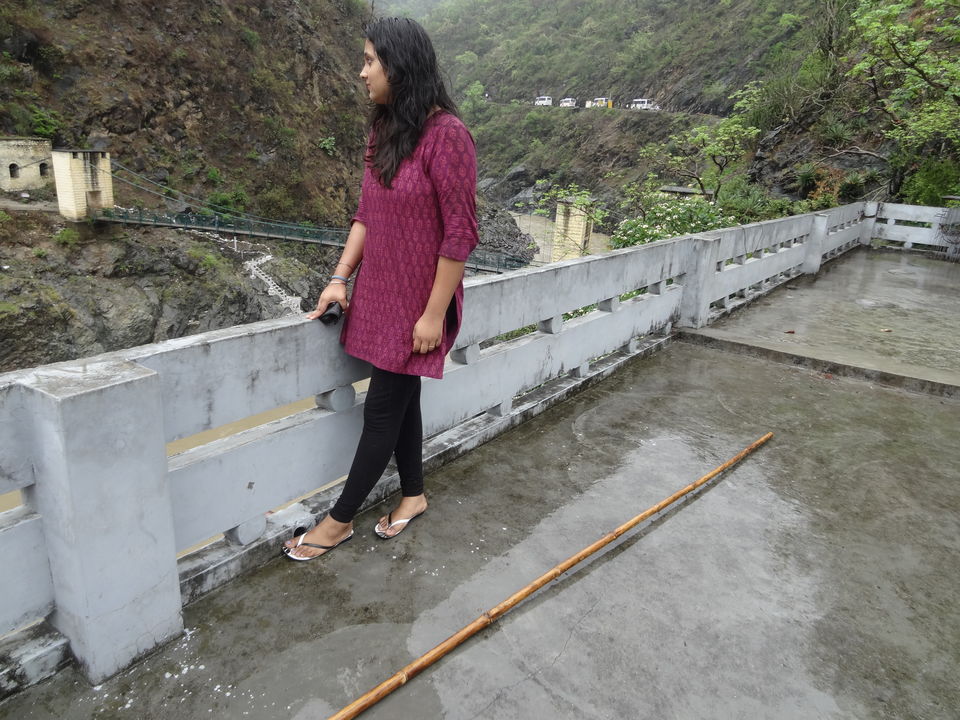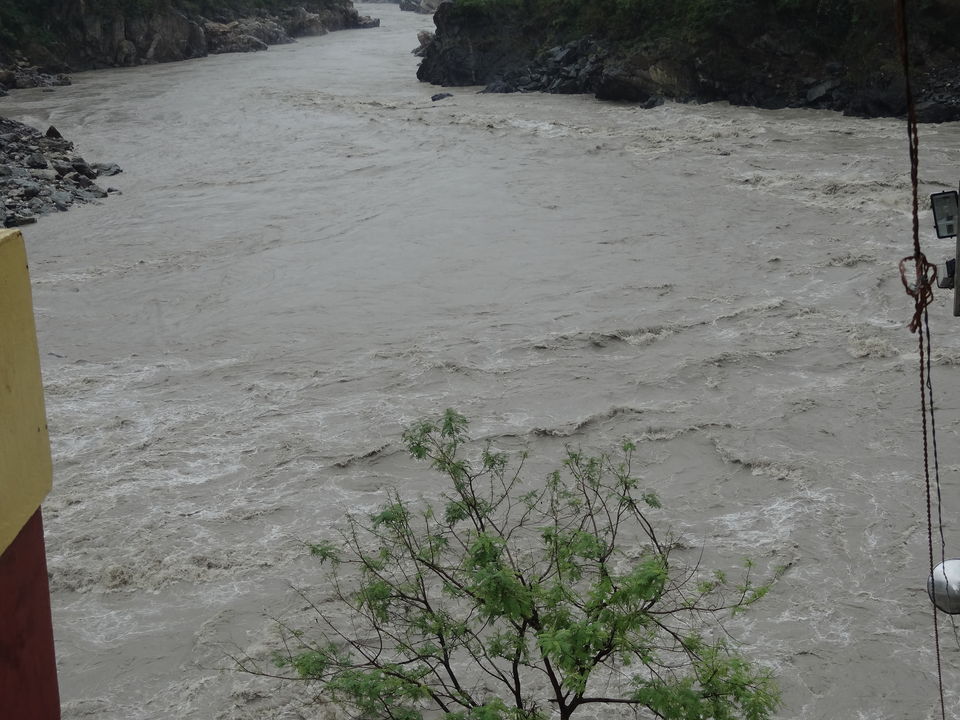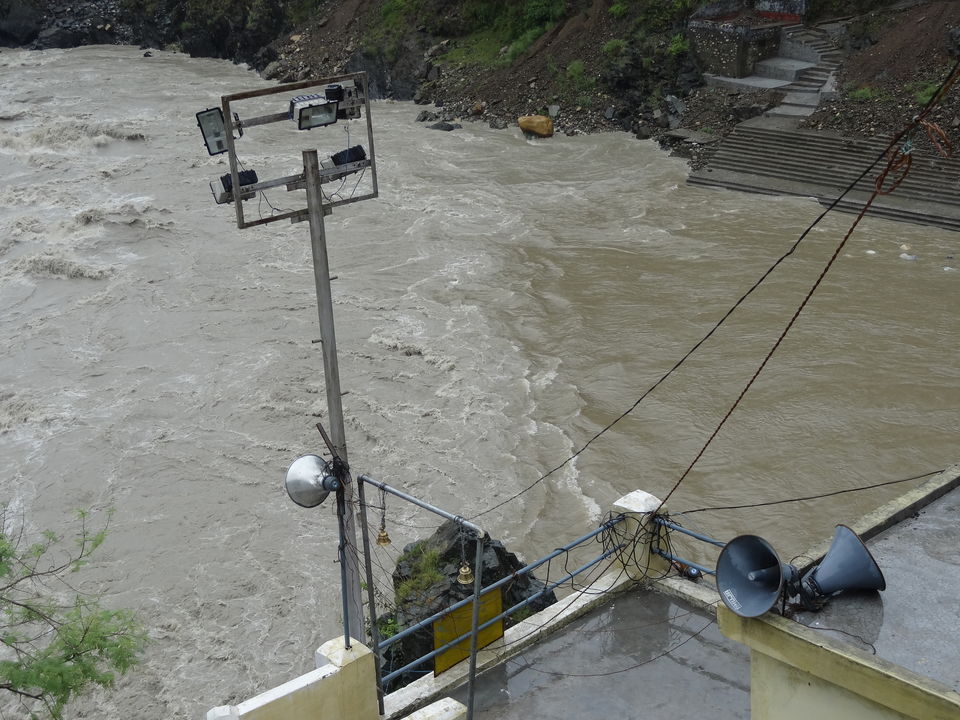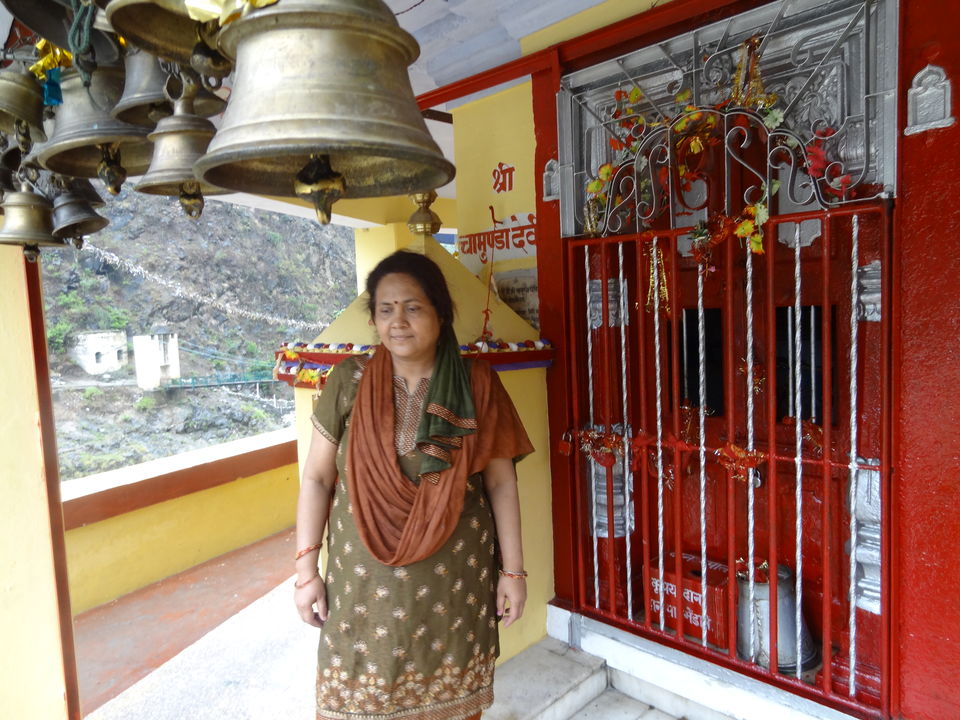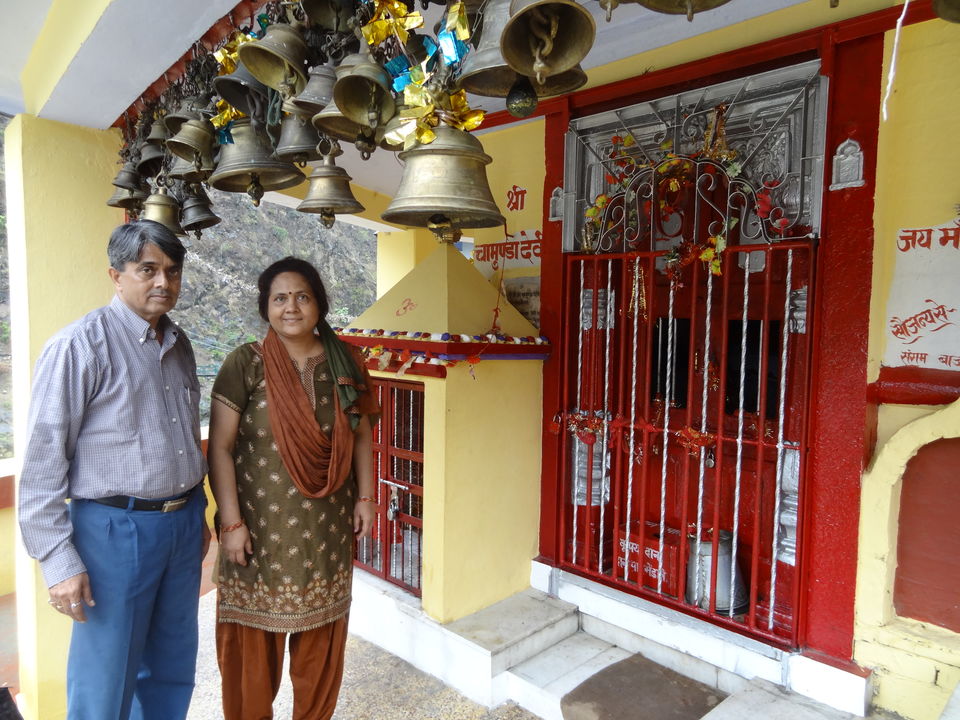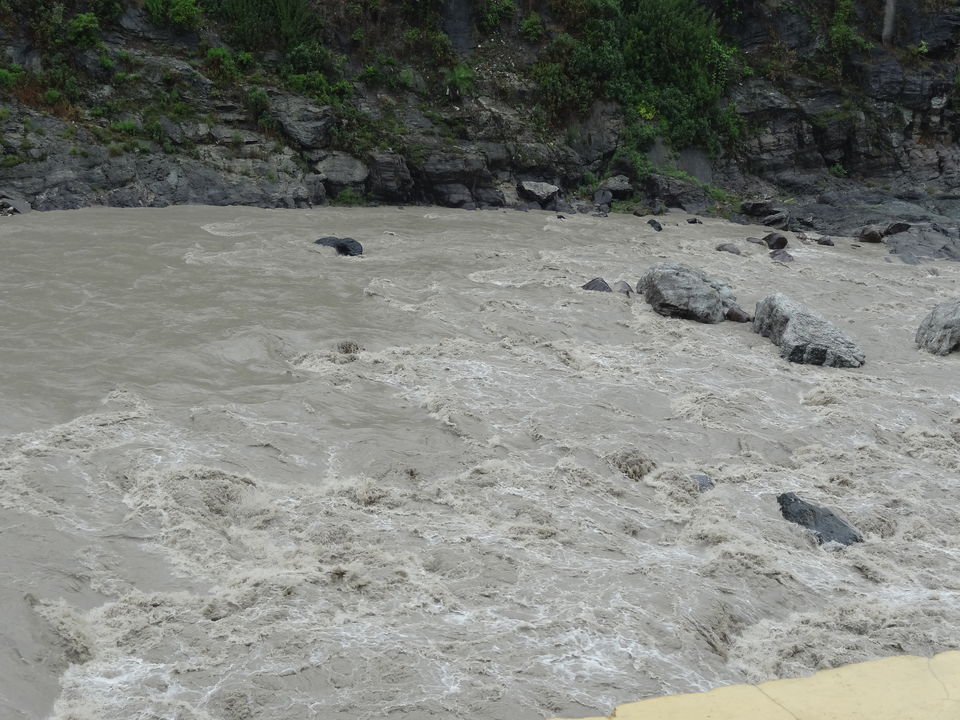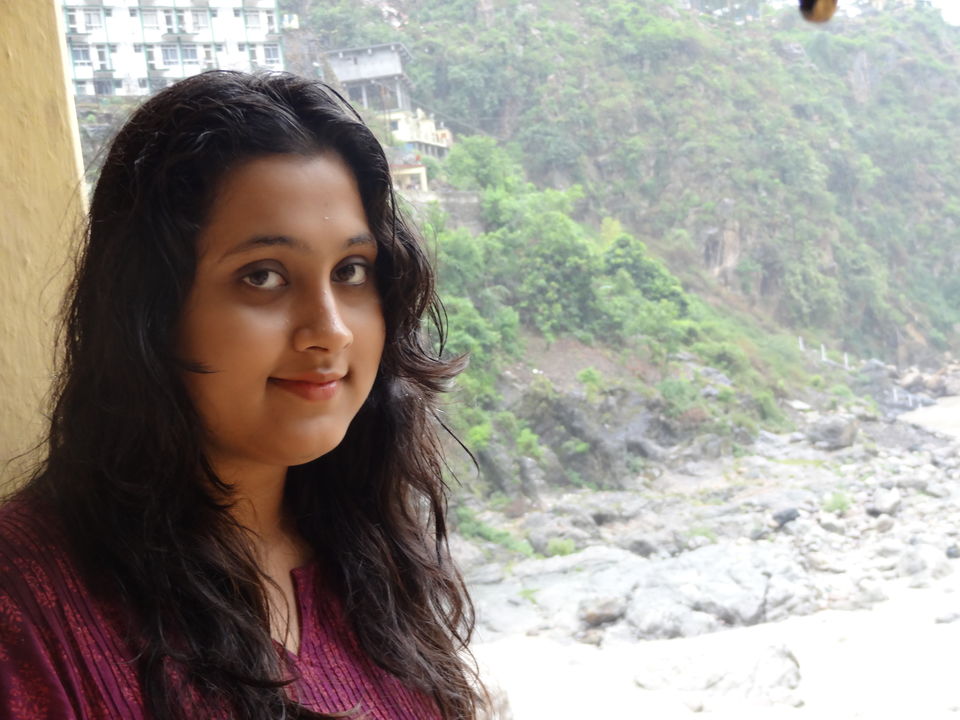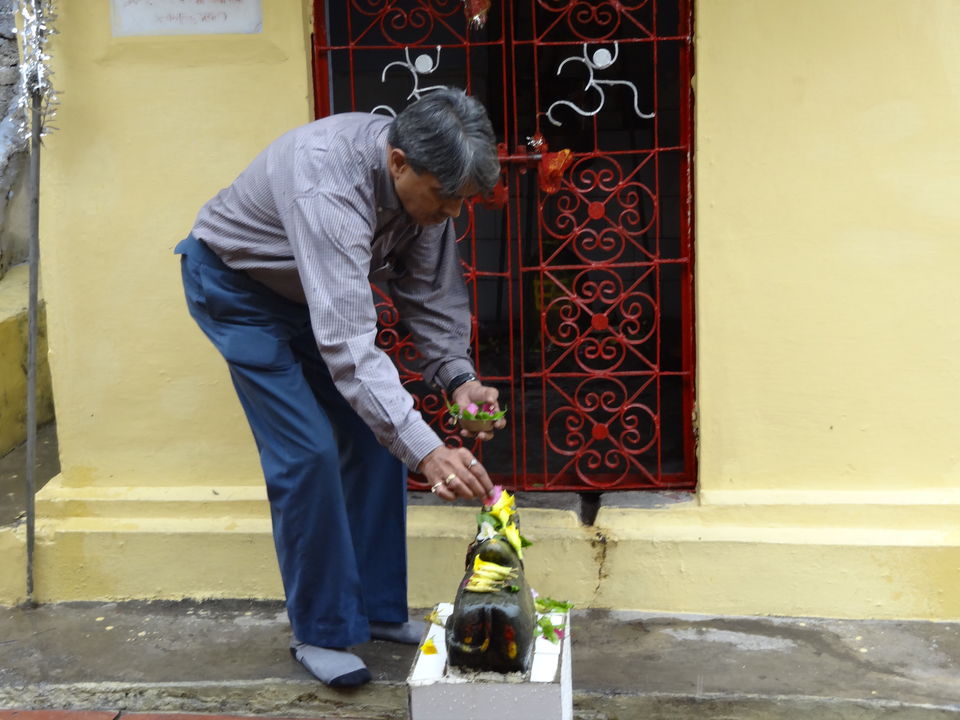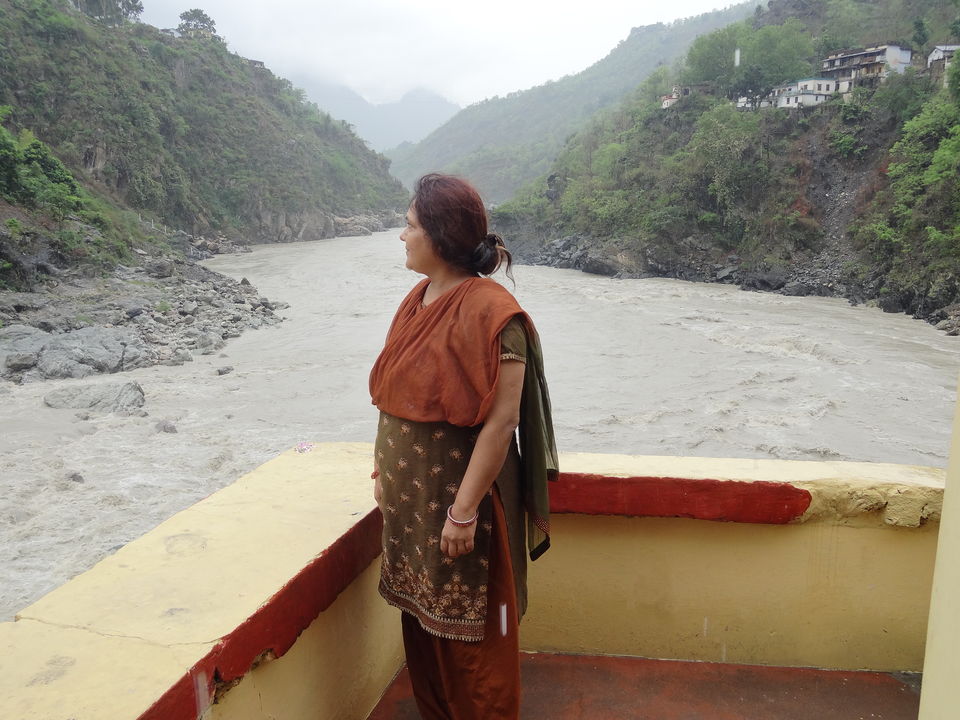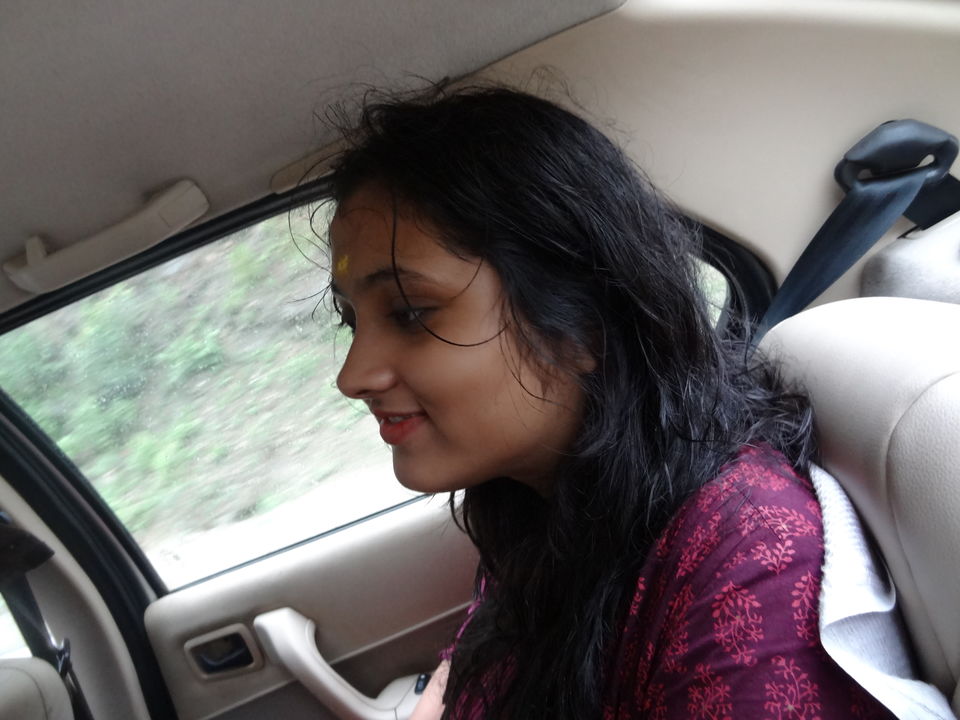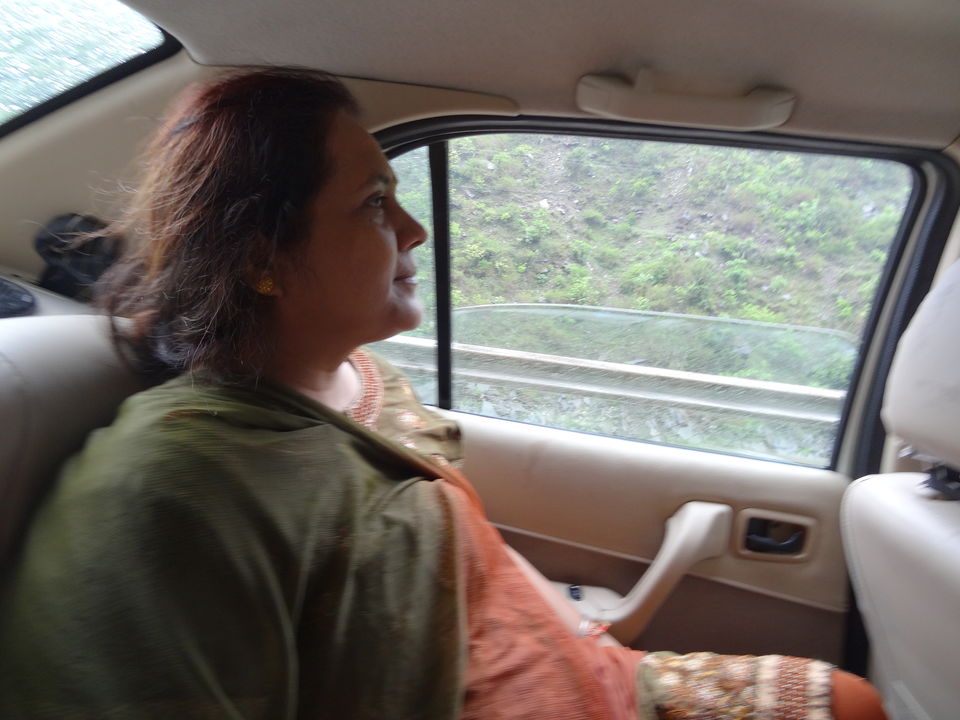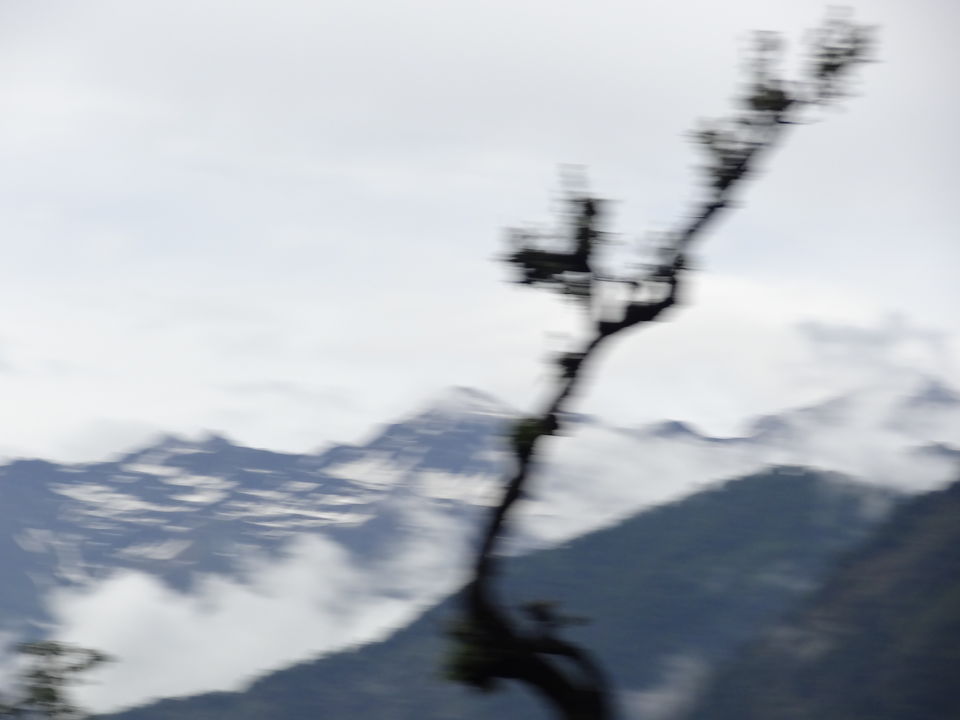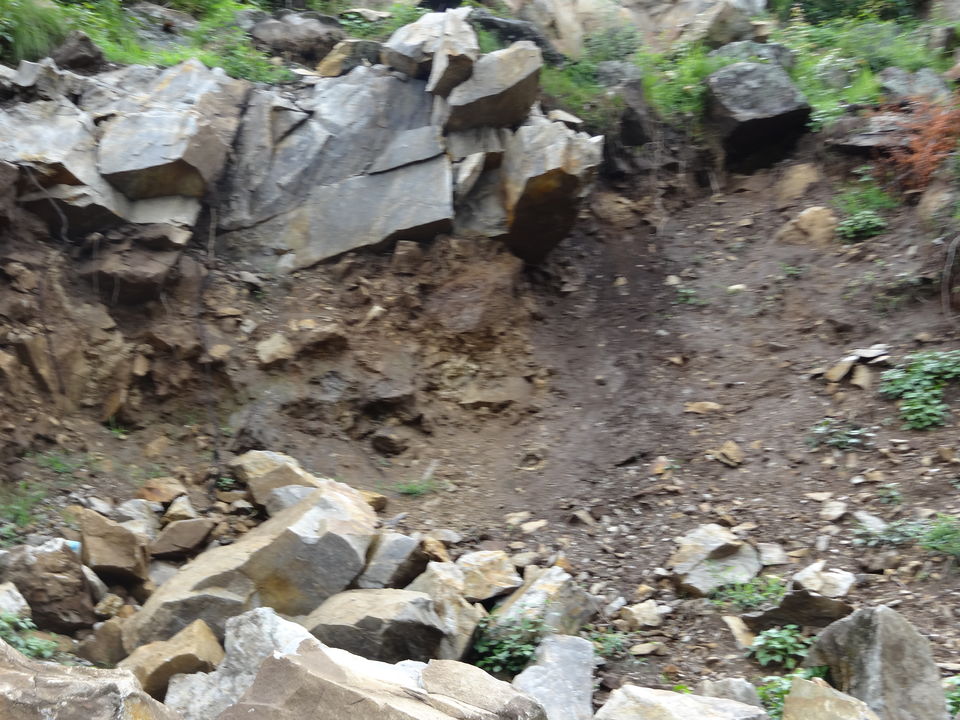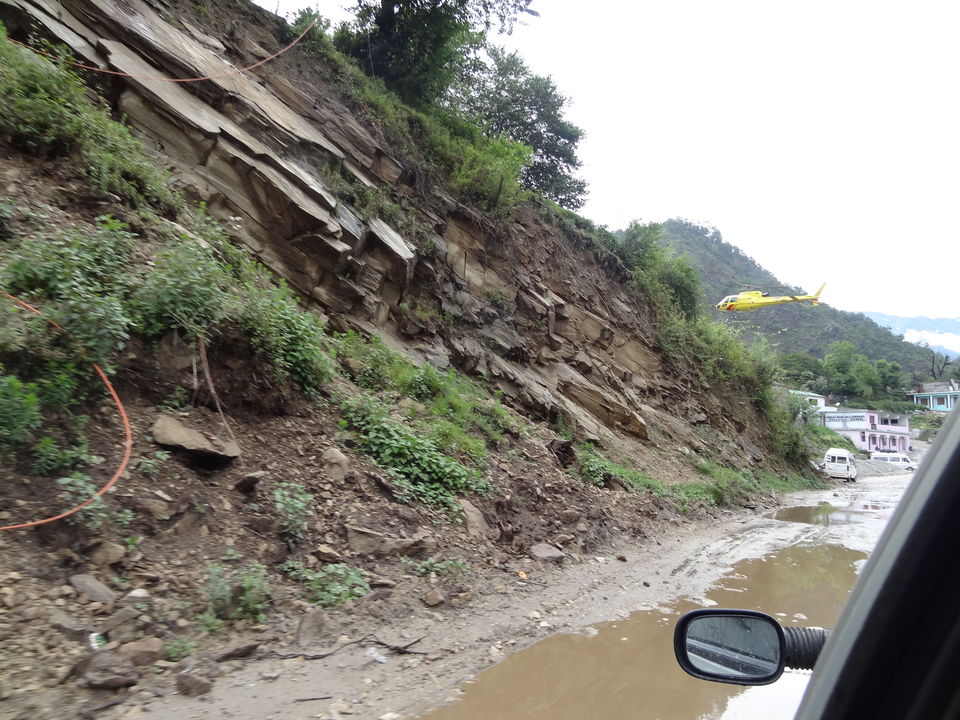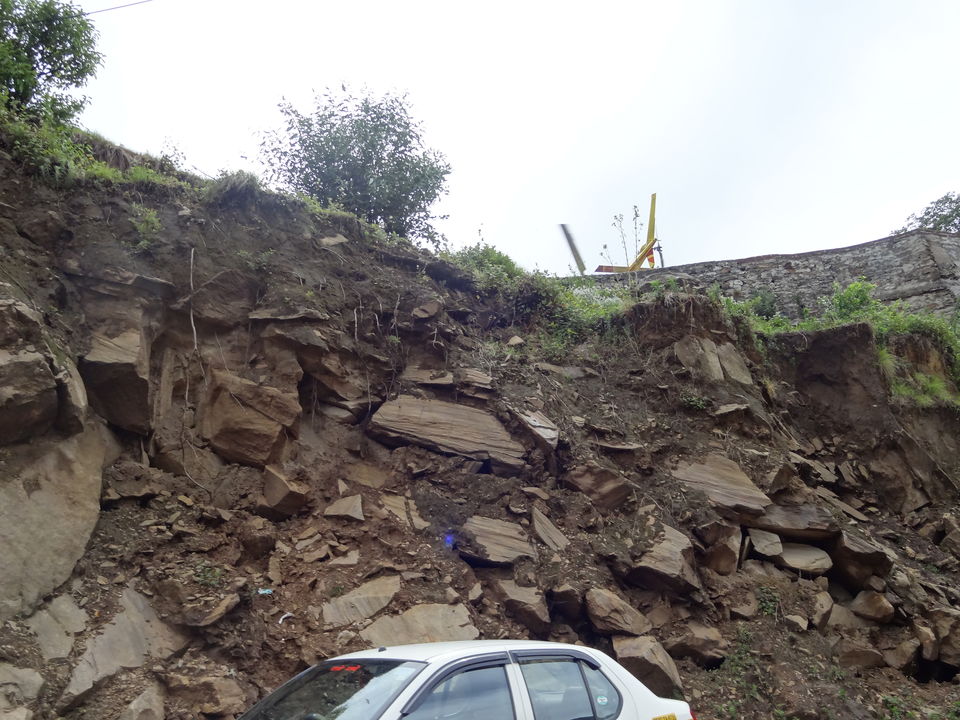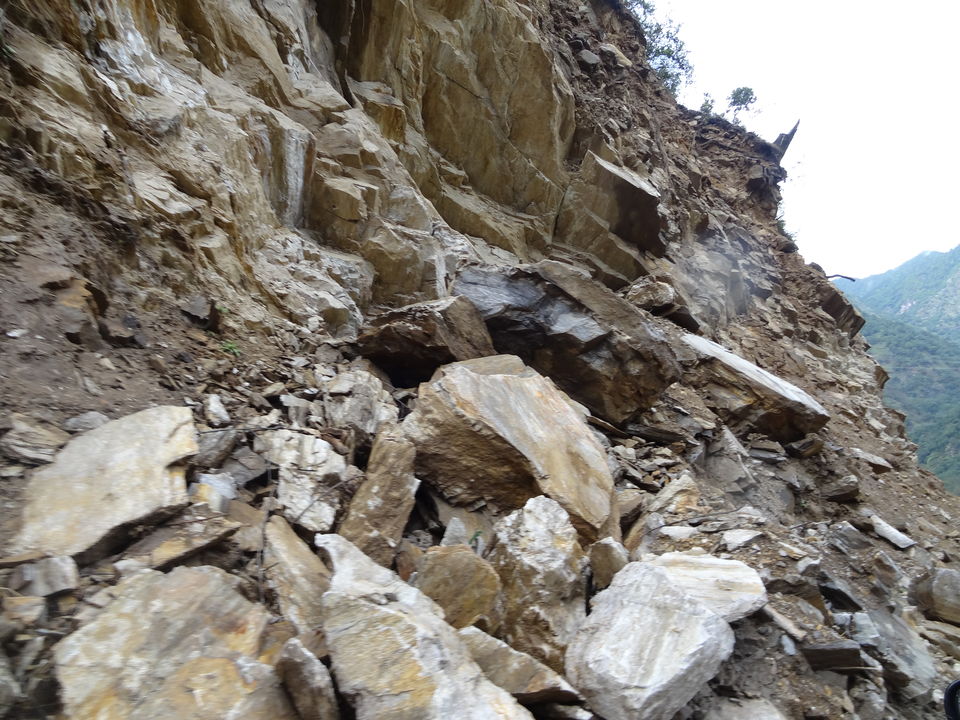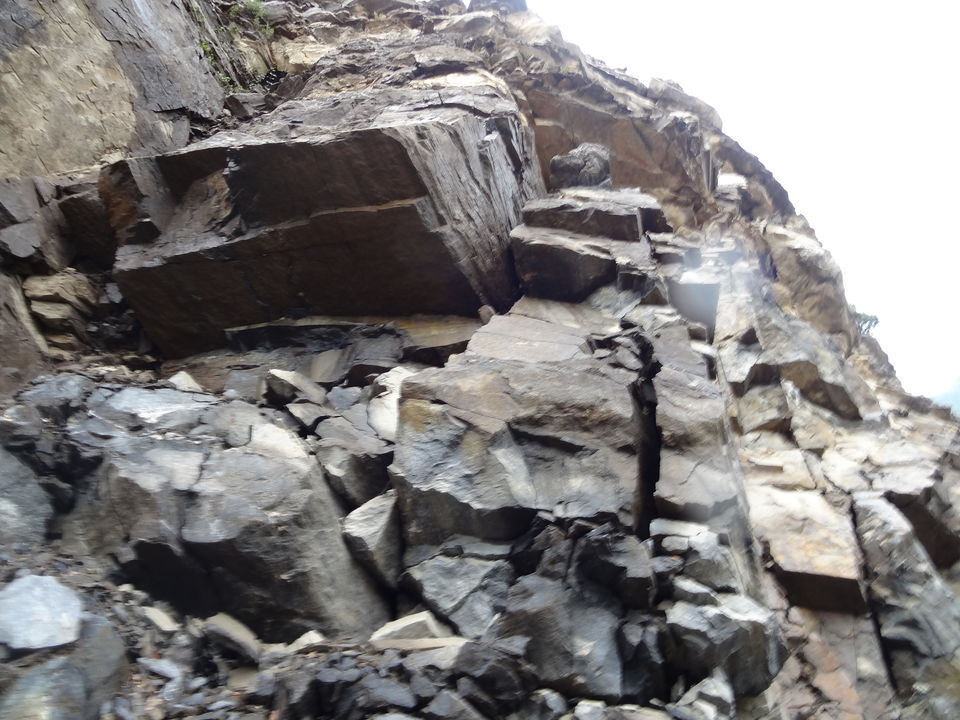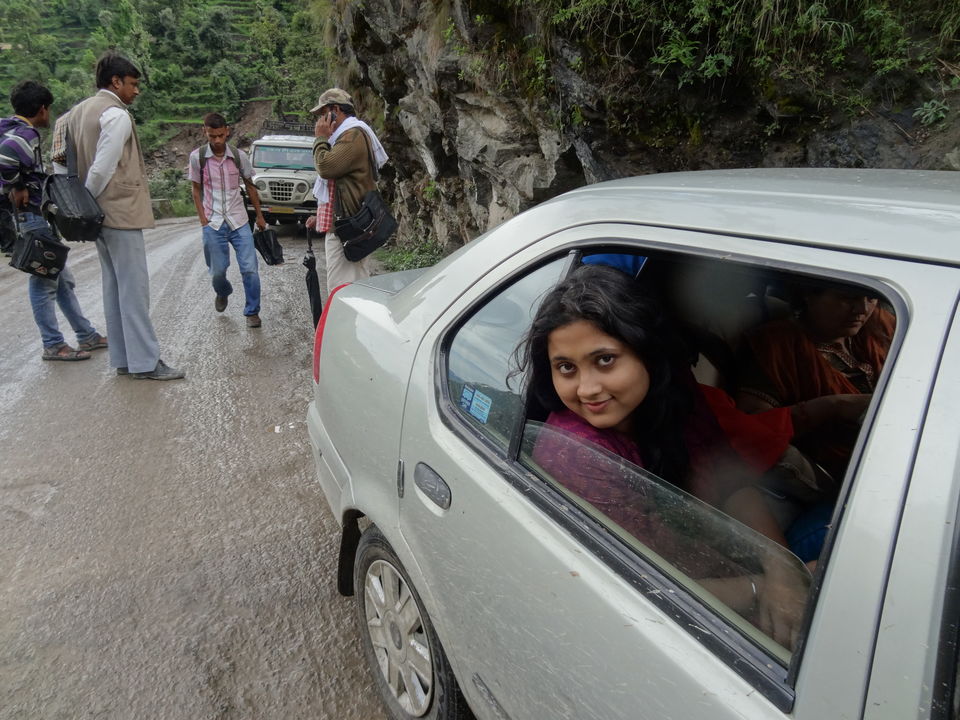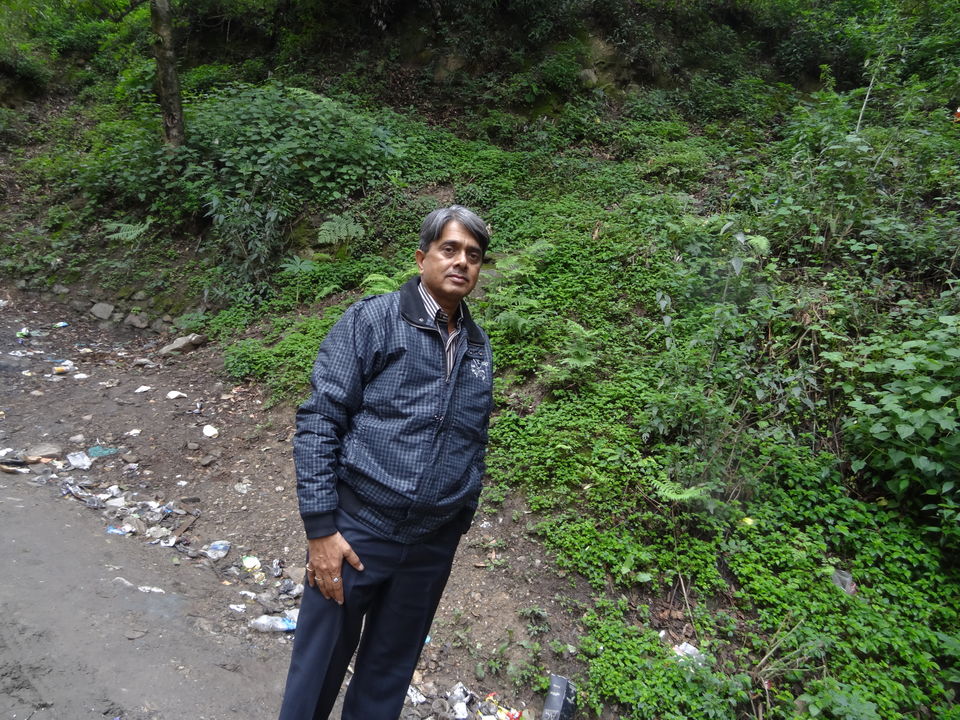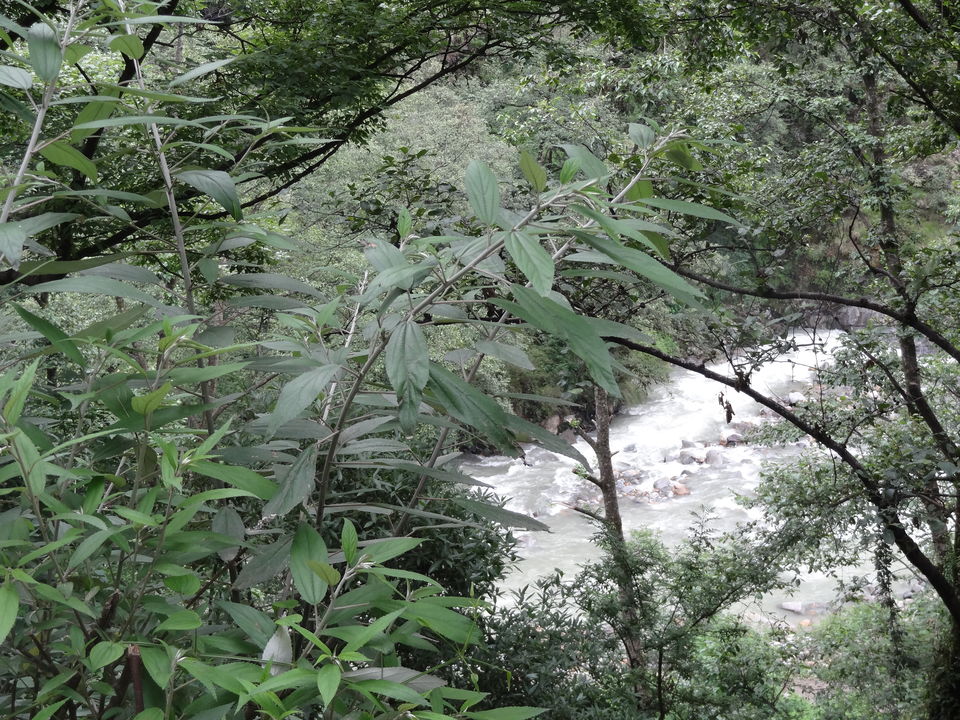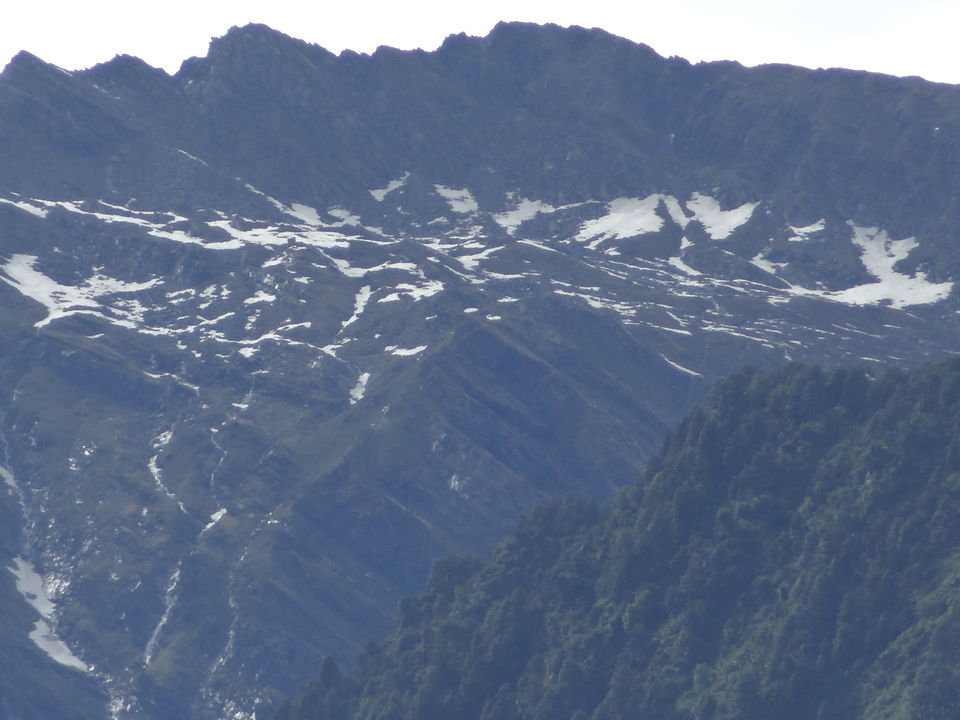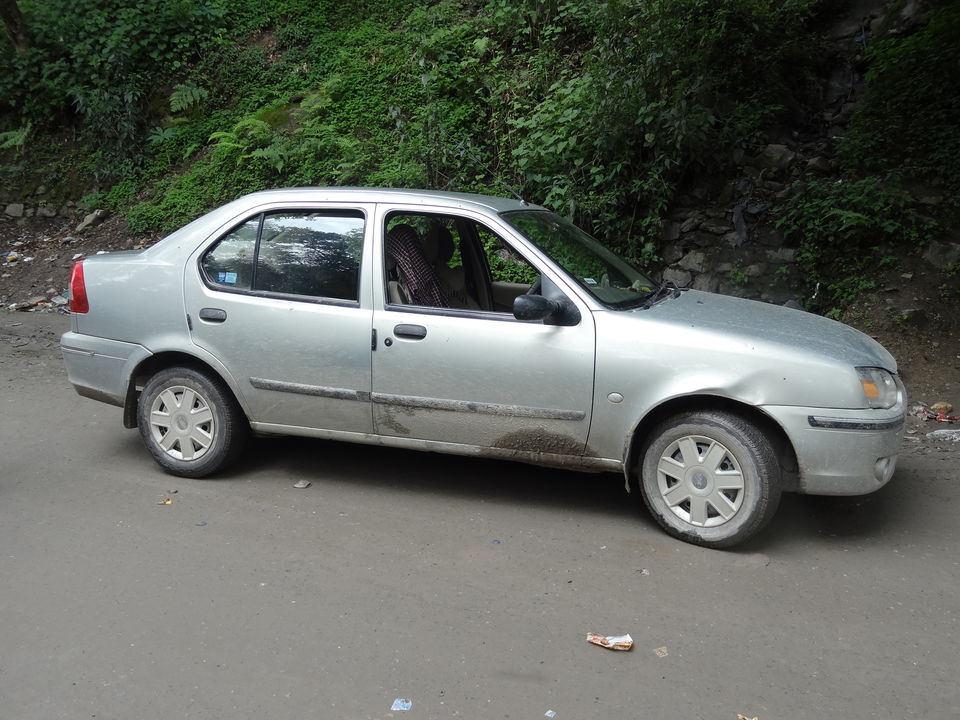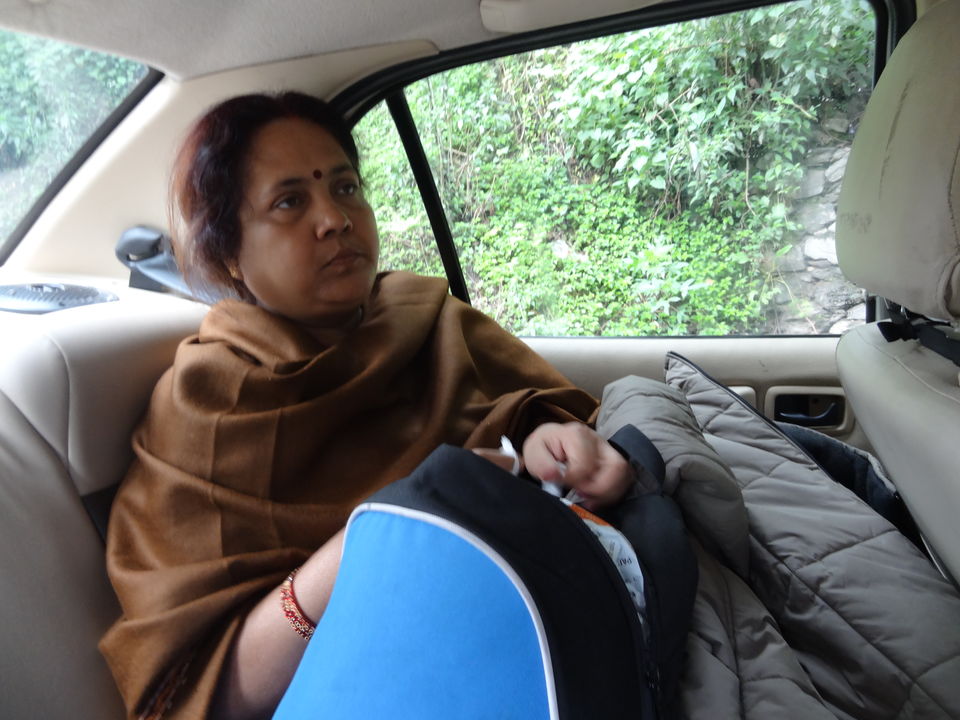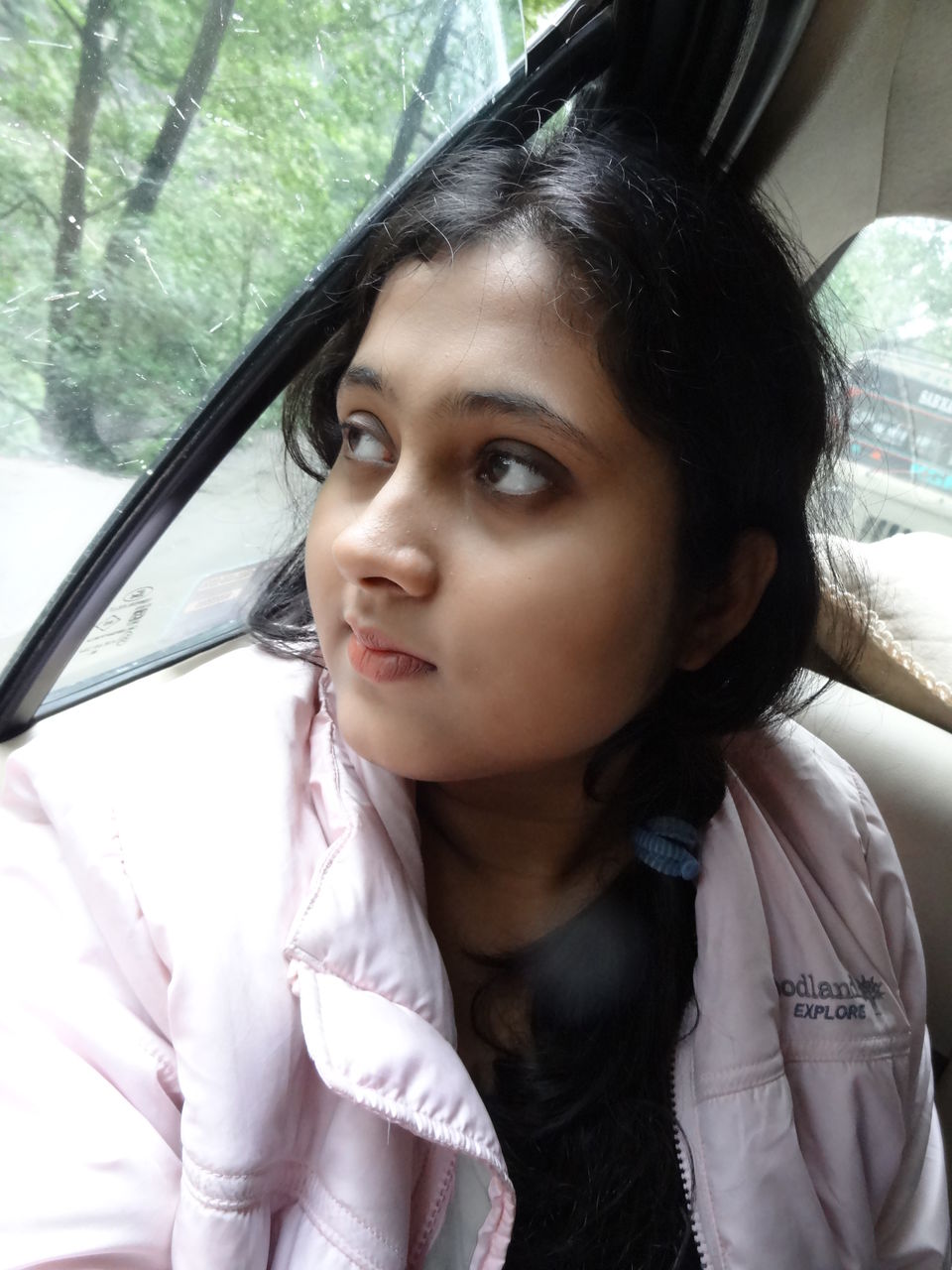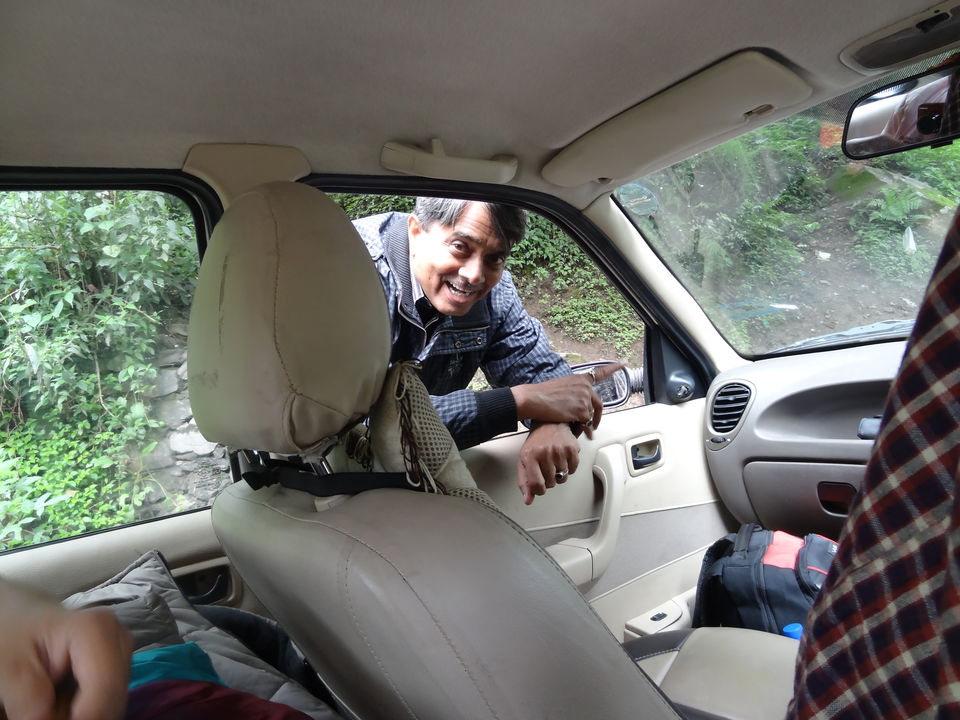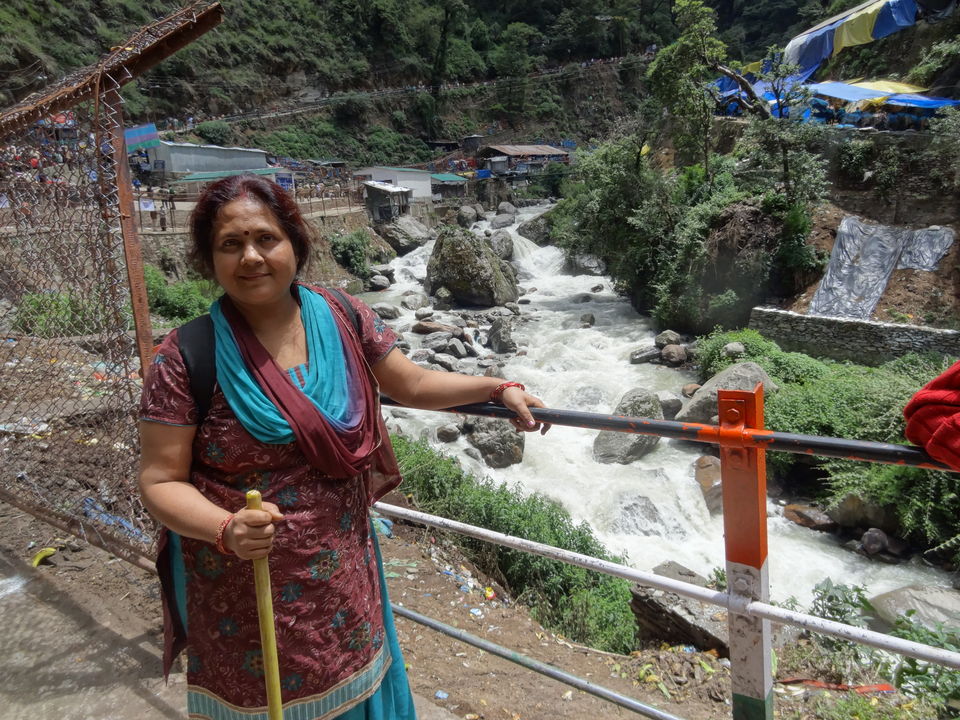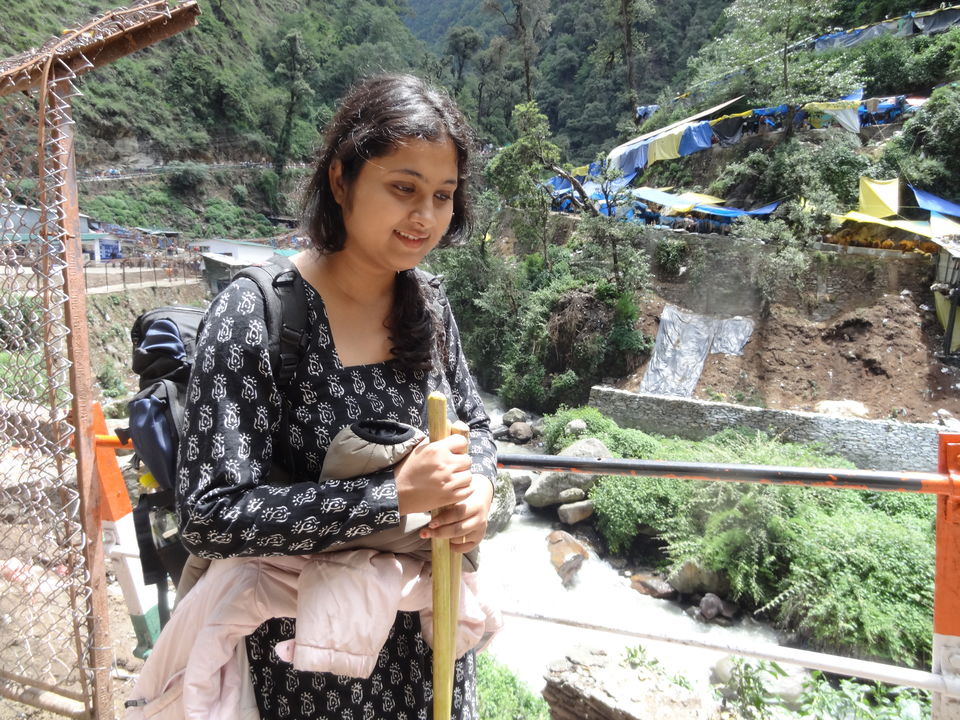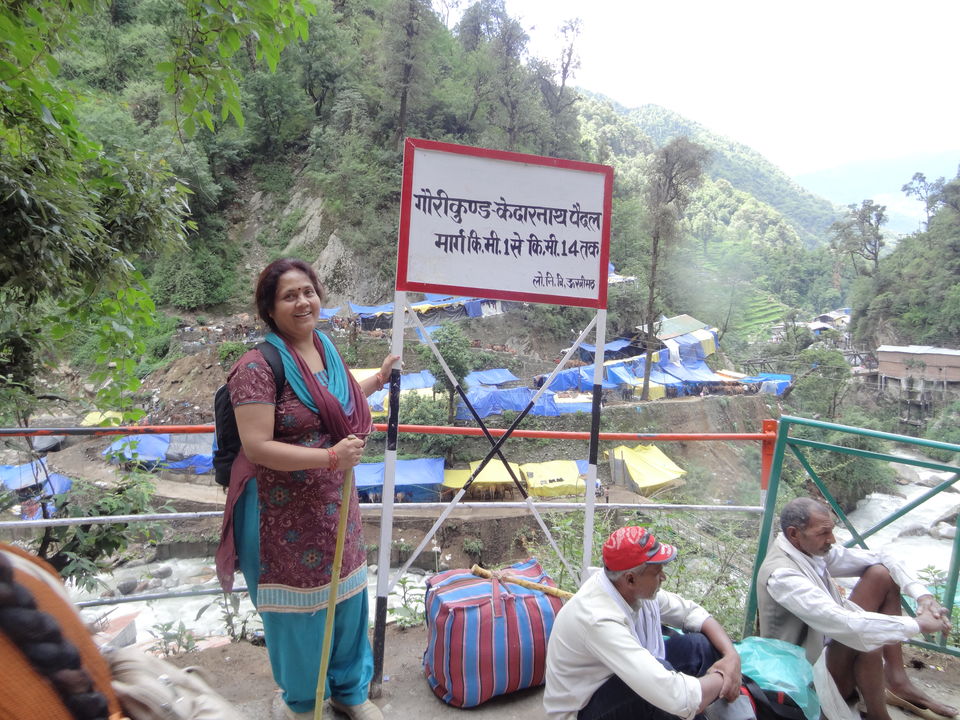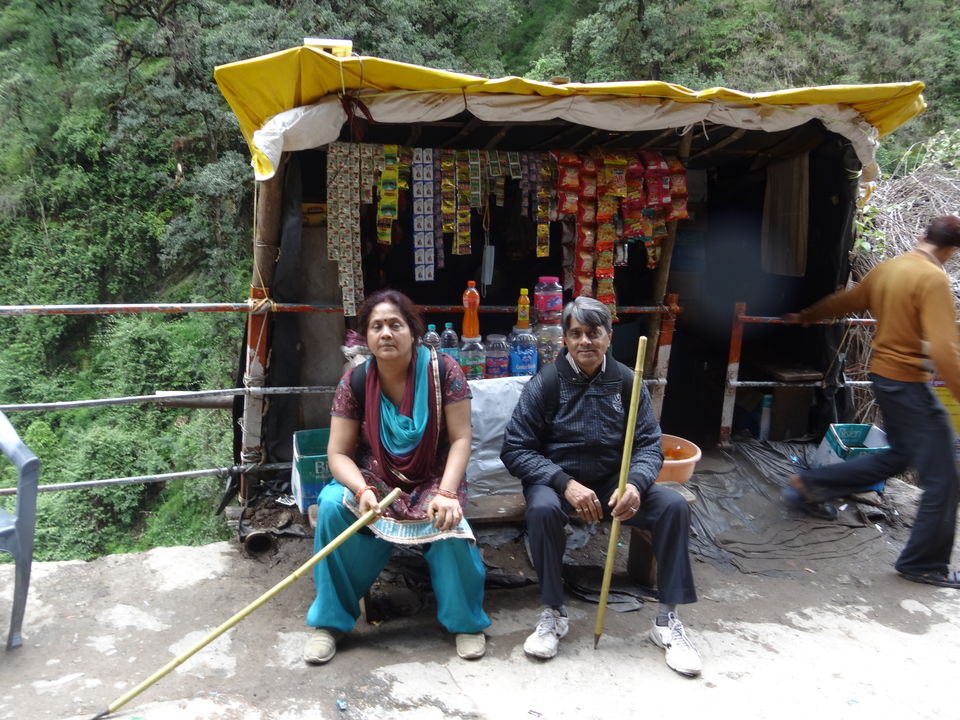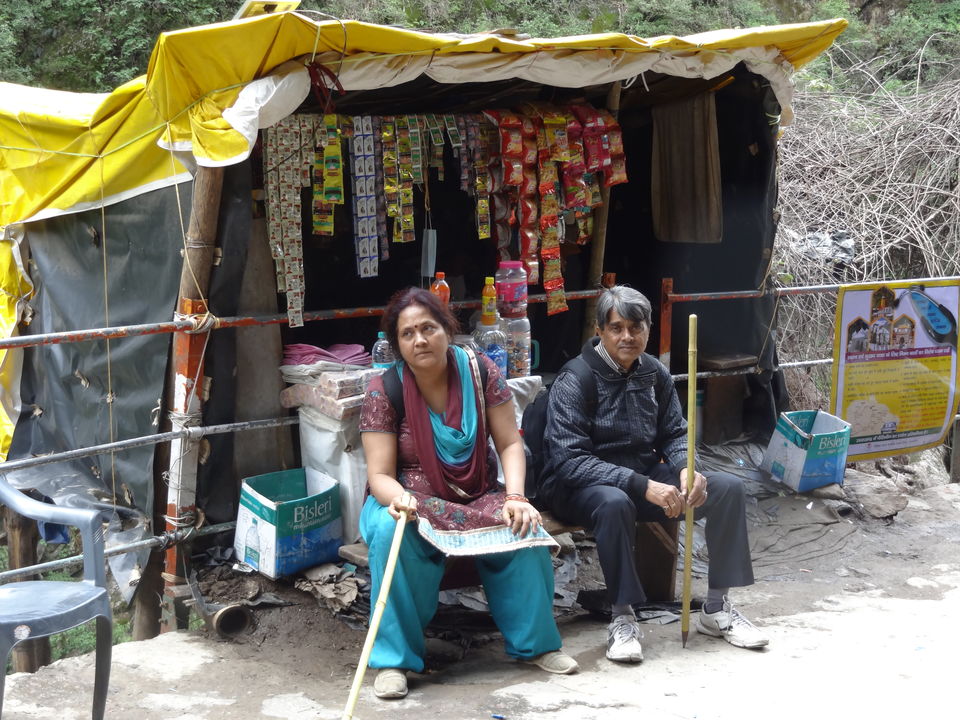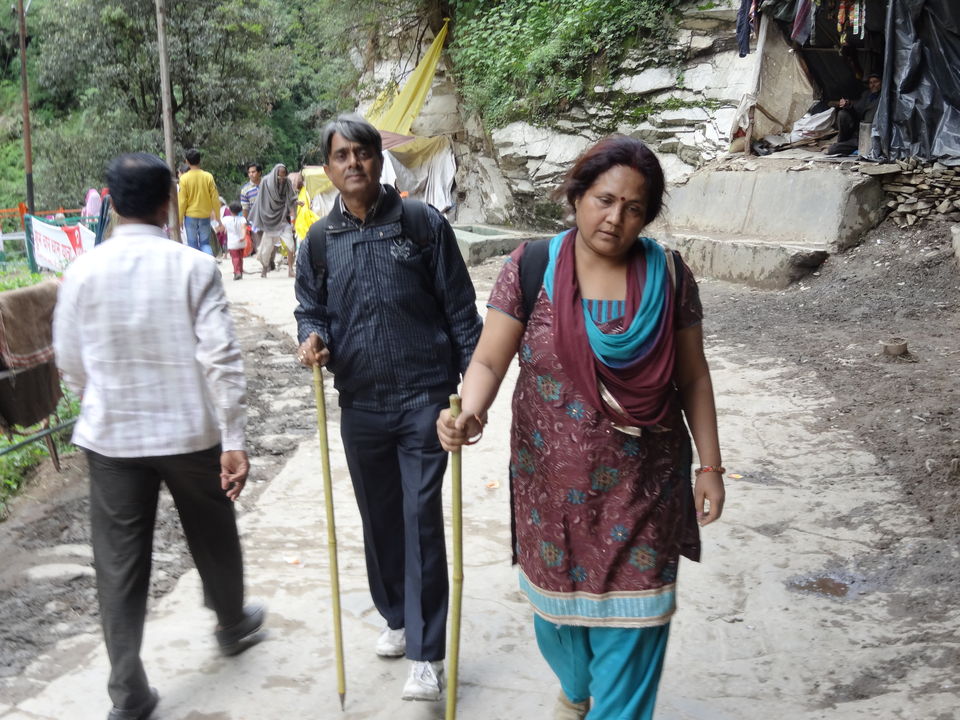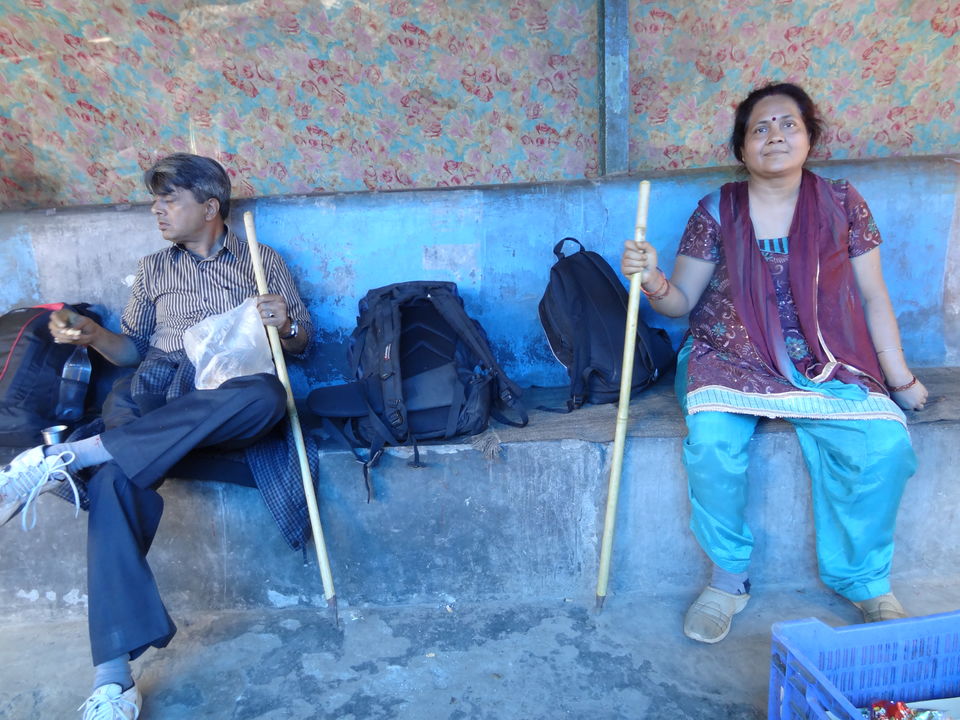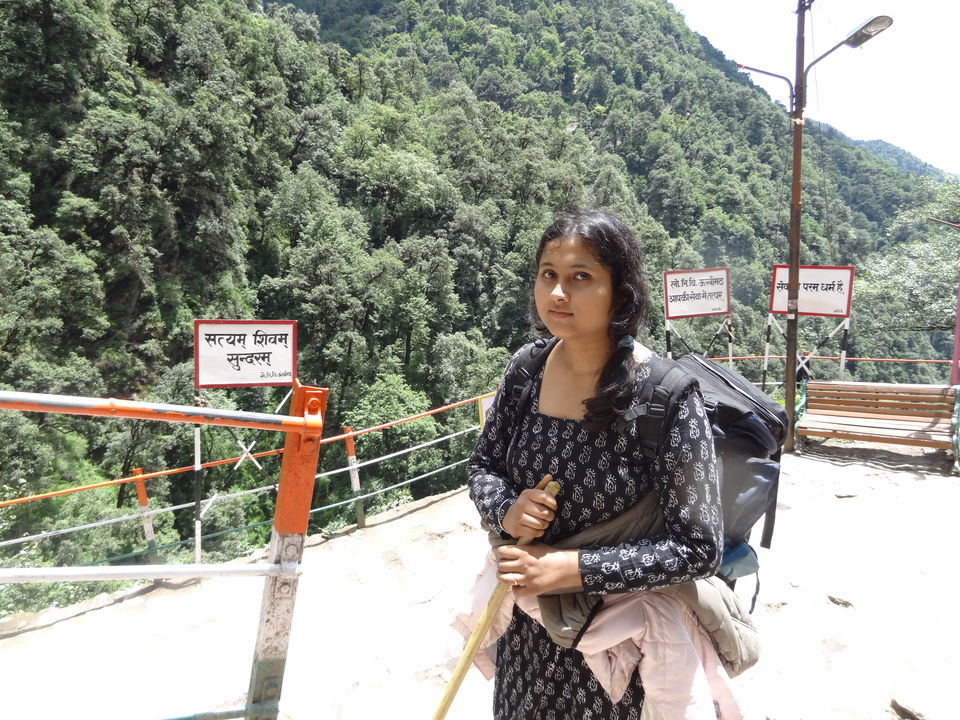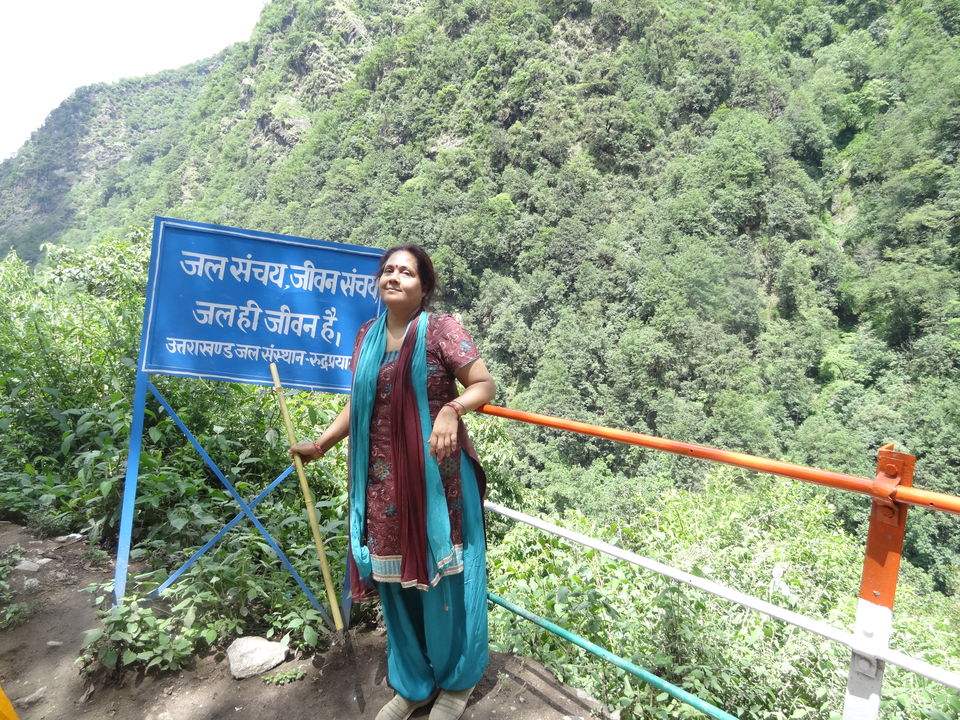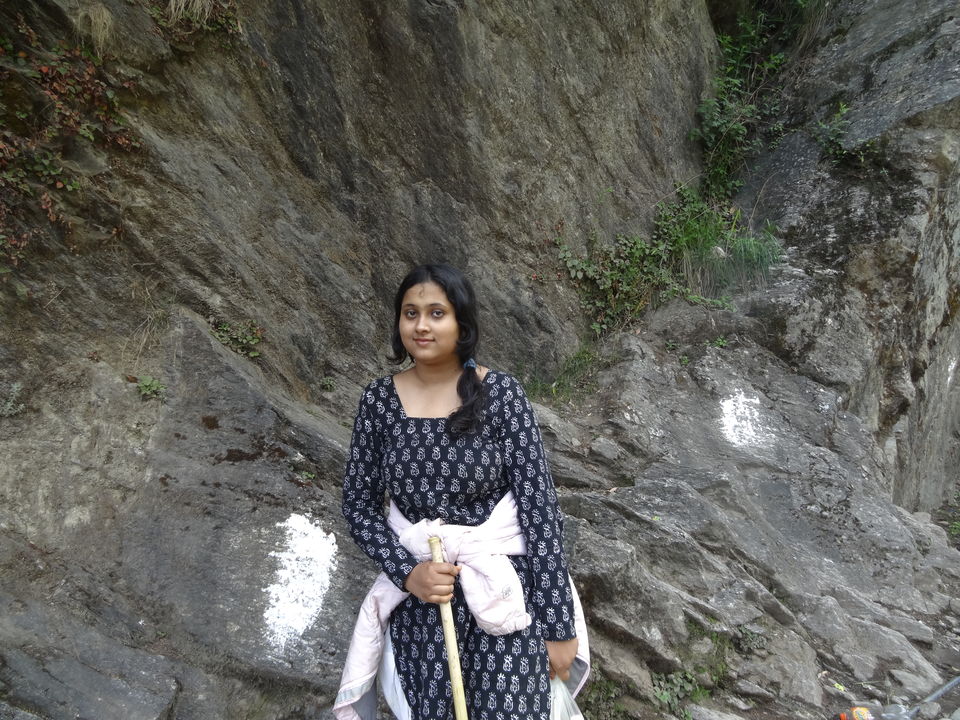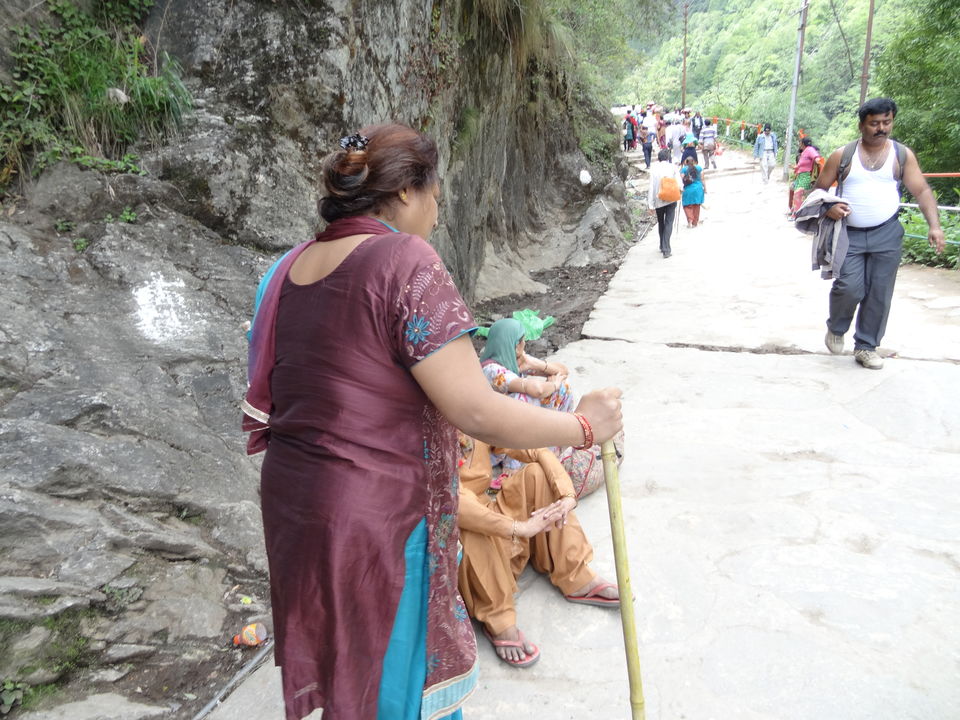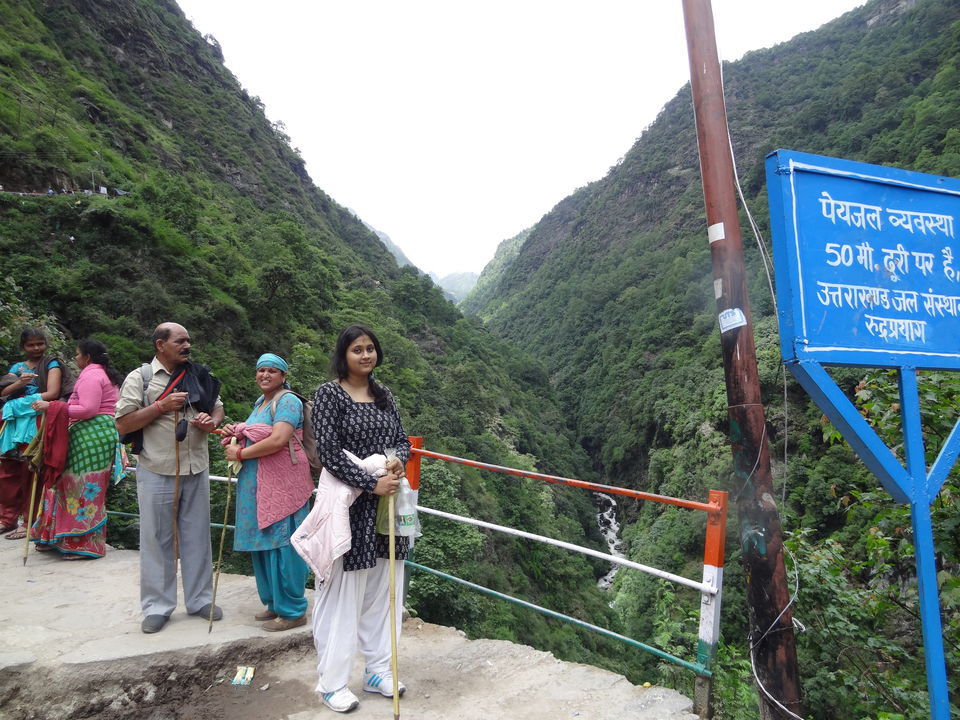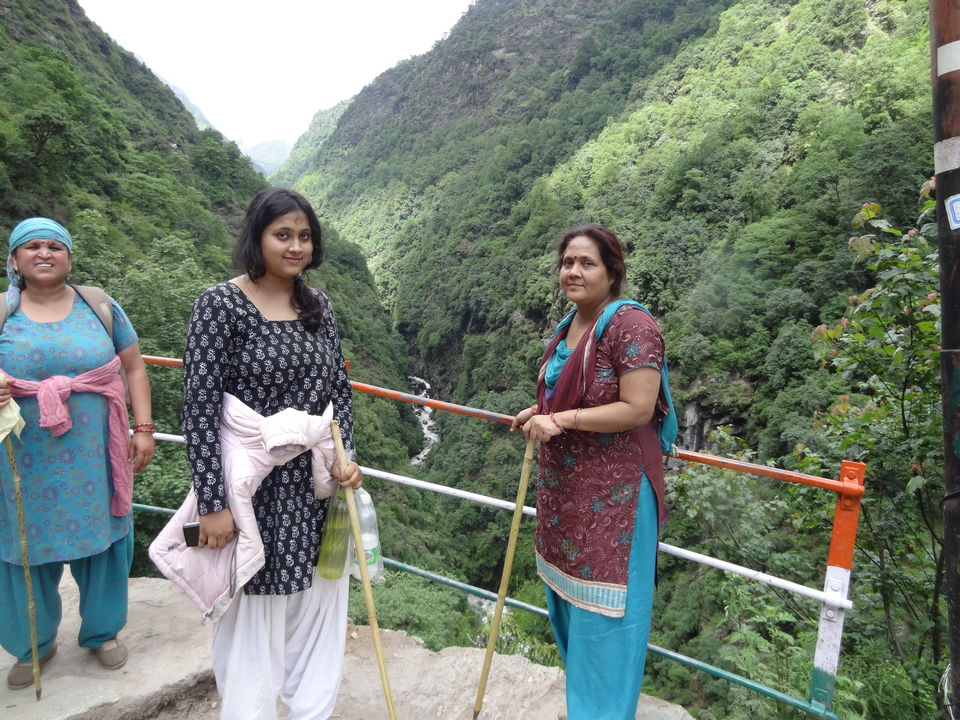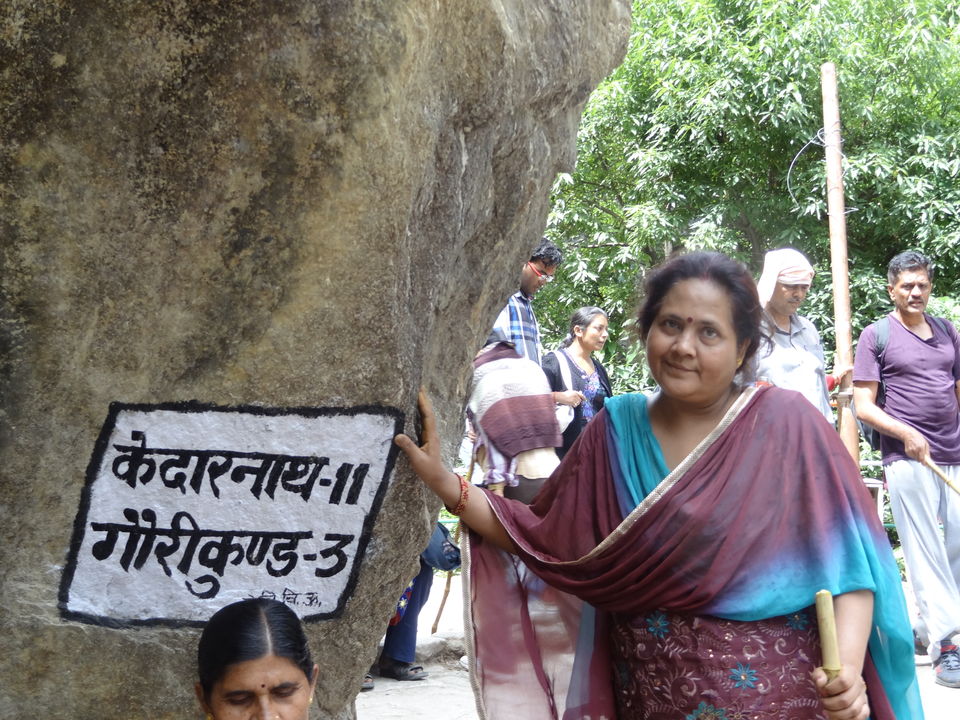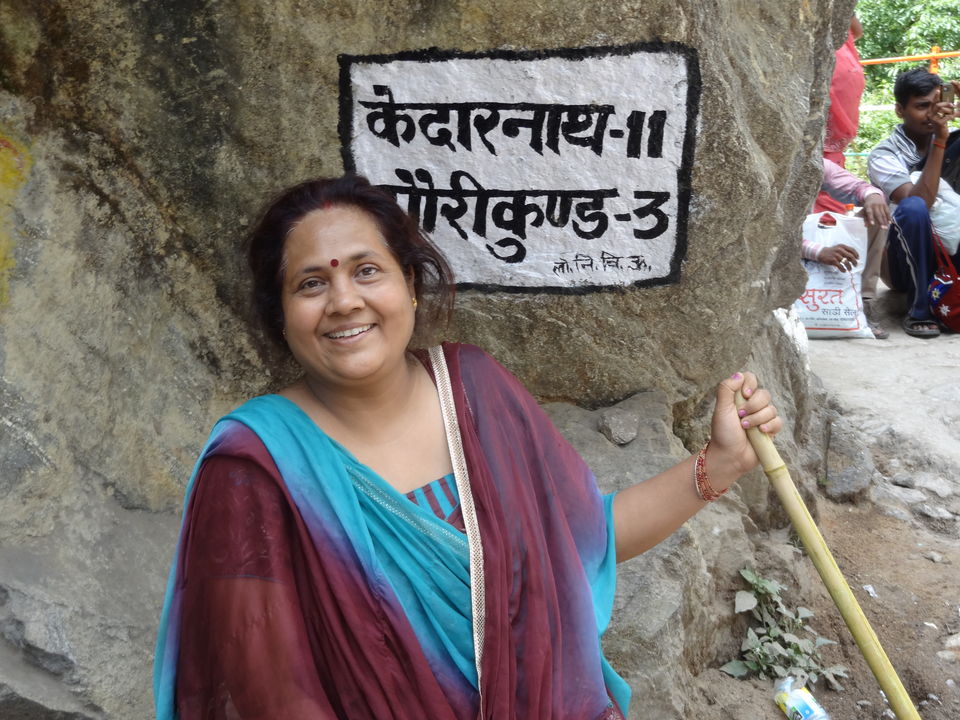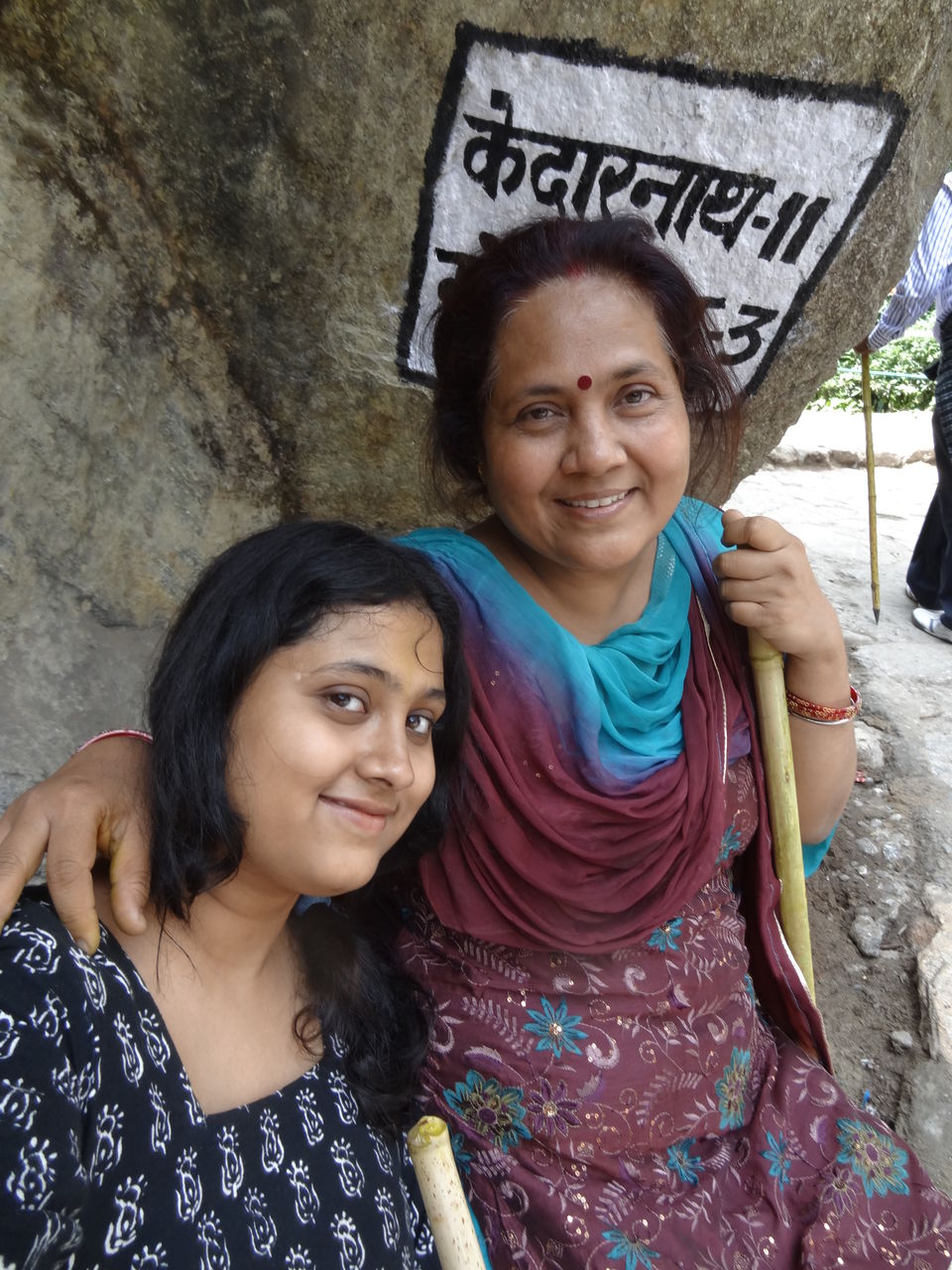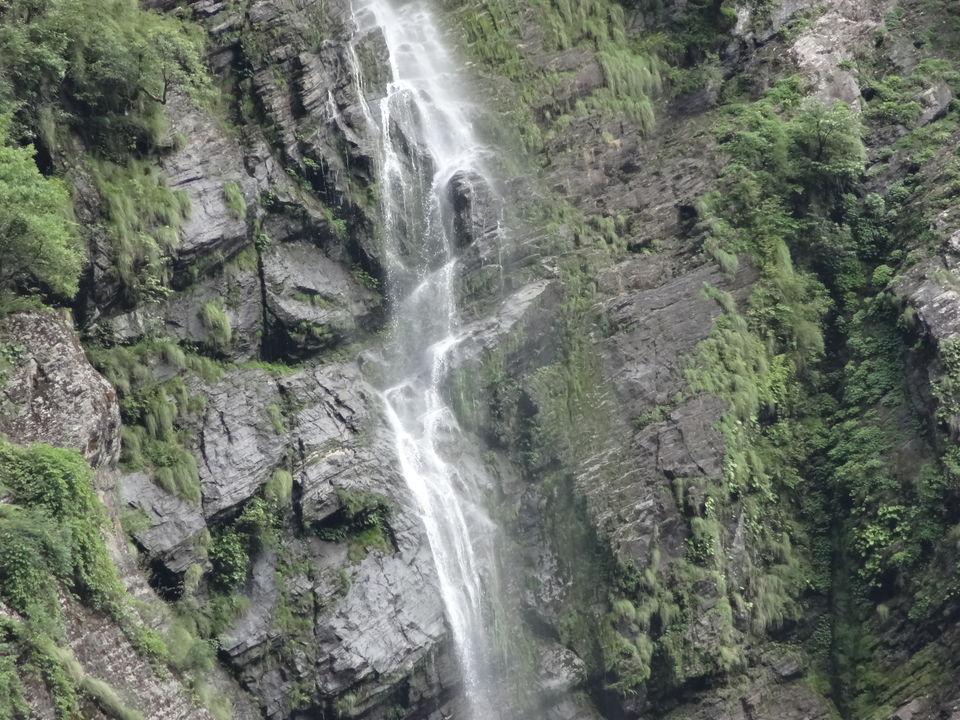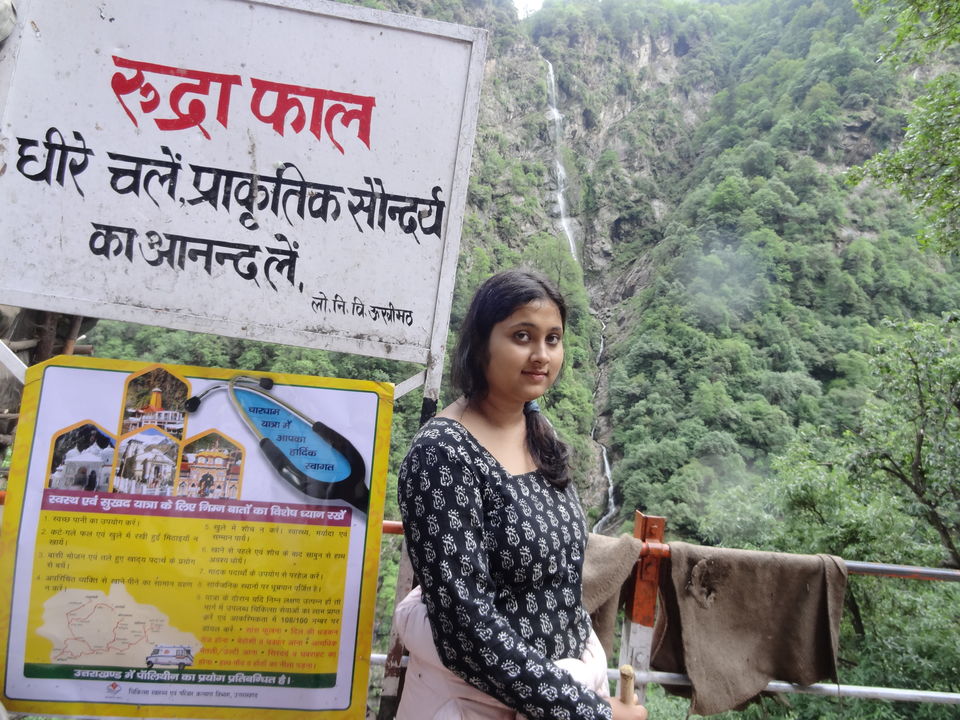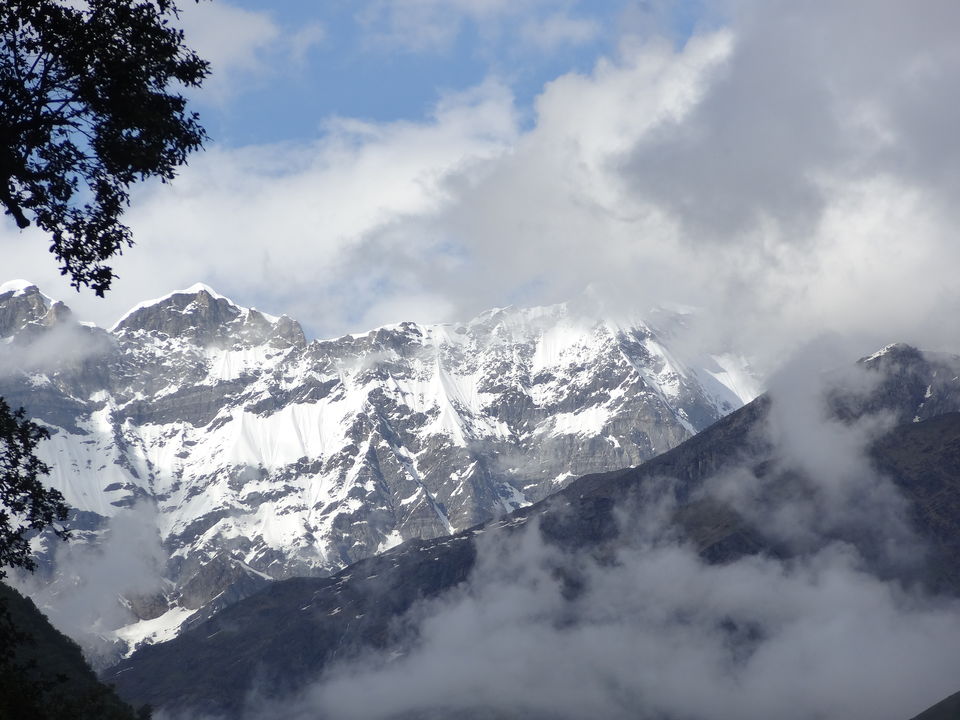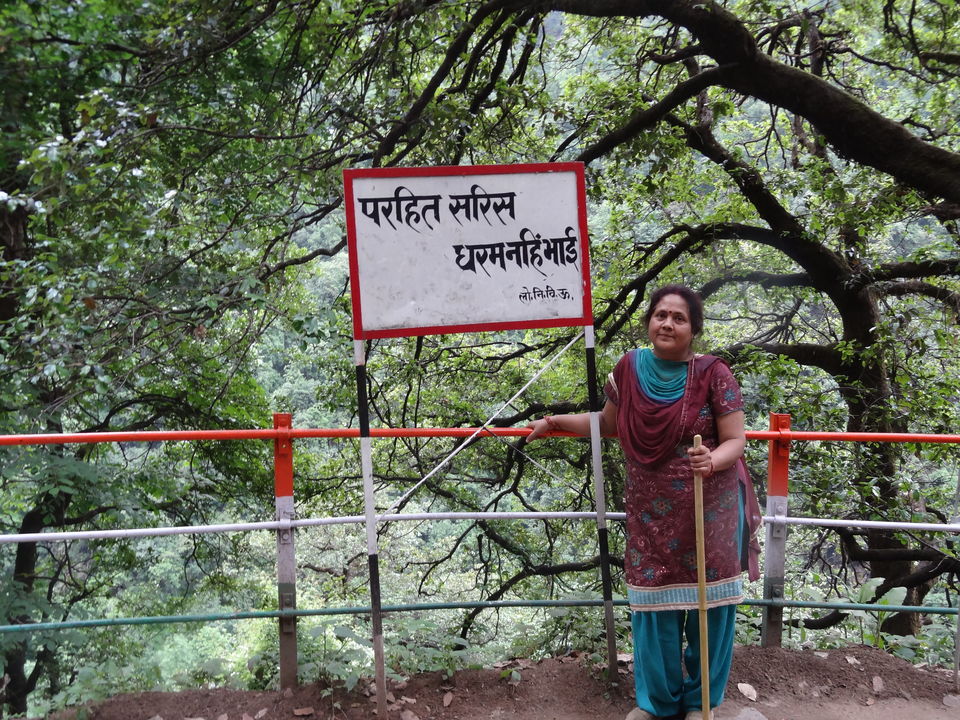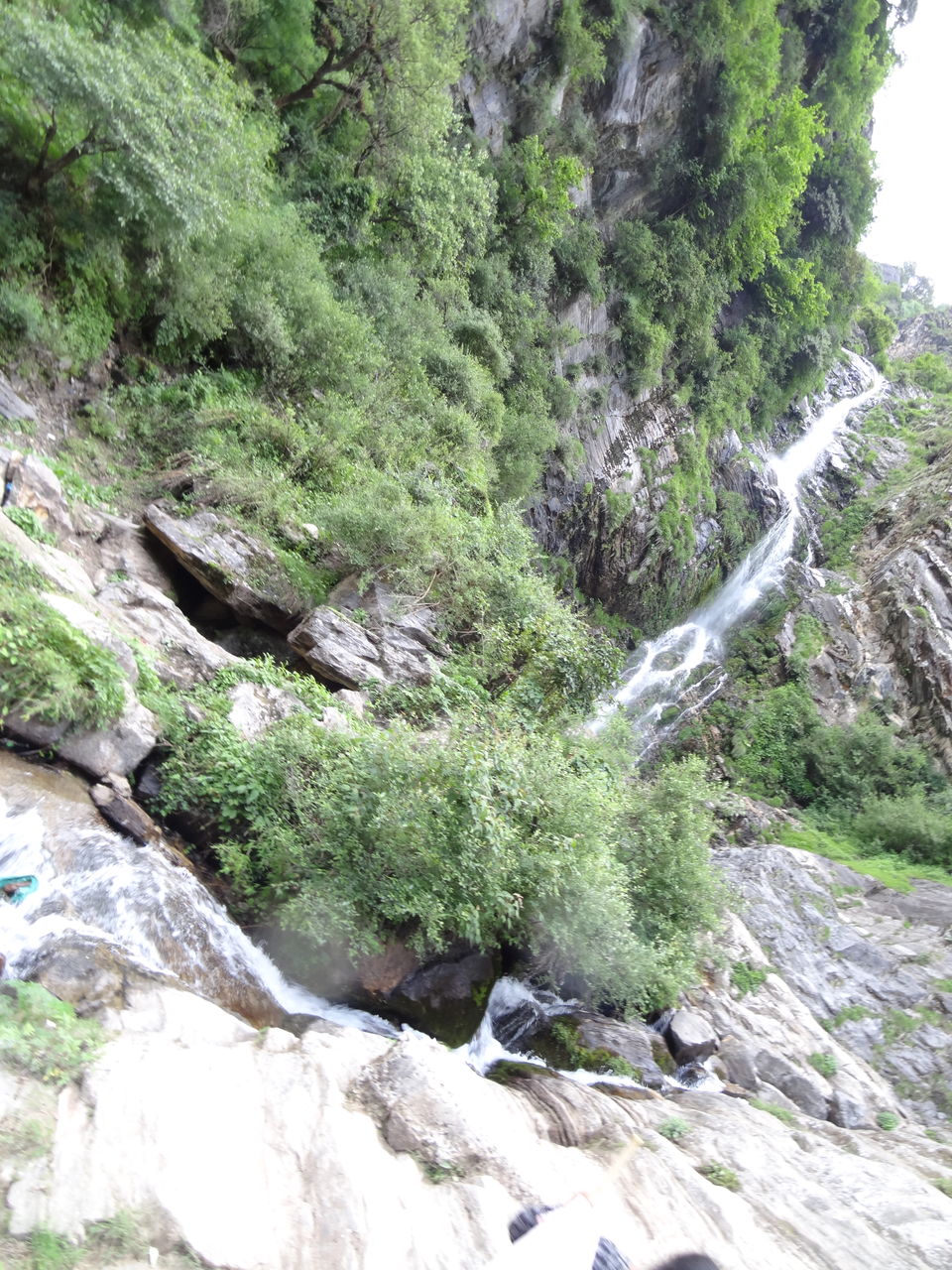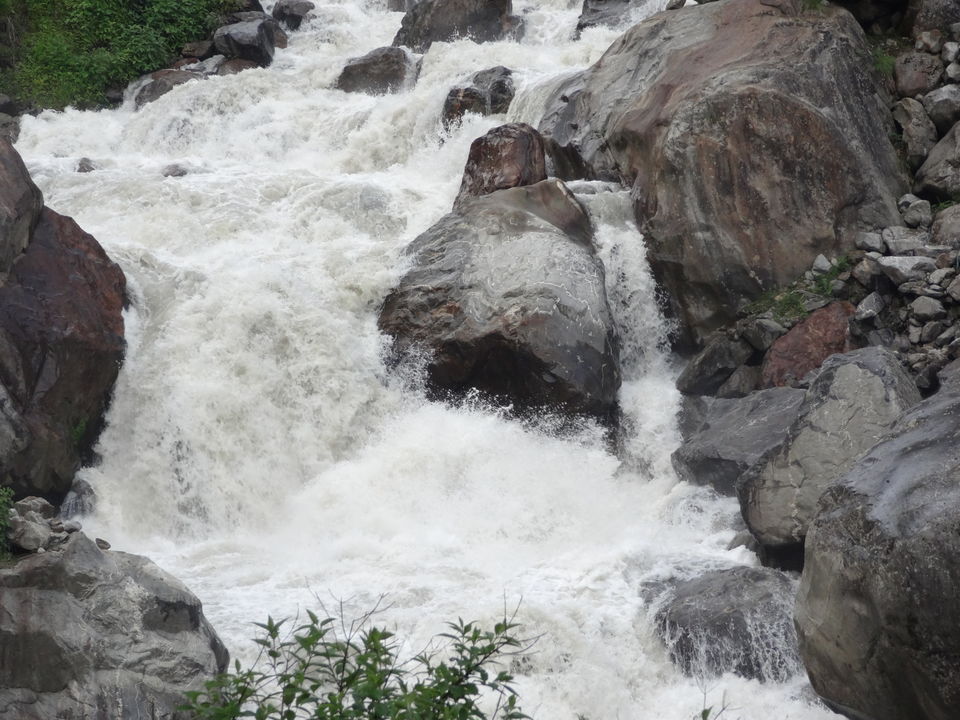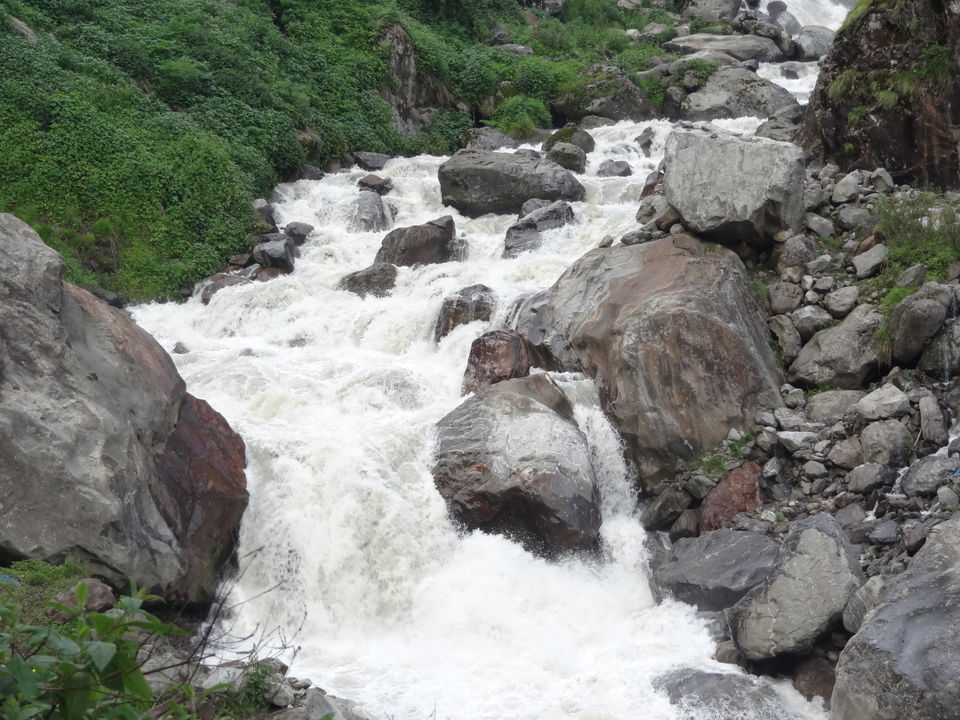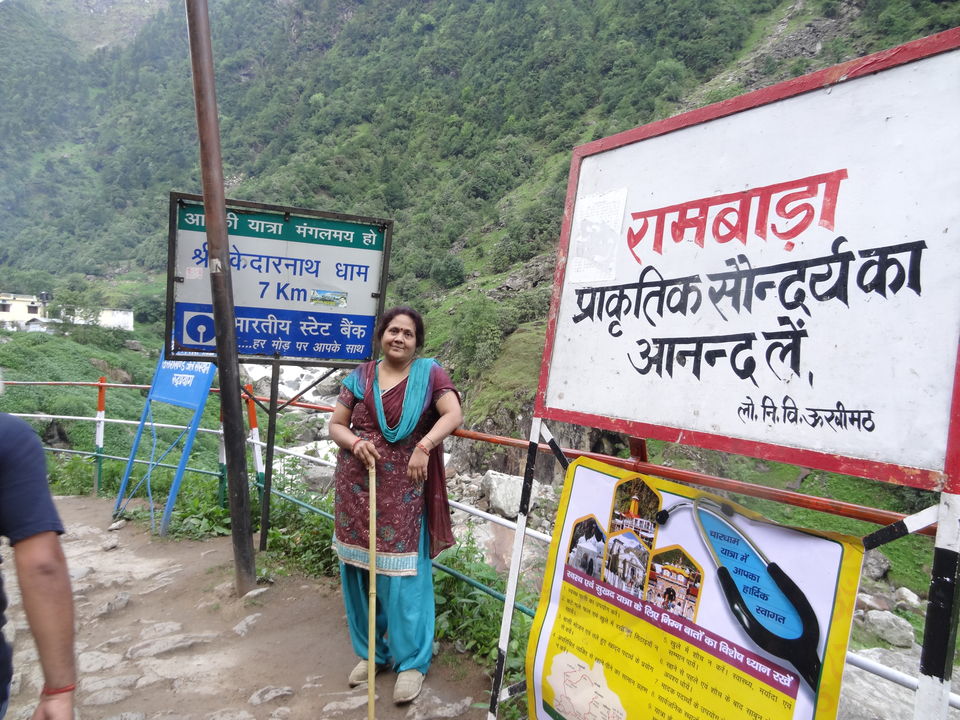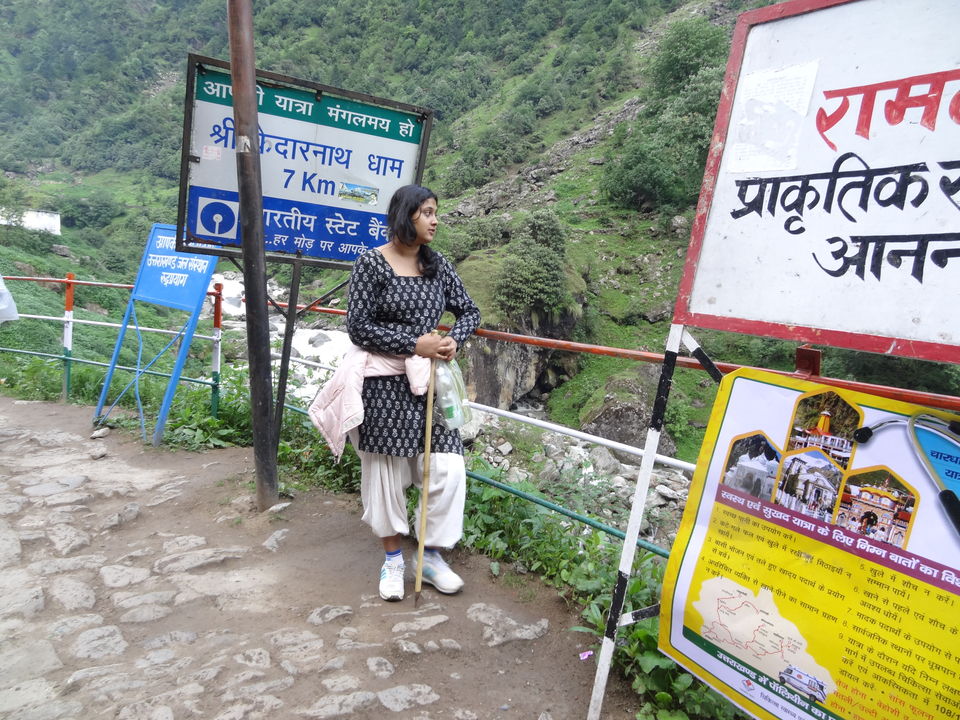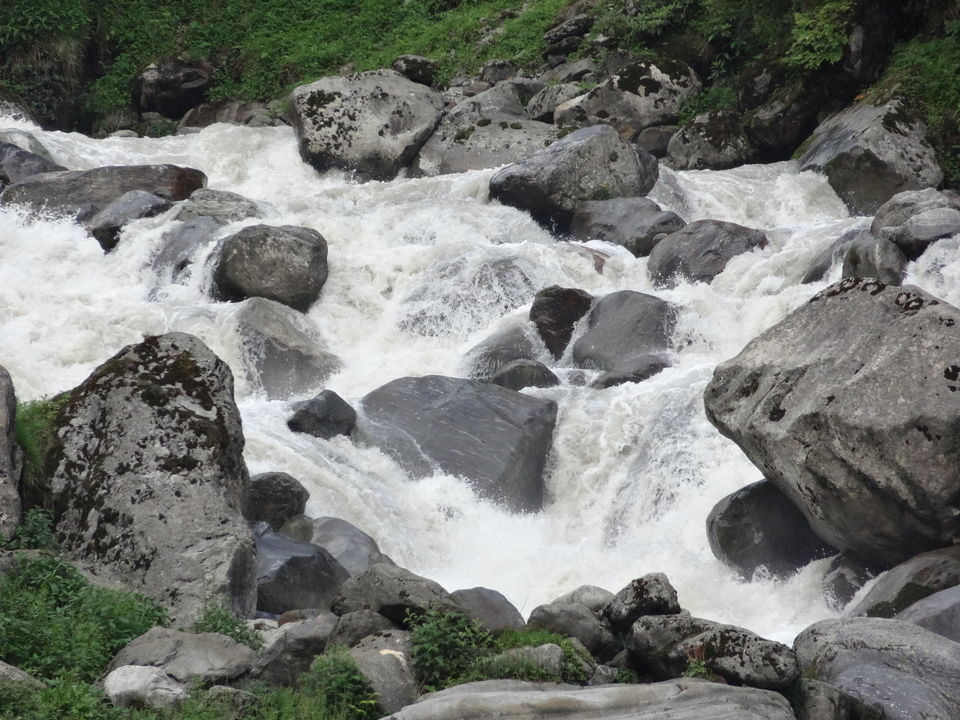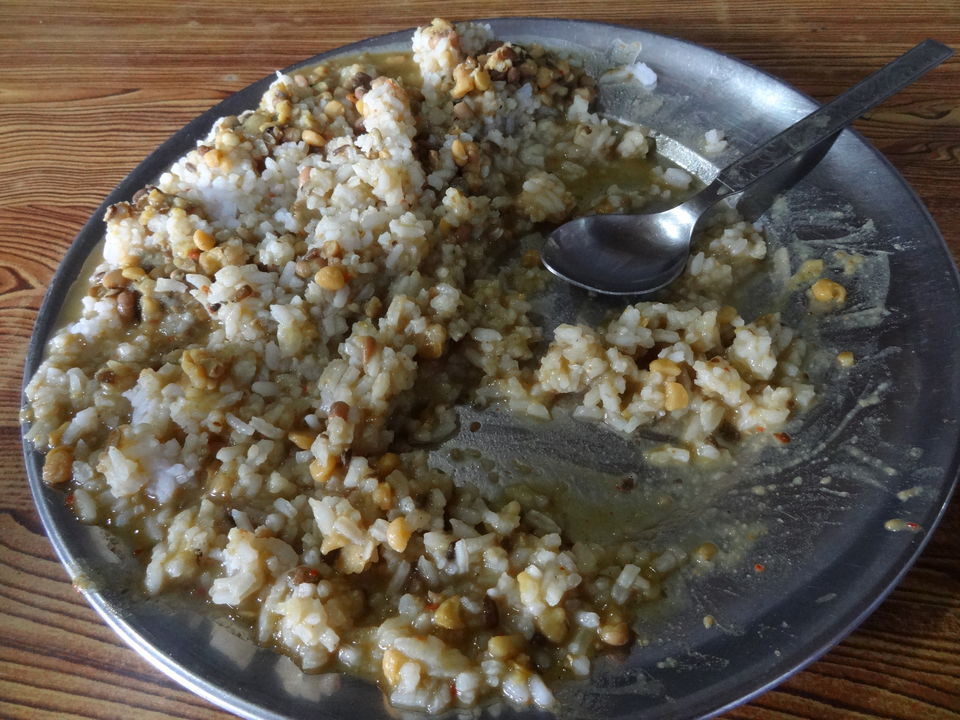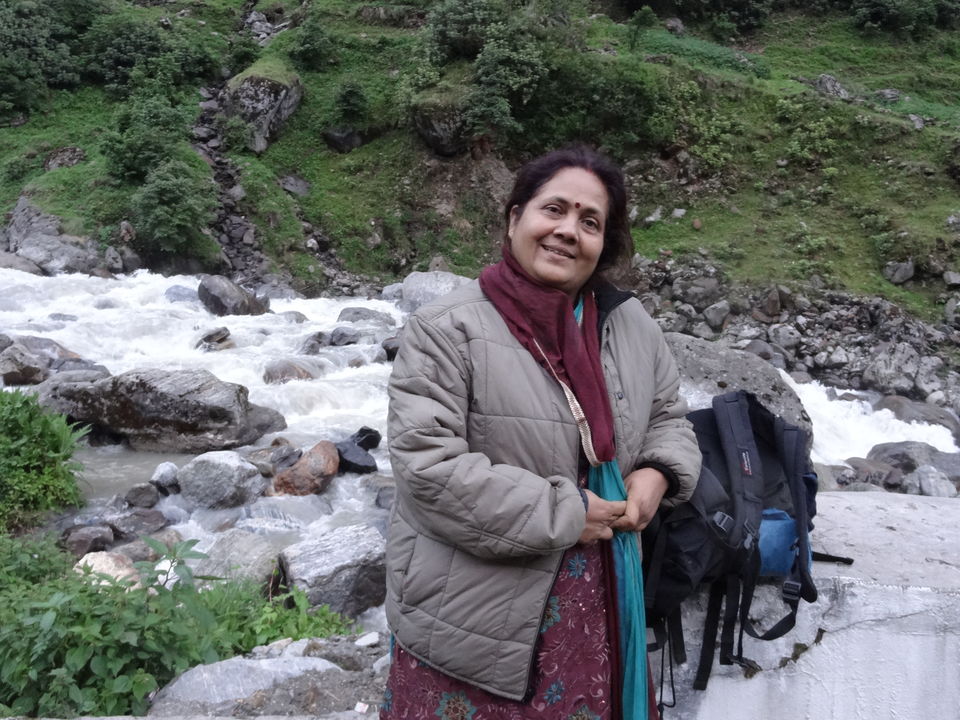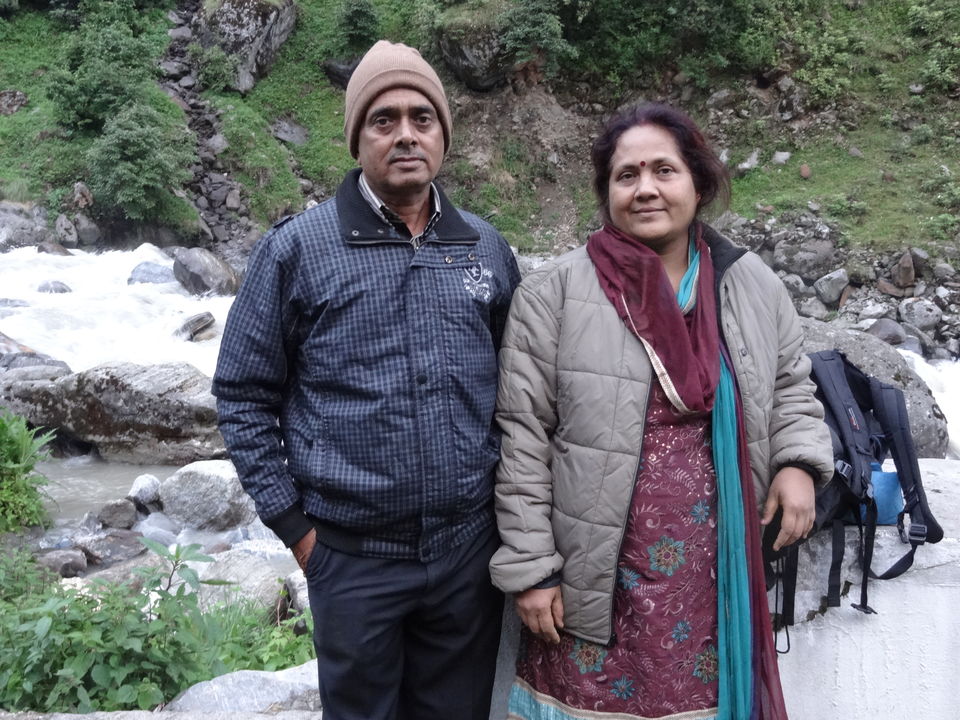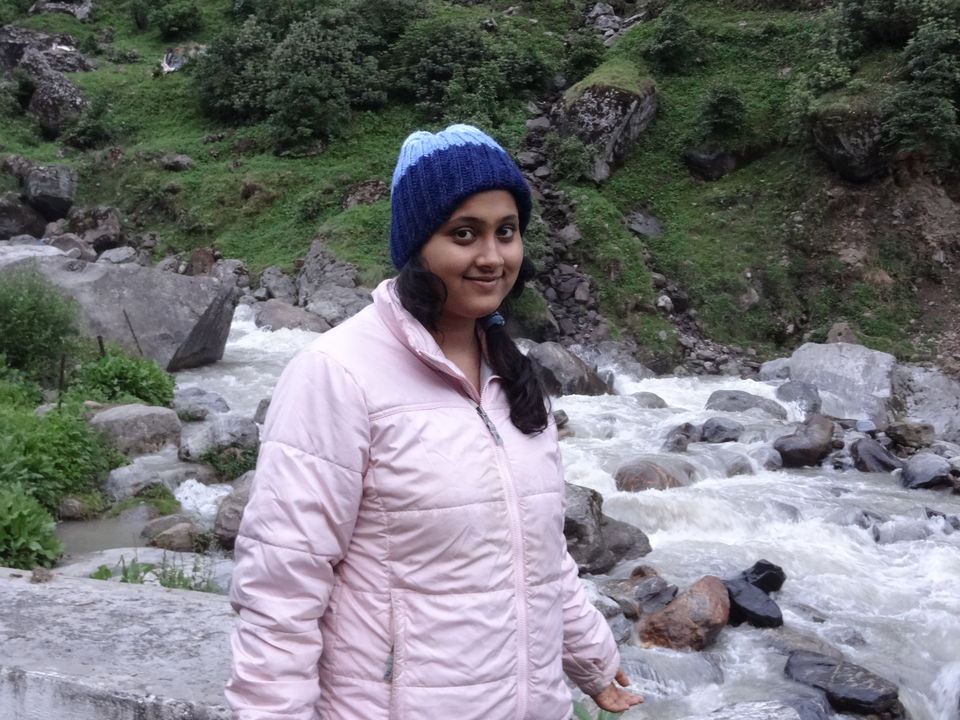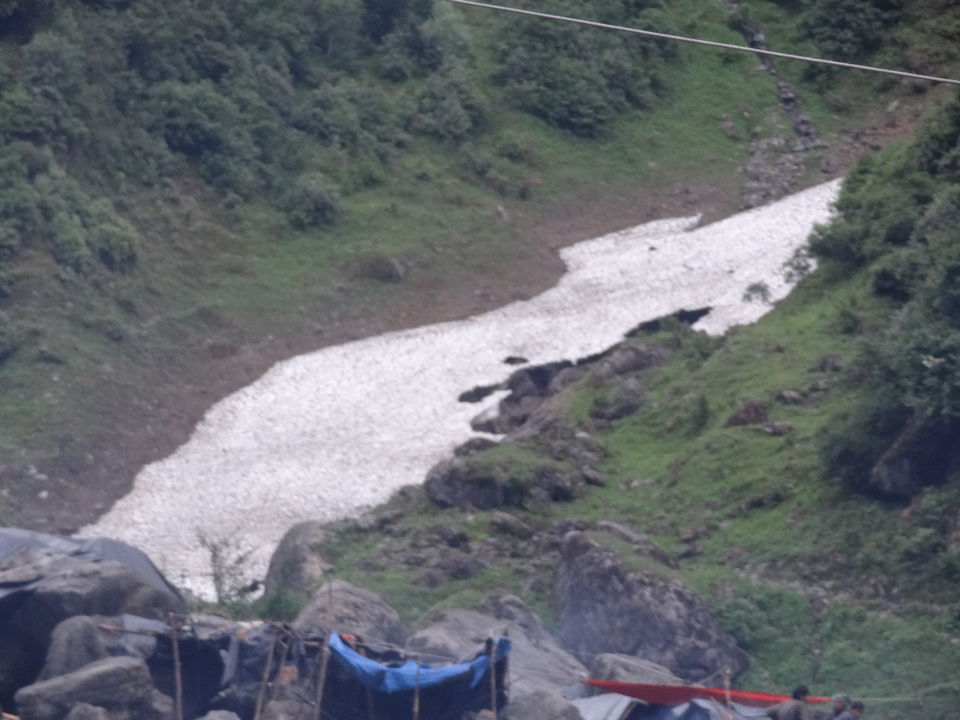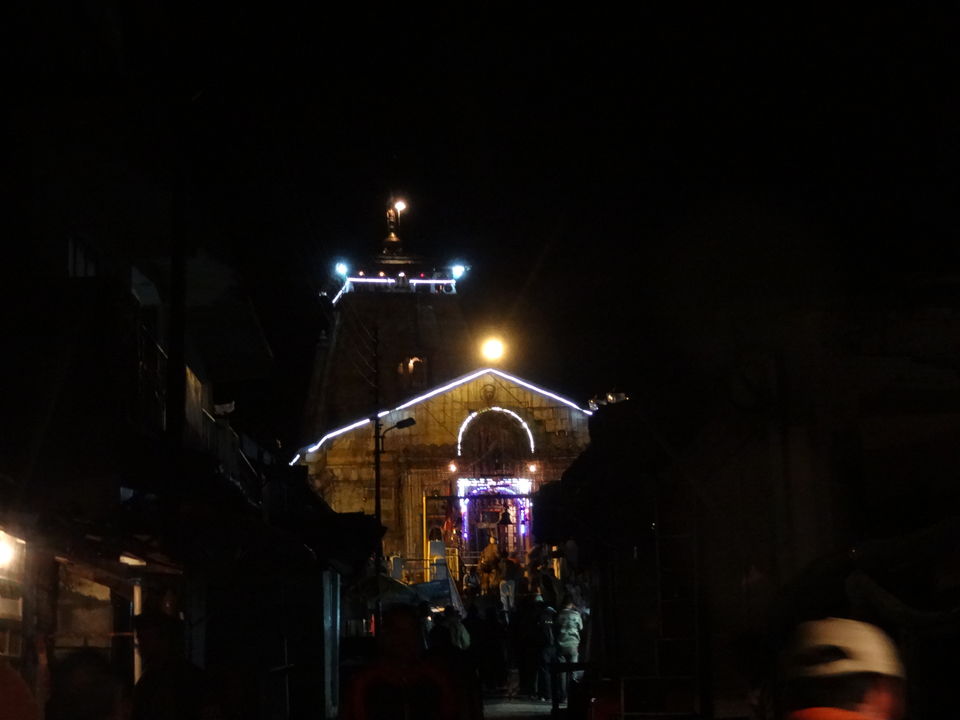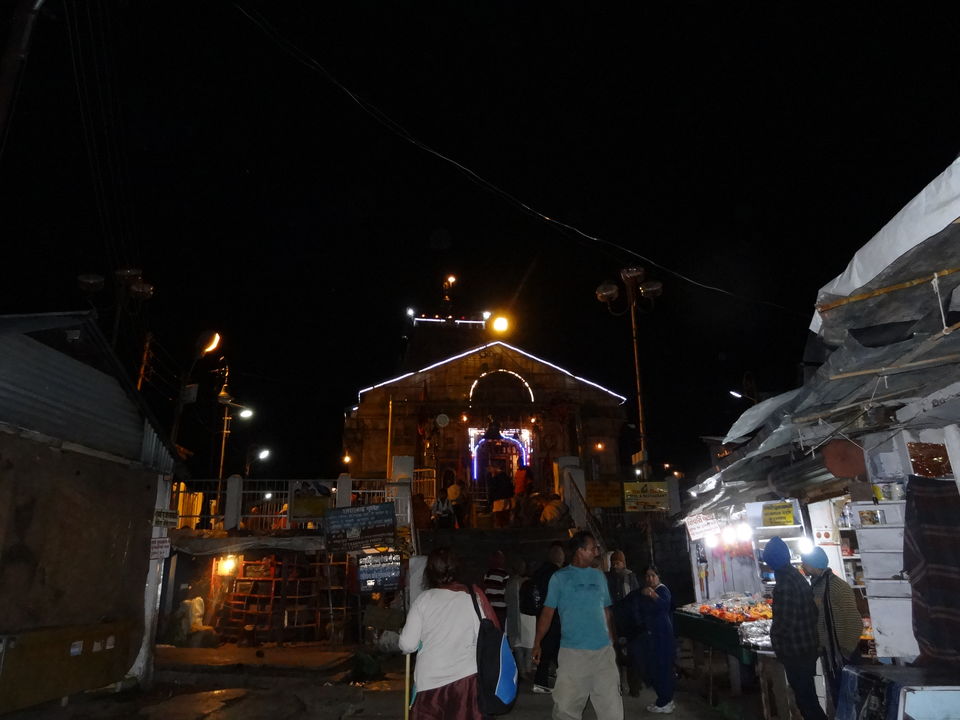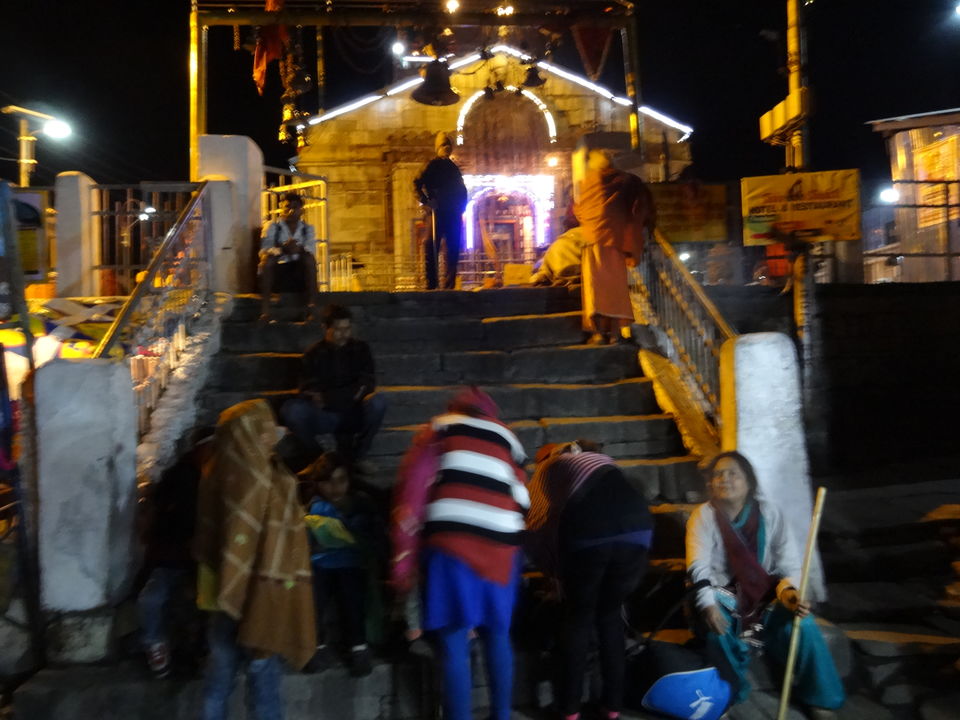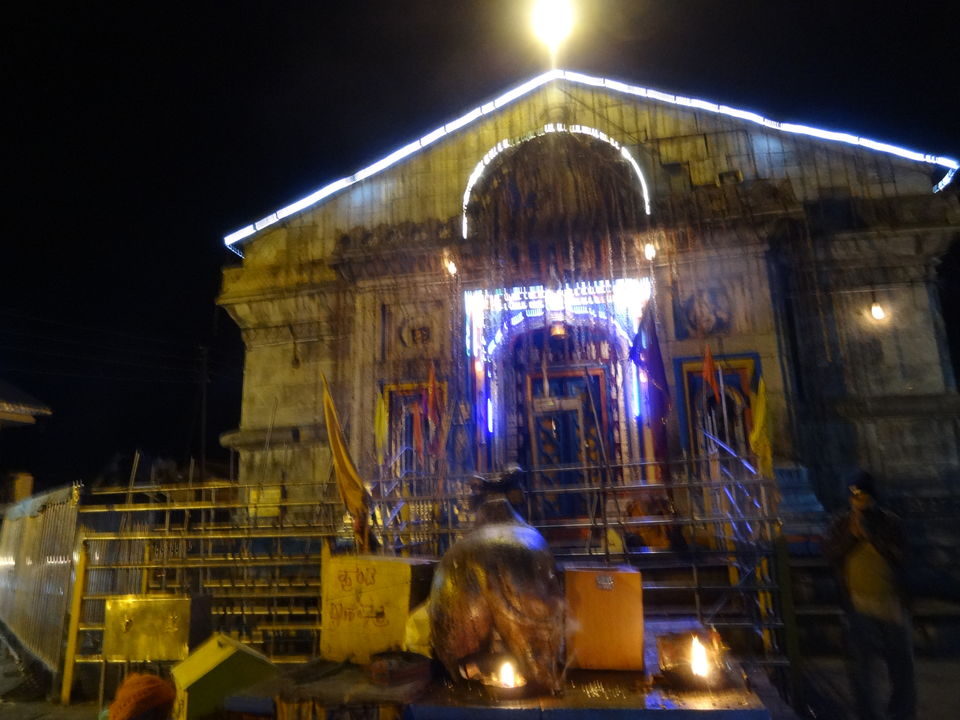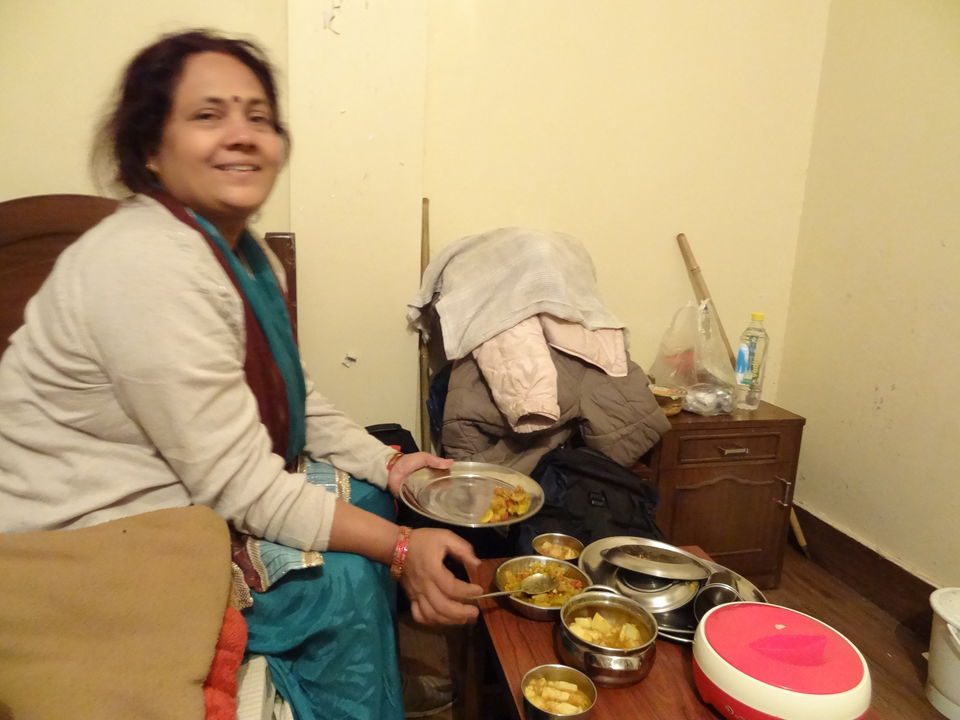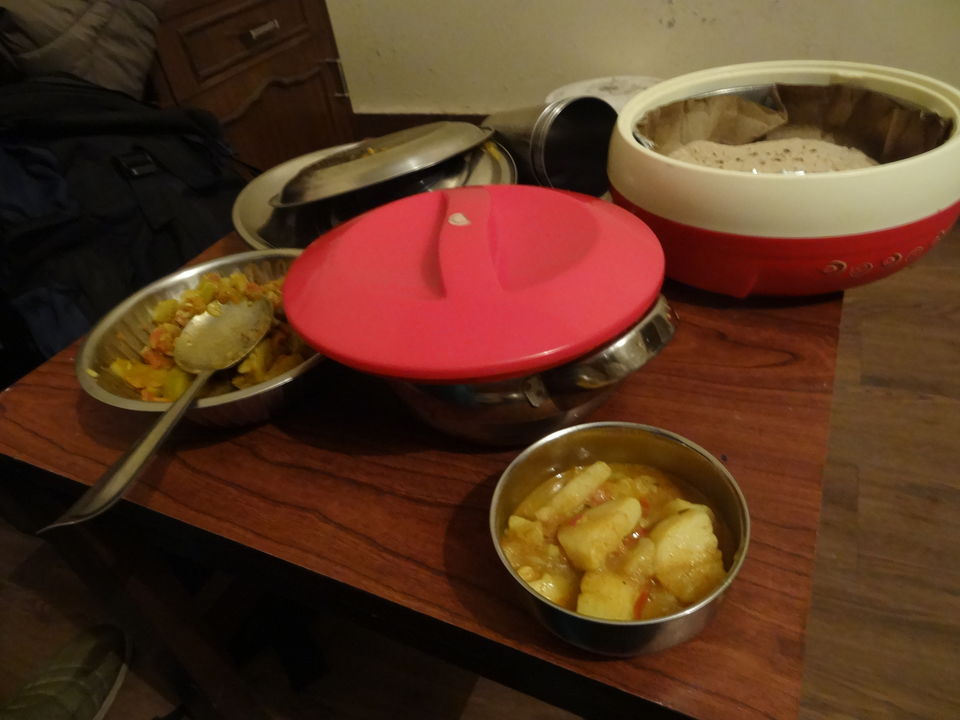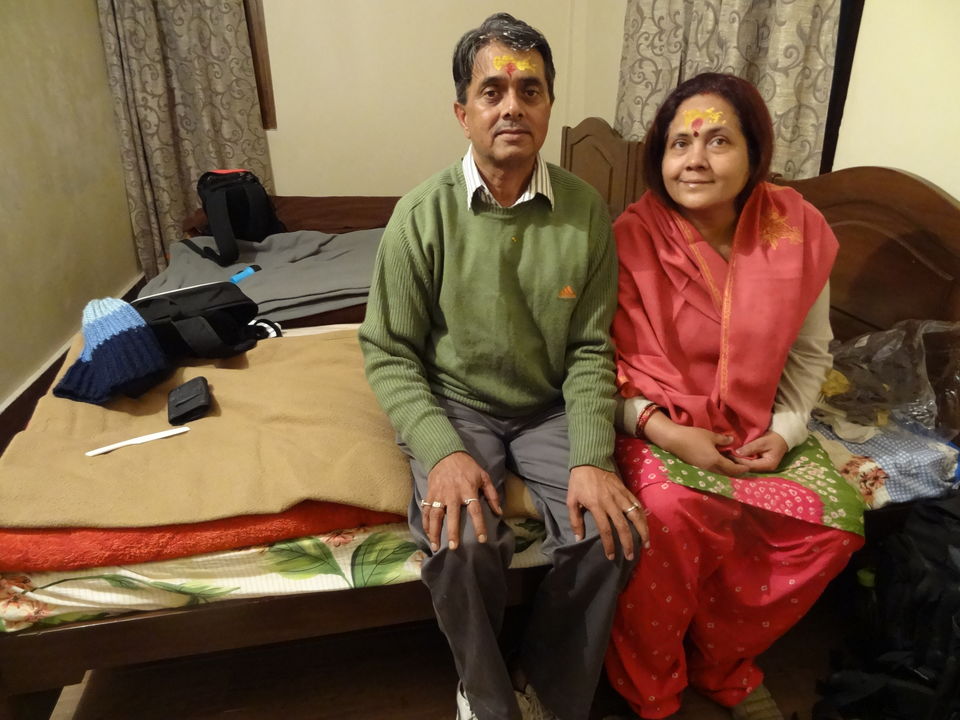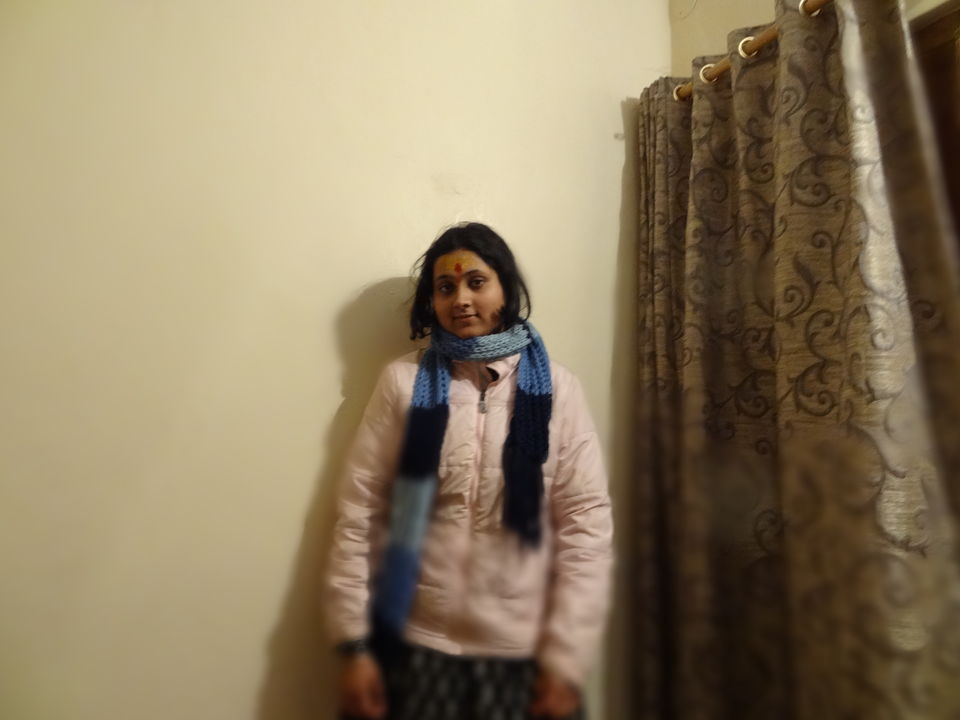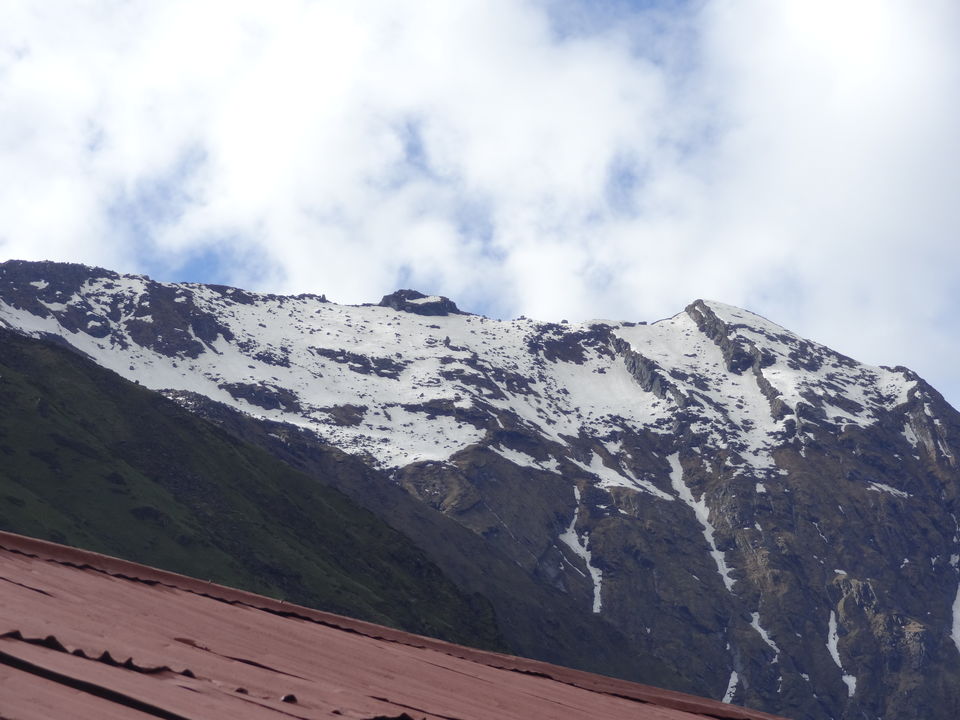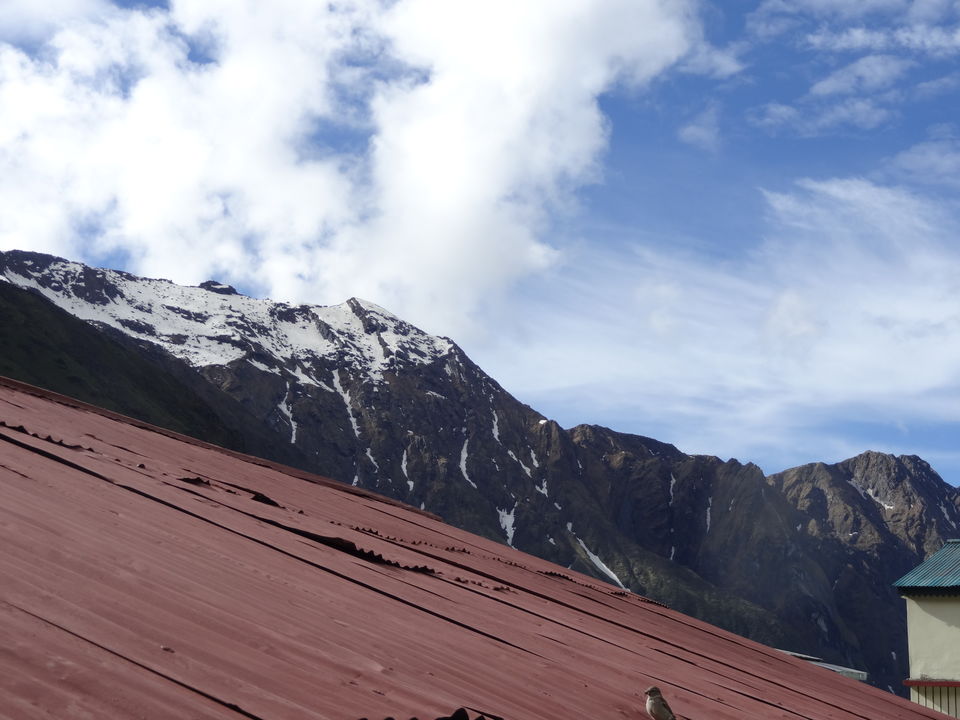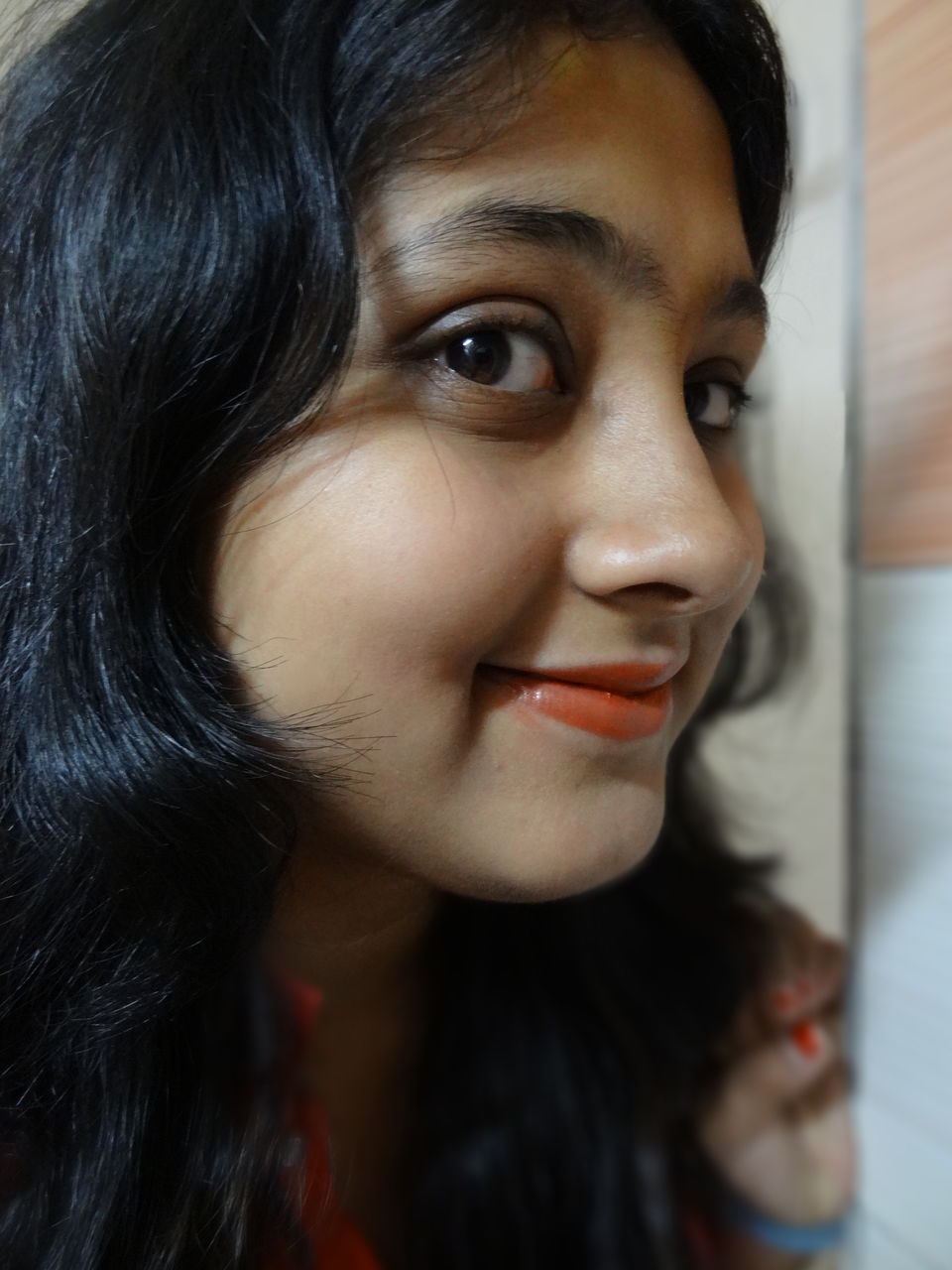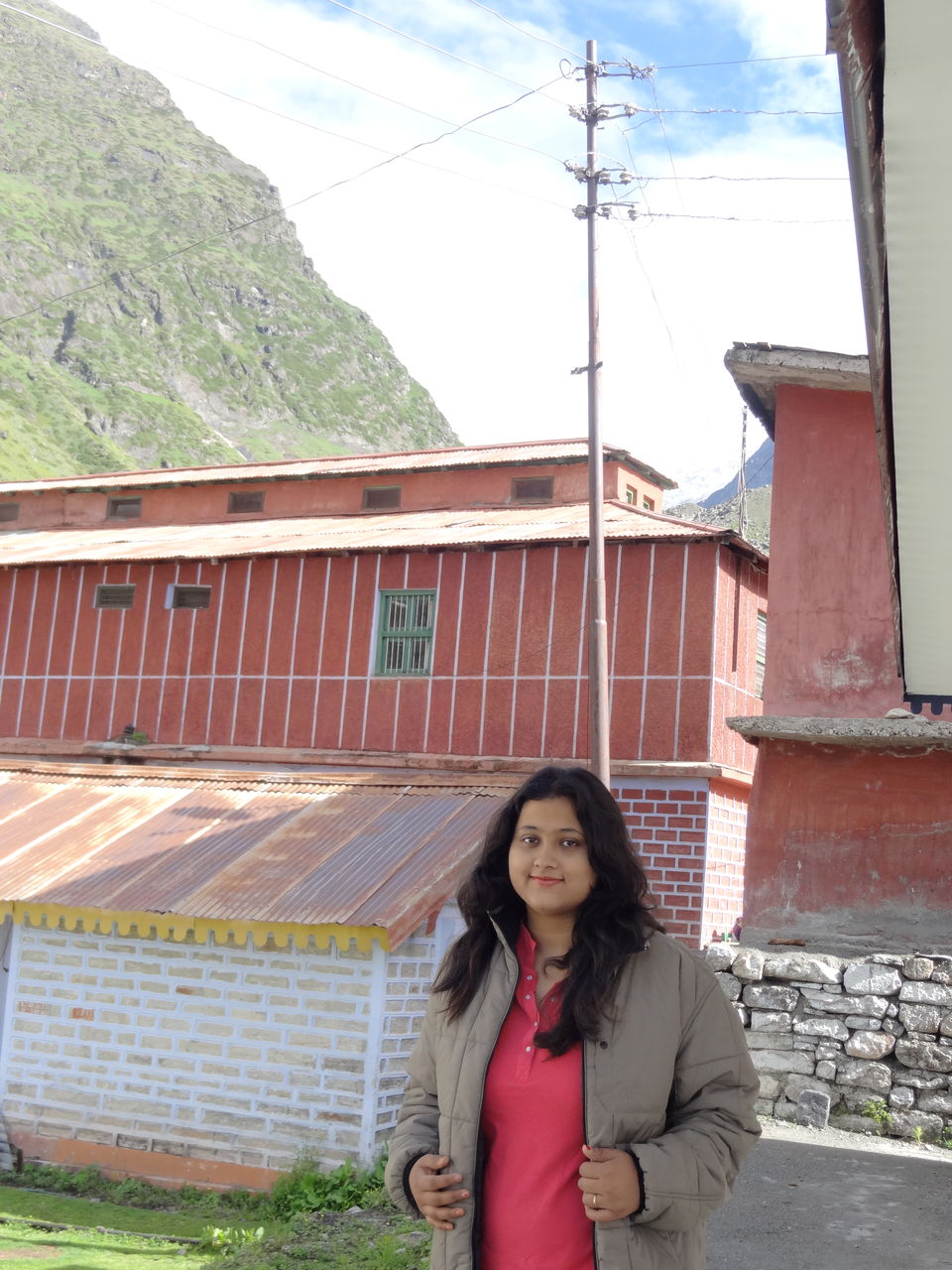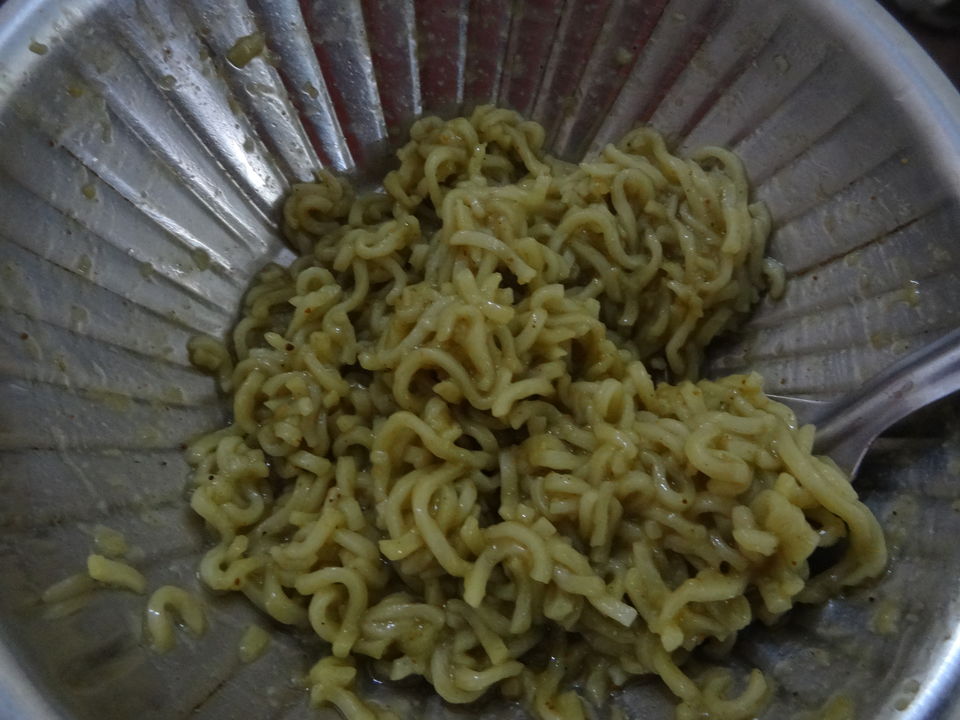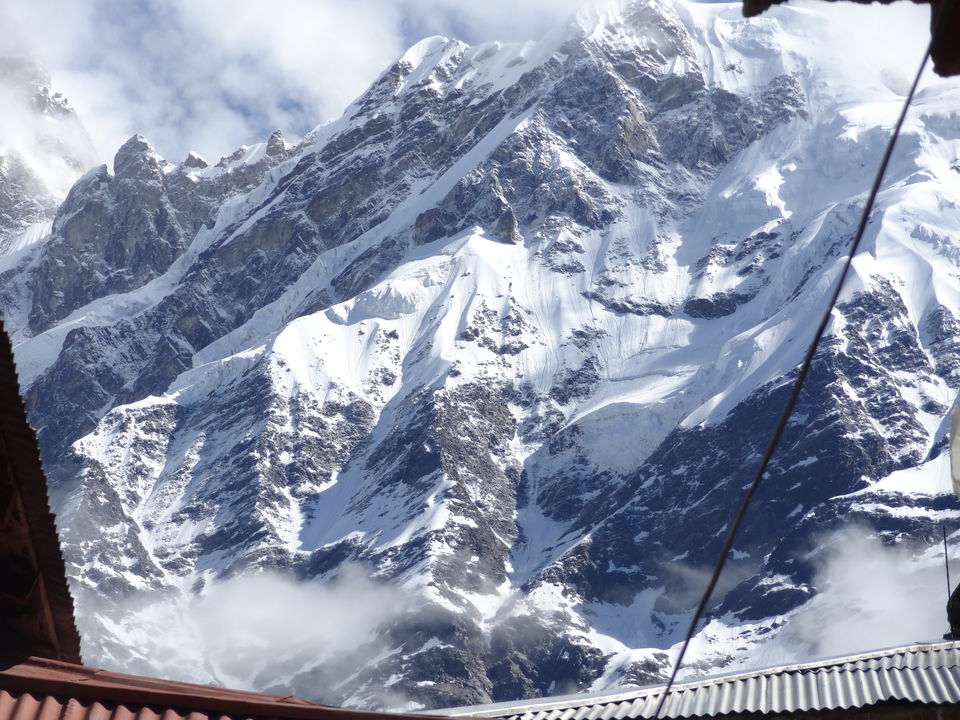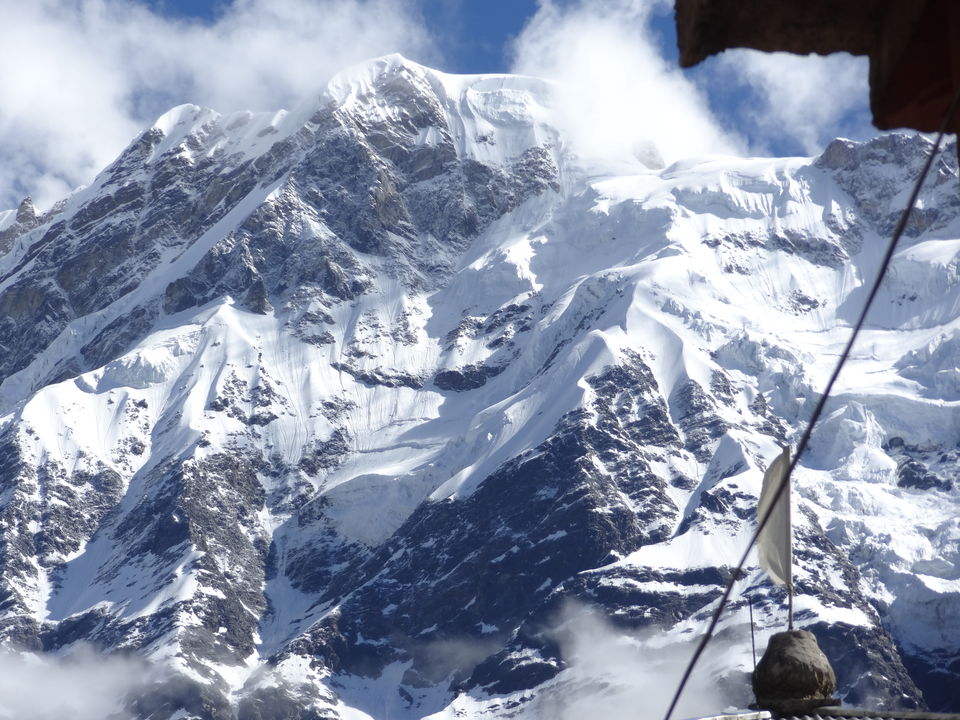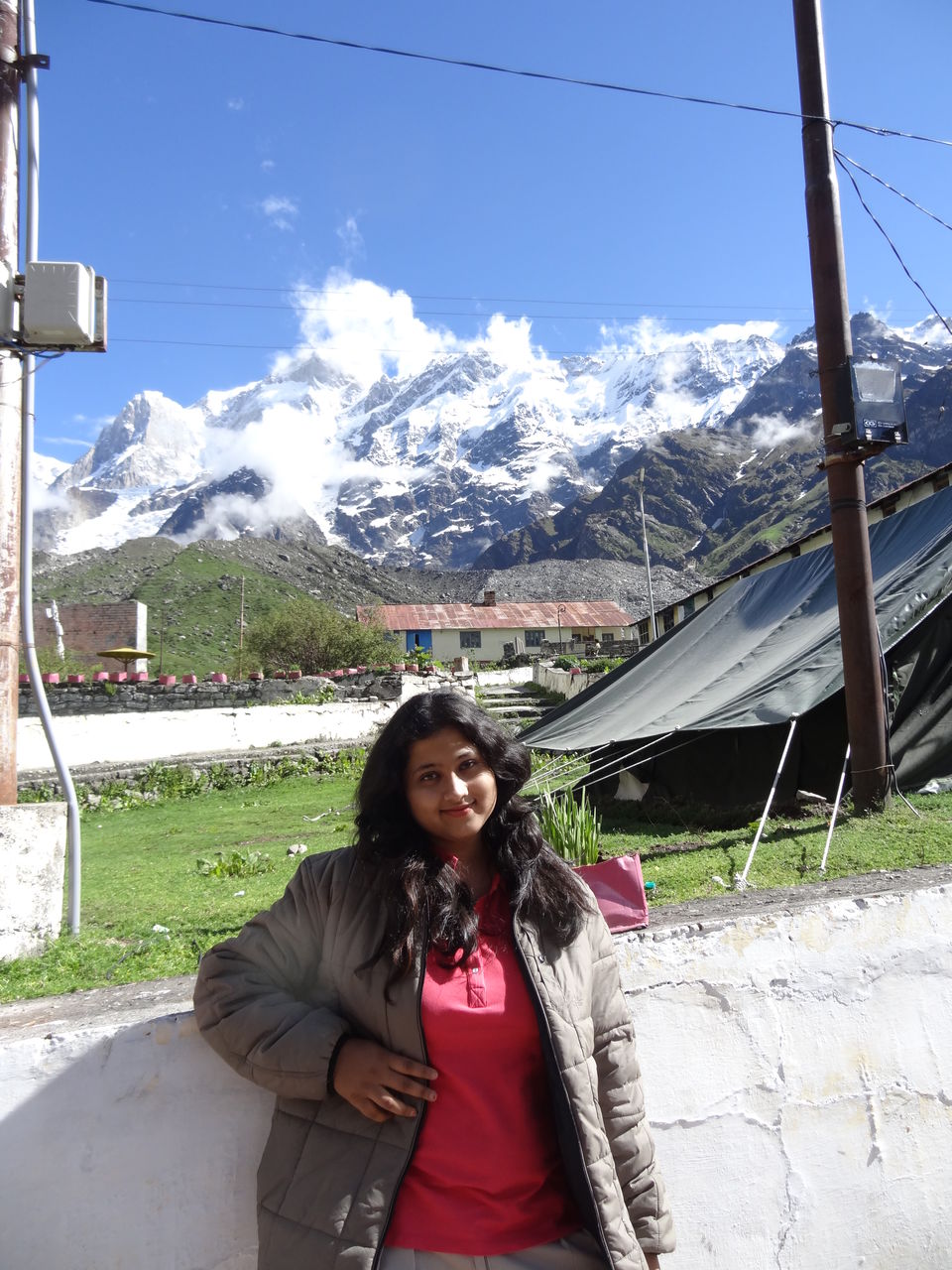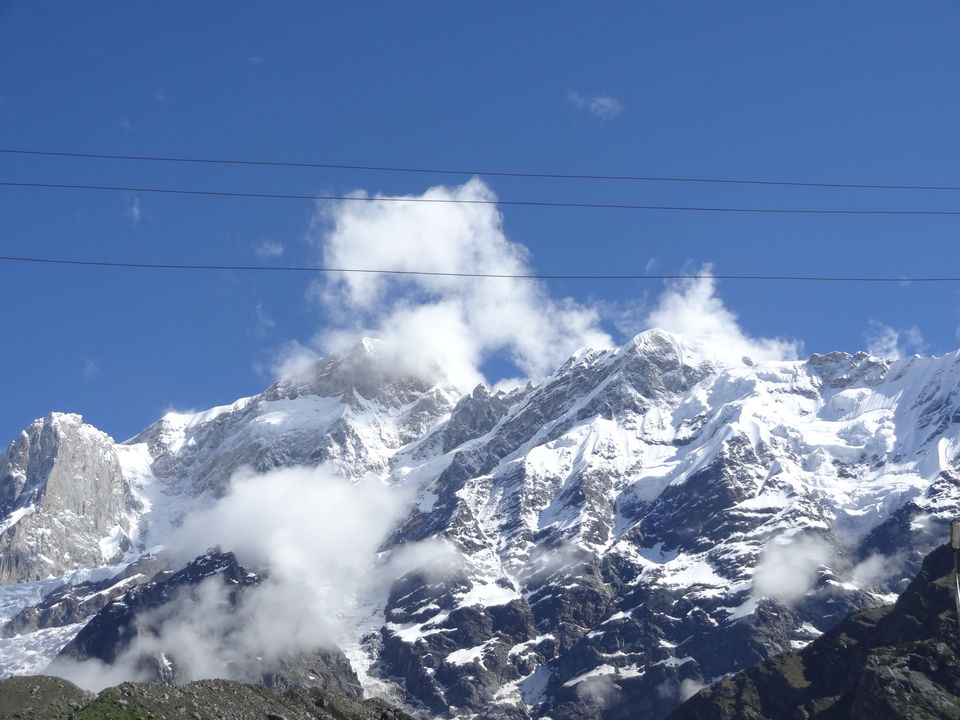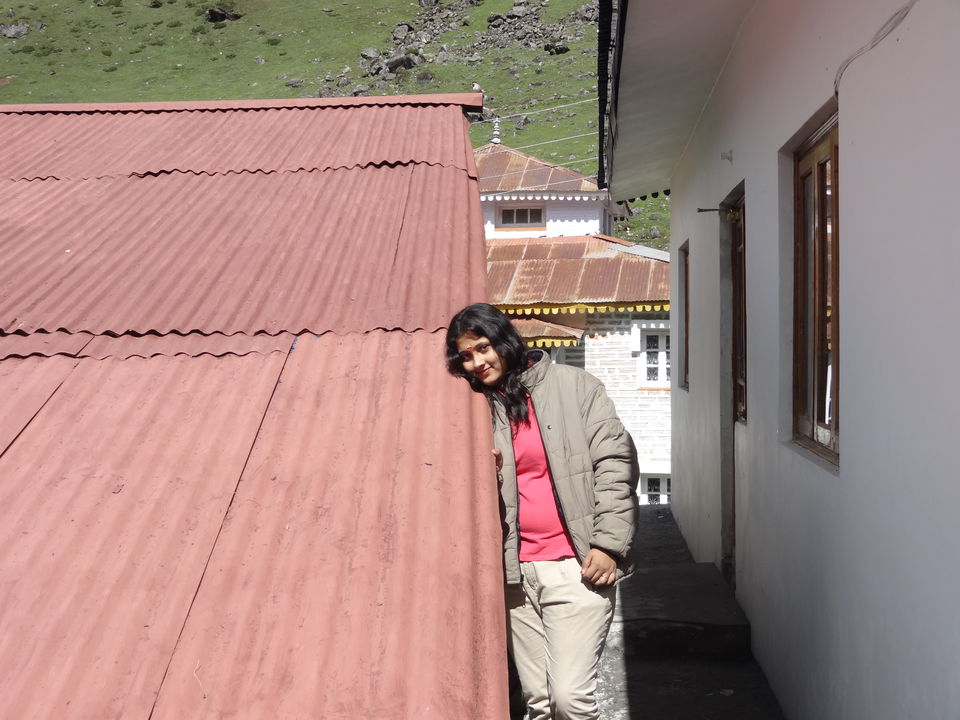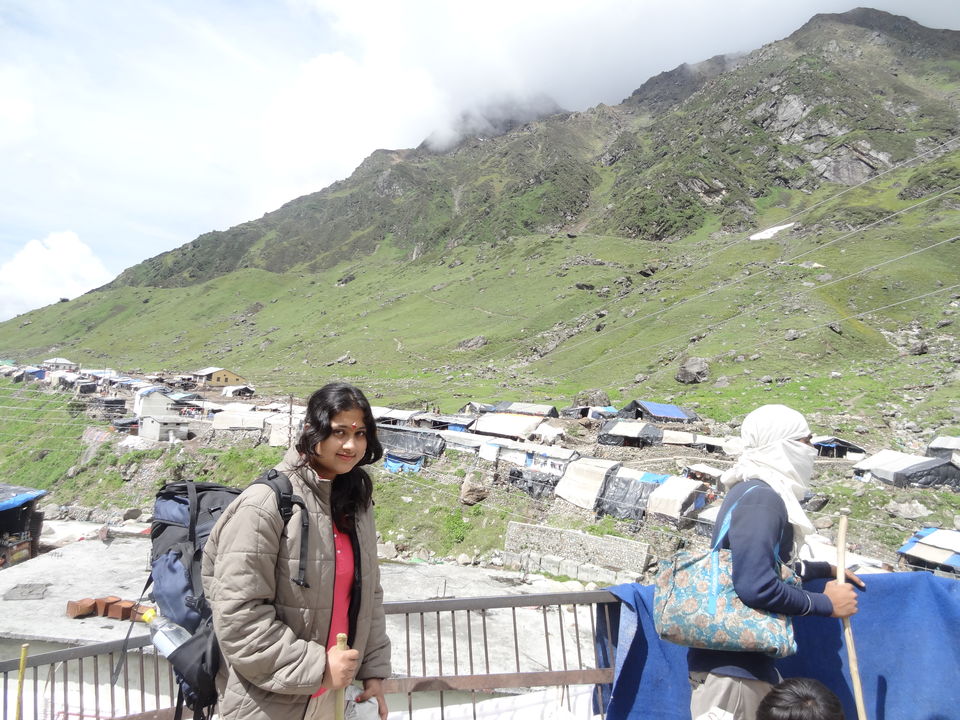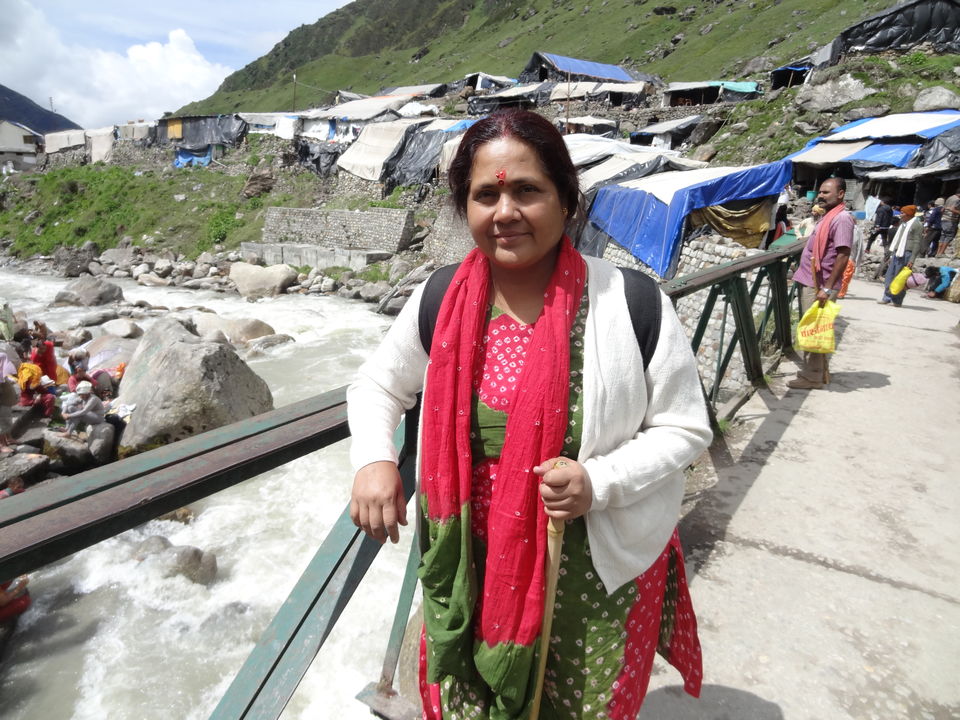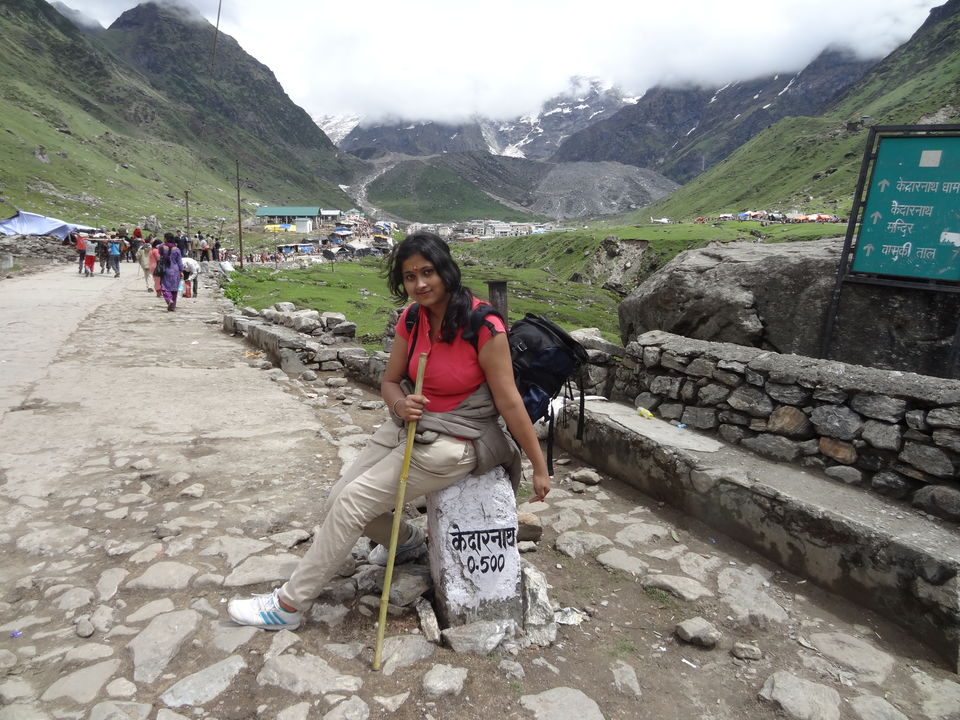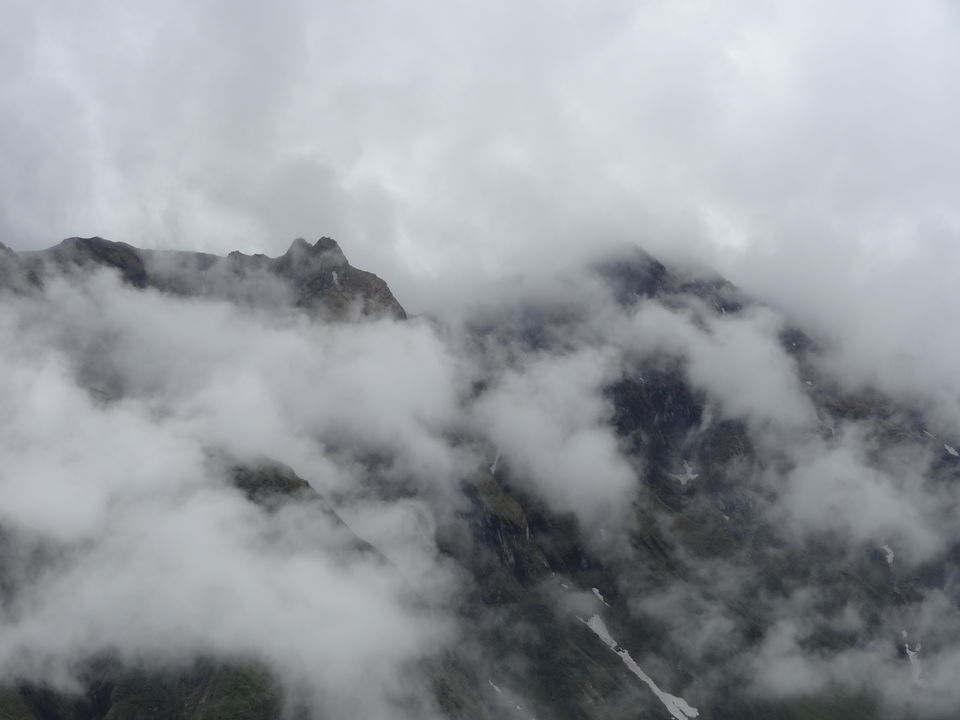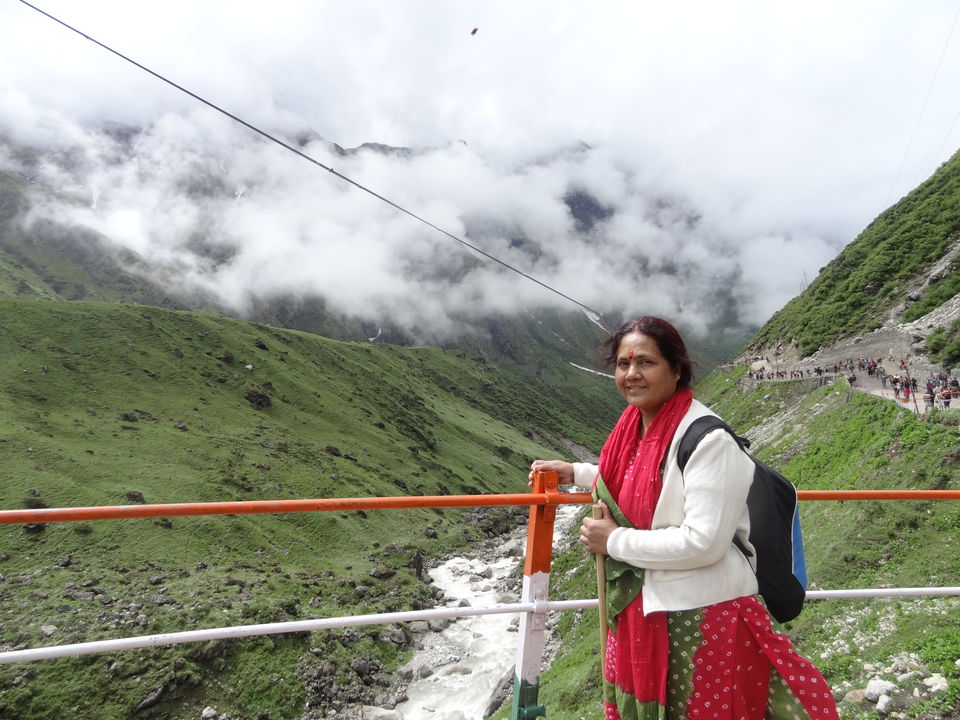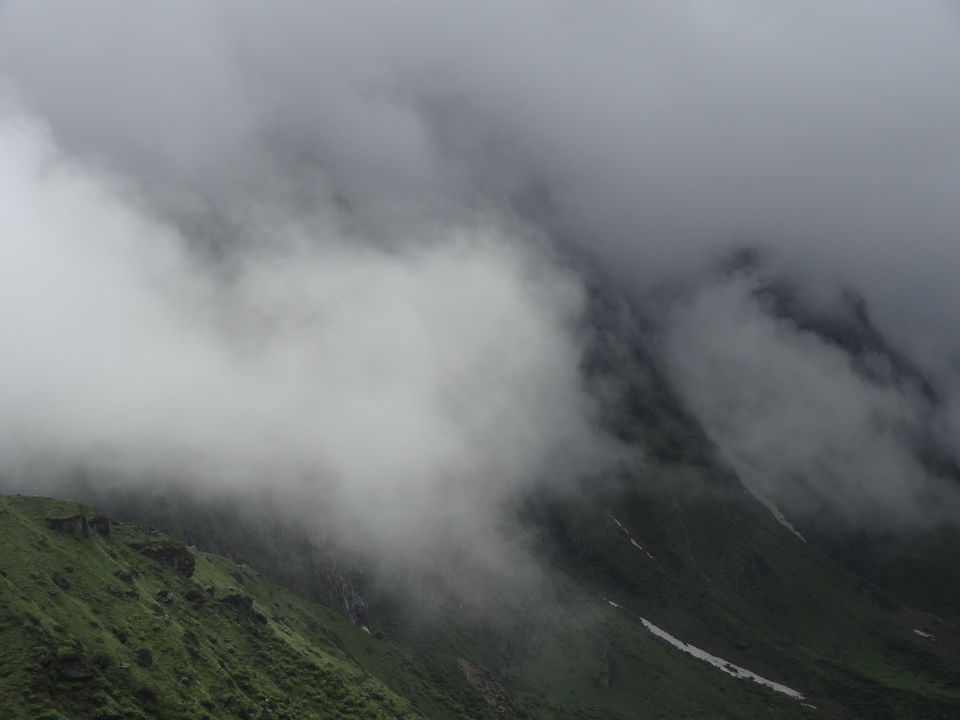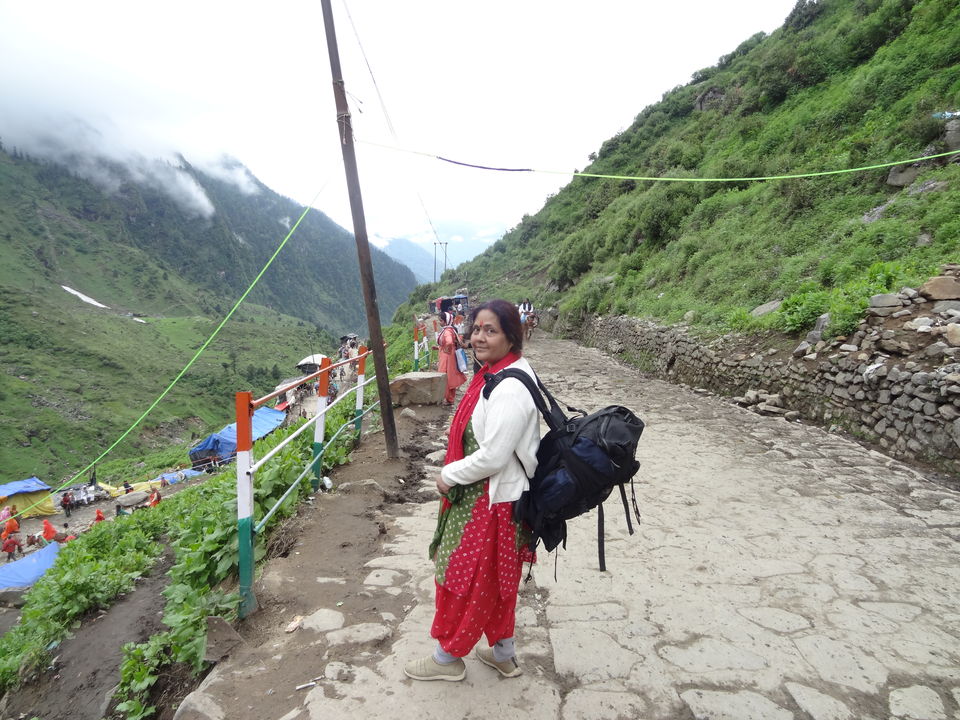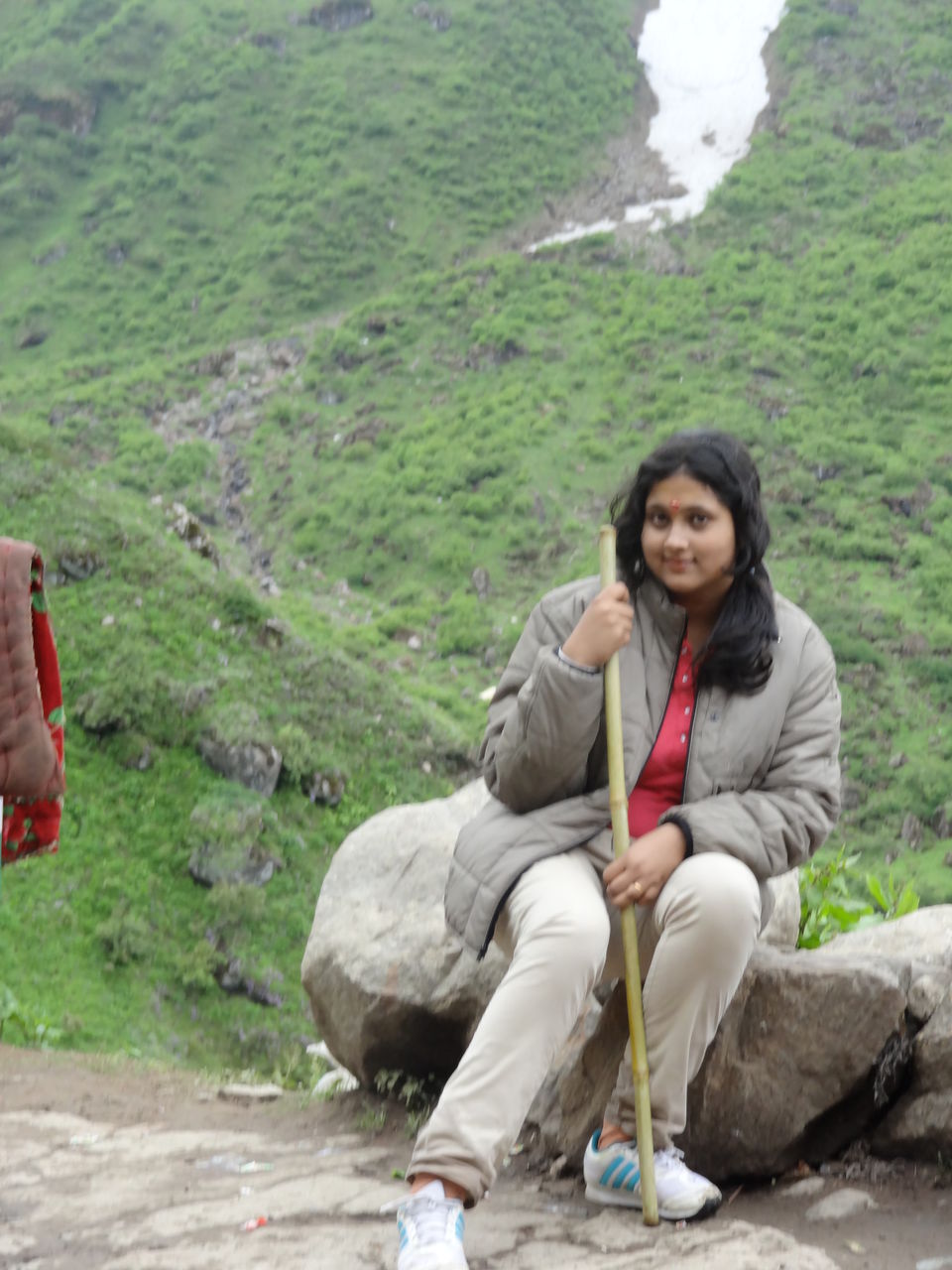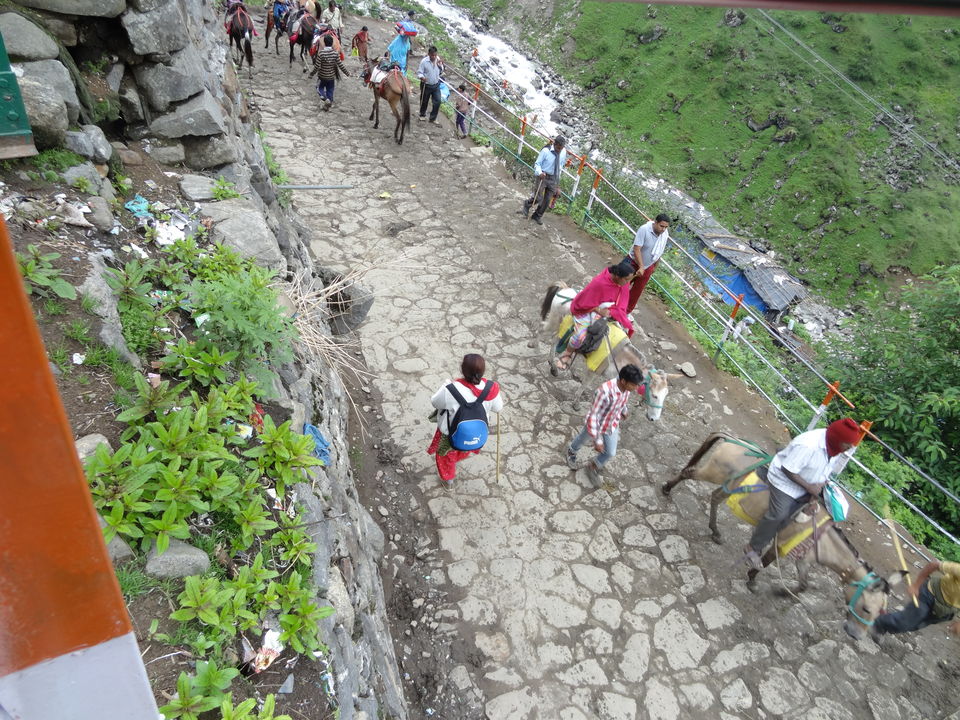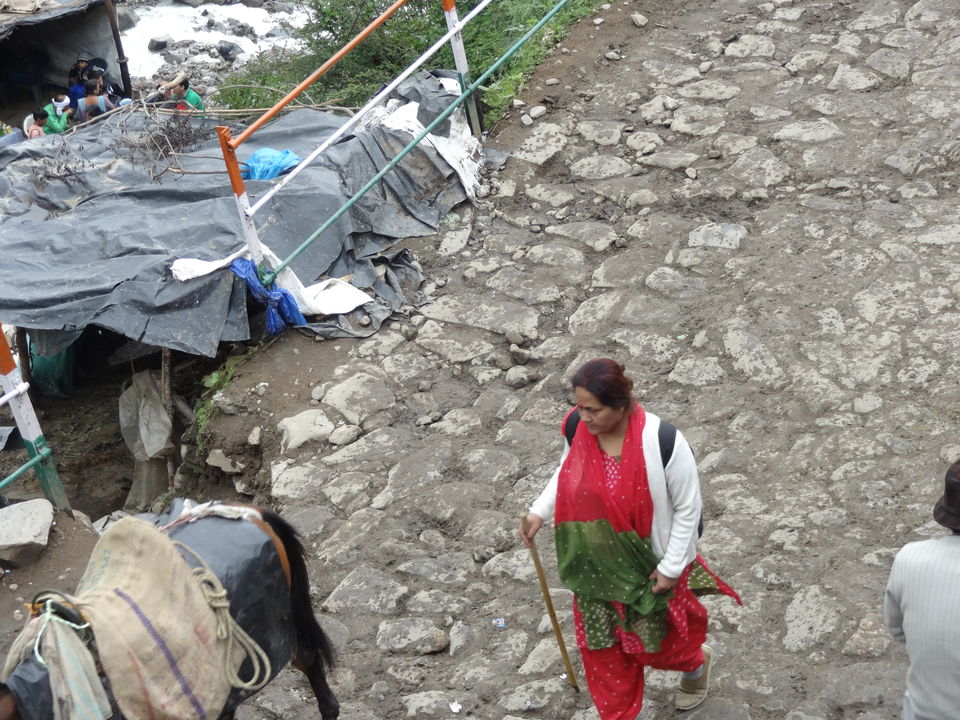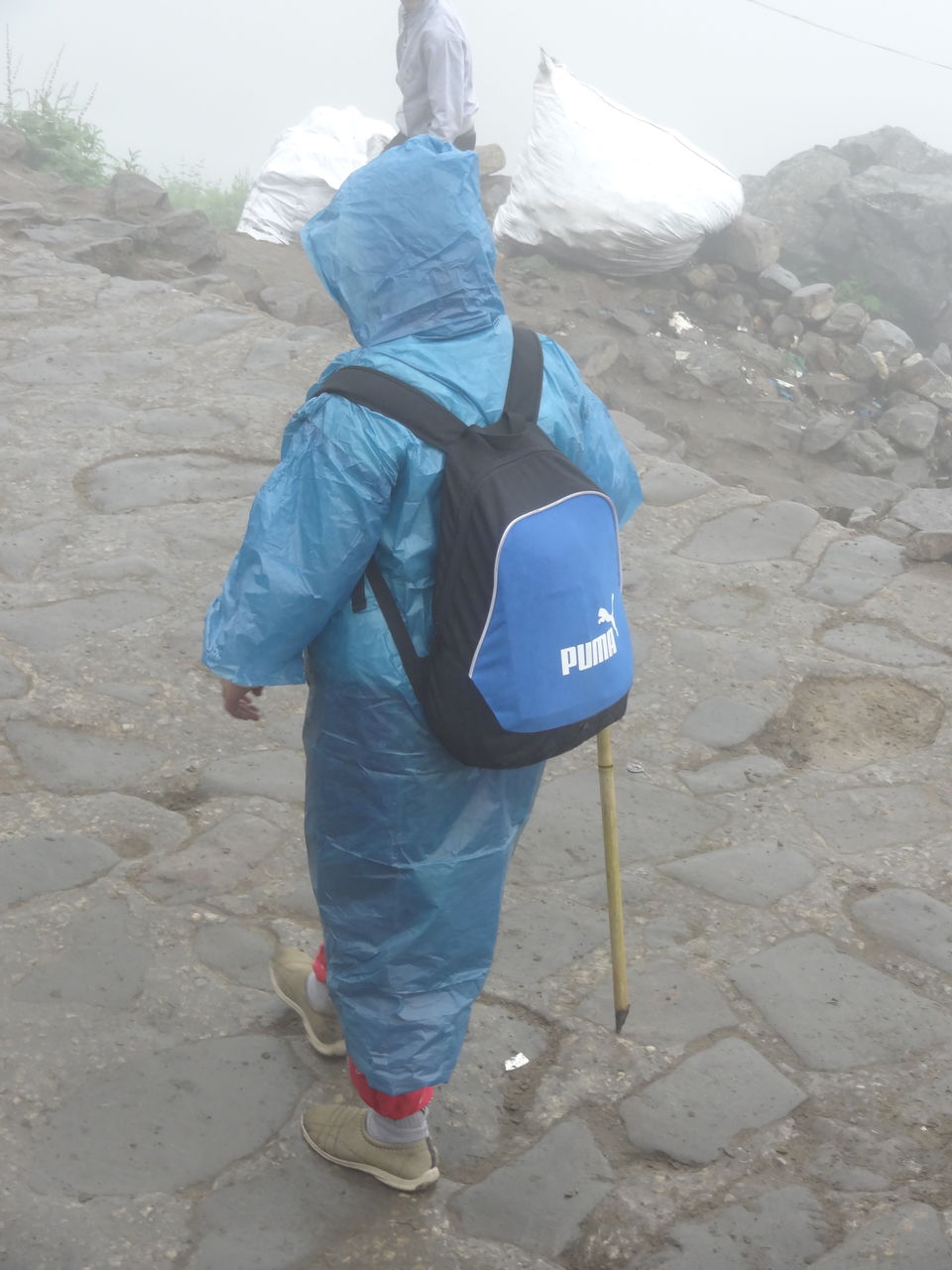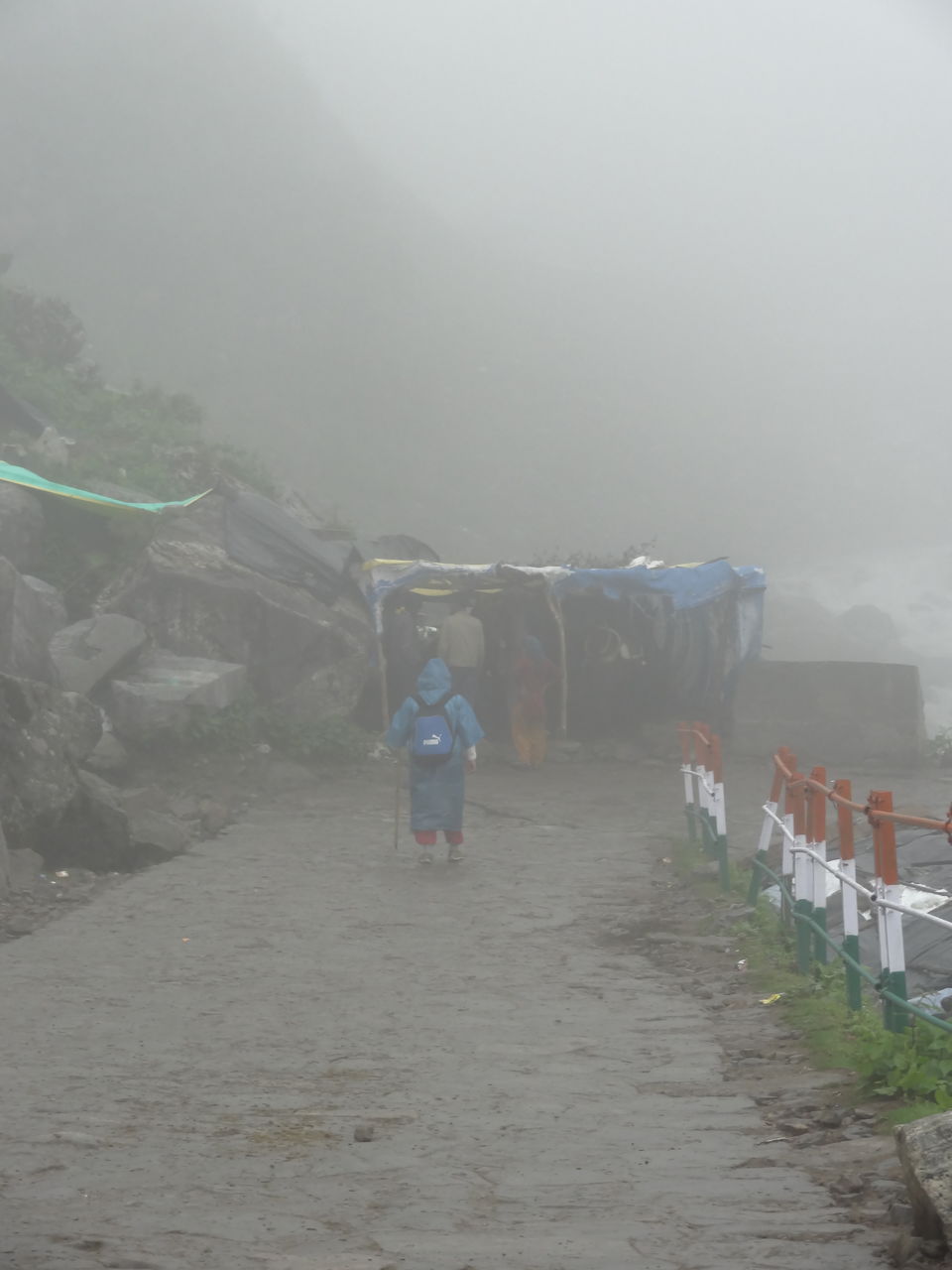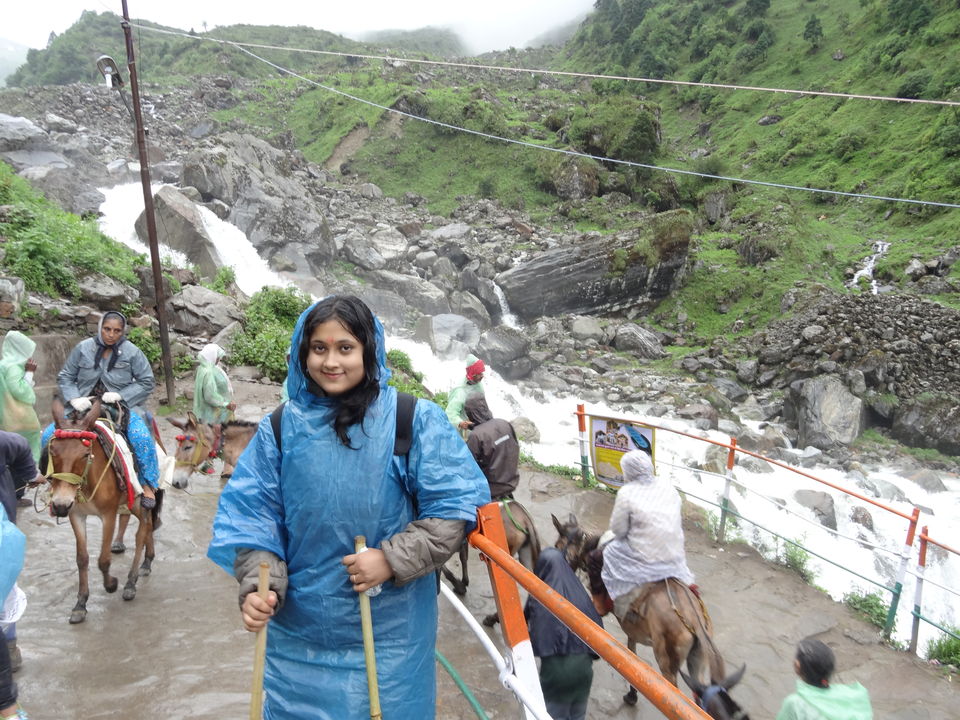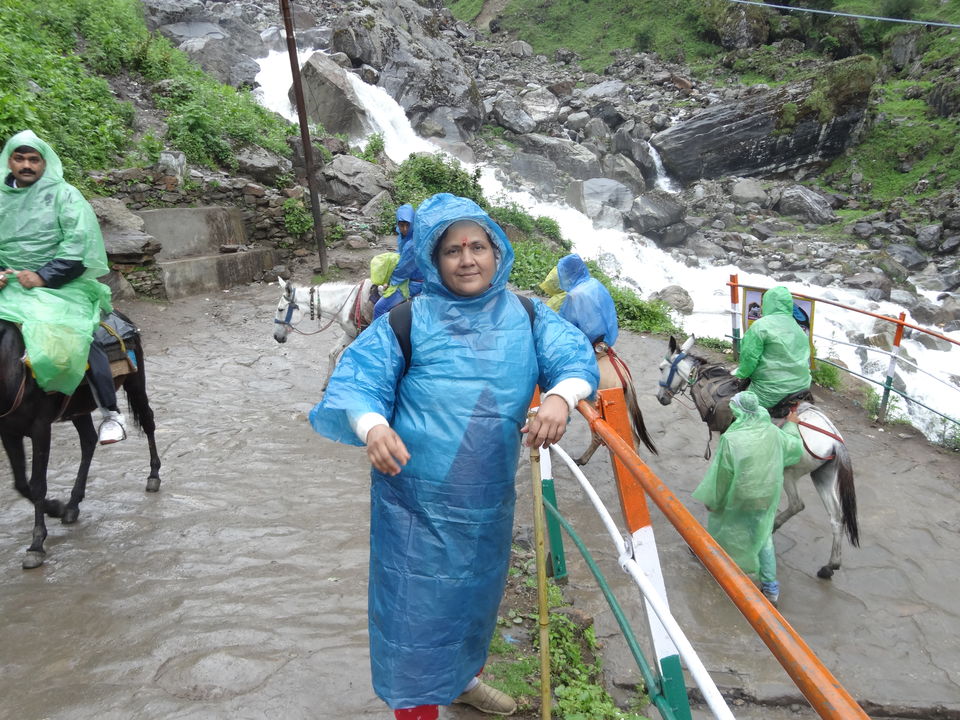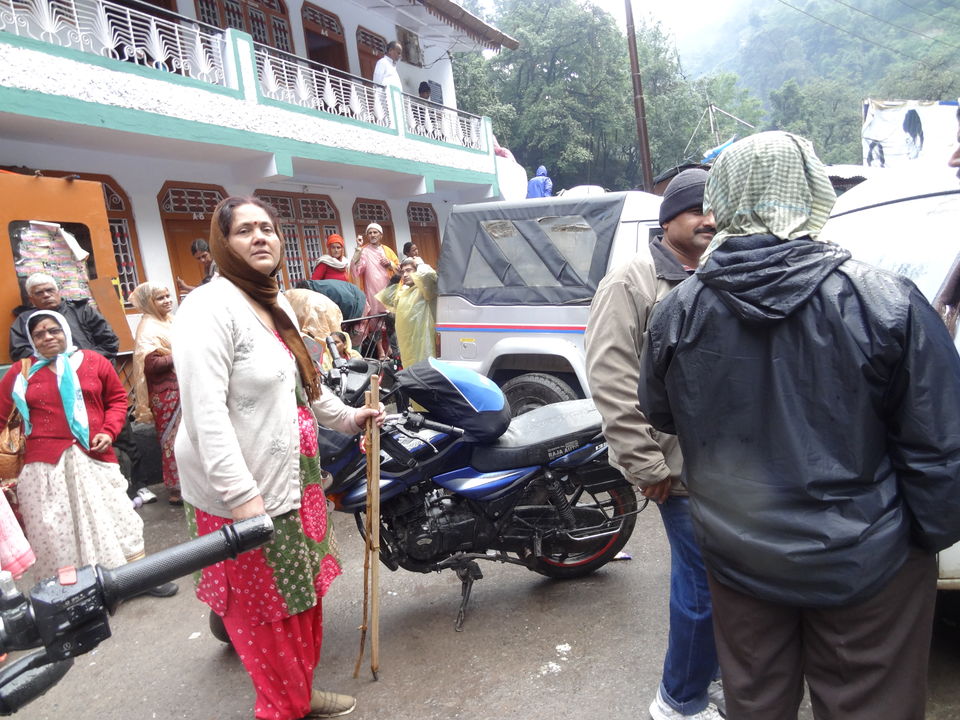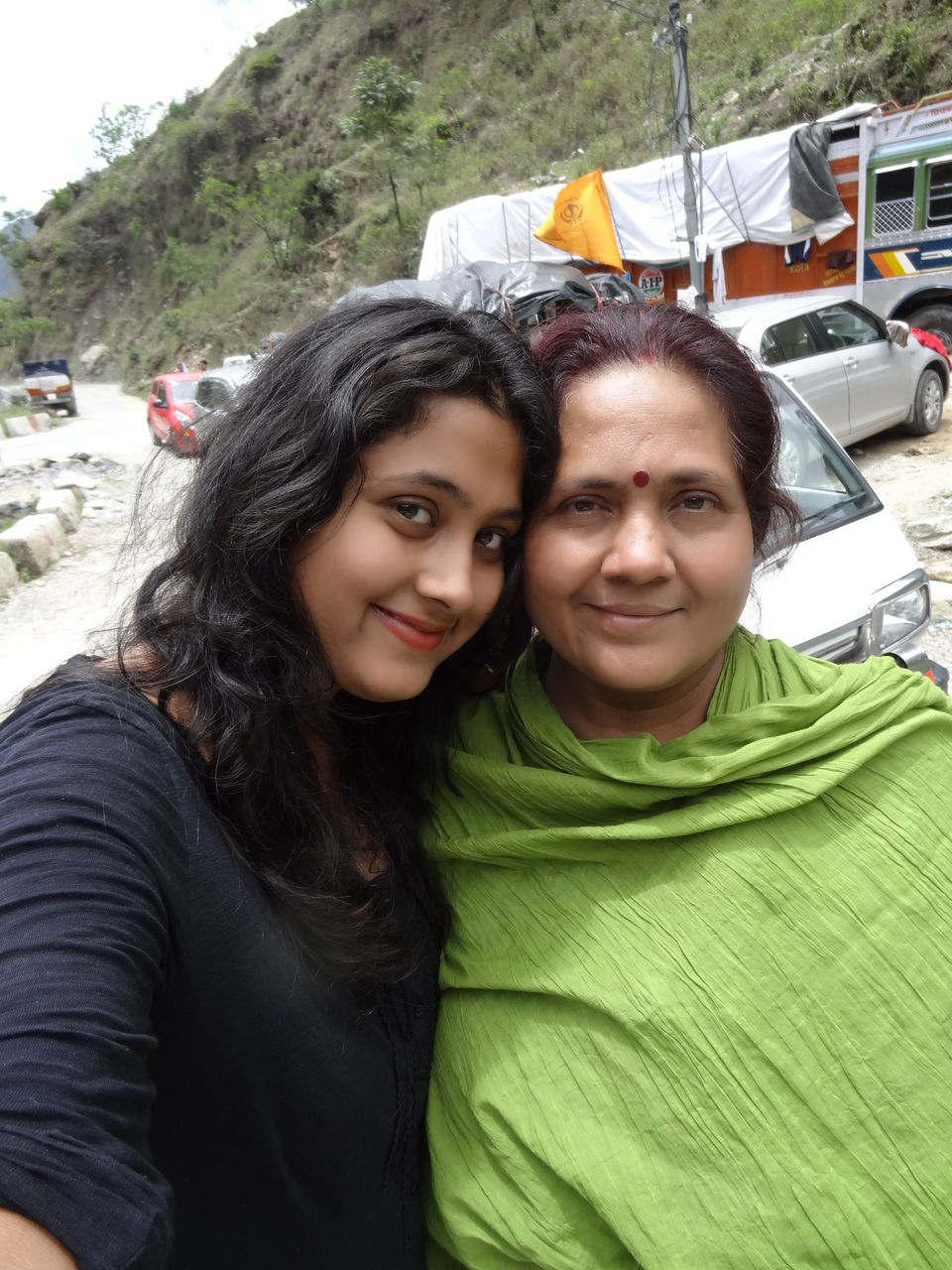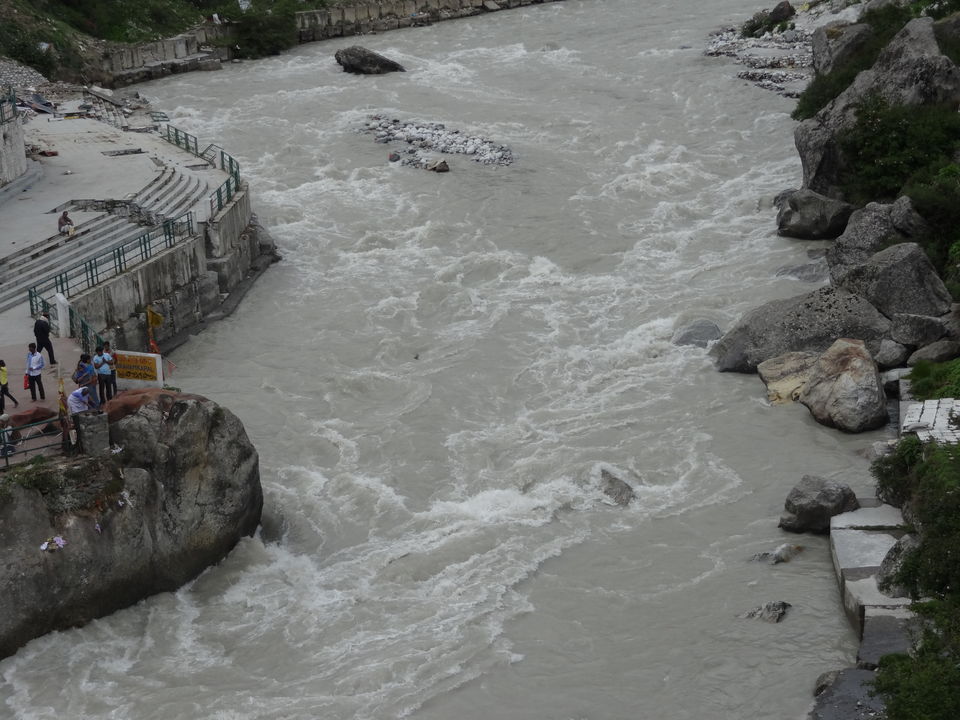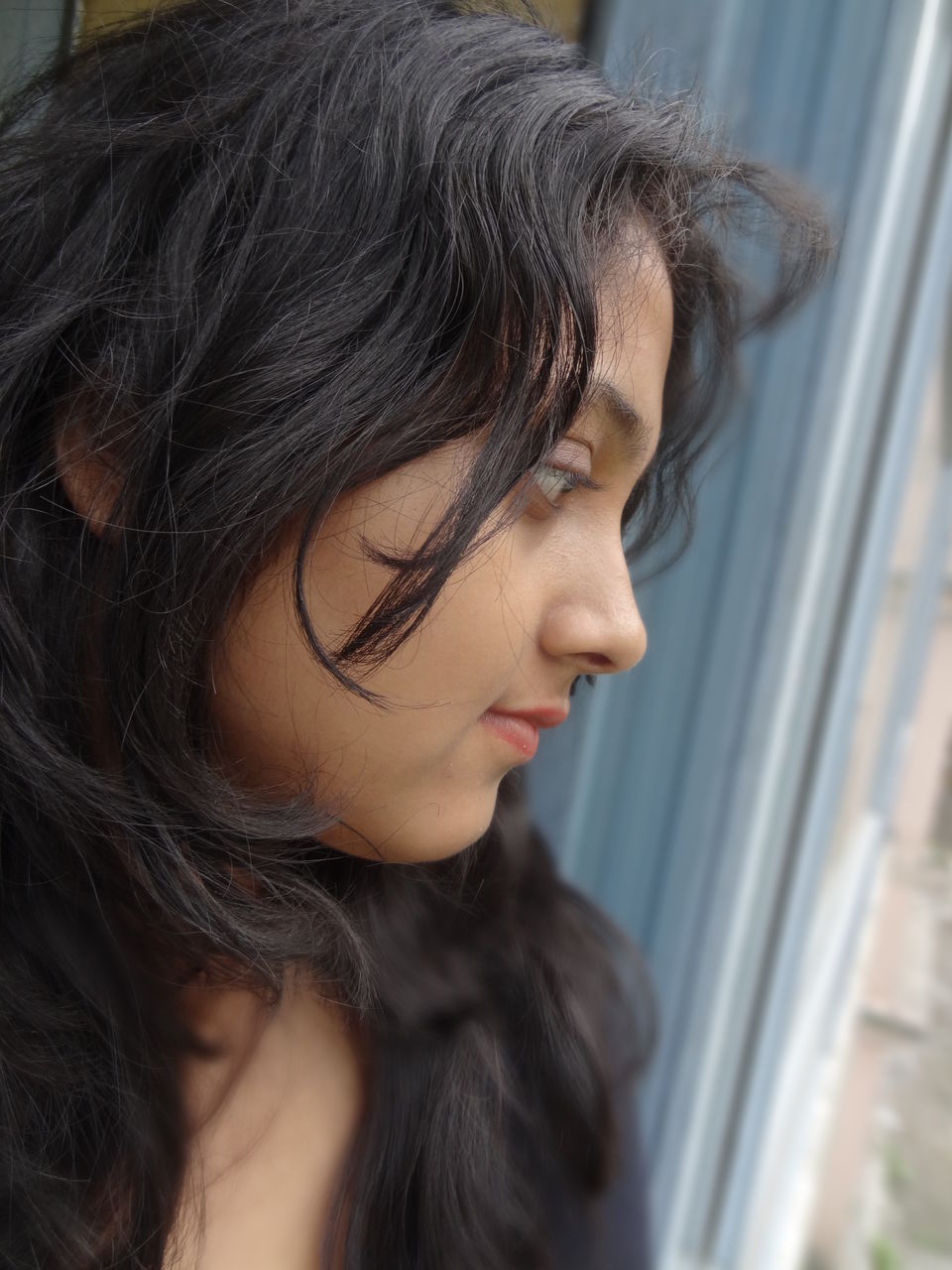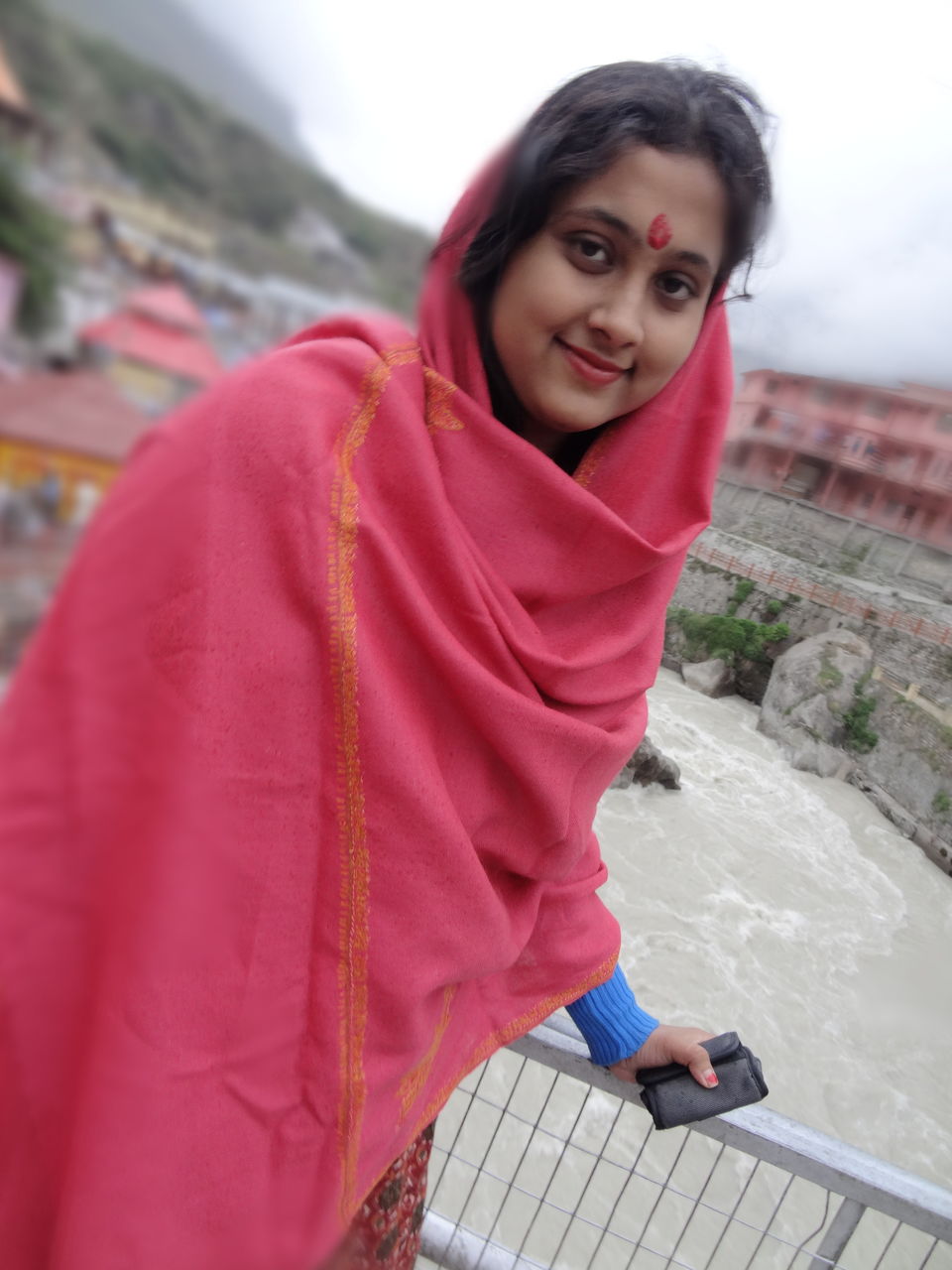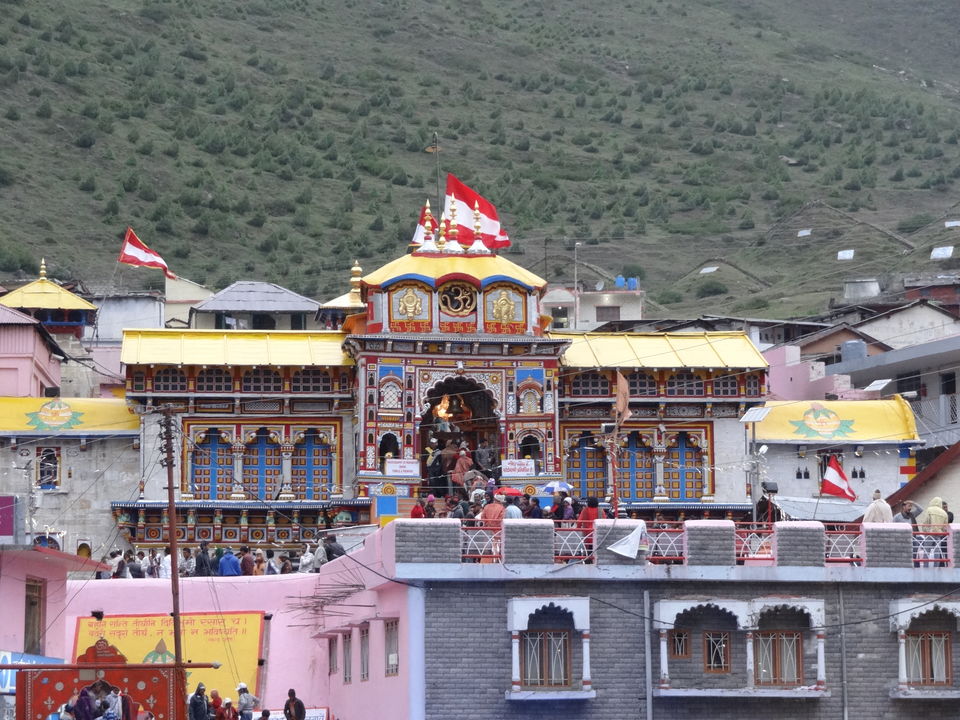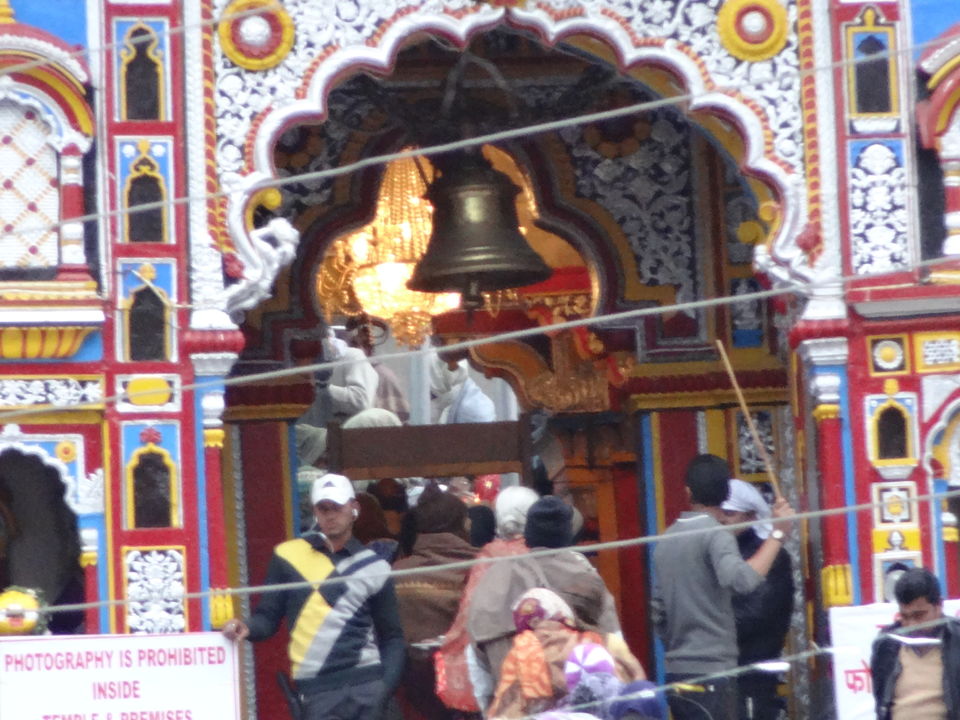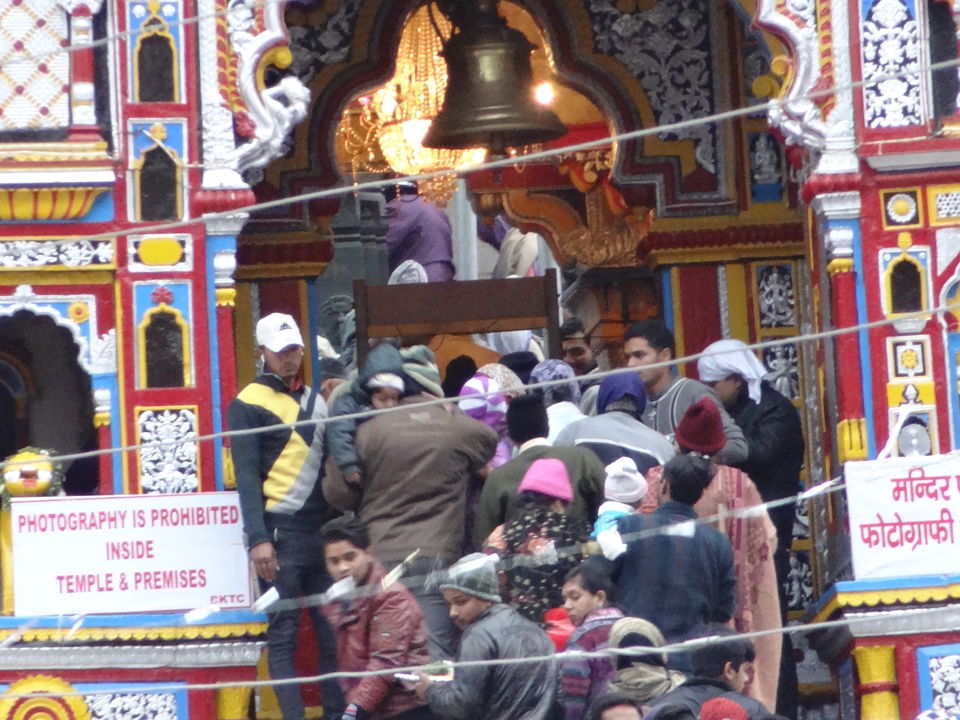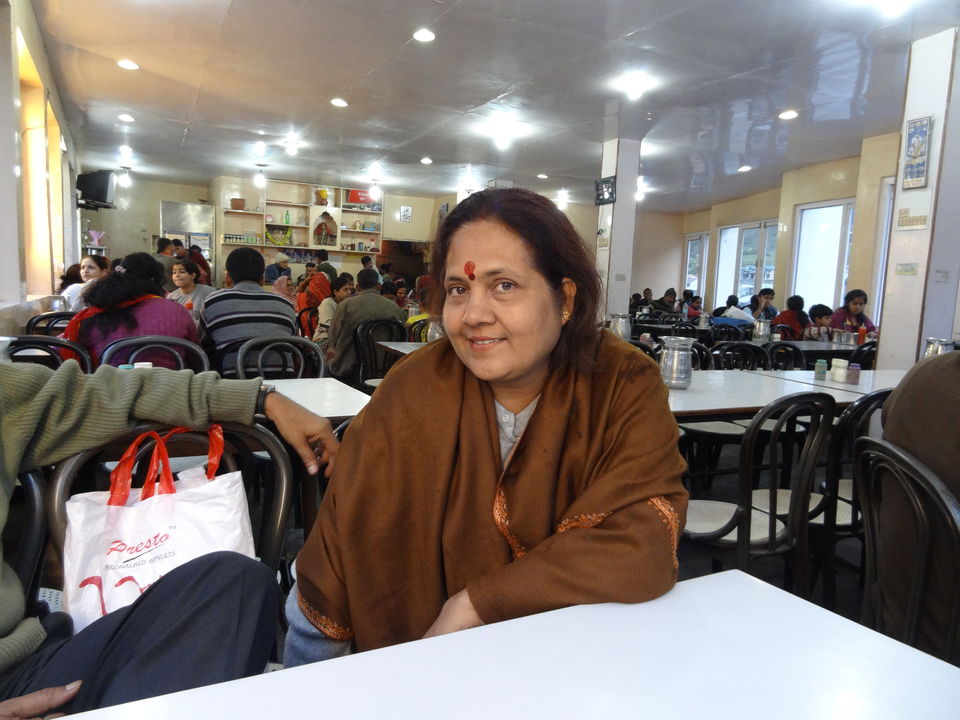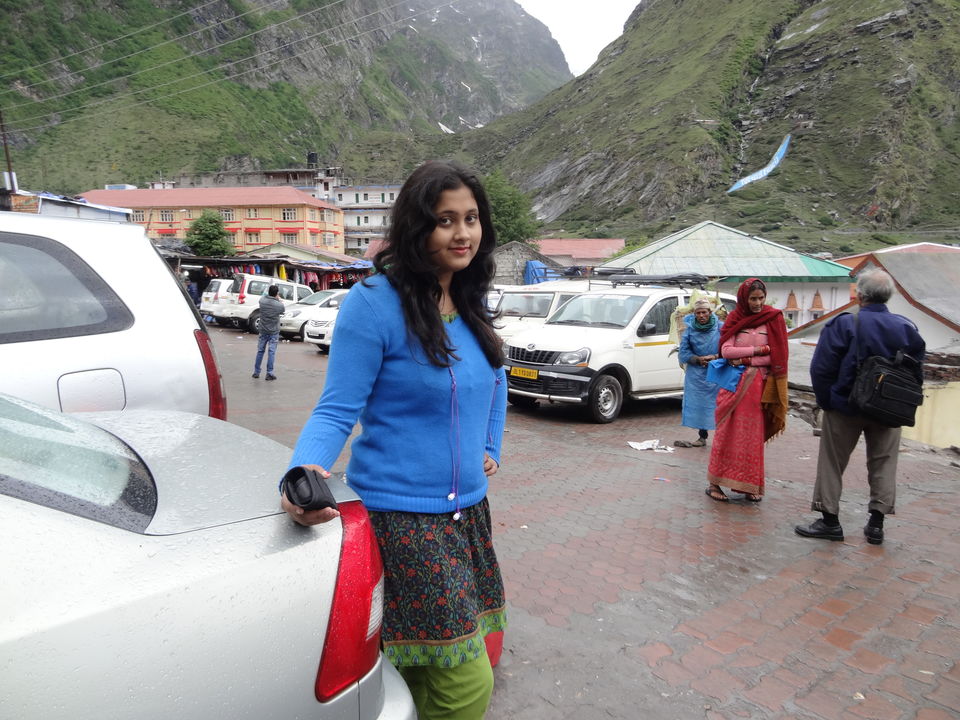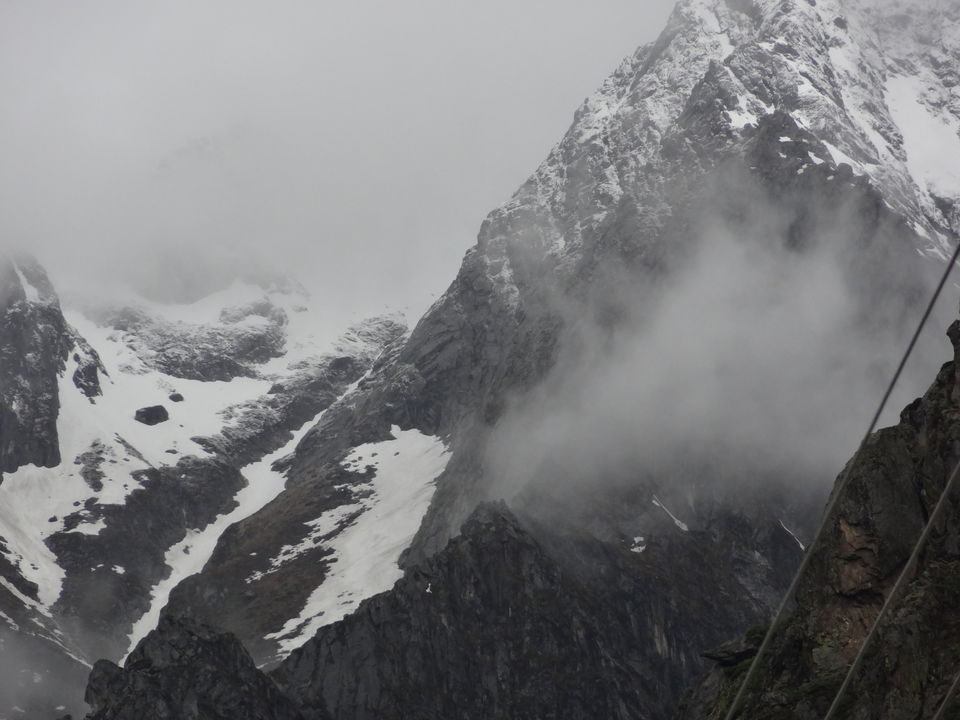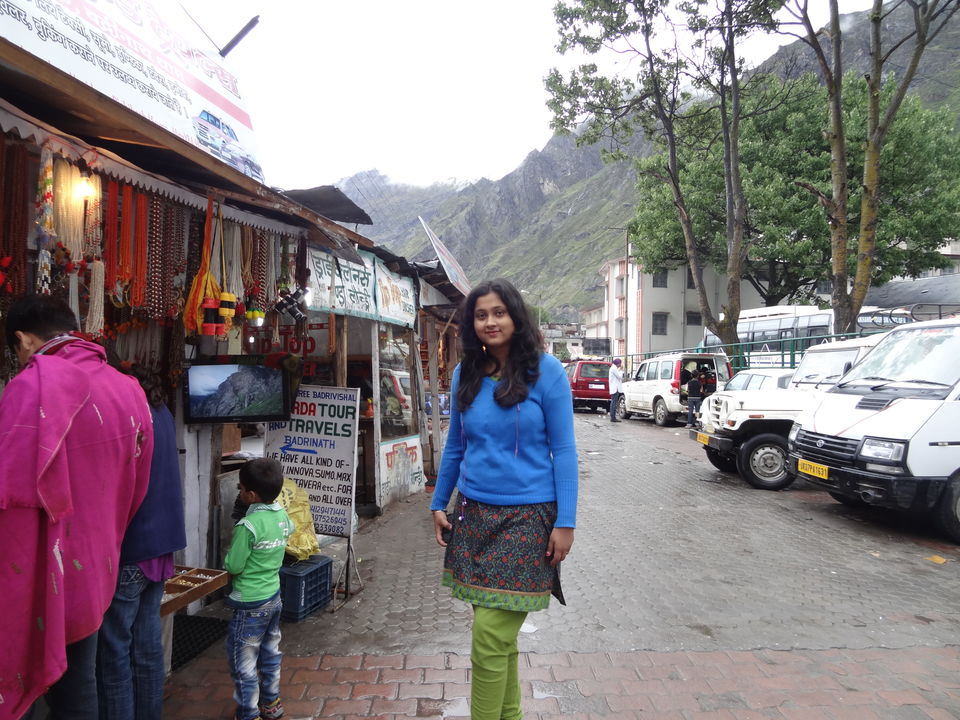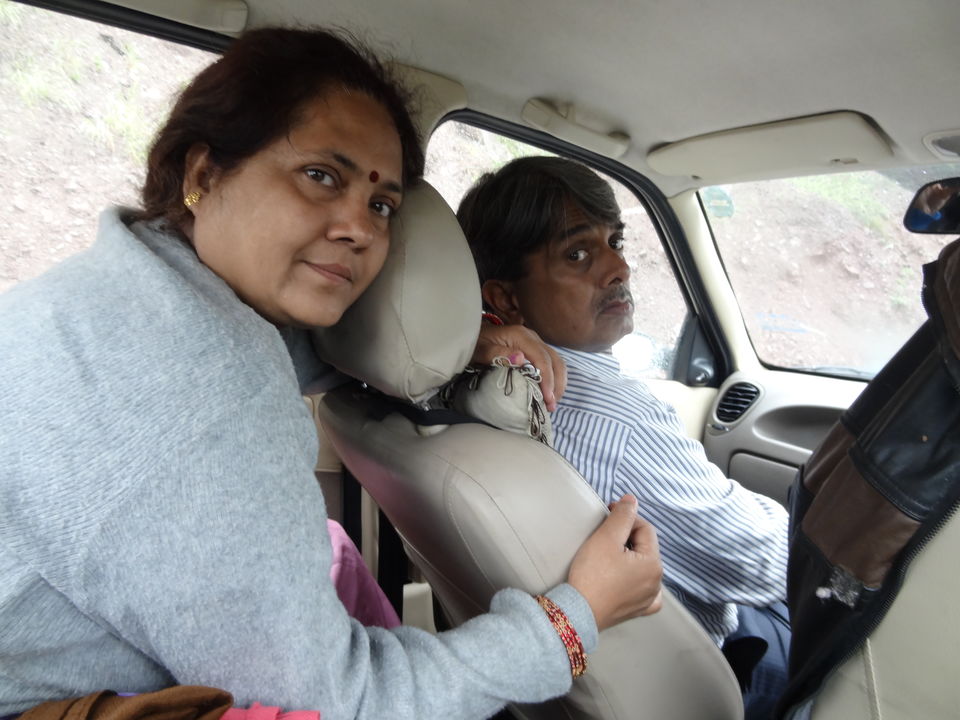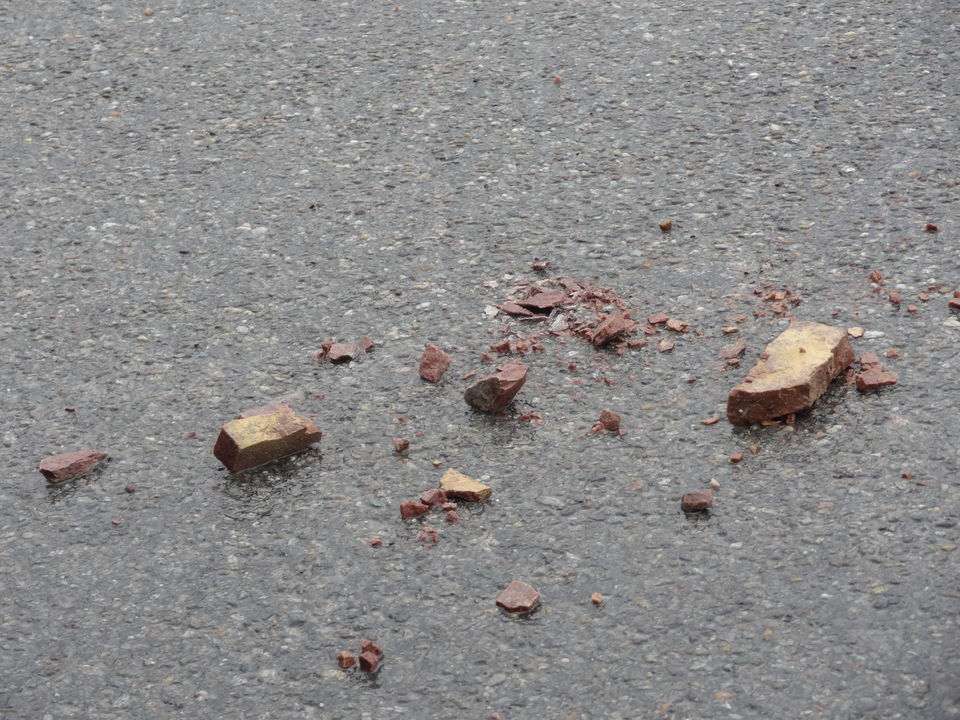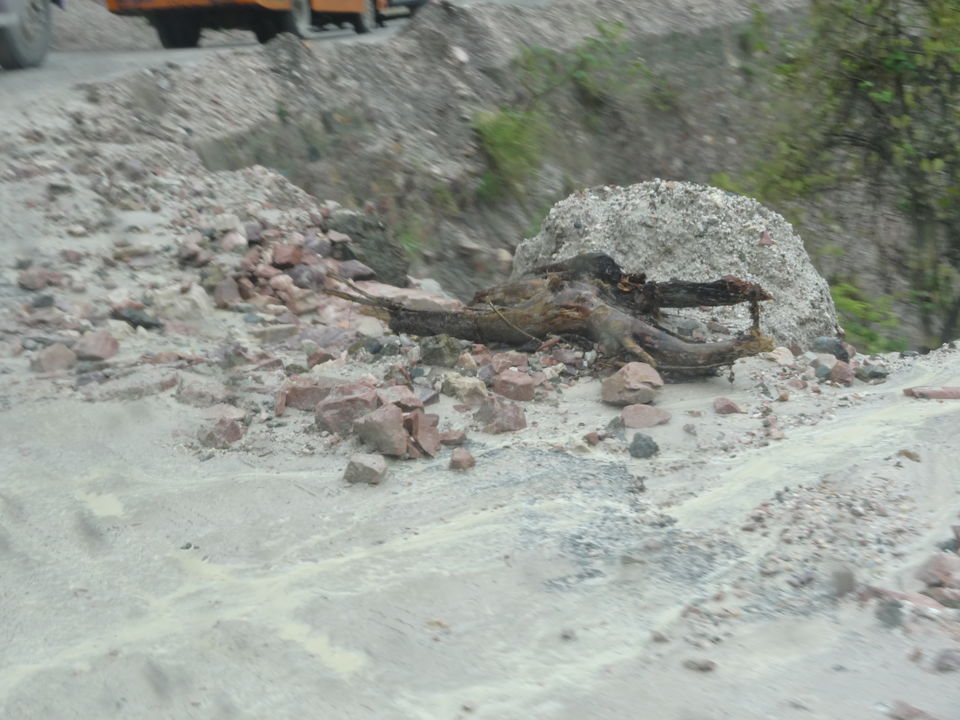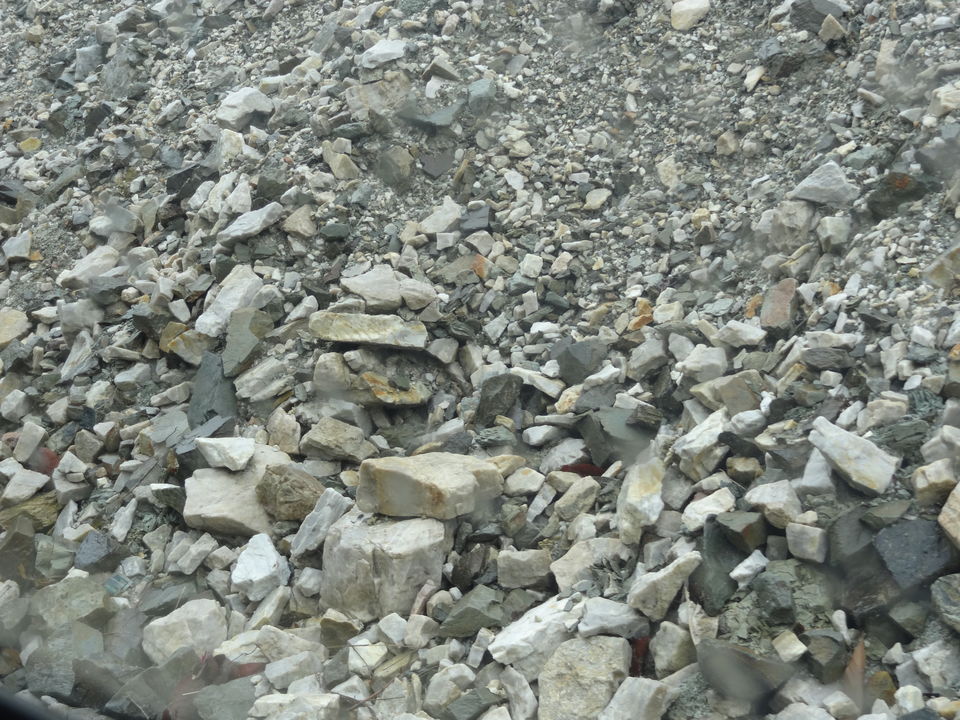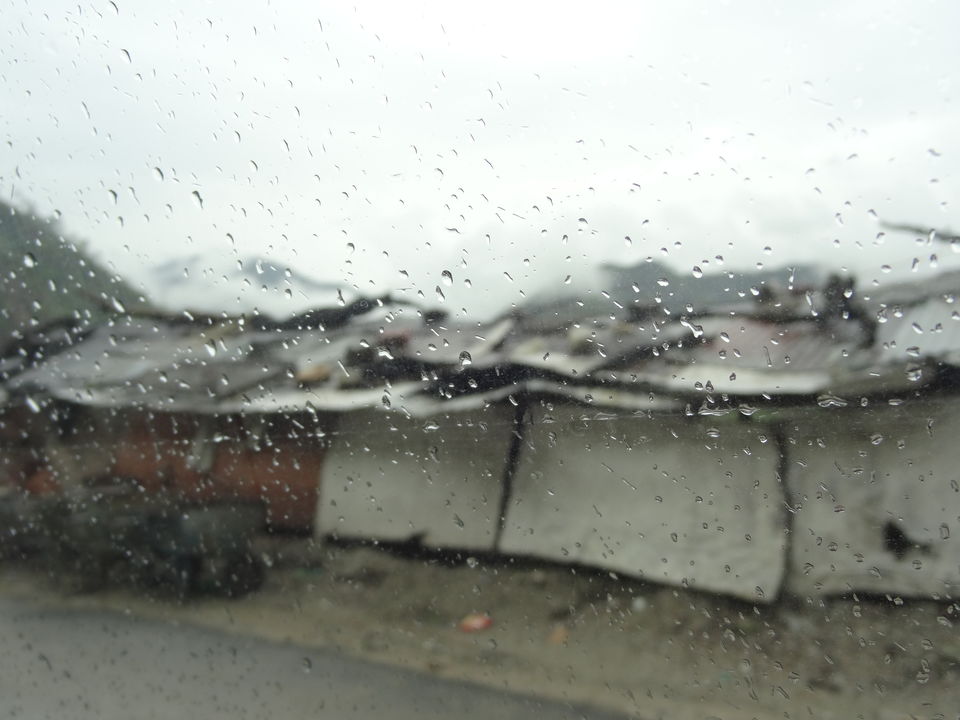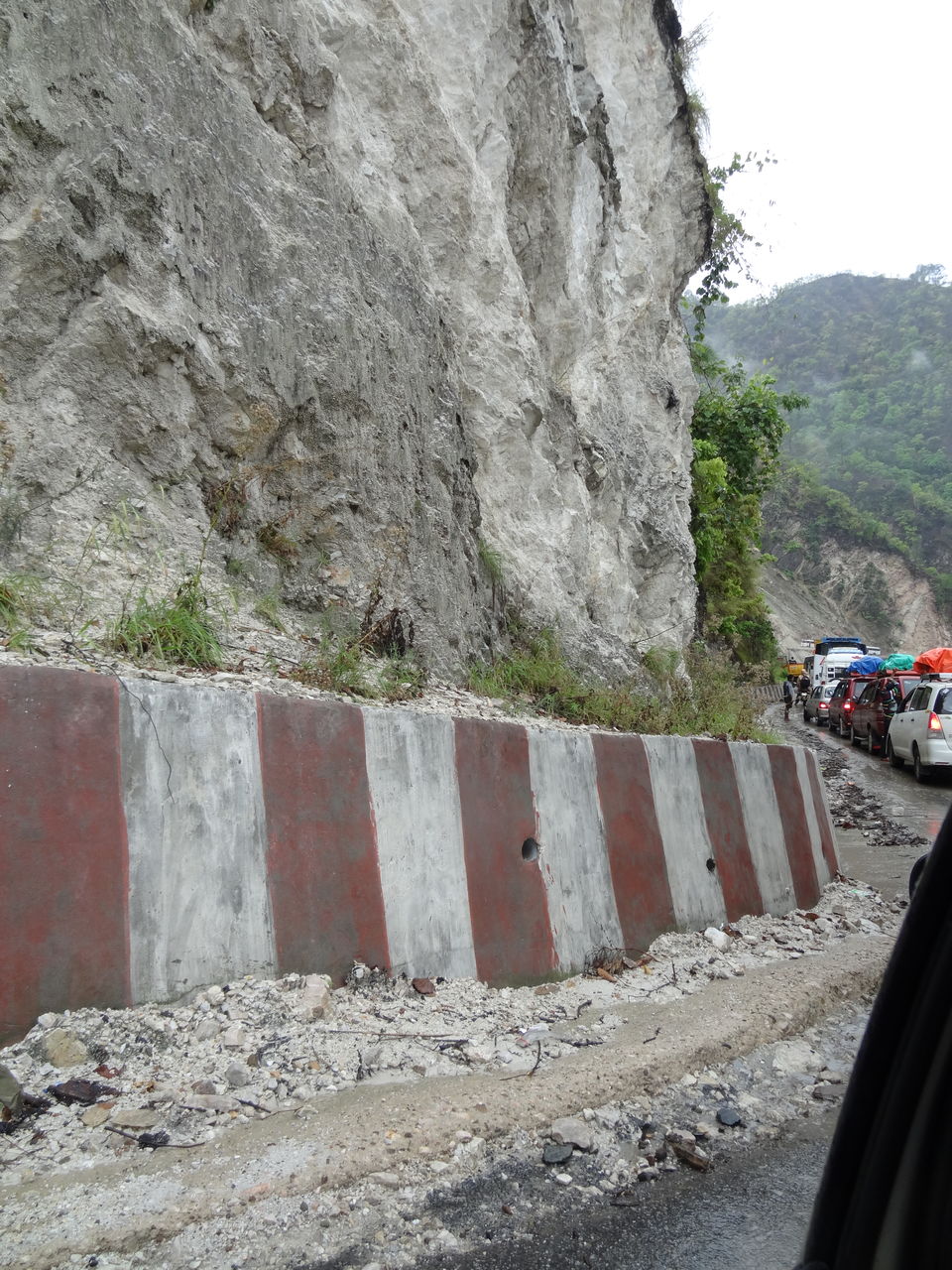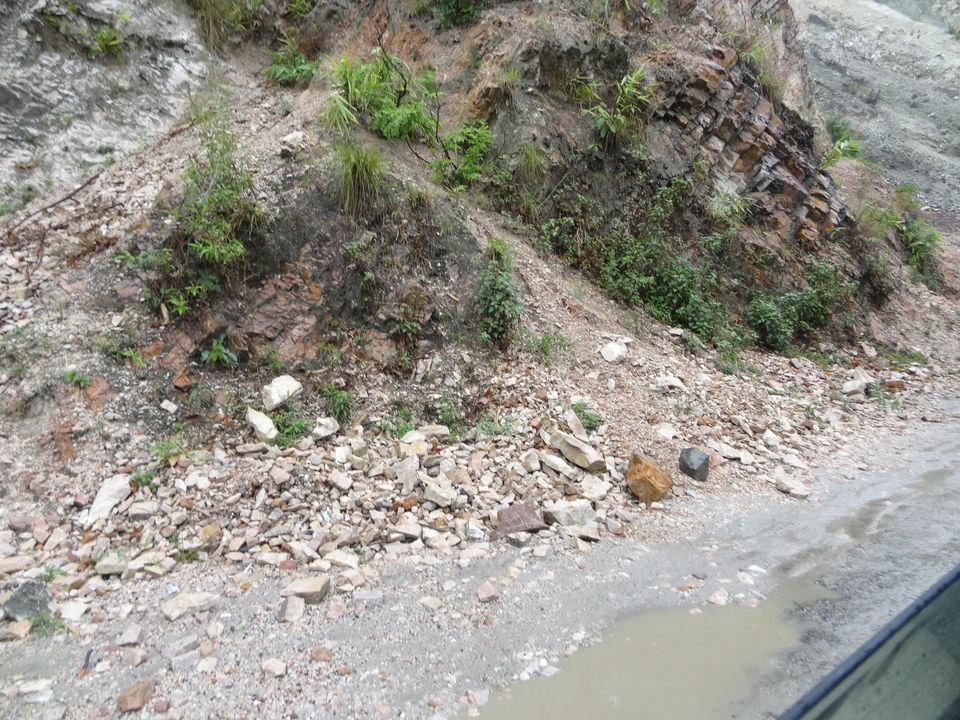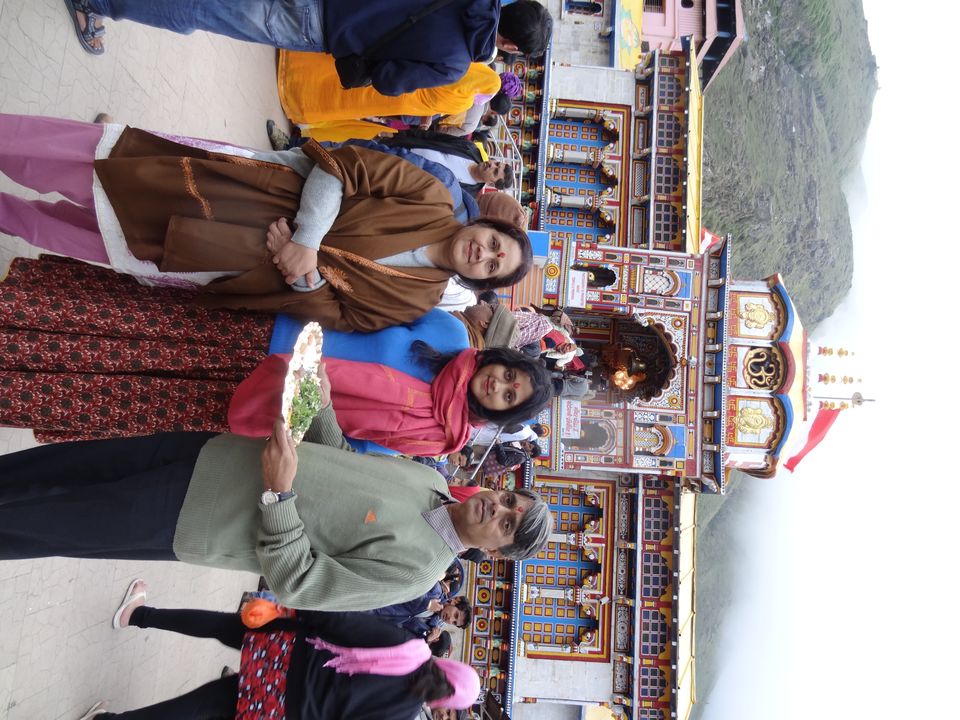 It was one of those trip which i won't be able to forget in my lifetime. Which started to be a gud , memorable trip, ended into being a nightmare.
Starting From Delhi, we fixed a taxi driver at Haridwar. We decided to take our own Vehicle for the trip. Everything was well and good until we reached Rudraprayag. Rain was pelting hard on our car. We were advised to carry umbrella all the time by our driver.
we stopped at rudraprayag to visit the confluence of River Alaknanda and Mandakini. Mandakini River seemed to be harmless and beautiful. It was an exquisite view. By that time we were soaked in rain despite of our Umbrellas.

The rain took pity on us and stopped giving way to clear beautiful clouds. After having lunch in GTDC, we freshened up and changed. We had another 4-5 hrs of peaceful journey with little or no rain on our way but it did not last for long. 5 kms before Gaurikund, we were stuck in huge traffic. the traffic was supposed to last for 24 hrs (Hilly area traffics are nightmare) We were informed that it was due to a landslide, that happened to block the road near Gaurikund. We also heard that it was Ghoda Strike in Kedarnath, so no Ghodas will go up to the bhavan. Luckily we found a place to stay and sleep. Our plan started getting delayed because of this unforeseen circumstance. Likewise there were people in our adjacent room who flew from Chennai for dham darshan. Those people decided to leave for Badrinath to save their time. Half of our neighbours left for badrinath. It was mainly due to Ghoda strike. Following the conventions, we decided to stick to our Old plan, i.e from Kedarnath to Badrinath. We waited for the whole nyt. It was bone-chilling cold in there. The hotel staffs were not so helpful. Rain did affect the weather.
Tip : do not expect electricity in Uttarakhand hotels(remote places)

Early next morning, the traffic cleared out and we went on. Finally we reached Gaurikund and geared up for our trekking. The driver went off wishing us luck. The cloud was their, it was about to rain again. We had breakfast, light breakfast and we started our Journey.
Kedarnath is one of the Must-Visit place in your life. Raw and Divine, It's beauty fails any of the adjectives in our dictionary. Surrounded by greenery and forest, petrichor, fresh water and the huge huge trees. You will be just awestruck

We wanted to sit and just watch . Being to almost all the states of India, i have never seen beauty so divine, raw and fresh. Fresh from the laundry it seemed. however, we moved on. It was sunny when we started. The weather was having mood swings, we joked. Gradually we started with the 14 Km trek. We were exhausted due to sun. We started at 9 , reached rambaada at 5. Another breath taking view was waiting for us. Rambada,a hamlet, was situated at a lower level. you could easily see the crystal clear water of river Mandakini. We dined at GTDC again. by that time we were saturated. We picked ourselves up and started for that another 7 km of remaining journey.

Their were zillions of people around us. half of them stayed at rambada. Somehow we followed out gut feeling and just walked on. half a km further, it started drizzling again. By that time it was bone-chilling cold again. we walked and walked on. we gave up at 10 in the night. We took Ghodas for remaining 2 kms. we reached kedarnath at 1 in the night.

Utarakhand Govt. did a very poor job in the development of that area. There were no lights polls, unlike vaishnodevi, the whole are was scary at midnight. Coming so close to himalayas, the lane was scary yet beautiful. we had to switch on our torch to get a sense. We were staying at the mandir parishad. We had some known to in the mandir committee , so we had a comfortable staying area. We reached at 11.30. After washing up , we decided to go for darshan. That also wnt gud.
After that we slept off well. Waking up at 5, we again went for darshan

The feel so beautiful . Kedarnath is a place, which no one can put into words. the snow-capped peaks of himalayas were shining like gold wen touched with sunrays, just above our head, it was serene, divine, and breath-taking. Experiencing nature so close, brought goosebumpe to our hand. We started to leave again after having a light breakfast. another 14 kms to Gaurikund, then our way to Badrinath. Weather was still sunny n clear by that time. But as we went down, things started getting bad. After 4 kms of Journey, it started Raining, the rain that never stopped and took the lives of zillions. We never knew, we walked on. It rained and continued to rain. It turned slippery. I fell twice. My foot was swelled and my shoes were hurting, i damaged my feet. My mom and dad were walking carefully. It was a sickening site. All the ghodas and people walking fast on the same track, some colliding with ghodas, and some , like me, falling down now and again. after few kms, it was impossible to walk. We reached Rambada somehow, washened up at GTDC, Rambada and took ghodas for further jourey. all soaked in rain, despite of our raincoats, we somehow managed to reach Gaurikund.

We waite, for the driver,clattering our teeth. That nincompoop turned 45 mins late. I started getting fever by that time. Mum insisted on staying, but thanx to our driver, we went on. Our driver was experienced and smart. He moved on, the rain stopped, it was veruy difficult to drive as the entire way was slippery and the visibility was low. At 8 pm we were asked to stop by Police waalas. But thanx again to my driver, he drove on, despite of very less visibility, he ensured that we cover a further more kms. We stayed at a decent place with no geyser facility. They charged 20 rs for a bucket full of water. We did because we had no option. By that time i was down with fever. We called a night, and slept like logs unaware of what the next day holds for us. We left the hotel early morning and started for Badrinath. There also we stayed at Mandir Parishad because of our known to, all went smoothly, there was a shift in the level of water in Alaknanda River. We were also planning a quick visit to ''Mana GAON'', the last village of India, but our driver urged us to drive back, he sensed something wrong, We all agreed to go back. The way back to harridwar was scary. All the way there were Landslides, huge traffics, and rain. We drove on, without stopping. We managed to have quick Lunch wen the weather cleared for an hour or so. We never knew what was happening behing. It was 16th June, 2013.

The things we just visited and saw, experienced and enjoyed was falling off, everything was getting destroyed and we never knew, the people we left behind at kedarnath with a warm hello or a smile, people who earlier wished to leave for Badrinath instead of going Kedarnath first, people who stayed at rambada instead of moving on, were facing the anger of nature.

Devoid of any means of communication( There were no Mobile signals), We had no idea what was going on. Our driver drove on without stopping. Once we reached Rishikesh, the rain was getting harder. The weather was getting ferocious and wild. Even after that, Our driver didn't stop. He had expertise in driving, especially mountain driving. We reached haridwar at 2 in the morning. My dad's phone was flooded with calls and messages . It was 17th June , 2013, fateful day, that destroved millions of life. We managed to reach HAidwar, the moment we switched on the TV, we watched the scariest and the deadliest news of our life, There were people whom we knew, talked to. We got goosebumps. We decided to start for Delhi after breakfast, earlier we decided upon staying for a day in Haridwar. Glad, Dad took that decision.
Another horrible experience was waiting for us. We started after breakfast and not a km passed by, we were stuck in Traffic. It was a huge traffic Jam. We stayed in the same place, without moving, for 6 hrs. We got the news that water has flooded the city. Many small cars infront were submerged in water. We couldn't go bac, we couldn't go ahead. That tym dad showed the courage and decided to go ahead. We crossed the flooded area at one go, Our car was fully submerged too, but dad did not stop. He just accelerated and kept moving. And themn it was gone.. We passed it. there was smoke all around. By that time there was another JAm, waiting for us. We reached Delhi at 3 in the morning. Wot was supposed to be a 6 hours journey, stretched into 18 .

We reached Delhi on 18th June. We couldn't have managed it without God's grace and our driver expertise. Uttarakhand Govt. did a terrible Job in managing and developing things, as a result thousands of people lost their lives and property.

An experience which i would never forget. I still remember the face of a woman with her family who asked me, while i just started from the bhavan to my wayback to gaurikund, she was going for the darshan "aur kitni durr hai" she asked, and i said ''bus aa Gaya'' , I saw here interview on T.V , she was crying, losing all here bags and baggages, she was stranded. That guy who came from Chennai with her Mom for Yatra, were swept off by the ferocious Mandakini river, The people with whom we ate at Rambada, who decided to stay for the day, were crying and looking for her family members.

That day still give me goosepimples. It has made an Impact on our mind , that is difficult to wash out with time.