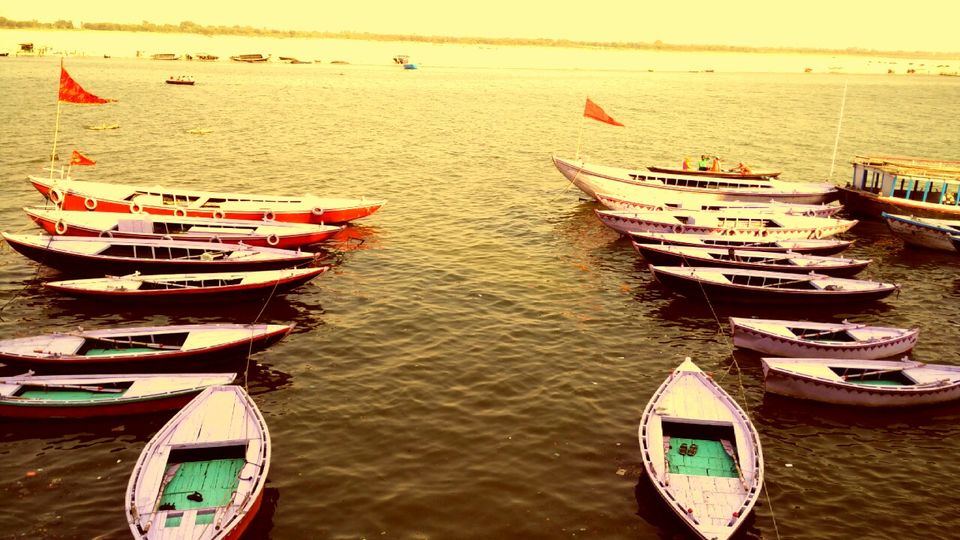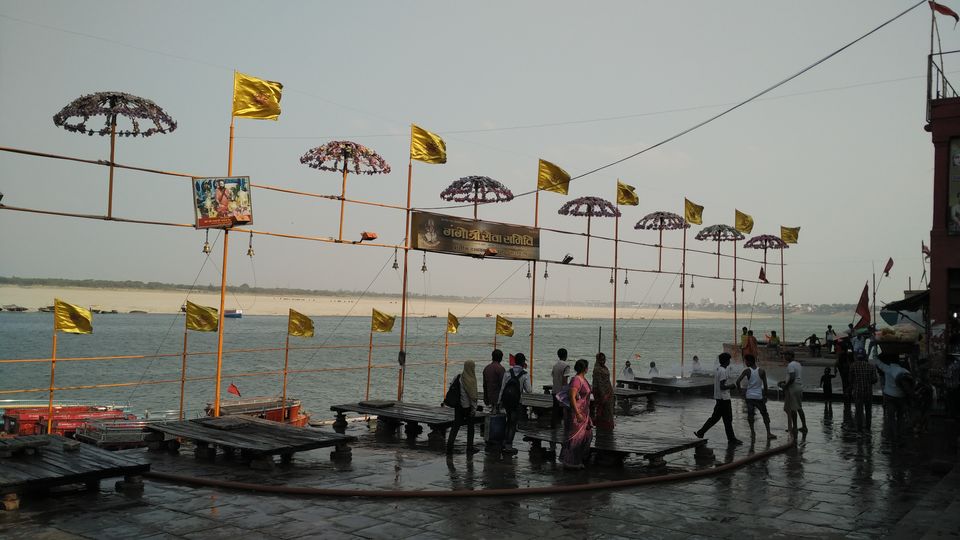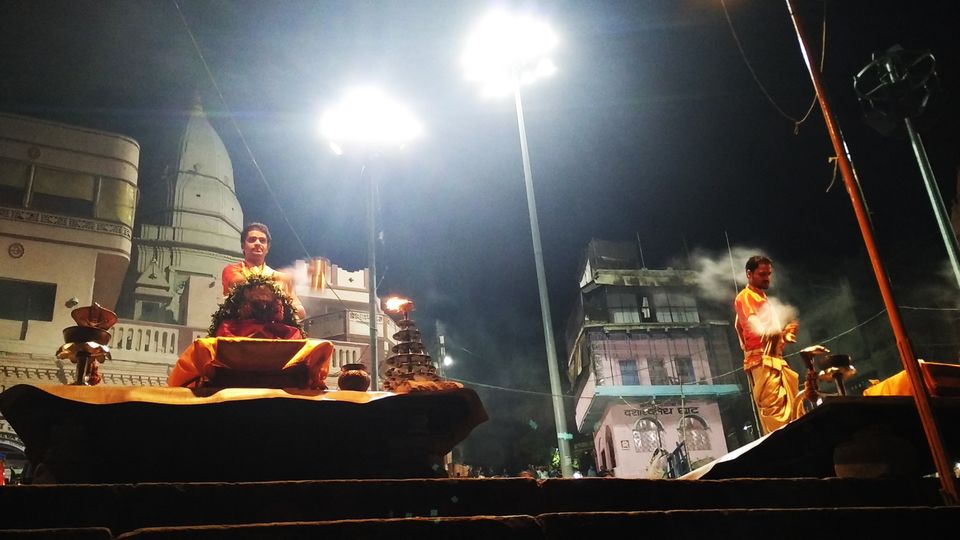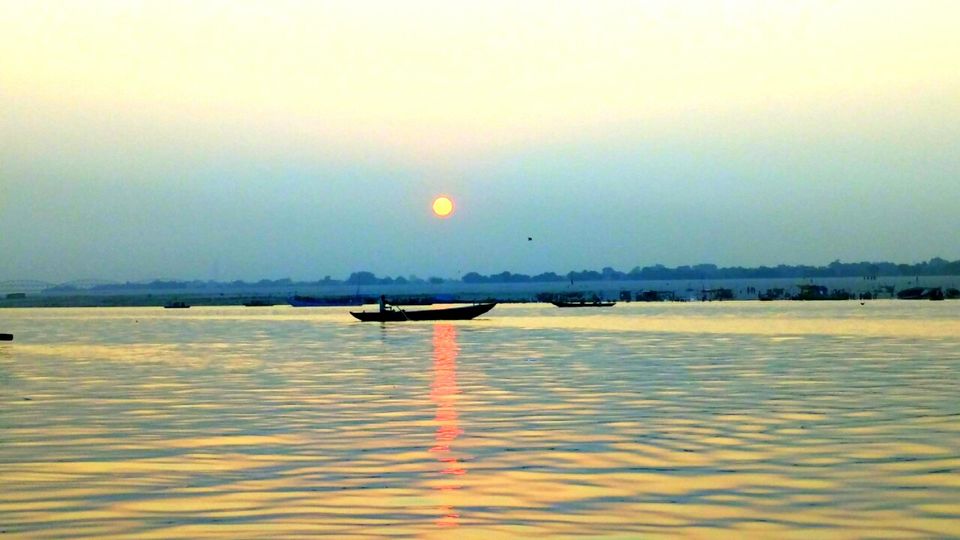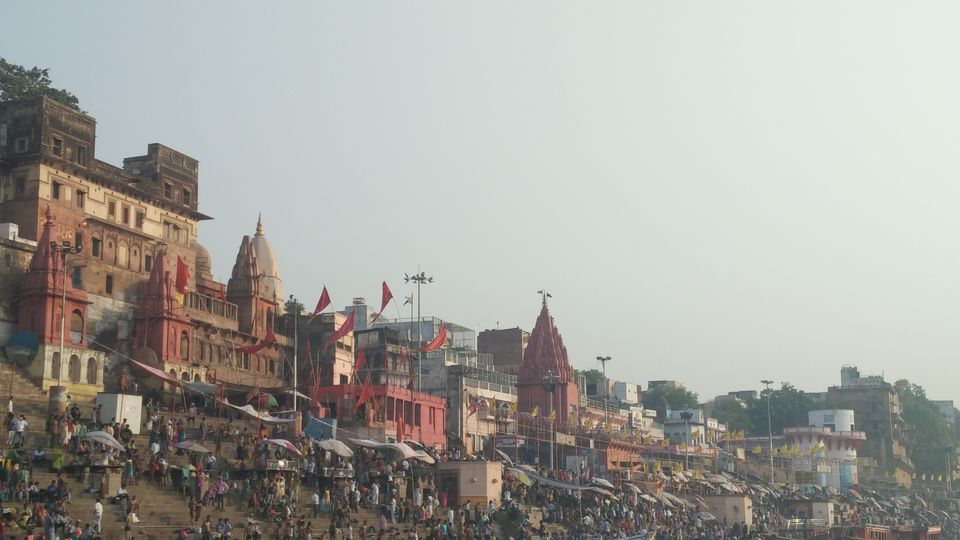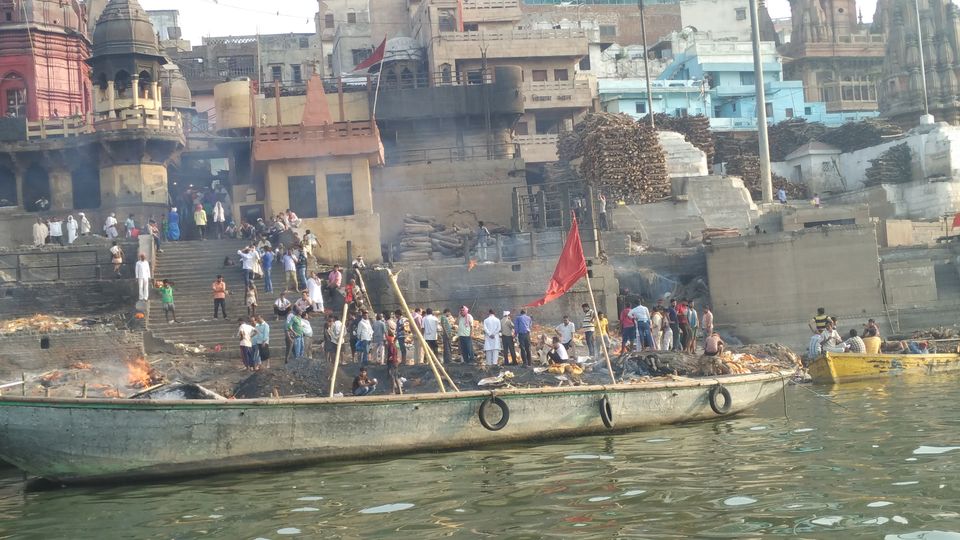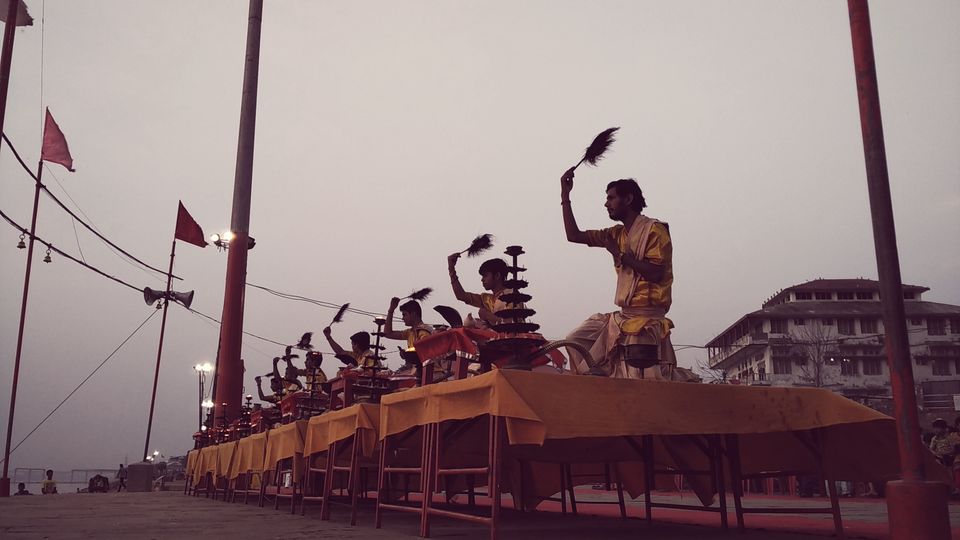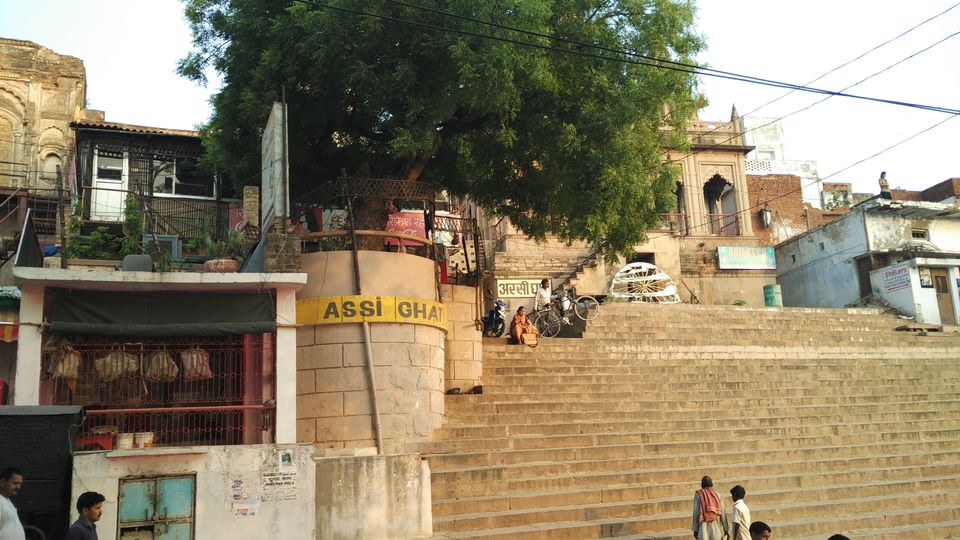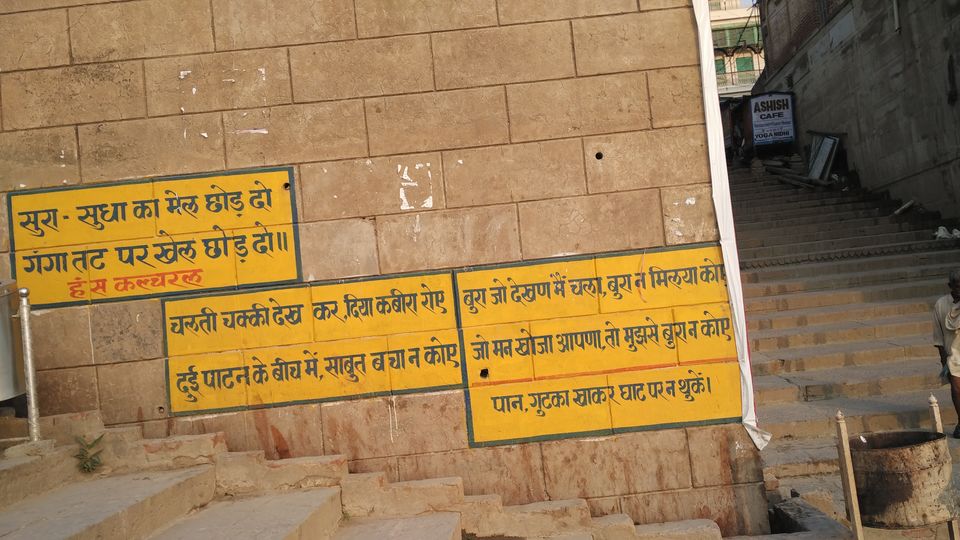 In the midst of the craziness of Varanasi, I found peace, the calmness and the serenity. How I started my journey? I am a lady solo traveler. How did I manage?
Leaving behind the chaotic daily mundane life, I just decided I want to go to Kashi, solo. I wanted some peace. Tickets, I don't know. Train/Bus, I don't know. Where would I go?. I didn't know. "It's Thursday, I am travelling tomorrow", the only thought in my mind and I made it. Sharp at 8:35 PM, I managed to board a train for Kashi. I couldn't sleep the previous night,all in mind was the Ganga ghats, more than 20 times, I have checked tripadvisor.
Here, I am in Varanasi, checked in Zostel ( an amazing, affordable and very secure place to stay). In the evening, when I went to my most awaited ghats, I was astonished to see the boats, the river, the people. I just walked a bit, went behind the ghats to explore the city.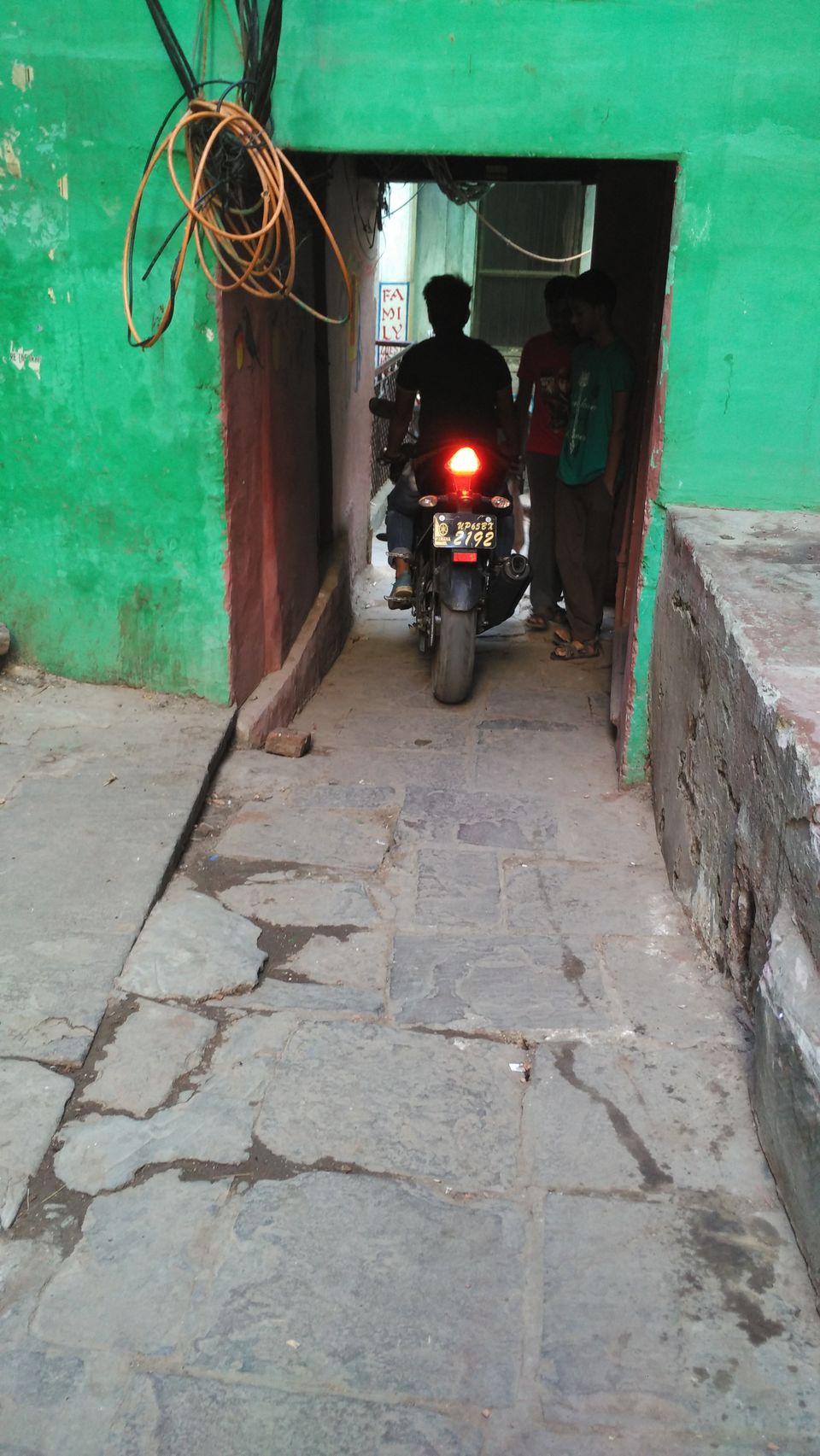 The roads were very narrow, both the sides covered shops. I reached a shop where they were selling handmade bands, took two from there (100/- each), while I was talking to the shopkeeper about the city,about his work , his family, he asked me if I want to have a cup of tea. Mind-boggled, hundred times , it came to my mind , should I ? or should I not? in a fraction of second. I wanted to push myself, out of my comfort level, and I said "Yes!". He took me to the shop, bought the tea for me, again should I drink or should I not?, I drank it. The tea had a little different taste, indeed amazing and relaxing. We talked a bit more about the ghats, how do people earn here? main source of living as he mentioned was making sarees. I told him, I want to see one. He said, why not. I will take you.
On, my way this stranger totally, whom I met an hour ago, in the mid of the band negotiations, we just developed a humanitarian relation, took me to the small gullies of Kashi.
He helped with the famous Maghai paan of banaras, ofcourse, I had done my homework before coming to city, the famous lassi at Baba Lassi and here I reached to see how the sarees are made.
I could see this machine, two labours, 10 minutes and a beautiful saree coming out of it.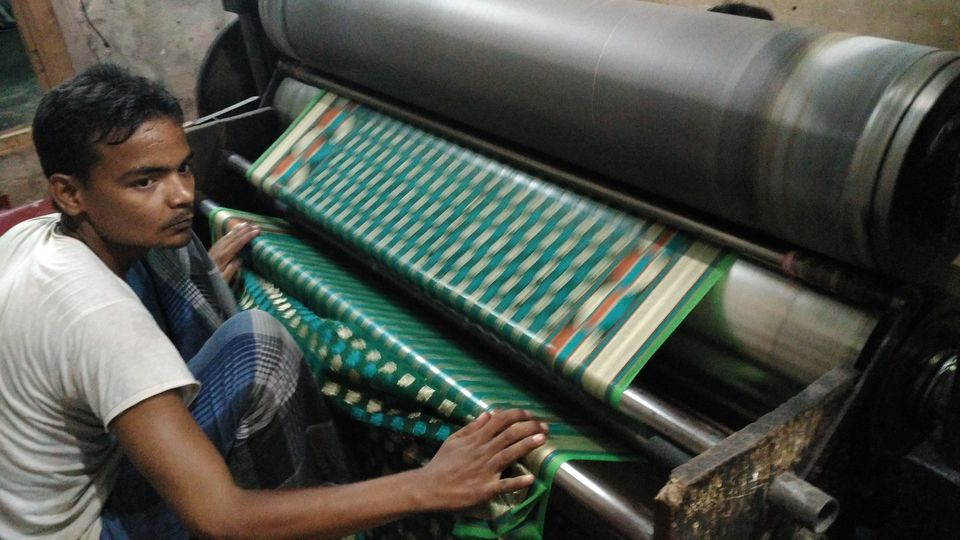 He took me to the famous Shakti Peeth Mandir and then he said, now it's time for the famous Ganga Arti. He took me to the Dashashwamedha Ghat, got me a seat and left. I saw the grand Ganga Arti, mesmerizing. I could see the effort that they make to accomplish the Ganga Arti, which is done daily sharp at 7:00 clock in the evening at the Dashashwamedh Ghat. An amazing and a grand experience.
When I came to Zostel, I talked to couple of people about what they did during the whole day. Zostel mainly is occupied by foreigners. People from Germany, England, Romania, Israel were staying there already. Talking to them, also gave me a different perception to the way they look at things.
Next morning at 5 o clock, I went to see the sunrise, accompanied by my Romanian friend, Tomi. We took a boat ride (Dashashwamedha Ghat-->Assi Ghat--> Manikarnika Ghat-->Dashashwmedh Ghat). Same day, I went to Sarnath and came back. In all of this, I just realized, I couldn't feel any calmness, that connection with yourself. No, I didn't get it what people talk about.. Then I questioned myself, how much time did I spend on Ghats? Did I walk on the Ghats? Did I observe anything?
I decided to go alone to the ghats the next day.
It was 5:30 PM when I went to Manikarnika Ghat. It was very usual to see dead bodies over there. It was all very mechanical for the bodies coming in , being burnt.Suddenly, a weird man came near to me and started explaining over the cremation ceremony. The whole 10 day ceremony. I didn't know that in Hindu customs, younger son puts the fire incase of mother's death and elder son in case of father's death. Although, he was very creepy and spooky, I decided to hear whatever he mentioned as I didn't know anything about it. It was all different from the normal routine life, office, breakups, marriage issues. It appeared as everything is temporary, this is the truth. Everyone has to die, however you live, or lived you have to die leaving all these fist fights behind. I realized everything is temporary.
Then he told me about hospices where people come to die to attain moksha. They say that this land was cursed that the fire will never be put off and since then 24X7 the dead bodies are burnt on this ghat of Ganga. When it became all the more spooky, I just ran away from that man, he started following me and asked me for donation for the hospice.By this time, I was so scared that I didn't have the courage to go and check where to give donation. So, I just gave him little money and came back to Dr. Rajendra Prasad Ghat. Sat quietly, observed people, in that messy and chaotic
environment, I felt peace. The bhajans at the back were actually soothing.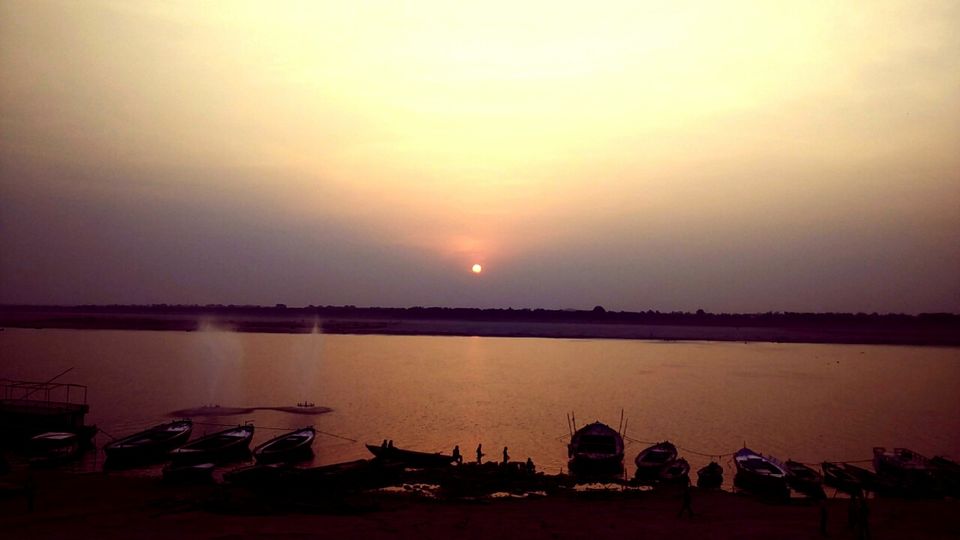 The very next morning, I decided to see the sunrise and the Ganga Aarti of Assi Ghat. I asked another solo traveller to accompany me for the sunrise, but he ditched me. It was 4:15 AM, and I had to go, it was all dark, no one around. Again, Shall I go or Shall I not? I have to see the sunrise. I decided to walk and walk , without looking back . The 1 km stretch was scary but after that, it was ususal. There were many people on the road. The point is it was risky of me to walk all alone, my heart was pounding with high frequency but I just believed in myself and went on. I walked on to the Assi Ghat and saw the beautiful sunrise. Had the most amazing lemon tea and finished my beautiful journey which changed me.
P.S. Pushing yourself beyond the limits is the only key to unlock your potential.