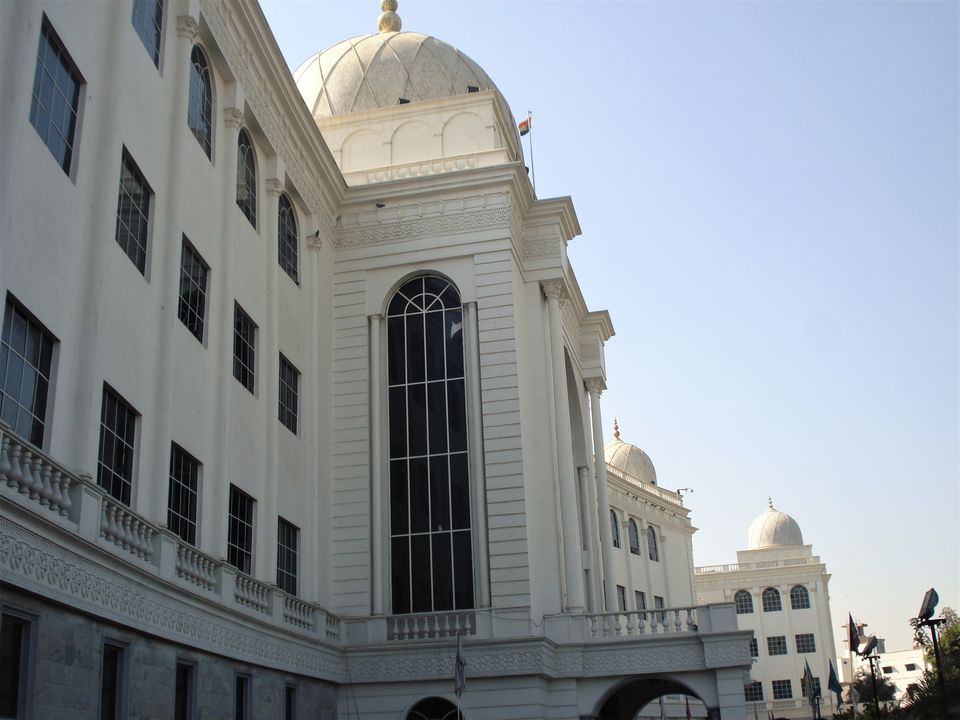 The first thought which came in to my mind while writing this blog is that I should not try to write about Salar Jung Museum's collections. Actually, I can hardly do justice to that. It is such a huge collection and an unbelievable collection of artefacts by a single person that it's beyond description. Perhaps, I must say, I was rather intrigued to know more about the person, Salar Jung III and his passion. An incredible collection of 42,000 art objects, 9,000 manuscripts and 60,000 printed books. The art collection is exhibited in 38 galleries broadly classified according to the origin of the art form, like Indian, Far Eastern, European art etc. I wondered how it was possible for a person to collect such a vast and varied range of artefacts!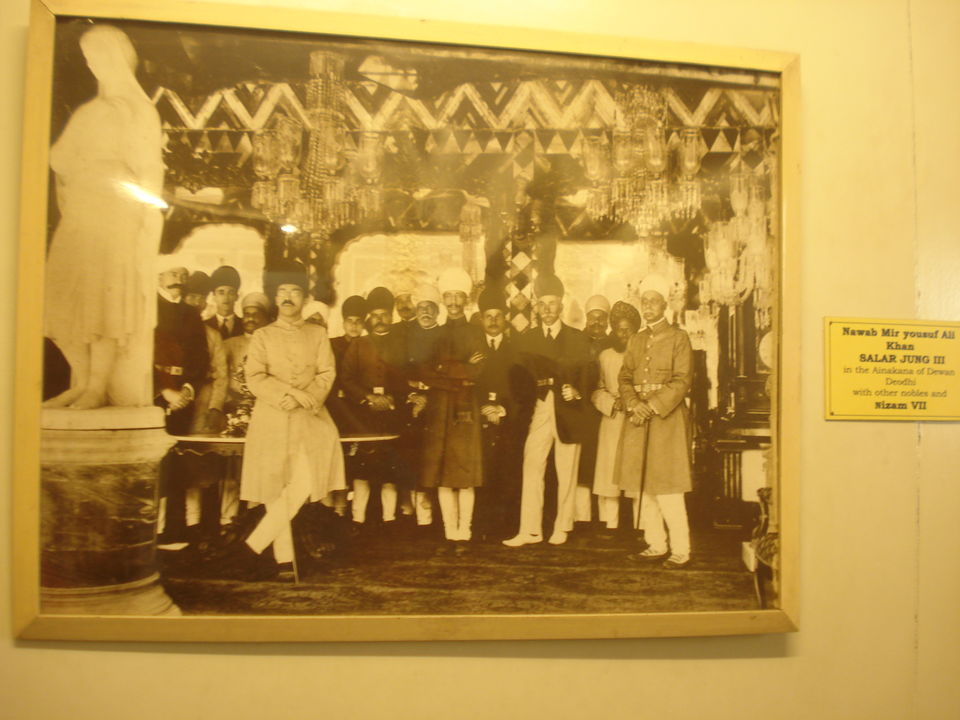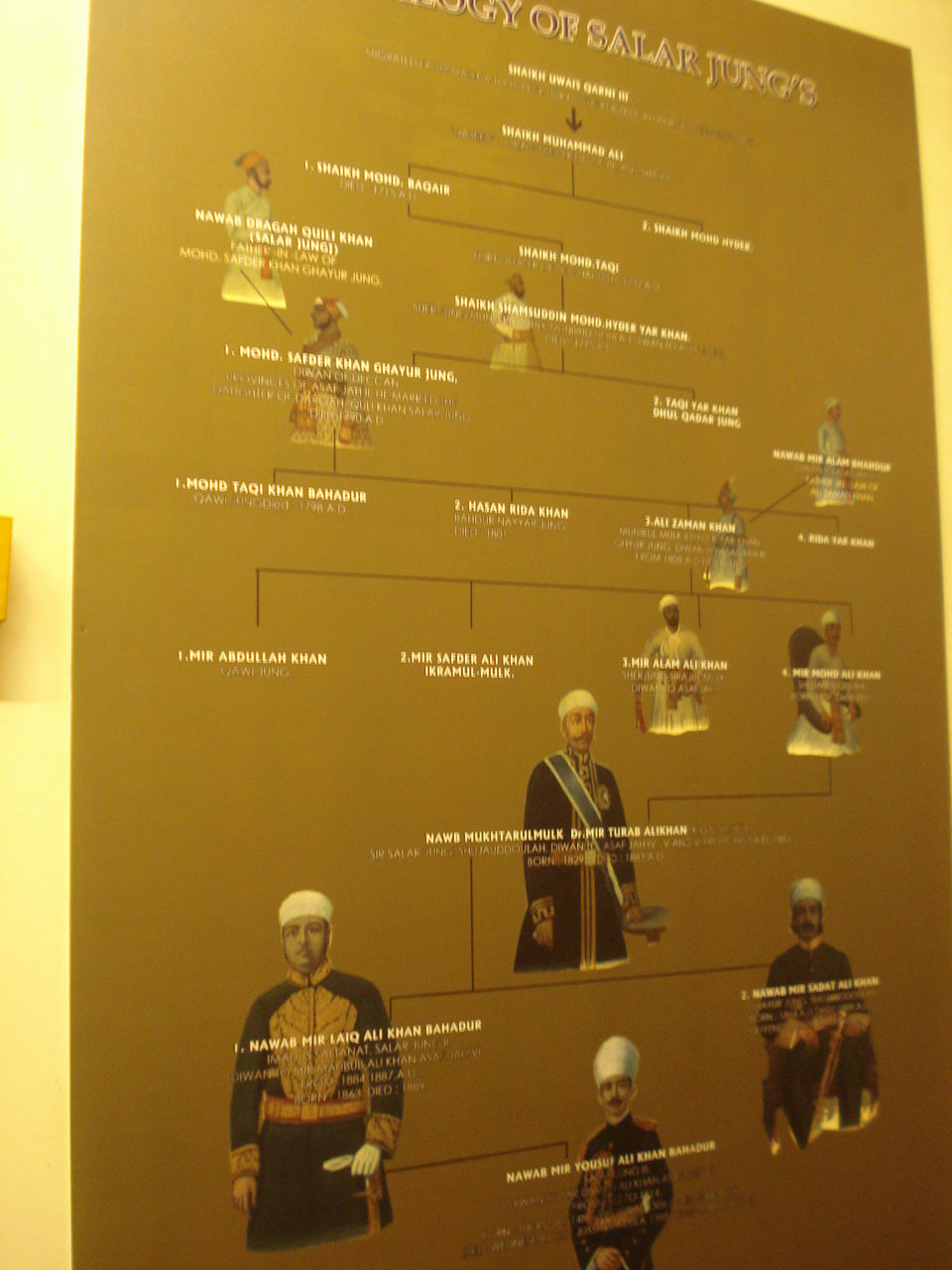 Salar Jung I, grandfather of Mir Yousuf Ali Khan (Salar Jung III) was appointed the Prime Minister by the Nizam, Nasir–ud Daulah. He was an able administrator and also a connoisseur of art. The famous sculpture "Veiled Rebecca" was brought by him from Italy in 1876 (this sculpture is made out of a single piece of white marble and so beautifully sculpted that the veil over the Rebecca turns out to be as real as cloth and unbelievably transparent). After him, his eldest son Laiq Ali Khan (Salar JungII) was appointed the Prime Minister but died very young at an age of 26 years leaving behind his 24 day infant son, Quasim Mir Yousuf Ali Khan. This minor boy at the age of ten was conferred with the title of Salar Jung III by the then Nizam. He inherited a significant property with annual revenue of 23 lakhs at the time. Later he became the Prime Minister in the court of Nizam. Being a great admirer of arts, he showed his interests in collecting rare artefacts from different parts of the world. Gradually his collection multiplied. He purchased from art dealers, antique dealers and also while travelling. In 1914, after resigning from the post of Prime Minister on health grounds he spent time completely in his passion.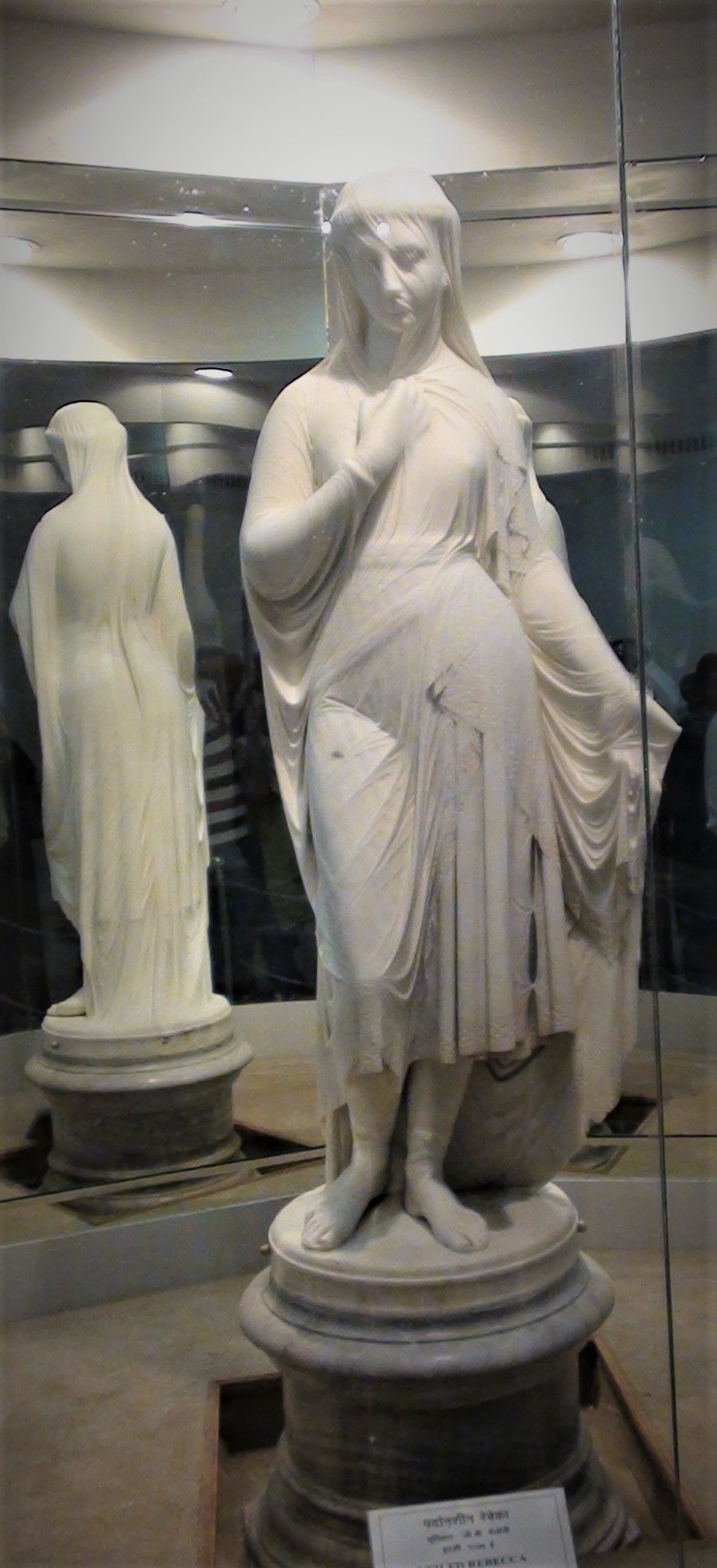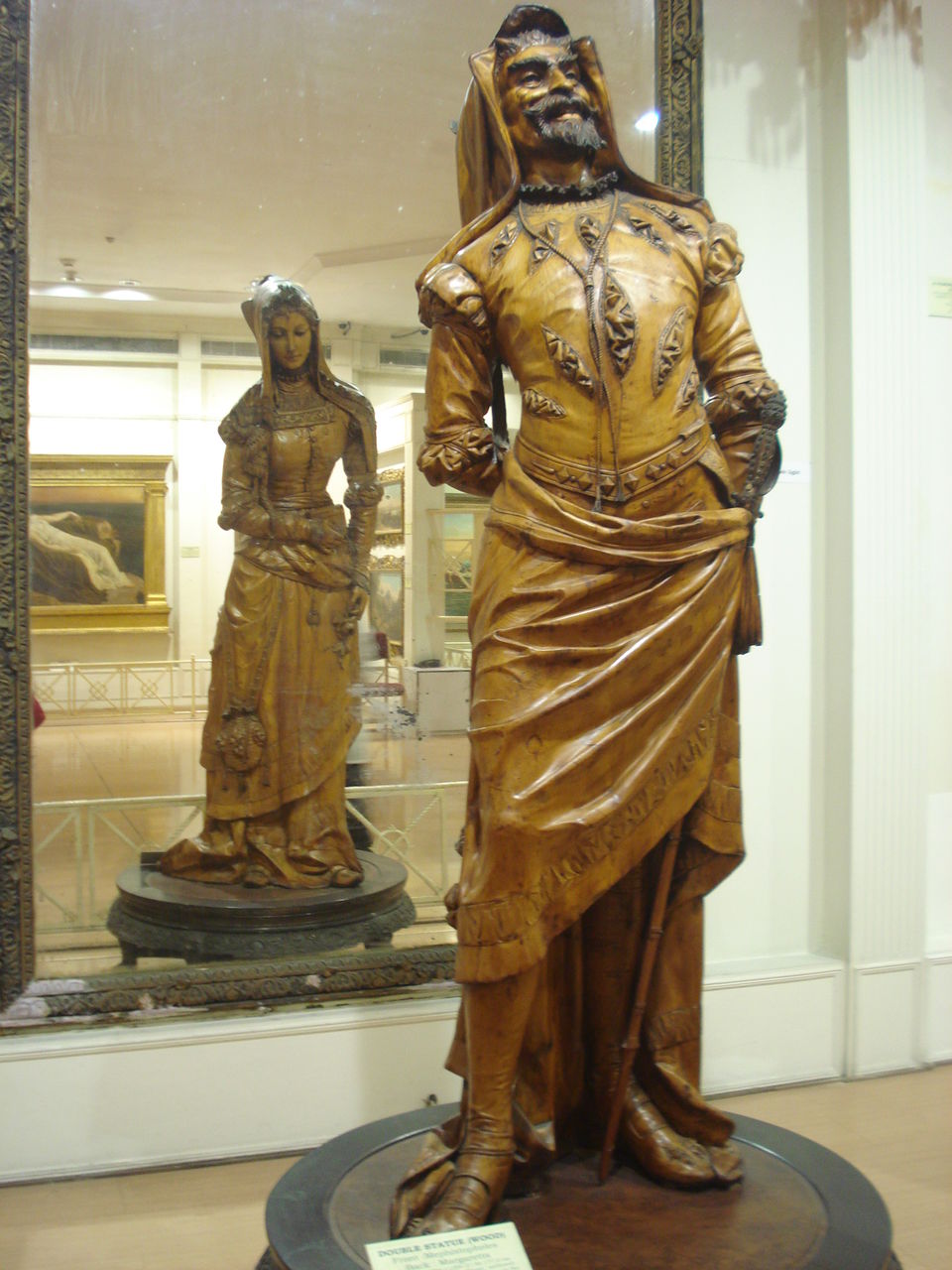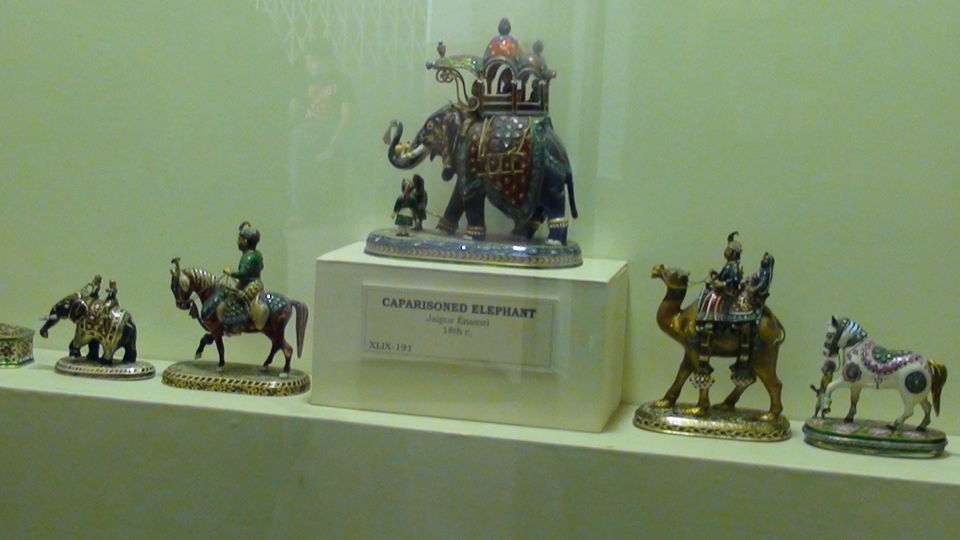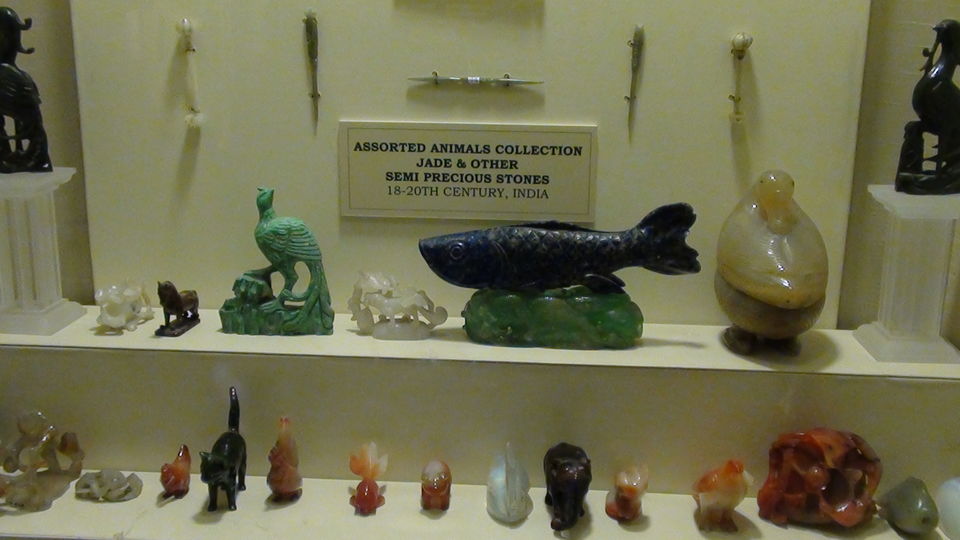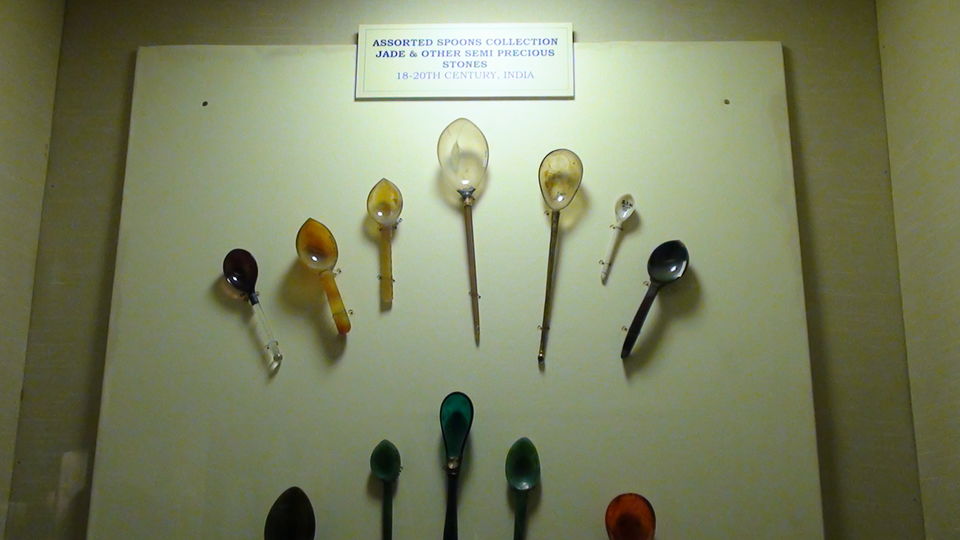 The walls of the foundation gallery in the entrance adorn the photographs of the Salar Jung family whose brilliant collections attract thousands of visitors throughout the year. The galleries are spread out in three blocks – eastern, central and western blocks in each floor of the two storey building. I never thought exploring galleries will be so much exciting. Be it in the walking sticks section, ivory chairs, snuff bottles, weapons or clocks section, every item displayed deserves only appreciation. The variety and uniqueness in the artefacts is incomparable.

In the crockery section, I learnt something new. The sea green glazed plates more or less resembling jade stone attracted me. The description of Celadon says that celadon plates can detect poison! Reading the description I became more inquisitive. The legend associated with the celadon plates says that celadon plate breaks or changes its colour if poisonous food is served on it. Celadon has its roots in China. From China, it spread to other Asian countries like Korea, Japan and Thailand. Other porcelain crockery items from South Asian countries are amazing too.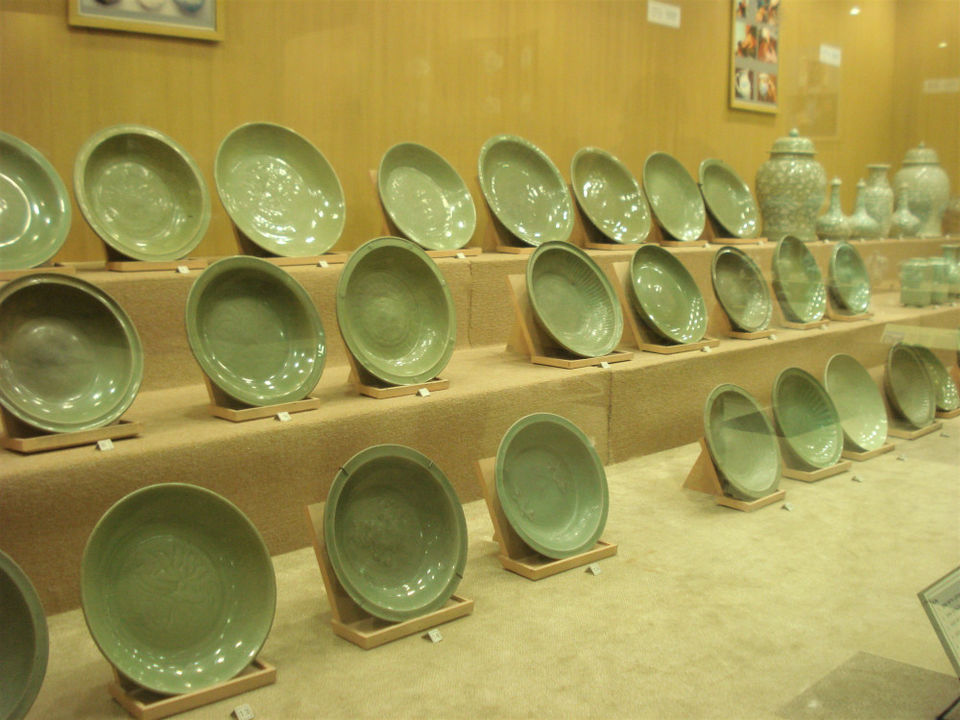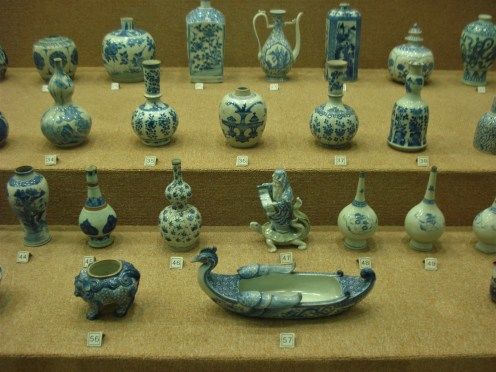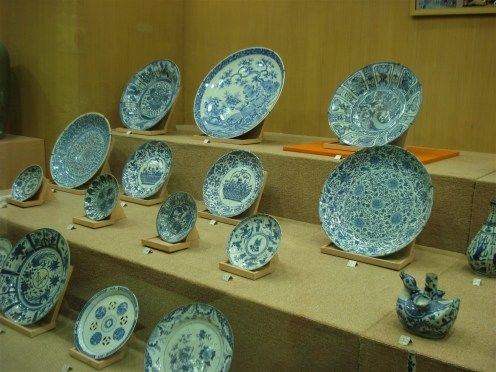 Another section that I liked was that of Indian paintings and manuscripts. I was so much excited to see the original paintings by renowned artists from Bengal – Nandalal Bose, Abanindranath Tagore, Benode Bihari Mukherjee, M.N.Roy, Jamini Roy and also of Raja Ravi Verma .
Visiting a museum is always like travelling through the pages of history, but visiting Salar Jung is more than that … there is undoubtedly an X factor associated with this Museum . The beauty, fineness and uniqueness of the collections absolutely define the difference.
This was originally published in my Blog ( WordPress).