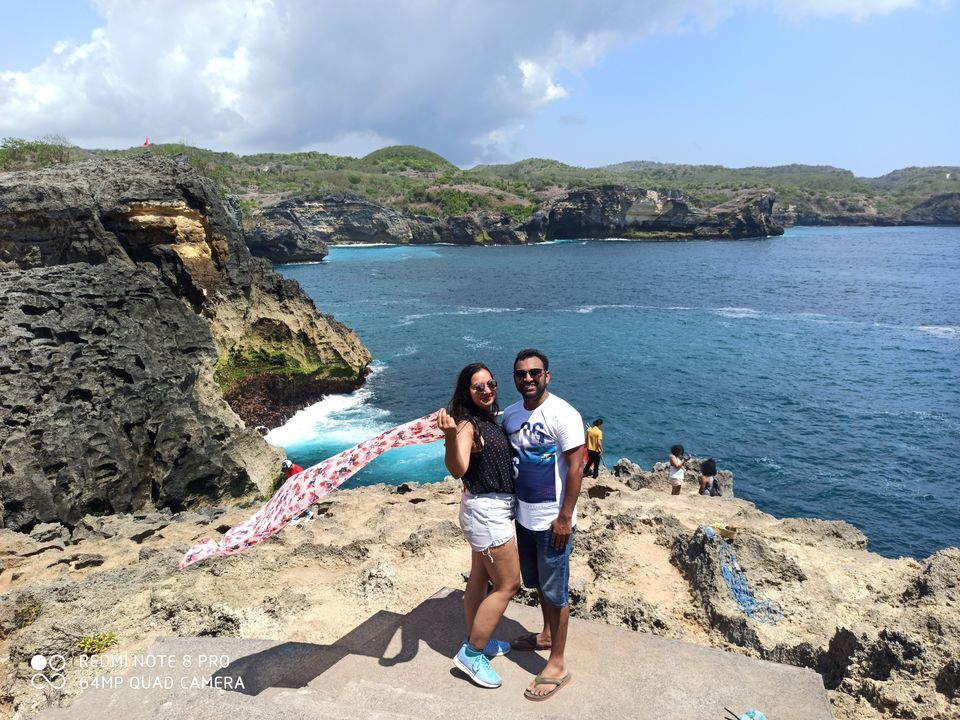 After almost a year into married life and small vacays here and there over the weekends, we finally managed to get a week off for our first International holiday. We had so many discussions and debates over various destinations across the globe and finally decided to book flights for Bali. I was very apprehensive about my first experience of vacation abroad and wanted it to be at a destination where I can accomplish all my travel fantasies. I believe lots and lots of time and energy needs to be invested in planning a good trip and I would strongly recommend spending time on planning, even if you prefer to plan with travel agents. I would say going into details of everything that's going to be a part of your holiday will surely enhance your experience.
After booking tickets, we decided to plan our days with help of travel stories shared by various travel bloggers. We started laying out plans from day 1 to day 6 bringing every possible combination into place. Finally, we divided our trip into three parts.
Part 1 - Kuta, Nusa dua, Cruize, Nusa penida
Part 2 - Ubud, Bali Swing, Waterfall, Pool villa
Part 3 - Seminyak, Beach clubs, Night parties, Massage
After Immigration and other airport formalities, we started our journey towards Kuta Sea View Resort. While riding through streets of Kuta, I felt like being transported to a new world, with beach on one side and hotels, restaurants and boutique stores on other. The fact that I would be able to wake up and hop on to beach on other side of road in front of my hotel has already given me enough goosebumps.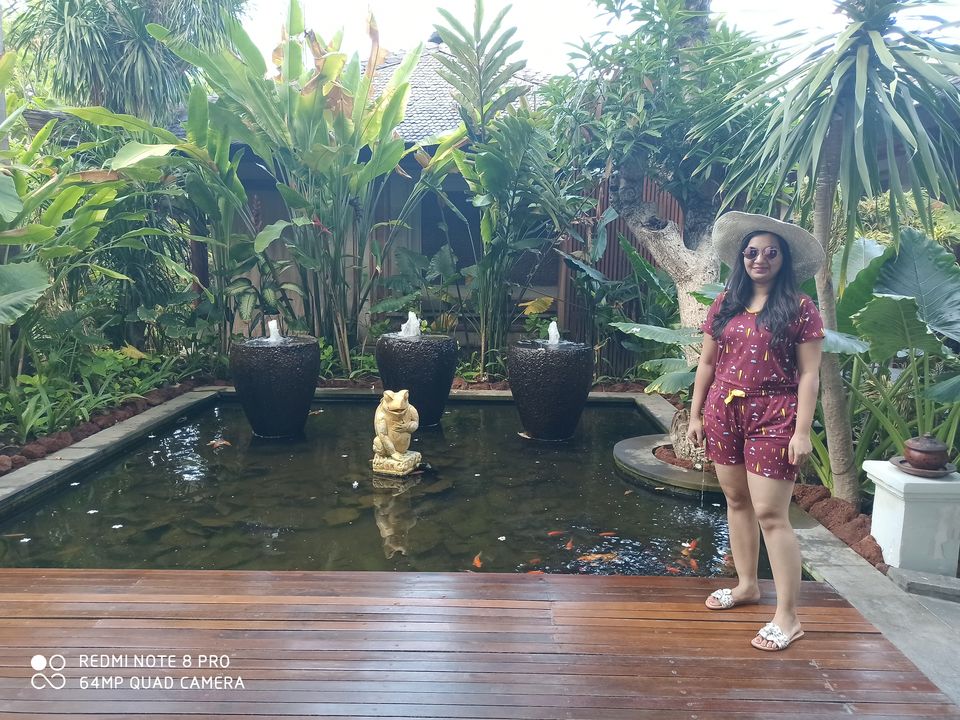 We checked in to this huge property with artifacts of Bali culture presented everywhere and people dressed in traditional wear offered warm greetings. We couldn't stop admiring the property during three days of our stay there. Being in this resort is in itself an amazing experience.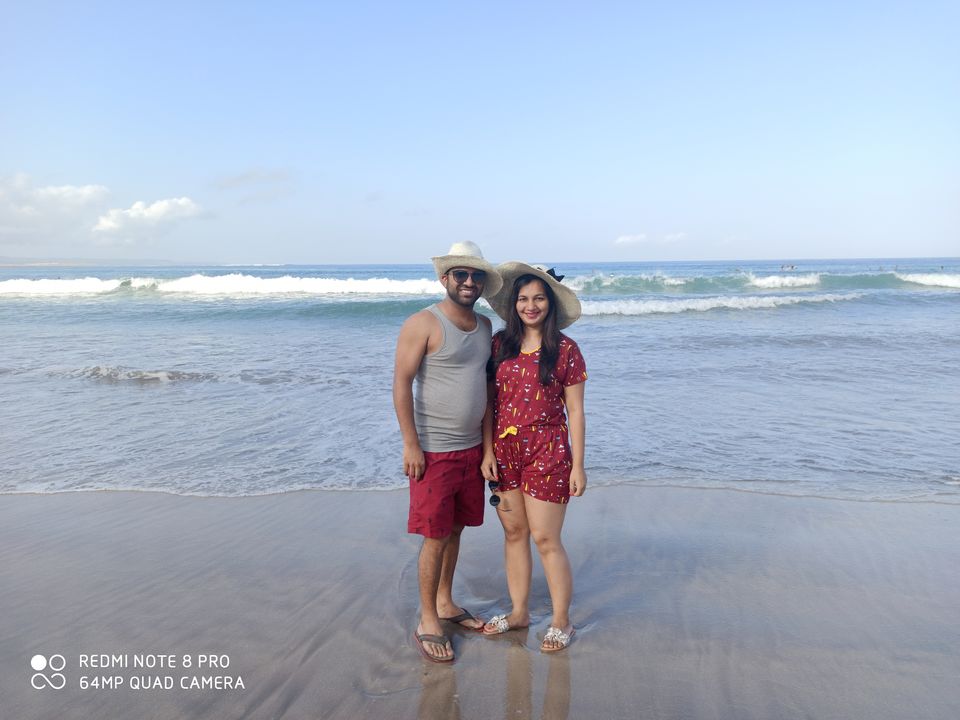 We reached Nusa Dua for water sports by riding on Two wheeler. Exploring a place on our own pace without much interference from drivers and tour operators brings joy to us. After getting to know about the thrill involved in various water activities, We decided to go ahead with Para sailing and Sea walker. It was going to be our first experience of being above water in parasailing and under water in sea walker. I was excited and nervous at the same time for both the sports. There is a reason that these sports are called adventure sports, but we were ready to take this adventure head on. Sailing over water during parasailing, actually felt like we were flying. I had a practice of closing my eyes when scared in adventure rides, but everything around me was so pleasant that I lived in the moment. That was a moment when I felt - yes, Life is beautiful. Happiness filled across my body after completing parasailing. I was even more excited now to go under water in Sea walker. But while waiting for my turn, many people were coming out scared and they said, its dangerous. Again, I was in dilemma and mind was struggling between - don't go, its dangerous Vs you can do it. Finally, I decided to be courageous and explore. Truly, it turned out to be another occasion of overcoming fears. I have never tried swimming, because I don't believe that I can control breathing but in sea walker, I simply followed tips shared by coach and walked seamlessly through it. This whole experience made be feel - if you can believe it, you can do it.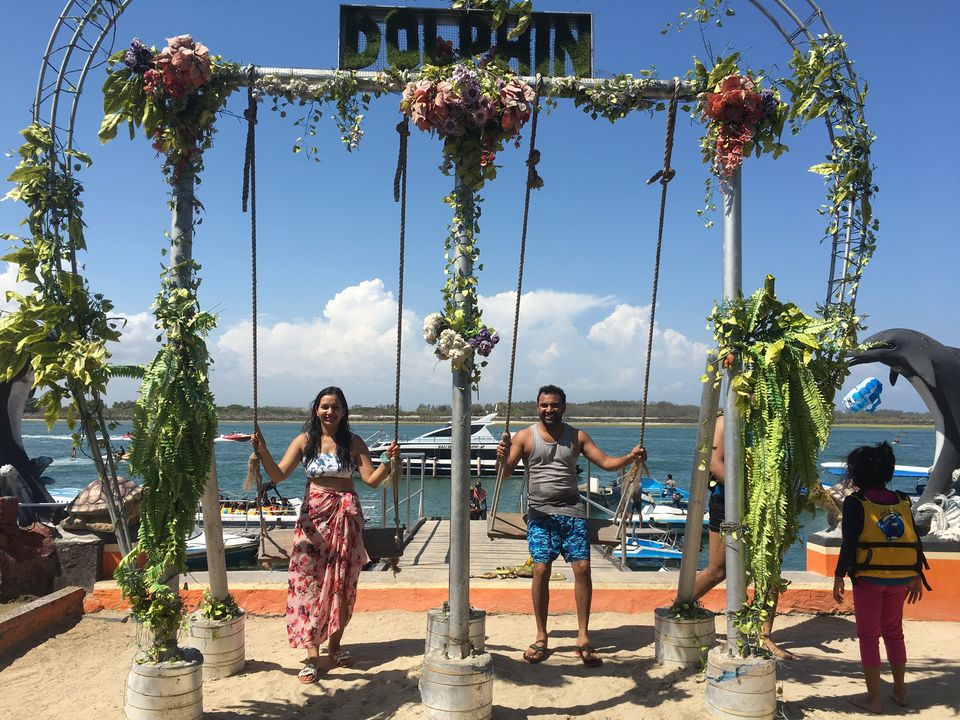 After a day filled with adventure, we went on for cruize. Being in Bali was more like being in Sea on this day. Sunset was most special time of day during our stay in Bali and spending this on cruize has brought an evening filled with lots of love. The peace that I always look for, came through, while we were standing on edge of cruize in middle of sea.
We started early and reached bay for a bumpy motor boat ride to Nusa Penida Island. During one hour journey, we made friends with a couple from Bangladesh. On reaching island, it was fun to interact with our taxi driver who didn't know Hindi or English and none of us knew Balinese. Shocked at first to being driven by a person who did not understand our language, we really enjoyed exploring places like Kelingkling beach, broken beach and crystal Bay with him.
On his Birthday during our stay in Kuta sea view, we were surprised and thankful for this warm gesture by staff.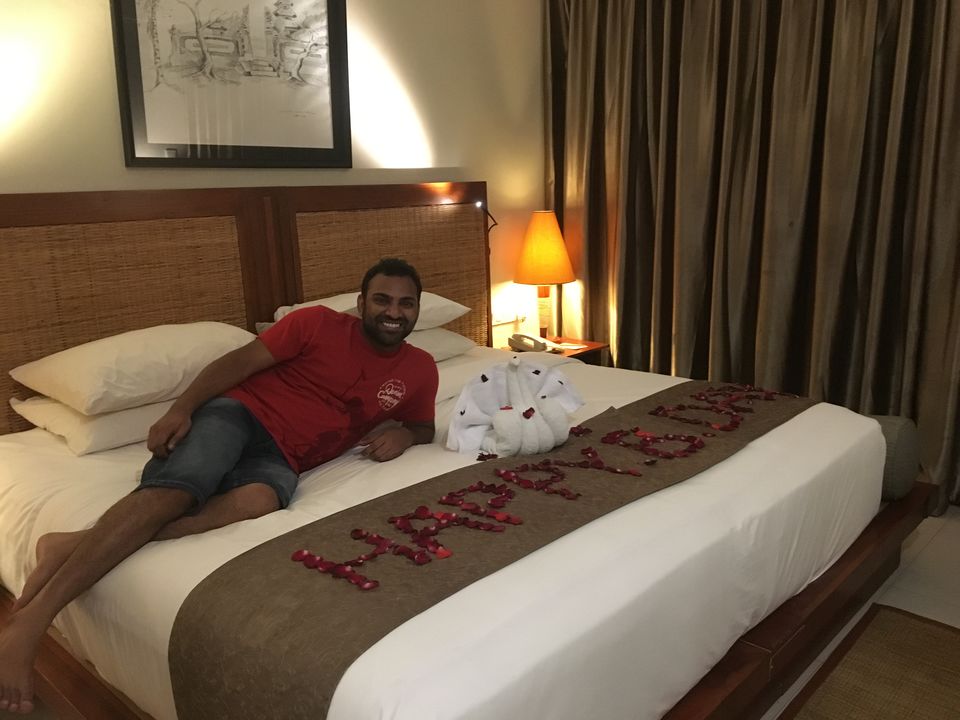 Three days in Kuta were filled with amazing experiences, we have discovered places for good food as per our taste and became accustomed to going on beach sometimes in morning and sometimes during sunset. Easily, we found ourselves quite comfortable in this foreign land with plenty of good vibes and welcoming people. Checking out from Kuta sea view resort felt like leaving a long held rented house. The whole experience of Bali was so flawless that it made us believe that Bali is rightly known as 'Island of Gods'.
Thanks for reading and I will share more about Bali in next article.