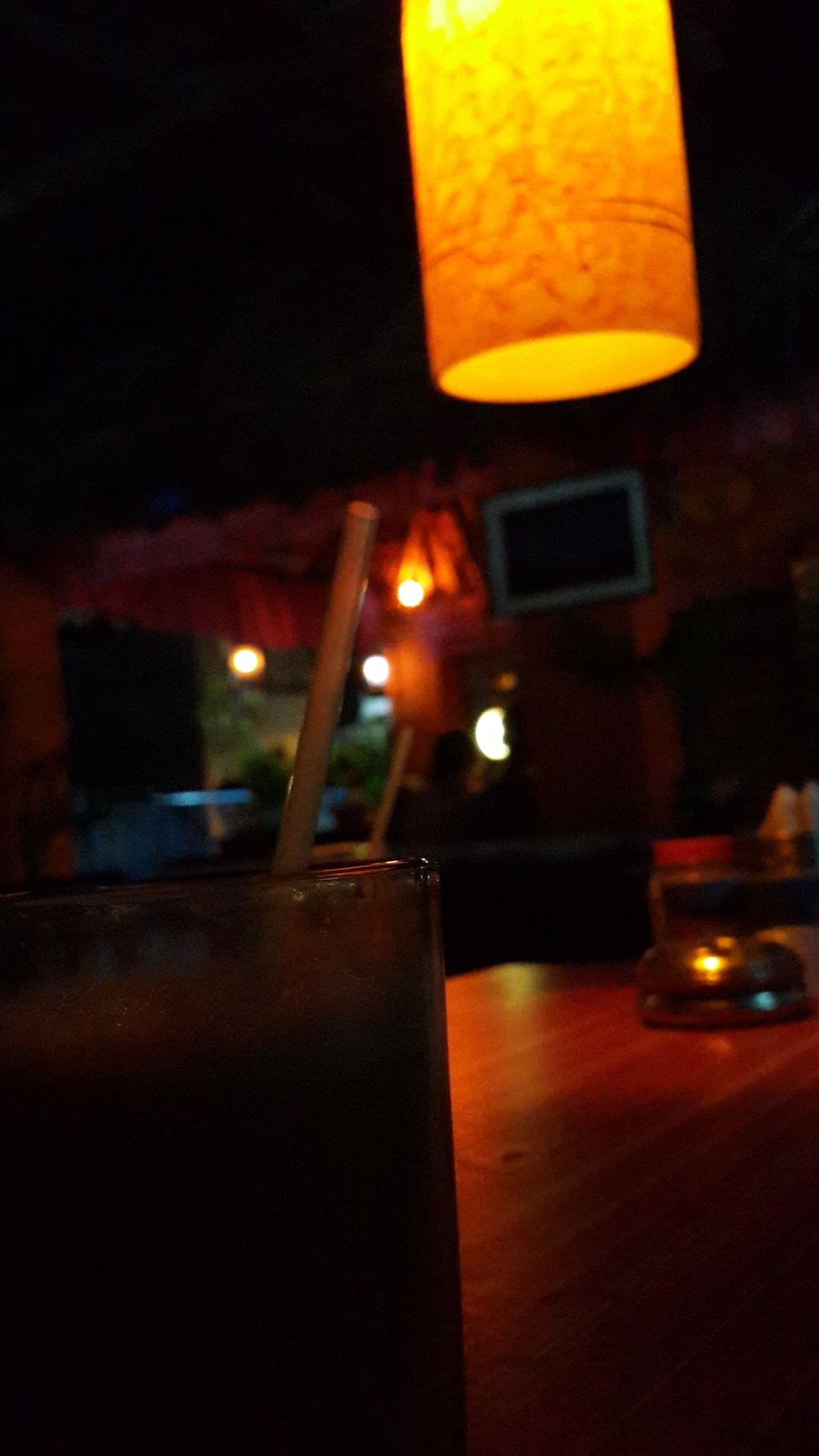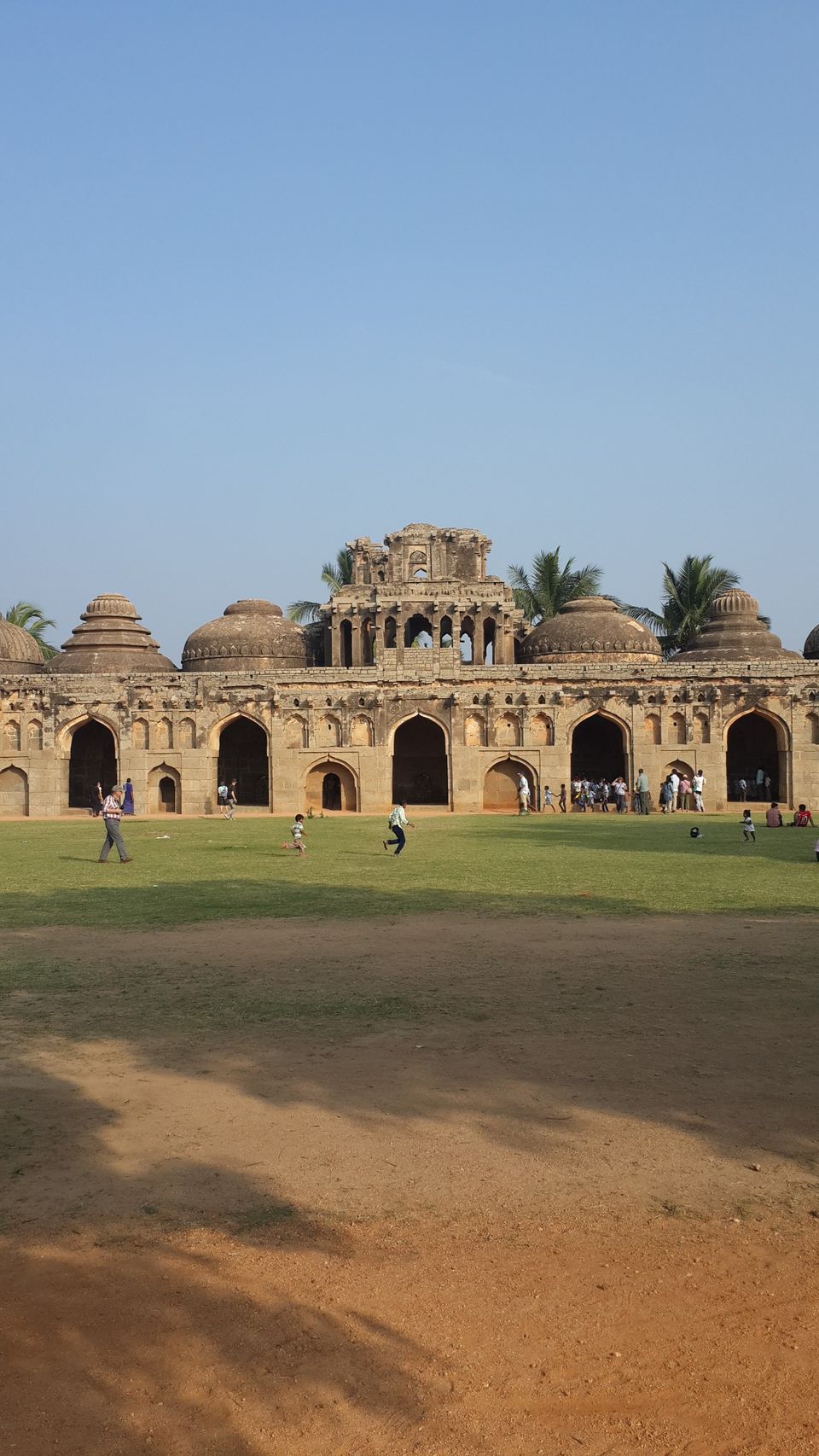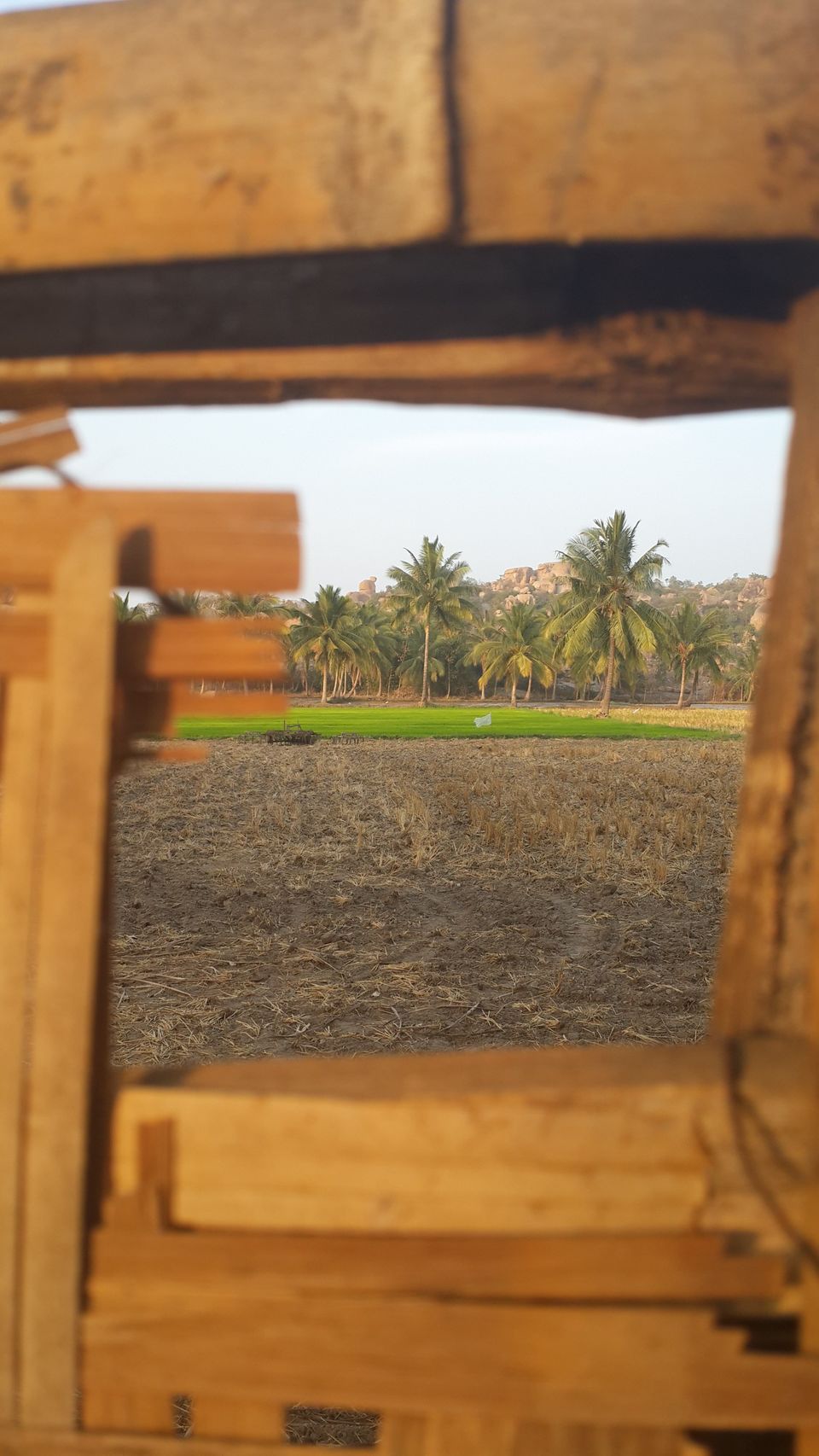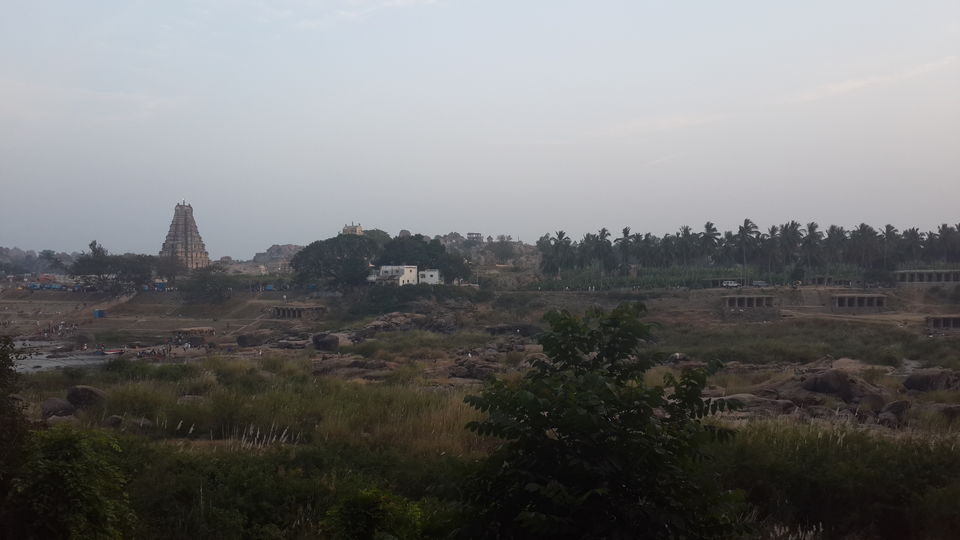 After much deliberation we finally zeroed in on our destination. We weren't going to ruin our Christmas weekend. It was unanimous - we would go check out the ruins at Hampi.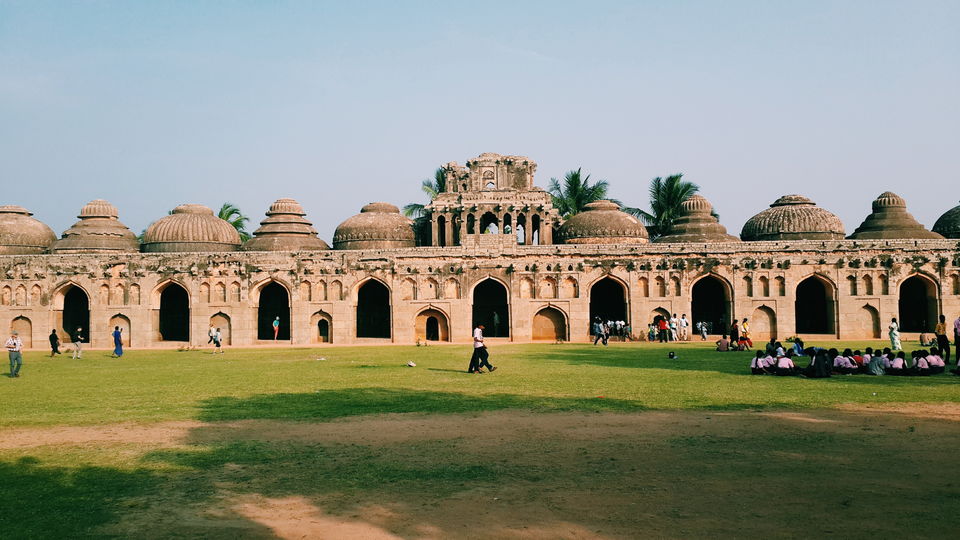 We mulled over renting a car from Bangalore and driving all the way ourselves. But there weren't any available. The good folks of Bangalore had taken them all - each car a Christmas present. Nothing better than a long drive in December. So we got bus tickets for a cool INR 700 each (sleeper,one way).
Pro tip for Hampi bound travellers - do not take a vehicle there. We realized that as soon as we had entered the settlement - a tiny hamlet on the edge of ancient Vijayanagara. The second largest city in the world in its prime - half a million inhabitants strong. That number has dwindled to a few thousands now.
A warren of narrow streets come alive with its hustling traders - the local townsfolk. Most have a shack built right in front of their house. There is an open air restaurant every five steps you take in any direction. Almost every street has a convenience store - where you'd get anything you can think of on a holiday. Perhaps every home had a guest house(to rent) on the top floor.
But that's not it. The tiny hamlet is a microcosm of everything we wish our world to be. Everyone knows each other. The moment we got off the bus there was an auto rickshaw driver at our beck and call. He was accompanied by a teenager who offered to show us his guest house. We looked inside and immediately left in search for another. Two words - Shitty Toilet!
The rickshaw driver, Raju, took us to another guest house just about to be vacated by a family. It was brilliant. We paid the advance, left our bags in and went off to hunt for food. Following Raju, we took a left and then a right and then a few steps later we were at Ravi's Rose Restaurant. We had barely walked 50 metres.
While we had our English breakfast and banana milk shakes, Raju showed us all the monuments on a crude map. An omnipresent hand drawn cartograph - you'll find more copies of it in the city than all the tourists, monuments and auto rickshaws combined. 3 hours it would take us to scope out every last remaining ruin. There was plenty of time to do it 4 times over in the two days we had. So we decided to cross the river that day and visit the monuments the next.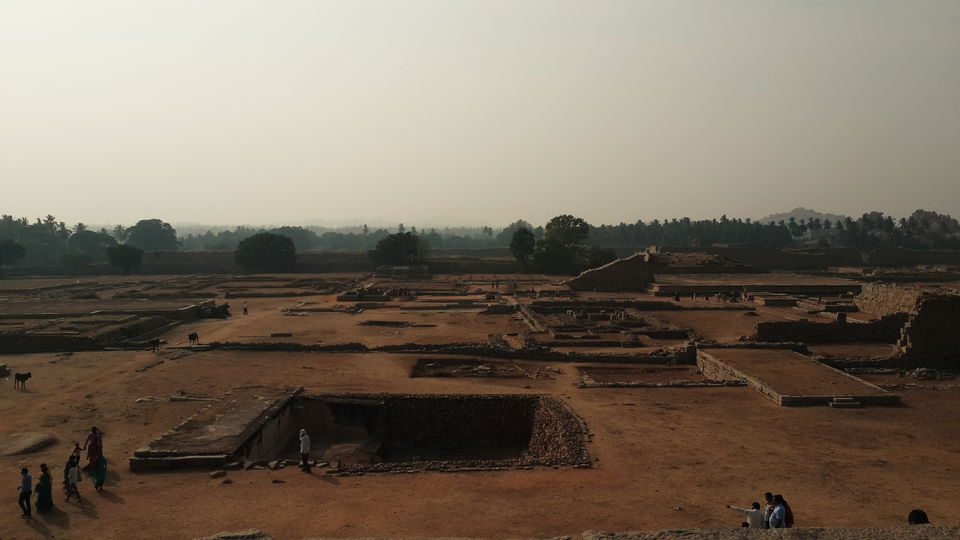 We took a Teppa boat (coracle) to cross the river. Sure, the motor powered boat was the faster option - and much cheaper too. But that wasn't the experience we were looking for. Funny enough, Raju was on the motor boat - collecting tickets. As soon as he spotted us - Raju, now playing the role of a guide (and consummately too), showed us our way around this foreign land. An auto rickshaw driver, a boat handyman and a guide. That's quite a diverse resume.
As soon as we reached the other side, we were inundated by offers to rent bikes. And it wasn't just a couple of stores renting bikes out. They were everywhere. At every 50 metre interval. As if, importuning the tourist at every 50 metres was going to change her mind. Well it did. We booked one after being pursued by the 5th dealer in as many steps we had taken.
Hampi, like Goa or McLeod Ganj, is always teeming with foreigners. The restaurants do have chairs and tables but everyone prefers the floor beds. The best place to spend a full day in Hampi isn't a spectacular site excavated by archaeologists. It's a restaurant "built to chill". Every restaurant in town prioritizes leisure over food it seems. But 'Laughing Buddha' is on a whole other level. A panoramic view of the river, all the people crossing it and the mighty Virupaksha temple, a pleasant distance away - sets you in the mood.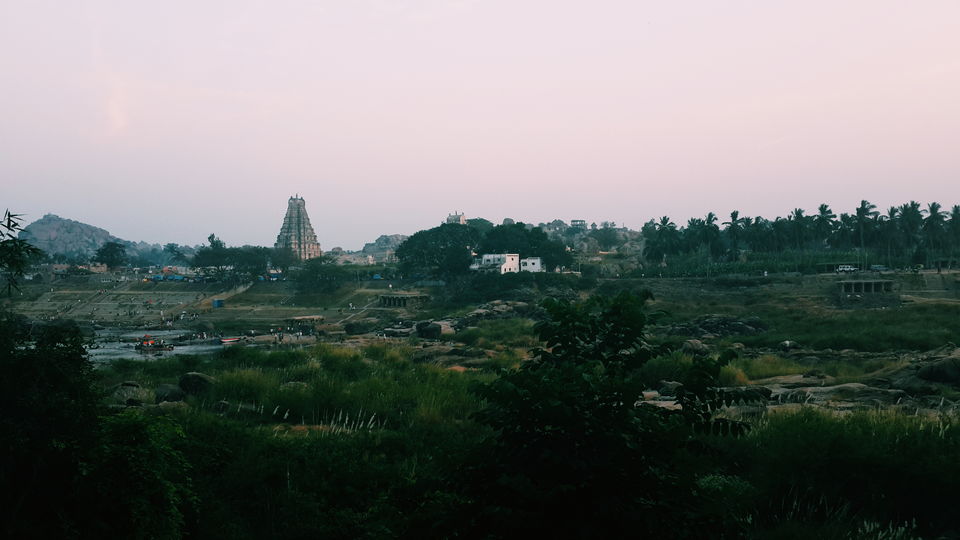 Raju was there the next morning. He kept bickering us until our third order of milkshake and we finally had to give in. Back on the other side now. We were addicted to Ravi's. It was a chore leaving the place even though we were yet to see the real Hampi. The tourists' Hampi. A short excursion around all the major sites and brief pineapple slice breaks later we were back. We crossed the river in the evening. Of course, Raju was there again. We spent some time in Laughing Buddha and crossed the river back again.
At night we had a bus to catch. We would be back home in the morning. We settled our bill at the guest house and collected our bags. Ravi's was the place to kill the remaining time. Indian dinner and banana milk shakes. An hour later, Raju reminded us to push for the bus stop. We picked our bags and left. Raju, the rickshaw driver, dropped us at the bus stop and left. Three jobs awaited him at Hampi.
Raju was the perfect private assistant anyone could ask for. We owed our wonderful experience there to him. Without him, we might have wasted a lot of time looking for a guest house during the Christmas rush. Bargaining prices around - for souvenirs, bikes and sacks full of high headed happiness. Raju wasn't alone though. By the evening of the same day we had arrived in the quaint little settlement everyone knew where we were staying and what we might need when.
Hampi is every small little town in India, and perhaps, the world as well. It just happens to have a bunch of ruins strewn across its precipice and a few Rajus to take you there.