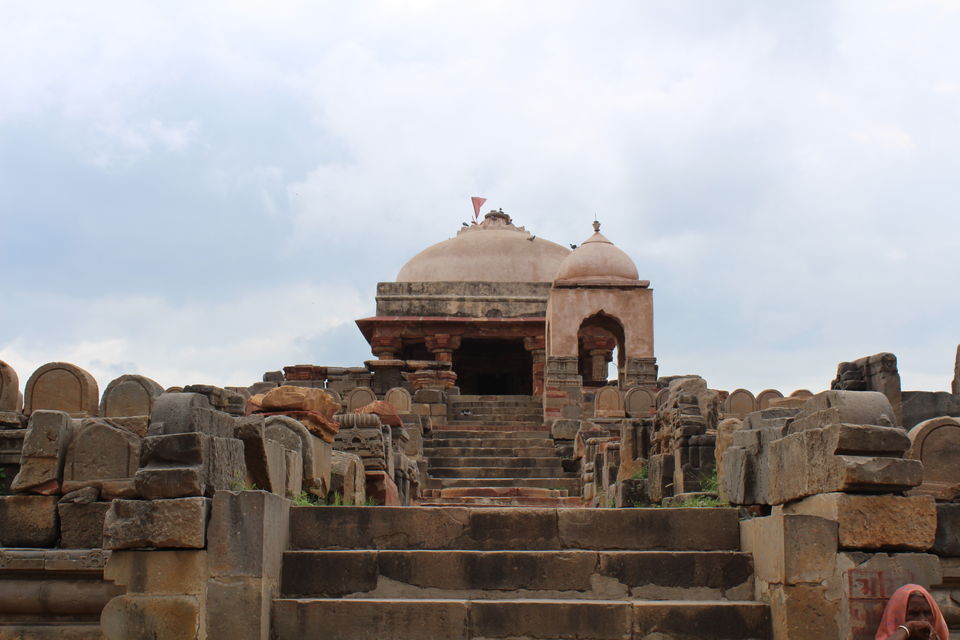 Rajasthan has never failed to amaze me. Never! I was eyeing on visiting it since the longest time. Planning my entire backpack trip across Rajasthan became an everyday thing. I was thinking about it night and day.
And then suddenly I remember I was waiting for Friday to embark on this journey across Jaipur. Law of Attraction, is it? I have started to believe in it a little I must say.
There are so many reasons to fall in love with Rajasthan. Everyone has their own. Certainly, I have mine. Be it the colors, vibrant culture, architecture, people or anything for that matter. If you have experienced the tiniest bit of Rajasthan, I am sure you are in love.
Here, I am listing the places you can visit in and around Jaipur. Padharo mhare desh! :)
Just 100 kilometers from Jaipur stays India's largest step well, Chand Baori. It's not hyperbolic to say I was the most excited to visit this place. In simple word, it is gorgeous. The pattern that those steps create is a stunner in itself. And then follows the story behind this gorgeosity. Don't forget to take a guide to get a sneak peak of the history behind this marvel. There is a temple just opposite to Chand Baori that you must visit along.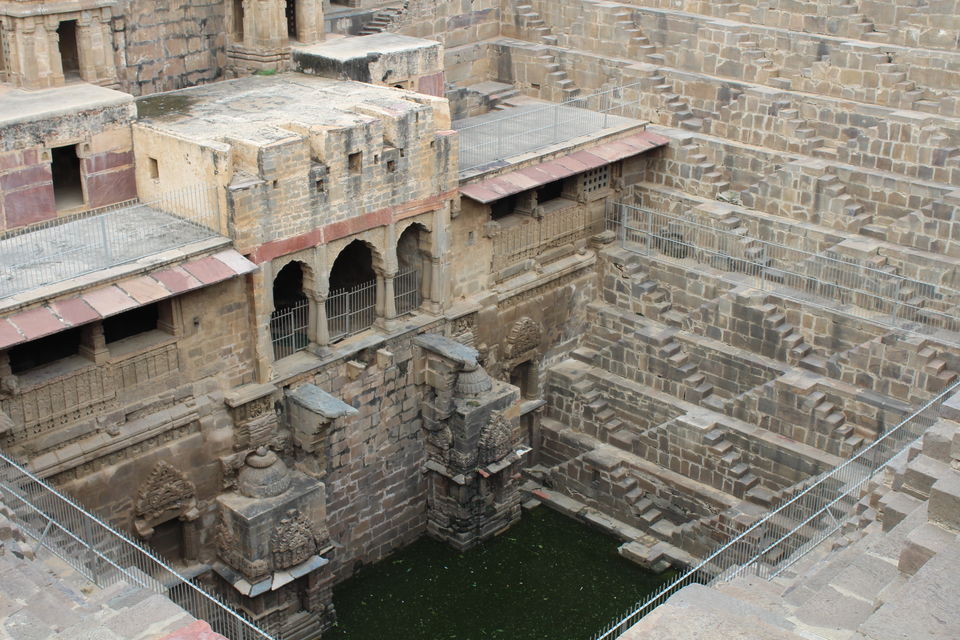 This view (below pic) is from one of the most haunted places in India - The Fort of Bhangarh. Can you blame the ghosts? I mean who doesn't fancy a home with a view? :p Even the ghosts do.
I don't know about the spookiness of this place. I didn't feel any. On the contrary, it was certainly a bliss to stand at the top of this dilapidated fort and let my eyes feel that gorgeous view around.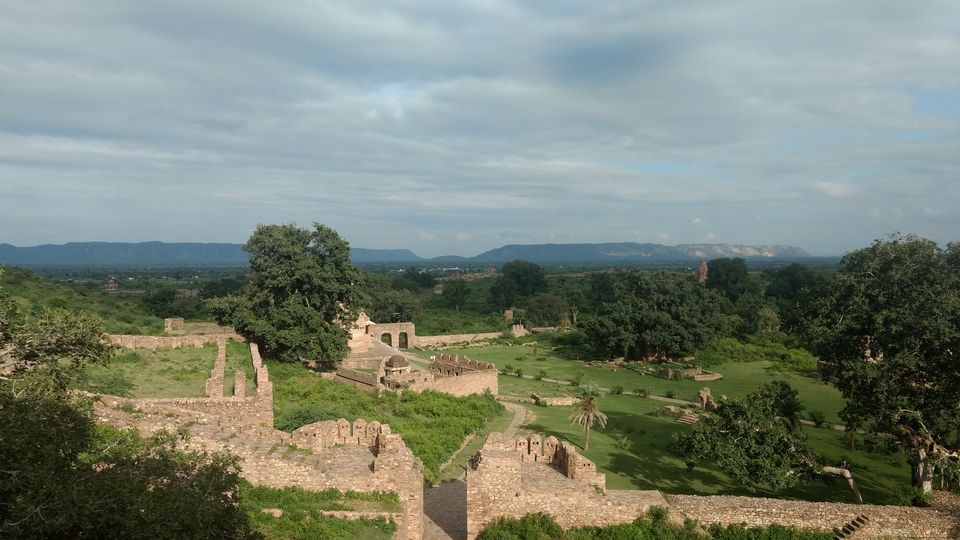 You can not leave Jaipur without paying a visit to Amer Fort. It is like going to Agra and not visiting Taj Mahal. Just look at that! It is gorgeous beyond your imagination.
It is a huge huge palace. Do not hurry. Not a bit. Just take your time and explore (not exploit) this beauty as much as you can. If an elephant ride is what you fancy, then drop by early in the morning and take a tour on royal elephants.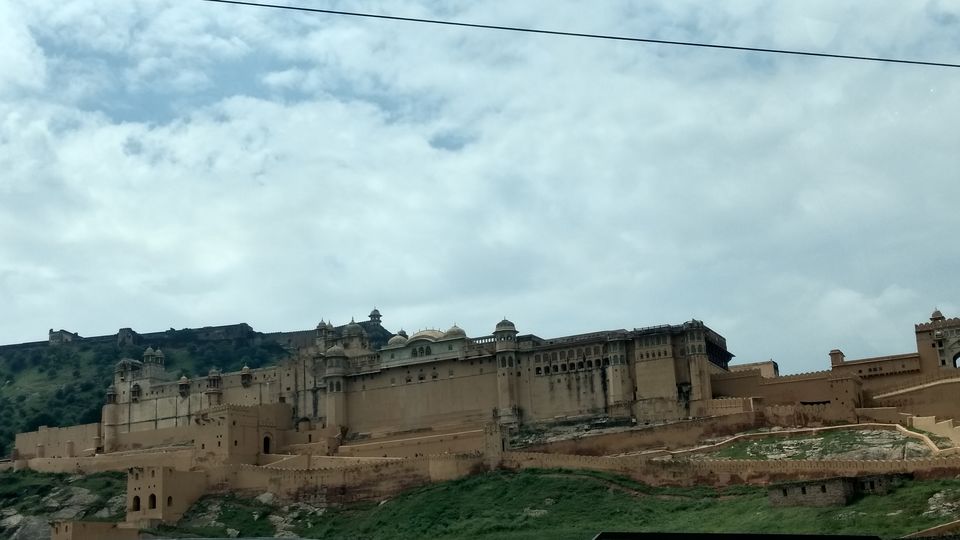 I would highly recommend you witness the sunset from Nahargarh Fort. You can actually see whole of Jaipur city from almost every corner of this fort. As if millions of match boxes have been scattered all over. That's exactly what the city looks like from up here. As stunning as anything can get. :)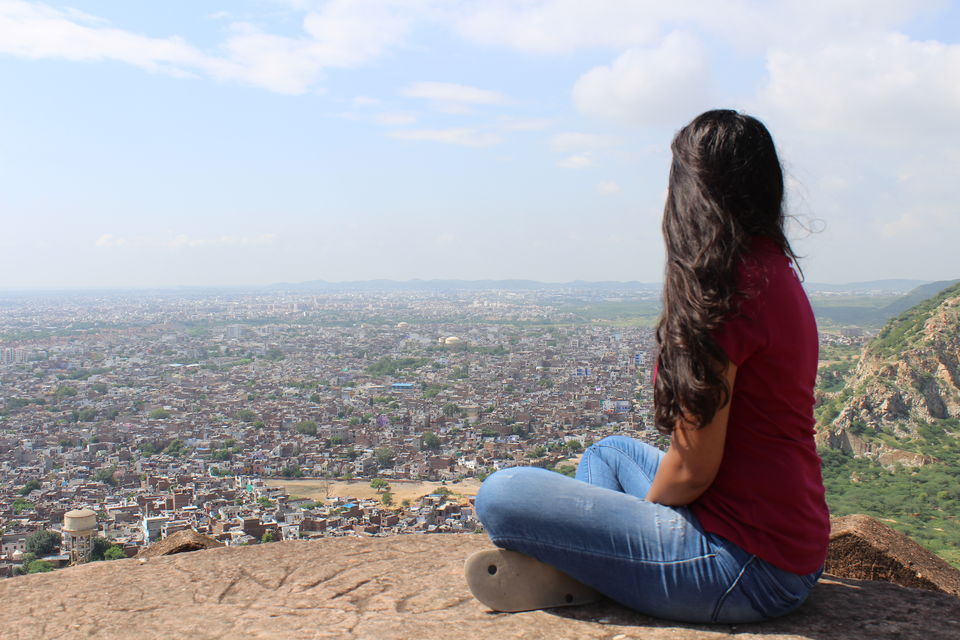 I had underestimated City Palace. Big time! It is as gorgeous as any other place in Jaipur. It is a huge palace. If you believe in exploring to the hilt, it will consume a lot of your time. It's all worth it though.
The royal family of Jaipur still lives here. Isn't that enough to tickle your fancy?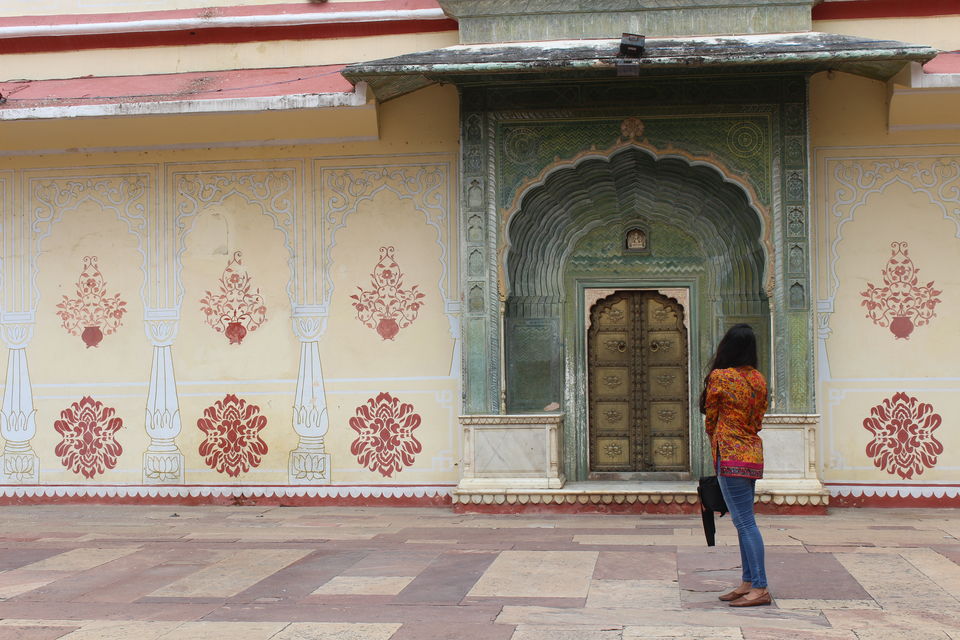 I was staying in Johari Bazaar, and this was within walking distance from my place.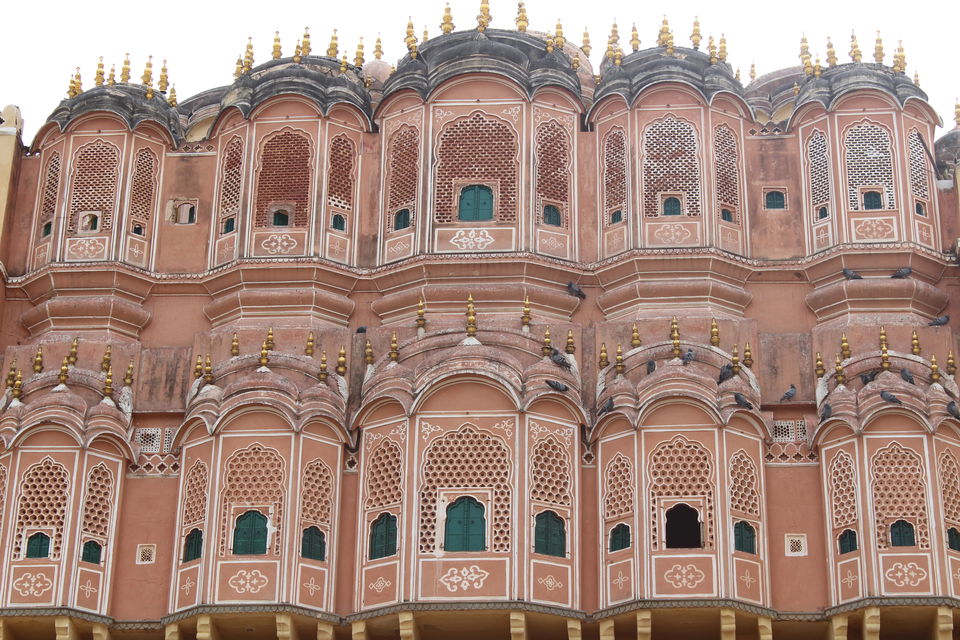 This is where you go to get a glimpse of the culture. You will come back with a stomach full of the most scrumptious food ever. Be ready to gain some pounds. :p
Folk dance, puppet shows, camel rides and some really delicious Rajasthani cuisine is what you will find in Chokhi Dhani.
Drop by in the evening to spend some peaceful hours near Jal Mahal. That view is sure to make you fall in love. It can get a little crowded so look for a spot away from the hustle-bustle and get lost in tranquility.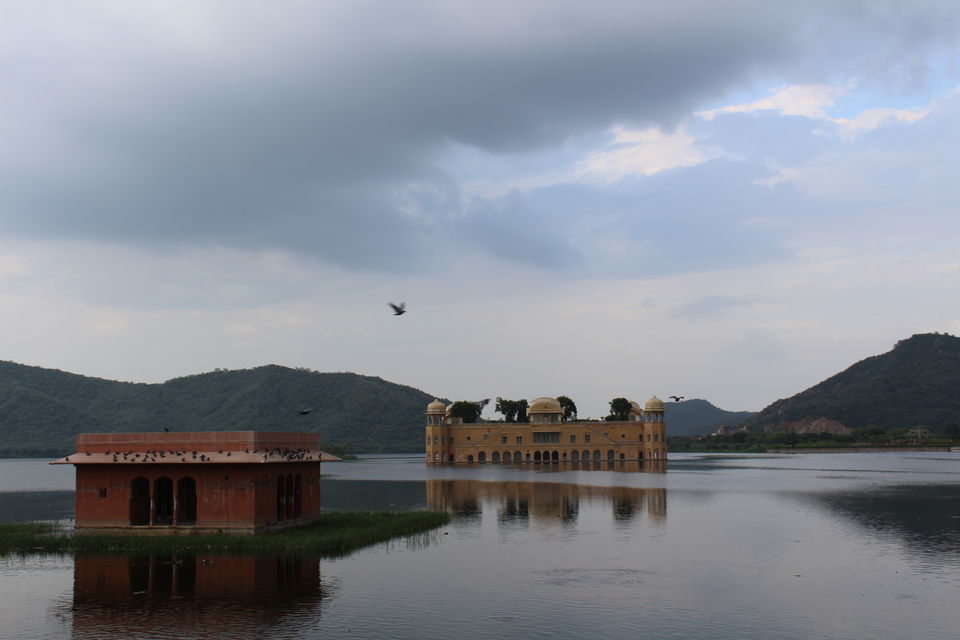 Coming here and not taking the most gorgeous looking dupattas (stole) is a sin my friends. Rajasthani markets are famous for all the colors, and that's exactly what you see once you are around. I had a long list of things to bring back home by my mother. :p
Trust me, it is very difficult to stop yourself from buying such beautiful stuff at so affordable prices. And a word of caution - this is the place you display all the bargaining skills in the world, or else you will regret big time.
You can certainly add a lot more places in your trip. If falling in love is something you have never experienced, then come here. It's time! :)