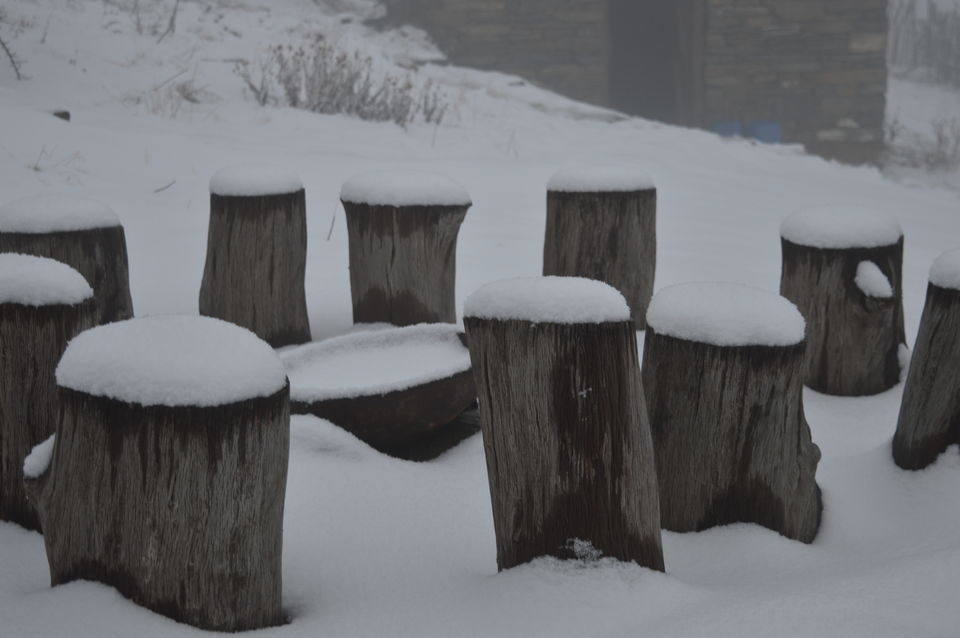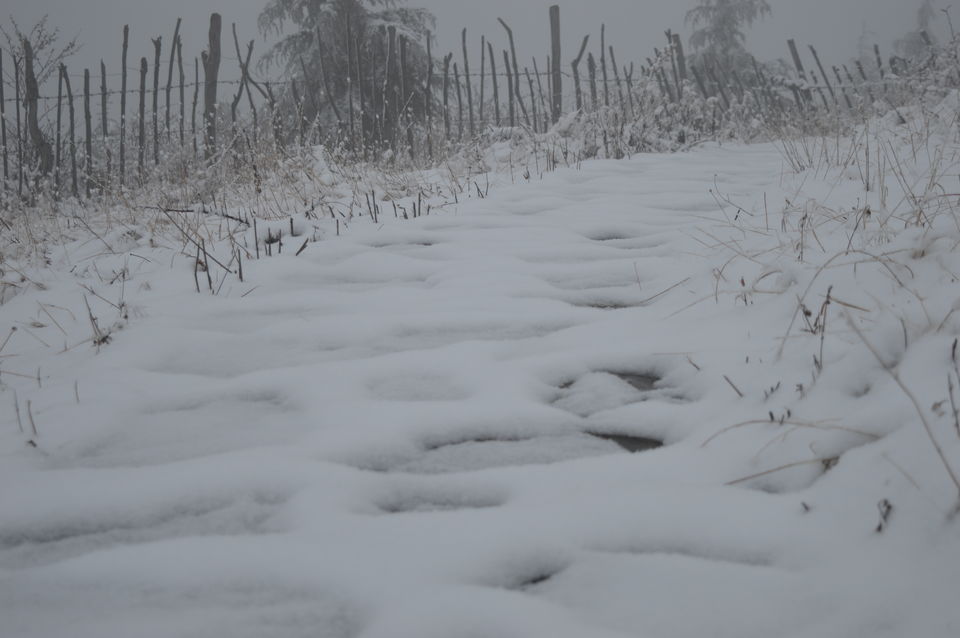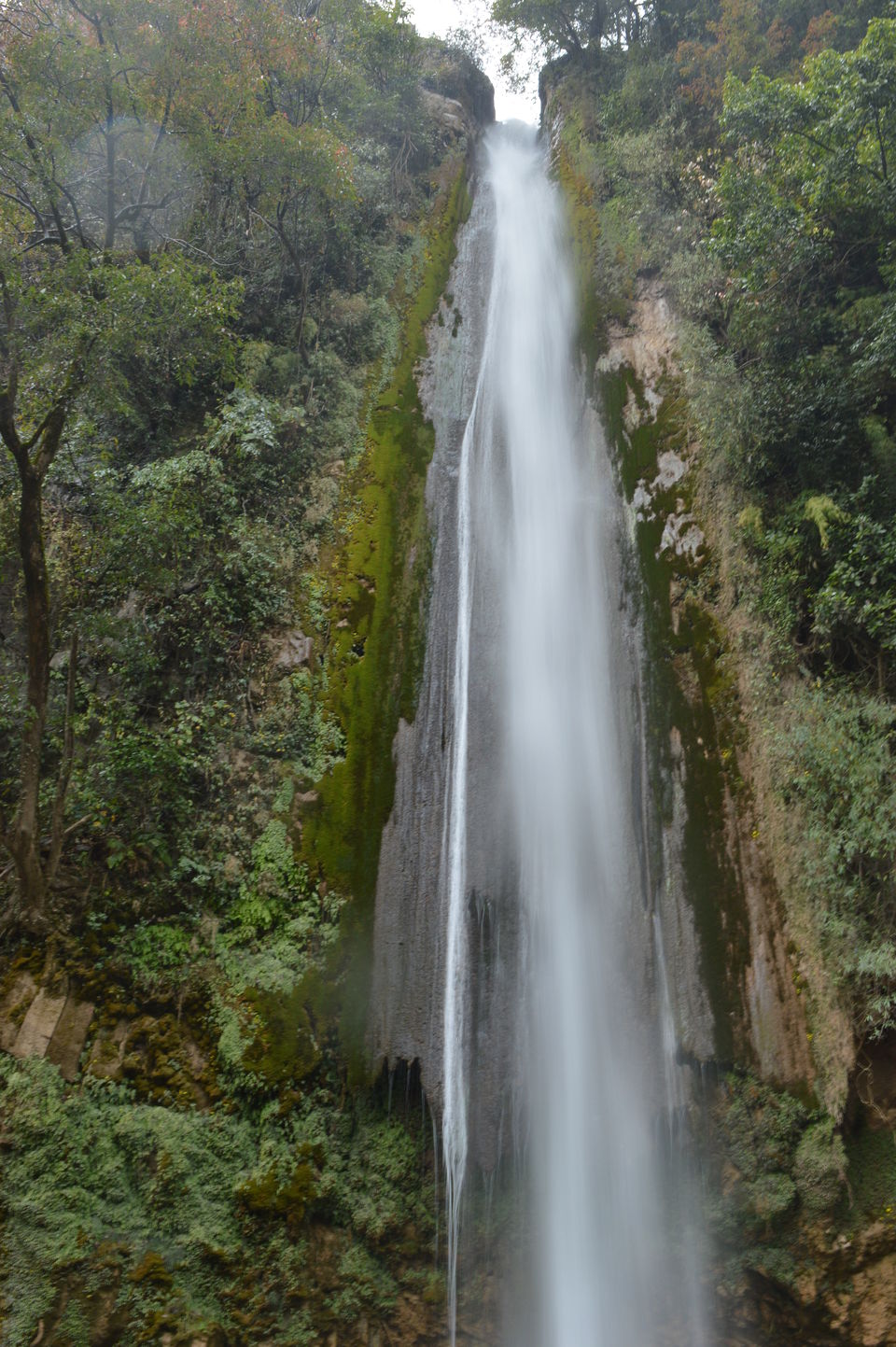 This year, my Valentine was Himalaya. What a date it was! This weekend I was awestruck by the magnificent nature of Chakrata. It was a small and beautiful hill town in Uttarakhand and one of the unexplored destinations for travellers. People seeking peace and mild trekking, this could be the place for them.
Excerpts of our journey:
We total were ten people in the group. We embarked our journey from Gurgaon late night and arrived at the Chaani Churani Eco Huts next morning. The time we entered our huts, it was snowing. That was sheer luck witnessing such warm welcome. Weather was colder than we had anticipated which made me paid price, frost bite.
After resting for about an hour, we all were set for trek of Tiger fall. It was total 6 KMs of trek from Chakrata. This fall is named after tiger as it makes roaring sounds during its descent from 100 meters cliff into a small pool. This place was pretty secluded with paucity of transports and other amenities like a good restaurants but this meagerness was eked out by a small Maggi shop. Excitingly, rain was also there as part of the welcome kit which made our trek little slippery and wet. After a walk of 3.5 KMs finally we caught the glimpse of Nature's creation which was nicely hidden in the lap of mountains and cannot be sighted completely until you reach the exact spot. The view was mysteriously attractive and spellbinding.
When we returned to our huts another surprise was waiting for us. Wao…what a beauty, our huts were fully covered with snow. It was breathtakingly beautiful and we did not miss any chance to appreciate that. We played in snow and with snow for hours and then later that night we doubled the fun with bonfire ganging up with live music. It was 11 and now was the time to fall in arms of bed. Sleep, that night, was just a break, more were about to elate us in the morning.
Next morning we woke up with a captivating view of mountains covered with white snow. It was so calm and peaceful that it made me linger on my bed little longer and I had to fight with my instincts to rouse myself for next trek to "Deoban". It was the highest point (10000 feet) near Chakrata surrounded by Deodar trees, actually thanks to snow, gleamy white Deodar trees. It was indeed nature's paradise with unprecedented beauty. Trek was little tougher due to snow and mire but all those long steps were worth it when we reached at the top. All our fatigue was vanished just by having a glimpse of that white paradise. Not sure about the authenticity, but we also spotted tiger's footprints. Chilled wind was numbing our nose, fingers and everything. We came back frozen but eternally satisfied. As soon as Sun started setting, dusk made that place look haunted. Less citizenry and fraught silence were aiding to the scariness of the place in the night.
Now was the time to pack the bags and ride back to home. Though, commuting as well was as interesting as the place, with all the songs sung over djembe and driver's mishaps.
Overall it was an awesome experience. Thanks to our organizers from http://www.mytravelpie.com/ for making this trip euphoric!
What I retrospect from this trip is that you should always carry some extra pairs of shoes and socks if you are going to a place with unpredictable weather. Also be prepared with some power banks or try to save your batteries as electricity can betray you.
Finally, if you are looking for some weekend getaway and want something adventurous, go to this place. It is worth spending a weekend!
Very good place for trekking.
An offbeat place for stay with good food.