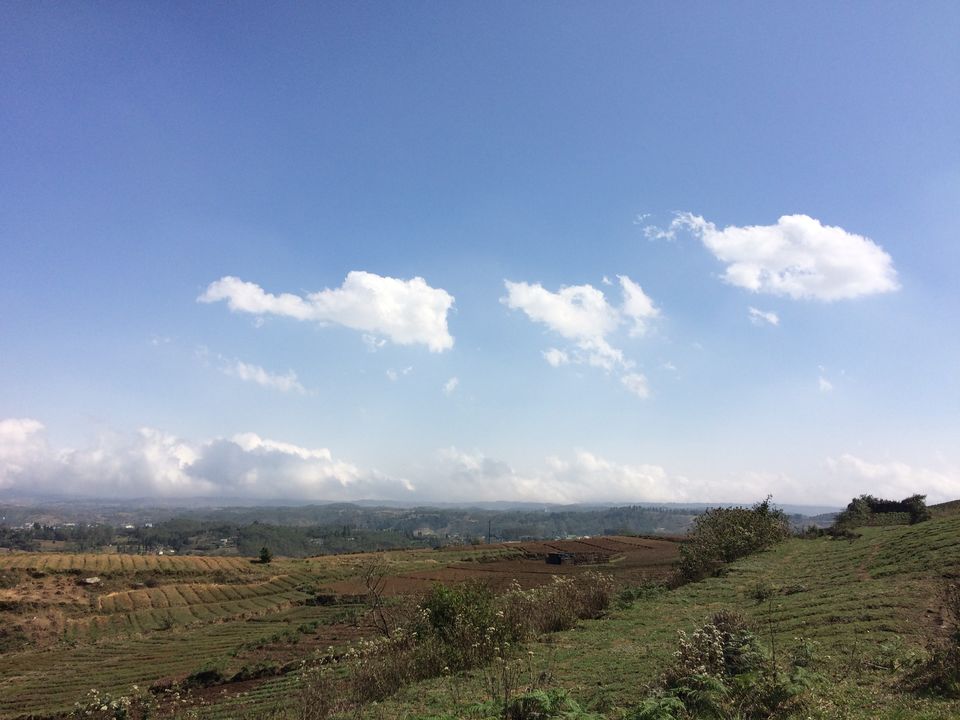 North East offers beauty in packages for tourist. You choose a destination and it offers you the serene beauty, pleasant weather, good and healthy food and peace of mind, which is what defines North East.
My work took me to Guwahati and I decided to visit Shillong at least once. Though the schedule was hectic, I still managed a day and explored Shillong on my way.
I took a shared taxi from Guwahati to Shillong, which cost me around Rs. 250. The communication from Guwahati to Shillong is very smooth as you have many options, such as cab, bus, taxi, sumo on sharing bases, which is quite affordable. The sharing taxi took almost four hours, including a tea break in between, to reach the destination.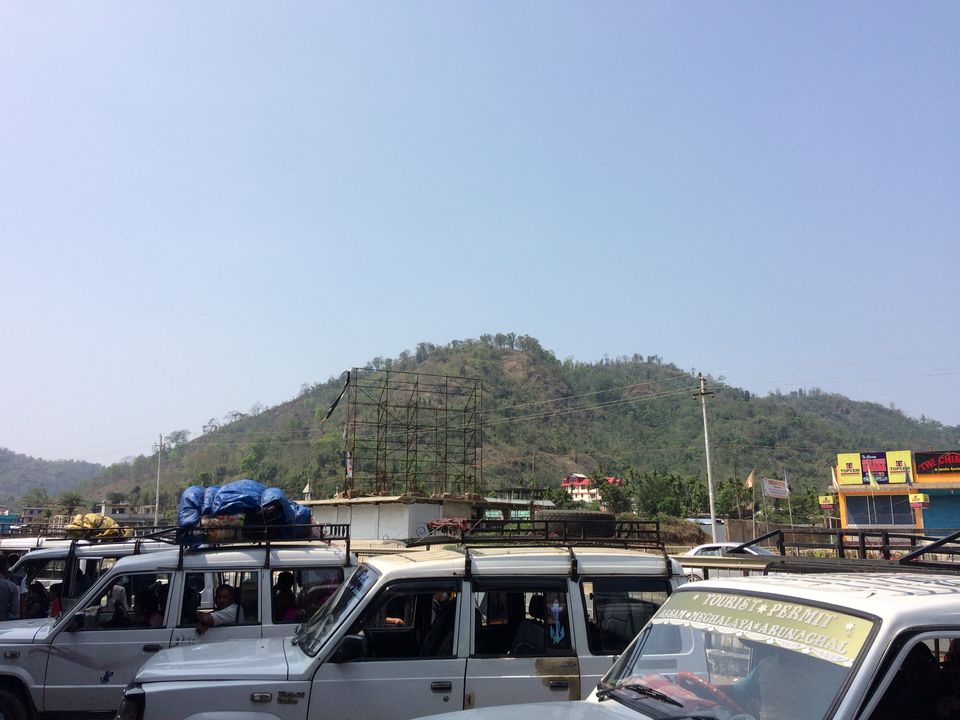 I reached Shillong at 10 in the morning. All the vehicles will drop you at Police Bazar bus stand where you will find everything you need—hotels, hostels, restaurants and the unique market in evenings.
Since I started very early from Guwahati I had my breakfast in Shillong at Police Bazar area. You will find food according to your taste, one just needs to look properly or else you can try whatever Shillong is offering you.
Now, the next thing I did was made a list of places, I wanted to see in Shillong. I did not include museums in my list, as I wanted to spend more time with the nature. I hired a taxi for the entire day in just Rs. 1000 which made my trip, of course, very cheap and adventurous. I always believe in spending time at one place to experience the best of it.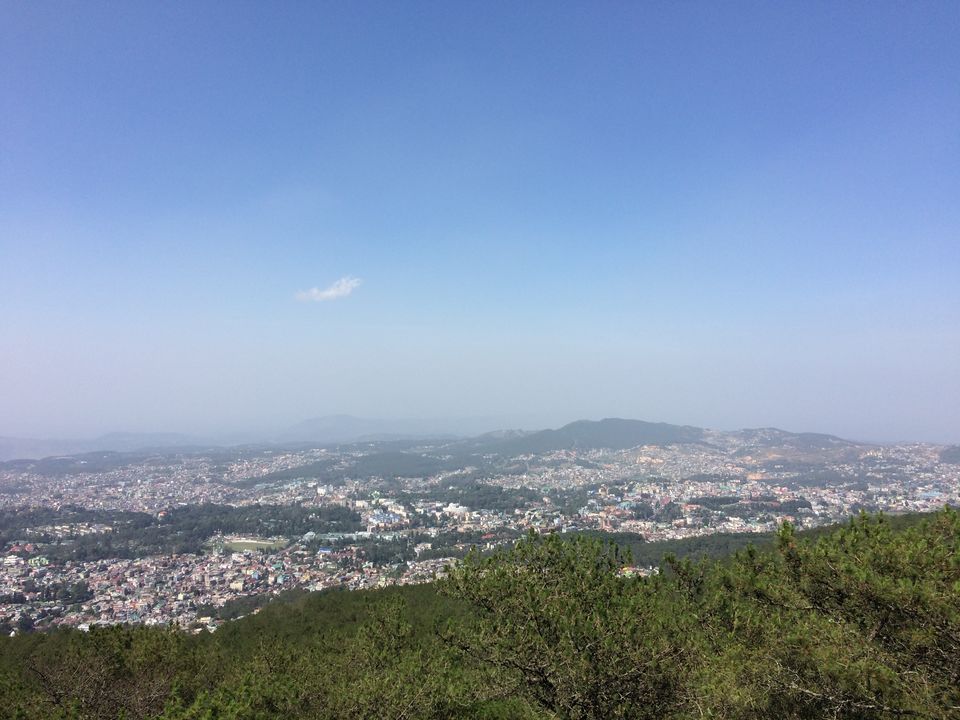 The very first place I saw was the whole Shillong in one frame from the gorgeous Shilong view point. It was like a painter's canvas, who has filled the painting with all the colours he had. The floating clouds, bright blue sky and the mountains—my eyes were pleased like never before. And I agreed with the line that "Shillong is the Scotland of the East," even though I haven't visited Scotland, I can guarantee it's true. I spent almost an hour there but then the crowed started coming and I moved on to my next destination.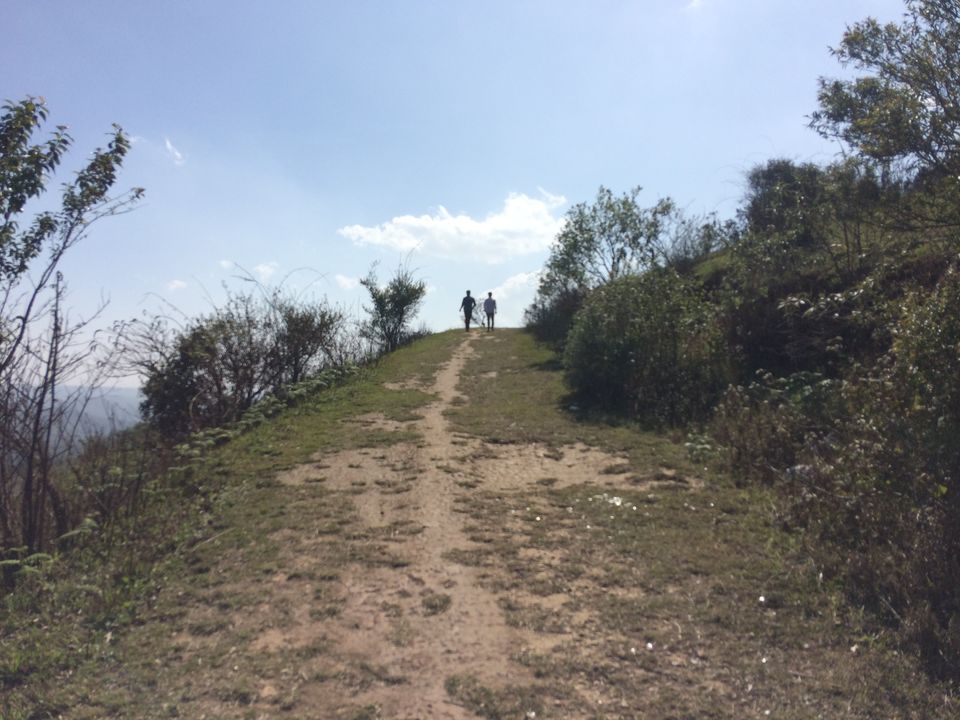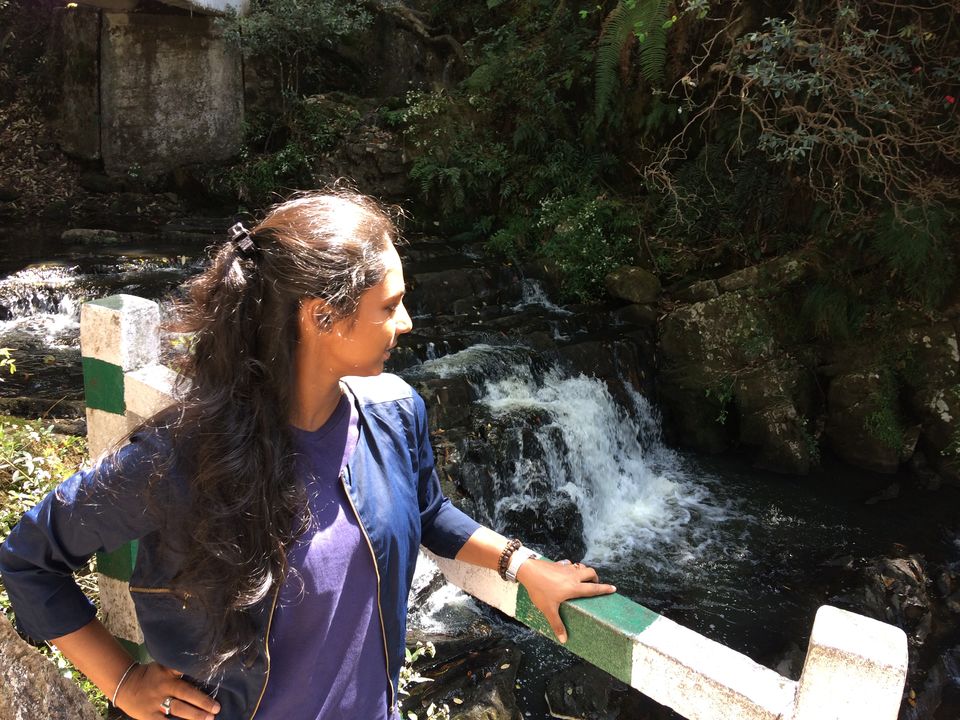 Meanwhile, on the road I did little bit of trekking too on the mountains side by the road. My taxi driver also accompanied me. He said "Madam, appko asli maza to waha…wo…upper se ayega, jab aapko Shillong point wahi se dikhega," which made me more curious for the hill point and I started climbing. I could not make it to the hilltop even after climbing for one and half hours, but I explored an edge and sat there to relax. My heart was full as I was enthralled. Part of my heart was saying don't go…little more…few more hours. But then you have to leave one place to reach another one.
Next destination was Elephant falls. This place was beautiful enough to justify my decision of coming down from the hill. Elephant Falls is one of the main tourist attractions in Shillong and very well-maintained by the tourism department. The name Elephant Falls was actually given by the British during their reign here. The local people of Shillong used to call it Ka Kshaid Lai Patenge Khohsiew—as the waterfall have three sections or steps. It will take you almost an hour to visit all three waterfalls, if you include taking break on the steps as well.
I rounded up my trip of Shillong here only as it was 3:30 by the time I explored Elelphant Falls, but as my bucket is half filled, I am planning to fill it soon again. There are many places which one should explore, once you are in Shillong, like, Umiam Lake, Sweet Falls, Wahrashi Falls, Mawjymbuin Cave and many more. I'll suggest you to make your own list and explored it in your own way.
You can also make a plan for Cherrapunji—it's almost 37 Km from Shillong and will take maximum two hours to reach.
But a trip is not complete until you see the local market there. So, before taking the cab I visited the local evening market at Police Bazar area, which offers almost everything from clothes to household things. I brought some tea cups made by Bamboo and little decorative stuff. If you are fascinated by stylish yet good clothes then this market is for you people.
You can plan for Shillong from October to February as it is the best time to visit the place.
Visit Shillong for its serene beauty, welcoming people and amazing food. Coming back from Shillong is hard, the place captures your essence.
Frequent searches leading to this page:-
north east family tour packages, north east india tour plan, Budget Tour of Shillong Package, shillong budget tour package