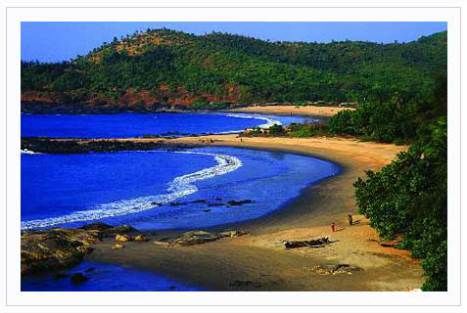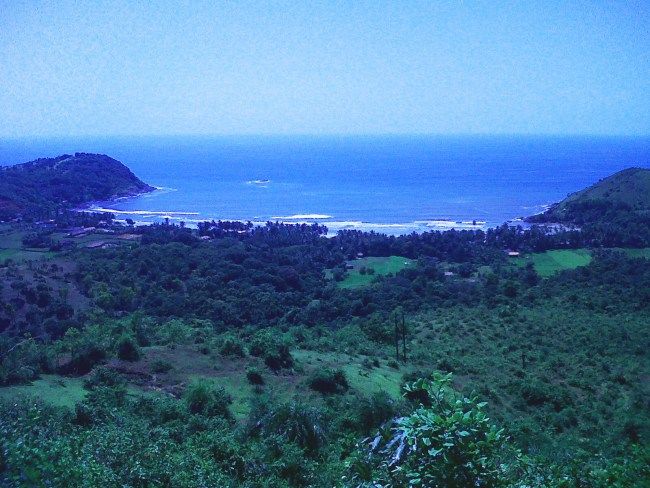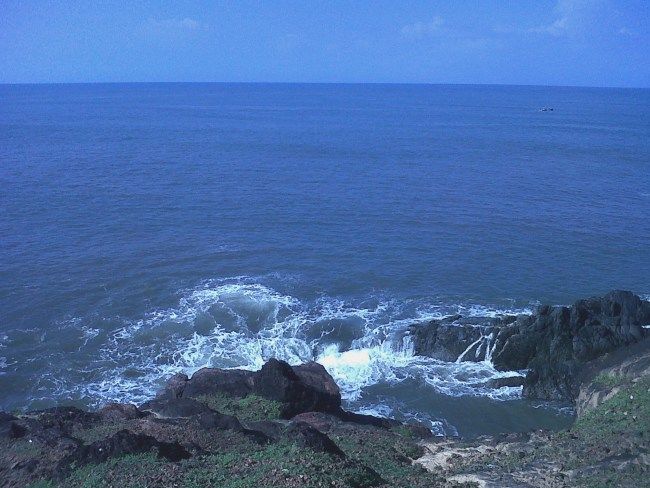 I love the idea of packing my bags & leaving for a new destination. It is much like instant coffee for me, puts me in high alert & excited mode instantly.
Only having heard of the pristine beaches of Gokarna in Karnataka, we knew we had to visit the place. Ideally, you would need about 3 days minimum to visit the entire stretch of Gokarna. But that didn't really matter for two of my friends & me. We packed our bags & jet-setted after office hours, boarded a 12 hour train & reached Namaste Cafe in Gokarna. For people who love beaches & would prefer a more relaxed option compared to Goa, Om beach is the place for you. Gokarna is just about 60 kms away from Goa and is a more quite option.
Namaste Cafe is a clean & inexpensive place. It is the only cafe on Om beach with a shack on the shores. So we checked in and headed straight for a couple of chilled beers by the beach. I could sit here for hours on end just staring at the endless horizons. It was beautiful! On enquiring we got to know of another beach close by – Kudle beach which was just a trek away. Since, we didn't know the exact location we did get lost in the process, only to end up at an even more beautiful cliff from where we could see the entire stretch of Om beach. We sat there for about an hour taking in the view & then headed on for Kudle beach. The waters at Kudle are good for surfers so if you're in the mood for some adventure, you can try it out.
Did I mention why it is called Om beach? That is because if you see the Ariel view of the beach, it looks like an Om- the Hindu religious symbol. The beauty of the place can only be experienced by going there. Since we had just two days we were more like beach bums. But there are a lot of other things that one can do in Gokarna. Listing a few of them below.
Snorkelling at Om beach - If you love water sports, the clear waters of Om beach are ideal for snorkelling & seeing the underwater creatures.
Temples of Gokarna - Gokarna is essentially a temple town & has lots of temples that you can pay a visit to. Though foreigners & non- Hindus are not allowed inside the temples, you can witness the rituals that take place around the town
Trekking - Due to Gokarna's proximity to the Western Ghats, taking a trek through the lush green areas offers a picturesque view. It is reminiscent of the typical Konkan coastal beauty.
Visit Maravanthe during Turtle nesting season – This one is my favorite. Though never been there, I will plan a trip here soon as I love watching God's creation in its natural environments especially animal behavior in the wild. Maravanthe is a small town which is about 125 kms away from Gokarna. This is a place bound by the Arabian sea and one can witness a whole lot of turtles during the nesting season, apart from snorkelling & swimming in the waters
Surfing in Kudle beach - Like I said, the waters on this beach are perfect for those of you who love surfing. Head straight to this beach which will offer you almost the entire stretch of beach to surf, as it is not a very crowded beach
So, don't think further & pack up & leave for a relaxing few days in Gokarna!