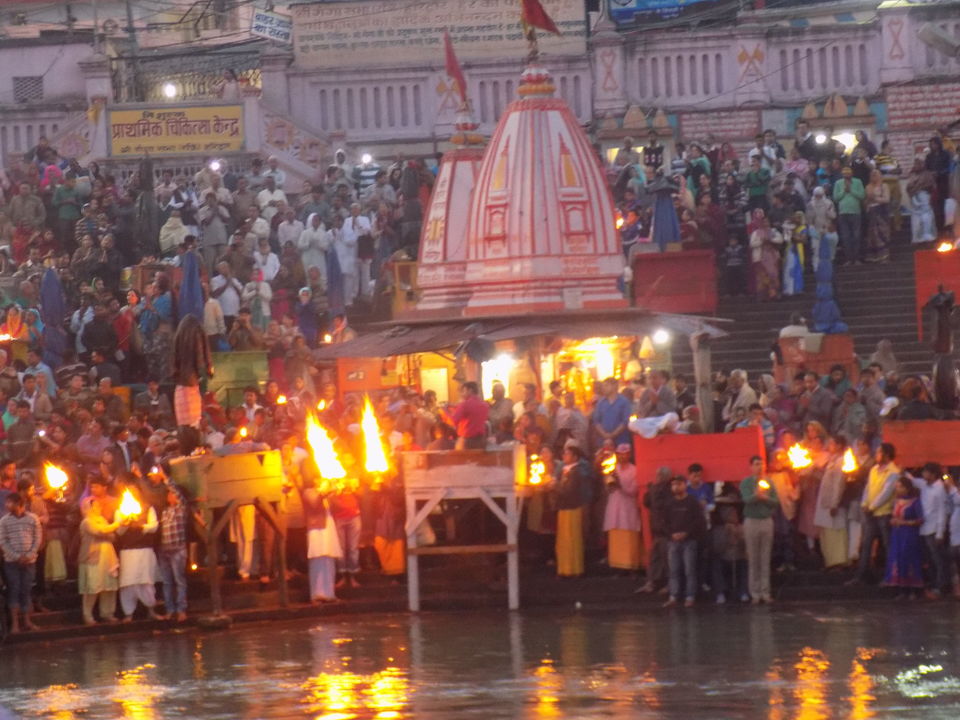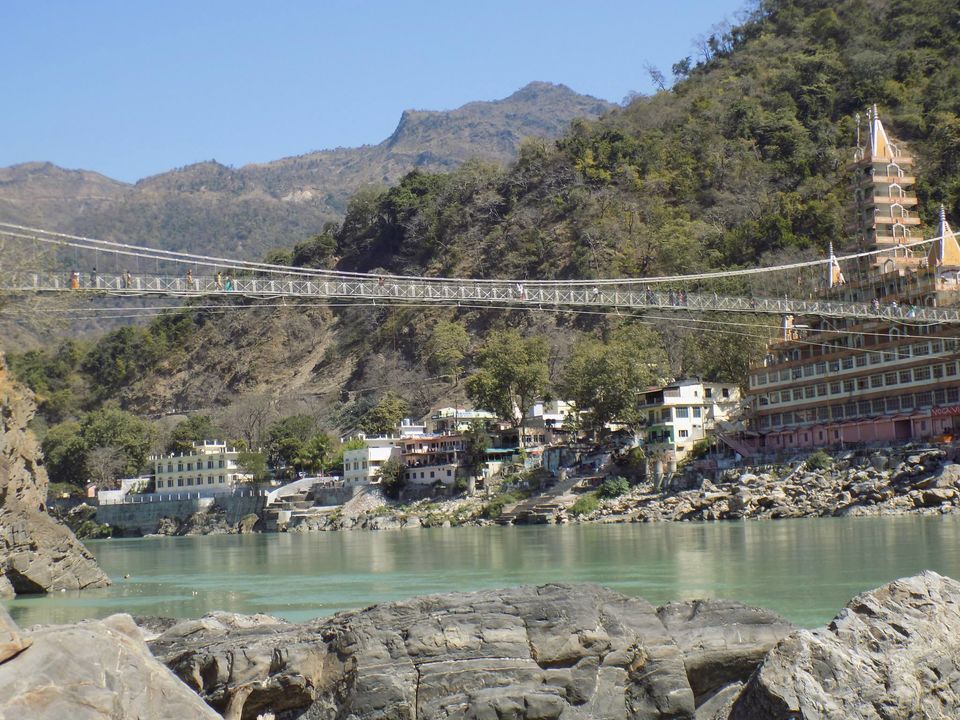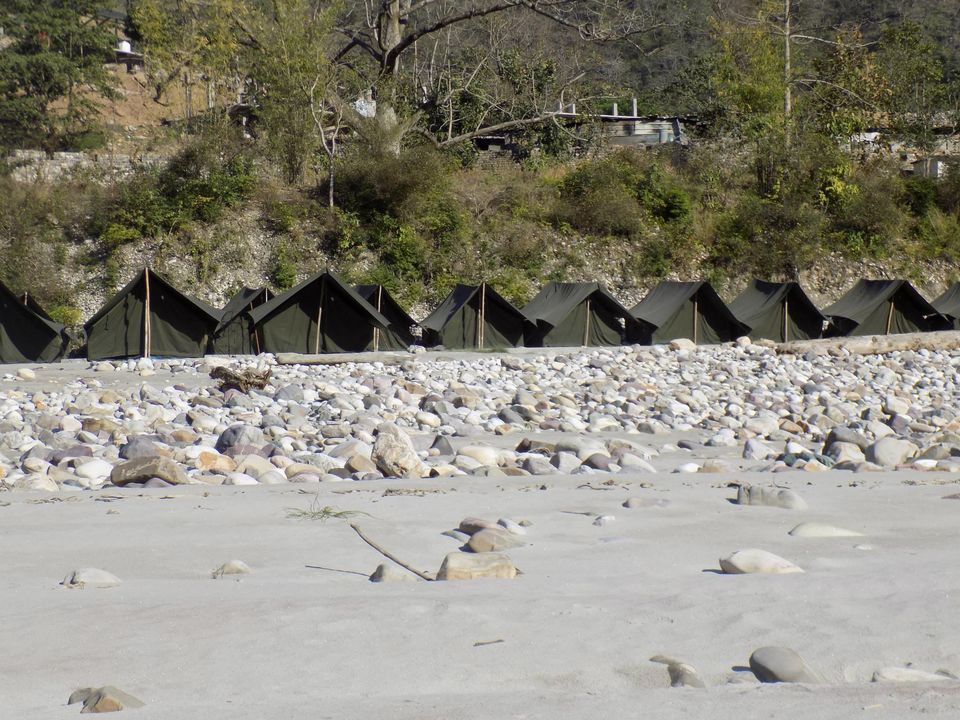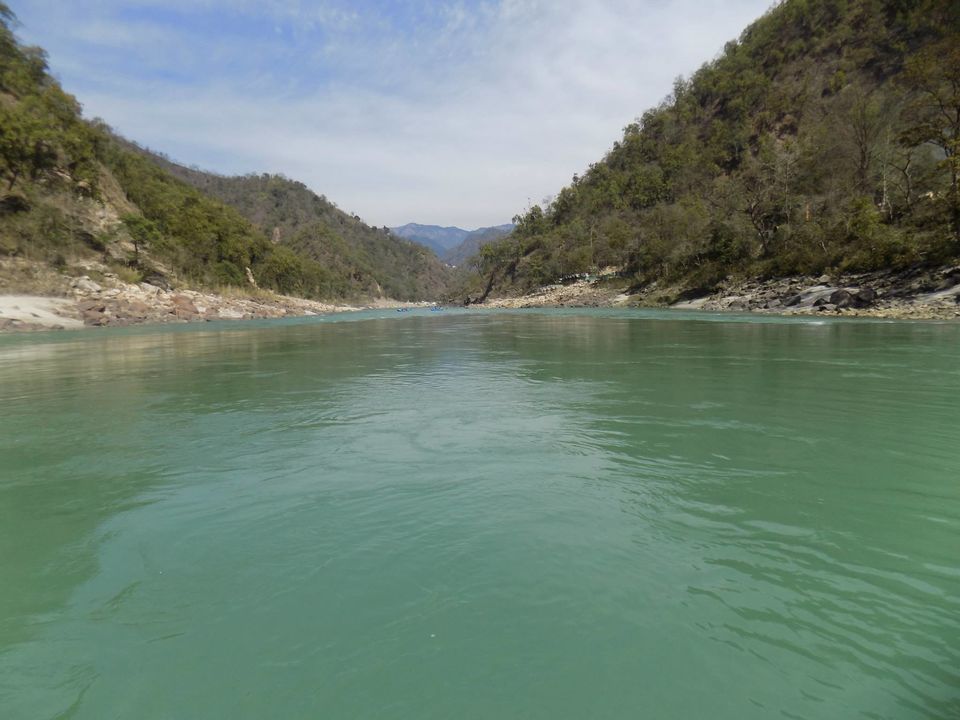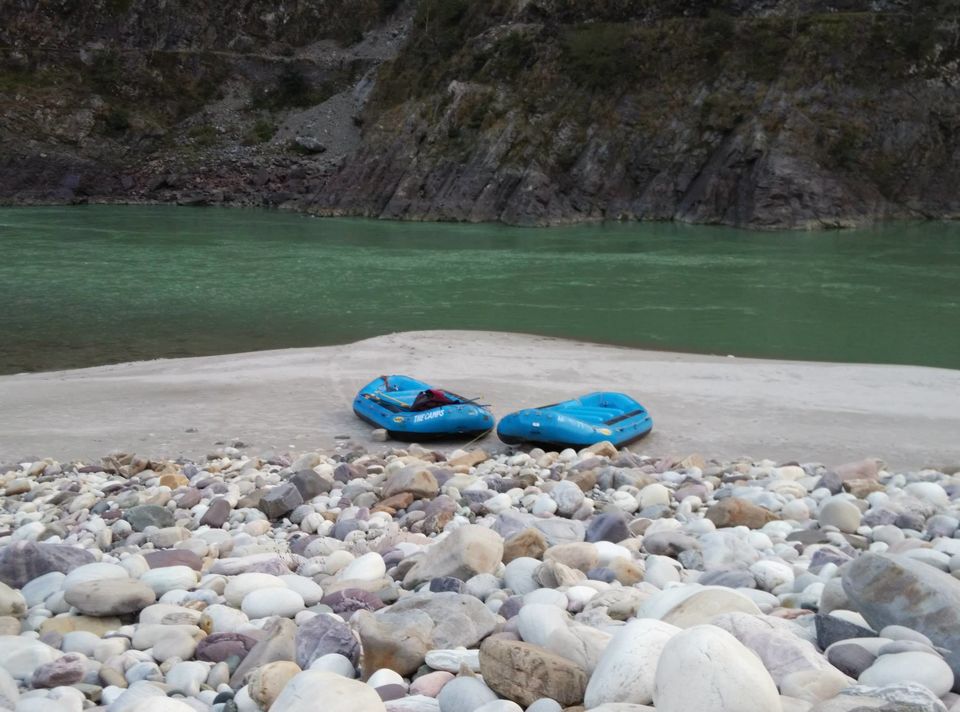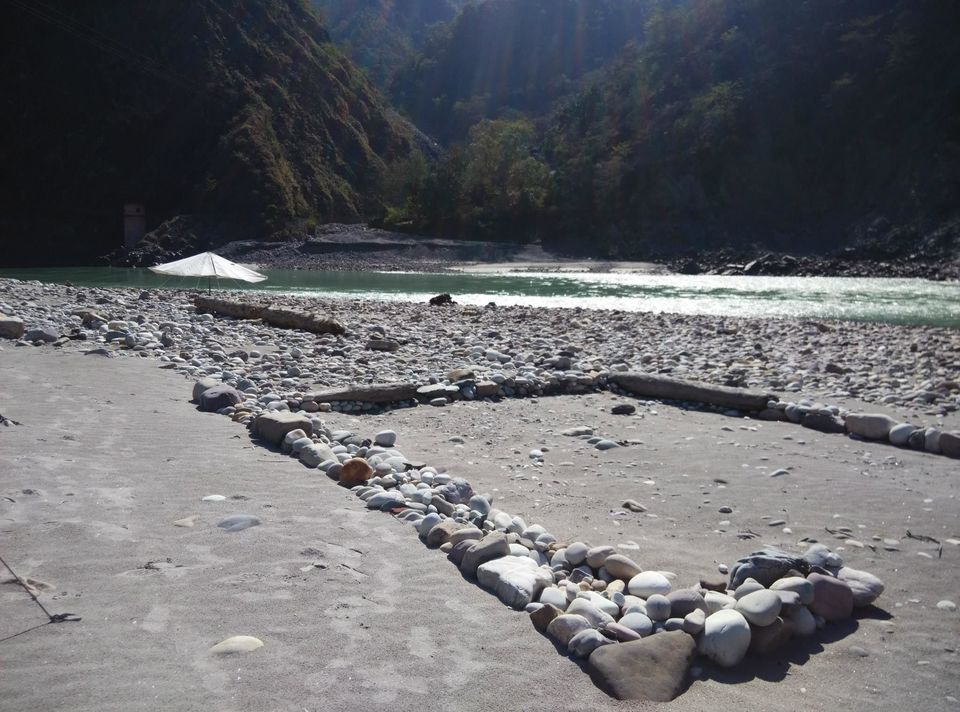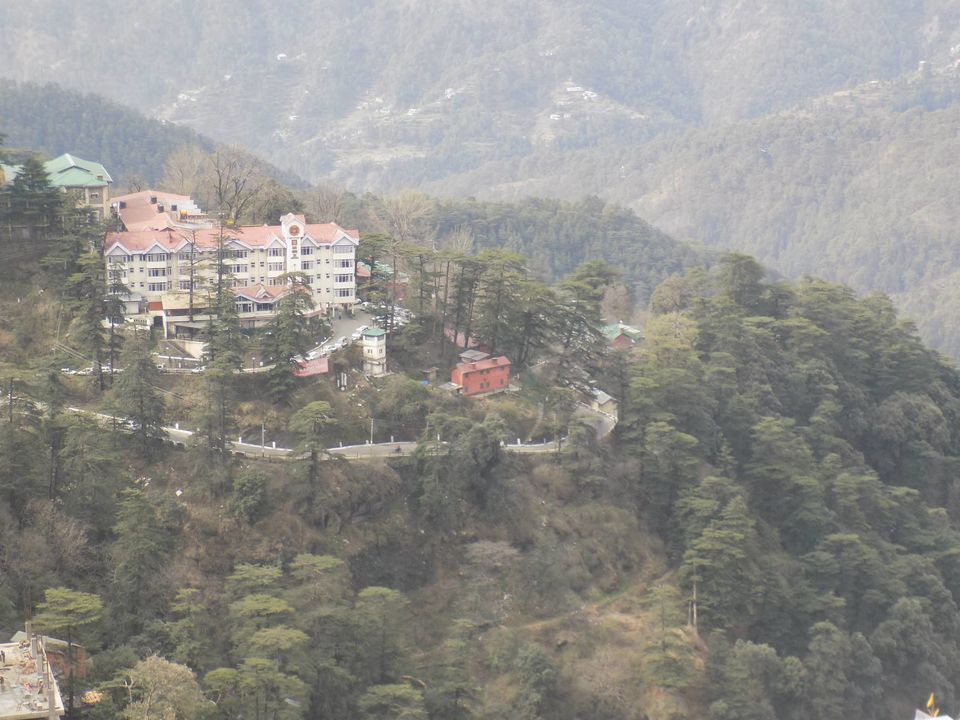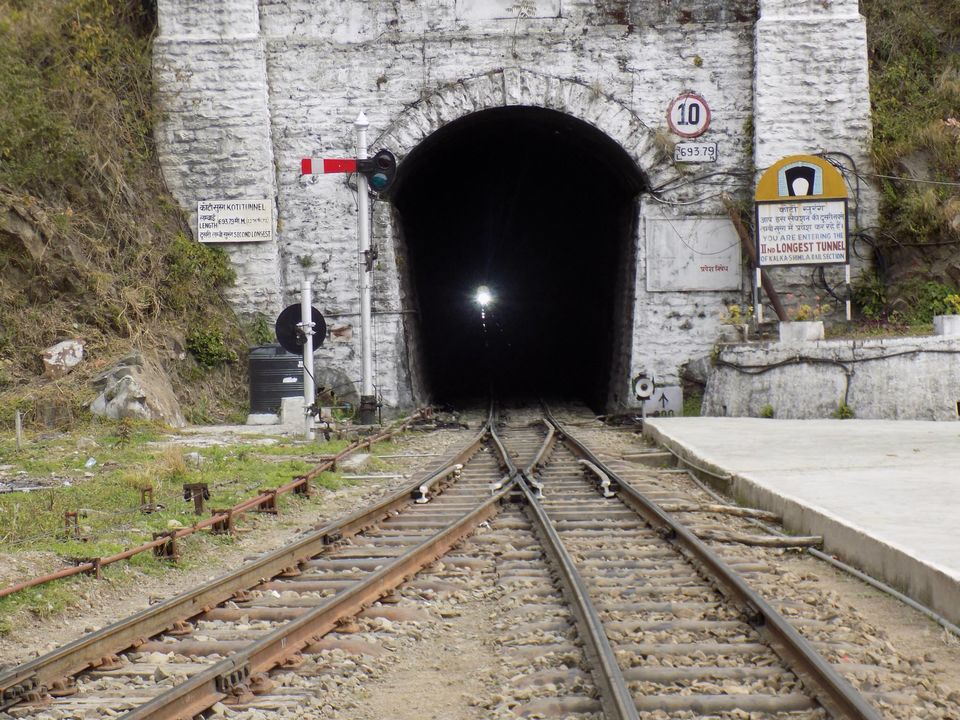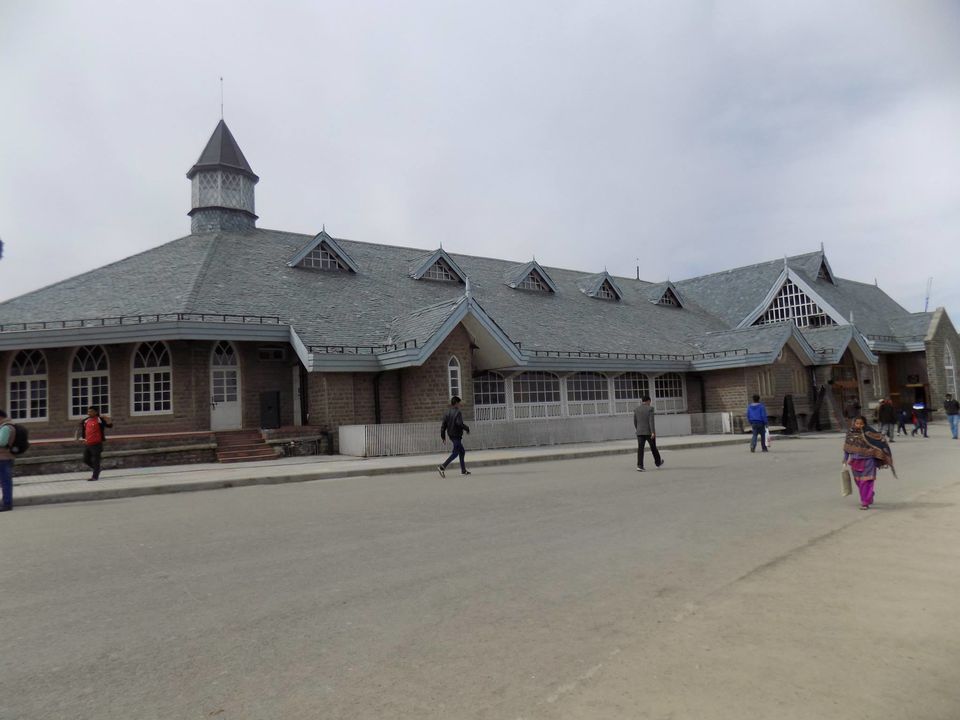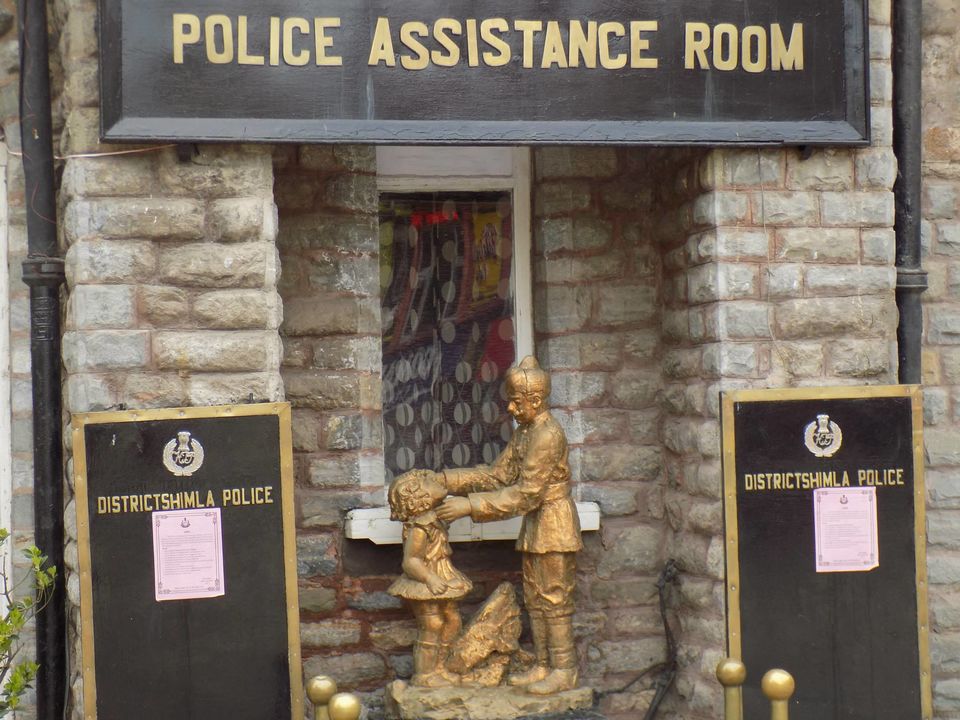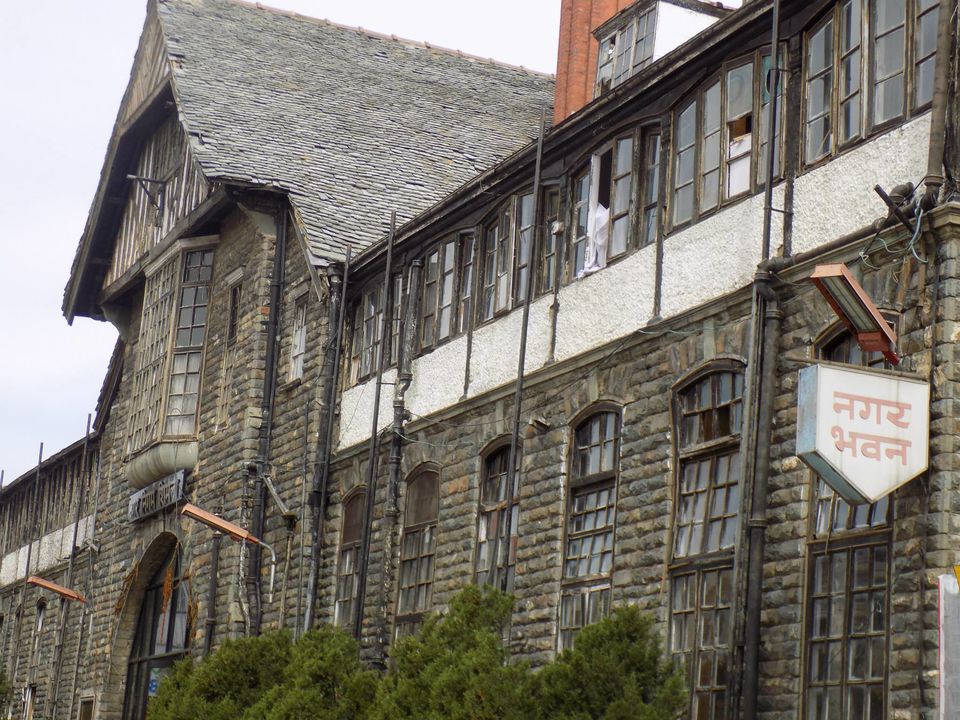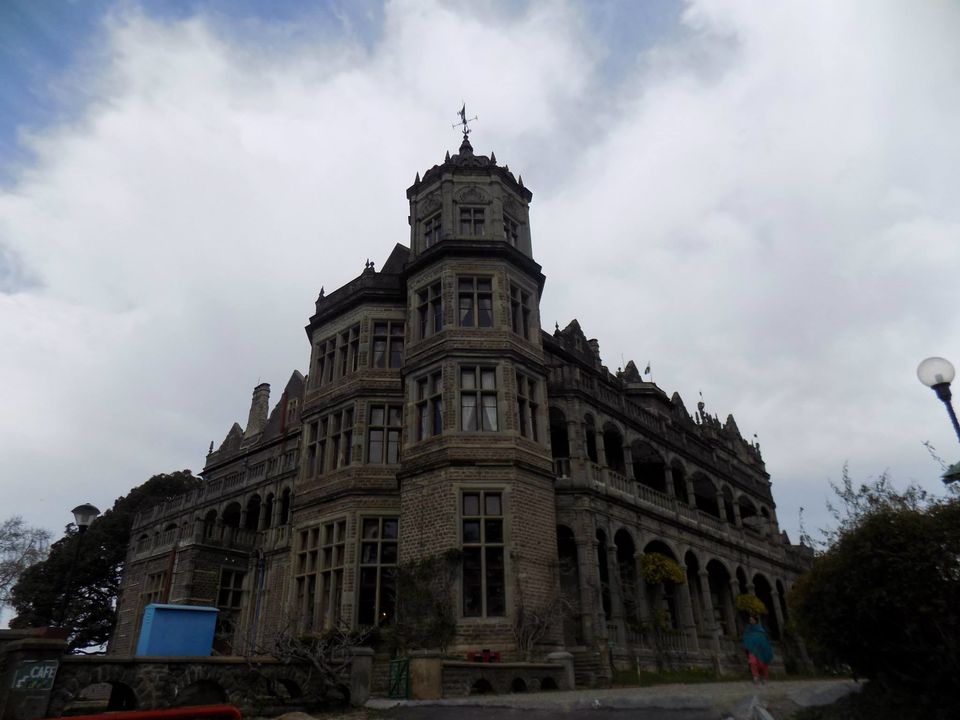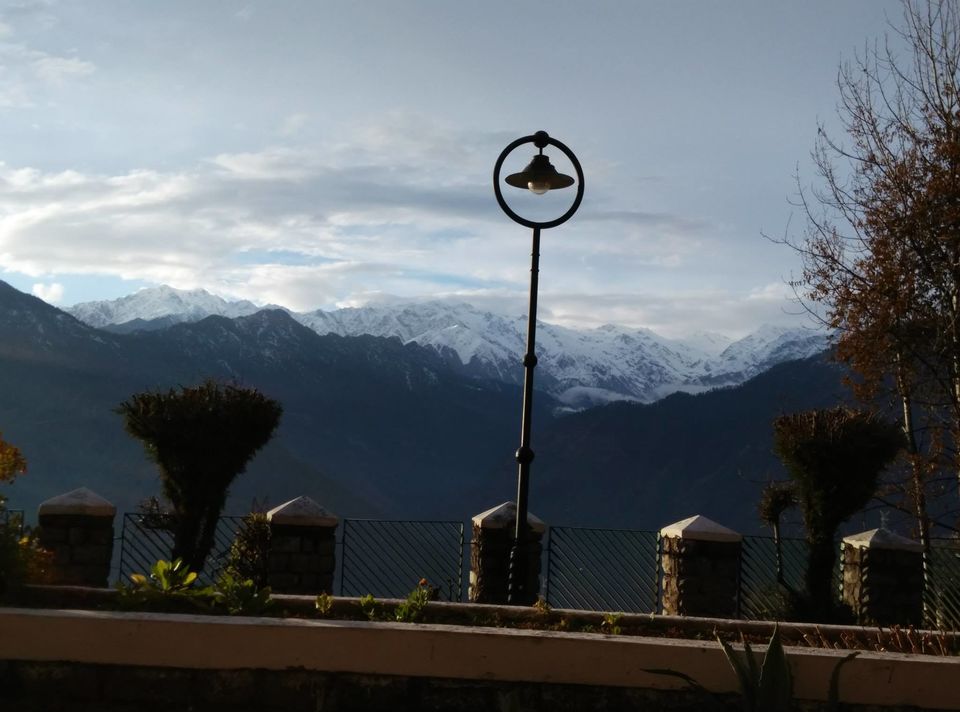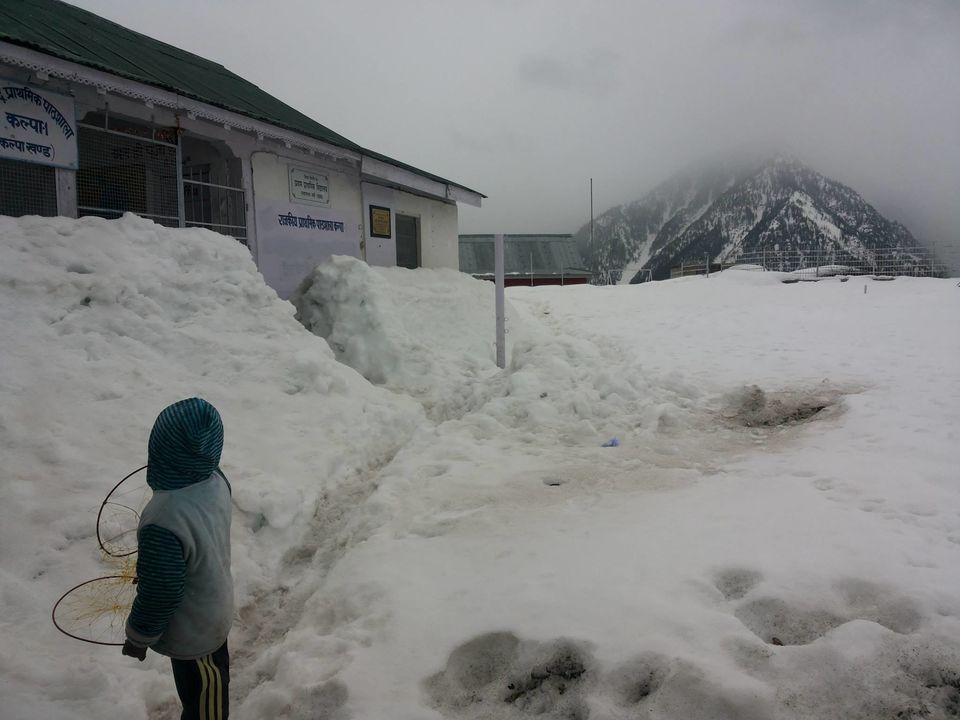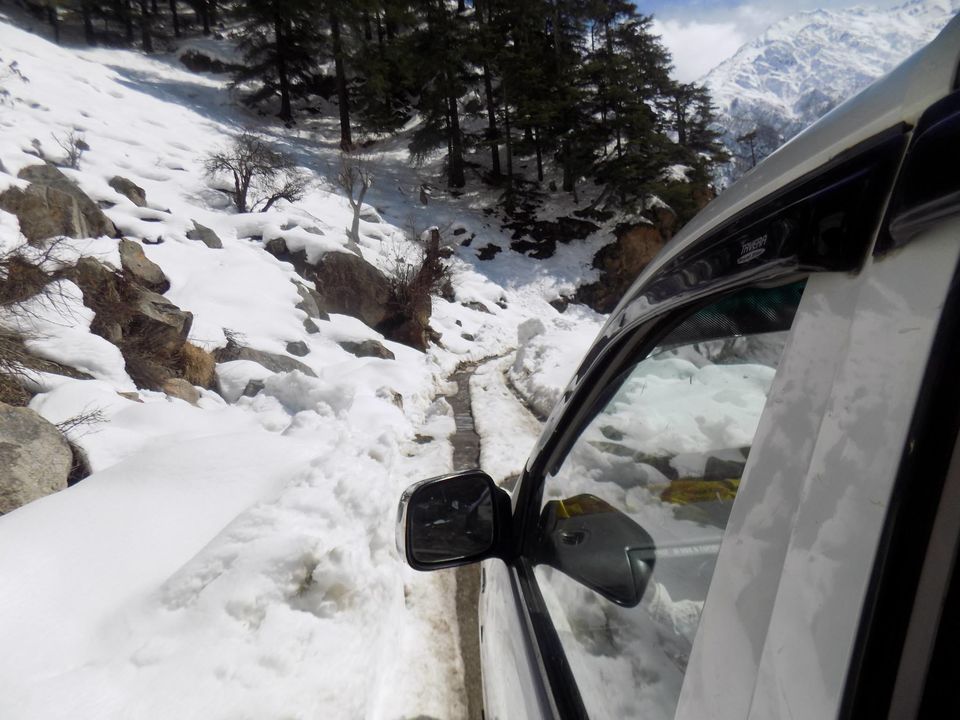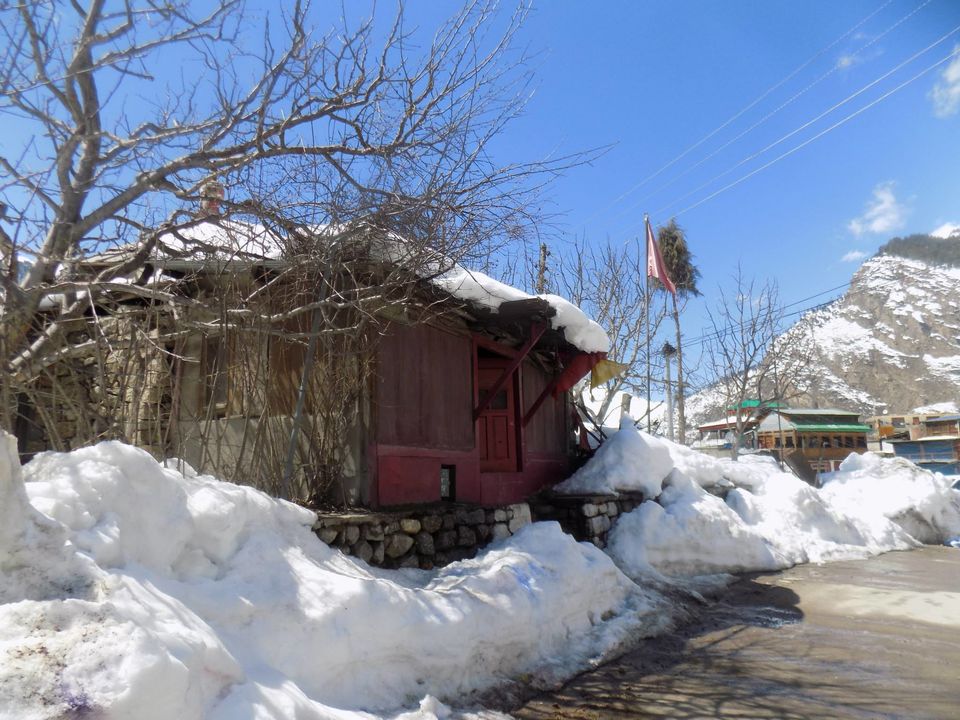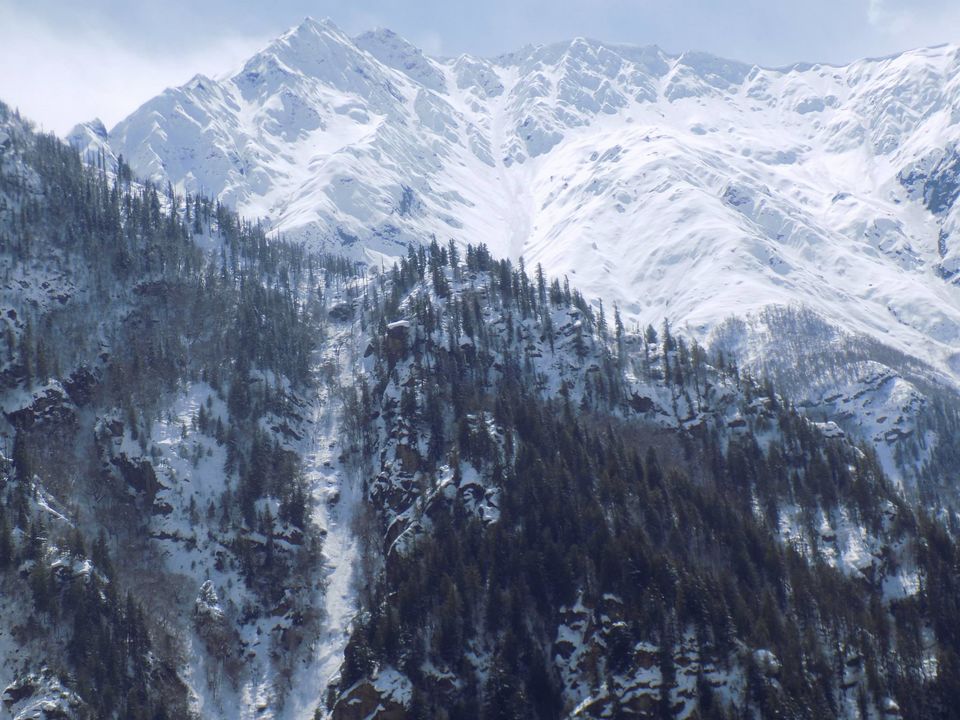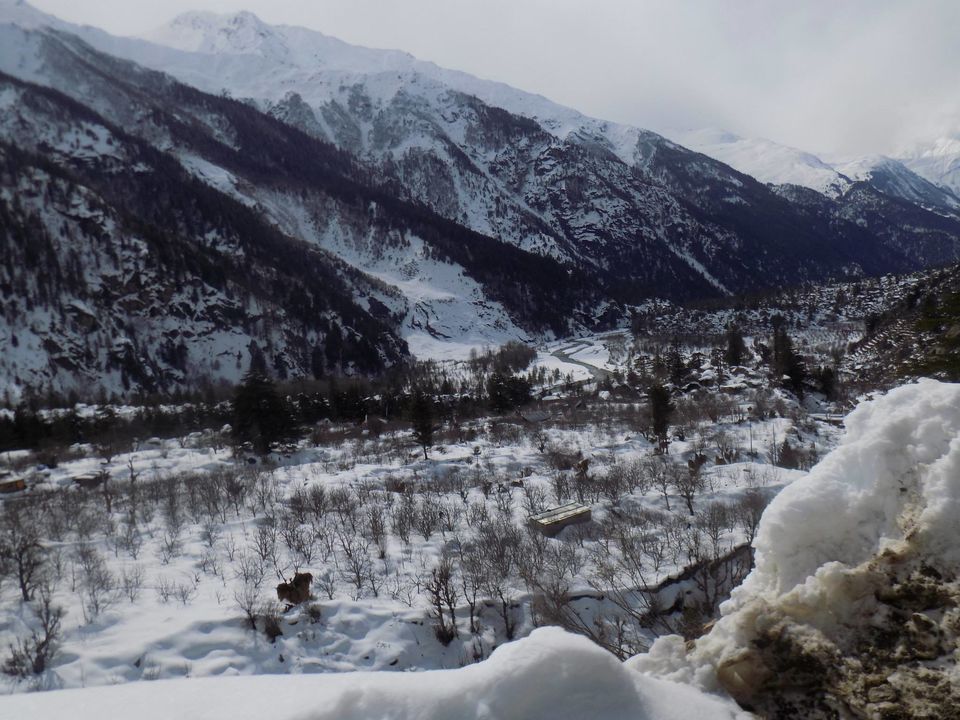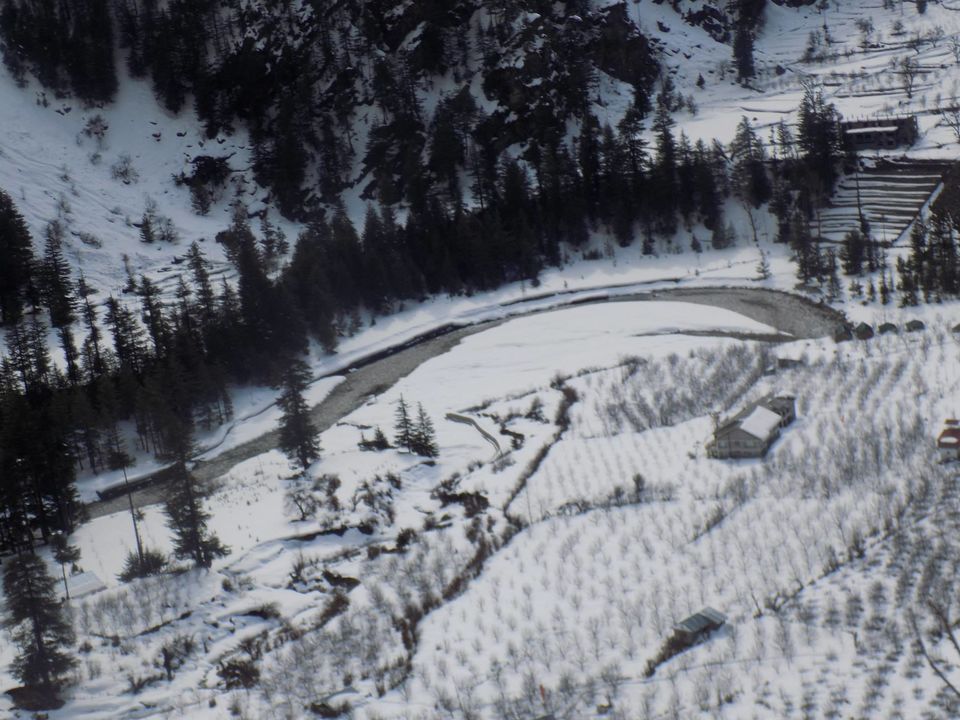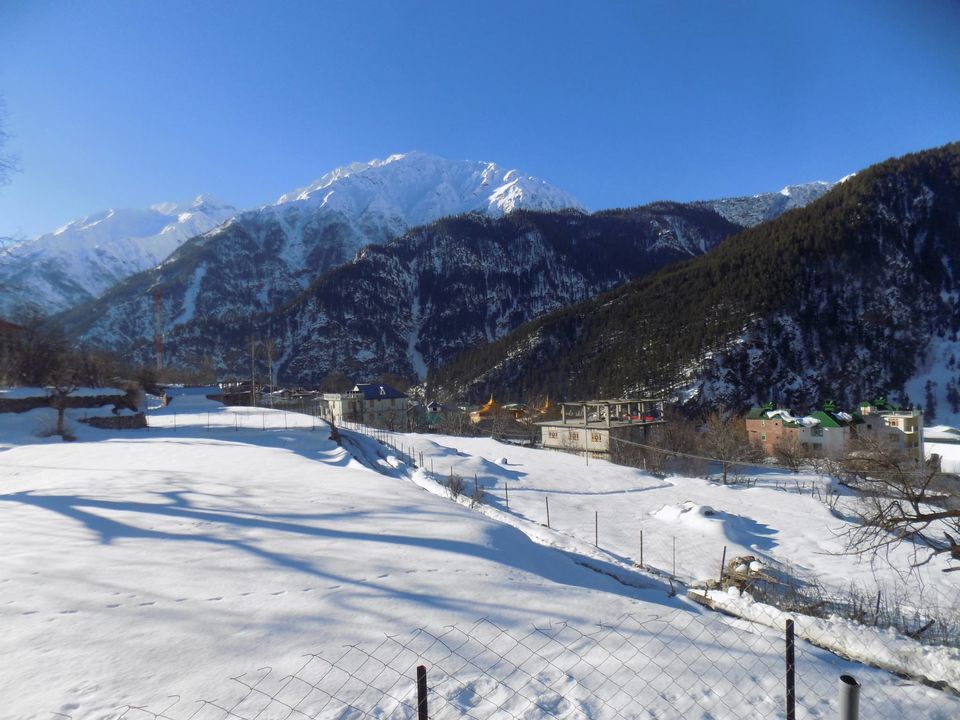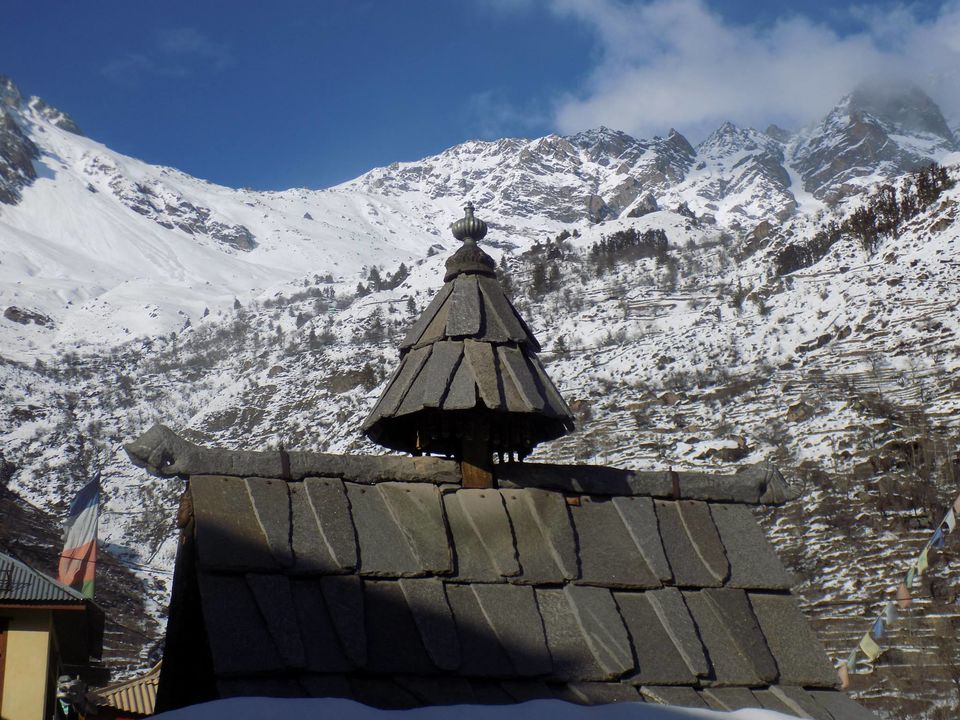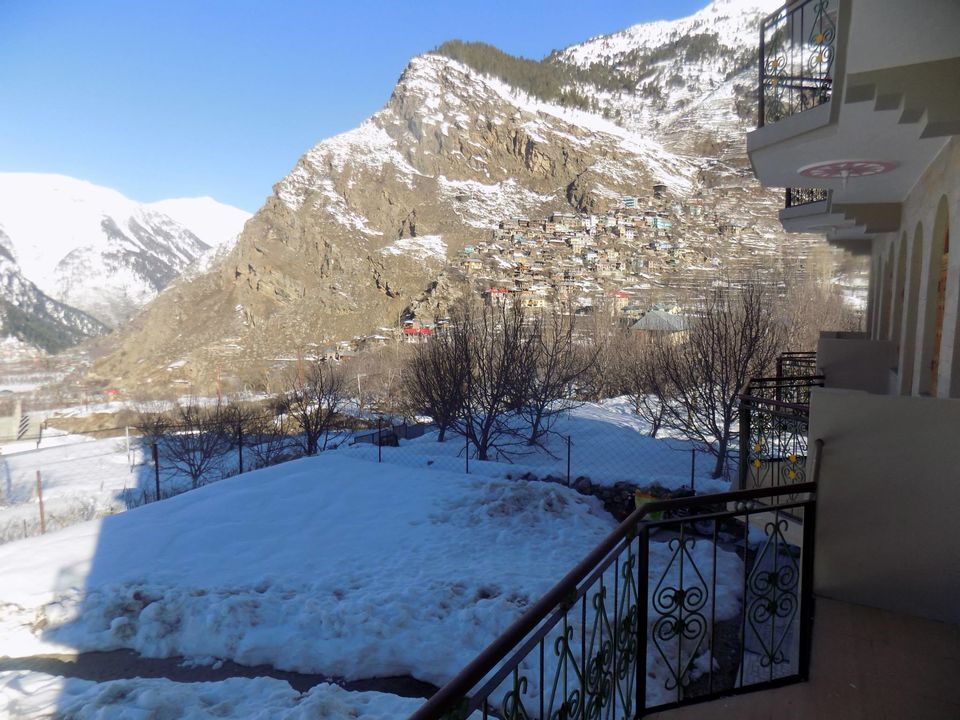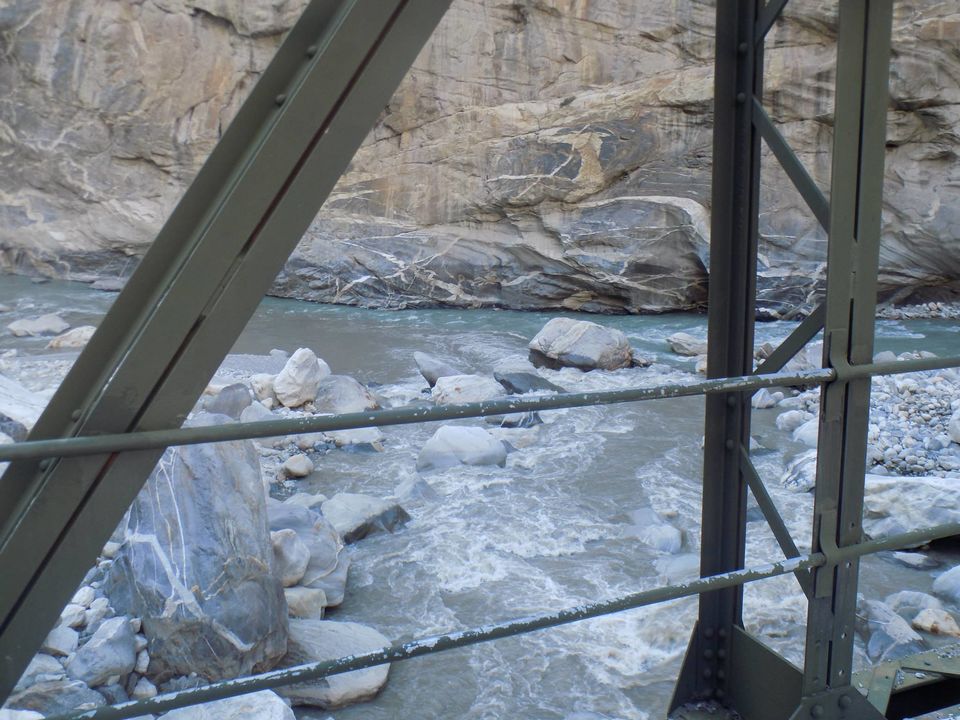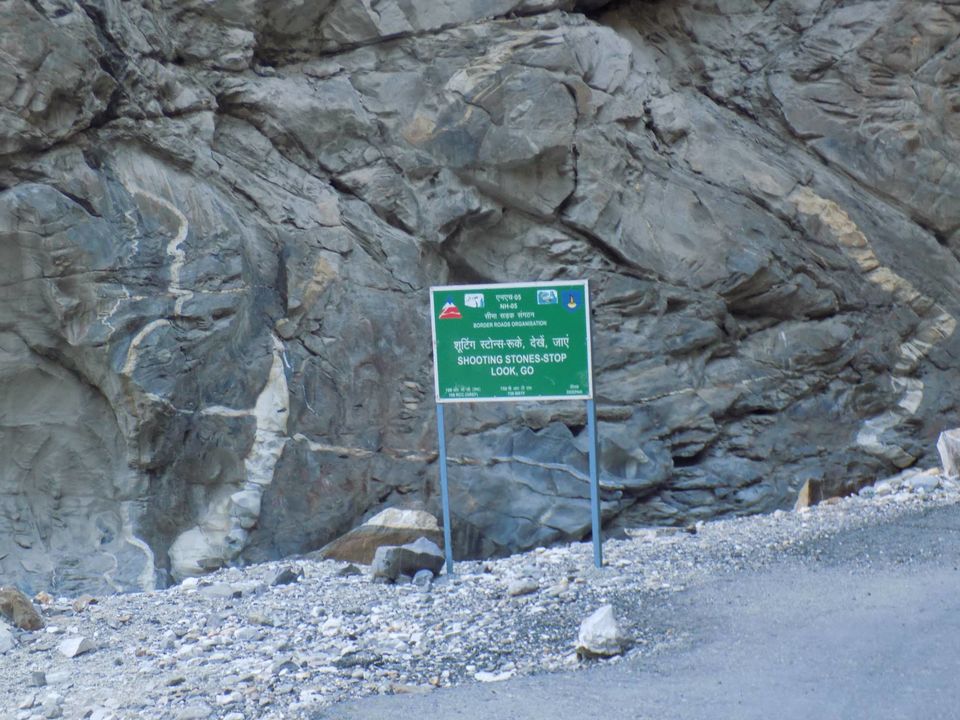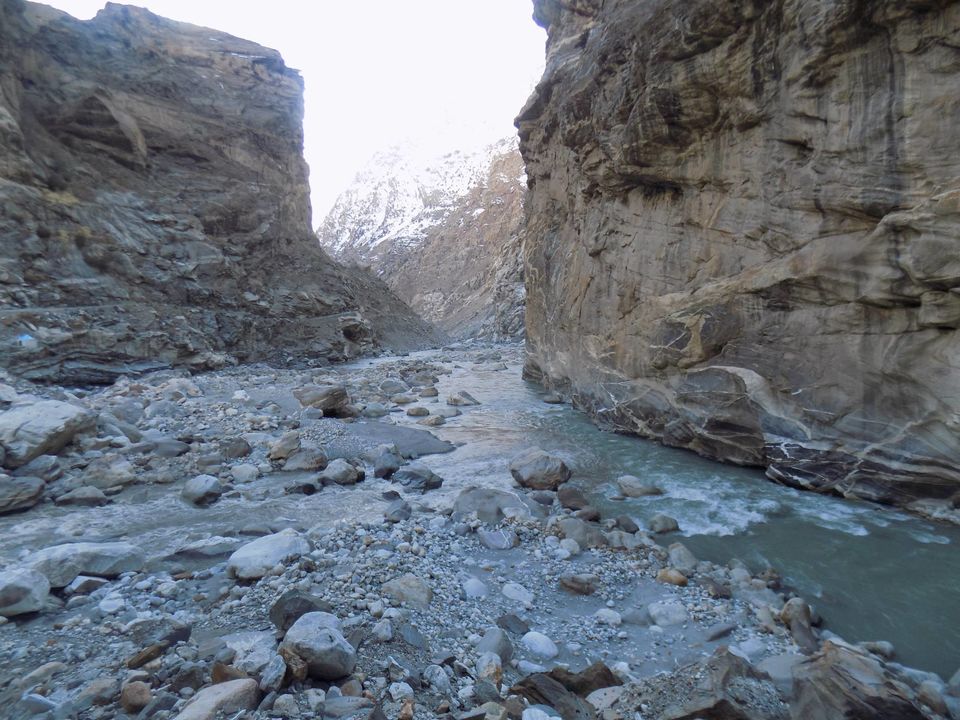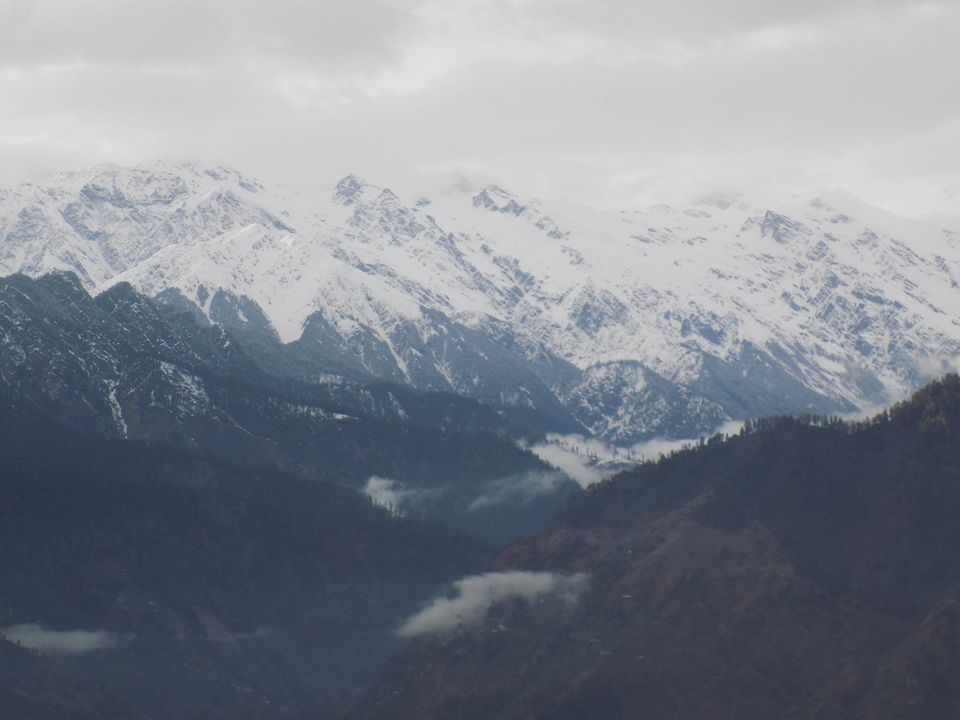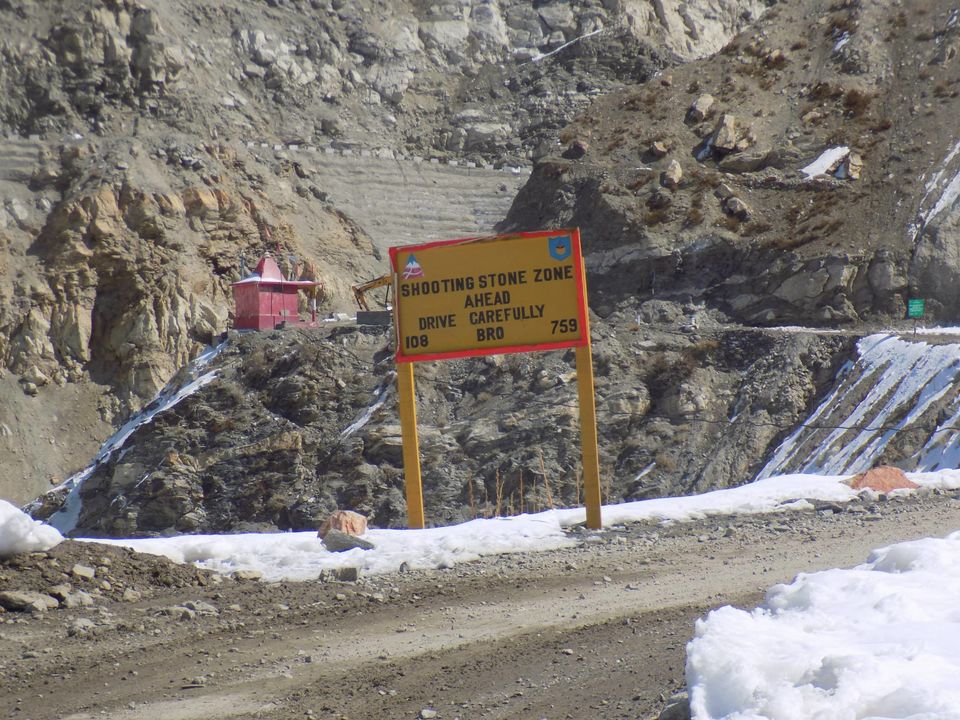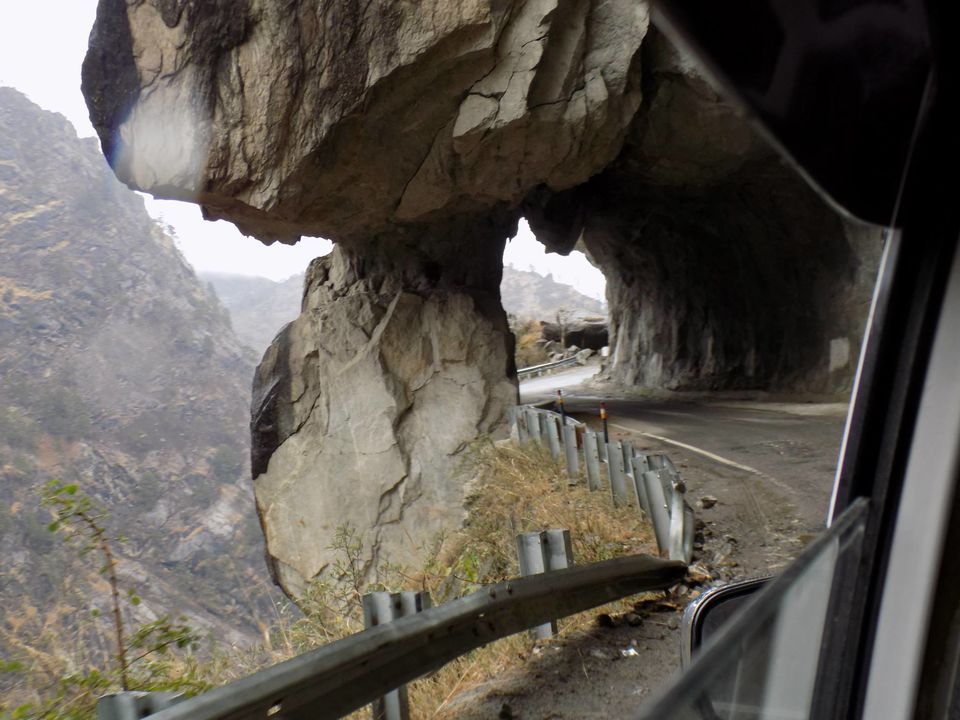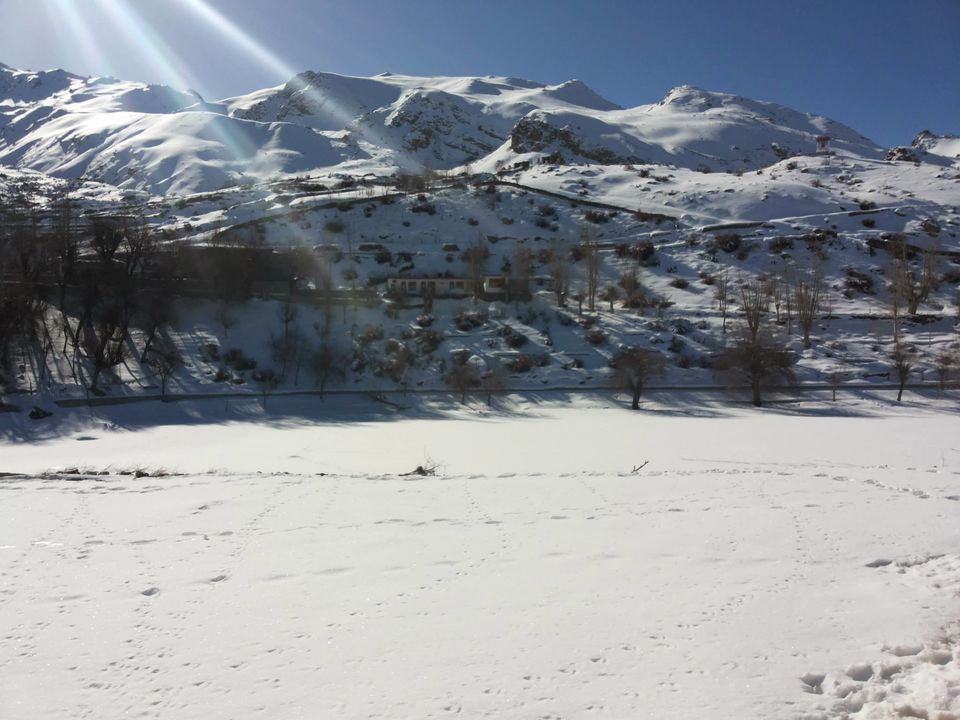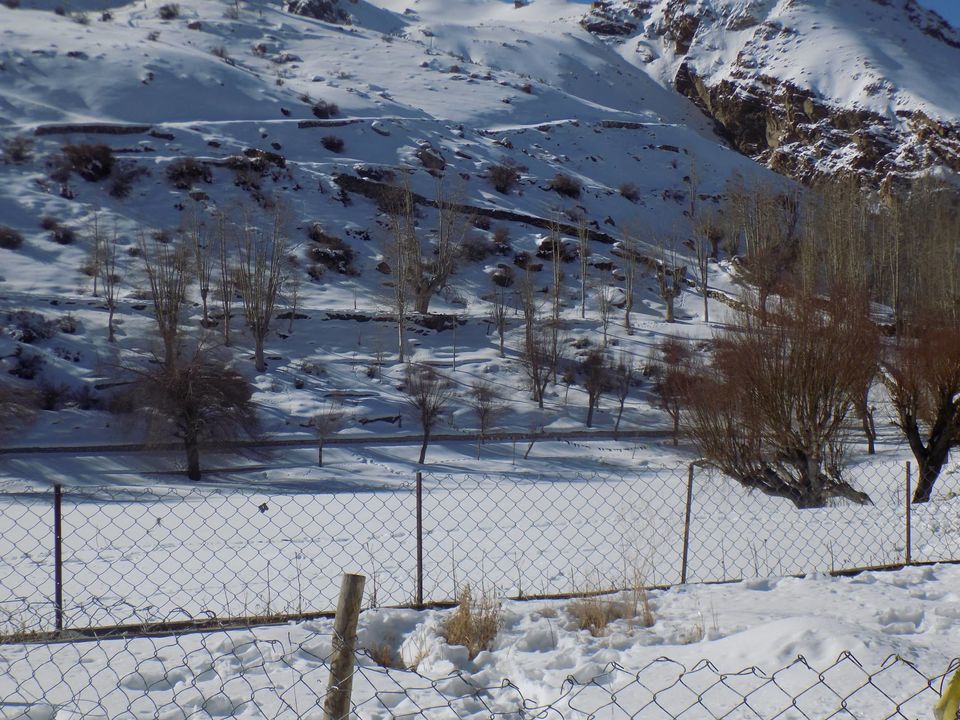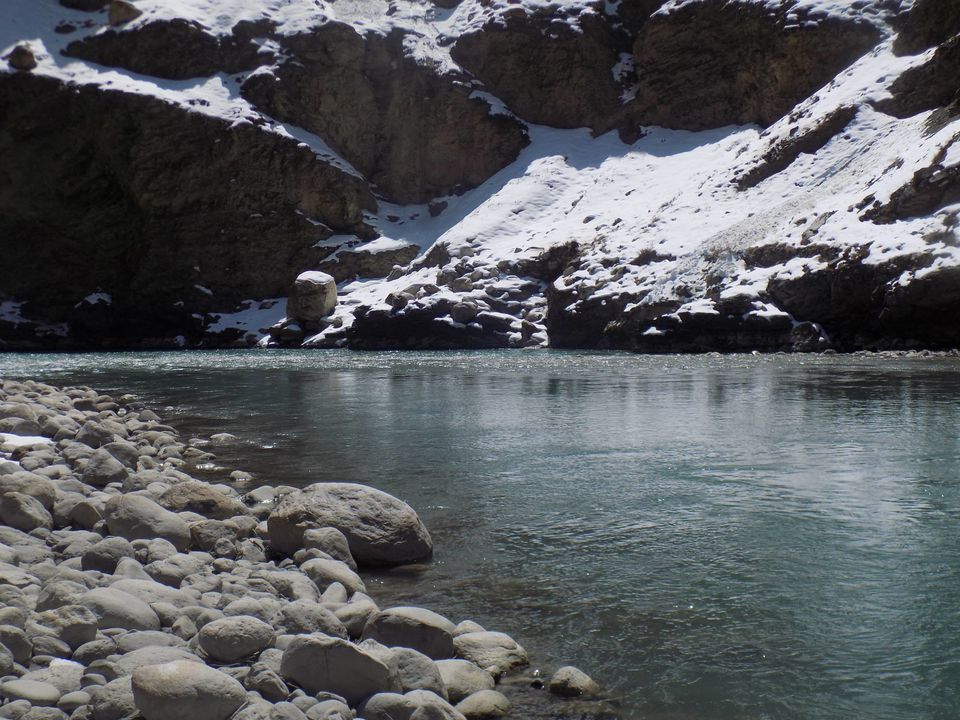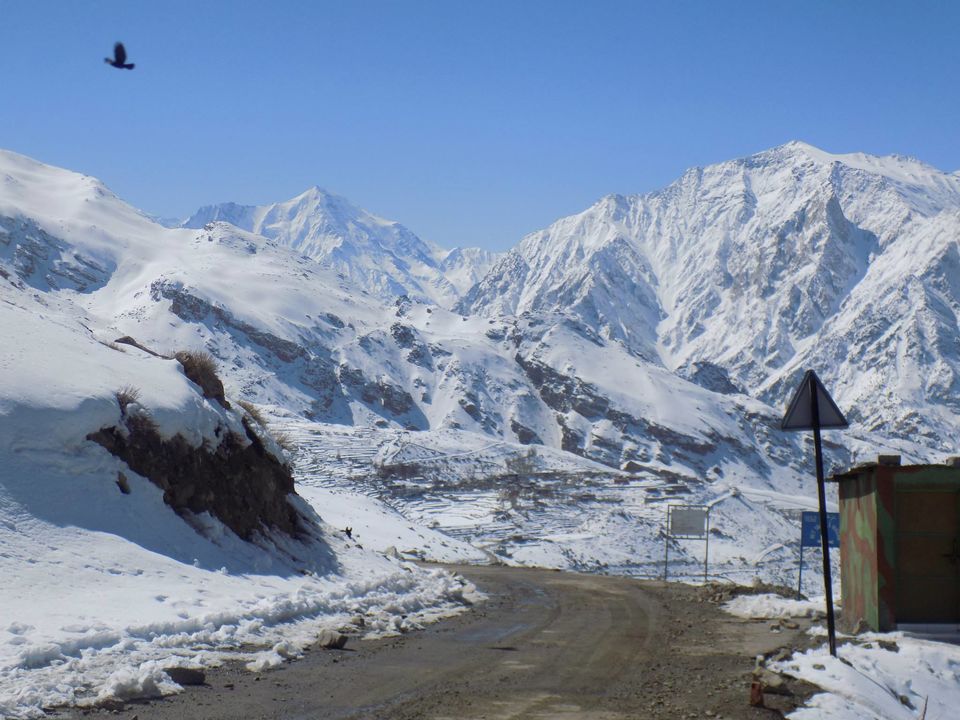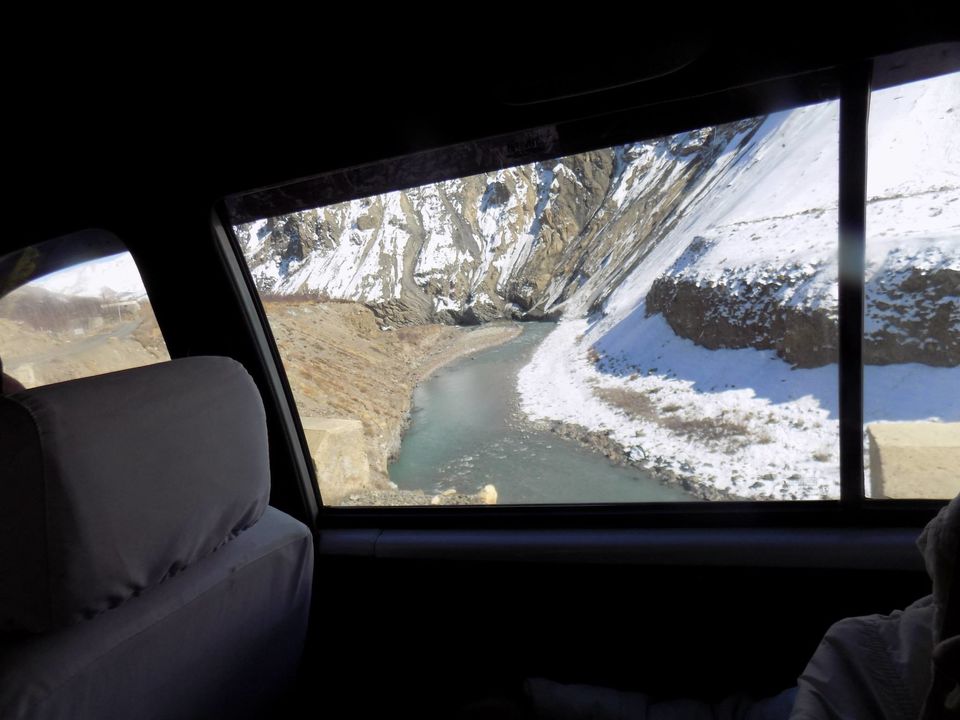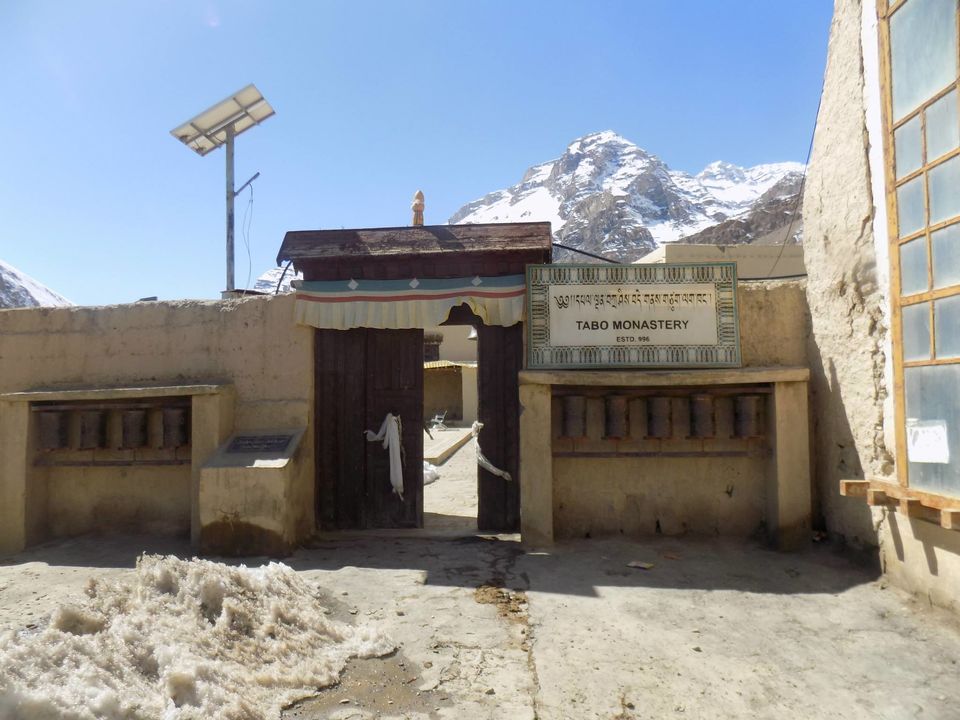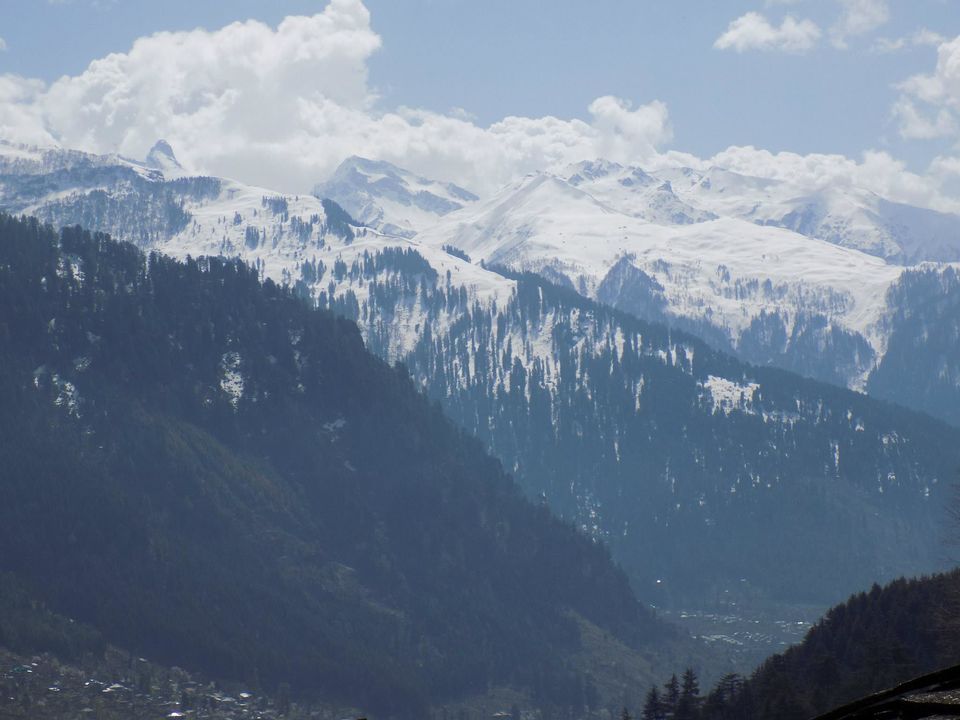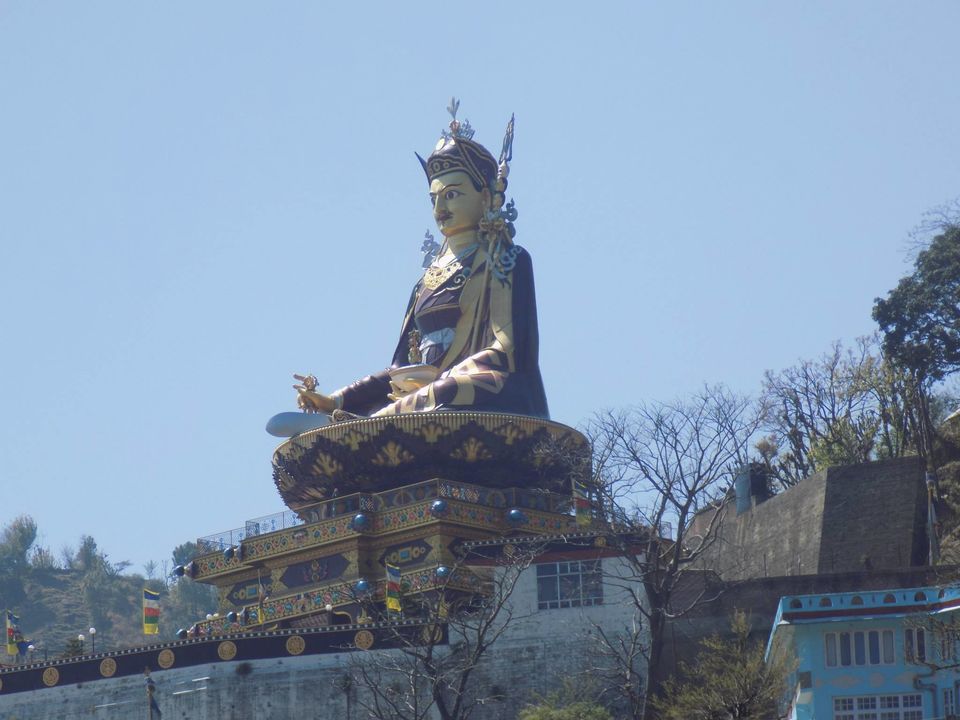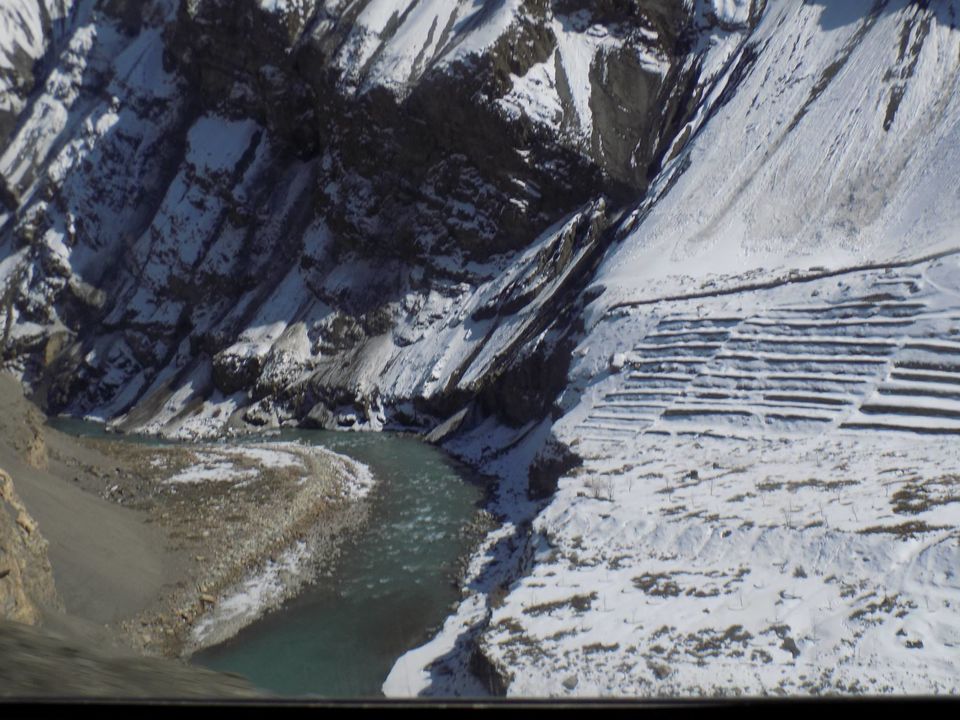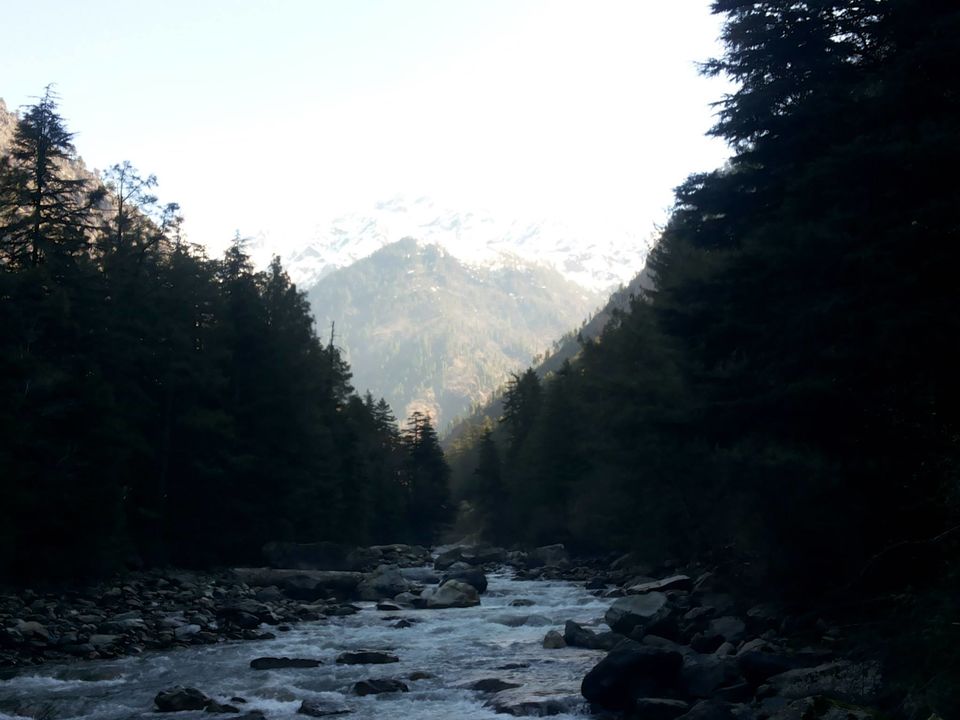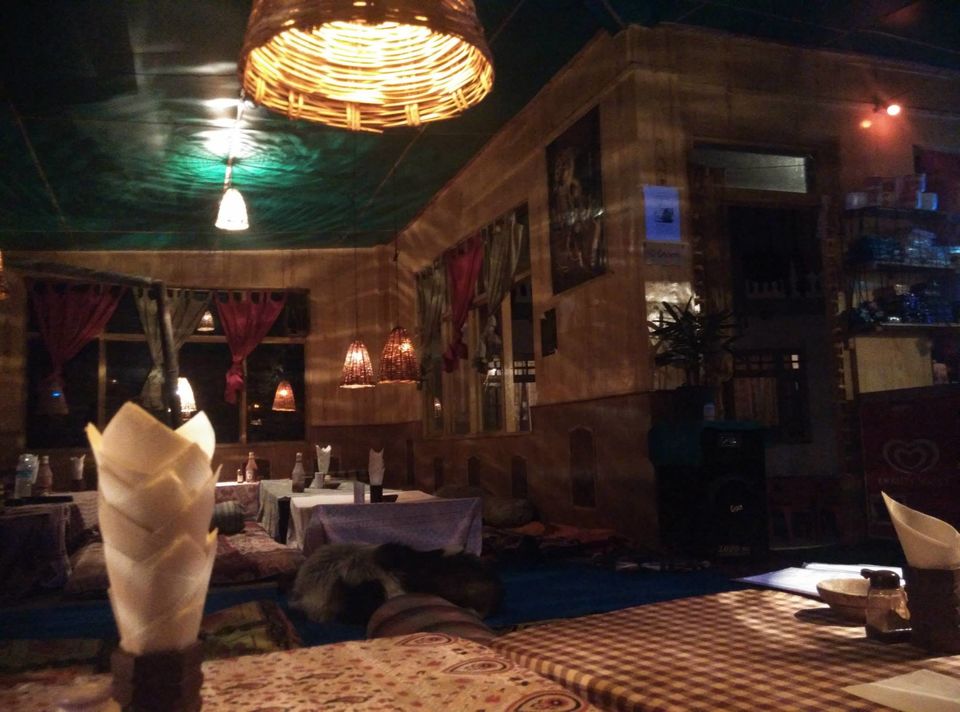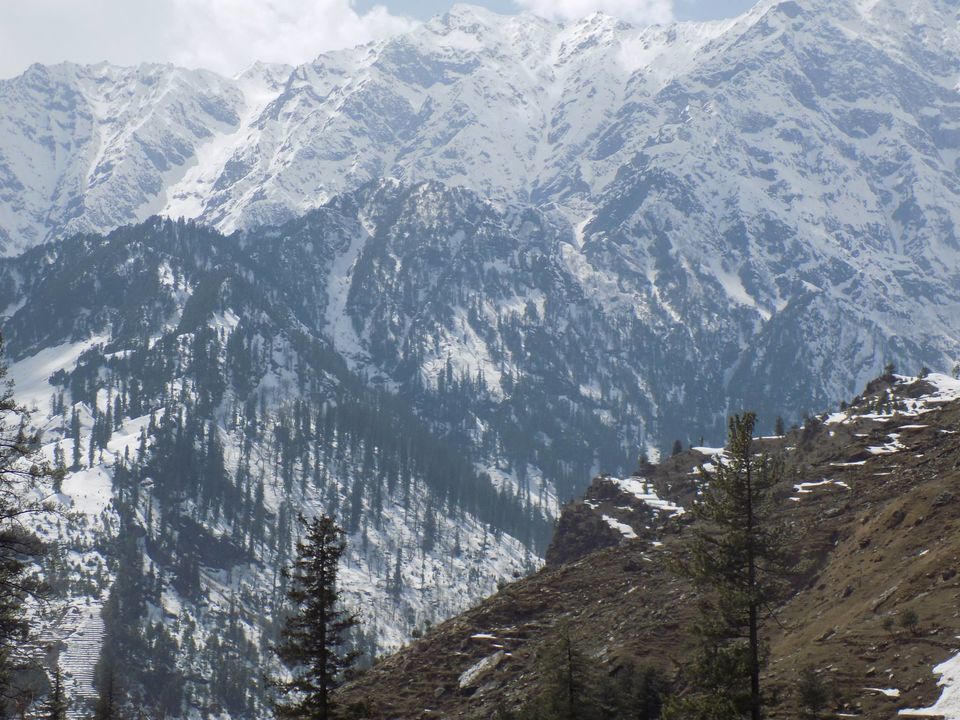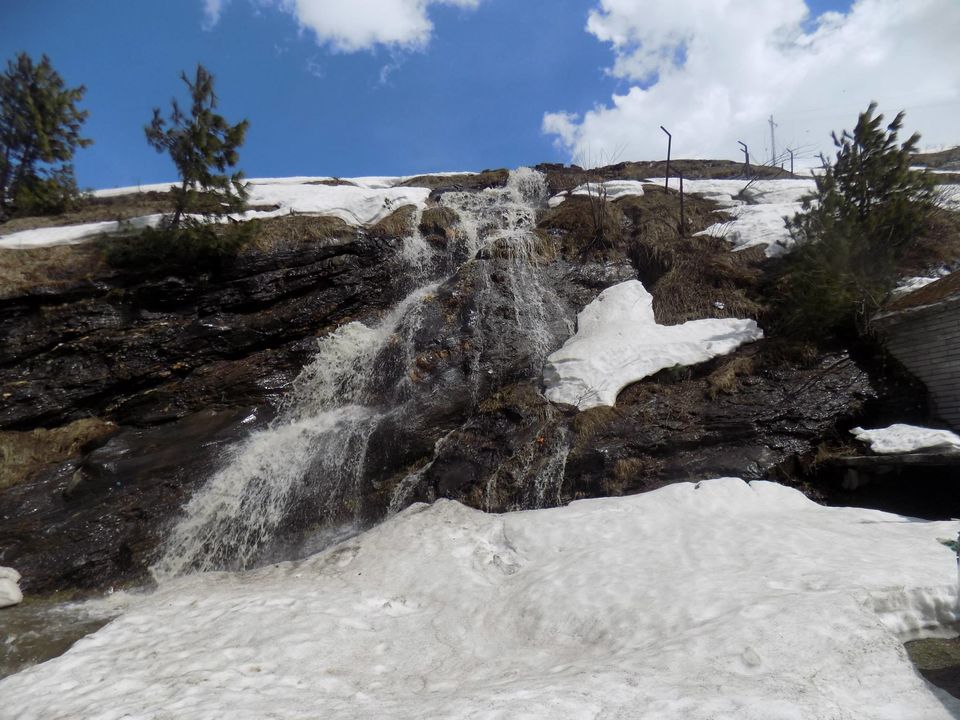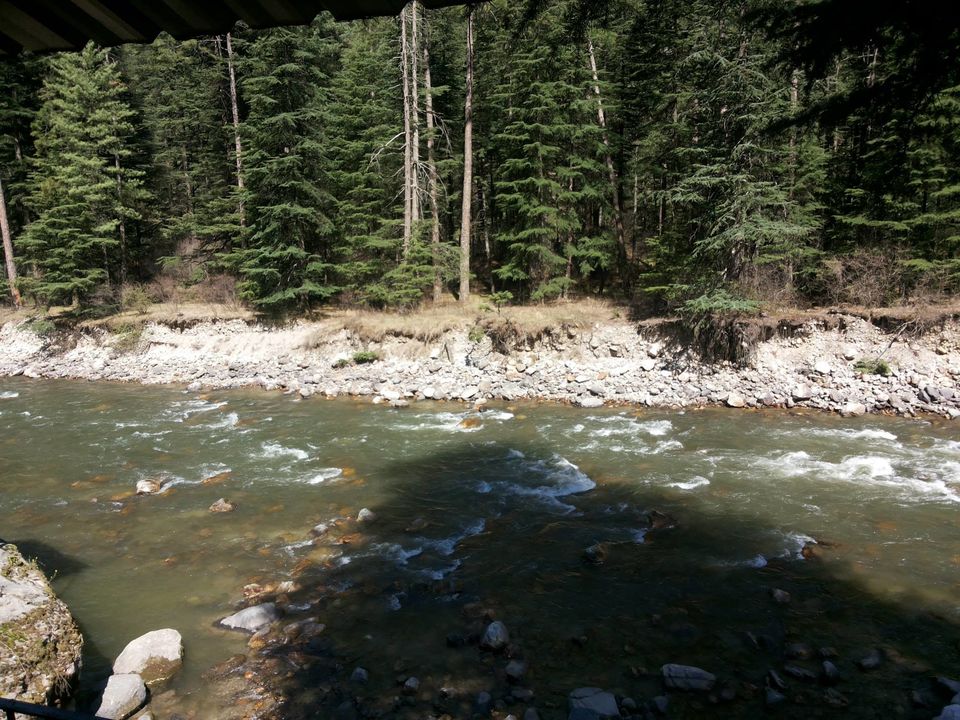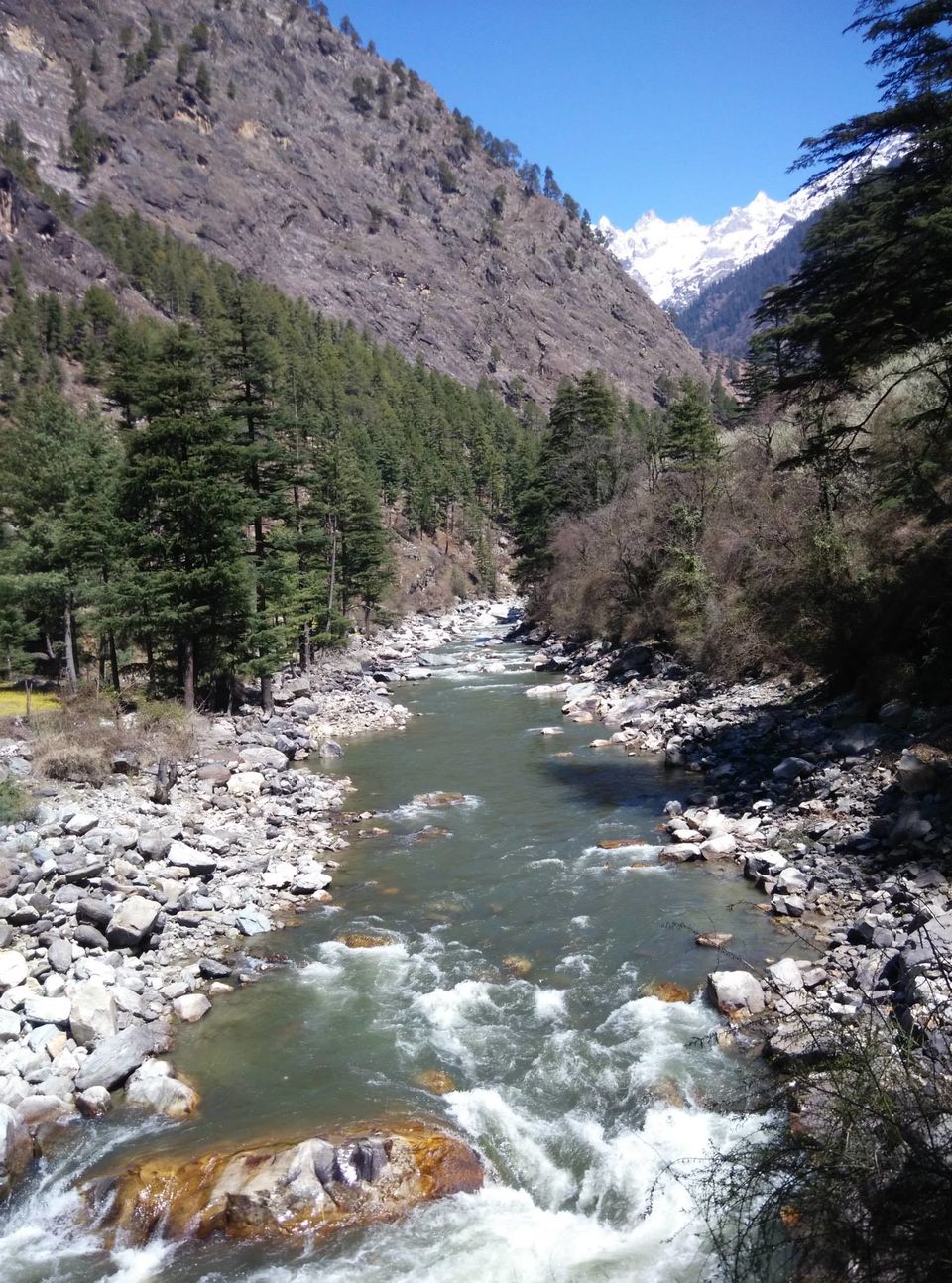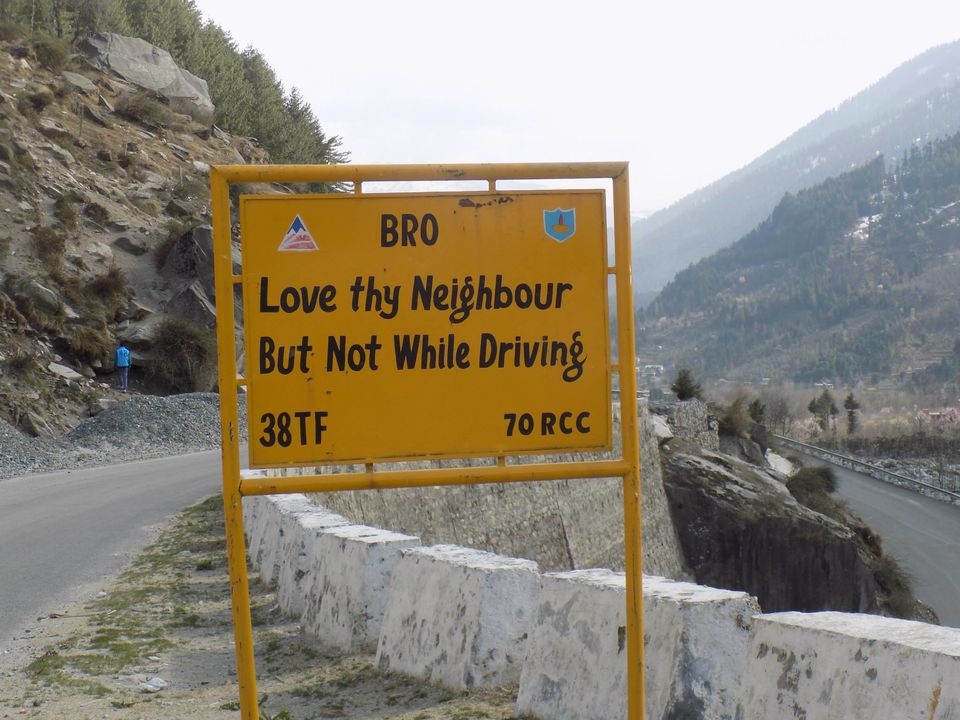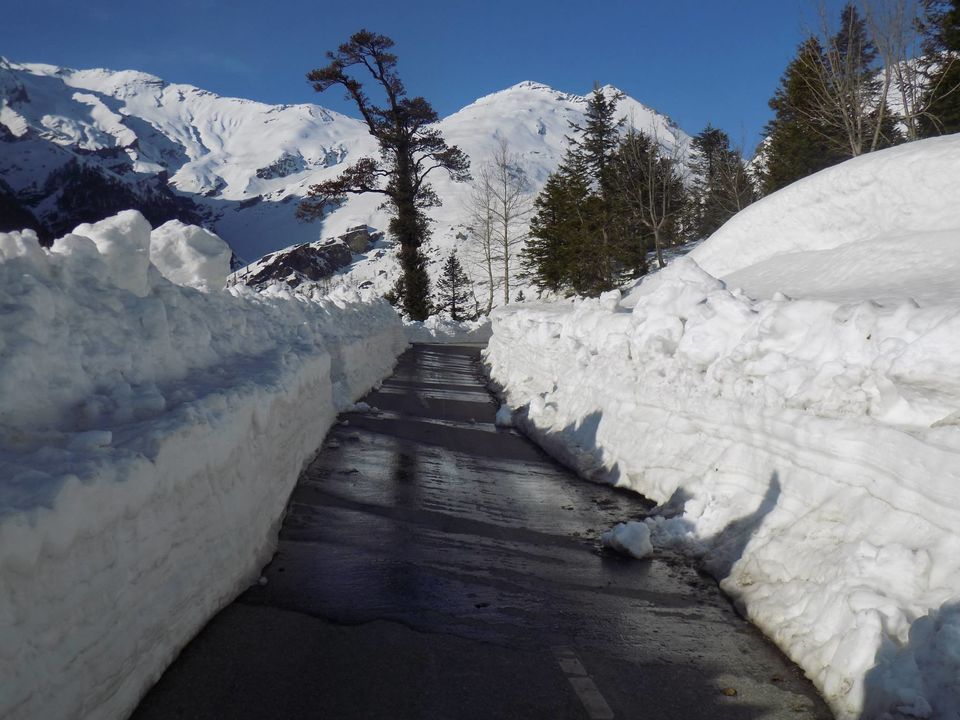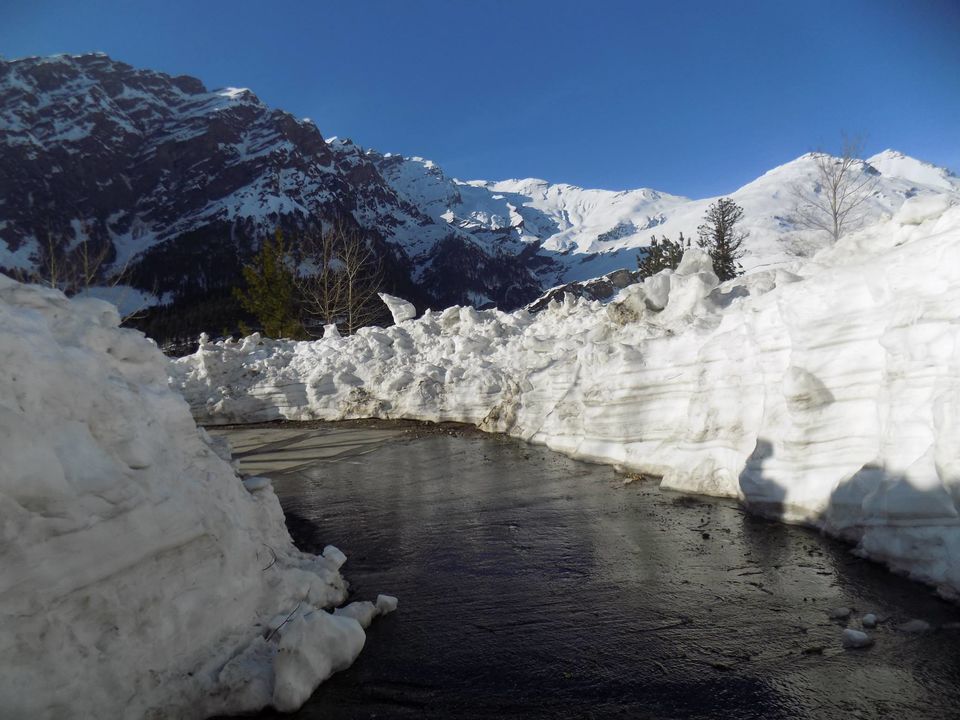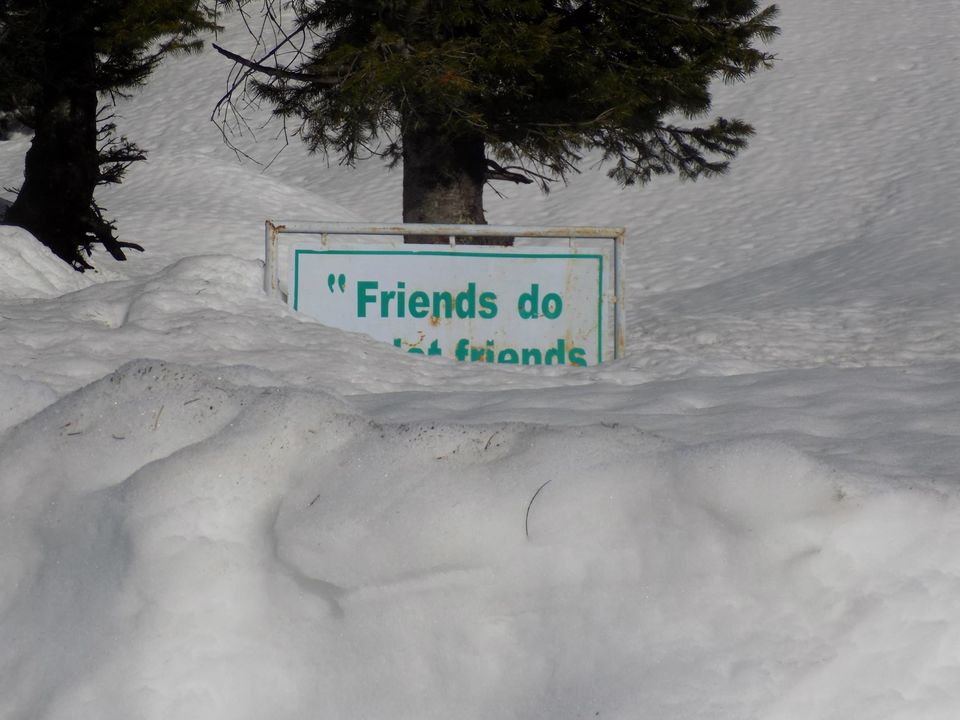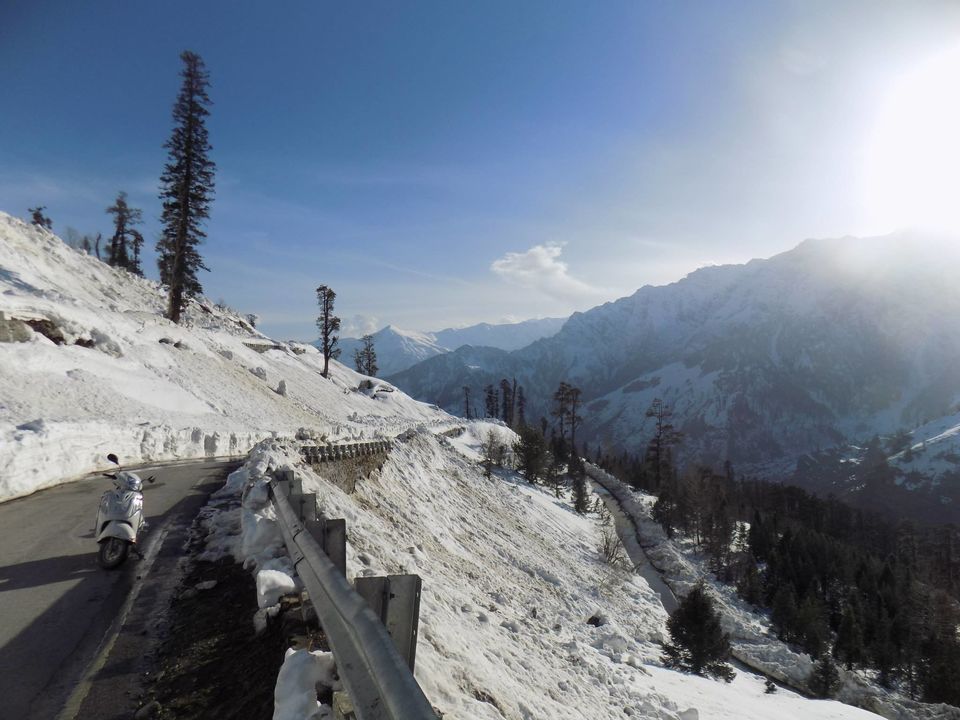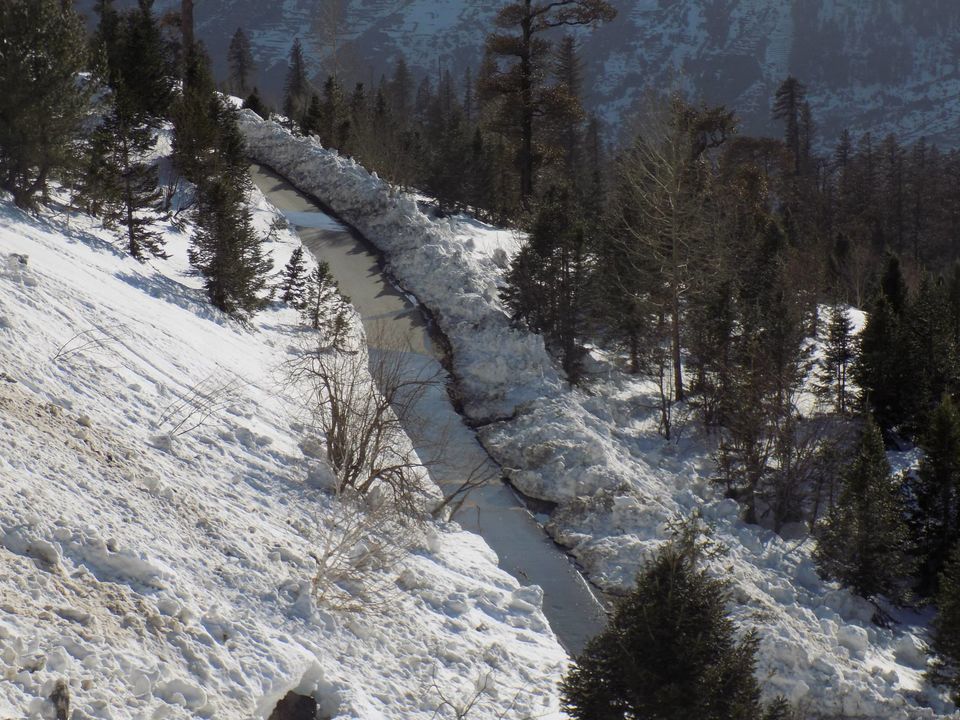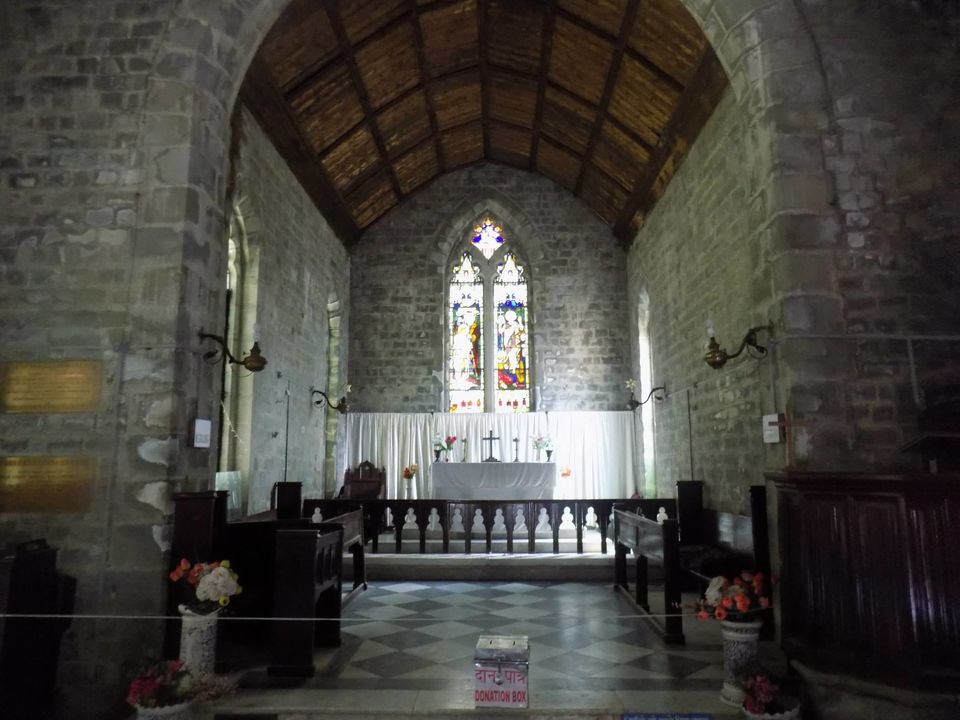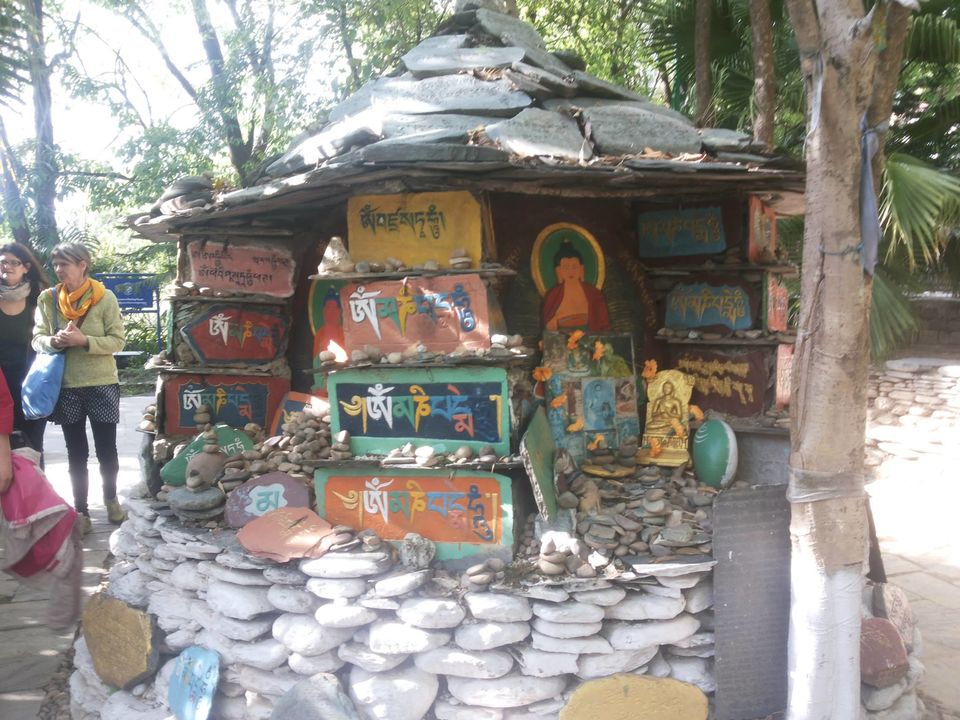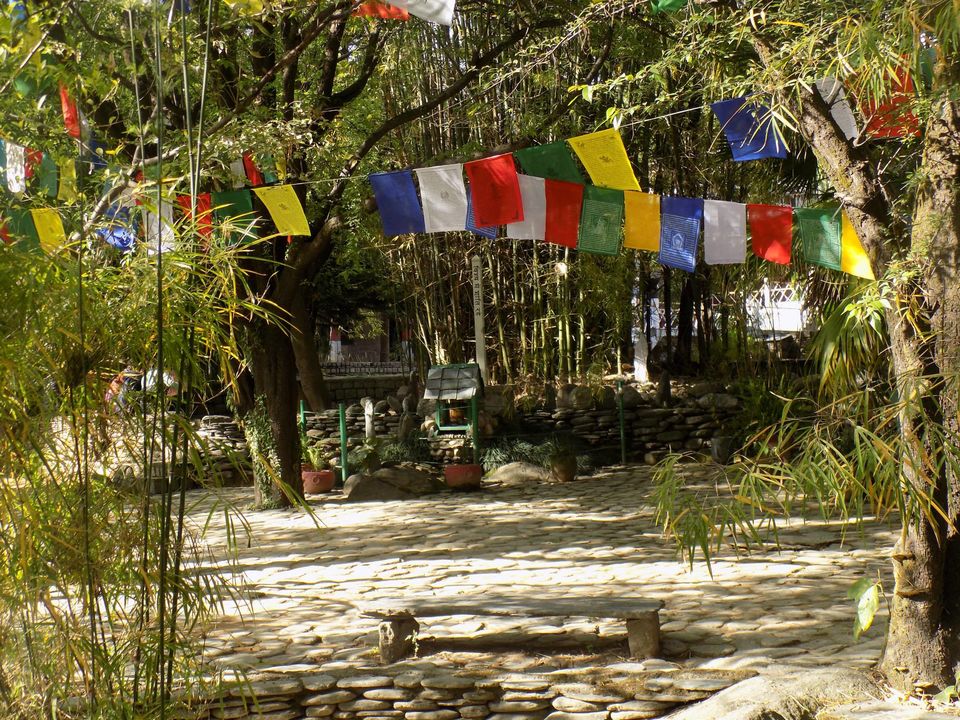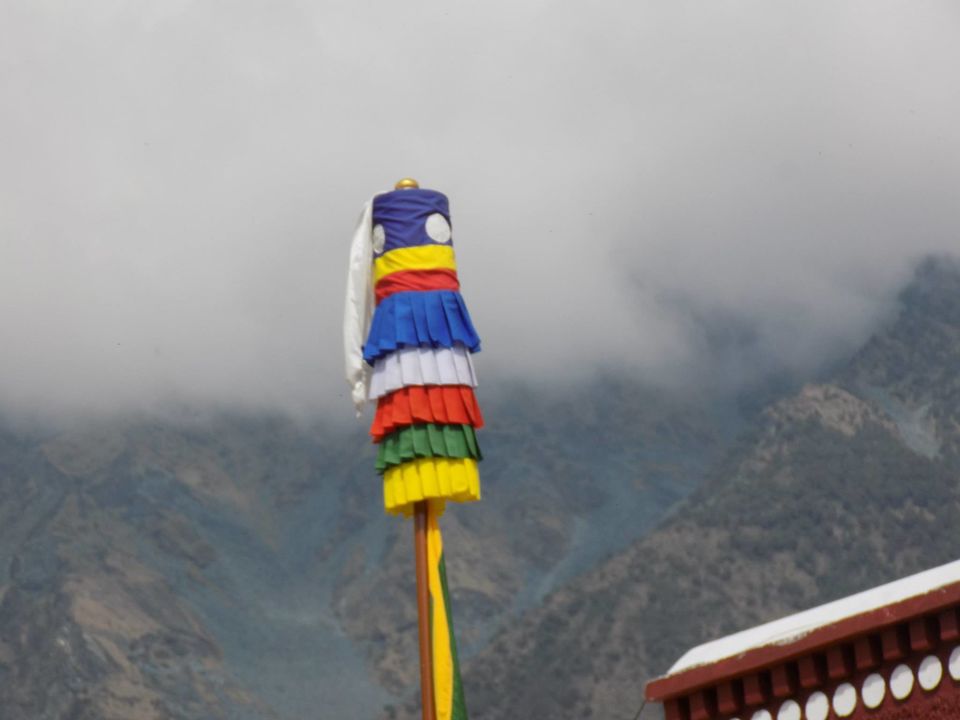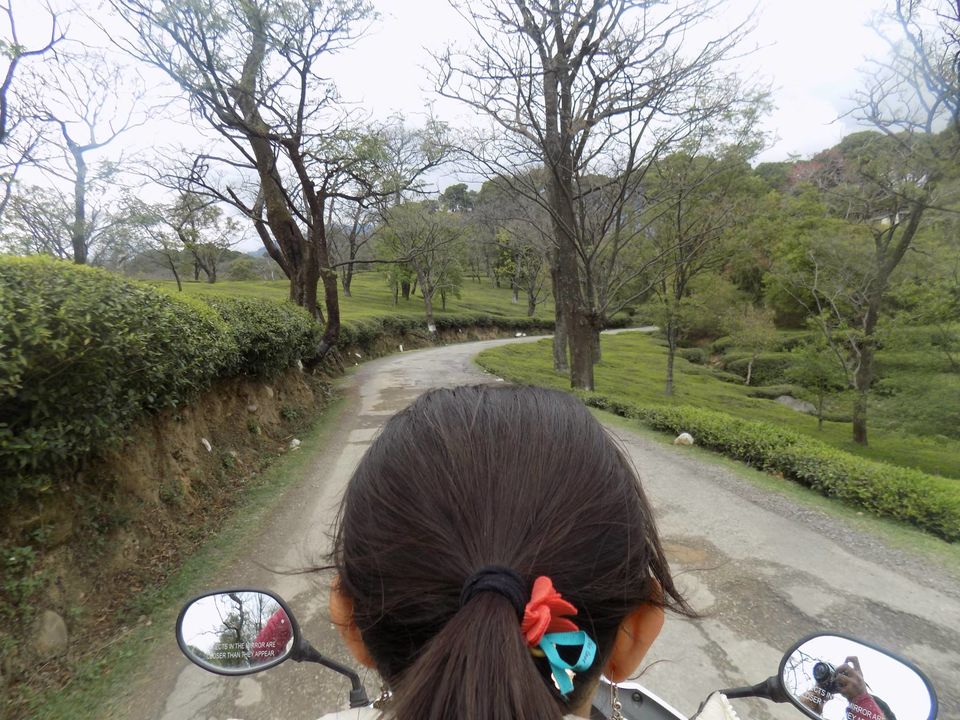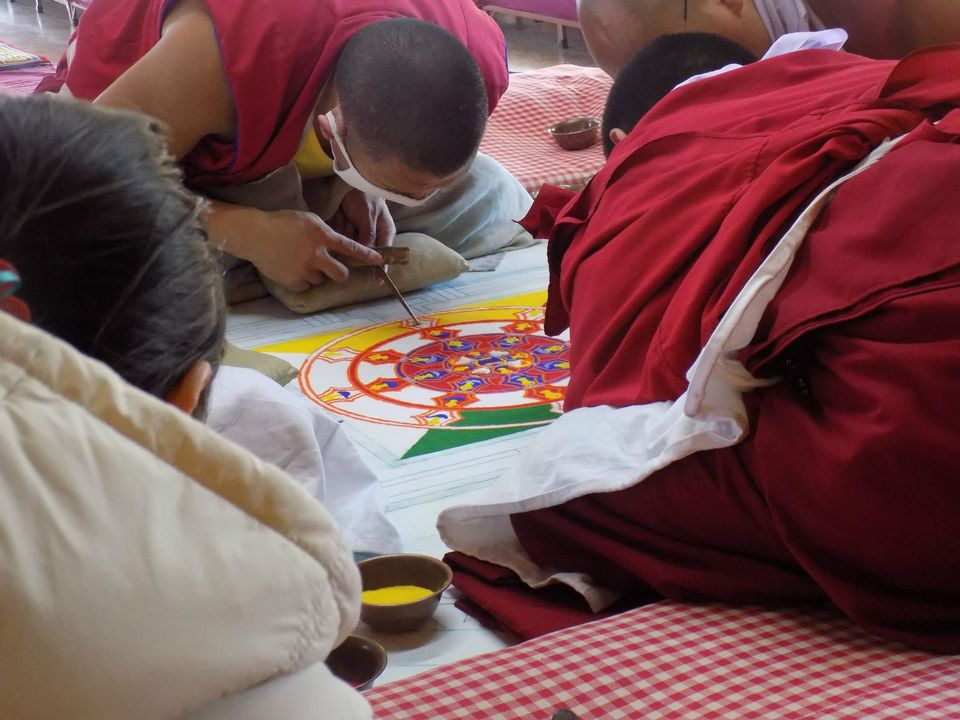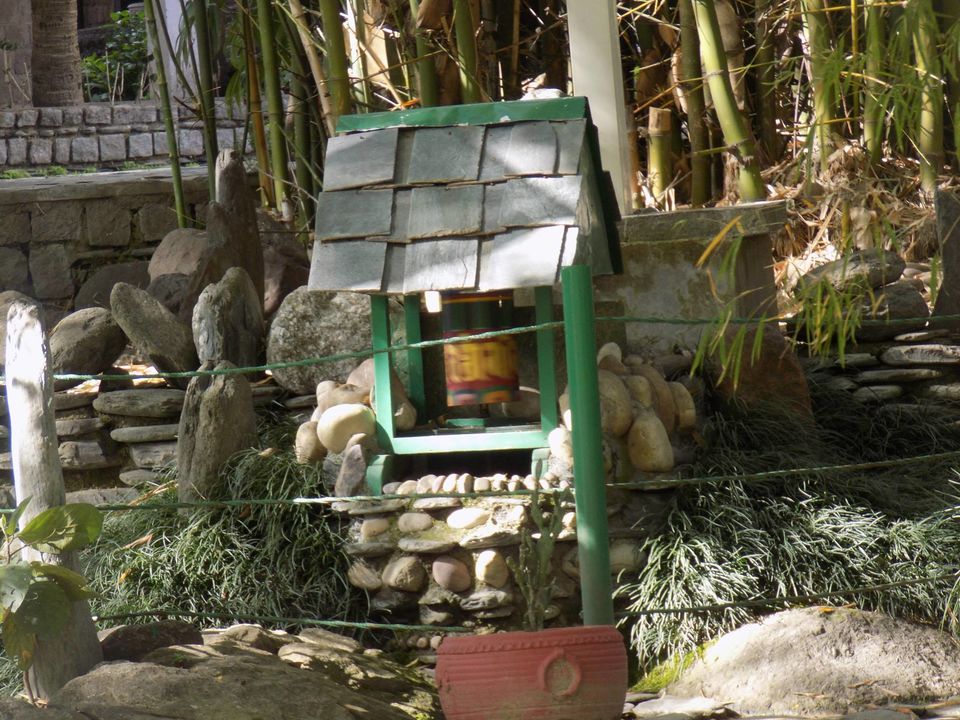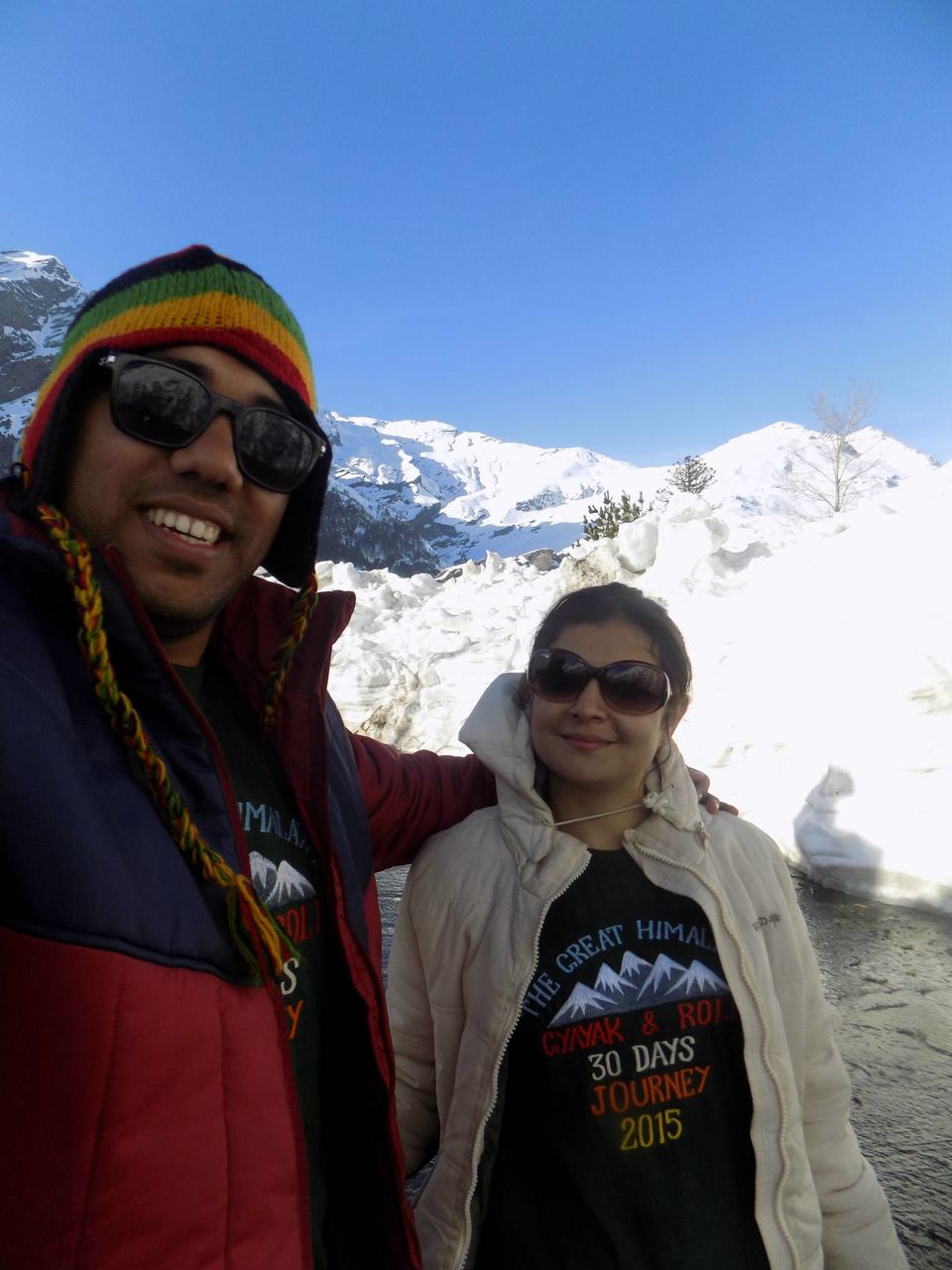 [You will probably need 2 hours to read this and go through the pictures]
Gyayak & Roli: The Honeymoon Book
Adventures on the Himalayas
Honeymoon is probably the most exciting thing about entire event of marriage. Planning the honeymoon is also very exciting. Couples usually find themselves in lot of dilemma such as selection of place, number of days, mountain or beach, domestic or international, solo or with other couples, self-planned or through travel agent. These questions can give enormous headache and sometimes planning a honeymoon proves more tedious than planning a wedding.
When a couple is JAIN, that means no eating after sunset, no eating stuff grown below the ground like potatoes, onion, garlic etc. then honeymoon definitely requires a lot of planning.
I got married in January but could start my honeymoon in March as I was going through last semester of my business school. I had already got placed and had a lot of time in my hand, and my wife also required a good vacation. So, instead of planning an international 8 days honeymoon to a place like Maldives or Mauritius, we decided to go for a long vacation. Our mutual love for mountains got us thinking about Himalayas. Therefore, we decided 30 days long vacation cum honeymoon cum adventure trip and shortlisted places in Uttarakhand, Himachal Pradesh and Jammu & Kashmir.
Planning 30 days visit for JAIN couple proved very difficult. On top of it, we decided to incorporate Spiti Valley and Sangla Valley in our trip. These valleys are located in Himachal Pradesh along Indo-China border. Most of the roads are closed in March and we decided to try our luck. We found about climate, hotels, guest houses, homestays in that region and a good, reliable and knowledgeable driver cum guide to show us around. After a lot of online studying, we thought that visiting Spiti Valley in March is worth taking the risk.
We started on March 7 and took a flight to Delhi. After staying there for couple of days we took Dehradun Shatabdi on March 9 and reached Haridwar in afternoon.
Haridwar-Rishikesh
The reason we decided to visit these twin cities was to check off river rafting and camping from our list. We stayed in Jain Dharamshala on the outskirts of Haridwar. My wife had been there previously and availability of Jain food and hygienic rooms attracted us. We explored Har ki Paudi and the market nearby. Ganga aarti was the main reason for us visiting Haridwar but it was not as we had expected. It became the good opportunity for organizers to emotionally get donations from the people visiting. The number of people wanting money for some or other reason was same as the number of people visited that place. Sitting near river got me thinking about the great mountains we were going to visit in coming days. We didn't spend much time in Haridwar and mentally prepared for Rishikesh.
We left for Rishikesh in the morning by local tempo. We sat in front with the driver and really enjoyed that small trip. As we were walking towards Laxman Jhoola, we were getting positive vibes from the atmosphere. We could sense the energy in the air. On the way to Laxman Jhoola, we found stairs going towards the river. We went down and sat near the river where only handfuls of people were present. It was exciting watching river Ganga without any sound effect. We just sat there and forgot about the mundane things in life and just observed two boys kayaking.
We reached our camp which was 30 kms far from Rishikesh. The location of the camp was just amazing. Few steps away from the flowing river and many steps away from any kind of civilization, amongst the beauty of nature were we two love-birds and the camp staff. The camp manager arranged Jain food for us. We spent entire afternoon in the chilly water. The school kids who were supposed to join the camp were late and arrived at midnight. So, we were the only two playing cricket, volley ball together and had evening food sitting by the campfire. The temperature dipped in night and we decided to end the day. The camps were clean and the music of Ganga was an amazing background.
River rafting was an amazing experience. The school kids in our raft made it even more energetic. The water level was not that much as it would be in May but the rapids were still good. We even swam in the river and didn't notice when the stretch of 19 kms was over. It was not tiring at that time. We came back to Rishikesh and had lunch at famous Chotiwala. The last time I came here was with my parents and at that time there was an actual person standing outside as Chotiwala, but this time there wasn't any. We went in search for a good Spa and found one and splurging money on it was worth. After coming back to Haridwar, we took a bath and went to railway station to catch a train for further journey but not before having milk in a clay pot or kulhad.
Shimla was the gateway for our trip to Sangla and Spiti Valley. We wanted to reach Shimla by a heritage toy train and thus we left from Haridwar towards Ambala on 11th night. We reached Ambala on time but our connecting train for Kalka was late and hence we spent most part of night on the floor of waiting room in Ambala. When the train came, we dozed off and woke when we reached Kalka. After seeing the toy train, the child within me also woke up. We were just hoping that our seats should not face backwards. When we reached our coach and found that they were indeed facing backwards, it disappointed a little. I tried to adjust the seat and it was surprising to find that we could actually adjust the face of the seats. We delightedly changed the face. It was a sunny day and that added to our happiness. I was just hoping that the entire route to Spiti Valley was open.
The toy train journey proved to be tiring and by the time we reached Shimla, we were exhausted. We hired a coolie on the station and reached YMCA, our home for next 3 days. The coolie tried hard to sell hotels to us but we were rigid that we wanted to stay at YMCA only. It was because of the fact that it is cheaper, it has great location, it is hygienic, it is a hostel and above all we were on adventure trip. YMCA proved to be a great stay for us. Most people don't know about it in India and we didn't see any fellow Indians either there. The young foreign students were there in abundance. We got a room with an amazing view and the toilets were clean with hot water supply.
I was told that Shimla being the popular tourist destination, would be crowded but in March, Shimla felt good. We wanted to stay in Shimla for 3 days because we wanted to acclimatize to altitude. We just walked on the Ridge, Mall Road, soaked in the beauty around. There is a Jain temple in Shimla in the middle market and we went their everyday. Exploring local market was fun but walking up and down stairs was a real excruciating experience.
Food at Indian Coffee House and Wake & Bake on Mall road attracted us more than once. Sitting at ICH just wowed us. Out of many sight-seeing spot we decided to visit Viceroy Lodge. We underestimated the distance to be measured on foot and by the time we reached there, we were again tired. Well, this was the last thing we wanted before the car trip to Spiti. Viceroy Lodge or IIAS amazed us to no limit and we felt that it's a must watch place in Shimla. But going back on foot was not the option so we took lift. One car left us just outside the main gate of IIAS and then we took another lift where two guys left us at Lakkar Bazar just below the Ridge. We thanked our luck and those two local guys.
In Shimla, many tour operators had approached us for a tour to Kufri or local sightseeing but we laughed it out as we were about to go to much colder and snowy place. There are few buildings in Shimla looking at which took us back in time, viz., Municipal building, police station on Mall road and the Church on the Ridge.
For three days we stayed in Shimla, Sun was shining above us but it rained the day we left in morning.
Kinnaur & Spiti
On the morning of 15th March, we started the most awaited journey to Kinnaur & Spiti. It was cloudy and mildly raining. Just the few kilometers outside Shimla, we met snow welcoming us at both sides of the road. The child in us wanted to jump out of the car window but just when we rolled down the window, the chilling cruel air reminded us the reality. I was extra careful as we had a lot more days to cover and didn't want to get cold or flu. Just before Narkanda, we spotted snowfall. It snowed in March after many decades in Himachal Pradesh.
I imagined that we will get many dhabas and tea stalls on the way and there will be many options to choose from for the food but I was wrong. We rarely spotted any dhaba in between two cities. Maybe it's because the tourist season had not yet kicked. We made the habit of explaining at every place where we ate about the Jain food,about what could be eaten and what could not be.
The beauty on the way mesmerized us. Though it was not sunny but still it was very beautiful. We rarely spotted any vehicle with yellow number plate that means there weren't many tourists around. We reached Sarahan bylate afternoon and decided to spend a night there. The Bhimakali Temple in Sarahan has very unique architecture. We were happy to know that there was electricity. Our driver, Anant, knew a person who got us a room in Circuit House which is usually for Government servants. It's a very beautiful property, made of stones with wooden interior. The feeling was medieval as we don't have such kind of houses in plains. There wasn't any occupant there and the caretaker really took good care of us. We were carrying a lot of food stuff with us yet he insisted on cooking something. Dal with plain rice was the safest option and we had it a lot on the entire trip. After eating dinner, we went to sleep to wake up fresh next day.
The morning couldn't be any better. The view of Shrikhand Mahadev peak of Himalayas just in front of the guest house was just amazing. We left after breakfast and noted that if we ever come back to Sarahan, we have to stay at circuit house only. Now we had the dilemma of selecting where to go next. Should we go to Sangla or Kalpa? We decided with Kalpa as there was news that the route to Sangla has been disrupted due to landslides.
We reached Reckong Peo in the afternoon. That town was a crazy one. So much snow lying everywhere on the street that it was hard to imagine it until you see it. We wandered on some streets in search of Jain food and finally had Pizza and sandwiches. We left for Kalpa which is at higher altitude. It was very chilling and I had a feeling that Kalpa would not be normal. The size of snow walls at both sides of the road kept increasing and when we reached Kalpa we got to know that road was open only till bus stand. There was no way to go further. We went for some local sightseeing on foot. There was one lady in the shop who just laughed at our face when we told her that we are tourists. She asked that why the hell we had come to this place in such a season. Well, exactly that was why we were there.
We chased any kid we met and offered them a chocolate. But there was a kid who volunteered to show us around. We went to a Buddhist temple and we realized that the snow was so much that we were on the 1st floor without climbing a single stair. The local school was inaccessible. That kid didn't take the chocolate we offered and insisted on buying him a chocolate of his choice which was expensive. Smart kid!
We wanted to stay at the Kinner Kailash hotel in Kalpa but as we were going there, mild snowfall started. There was a lot of snow on the road and we didn't want to get stuck. Also there was no way that we could reach Roghi Village so we decided to return to Peo for the night and stayed at a hotel just before Peo which offered us a great view of the mountains.
In the morning, we left early for Sangla. After getting mixed news about whether, the roads are opened or not, we decided to try our luck. We reached Sangla by afternoon. After having usual Dal with plain rice we left for Chitkool. We knew that road is closed after Rakcham and thought so far so good. Again the journey was more beautiful than the destination. Altitude was more and we could see Baspa river flowing under the mountain with snow all around it. The naked apple orchards were welcoming us. The village was deserted except for few houses. We were absorbing the beauty and the feel of the place as much as we could.
After returning to Sangla, we started hiking for Kamru Fort. Here also people were staring at us in disbelief. The snow was so much that little girls were sliding from the top and making the most of it. The weight of our clothes lost our excitement for reaching at the top. However, all the excitement came back when we made a snow man. Anant knew a friend in Sangla and we stayed at a hotel where he was the manager. His name was Gopal. He was a good cook too and really took good care of us. We were lucky to find electricity in Sangla but the toilets were dry. We were the only occupants of that hotel. How great was it to choose whichever room you want. But it really didn't matter because all of them provided the great view of outside. Just snow, ultra-white snow. Not a single soul around but we never felt unsafe.
Gopal prepared Mutter Paratha for us in the morning and we left early as we wanted to cover as much distance as possible. But just outside Sangla we got our first roadblock when stones were falling from the top onto the road. That day was really the worst in entire journey. We got second roadblock just few kilometers ahead where a tunnel is being constructed. Then few kilometers after Peo, we were stopped for the 3rd time near Pangi Nalla where stones were falling from the top.
We reached Spillow at the time of lunch but couldn't get anything Jain to eat. So used our own inventory with the tomato and cucumber we had purchased from Shimla. Now with Nako in our sight, we left quickly so that we could reach before sunset. On the way we stopped at Khab for a minute. It's the confluence of River Satluj and River Spiti. We could not stay longer because we were shivering from the cold.
The road from Khab onwards was more beautiful but little dangerous too. We were climbing all the way and the signboards declaring it as the most dangerous motor able road in the world wasn't helping either. Just an hour before Nako we were again stuck in the landslide and the Sun was about to set. It was getting cold and dark. There were about 8 vehicles. We stepped out and started chatting with locals where we met a small LKG going kid named Karma. He was from Chango village and was travelling with his mother. He was very interesting and became instantly popular among the other kids. My wife felt in love with him. He was fluent in Tibetan and had conversation with his mother in Tibetan while spoke in Hindi with us.
We reached Nako at 10 pm only to find that the entire village was locked. But Anant knew a guest house owner who took us in. However, he only offered us tea and said that dinner was not available. We were just glad to have a roof above us because I knew that outside temperature will soon fall below -20 degrees. That night was unique on so many levels. We left a banana in our car to find it frozen in the morning, so was the apple juice. Somehow we wanted to get over with that night.
We woke up to a bright sunny morning. Moreover that brightness was due to the reflection of an abundant snow. But it felt good. We were staying just on the border of Nako Lake. The caretaker told us that it's a famous tourist spot and it is very beautiful when it is not frozen. However, the frozen lake was checked off from our list too. The morning was beautiful, but not for the car. The pipes in engine were frozen. So we had breakfast at a dhaba near helipad where we got to know the bitter reality. Fruits and vegetables were not in supply and bread was a luxury item. Somehow we ate the dry paratha.
We met with the roadblock just after Chango but we utilized it to the fullest. The wonderful thing about the Hindustan-Tibet highway is that the river flows just beside the road. Near Chango was the pristine, calm and chilly Spiti River flowing. We ventured to the riverside. Snow was lying randomly. Till the time road cleared, we enjoyed thoroughly.
Our next stop was Tabo. We reached there by 2 PM. A helpful priest showed us around the oldest monastery. Tabo Monastery is also known as the Ajanta of the Himalayas. The old paintings on the wall were huge. In one painting, more than 100 meditating poses of Buddha were painted and none of them was the same. At that time of the year, there weren't many lamas. Hardly any shops were open. Tabo had no electricity either. The temperature in the day time was -6 degrees.
We had utilized the tank of our luck to the fullest and the fuel tank in our car was half. We got to know that the roads ahead were closed and we couldn't go to Dhankar and Kaza ahead. Since we were on the road for so many days and the temperature was so harsh, we decided to head back so that we could travel as much as possible in the day light. By the evening we were back in Nako and ate something. That place was looking so harsh at the time of sun set that we wanted to get out fast. It was a cold desert. White sheet of snow all around. No vegetation, no animals. Only mean looking people in the evening who were looking happier in the morning in the hope of a new, warmer and a pleasant day.
By 8 PM, we reached Spillow where Anant knew a nice guest house. But to our surprise it was fully occupied and he advised us to not stay anywhere else and to reach Peo before it gets too late. The only horror was what if the Pangi Nala is closed, we didn't have enough fuel to come back to Spillow in case we get stuck. But we kept going. Satluj River flowing beside us, sometimes we can see it, sometimes we could just hear it. Some random lights can be seen coming from near the river as some construction work was in progress during the day time. Apart from that there was just nothing.
Just few kilometers before Akpa, the place where inner line permit starts, we found 4 vehicles coming from another side. The road was narrow and only one of us could pass. So, Anant reversed our car few yards but in the haste the driver of the first car went past us and hit our car. Though it was a minor hit but Anant stepped out of the vehicle and argued about it. In the meanwhile, I noted down the number of the vehicle. They were the entire party of 4 vehicles so we just let it go. However, we reached the security barricade in Akpa, our driver went in to meet the officer. Each vehicle has to be registered at that post. But it was surprising to know that those vehicles weren't registered.
After that event, we went on to more risky roads ahead. Though the Pangi nalla was open, the road was filled with stones. That was scary. There was total silence in the car, so was onto the road. But somehow, we kept going and reached the same hotel where we stayed few nights back. We were so tired that night that we weren't even feeling cold. However, sleeping one night back at -20 degrees and then the next night at 5 degrees with heater available was a great respite.
We left early in the morning and had breakfast at Rampur. We drove for entire day. After seeing snow at both sides of the road, watching greenery was also a great scene. We were looking at snow covered peaks from the far and were thinking when we will visit them next. Little we knew that just within a week we will be on our way to Rohtang on deserted roads riding a rented Activa. We reached Sundernagar in the evening. We found a decent looking hotel, took a bath after 6 days, changed the clothes after swearing never to wear them again and slept like babies.
Rewasar Lake
Just 25 kms from Sundernagar is situated Rewasar Lake. It is the place of religious importance for Hindus, Buddhists and Sikhs. Many people from Spiti live in Rewasar during winters. On the morning of 21st March, on the way up here, we heard the love story of our driver Anant, saw his guava gardens and heard many stories from him. Just as our car parked and we stepped out, we noticed bicycle on rent and immediately reached there so that we could check off one more stuff from our list. After riding for an hour and seeing the temples around, we headed towards Kasol, our next destination. We had hired a car till Kasol only, so bid good bye to Anant and hoped that we always get driver like him. We told him that we will hire him only if we visit Himachal or J&K again.
Kasol
Kasol is a sleepy town located off Bhuntur near Manikaran. We kept Kasol in our itinerary because we wanted to cool off our tired bodies post Spiti and Kinnaur trip. Kasol is located in Parvati valley and we were lucky to find a small hotel just outside the town which had only us as its occupants and the room was located just above the river. We got crazy for good one hour taking several photos and videos of the place and forgot to unpack. The musical sound of flowing river was an amazing background for the 3 days we stayed there.
We met a guy in Kasol who did embroidery on the t-shirts and we got our customized t-shirts done from him. We also bought several clothes from Kasol. The town is very small and the tourist season was not kicked yet, still many guys had approached us on the way and offered us drugs.
Manikaran is 4 kms from Kasol. So, we decided to walk till the famous Gurudwara one morning. It is famous for hot water springs. We had lunch there and came back in bus. We spent all our evenings in Kasol by just sitting in our balcony and looking at the Parvati River. The redbulls, chocolates, chips, scented candles and music made the environment crazy. We moved ahead from Kasol towards Manali only because we had to. Otherwise, there was no reason to leave that place. We were so glad with our decision to visit in a non-tourist season and selecting place to stay after checking it out ourselves.
Manali
We left Kasol on the morning of 24th March, changed bus at Bhuntur and then reached Manali. We decided on staying at the Manali Inn, the hotel my friend had recommended. But it was available from the next day, so we went to the Johnson's Lodge. This hotel had very beautiful rooms especially the top floor with the wooden interiors and a great view with slanted roof above us. We tried pani Puri at the Mall road but it was just okay. Manali somehow disappointed us. That was mainlybecause of the typical tourist crowd in the market. The mall road was extremely crowded. We found a Gujarati place to eat where the lady cooked us some amazing Gujarati Jain food.
Unlike Shimla, Manali didn't offer many places to visit on foot. The roads are crowded and full of vehicles and there is no heritage associated with that place. The river rafting in Kullu also seemed like a child's play after the one we had at Rishikesh.
The next morning, we hired one Activa till the late evening. I had researched about that in advance. Our reason for renting a two-wheeler was to not rely on any local transport, not to be dependent on any vehicle and to spend as much time we wanted at the place of our choice. We went to Hidimba Devi temple and came back to our hotel. Anant came to meet us at the Johnson's lodge and helped us shift our luggage to the Manali Inn.
We dumped our luggage, rode on the Activa, had lunch at the Yak restaurant and went straight to the Solang valley. Solang valley is the place where there is snow for most part of the year. There are many adventure activities that can be done including paragliding. That place was full of tourists and hence after spending so much time at places where we are just 2 souls, we thought to leave that place.
So, here we started driving uphill towards Rohtang Pass. The Border Road Organization (BRO) starts clearing the snow in March and by the end of May, the entire stretch of 52 kms is opened. Rohtang pass acts the gateway for Lahaul-Spiti and Leh. At that time, around 26 kms were cleared. Soon after we started driving, we were the only 2 persons on the road. After going some 5 kilometers, we found a natural waterfall. There was ample sunlight left and we thought that if we want to go up then first we should go down, refuel the tank and climb up again.
It was my first attempt to drive on the mountain road and I was very careful. We drove all the way up and that was the most beautiful ride I have ever had. That day was the most beautiful day, the pure, natural, untouched beauty. Both sides of the road had snow walls, at some places even 15 feet high. We just kept going up, both in silence, absorbing the beauty in our heart and minds. After reaching that part of the road where BRO was working, we spent some time alone. Laughed, talked, smiled, sang, clicked, danced and then finally said goodbye to that place and promised that next Spiti trip would be from Manali side.
We started driving downhill and again in silence absorbed the beauty of that place. We also drank water at the famous Nehru kund and saw some other temples on our way. Finally, we reached hotel and said good bye to the most beautiful day in our entire trip, which was totally unplanned, spontaneous, as if the mother Earth had some surprise for us.
I spent the next day watching India-Australia semi-final. In the evening, we tried again to find some beauty in the Manali but failed to do so.
Dharamshala/Mcleodganj
We booked 2 seats in a tempo traveler which left Manali at 10 AM on 27th March and reached Mcleodganj at 6 PM. In March, there weren't any private buses plying between the two cities even though these two places are prominent tourist destinations in Himachal Pradesh. The journey seemed okay until we stopped for a lunch at a roadside place. We had fresh lime juice and it was so bad that it made our journey ahead difficult. We experienced headache and dizziness. To make things tougher, we were also travelling on a hilly terrain.
There were few foreigners travelling with us. Out of them, there was one couple who seemed to have mastered the art of eating Indian food and when the roadside dhaba guy asked them what they wanted to eat, they were ready with the answer of Dal and Chapatti. When asked what kind of Dal, they promptly said the yellow dal. On the other hand, there was a girl who ordered steamed plain rice and had to eat it with the salt.
We stayed in the same hotel where I had stayed last year with my friends. The hotel is named the Mountain View and it provided with some nice views too. The owner is Kashmiri and I gathered some required information from him regarding our next leg of Kashmir journey. Though the staff was helpful and prompt but the bathroom in our room was leaky.
No trip for Mcleodganj is complete without visiting the Shiva Cafe. It is located near the waterfall of Bhagsu. There is little hike of 30 minutes but the satisfaction derived after sitting there is immense. It feels that we are in some other world and everyone is busy in themselves. And believe me the fun of playing chess doubles while having hukka, especially when you are sitting next to a waterfall and some kind lamas are taking your pictures. my wife painted a stone with Peace & Love sign and I hope the café staff has kept it in their window.
We visited almost every café in the town during our visit. We didn't spare the sole theatre either. It was small 20 seater theatre where the movie is shown through laptop and projector. And that day only 2 seats were occupied. That was the phenomena with us throughout the trip. Empty hotels, empty restaurants, empty roads, even empty villages.
Mcleodganj also gives the feeling that it is still the land of immigrants. The love for Tibet and the native culture is very much present in the heart of people even though the current generation is born in India. They not only believe in their native culture but also earn livelihood by selling clothes, artificial jewelry etc. on the street side shops. We bought 2 paintings and many artificial jewelry stuff apart from a t-shirt saying "Free Tibet".
We also rented a bike here and went on to explore Dharamshala. On the way between Mcleodganj and Dharamshala, we went to St. John's historic Church. The way this Church has been constructed is unique. I could only imagine what would be its beauty before the earthquake in 1904 which damaged most of its part. Apart from HPCA, the favorite tourist spot, we saw Kangra Tea Gardens. It was the first time we saw Tea gardens and the feeling of driving between them was refreshingly fantastic. Now thatwe were done with Dharamshala, we thought of exploring some other places which we were told. We went to Gyoto Monastery. It was some 30 mins from Dharamshala.
Gyoto Monestary is a lovely place where many small lamas are taught. It's a temple cum hostel for them where religious classes take place and the basic principles of Buddhism are taught. It is a practice in many parts of Himachal, especially Spiti that first child in the family would be made a Lama. These kids were shy in huge contrast to the kids in Spiti and Kinnaur region. In the temple, we saw some Lamas preparing a traditional drawing with precision from tools while covering their mouth, something same as it is shown in House of Cards. They call it Mandala. The monastery also had several huge paintings.
After the Gyoto monastery, we went to Norbulingha Institute. We didn't know what was it until we stepped inside and we were just awestruck by the beauty of that place. Norbulingha Institute is the traditional Tibetan place where many aspects of traditional Tibetan life have been shown. Many people aren't aware about this place. There are arts & crafts, doll museum, work on metals and woods, tailoring and a beautiful Buddhist temple. Just on the entrance, there is a café which has amazing feel due to classic ambience. The institute also has a guest house which can be booked in advance and we decided that on next visit to Dharamshala, we will stay at the institute only. It was one of the most beautiful experiences.
On the way back to Dharamshala, we visited the Vidhan Sabha too. Before the sunset, we wanted to visit Naddi and Dal lake too. So, we speeded up. Naddi is situated at higher altitude then Mcleodganj. It is the place we visited to watch the sun set. However, it felt pretty ordinary after being to many exotic locations. Mcleodganj is a small place and during our 3 days there, we visited pretty much entire place. We tried to find out the logic behind people offering honey and biscuits at the Dalai Lama temple, but didn't get the satisfactory answer. Our Mcleodganj visit would be incomplete without telling you the story of the little dancer we met at the Jimmy's Italian place. It is the most famous restaurant in the town and the little kid was the son of the staff there. We offered him the chocolate and he danced for us. There was something very cute about the kids there.
Our next leg of journey to Kashmir where we wanted to stay for 7 days was in danger. There was news that flood like situations are being developed and the Jammu-Srinagar highway was closed. So, we decided that we should end the trip in Mcleodganj only. It was the second time in 2 years that my Kashmir trip was cancelled and I believe that something special is being planned for me by the nature in Kashmir.
We returned to Delhi from the overnight bus on the evening of 30th March. After 2 hours from Mcleodganj, we felt some relief when the plains started.
We bid adieu to the mighty Himalayas and resolved to come here soon again. The power of mountains is such that a person feels differently here. There is some magnetic charm that I couldn't spend many days far from them. We husband and wife share mutual love and respect for the mountains and life here.