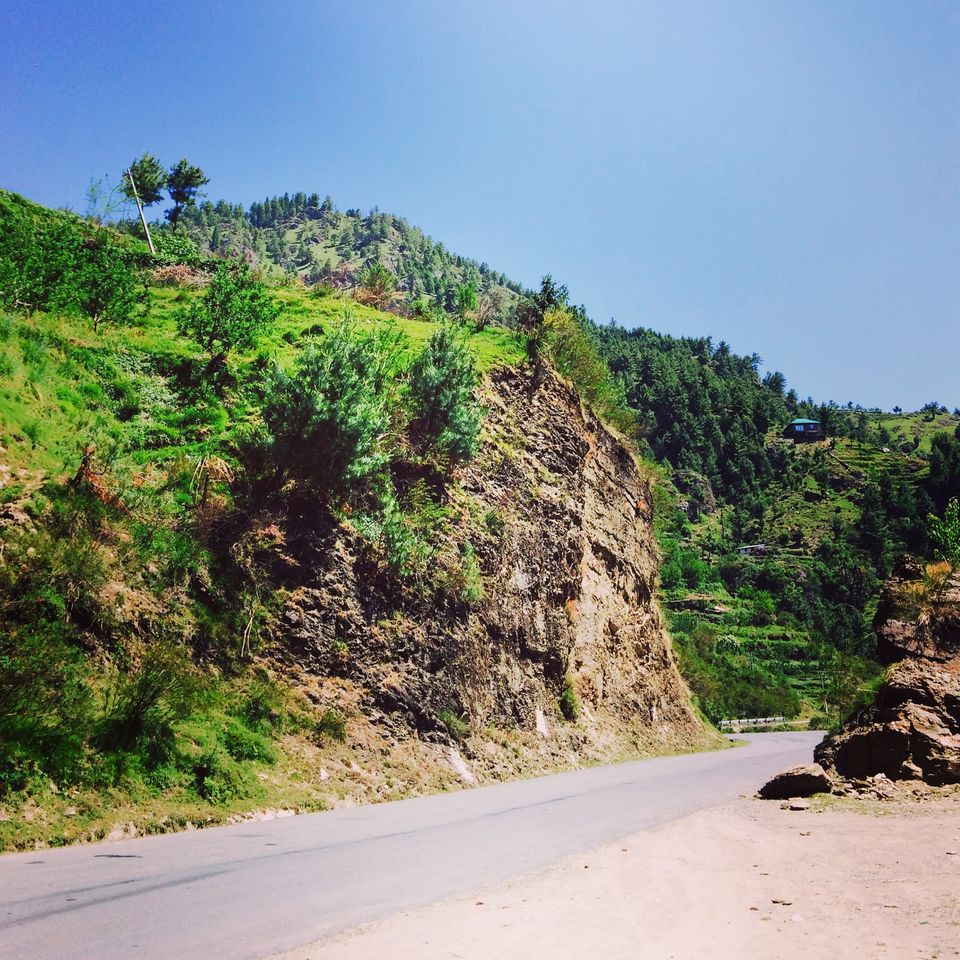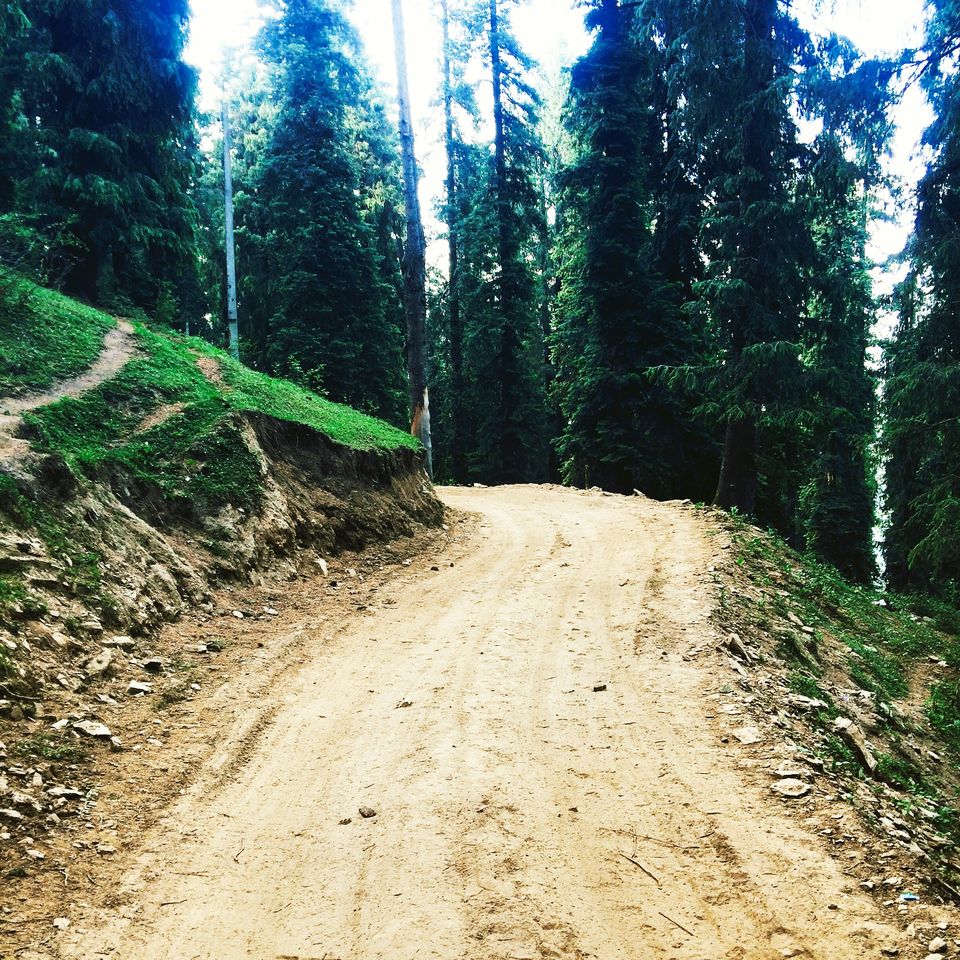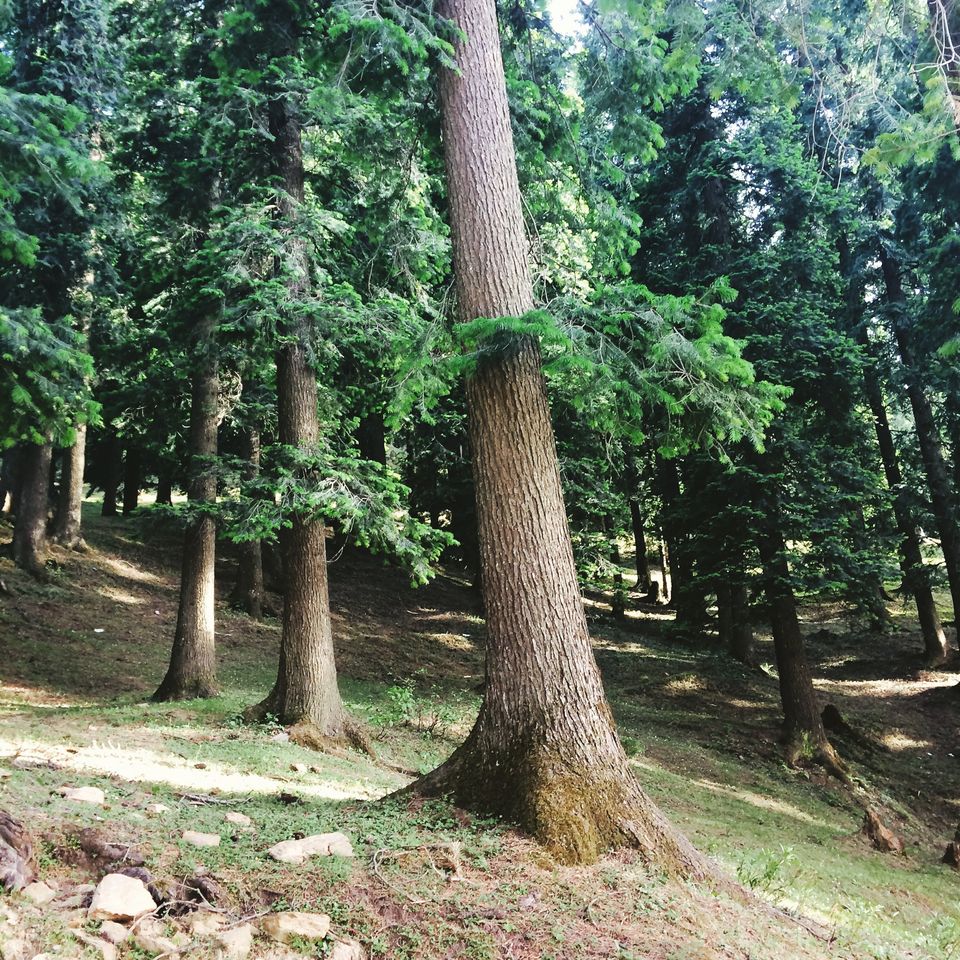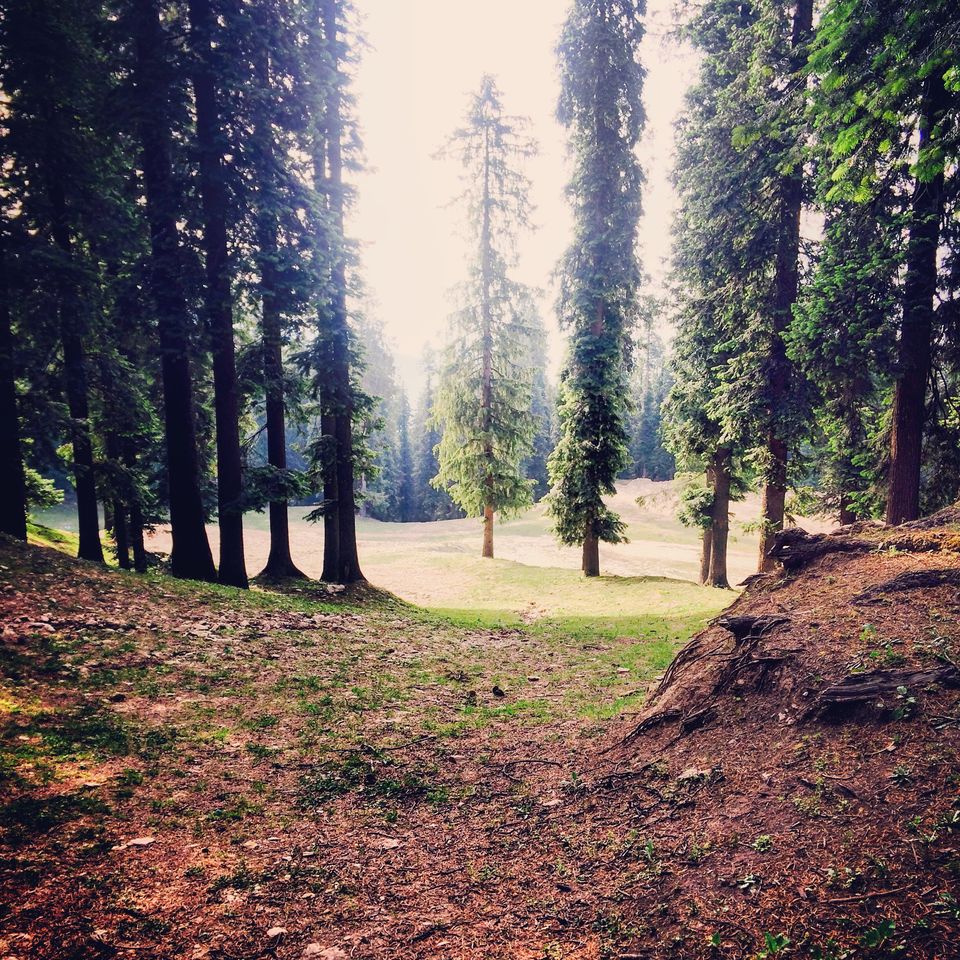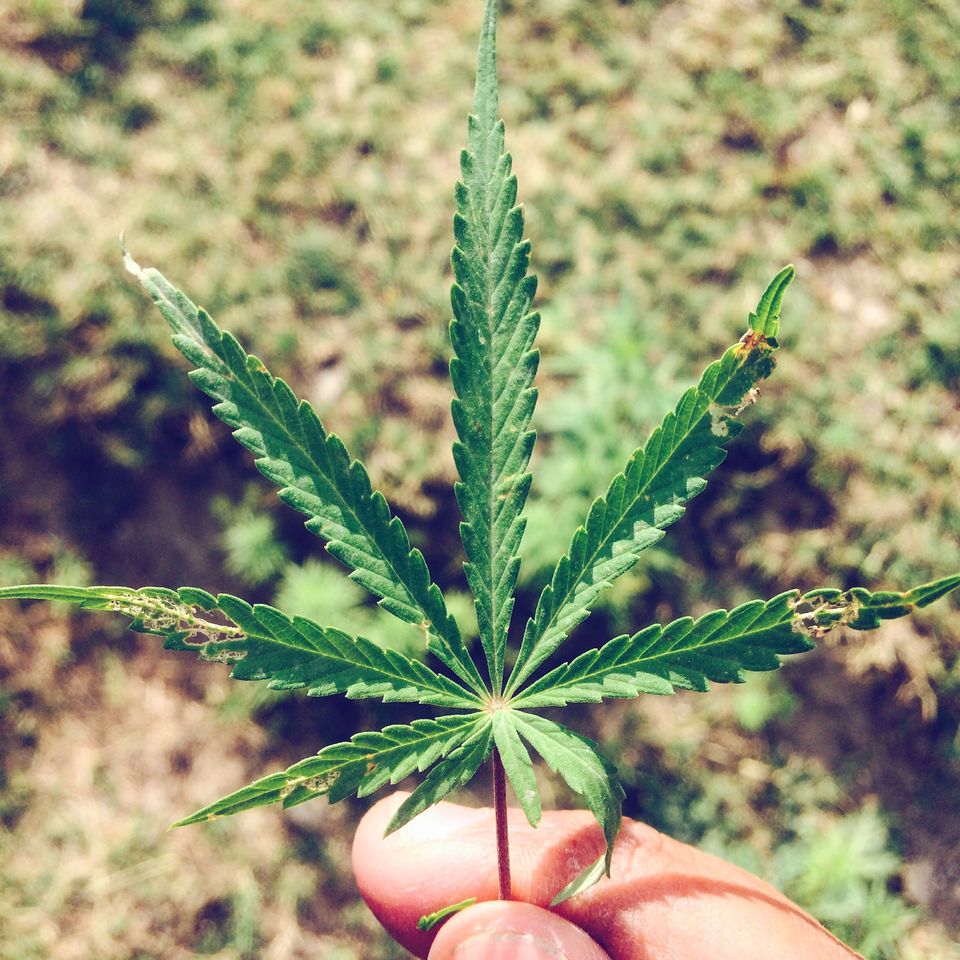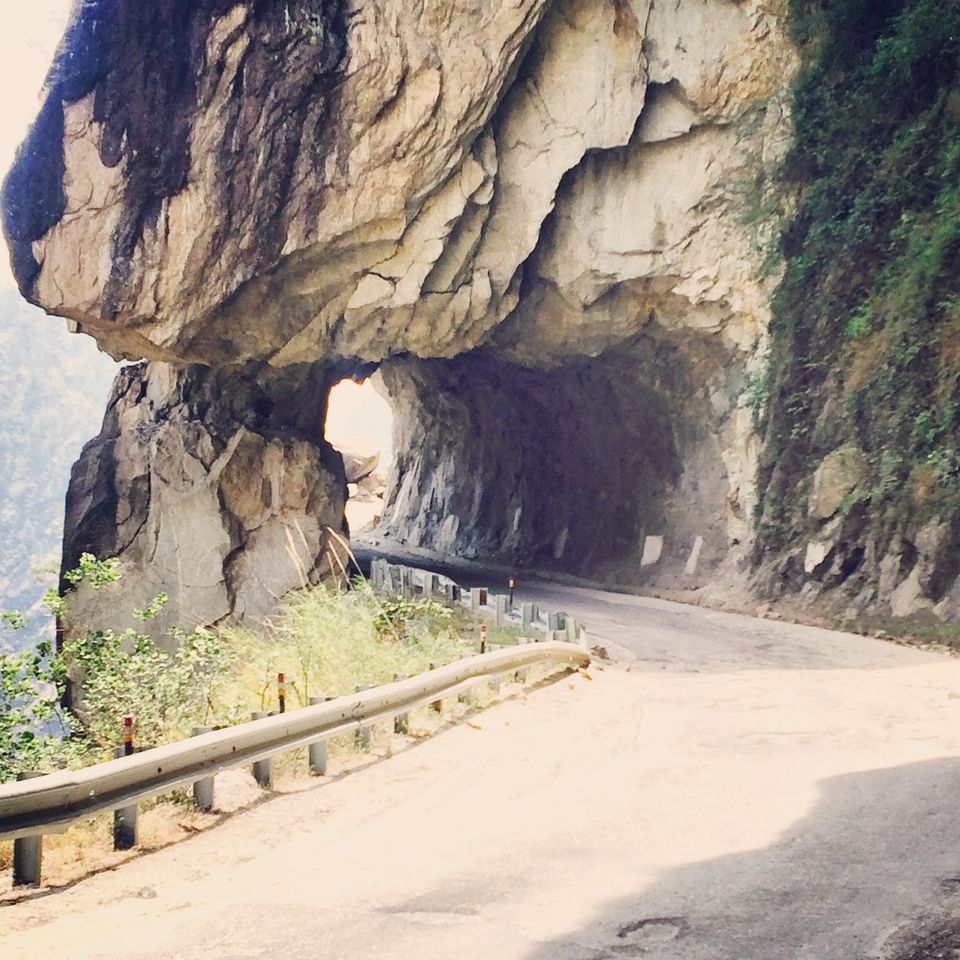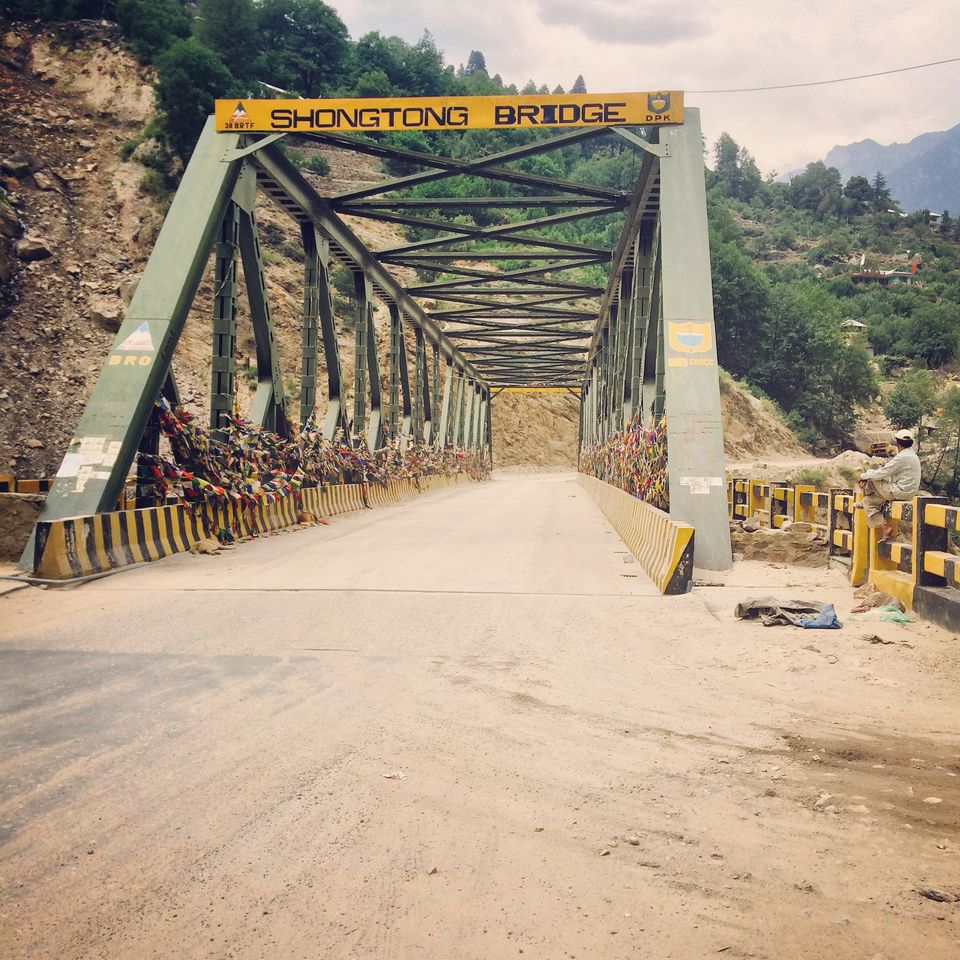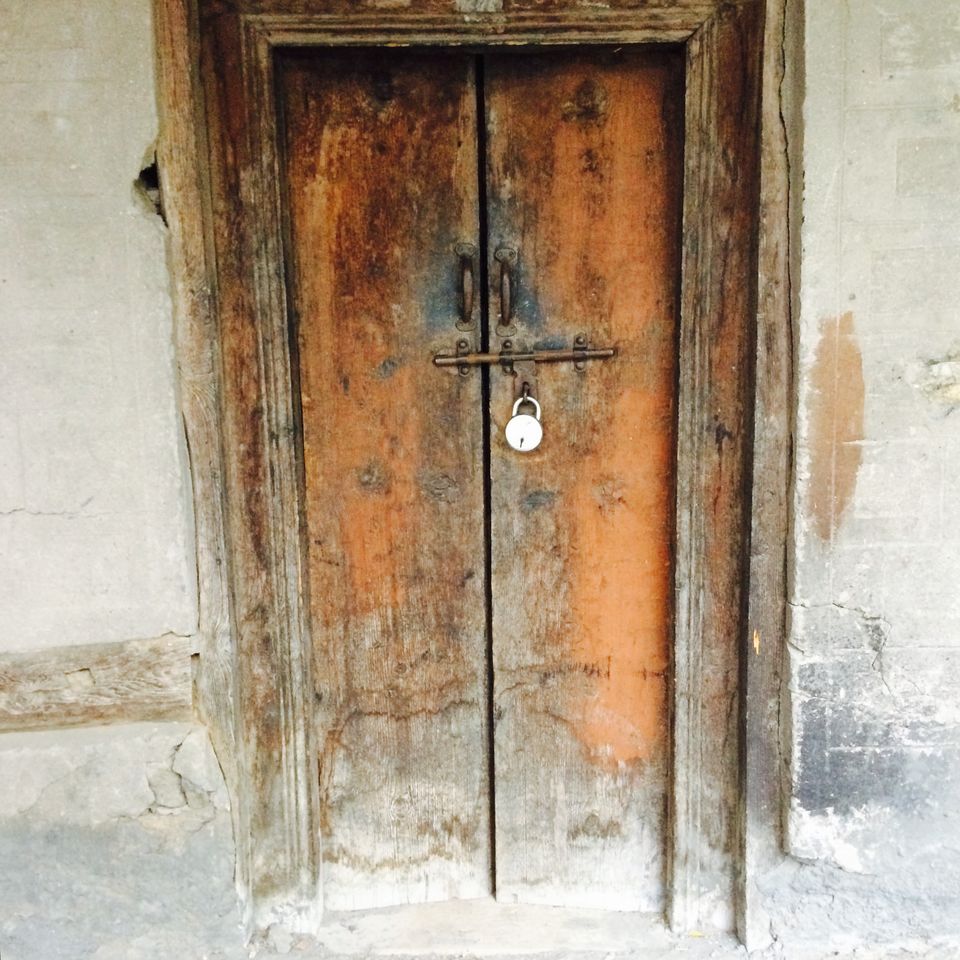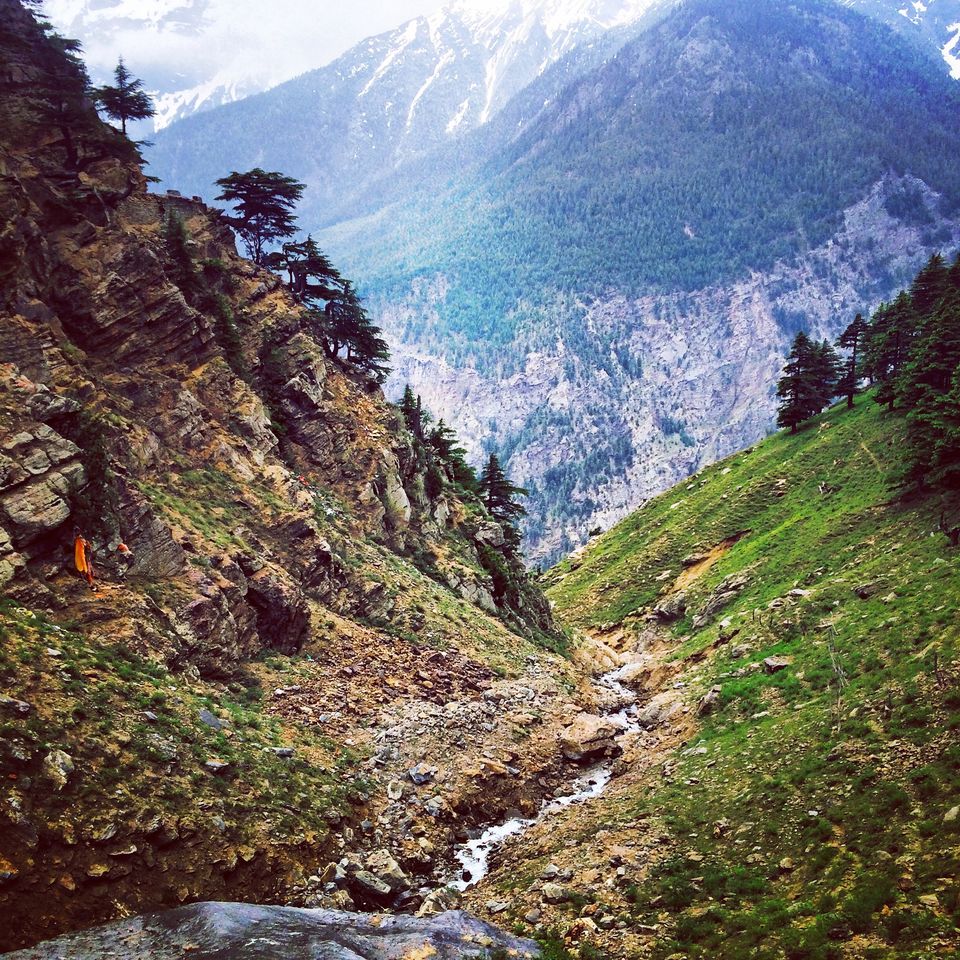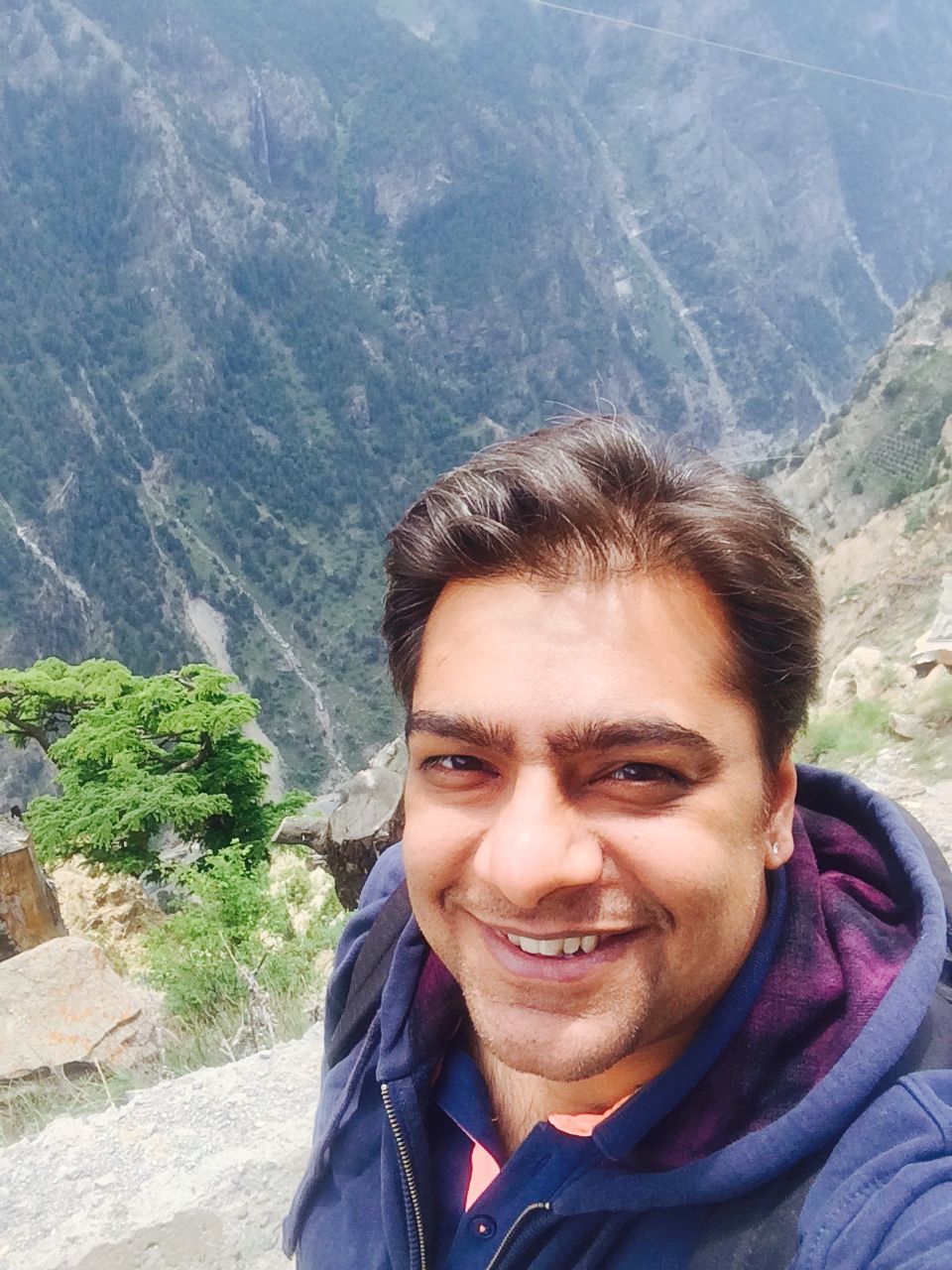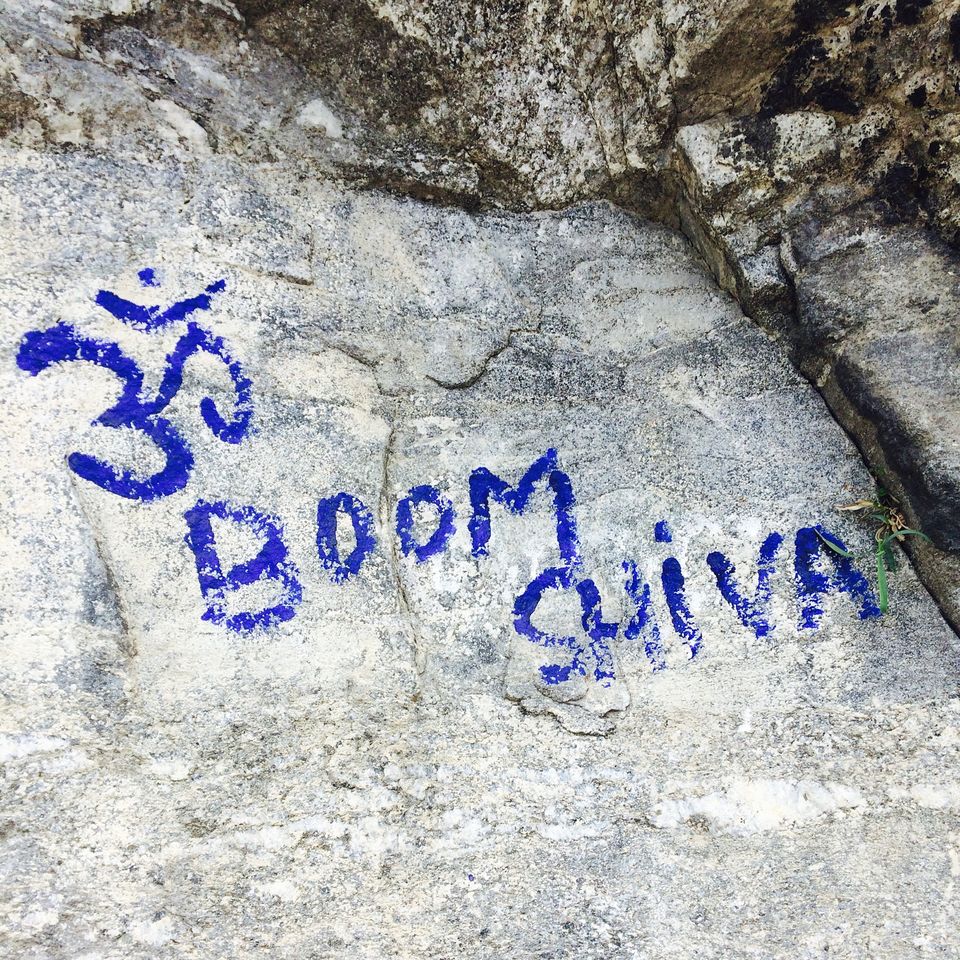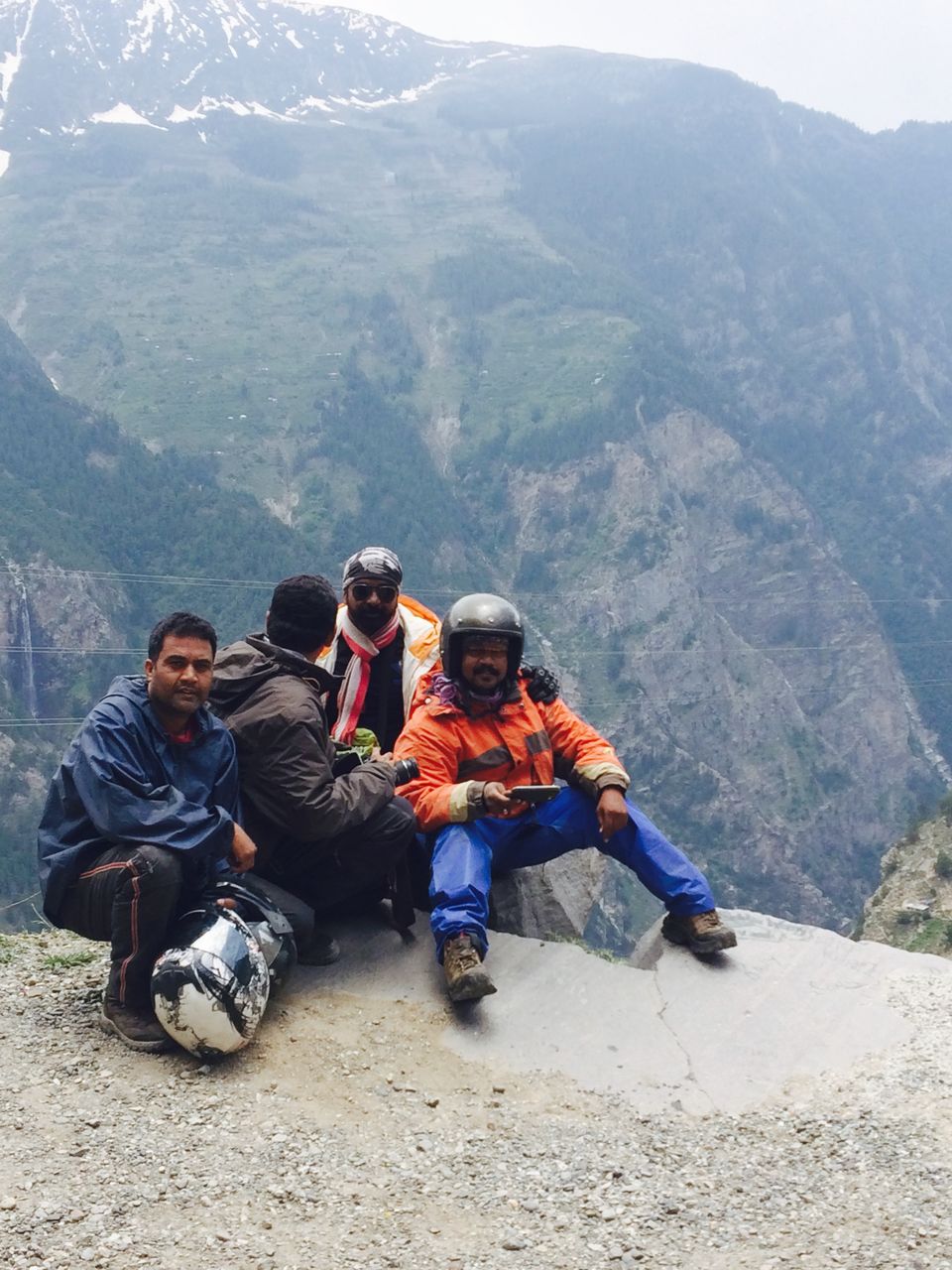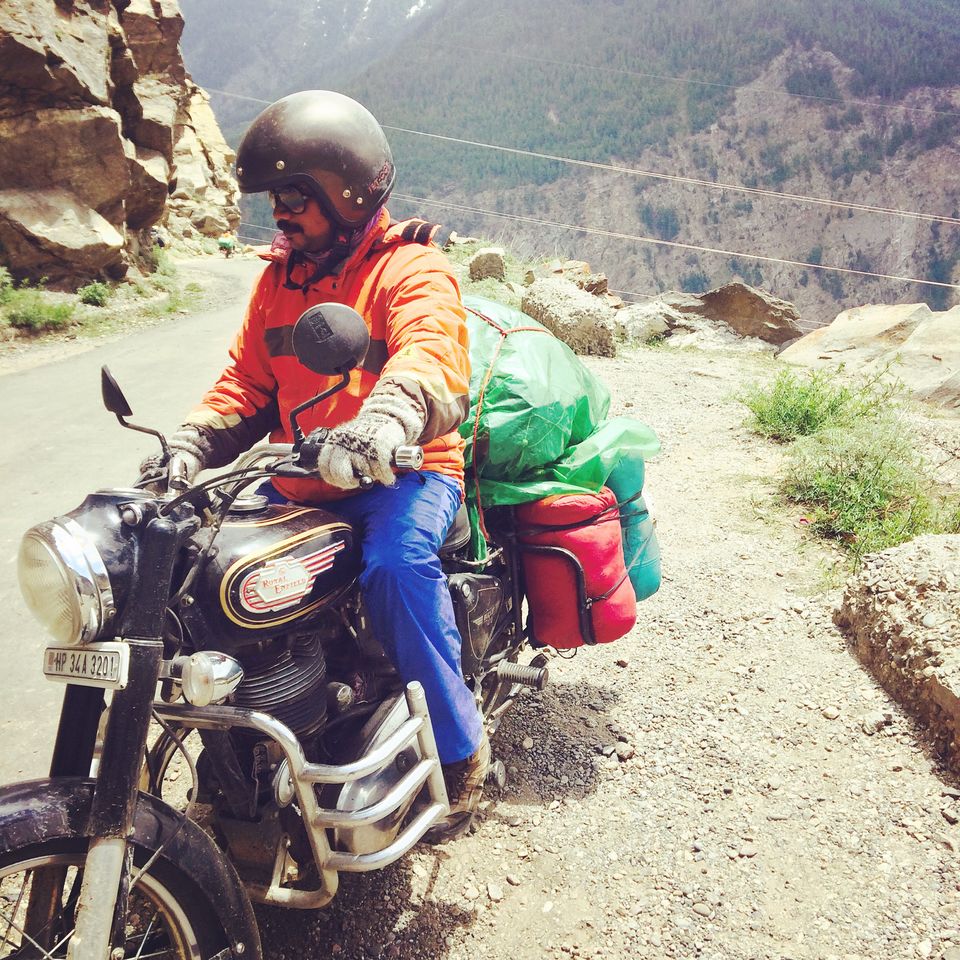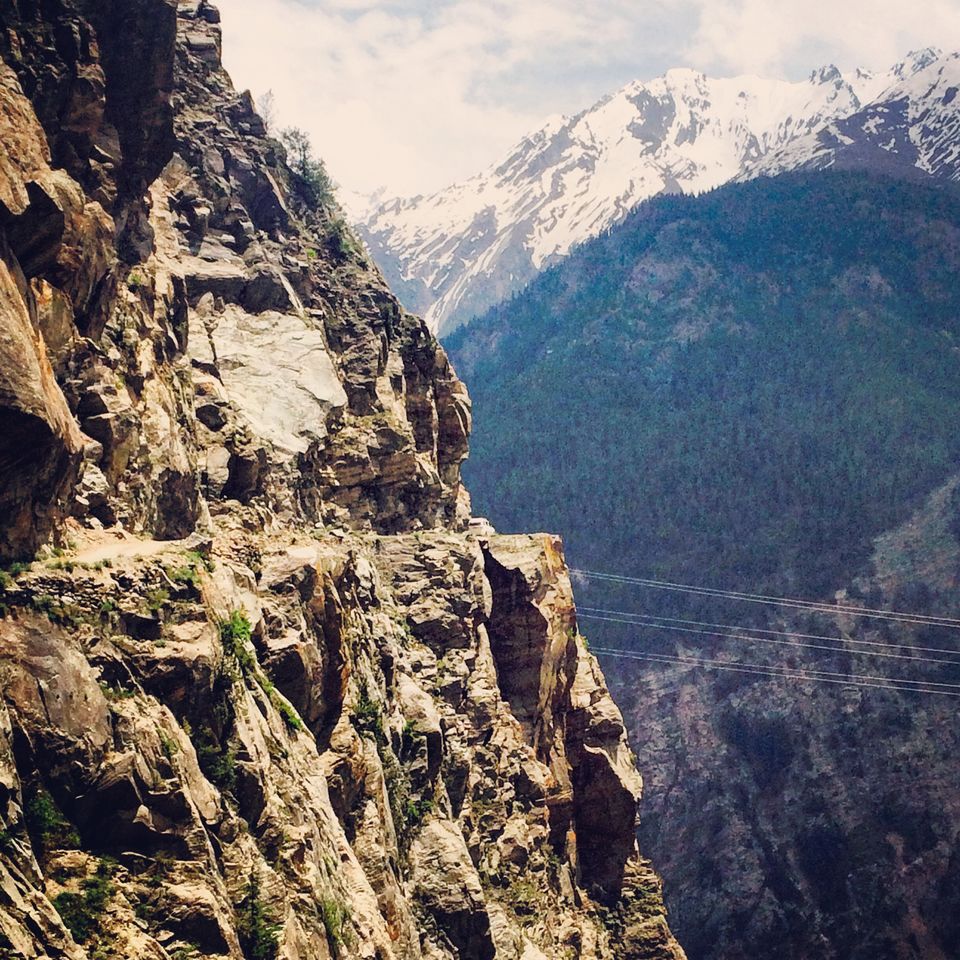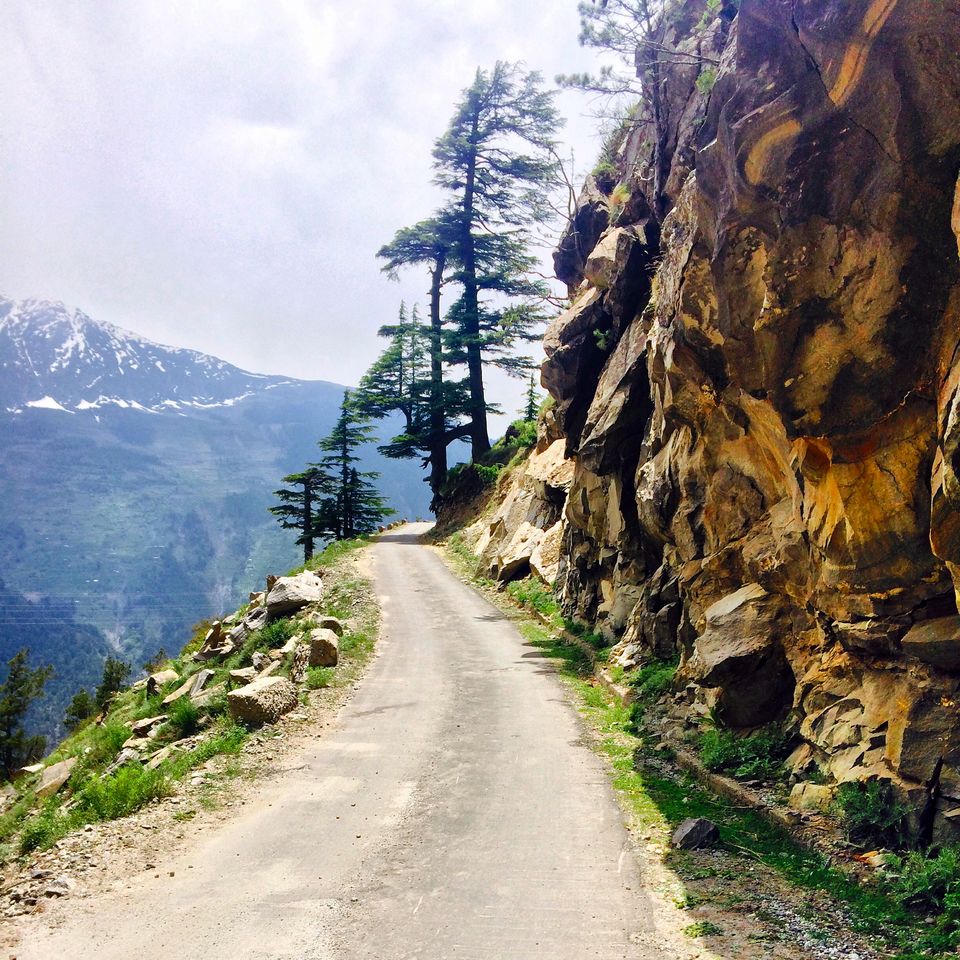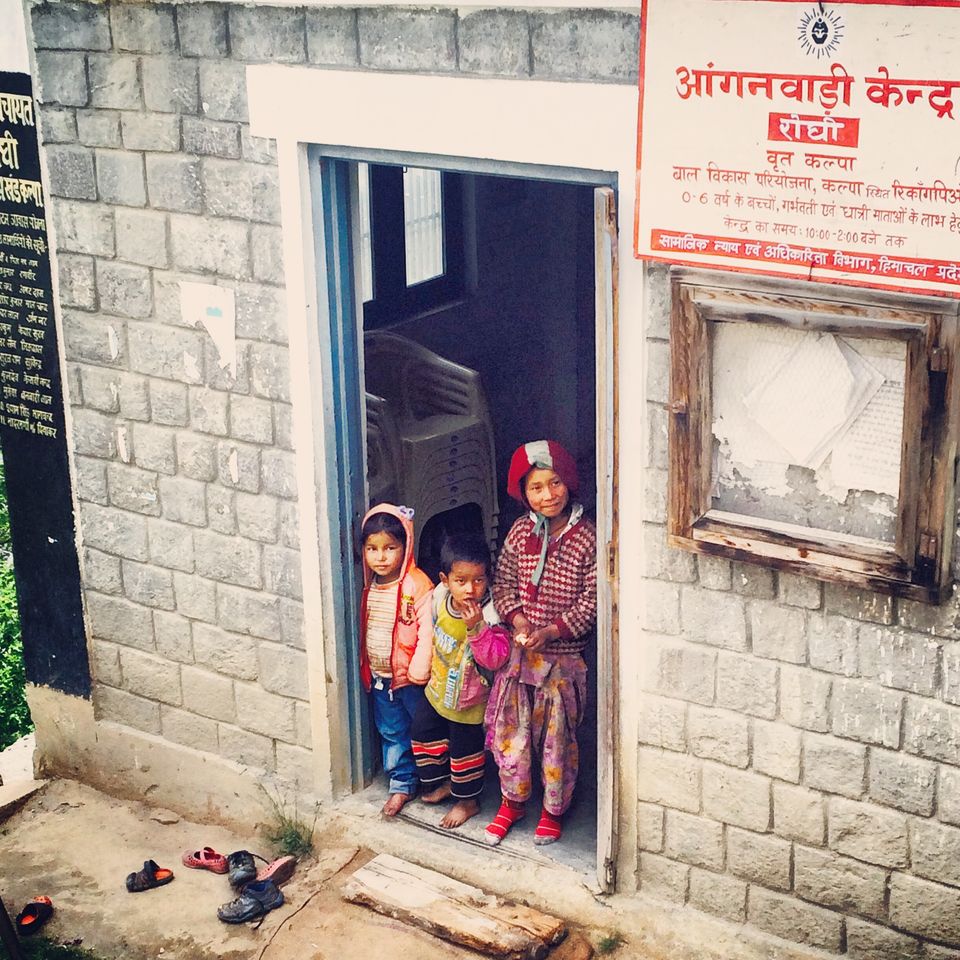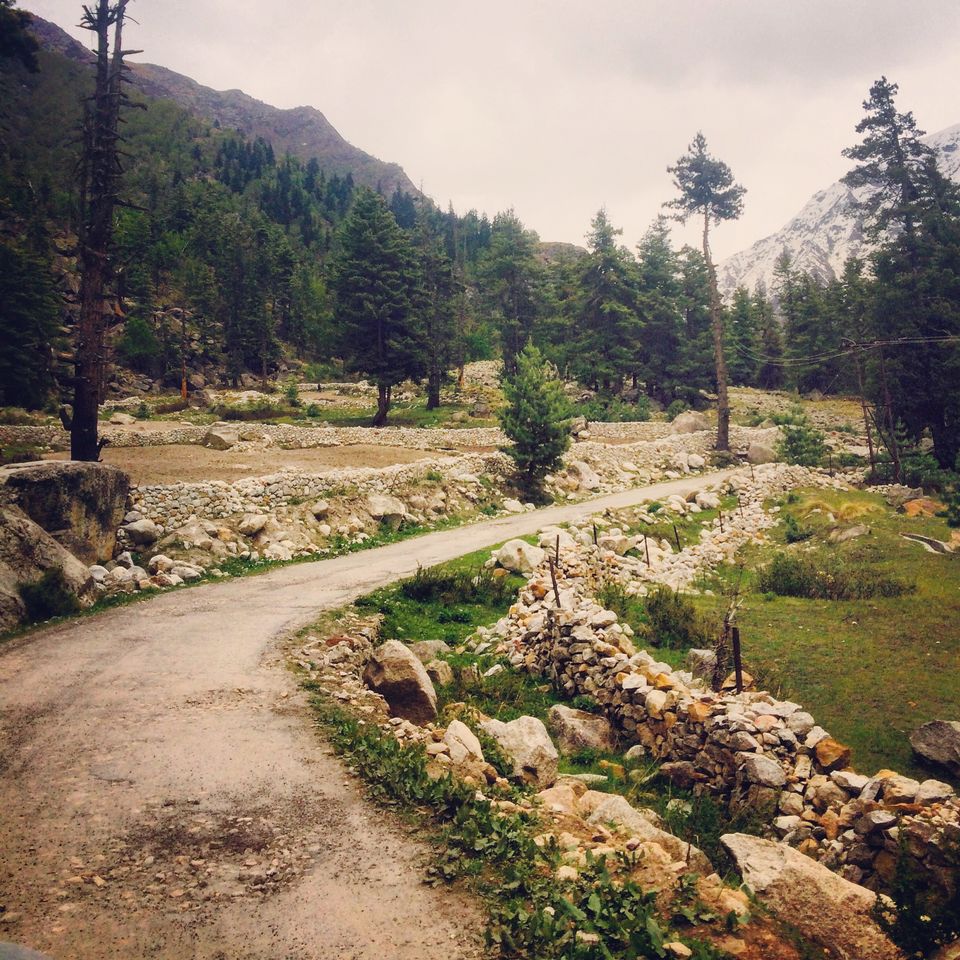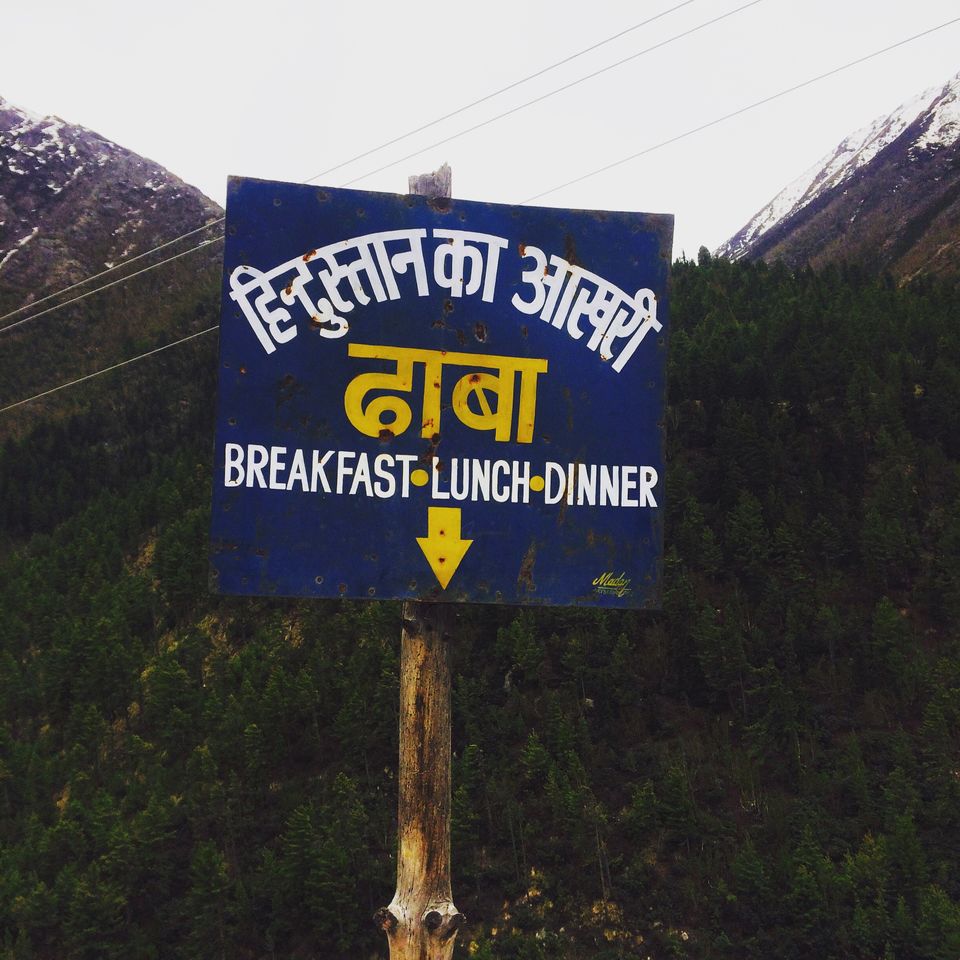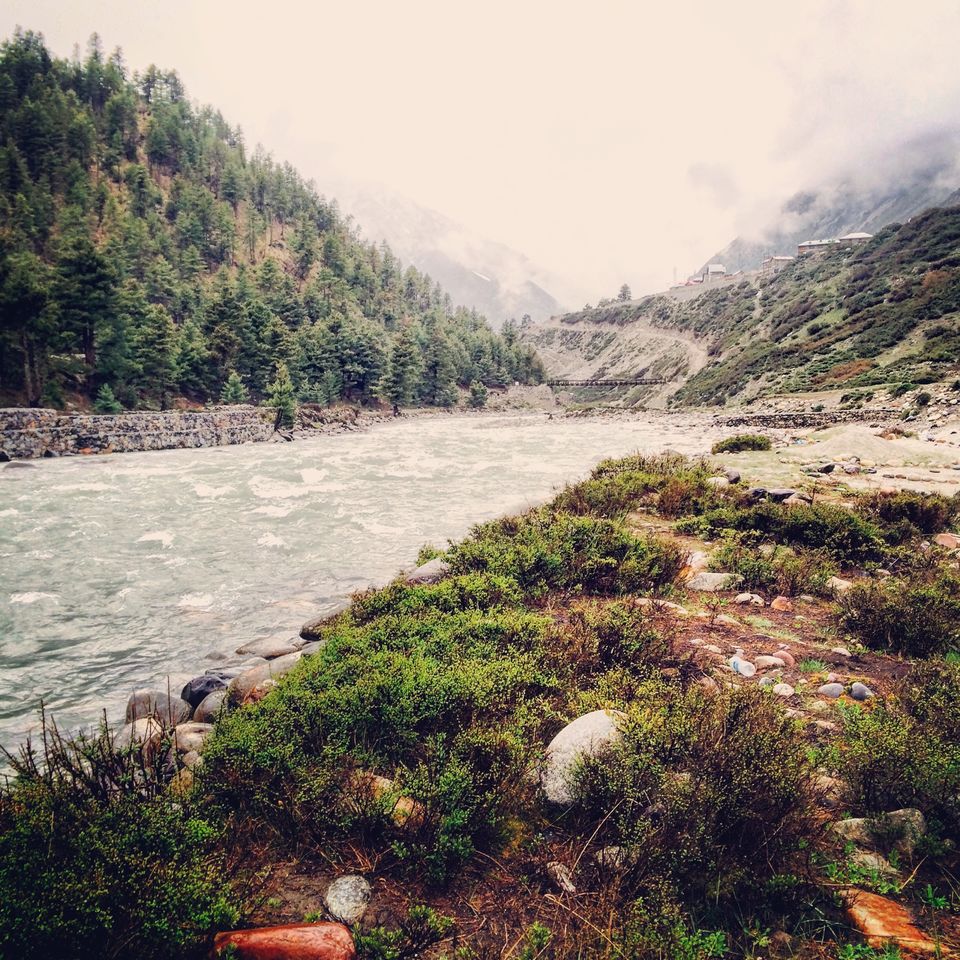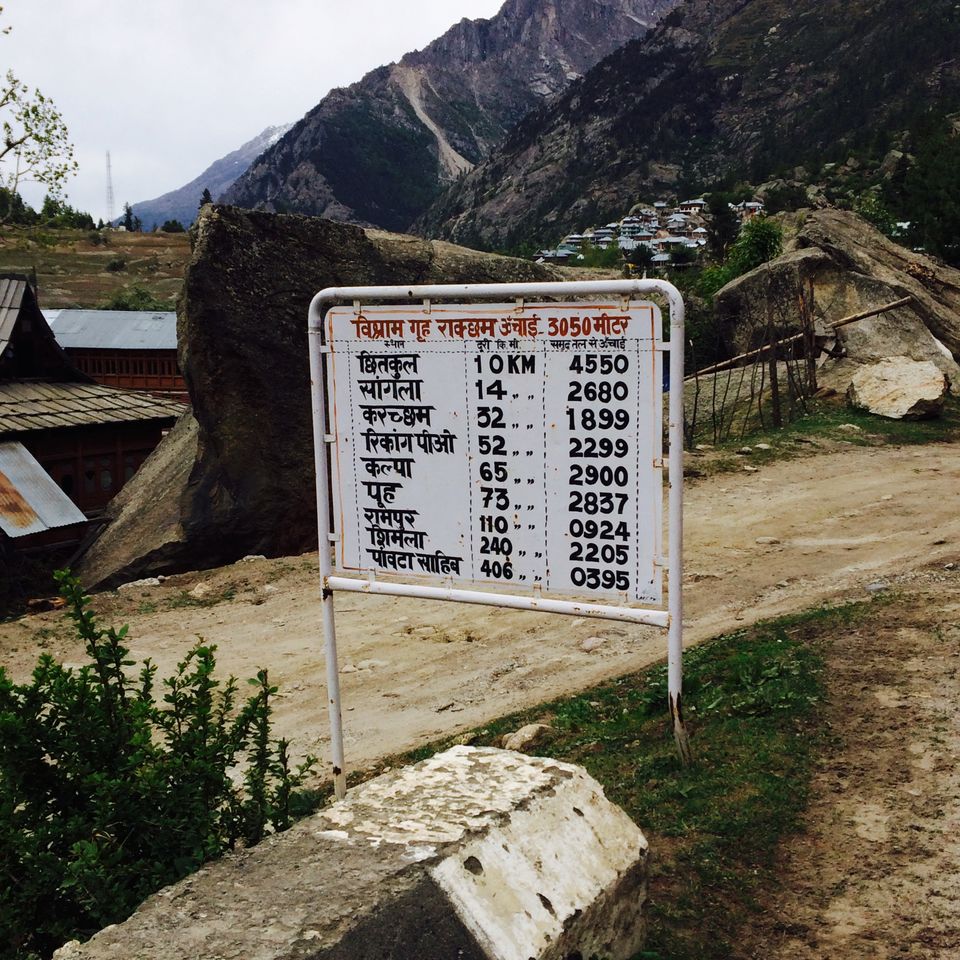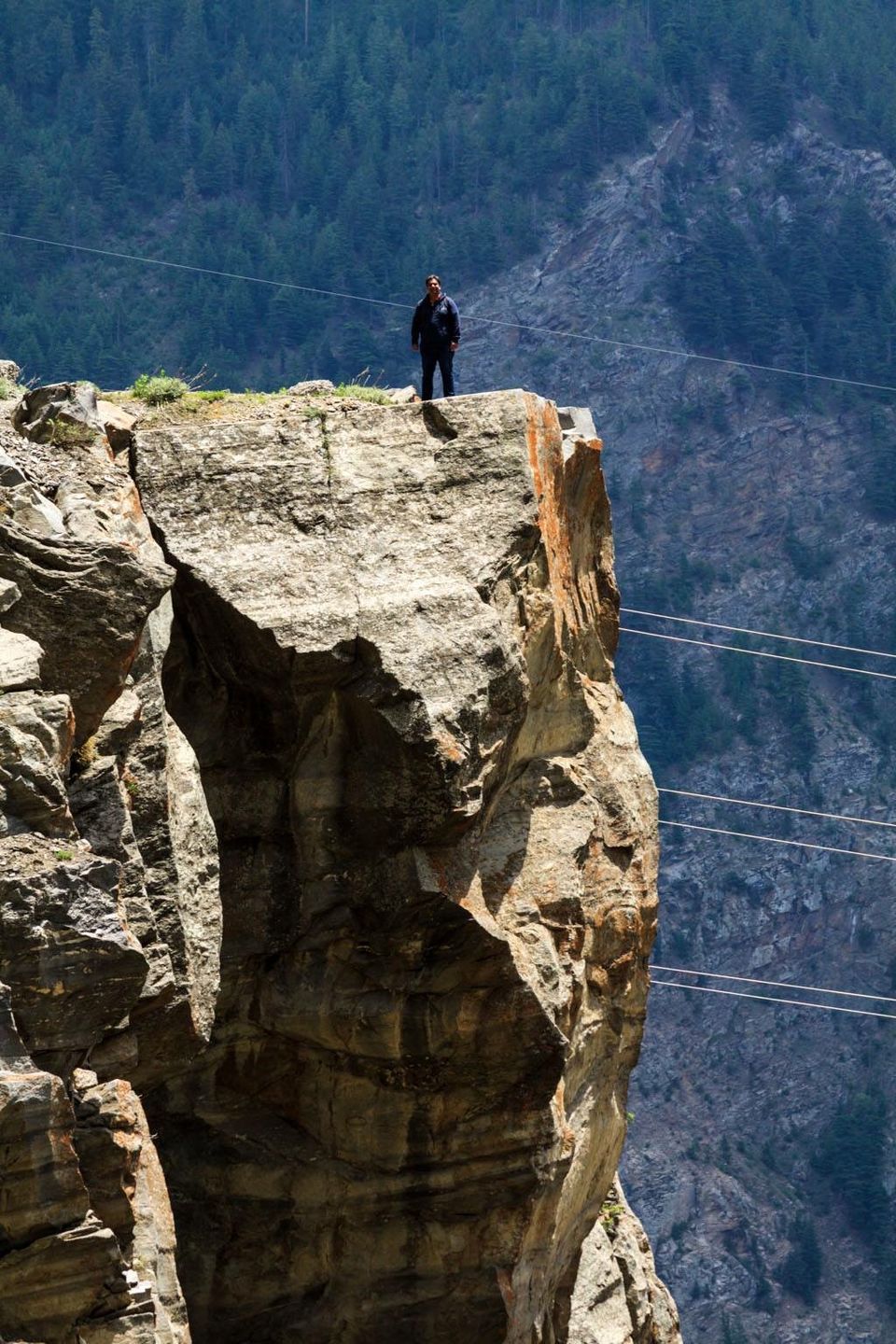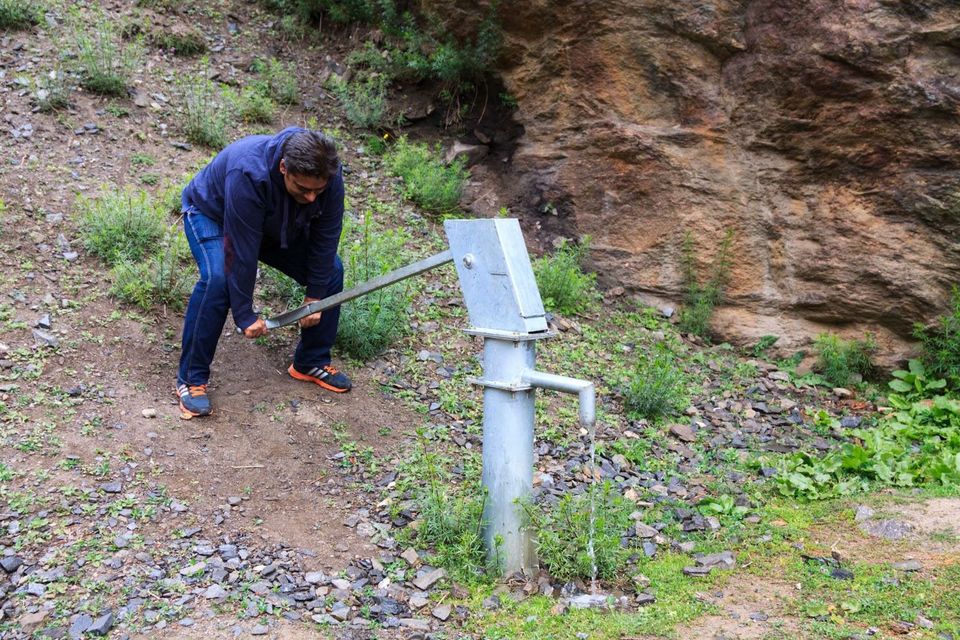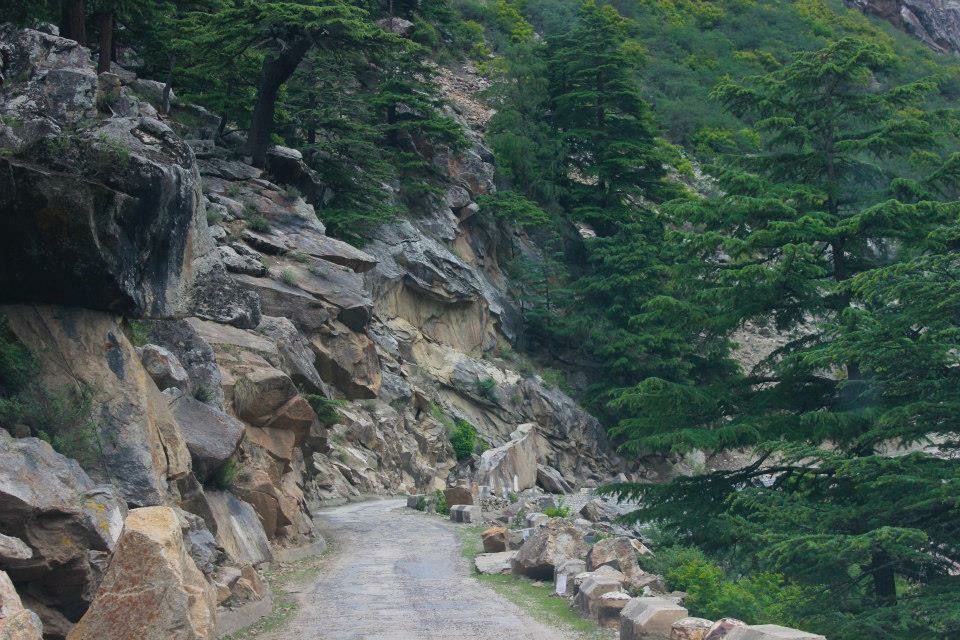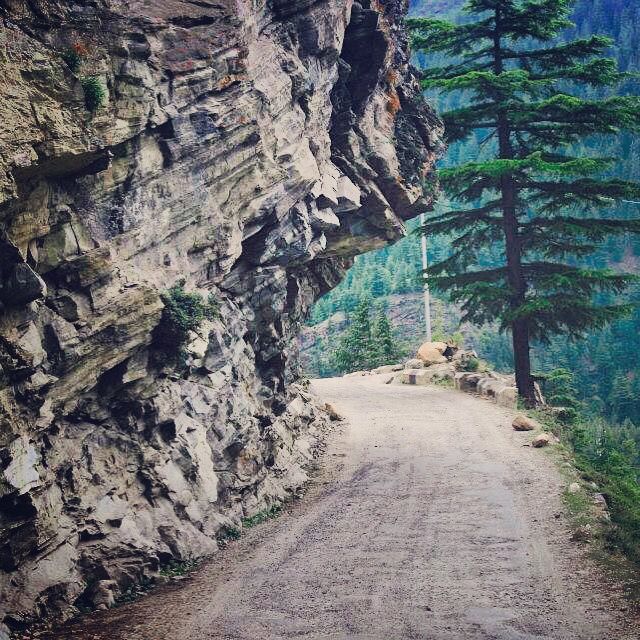 This is one of the road trips, every road traveller should do. When I initially started off, the plan was to head to Spiti Valley. This route, coined as the India Tibet Highway is also known as the Silk Route. There are lots of articles mentioning it as the worlds most deadliest/scariest road. There is so much to cover. In a span of 6 days, I realised it wasn't enough and I needed more days to cover Spiti valley. Thus the trip got cut short, but I was glad that I covered the Kinnaur valley quite comfortably. It is something which I can now exclude and plan a complete road trip to Spiti valley in the future. Leaving me ample time to explore it.
The trip started from Delhi. I was accompanied with two of my friends but none of them were mountain/highway drivers. I knew I had to do this alone. I had been going through various blogs a few days before the start. People had mentioned that the roads are scary, but no one could explain the exact feeling. What goes in your mind while driving through it and what is so scary about the road. This I realised when I did it myself.
I started from Delhi around 12:00 AM and reached Narkanda around 10:30 AM. I find driving in the night easier, as you dont get to handle the cycle, rickshaw, motorcycle and other distractions. The truckers drive responsibly and are willing to give way at the sight of a dipper. Its only the state buses that one should be careful of. But the night driving takes it toll during the morning hours. When the sun is at its peak and you start feeling lazy. So for extremely long routes, its better to start early morning. Then you feel comfortable driving till late night. On reaching Narkanda, I found a comfortable place to stay, the cost was approximately Rs. 500 per head. I had my lunch and then headed off to a nearby skiing point for a trek. The skiing point is operational during winters, when it snows here. During off times it just a big patch of grassy field and an uphill trek. I rested the night here in Narkanda with the plan to head to Reckong Peo the next morning.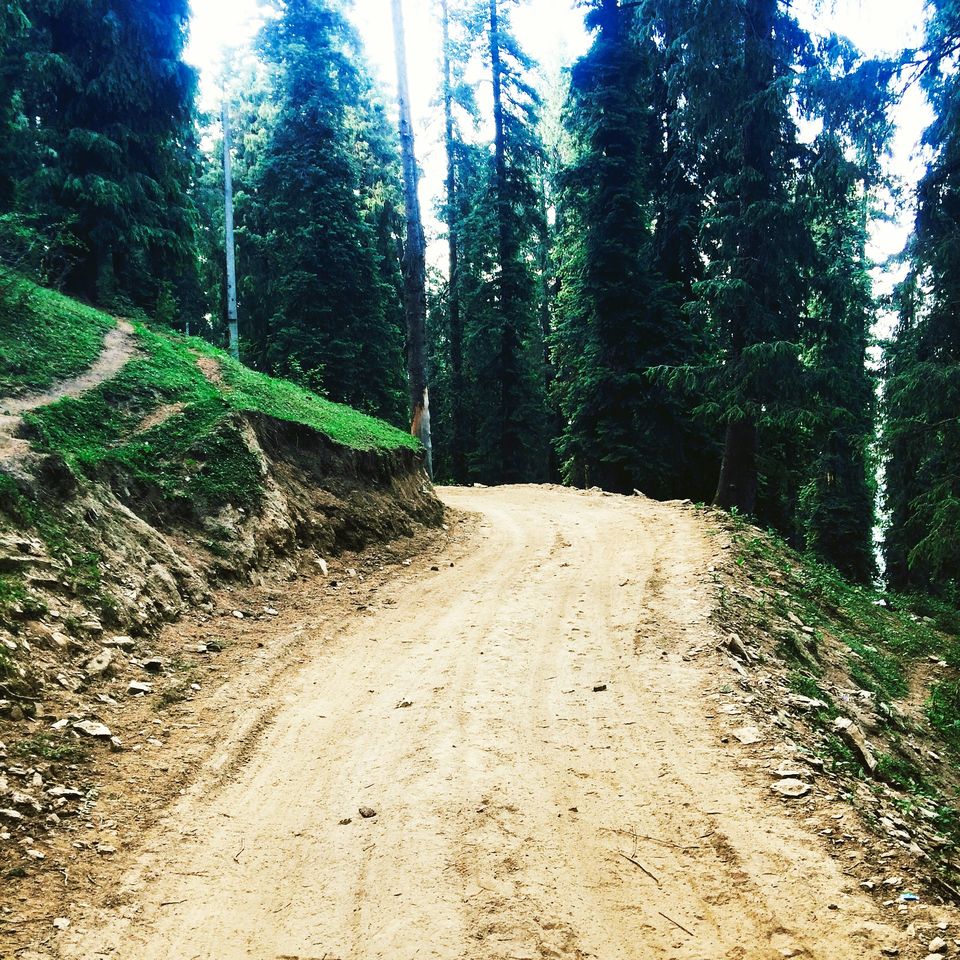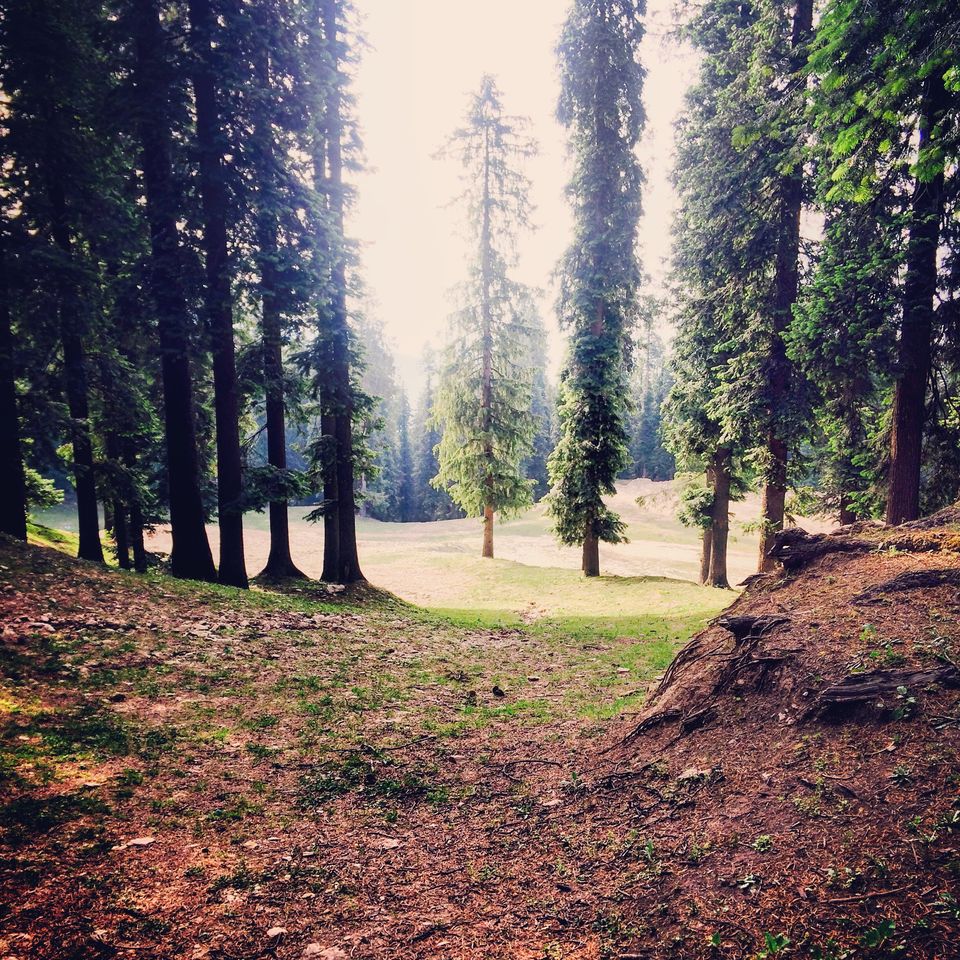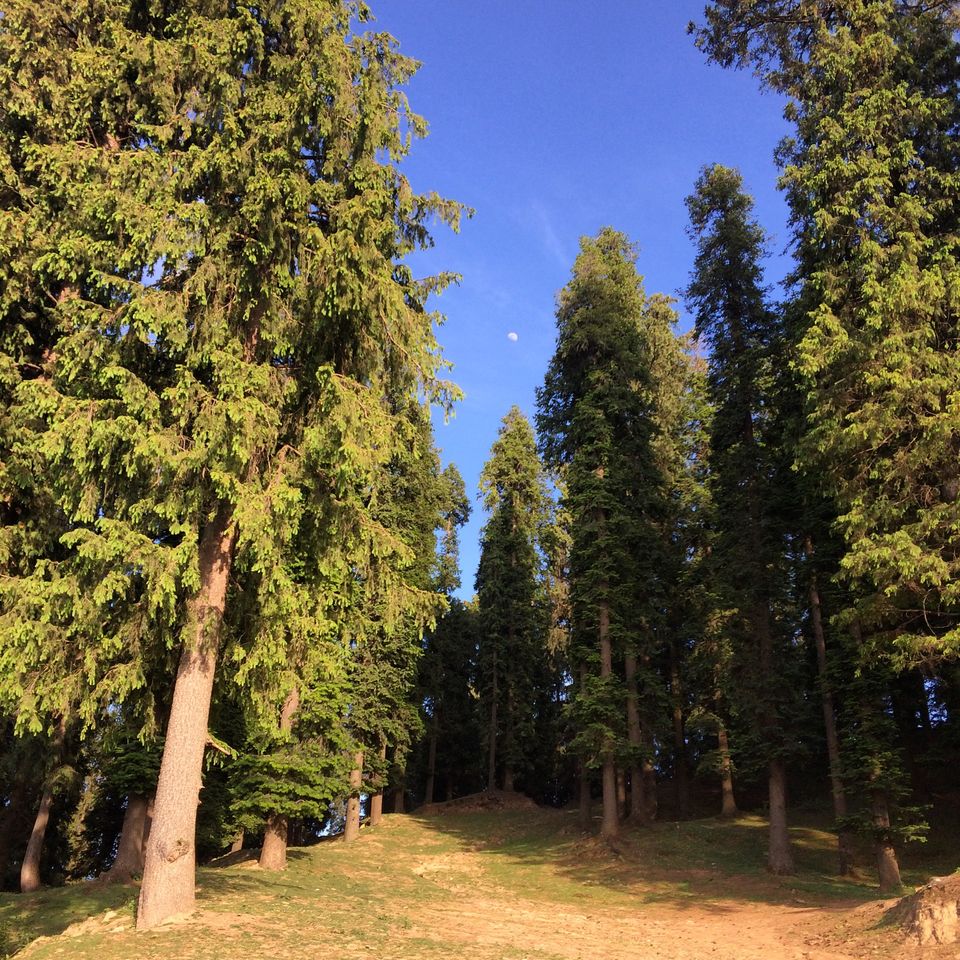 In the morning, I was ready to leave around 8:00 AM. Bought some chocolate bars and munchies for the drive and I was off. The road till Narkanda had been quite amazing, it was a beautiful drive with nice views and wide roads. The road condition was quite good too. A few kilo-metres later, I got the tank full done on the car. I had researched before the fuel availability on this route. The drive from here onwards was good too. Wide roads and initial route was downhill, thus driving was smooth and fun. When the uphill drive was about to start, I could see the Sutlej river flowing alongside. The uphill drive started and the road condition was quite good too. An hour into the drive, I got the first glimpse of the scariness of this route. The altitude had gradually increased and I could see the river flowing on the foothills. The road wasn't wide enough now, but still clean. I was at quite an altitude now and throughout the way, the river was appearing like a small thread. On other routes of Himachal, the cliffs get covered with greens and you don't realise the altitude. Here it was just the opposite. The mountains were covering the road like an umbrella. I found this route little scary but was still comfortable driving through it. After a few hours I finally crossed Rampur, a bustling hill town. A few hours into the drive, the thrill of the road started. The road further narrowed and the side railings were gone. These were only a few patches initially. There were patches of road being maintained by the hydro project authorities, which were quite good. But these are limited to only a few minutes. Driving on the broken road at an average speed of 20 KM/hr, these stretches were a boon and provided relaxation. But one just zipped through them at 60-80 KM/hr and they got over in a matter of few minutes.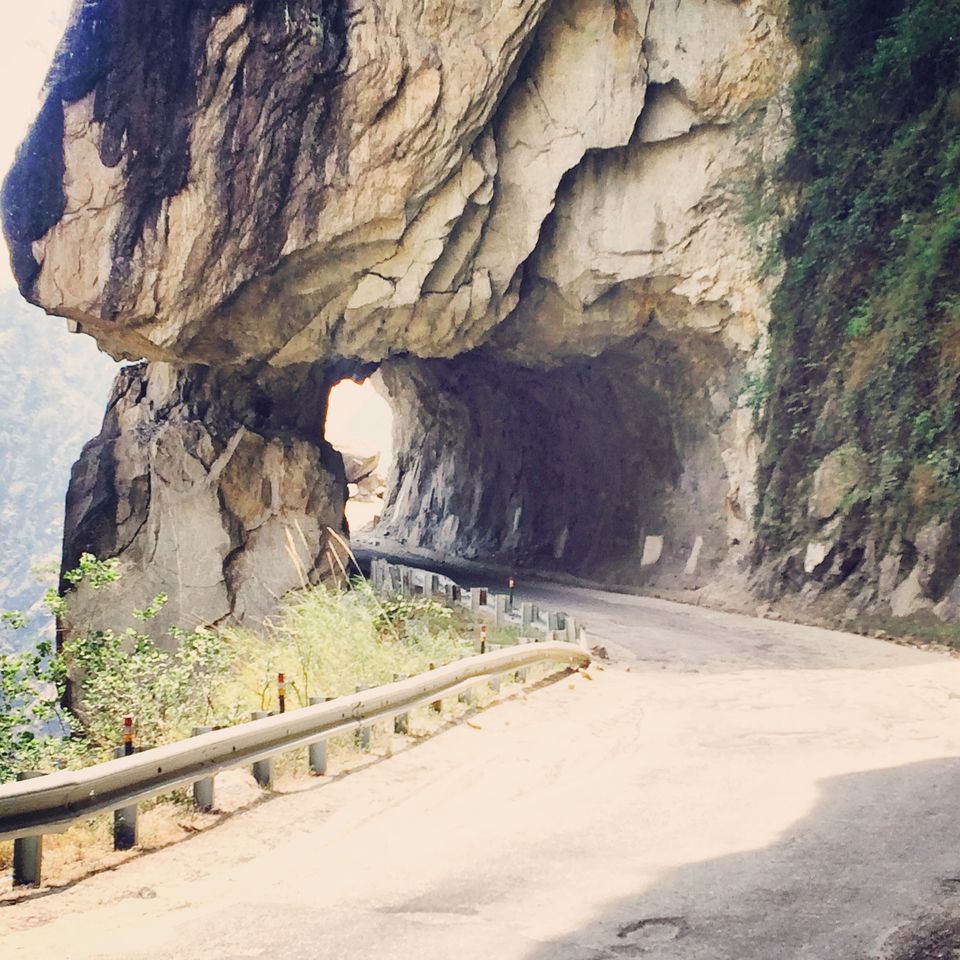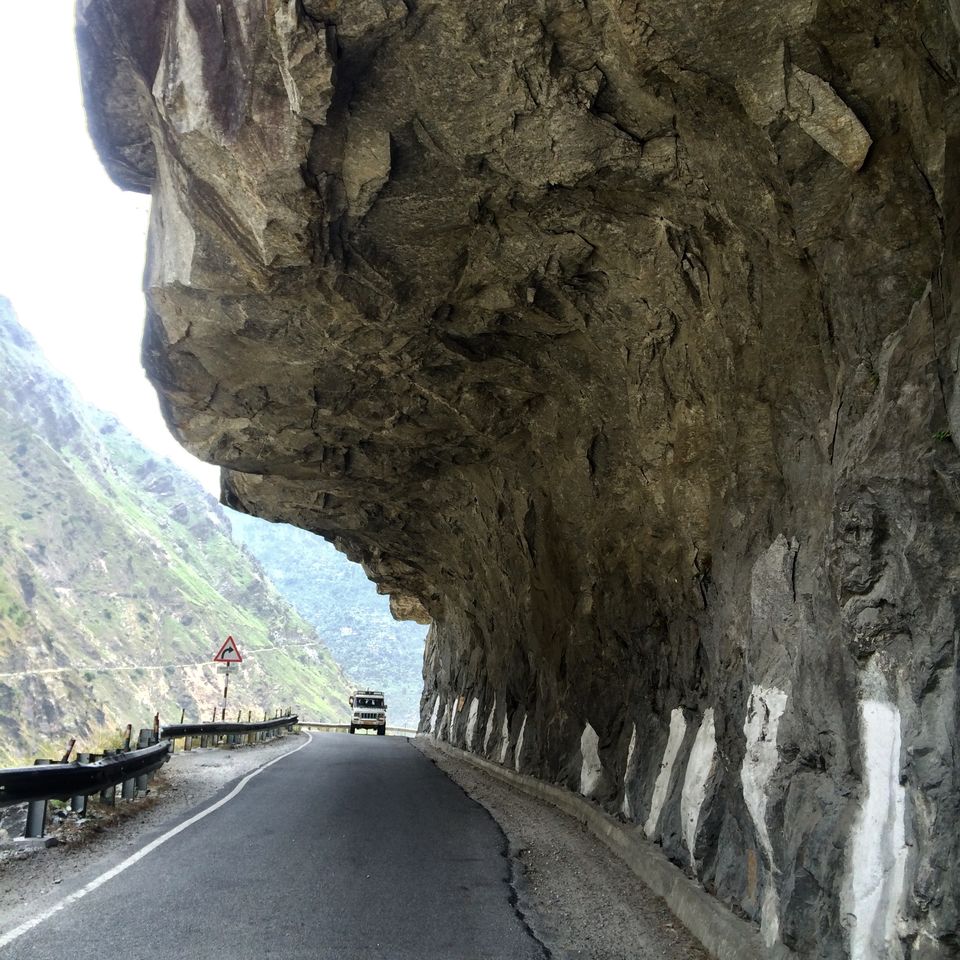 After this stretch the uncomfortable route started. The next area leading to the place called Kharcham is completely broken road. The area has lot of mines and its quite common to see blasting happening here. You are of course stopped by the staff and asked to move only after their clearance. The road is wide, but completely full of rubble. You have to drive at a slow speed. After driving for an hour, I started to see snow clad mountains. While I was trying to figure out which way to head, thats when I saw the most possible narrow road that I had ever seen on a mountain. To add to that, it was as steep as possible. Now I knew why they call it scary.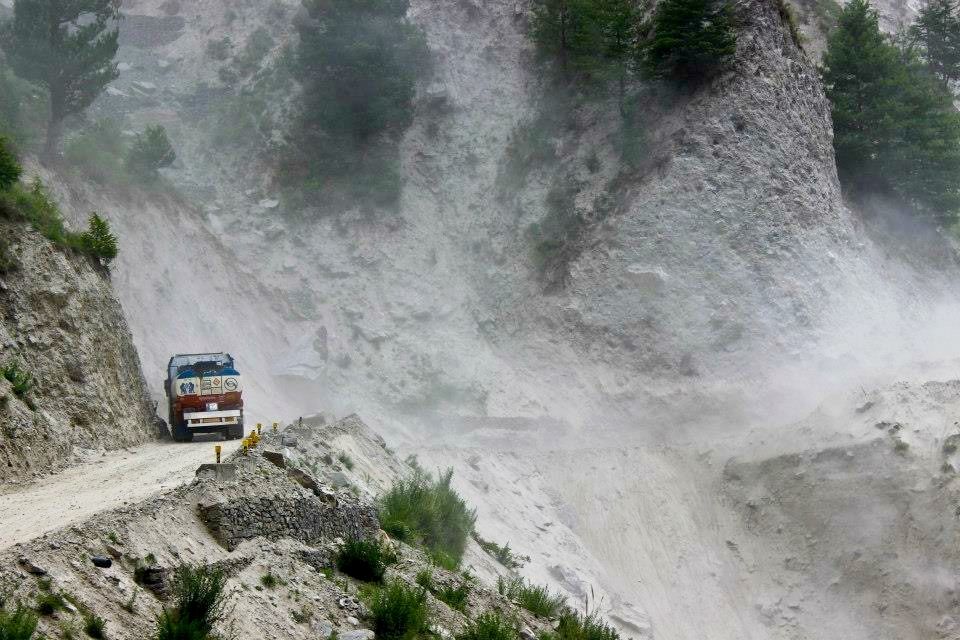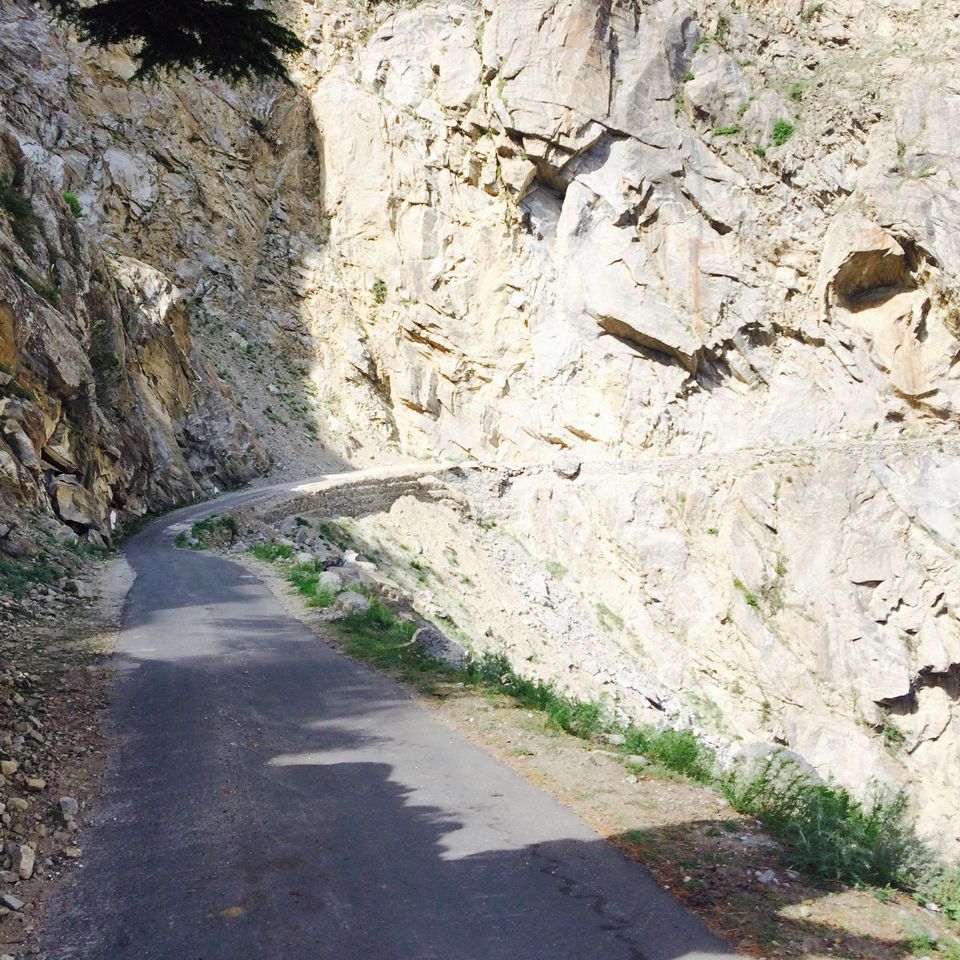 I had to go on, had not come so far to turn back without reaching my destination. The drive on this road began. It had sharp turns, was steep, was wide enough for just a car and had no side railings. Plus it was overlooking the deepest cliff that I had ever seen. One mistake and you are gone. This road though was a stretch of just 25-30 KMs, but on the mountains its quite a distance. The terrain of the road adds to the duration. I covered this stretch in 2.5-3 hours. You have to be careful driving on this one. If you see a car coming from the oppositte direction and there is place for you to stop and let it pass by, you should. Else you can end up getting stuck, it merely takes 2 minutes for traffic jams to crop up on this road. After this 25 KM stretch the road started going downhill only to lead you to another similar road uphill. Must say, driving on this route was tiring. This stretch is something which can give goosebumps even to the most experienced driver. Further away, all through out the road was like this. It never widened more than this for the entire journey onwards.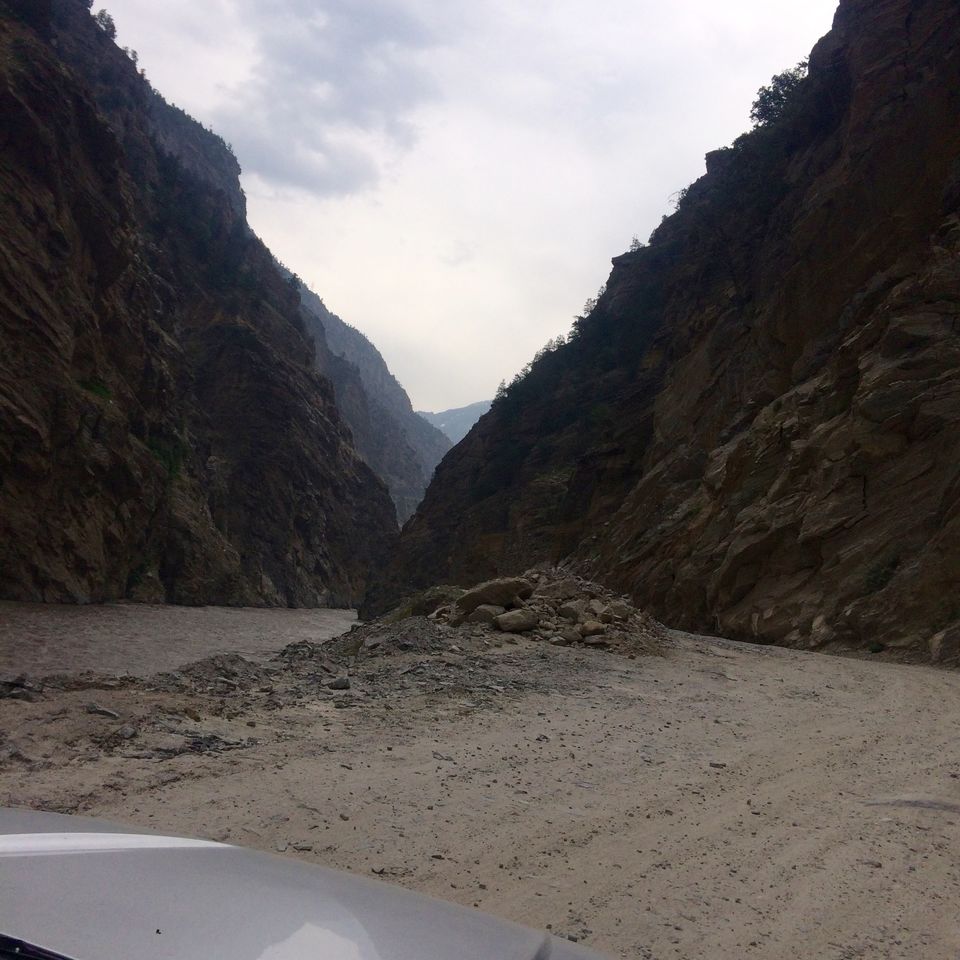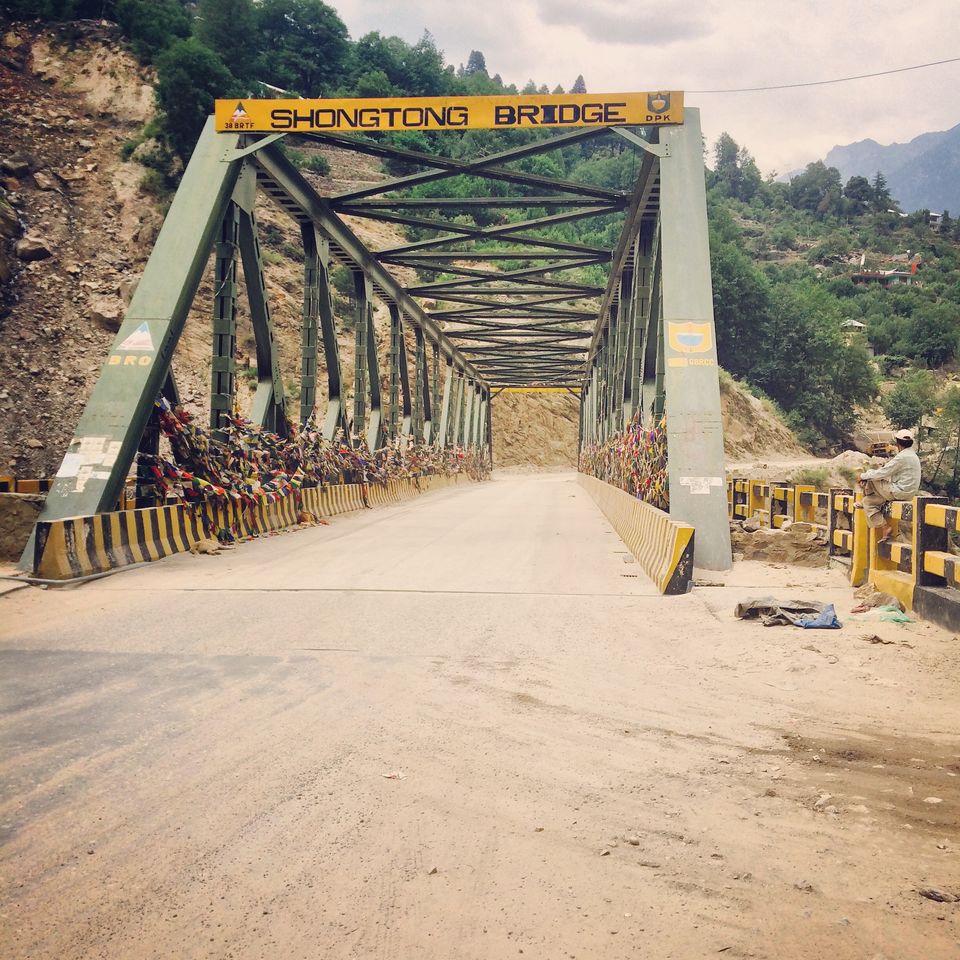 After covering this road, I finally reached Reckong Peo, where I had planned to stay. On reaching Reckong the site was a big turn off. It was just another small hill town and nothing like a secluded calm place. Seeing this I decided not to stop and drive another hour to reach Kalpa. I had been driving for almost 7 hours now. Finally around 4:30 PM, I reached Kalpa. It was just the place that I was looking for. A calm place with houses along the road, you could just count them on your fingertips. I stayed here over night.
In the morning, I trekked to a nearby village called Roghi, approximately 4 kilometres from Kalpa. Found a path going up the jungle and trekked along that too. The views were just breath taking. From cliffs to waterfalls to the jungle alongside, it was such a treat. Came back and rested. This was my second night here. I now decided that heading to Spiti valley would need another couple of days to explore it properly. Thus, its better to head off the Sangla which I anyways wanted to cover. For Sangla I had to return back as it was a different route on the way back.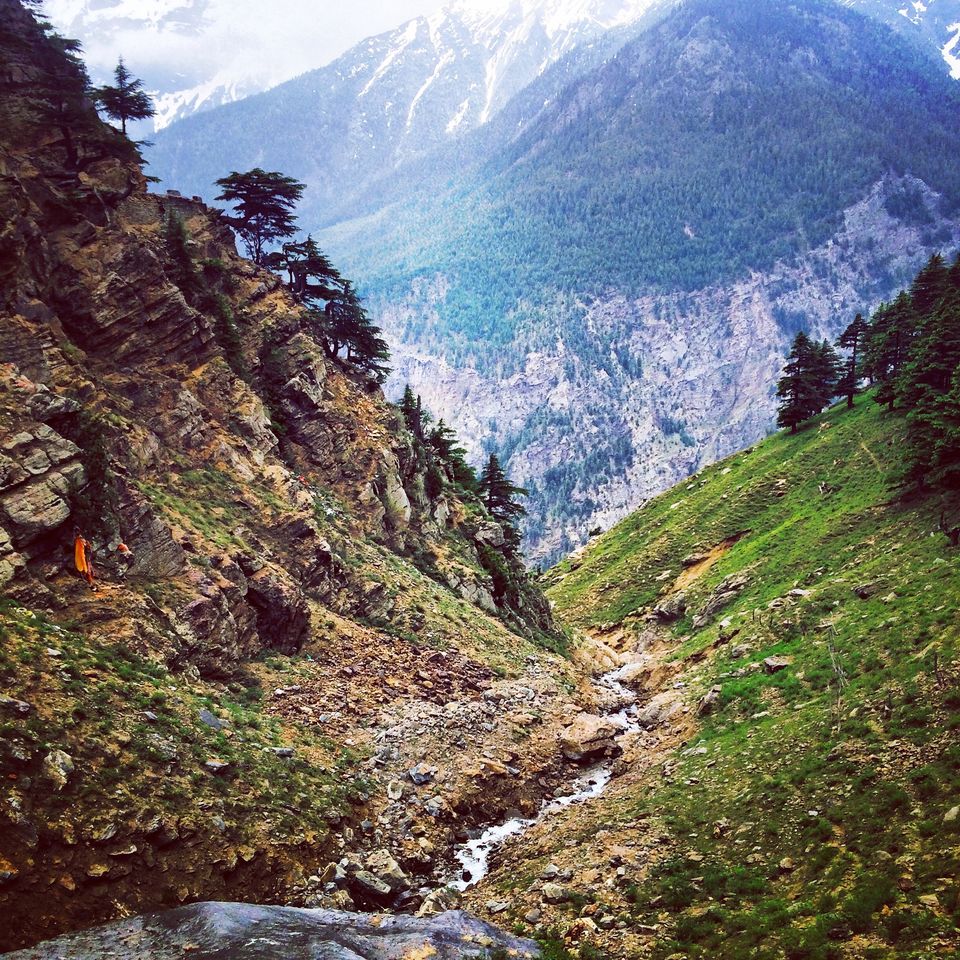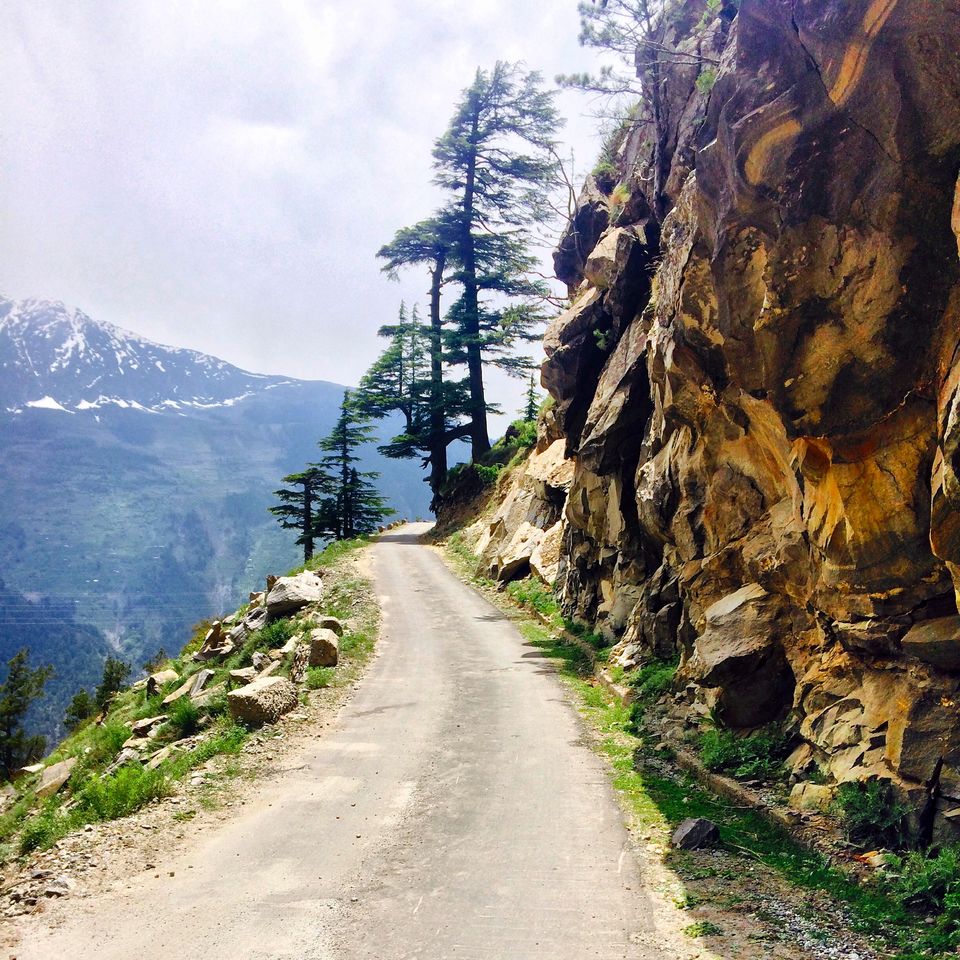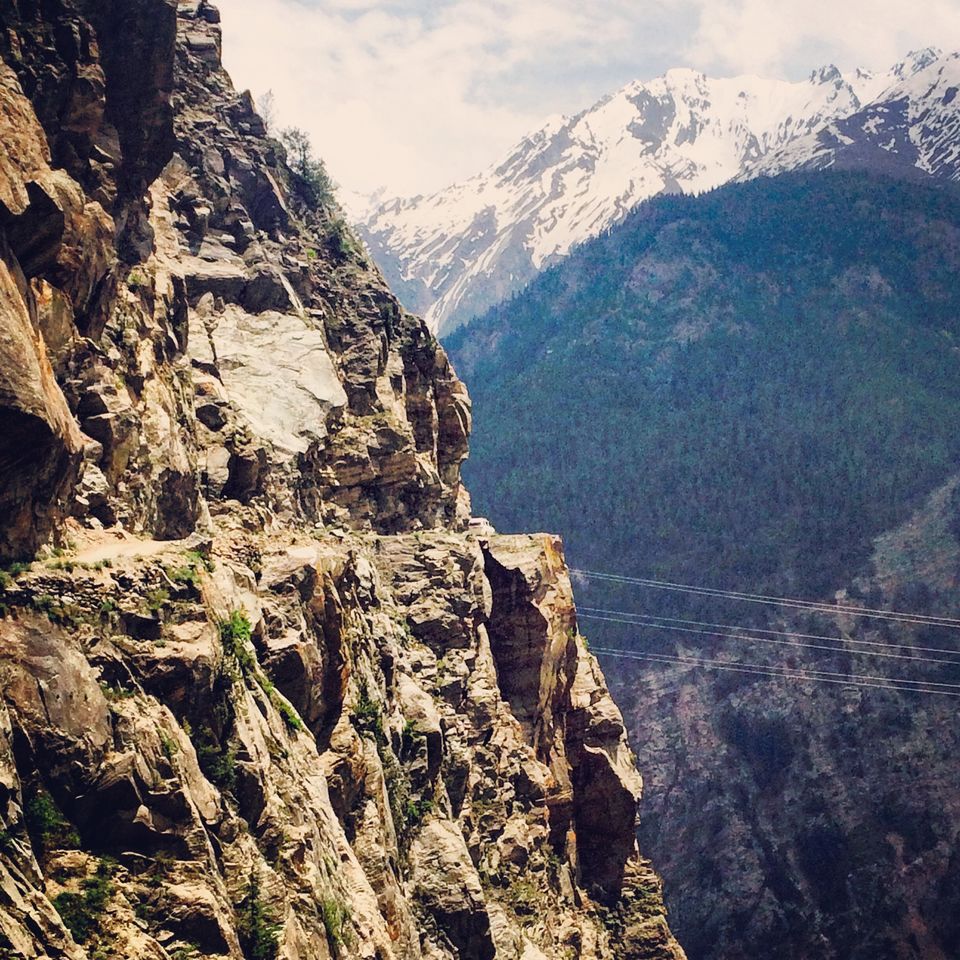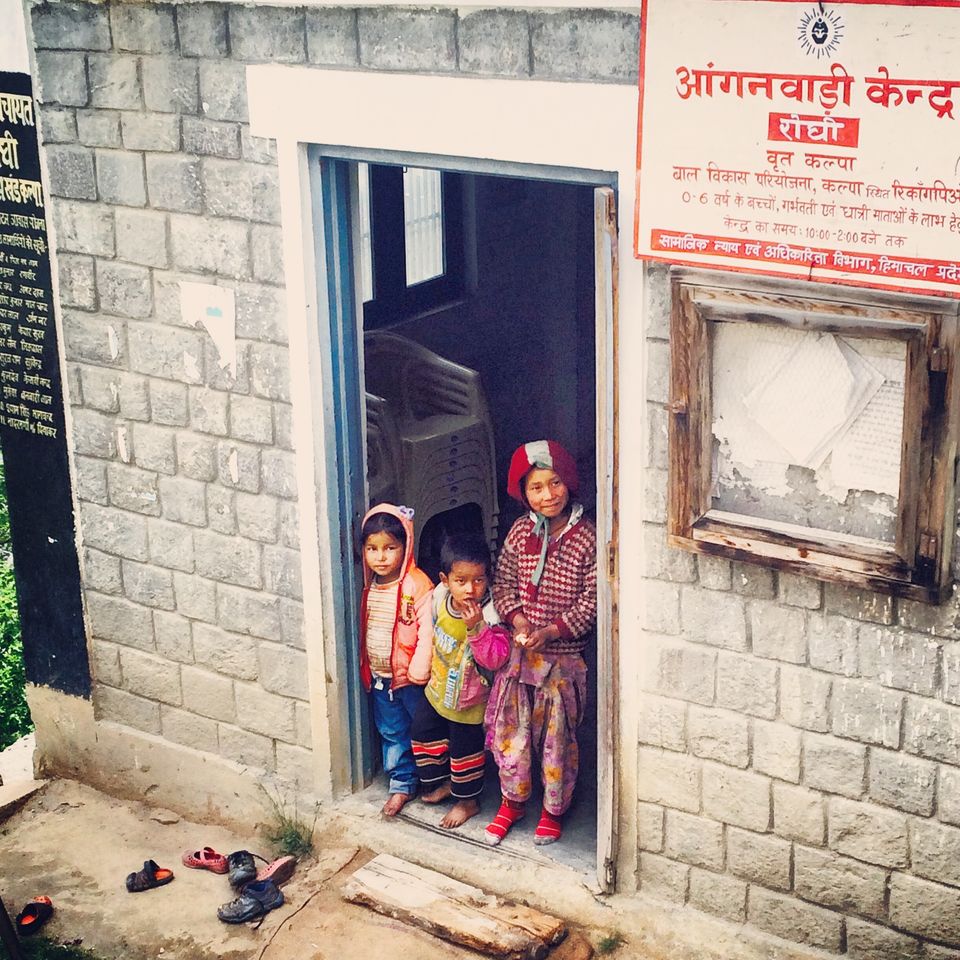 The next day, started at around 8:00 AM. The roads were same all the way, but now I had got used to them. A few kilometres away from Sangla I encountered a landslide which the locals were trying to clear. All the other cars were also stopped. While waiting, I met a few local drivers, who suggested that instead of Sangla I should go to Chitkul. Chitkul is another 20-25 Kms from Sangla. I thought, lets reach Sangla first and then see how it goes from there. On reaching Sangla I encountered the same disappointment that I had on reaching Reckong Peo. Without any doubt I decided to drive to Chitkul. I was already 7 hours into the drive now, but I wasn't stopping. The drive from Sangla to Chitkul is a beauty. Its a route through small villages and forest. There are some army check posts too. It travels through parts of the wild life reserve and is very picturesque. Again the road is as narrow as it can get and full of rubble, limiting your driving speed to 20-25 KM/hr max. Finally around 5:30 PM I reached Chitkul. I saw a board which read "India's last eating joint" (of course in Hindi). The road ends here, literally. I found a comfortable homestay for approx. Rs. 150 per head. This place is a valley, on the foothills of two mountains. You can just walk up to the banks of river Satluj. The village is quite near to the India Tibet border, its the last village too. Being on a high altitude, a mild walk was enough to give shortage of breath. I did no face mountain sickness inspite of being at such a high altitude as my gradual drive had acclimatised me.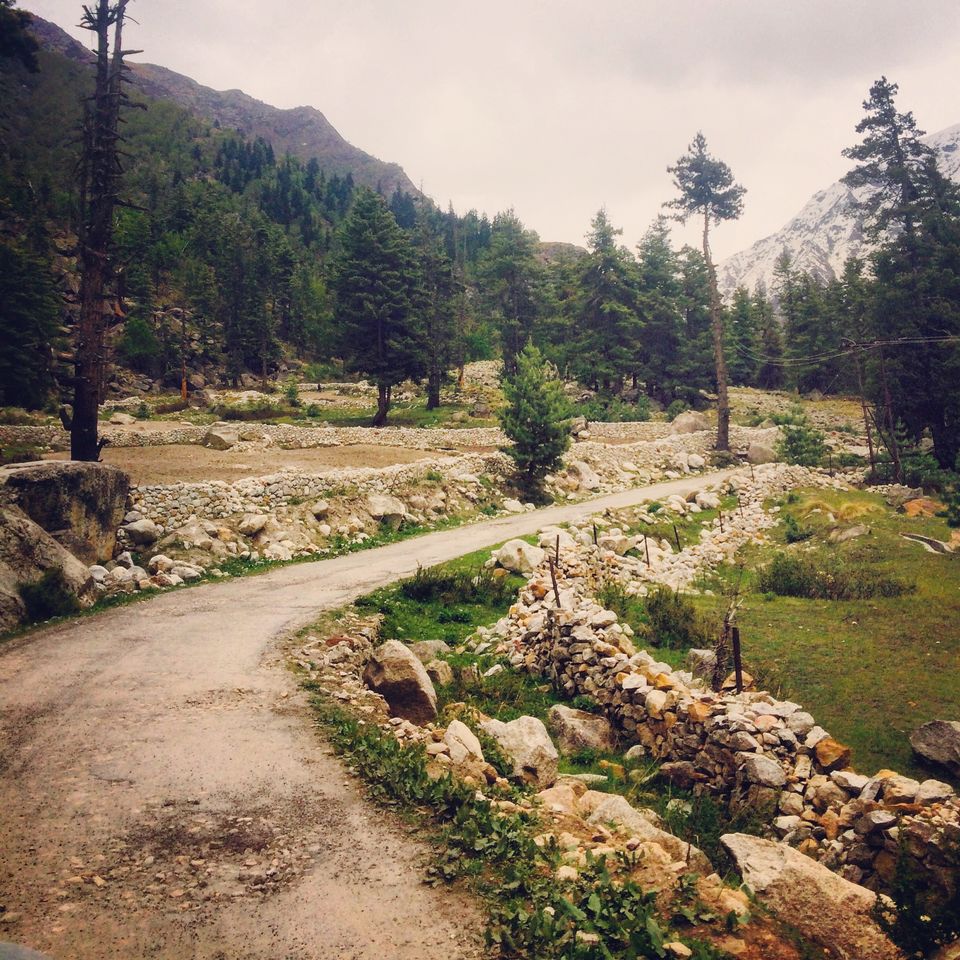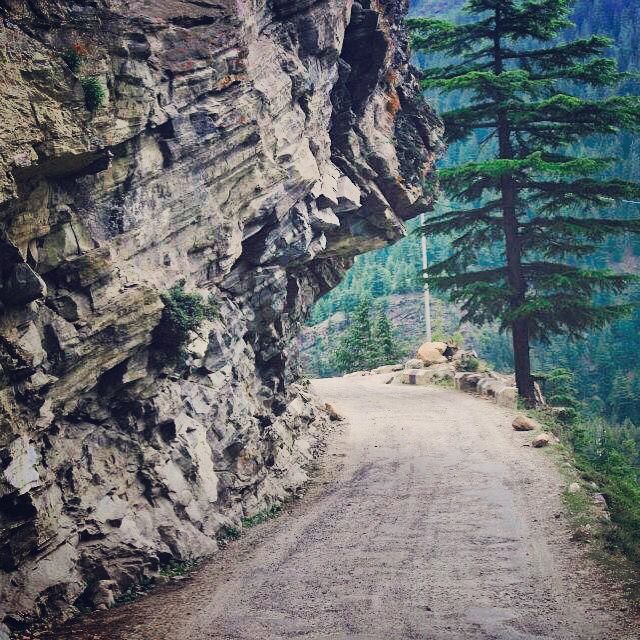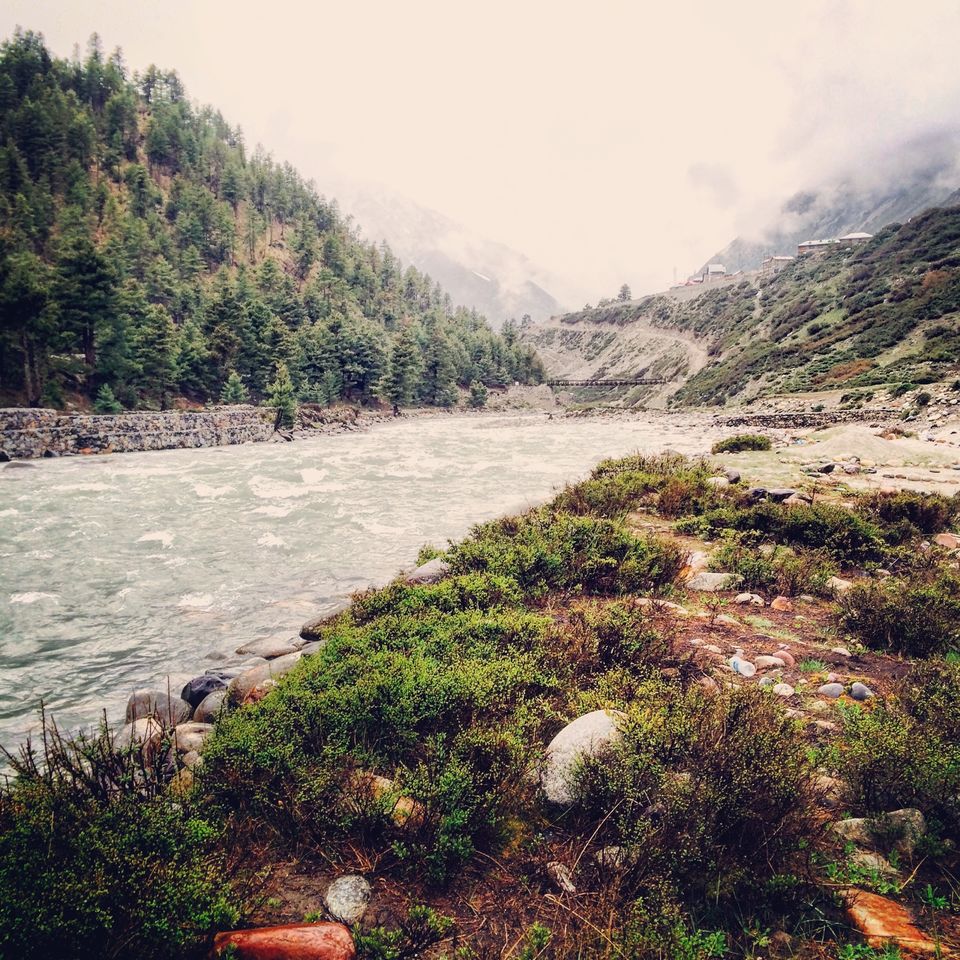 Spent the rest of the day trekking down to the river bank. It was raining all throughout the night. But it stopped during the early morning hours, I was lucky that it did else it would have snowed.
The next morning left from Chitkul at around 8:00 AM and by 8:00 PM had reached Dharampur (Near Shimla). Here I decided to make a final pit stop and celebrate the trip. Spent the night remembering the events of the adventurous week that I had spent in the laps of the Kinnaur valley. The next afternoon I headed back to Delhi!