Three corporate slaves escaped to Old Manali to unwind, make the most out of the long weekend and enjoy the 'high' points of life.
The bus reached Manali early morning, giving us the perfect first-view of the sunshine and sun-kissed snow-caped mountains. We quickly hopped in the first cab we got and reached Old Manali, which was 2kms north of the Private bus stand.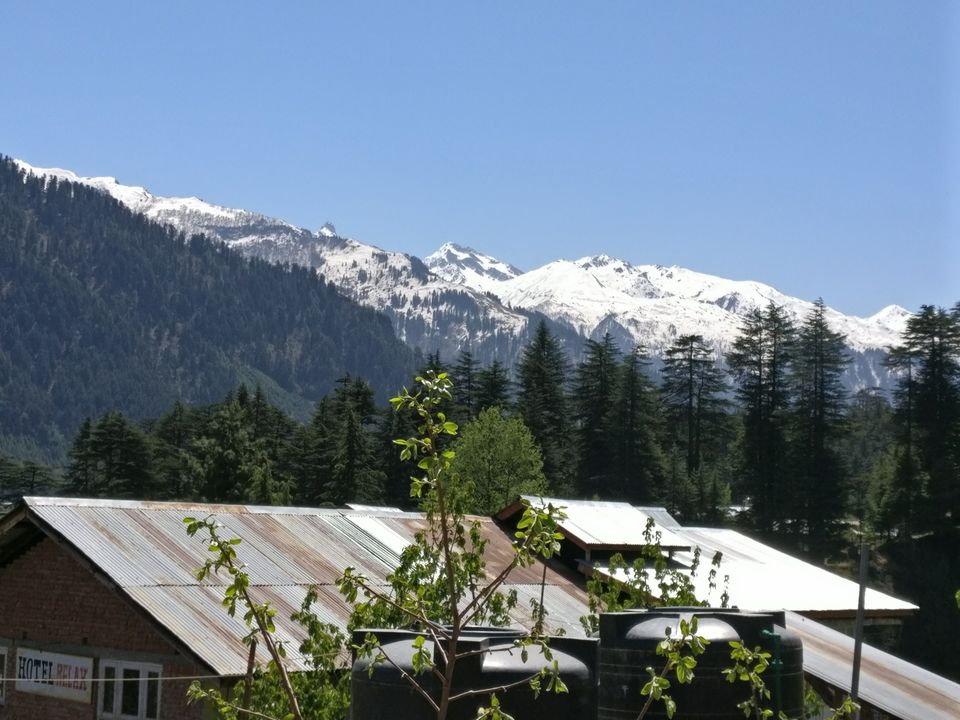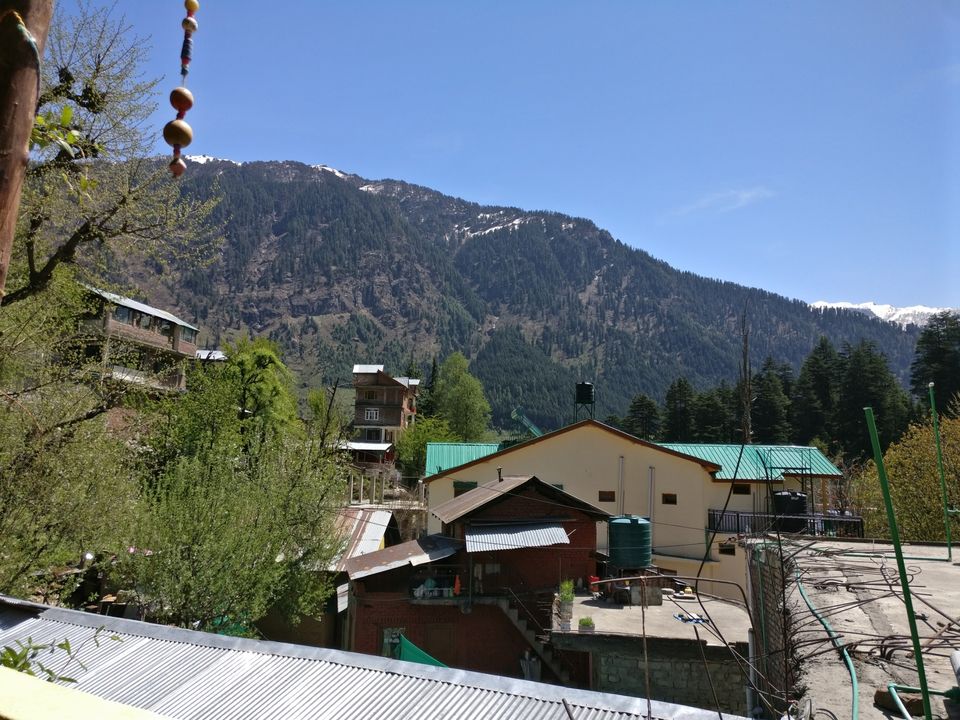 After getting treated to some much-required Coffee and a bit of exploring the nearby river, we quickly checked-in and in no time were we all ready to start our 'trip'.
First stop: People Cafe
Not that we were completely clueless about which places and cafes to go to, we still followed our instinct and hit People Cafe for a nice pahadi breakfast which would prepare us for the long trekky day.
Now apart from the food, the thing which will stay with us was what we did after the food. The child in us became super excited as we got hold of some sheets and crayons. The mountains completely mounted our creativity as we turned into self-proclaimed Picassos for the next one hour. We gave our creations to the people at People Cafe as our mark of being there.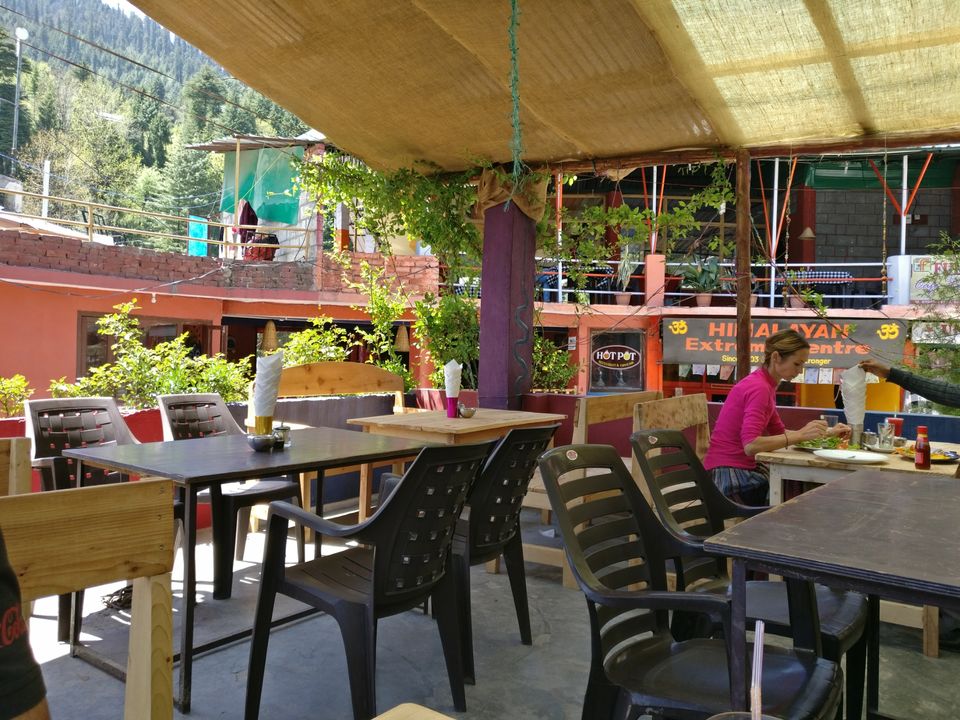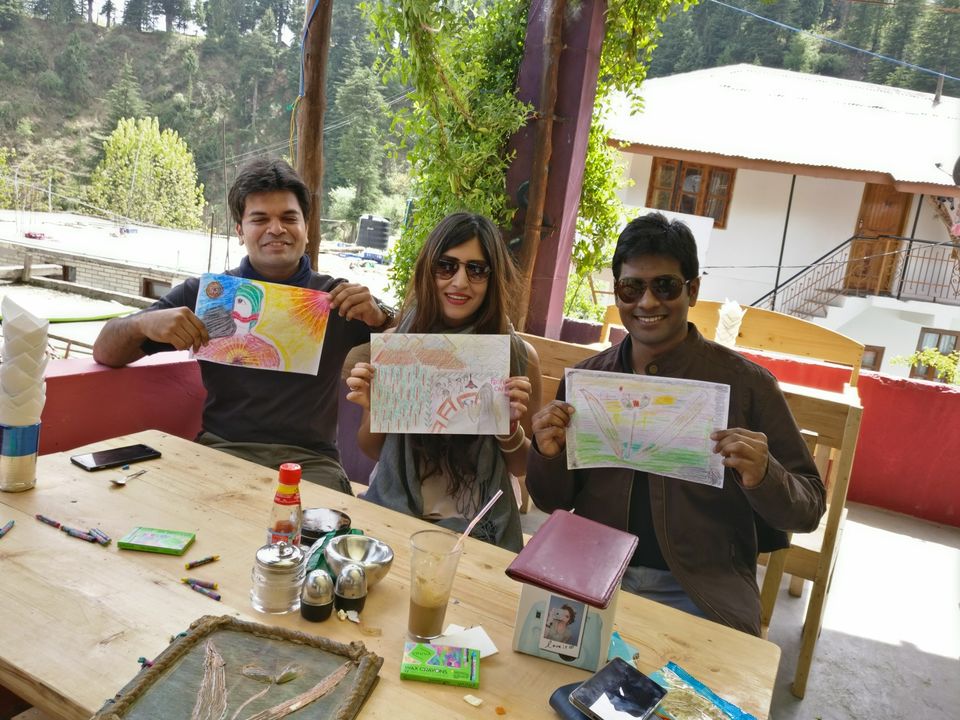 As we moved ahead with our day, our eyes caught something interesting at every step. For instance, this. India, our very own Land of Snakecharmers. Sticking to our roots and how.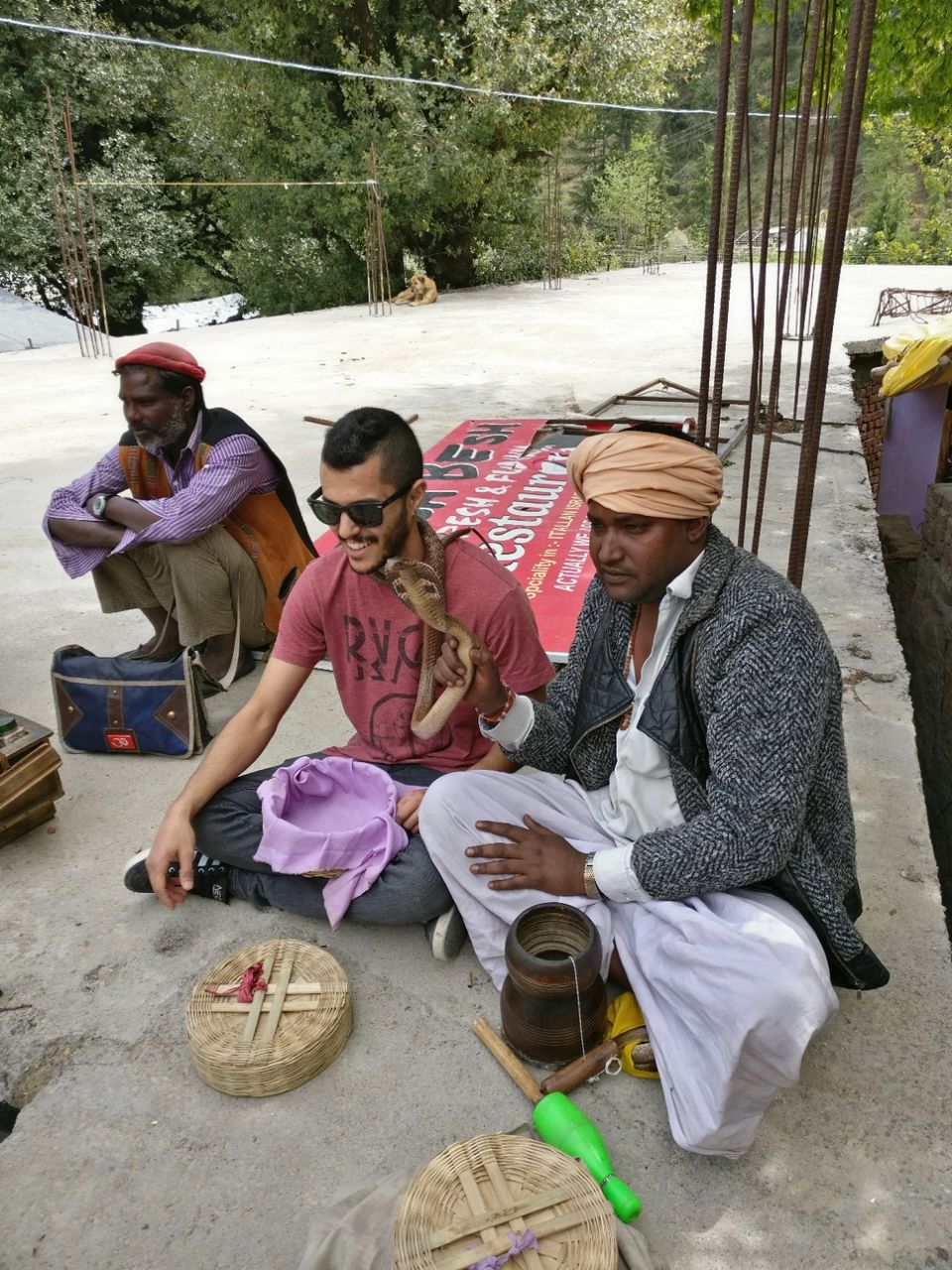 Now although we had come to save our lives from our offices and work, as luck would have it, we bumped into three people from work and decided to go to Solang Valley with them, only to find it closed mid-way. The ride up to Gulaaba was breathtaking, nevertheless.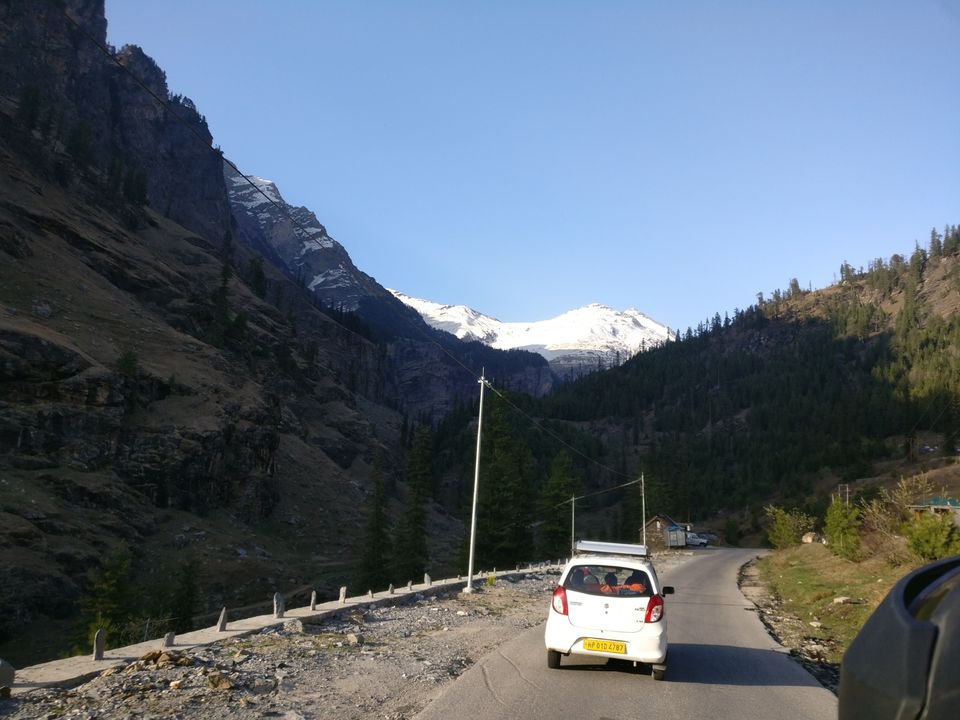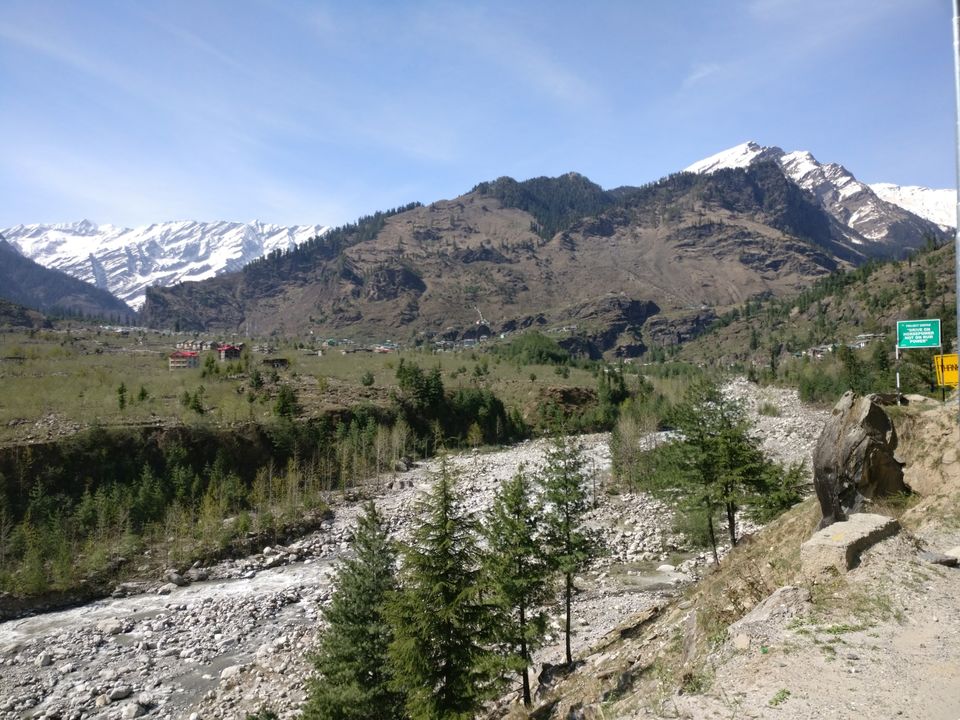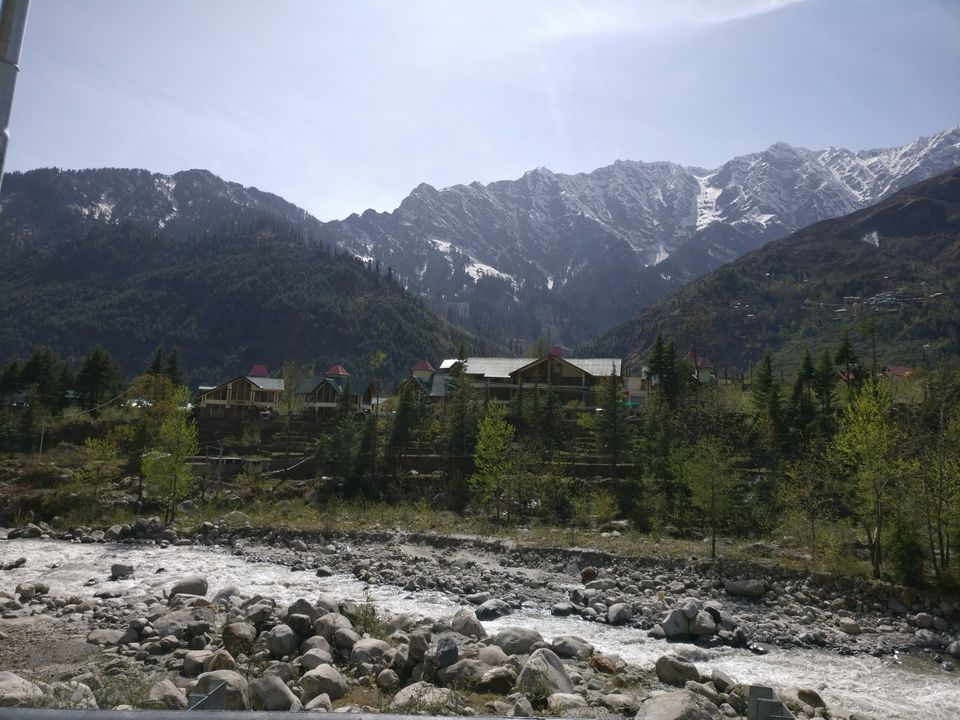 But we were not done and in no mood to give up. So the caravan took onto the next destination - Rohtang Pass, with full knowledge that it was closed for vehicles as the snow had started to melt. City bound people, in the hope of finding fresh snow, started trekking and climbing mountains for the next two hours, having no clue how will we descend these slippery hills. But what is a trip to the hills without any trekking and falling.
The ride back to Old Manali in the evening absolutely soothed our aching bodies.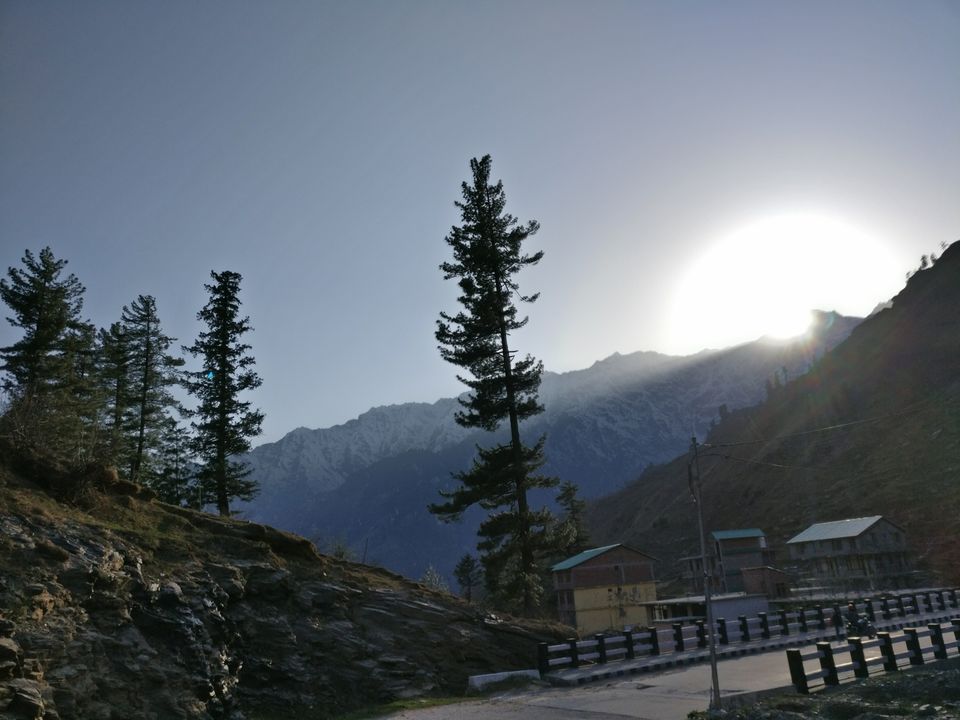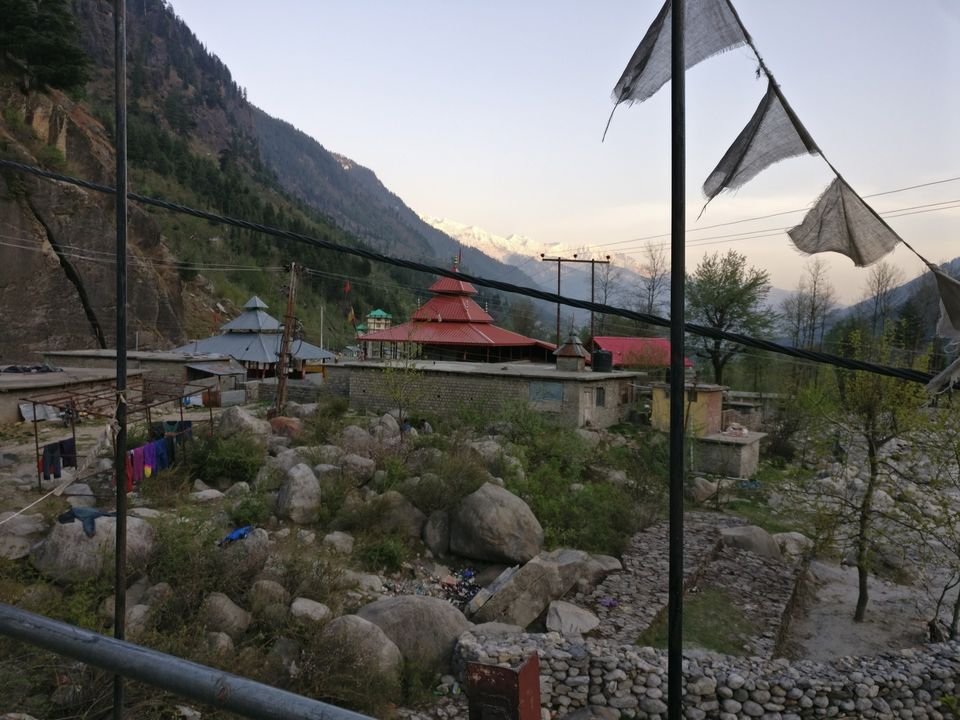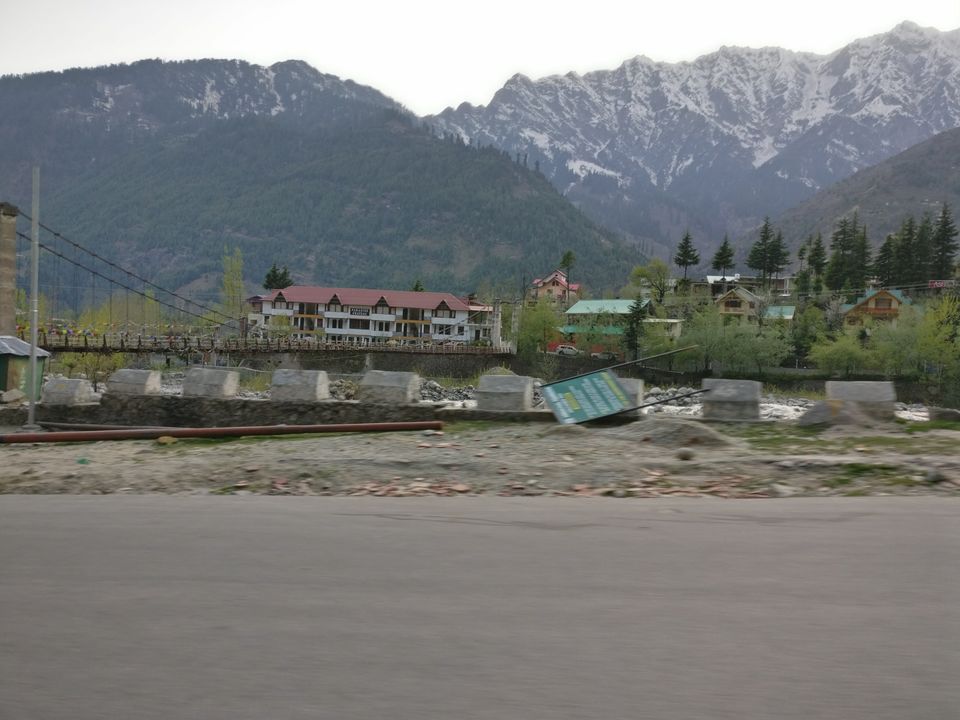 After successfully making it back in good shape, we were starving. We realized, when in hills, no amount of food is enough food. Having quickly checked our recommendations list, ( Dylan's & Drifter's Cafe, sadly were closed) hit the Sunshine Cafe which greeted us to Live Music and decent food. The must haves on our list were Steamed Momos, Apple Cider, Wood oven pizzas, Trout fish and how can I forget, the Local apple wine. We tried blending in with the Hippies around by becoming ones ourselves.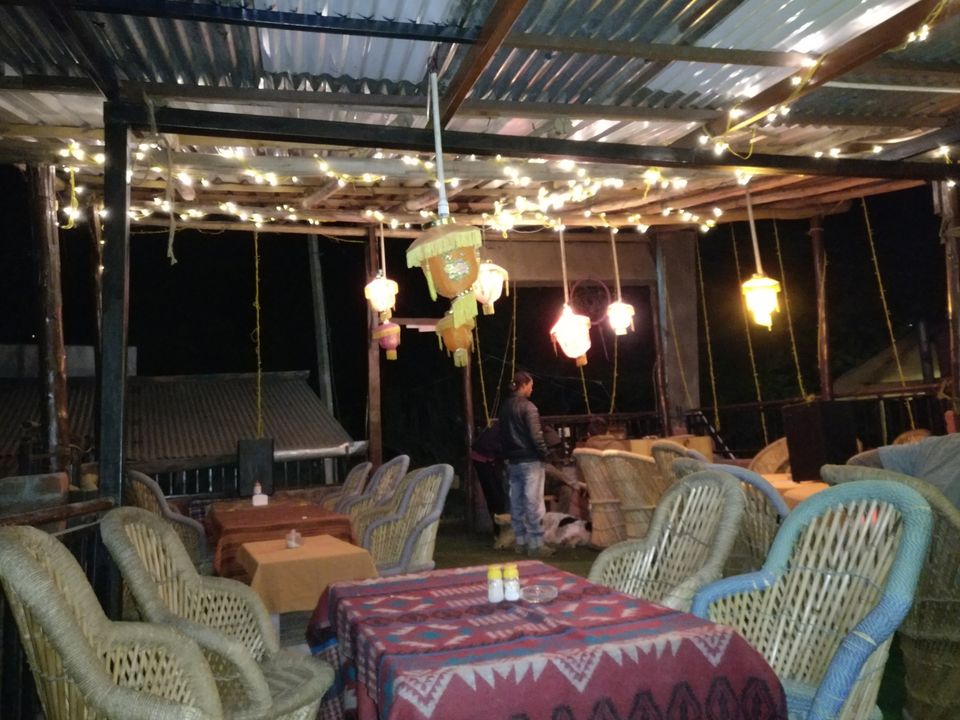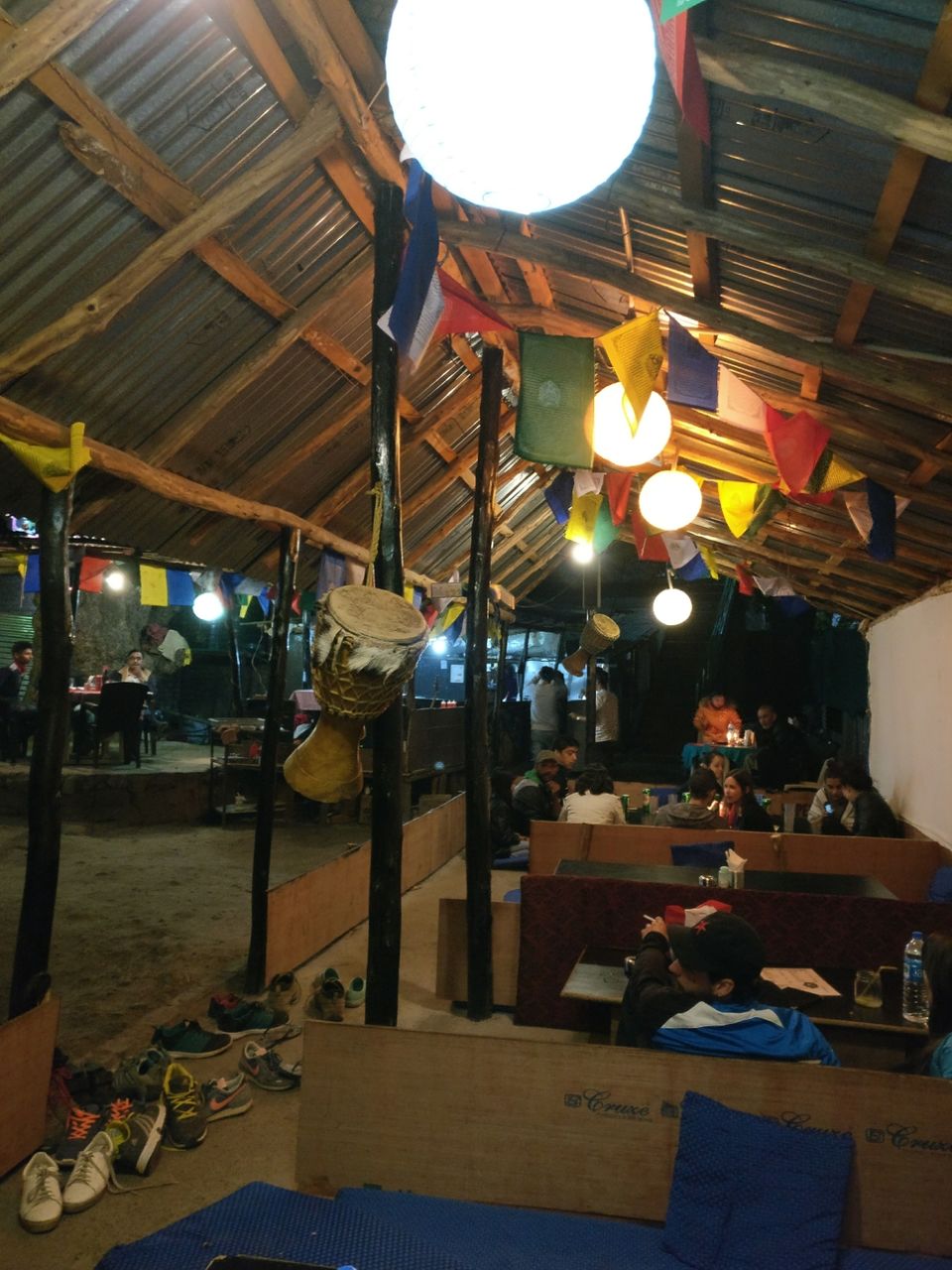 After parting ways with the older-office gang, we were in no mood to call it a night and hence we decided to go hang on the nearby bridge near the river​. Not literally though.
After a long long day and a longer laughing trip, we ended Day 1 only to start Day 2 as quickly as possible.
After 'waking' up from the best and most relaxing sleep, and 'baking' ourselves in the morning sun, we sought in the quest to have a good delectable breakfast. Going by our research, we decided to try Sesh-besh Cafe.
Take my word, a sumptuous breakfast in the hills, along the flowing river and the perfect amount of sunlight, is the best spa ever. You'll be more than healed from all the city stress.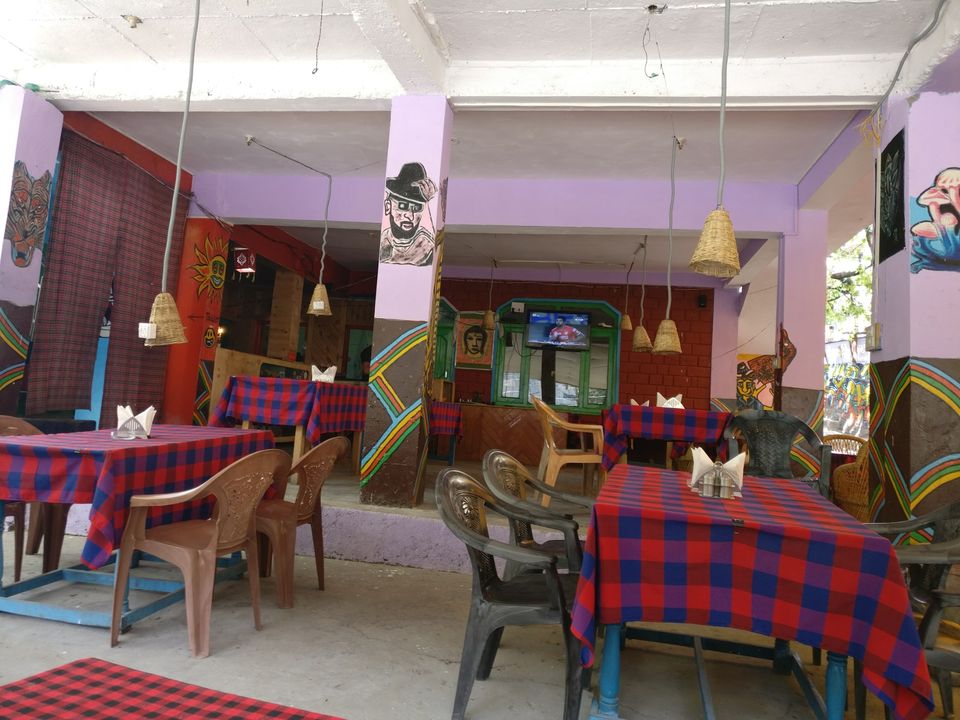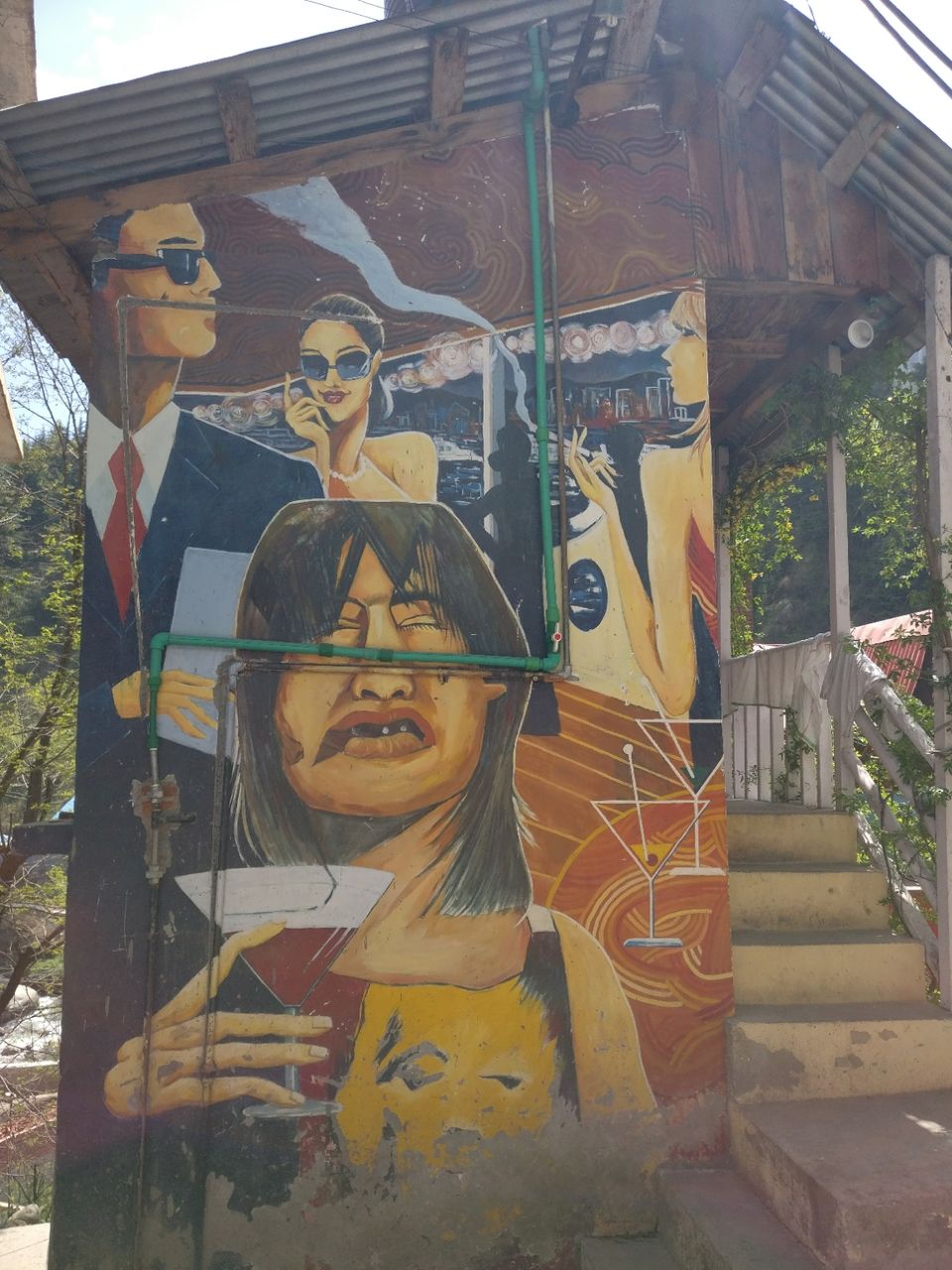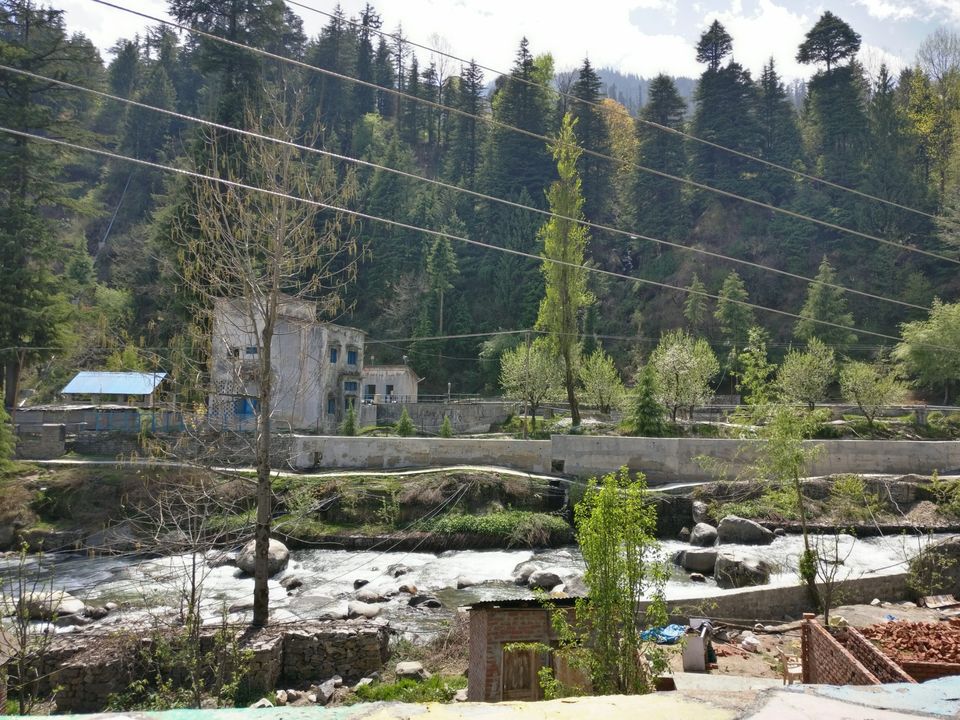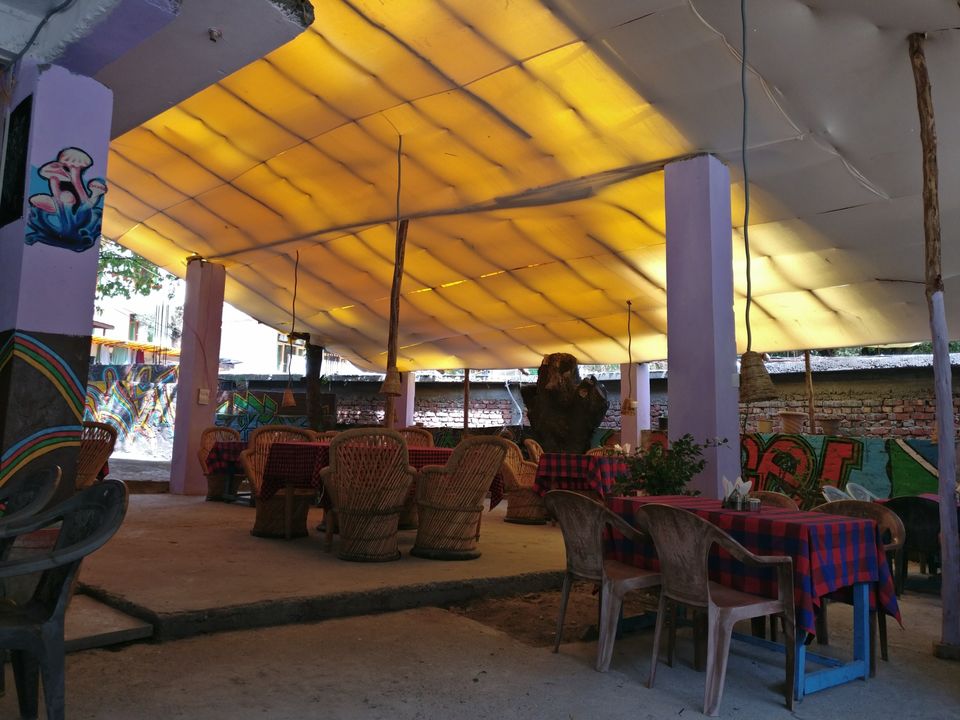 Now once again, we united with the extended group and started our rides towards Naggar, a small town 20 kms upwards of Old Manali. This time, the ride was even more enchanting. This was scenic beauty nothing short of the hills and landscapes of Europe.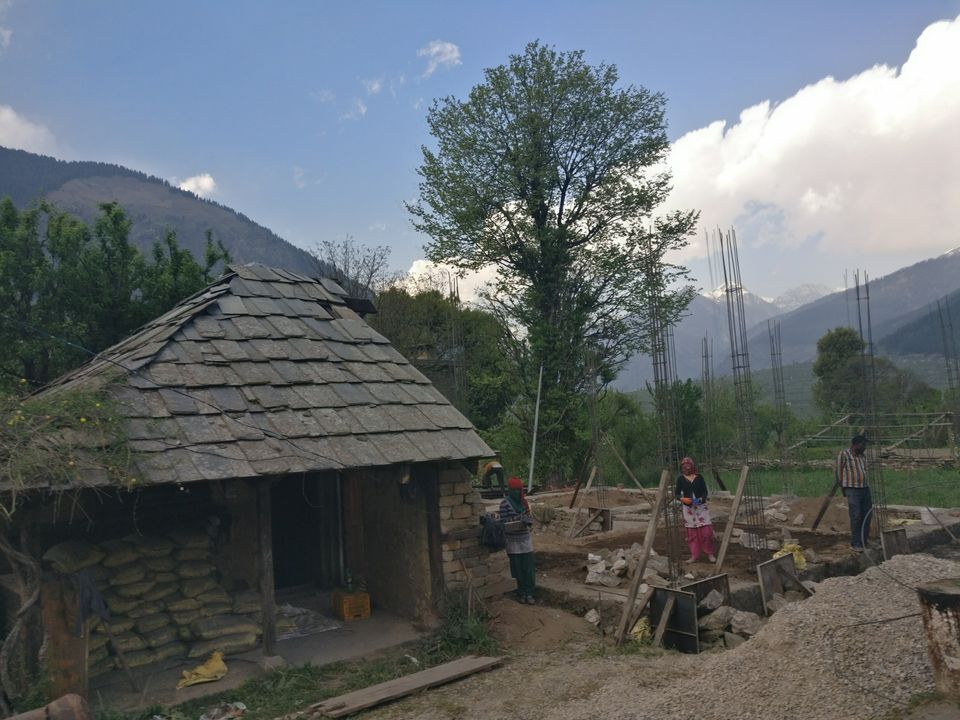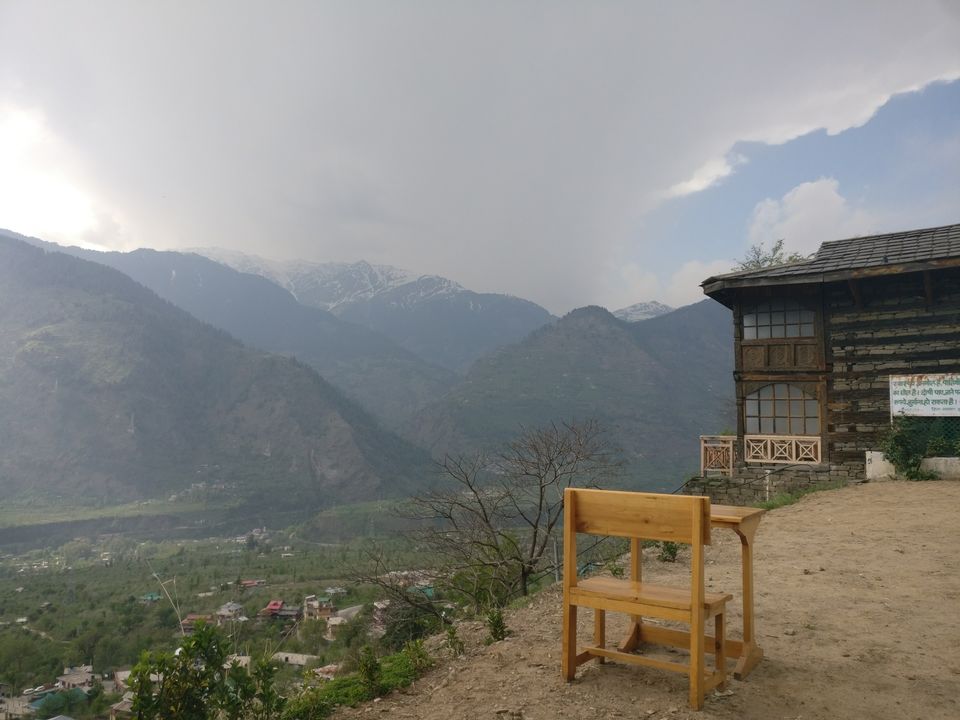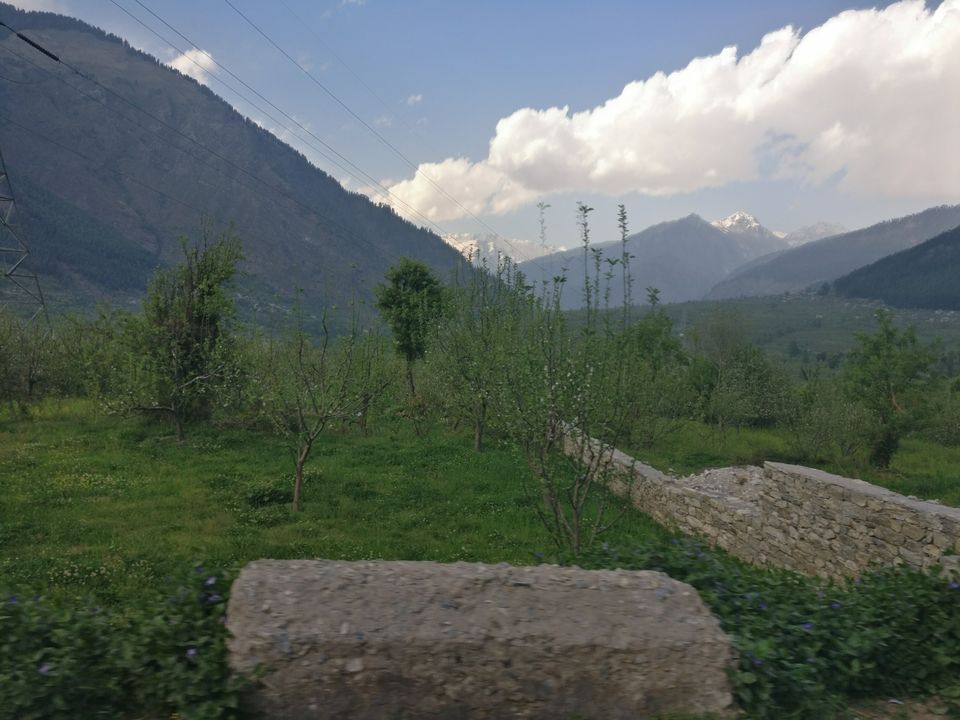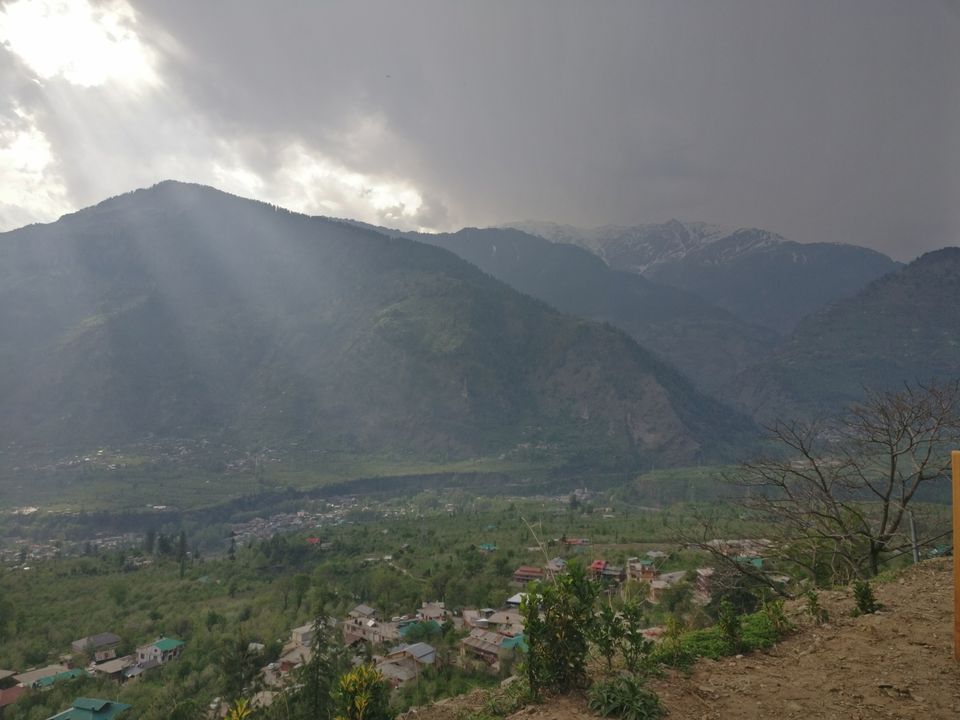 Now before exploring the Naggar Castle which is the primary tourist point in Naggar, we ventured even higher and discovered a small Art Gallery mounted on a hill, set up by a Russian, Nicholas Roerichs. The unusual part of this Art memorial was the collection of dead birds which astonishing features which they had beautifully preserved all these years. (One isn't allowed to click pictures there, so you have to go visit it to believe it)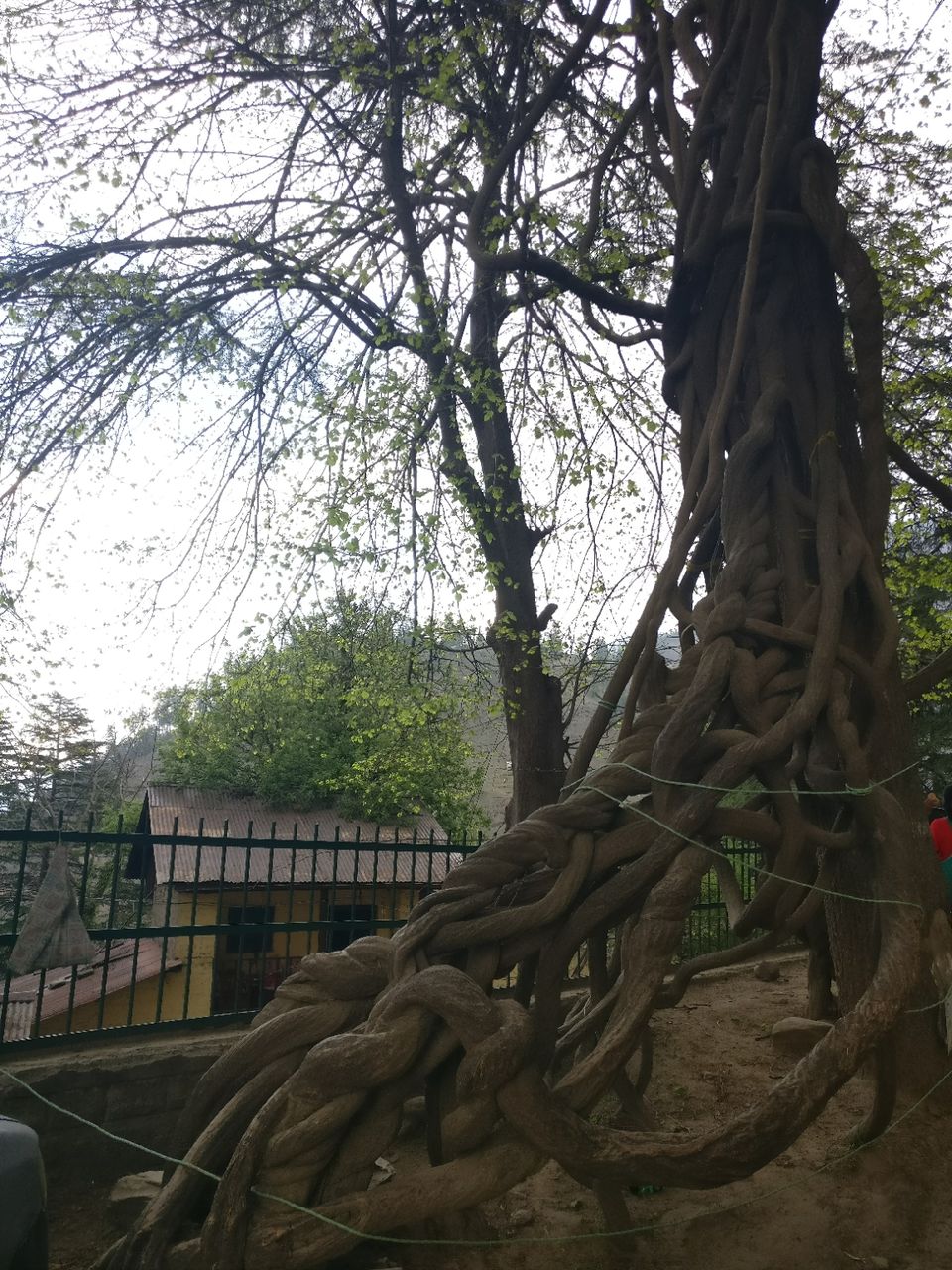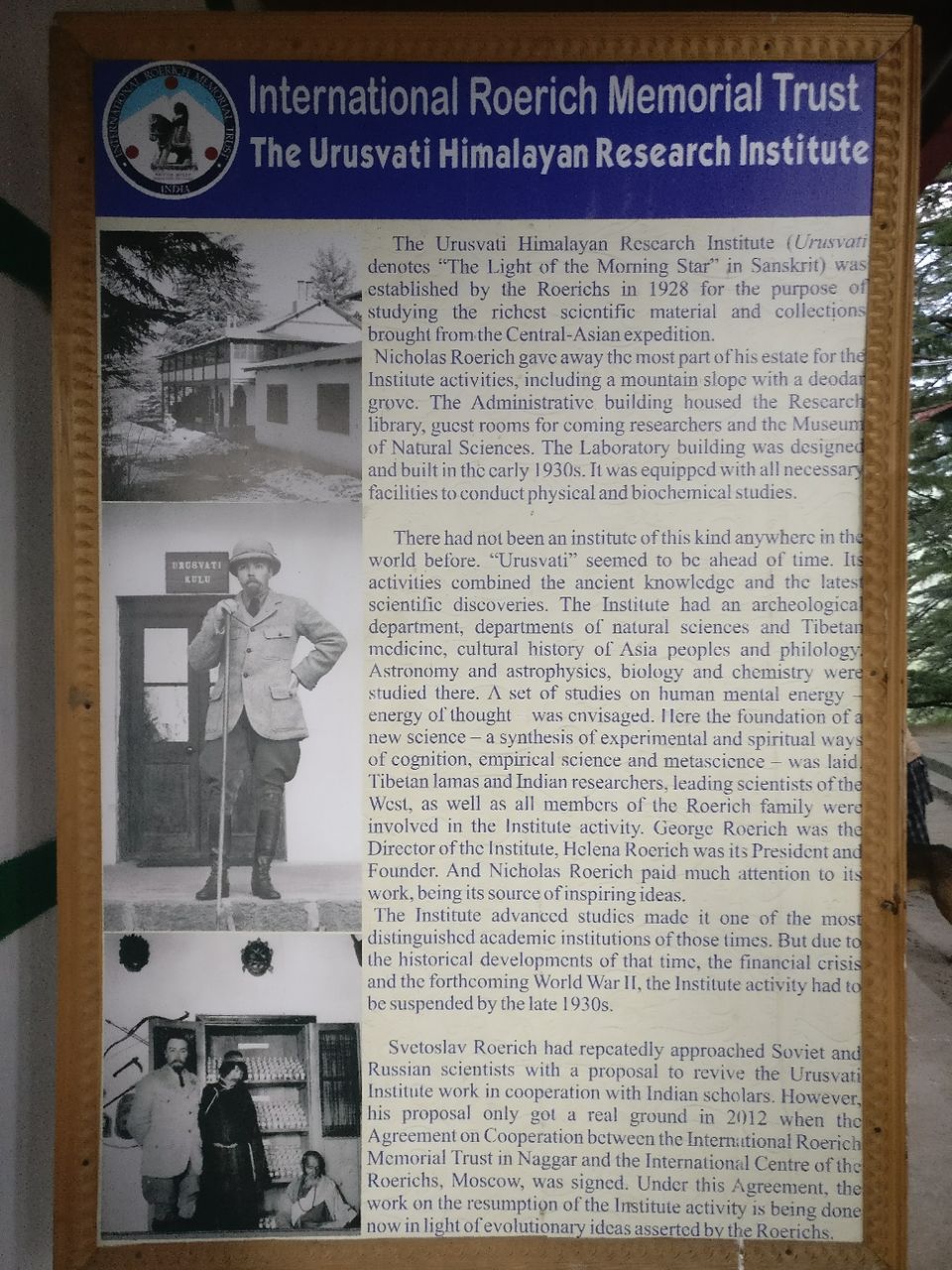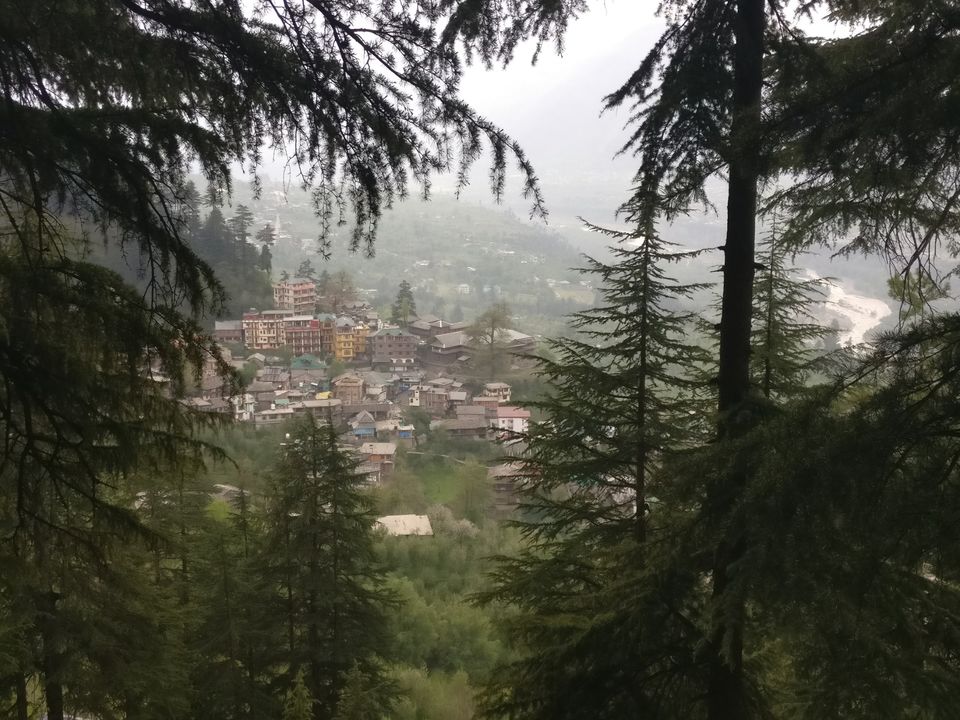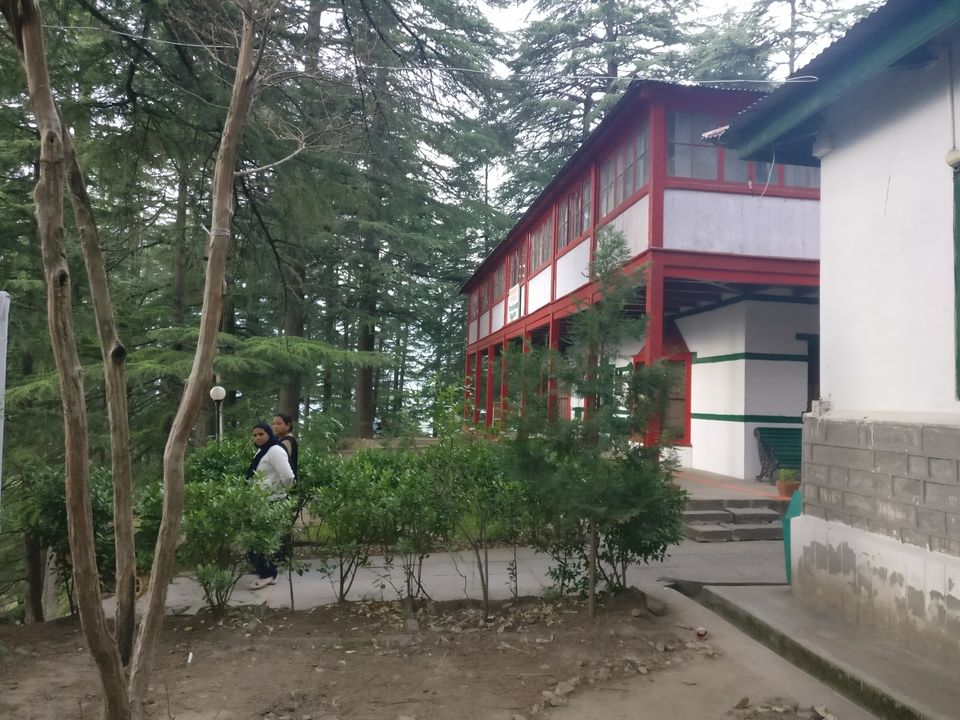 Now came the filmy part, when I completely felt like dancing like Geet from Jab We Met on 'Yeh Ishq Haye' because the song was shot at this exotic and epic location of Naggar Castle. The little drizzle and a lot of clouds were the icing on the cake. To call it perfect would be an understatement. After posing for a lot of candid pictures, we decided to descend as it was getting darker and colder. Also, a highly recommended pitstop - The cute little bakery just outside the Castle. You can gorge on some mind-blowing desserts. A little munchies never harm.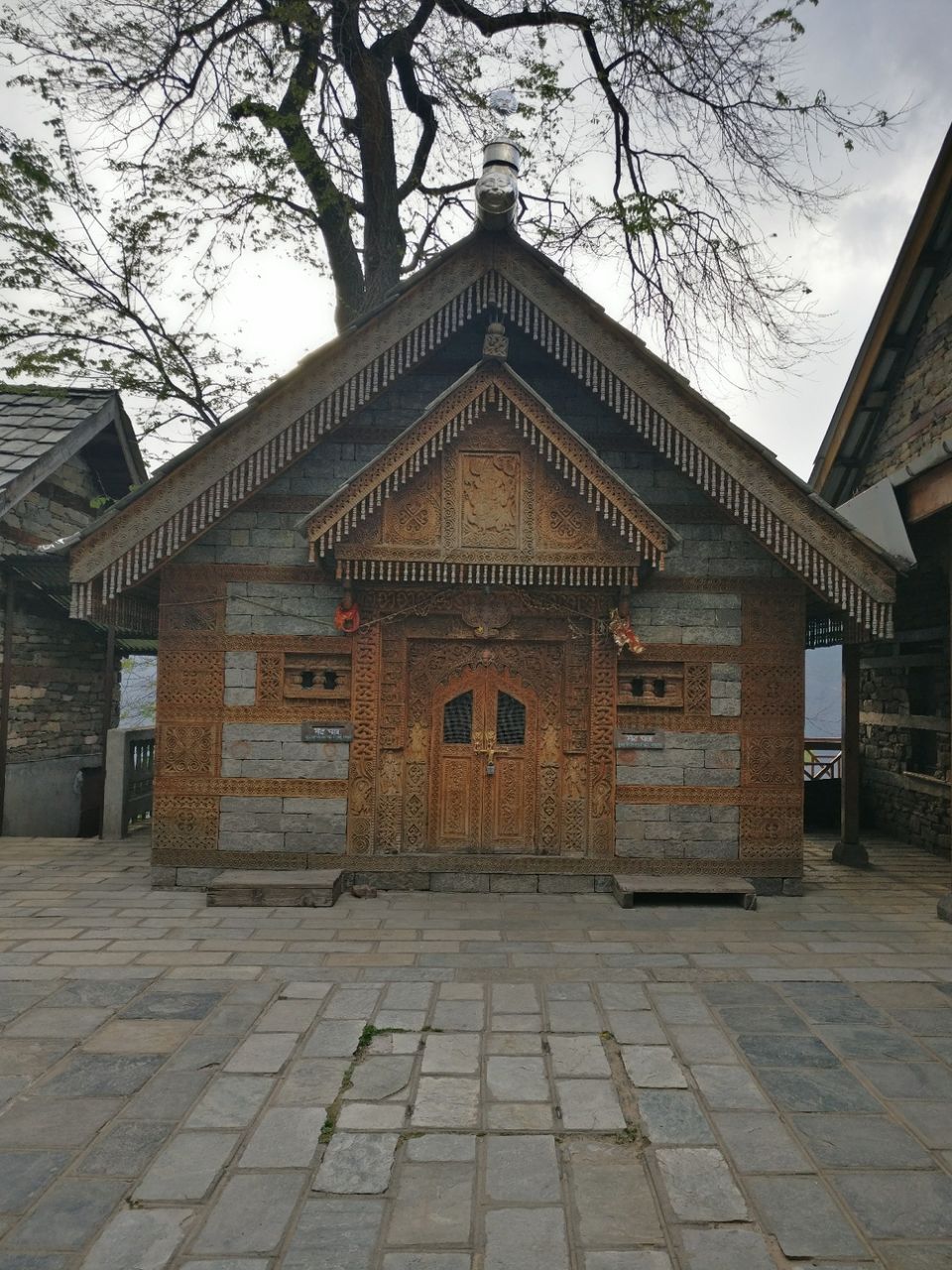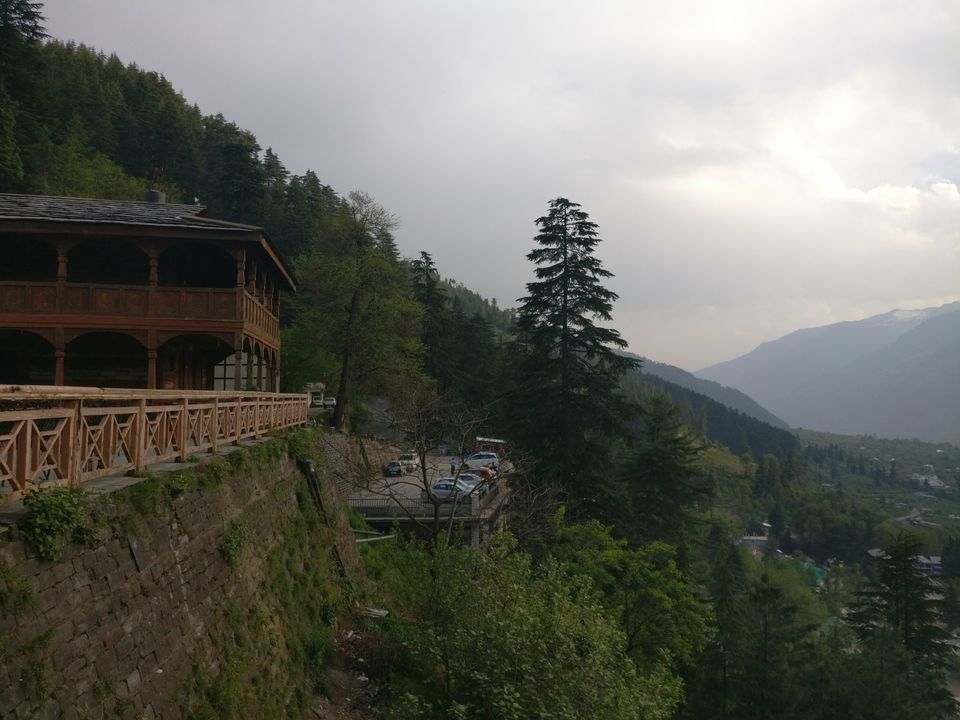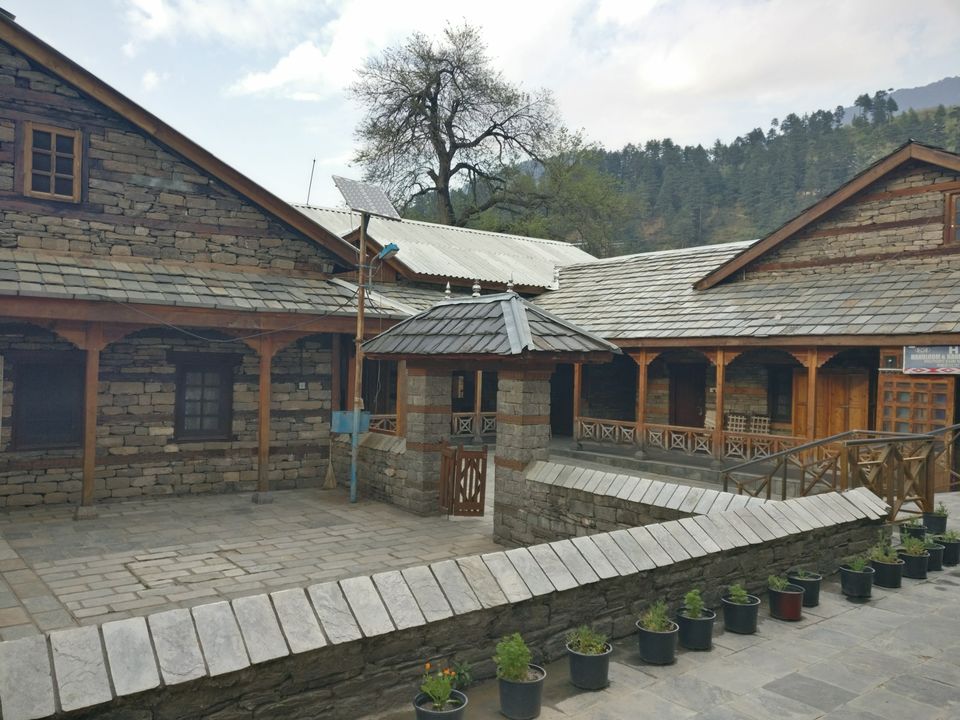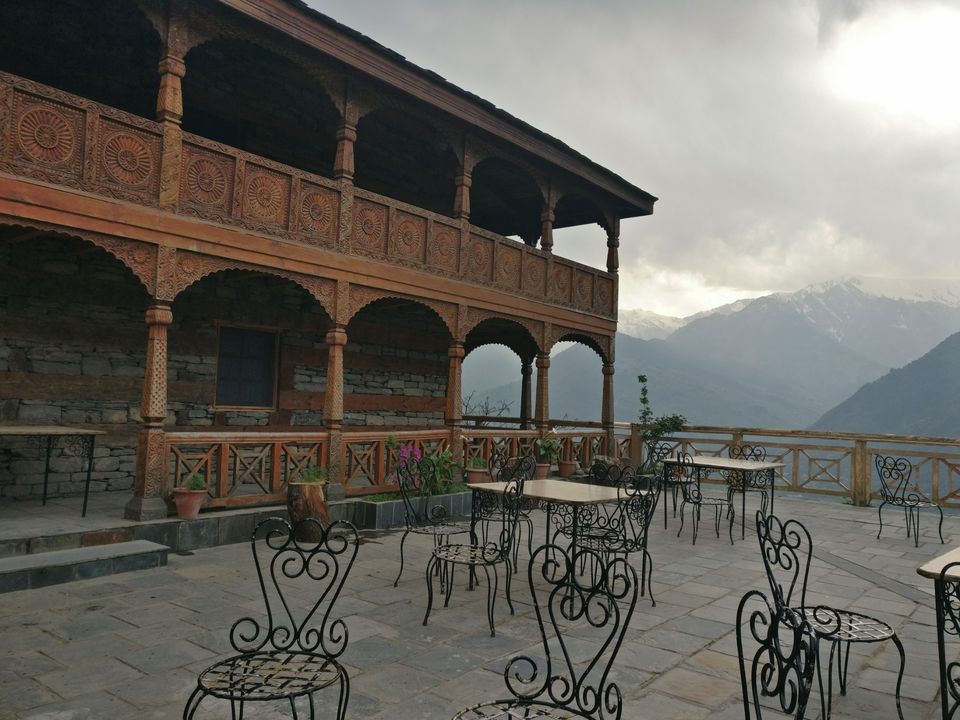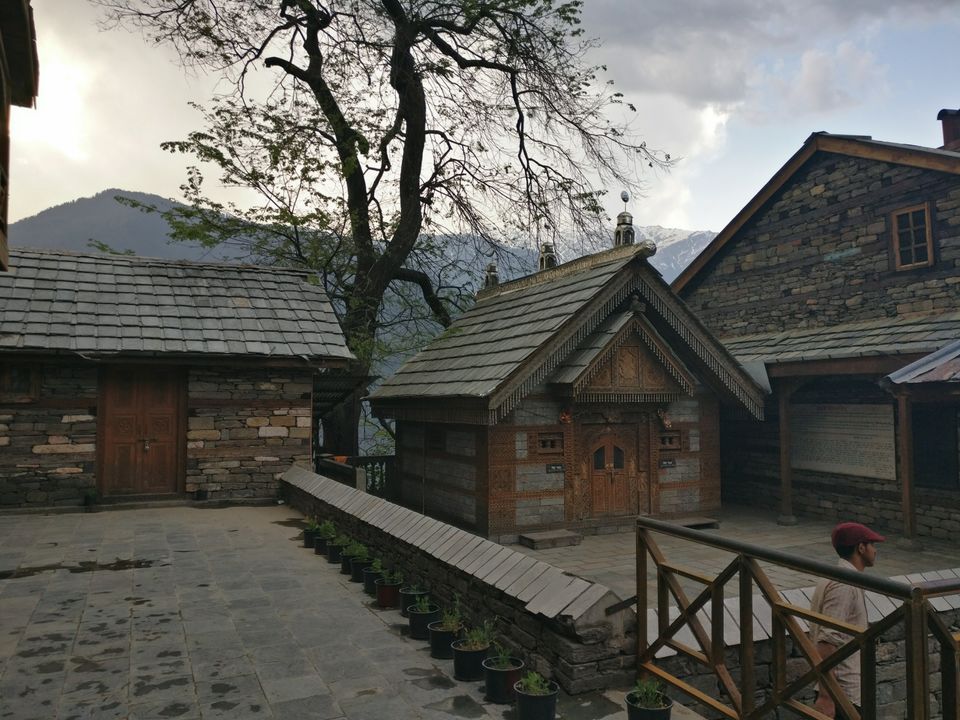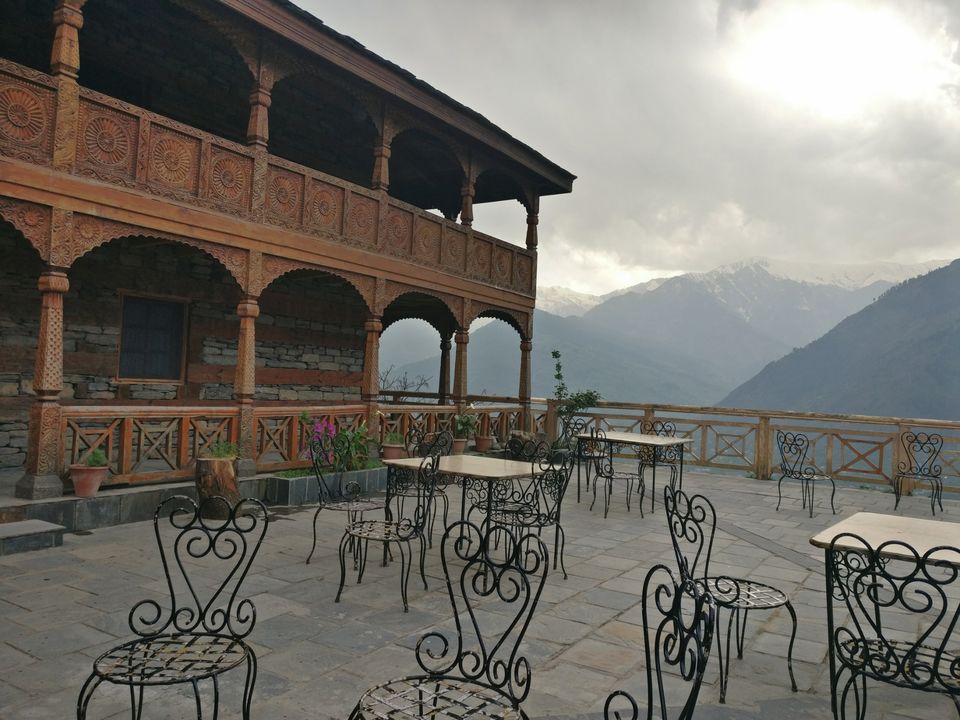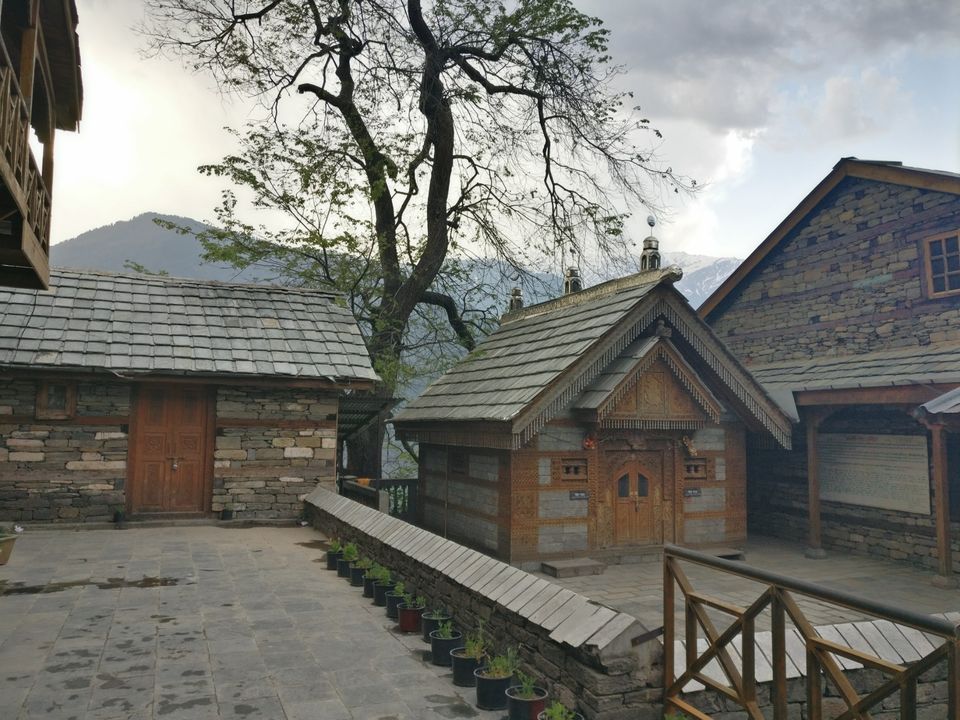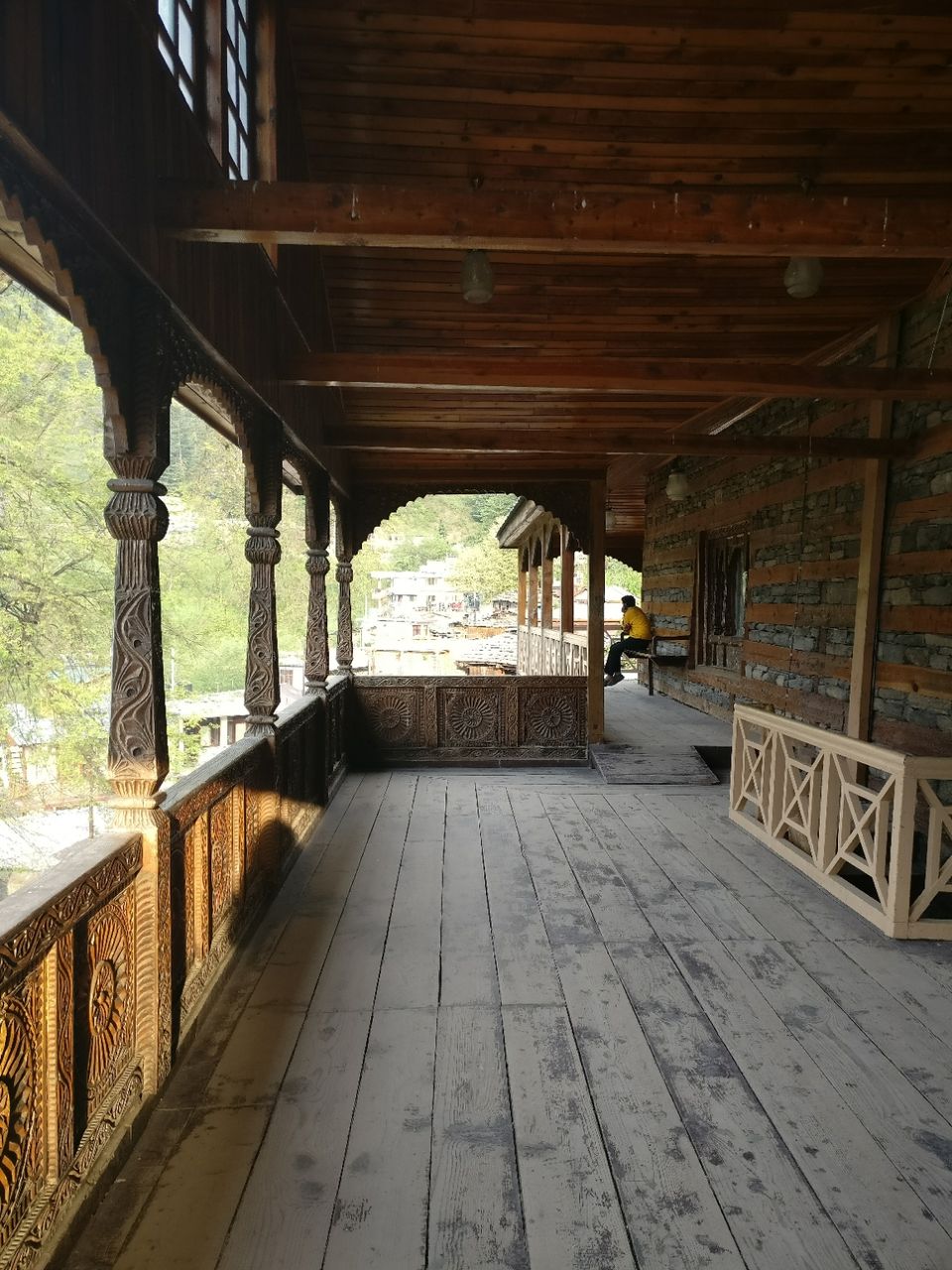 Now what was a journey of hardly an hour, took us almost two hours because their was traffic on our way back and it so hit us that the long weekend had started for North India. And when we could hear "You don't know who my father is" in high decibels, we knew that Delhi and Chandigarh is here, bro. That's when we realized, Manali is a little too commercialized, indeed.
But little did we know that the most exciting and music full of night was awaiting us.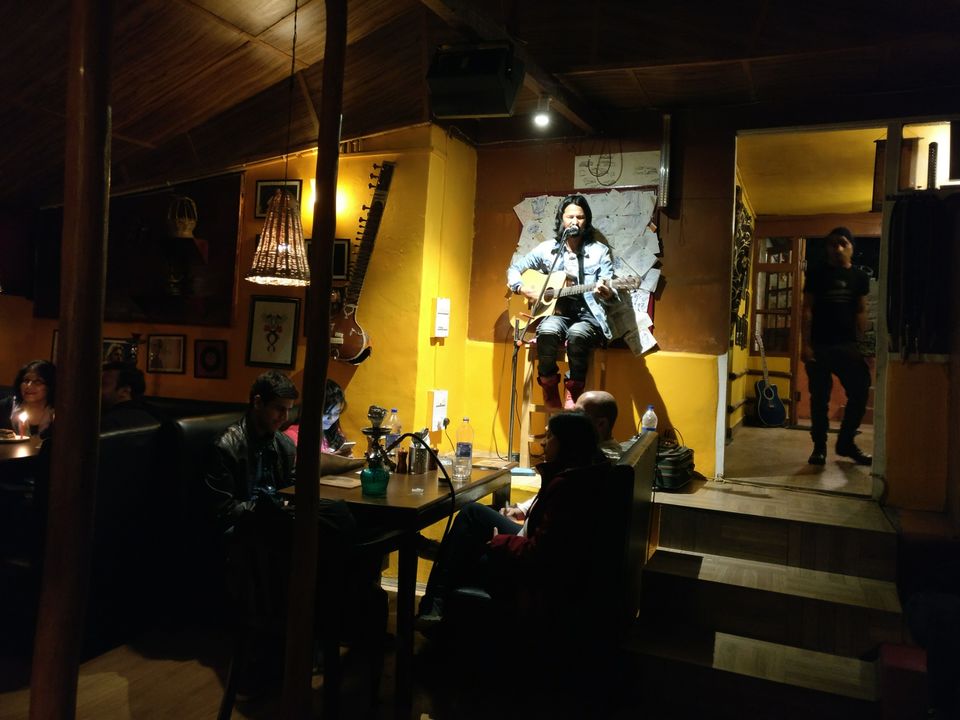 Riding high on research, we knew that Saturday nights in Manali are best spent at Cafe 1947, sipping Wine and listening to some wonderful live music. While the previous night, Old Manali was full of hippies, this night was a different story entirely. Cafe 1947 was a small cozy room full of people from Delhi & Chandigarh, and they knew their audience inside out.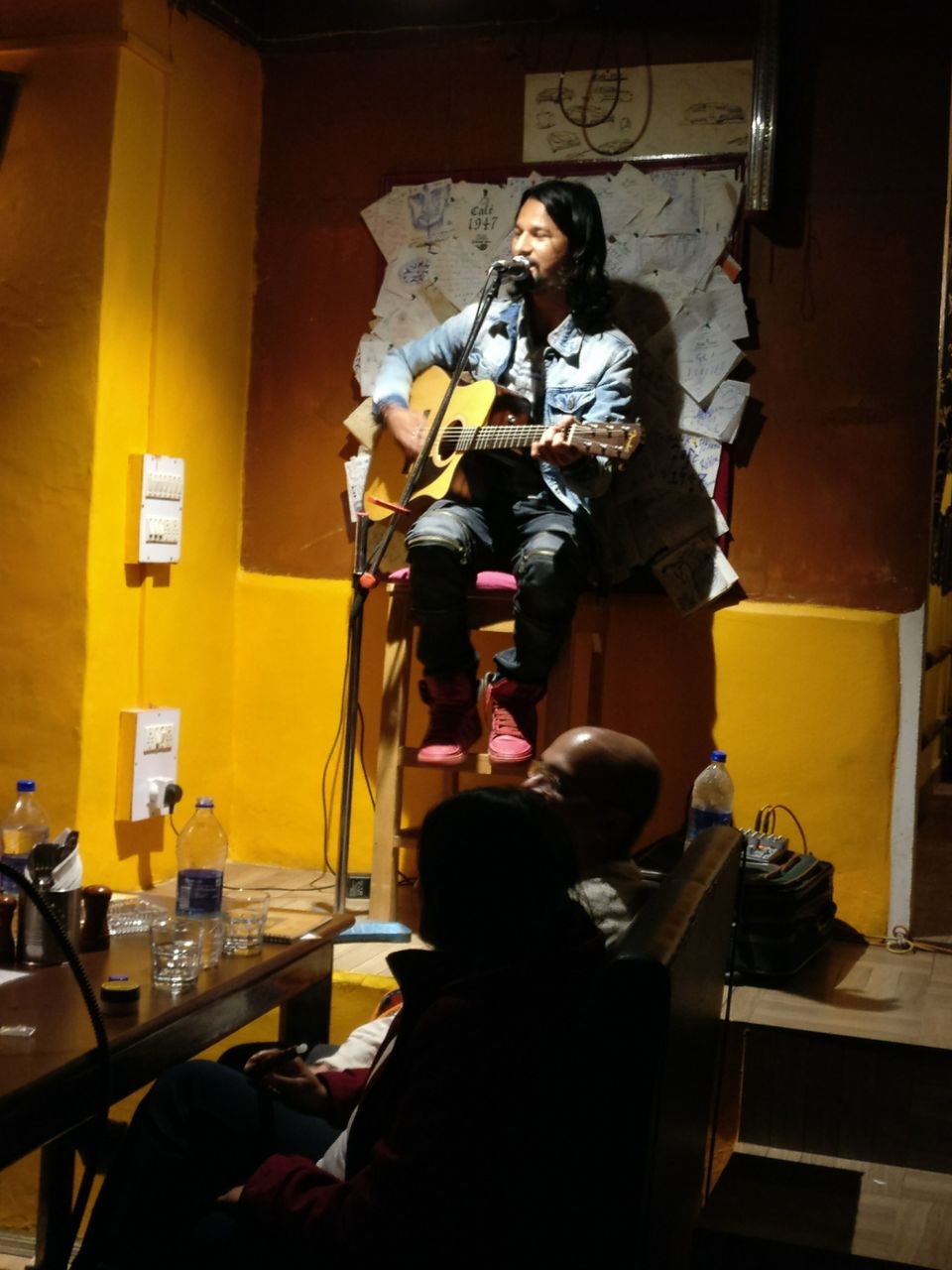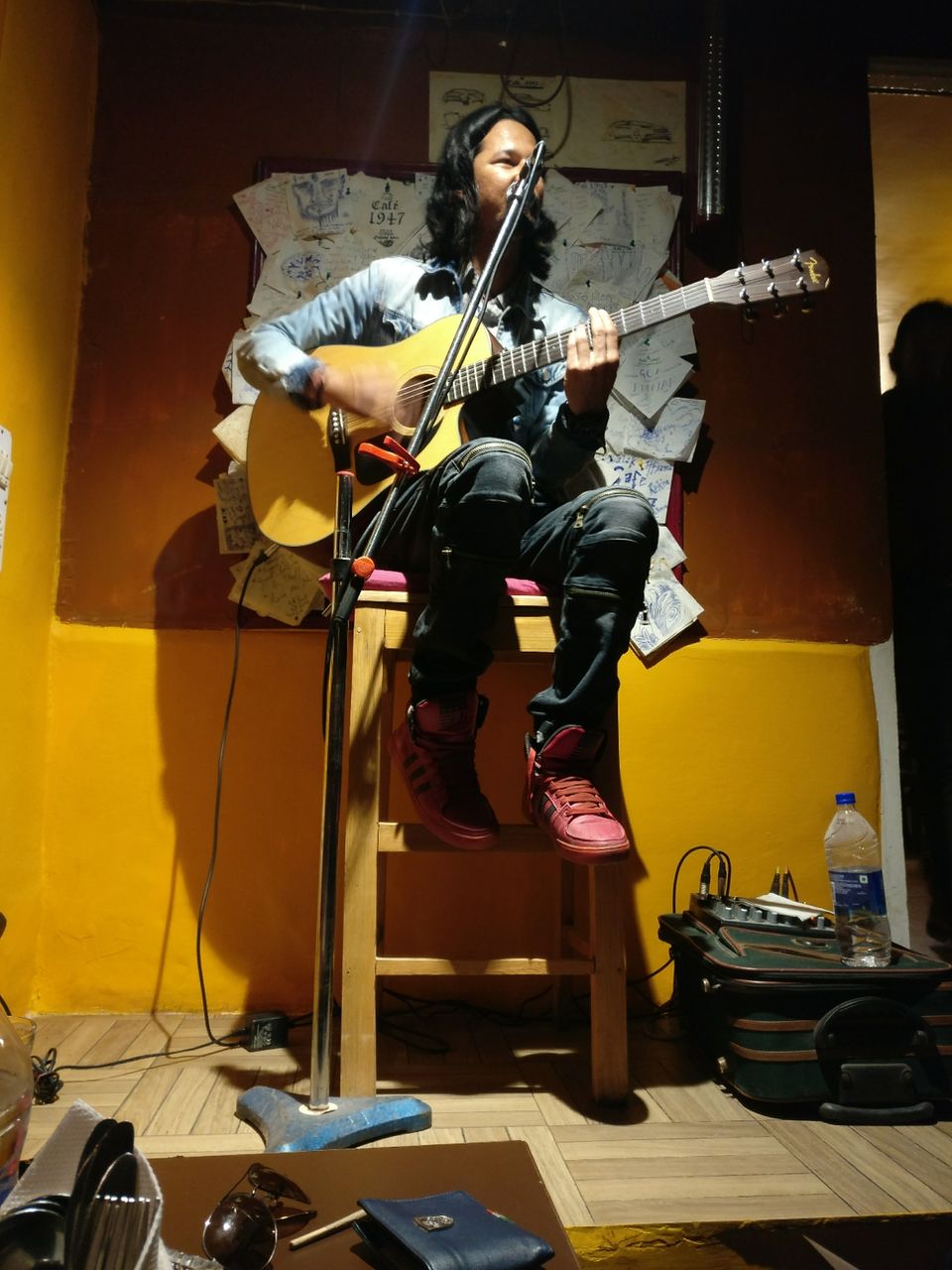 Live music is great but when mixed with the best of old Hindi songs, it becomes a delight. Moreover, the artist spontaneously fusioned  some songs remarkably. Each one of swooned to his songs for hours, as if each group knew each other for days. Some cafes are best this way, small and cozy and comforting. Soon the party turned into a socializing avenue and a Manali Pub-crawl, with all the groups tumbling from one Cafe to another, with live music being a constant.
The Manali trance went on till the wee hours of the morning so we didn't wake up to this view but slept to this view.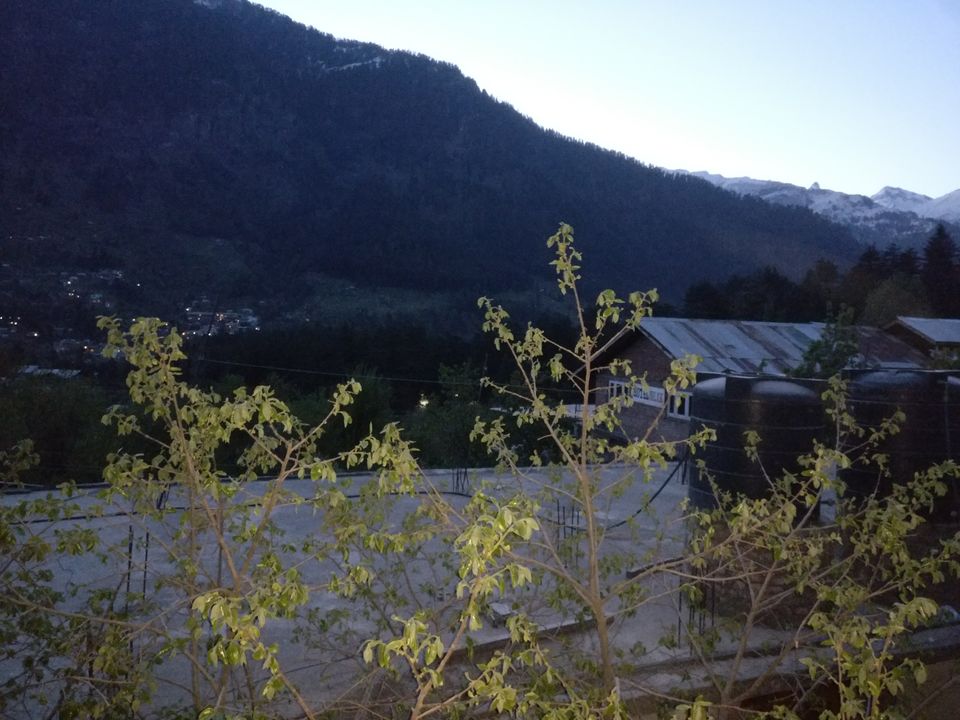 Next afternoon, the day started with a trek to the famous Hidimba Temple followed by hoarding on some Apple wine and some Manali produce for the city life.
By calling this trip extraordinary and legendary, I wouldn't be exaggerating even a bit. We came back with our souls satisfied but still yearning for more, because once you go to the hills, you belong to the hills, there's no going back. After two weeks, I'm still trying to come back.
What we missed: Vashisht Hot Springs.