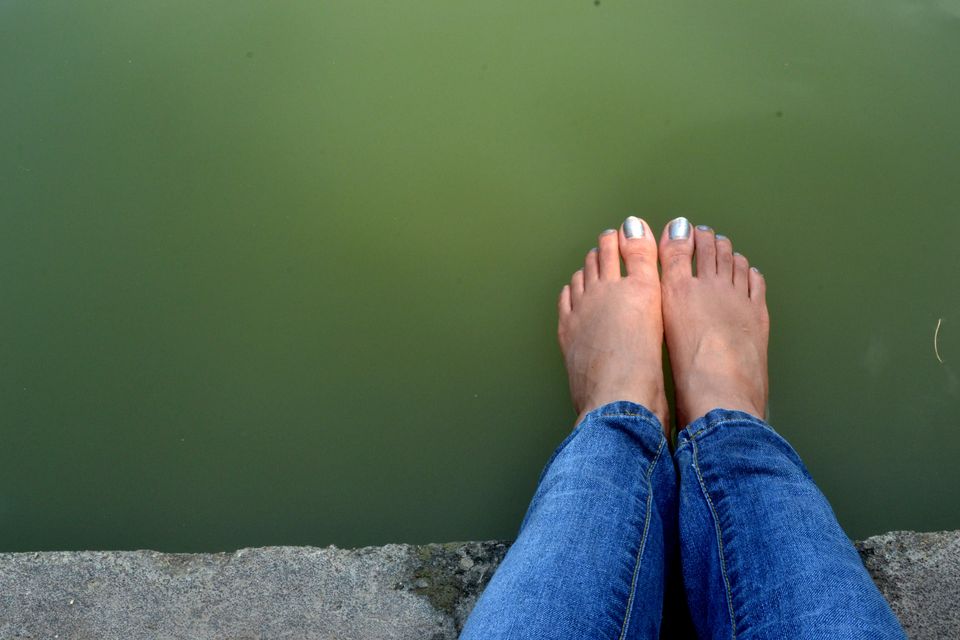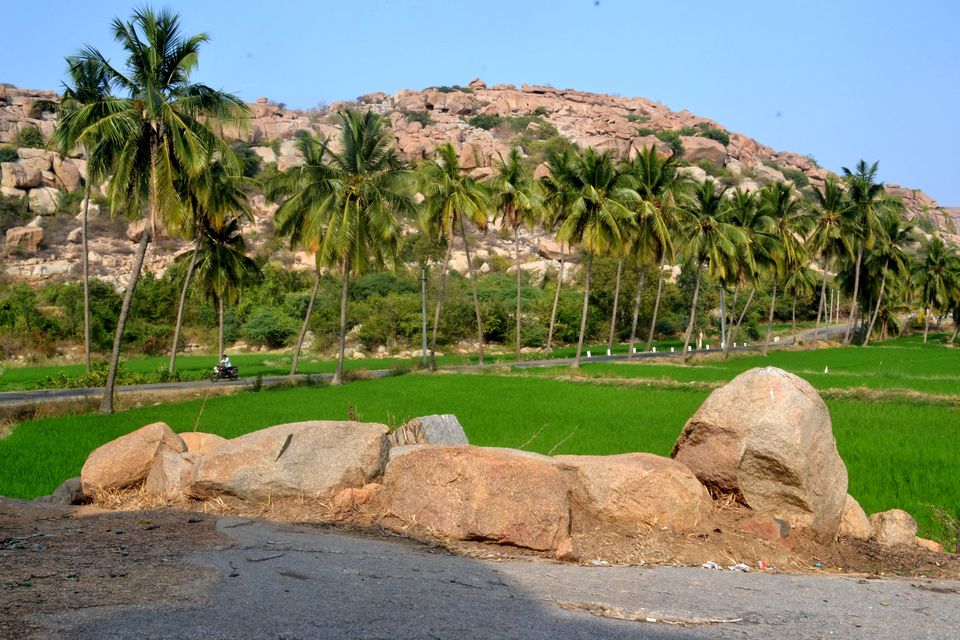 A long weekend, and no plans called for an impromptu trip to Hampi. The nearest stop from Mumbai is Hospet which is around half an hour away from Hampi.
Geographical Fact: The river Tungabhadra divides Hampi into 2 parts: North Hampi and South Hampi. You shall find a stark cultural divide between these two places. North Hampi is the more laid back, chilled out place as compared to South Hampi.
Auto fare from Hospet to Hampi:  Rs. 200.
Our first stop was Ferry point which which would take us to North Hampi. There are coracles and motor boats that ferry you across the river. We had taken a motor boat and the cost per person is just Rs. 10!! There is countless shiv lings spread across the river that once can notice. The boat ride across the river hardly takes 5 minutes.
There are quite a number of cafés/lodges that line the streets which are thronged by foreigners. 
Mode of conveyance (Within Hampi): Auto or Luna
Day 1 (North Hampi)
1. Pampa Sarovar: Pampa Sarovar has its roots in Ramayana. According to the epic, this was where Sabari used to reside.
There is a Lakshmi temple, a Shiva temple and a Ganesha idol that overlooks the Pampa sarovar. It is one of the calm and serene places where one can spend a lot of time there in peace. It is said that Sugriva, the leaders of the monkeys, used to reside atop Mount Rishyamukha during his fallout with his brother, Vali.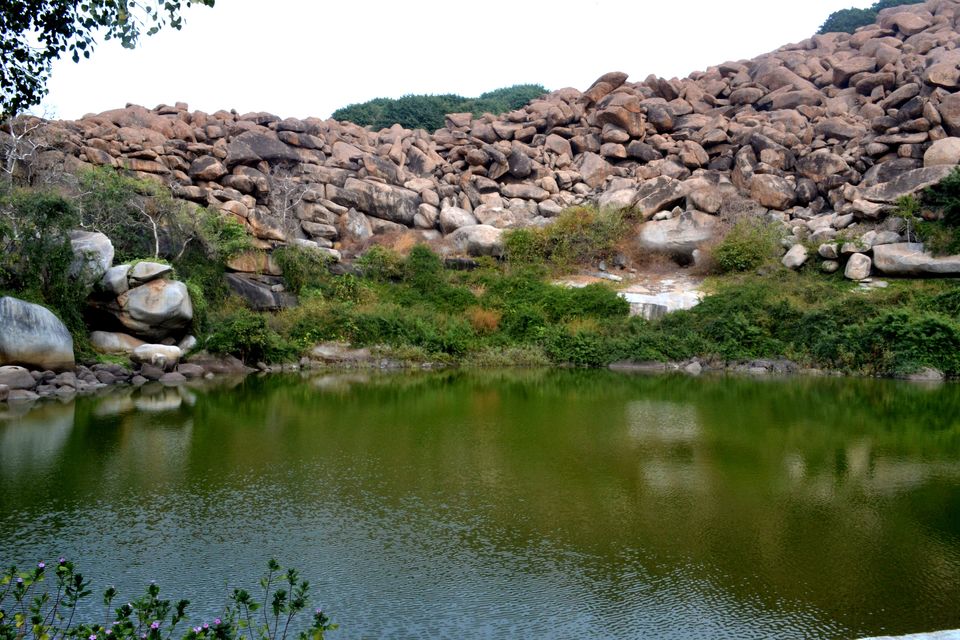 2. Anegondi: It is just at 10 mins ride from Pampa Sarovar. There is a Ram temple.
3. Anjaneya Temple. One has to climb a flight of around 500 steps. The sun was at its peak and that made our climb a bit difficult. But after reaching the top, boy, was it beautiful or not!! The Hanuman temple was worth a visit.
Flanked by paddy fields on both the side, the walk from Hanuman temple back to the river bank was a memorable one.
Sai Plaza was our pit stop for lunch. The food was relatively ok. But I loved the ambience. The colourful setting and the lively music adds life to this place.
4. Matanga Hill. The mesmerising sunset was something which I knew I would definitely take back home.
Day 2 (South Hampi)
1. The Bull Temple: It is a monolithic structure built of a single stone.
2. Chandramauleshwar Temple which is dedicated to Lord Ram.
3. Vitthala Temple. There are coracles which take you for either a half an hour or an hour ride and then drop you back at the shore.
4. Virupaksha Temple
5. Queen's Bath: The Queen's Bath is a colossal structure that symbolises the magnificent Vijayanagaran architecture.
6. Royal Enclosure: The Royal Enclosure is situated near to the Queen's Bath. It is like an open space where all major functions used to be held.
7. The Step Tank within the Royal Enclosure