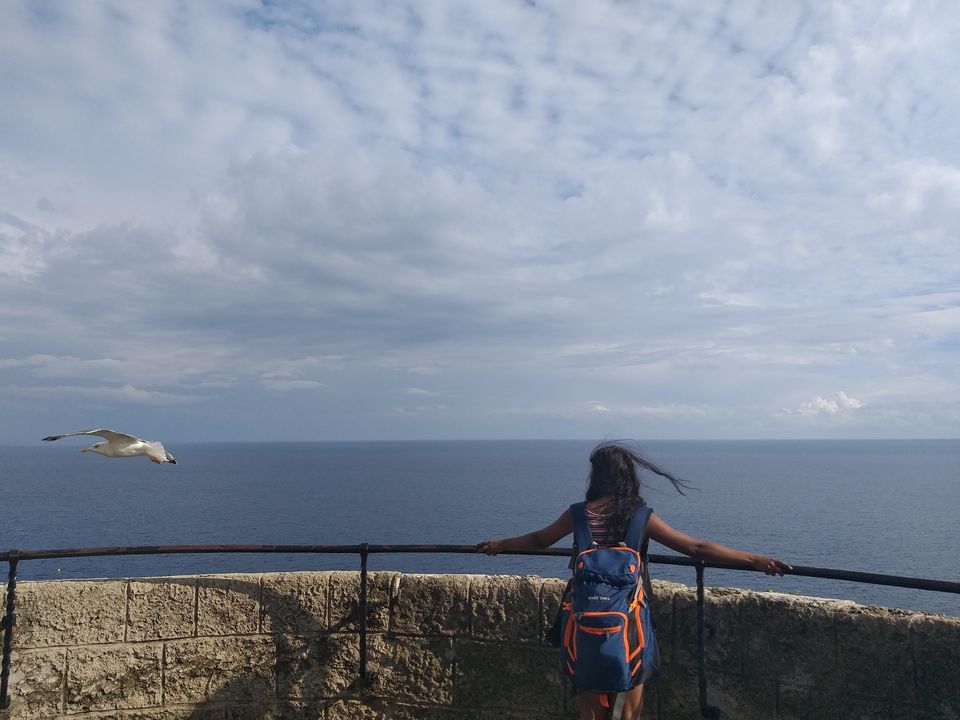 Every person, every place, every interaction gives you an exposure that you would have never had before. This is the beauty of anything 'new'. This is the sole reason I never want to stop travelling because every trip you take showers you with a fresh bundle of experiences. Every time I come back home I'm intrigued by what this world has to offer and the small lifetime we have to take it all in. For me, travelling is much more than visiting places; for me, it's about self-discovery and a lingering passion to know it all.
There have been many moments that have been capable of defining my journey of life but the foremost memories that I can recall have been the ones that offered me immense peace or ecstasy and made me feel alive.
1. My first such memory was in the string of 5 villages of Italy- Cinque Terre. I visited it in the month of November'18 (considered an off-season month) to avoid the crowd but was lucky enough to sunbath on the desolate beach of Monterosso al Mare. I can still experience how the thumping of waves calmed my mind. This was the time when I realized that I can be at such immense peace when alone.
2. I took a trek with another friend of mine to Phulara ridge- one of the rare ridge treks in the country. With no prior experience or sufficient training, I set out to cross grasslands, streams, meadows, small waterfalls, snow hills and aimed at reaching 12,172 ft altitude. There were times when I thought I had made a huge mistake and I should turn back and leave but the satisfaction I felt after completing the 6-day trek emphasized the courage I have and didn't know until then.
3. Turtuk is the last Indian village located in Ladakh. The hills overlooking the farm where I am standing had Pakistan bunkers with men keeping a close eye on the area. But how can a place so breathtaking breathe an air of terror? Boundaries were indeed created by humans; the land and sea don't understand them.
4. I had taken a solo trip to Ibiza in October'18. I was walking towards the beach wiping off my sweat in the hot weather when I met this Danish lady who offered me a ride in her car. Little did I know that she would be the best tour guide who made me try the best local drinks, food and drove me to all the best places. The trip to Ibiza taught me how to let go and go with the flow.
5. I have always been an ardent fan of Disney because of the happy endings they have. While I was in Shimla in December'19, I got to experience a spectacle straight out of Narnia where snowflakes were all over me and there was pure magic around me. For a short span of time, I felt like a princess in a fairyland. Well, dreams do come true.