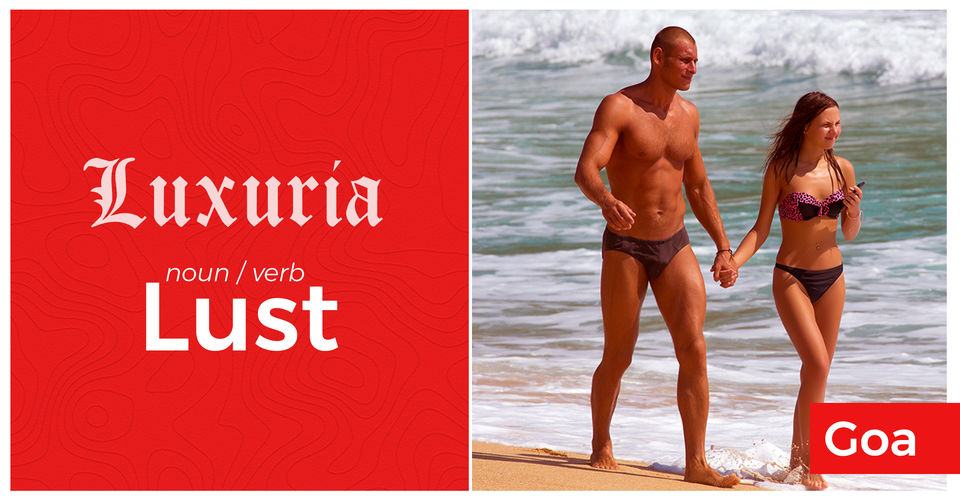 If you aren't aware already, the 7 deadly sins are a grouping of vices according to Christianity. But it holds just as much meaning anywhere else in the world, because all humans are fundamentally the same and hence are innately vile. Irrespective of their circumstance, cast, creed, place of birth, or age, homo sapiens are gluttonous, greedy, slothful, angry, envious, proud and lustful. In order to satiate all their whims and desires, they want change in their mundane lives. And what better way to do this, than change location for a particular amount of time.
So, here are seven destinations in India to match the 7 deadly sins of humans:
1. Gluttony (gula)
A human being's most basic need is to eat. It is necessary to survive. But since humans have always wanted more than they need, gluttony came into existence. It means eating incessantly without any thought or guilt; and that's precisely what you will do once you visit Delhi. With food so delicious and options so varied, there is no way you will be able to hold your carnal desires. Although you will get fantastic food almost everywhere, these 10 hidden restaurants are a must-visit for every foodie.
2. Greed (avaritia)
Gordon Gekko, from the original Wall Street movie, famously quoted , "Greed, for the lack of a better word, is good" in 1987, but humans had already been mastering being greedy since the beginning of evolution. The desire to accumulate an enormous amount of material possessions is in most of us. In these modern times of hedonistic capitalism, this can be compared with the want of branded attire on one's body. Nagaland's Dimapur is infamous all throughout the Northeast for its immaculate fakes of the best brands so you need not spend as much in order to attain everything. Whether your poison is Nike Air footwear, Adidas Originals tees, or Armani jeans, you get all first-copies here. If you plan to visit this place, you can book the best hotels without paying anything in advance. You should also read this brilliant itinerary on Nagaland beforehand to completely utilise your visit.
3. Sloth (tristitia)
Aah! Probably my personal favourite of all the vices, I would have shamelessly been a sloth for several days at a stretch, had it not been for my professional and personal commitments. But it's always a great idea to leave all worries behind and treat yourself by staying at a place which will let you do just that. The ultra-lavish Kumarakoram Lake House in Kerala is a paradise for sloths of the world because they spoil you with their unconditional hospitality. With facilities such as Ayurvedic spa, large gardens and swimming pools, sunset cruises, and a thousand other luxuries, you won't want to ever leave this place once you've been here. Book a stay now and do yourself a great favour. Also read up a bit about Kerala before you go.
4. Wrath (ira)
The gorgeous but ruined ghost town of Dhanushkodi is an exquisite example of the wrath of supernatural forces. Having been properly populated earlier, the town was completely destroyed during the 1964 Rameswaram cyclone to be left uninhabited till date. It has now become a tragic reminder of what once was a fully-equipped and self-sufficient town in Tamil Nadu, serving as a magnificent subject for photographers from all across the world. Read this detailed itinerary for more information.
5. Envy (invidia)
No matter wherever you travel to, there will be a set of people who will outdo you. You finally, plan a trip to Goa but Sharma ji ka beta would be in Europe; you honeymoon in Maldives but your colleague would be Seychelles. So, there should be a place which can make others envy you. Brahamatal trek is one such place. The reason for it being that it is far more tougher than it sounds. So trek to Brahamtal this year and make everyone in your travel circuit envy of your experience and grit. Read more about Brahamtal trek.
6. Pride (superbia)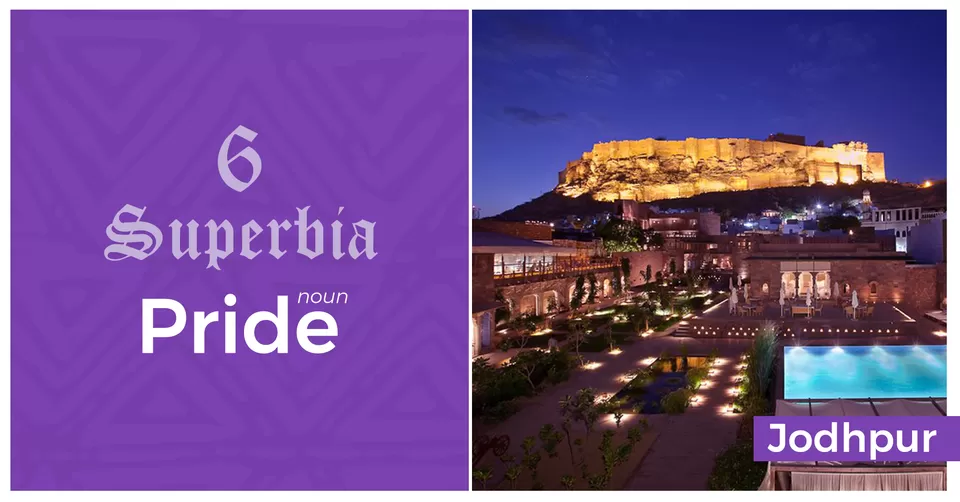 Continuing from the point above, their sense of pride is of supreme importance to human beings. Pride is directly connected with regalia. And which place reeks of royalty more than the state of Rajasthan? In Jodhpur, you can stay like the kings at Hotel RAAS and take utmost pride in it, in front of your friends, family and enemies. The boutique hotel RAAS is marvellously carved like a haveli with facilities such as spa, outdoor pool, 24-hour-room service, and an unprecedented view of the majestic Mehrangarh Fort. This is the epitome of luxury, and you should book it right away to satiate your supreme pride. Once here, you should also check out the beautiful city of Jodhpur; this itinerary will help you plan better.
7. Lust (luxuria)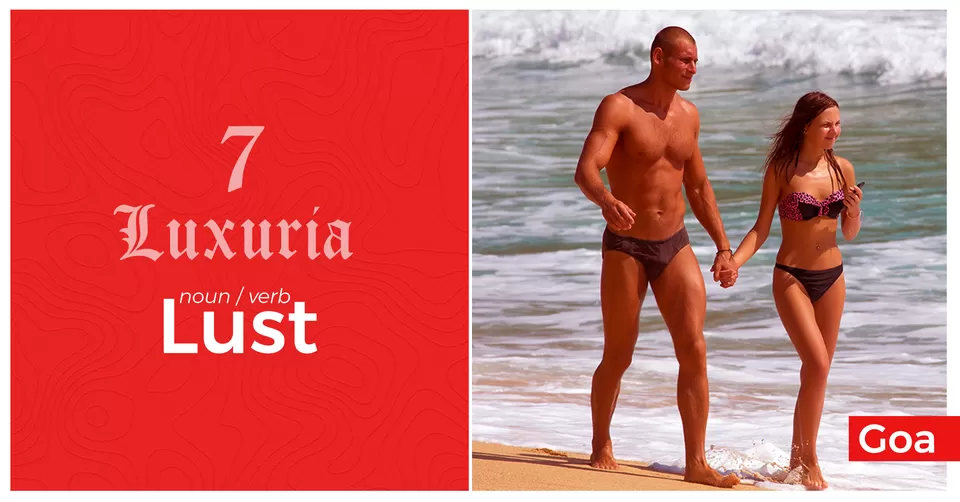 Finally, the most vile of all vices – lust – and hence easily the most satisfying. Goa is the unofficial party capital of the country, so unsurprisingly a lot of immoral things happen there every night. Since everyone is jubilant and on a guilt-free pass, it is easy to catch the attention of the opposite sex. With numerous nightclubs open till the wee hours of the morning, Goa is the ultimate place to realise all your life's wicked wants. I've been to Goa for more number of times than any place else, so my guide to commit the sin called lust may just come in handy for you. If you're convinced enough, you can book the most economical hotels right away for your future trip.
Now that you have all your profane destinations in place, it is time to plan a trip and go crazy sans any guilt. If you've already engaged in any of the above-mentioned sins during any of your journeys, do share your spicy travel lores on Tripoto. Our 25 million fellow travellers just love to read controversial stuff!
Want to meet your favourite Tripoto writer to get tips on how to become a better travel blogger? Share a trip on Tripoto and if you have potential, we will invite you to have a #CoffeeAtTripoto headquarters with us. Contest ends on Sept 15! This won't count as one of the 7 Deadly Sins, we promise! Learn more here.
Frequent Searches Leading To This Page:-
top 7 deadly sins anime, top 7 deadly sins season 3, 7 deadly sins season 3 episode 13