We reached jaisalmer at around 6:40 am on 24 jan (Christmas eve) its was still dark as it is far east of country.
..we took bath and brushed our teeth and got ready for further journey...it was cold outside so we waited till 9:30 am and then leave...we booked 2 SUVs for total of 6000 rupees for whole day i.e 600 per head as we were 10 people....but i recommend you to pay separately for each spot you visit cause i think it'll save money.Our first destination was jaisalmer fort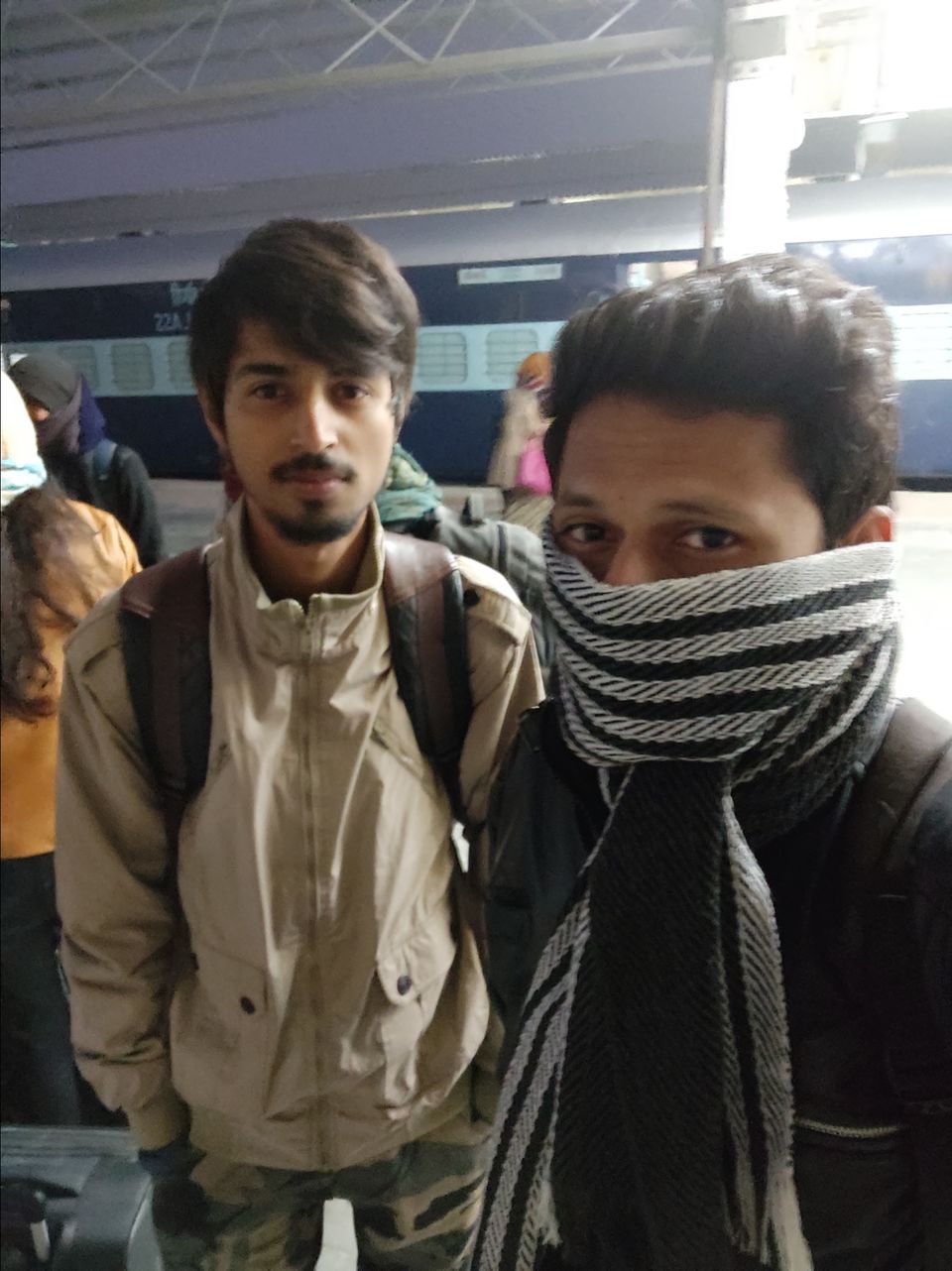 We reached fort around 10:15 am and driver parked the vehicle in parking and we were dropped to explore the fort.
We started moving towards the fort but as we were hungry and there was a shop in the way which were serving dosa , moong daal ke pakode and tea so we stopped their for lunch and after eating we head towards the fort.The architecture was great but they mess it up with lots of shops,selling vintage item inside the fort's premises...peoples have their houses inside the fort's premises....it was a great fort but it didn't even come close to the amer fort of jaipur......the items was great but the fort is a heritage site and not a bazaar so the shops could've been placed outside .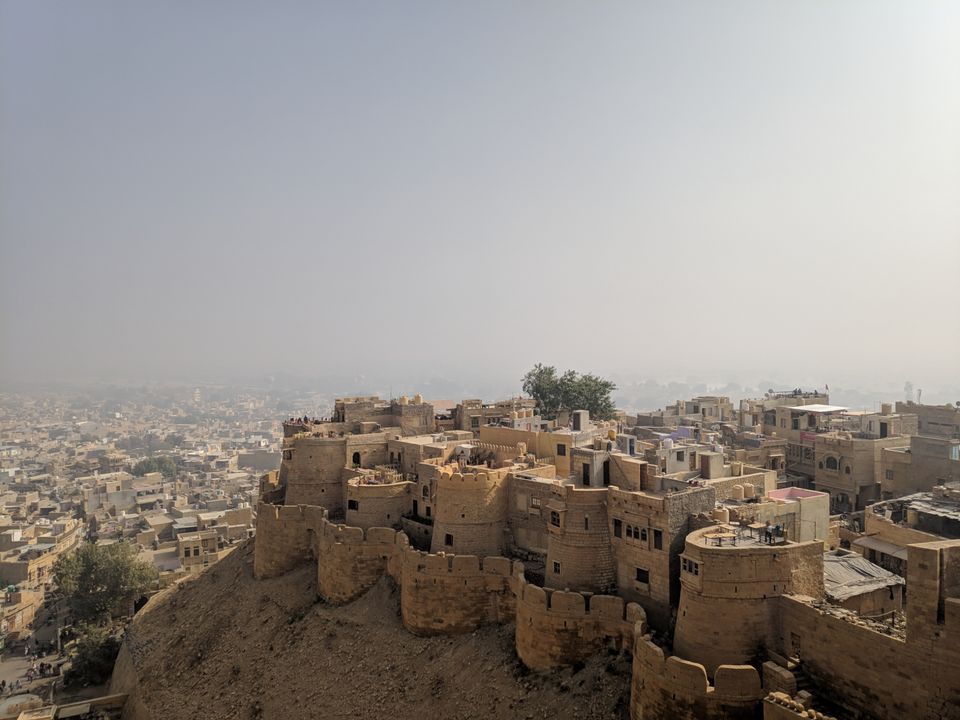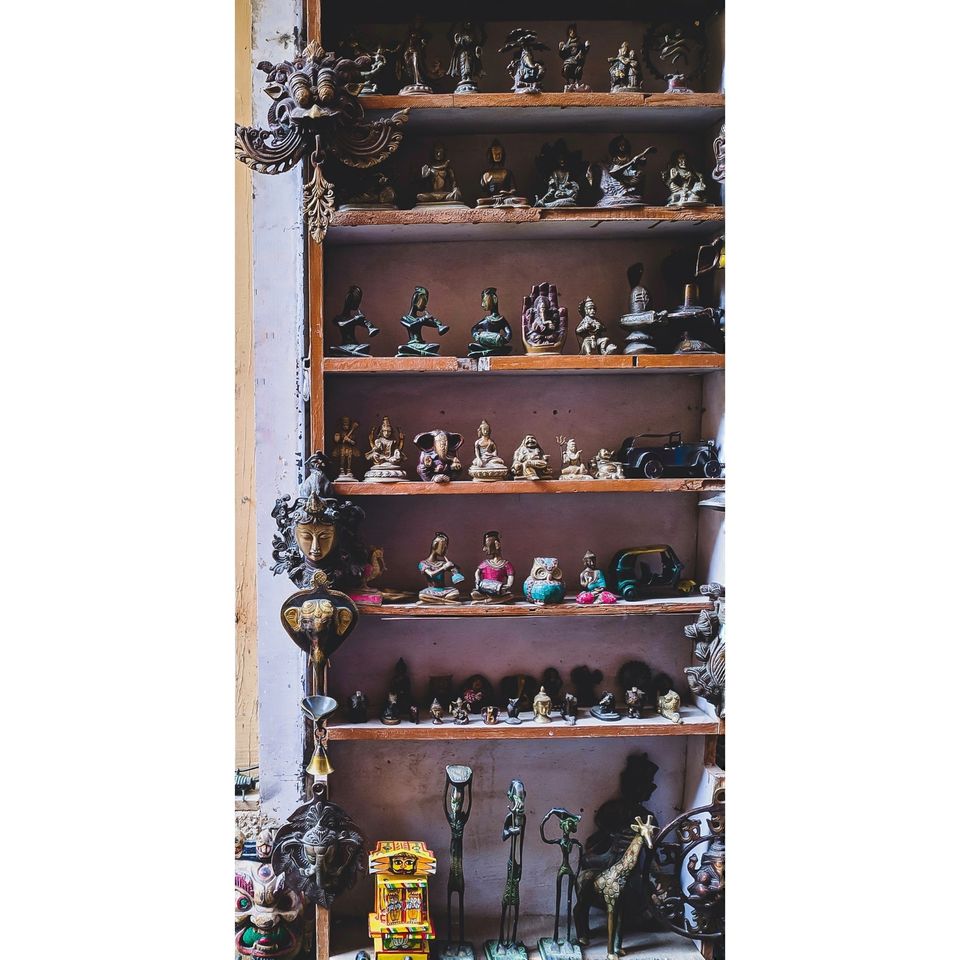 Now to the next point the beautiful JAIN TEMPLES . These temples are inside the premises of fort are very well constructed and still looks solid after soo many years...they don't charge you for entering the temples but they charge you for camera.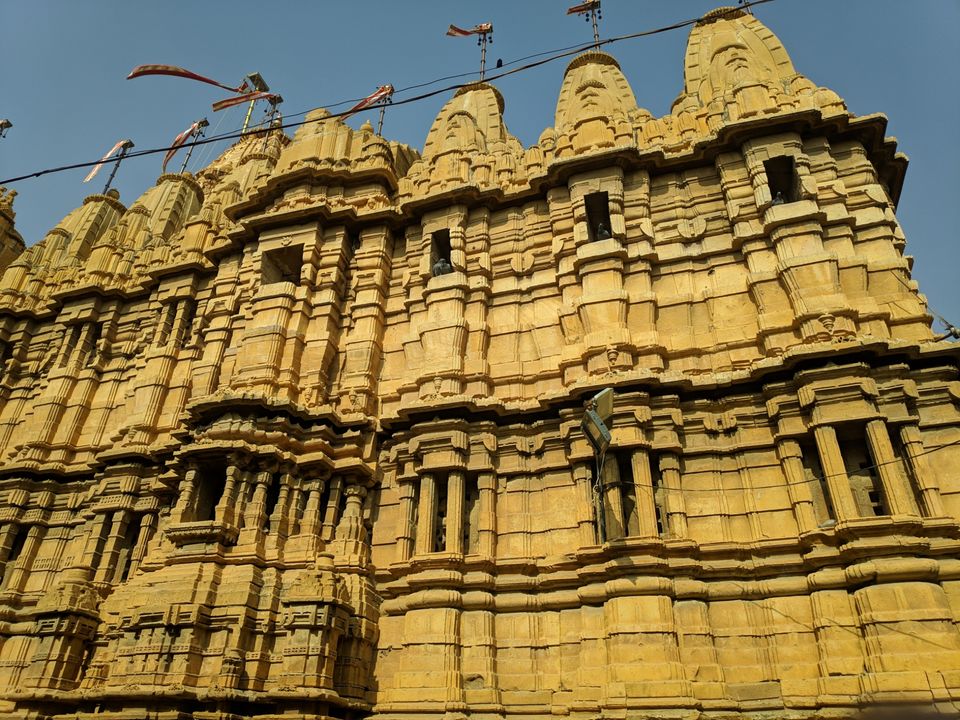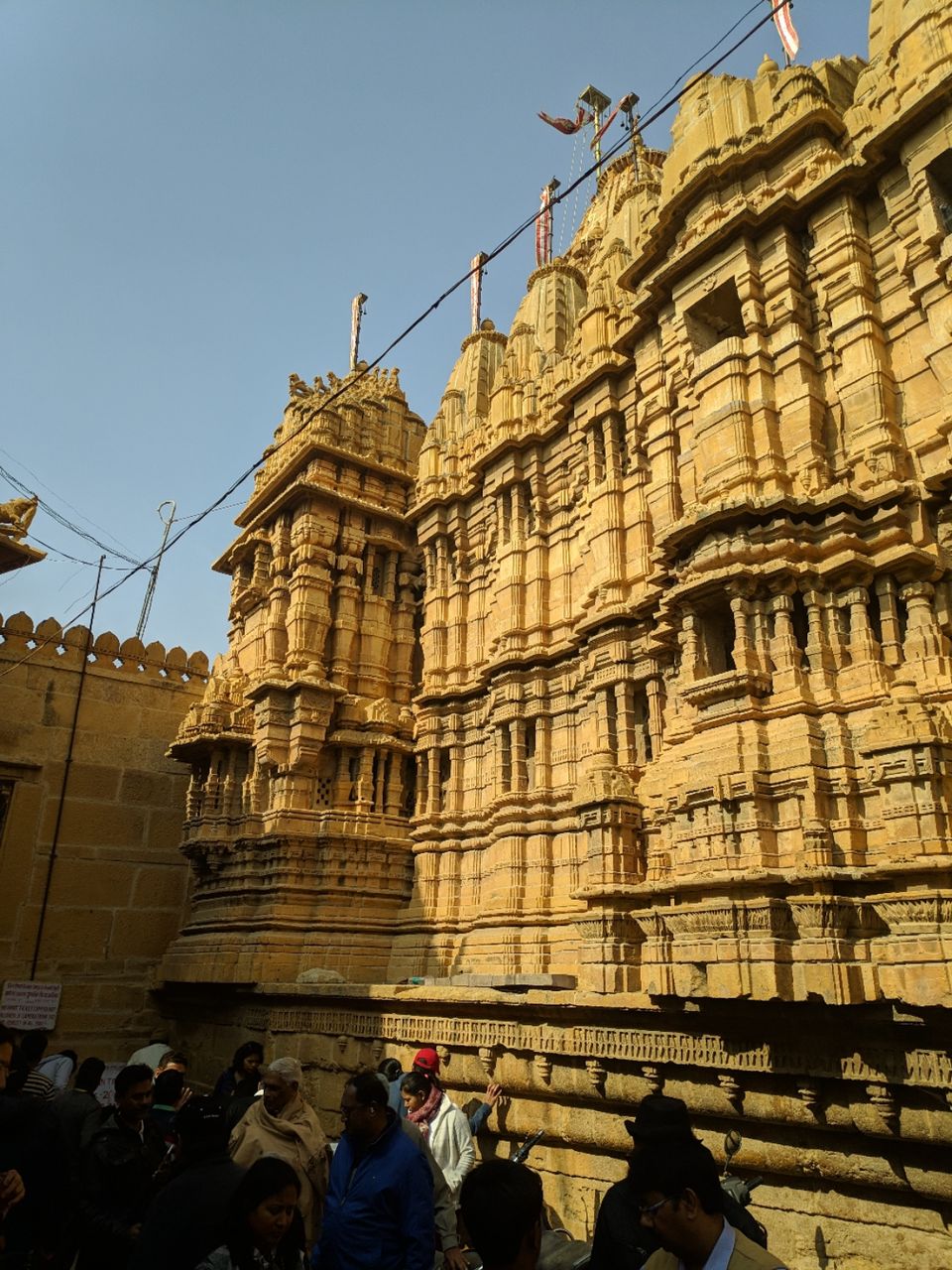 We leave from jaisalmer fort and head towards the 2nd best location of city i.e patwaon ki haweli and damn its beautiful....every detail is engraved so beautifully that it just makes you feel proud about our rich culture.30 rupees was the entry fees of the haveli.
Beautiful puppets we're being sold outside the haweli...if you're in puppets then you can surely buy it from there.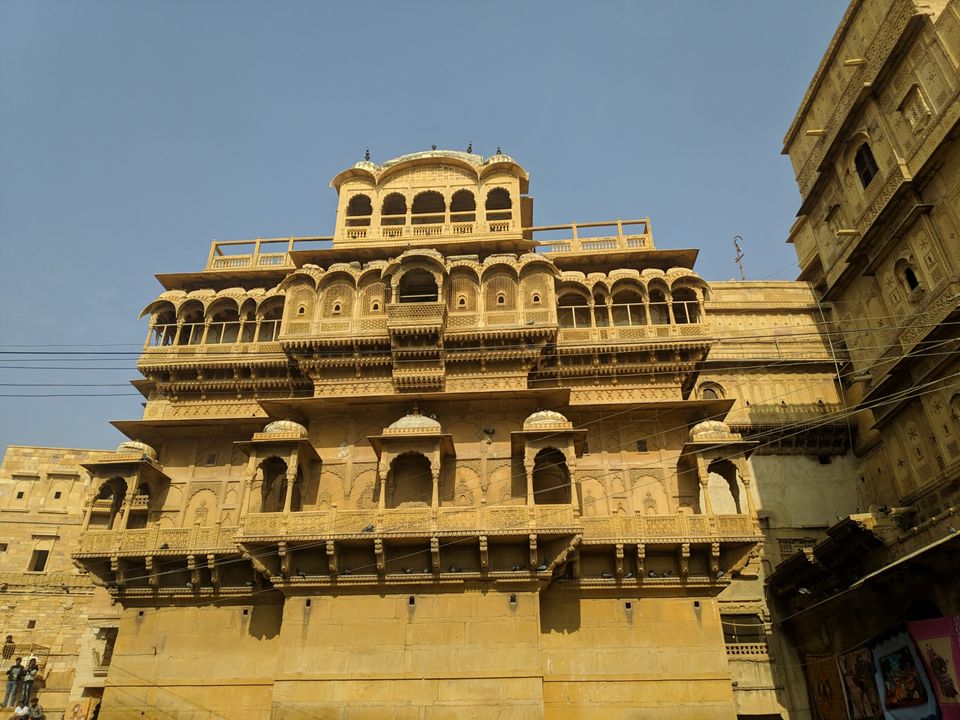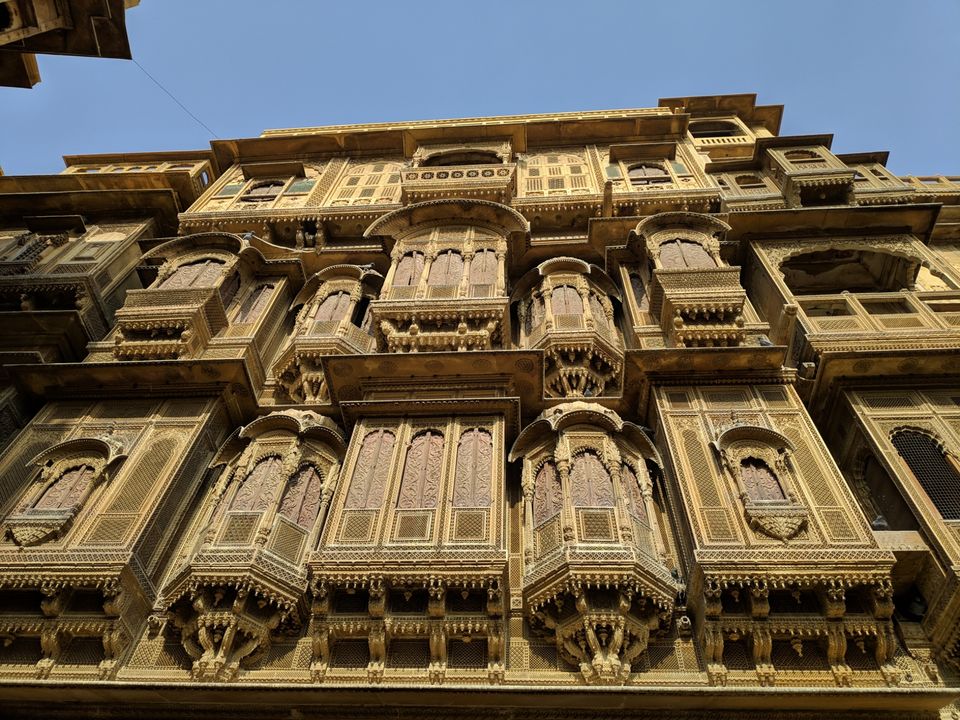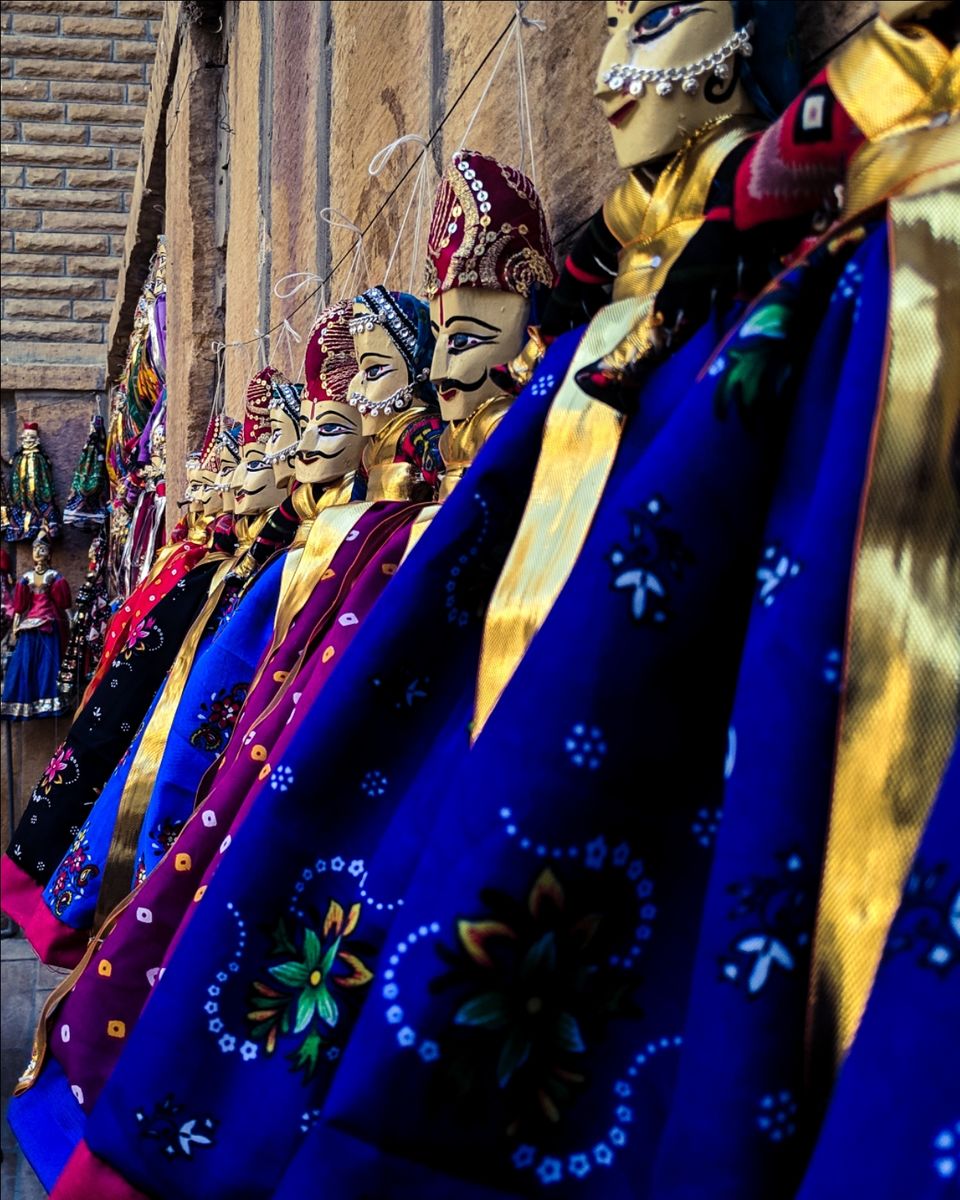 Now its not exactly a architectural marvel or something but a place to sit down and chill out we reached there nearly around 3:30 pm there is no entry fees here....boats are there in the lake to explore the lake but i suggest you to spend your time just chilling out by the lake.we spent 1 hour there and leave for the next spot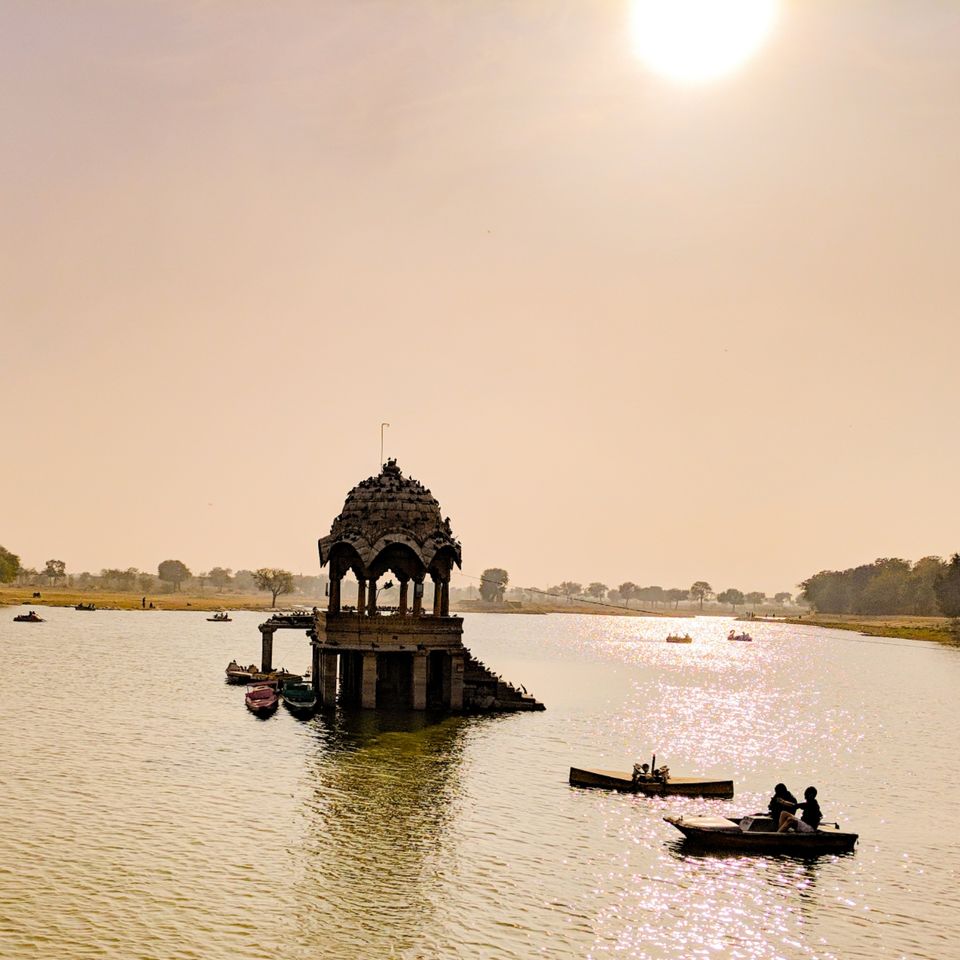 Kuldhara is outside the city and is approximately 40 minutes from jaislamer.....so set your priorities and choose if you're into exploring the ruins or not... Because it causes problems in the time management that I'll tell you in the later.The place has parking fees and no entry fee
But it's a great place to explore...the story goes like
The Paliwals were harassed by the local Samant or the ruler and were paying huge amounts of money in the form of taxes to them. But one fine day, the ruler apparently set his eyes on one of the girls in the community, possibly the Chief's daughter . The Paliwals were given no choice in the matter and they had just a day to accept his proposal. Overcome by remorse and in desperation, the entire community left their homes and hearths behind, cursing the king and escaped in the death of the night .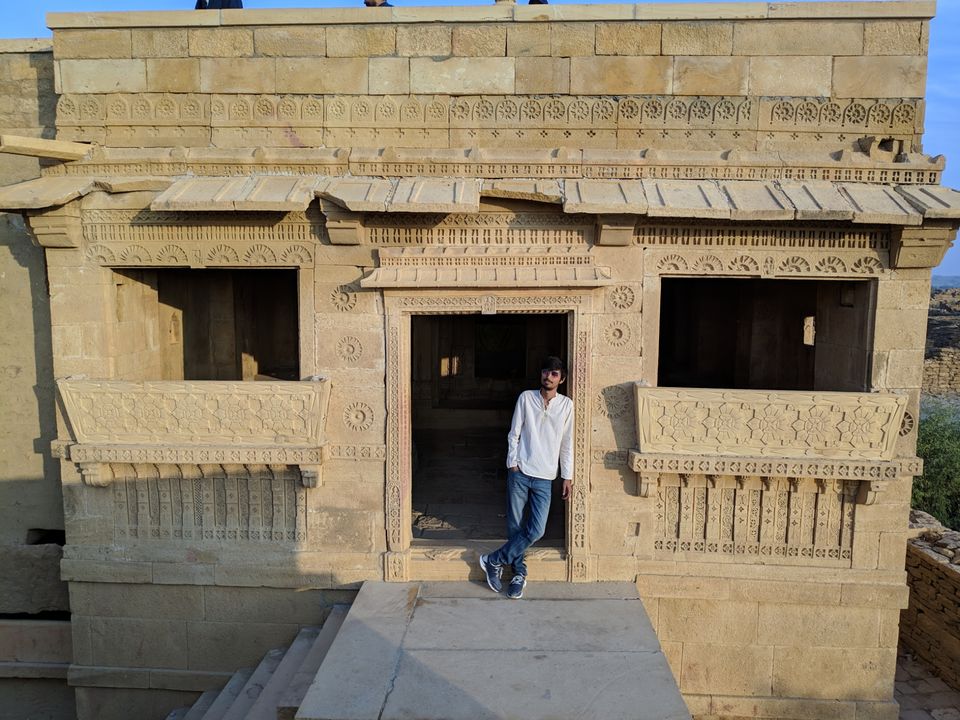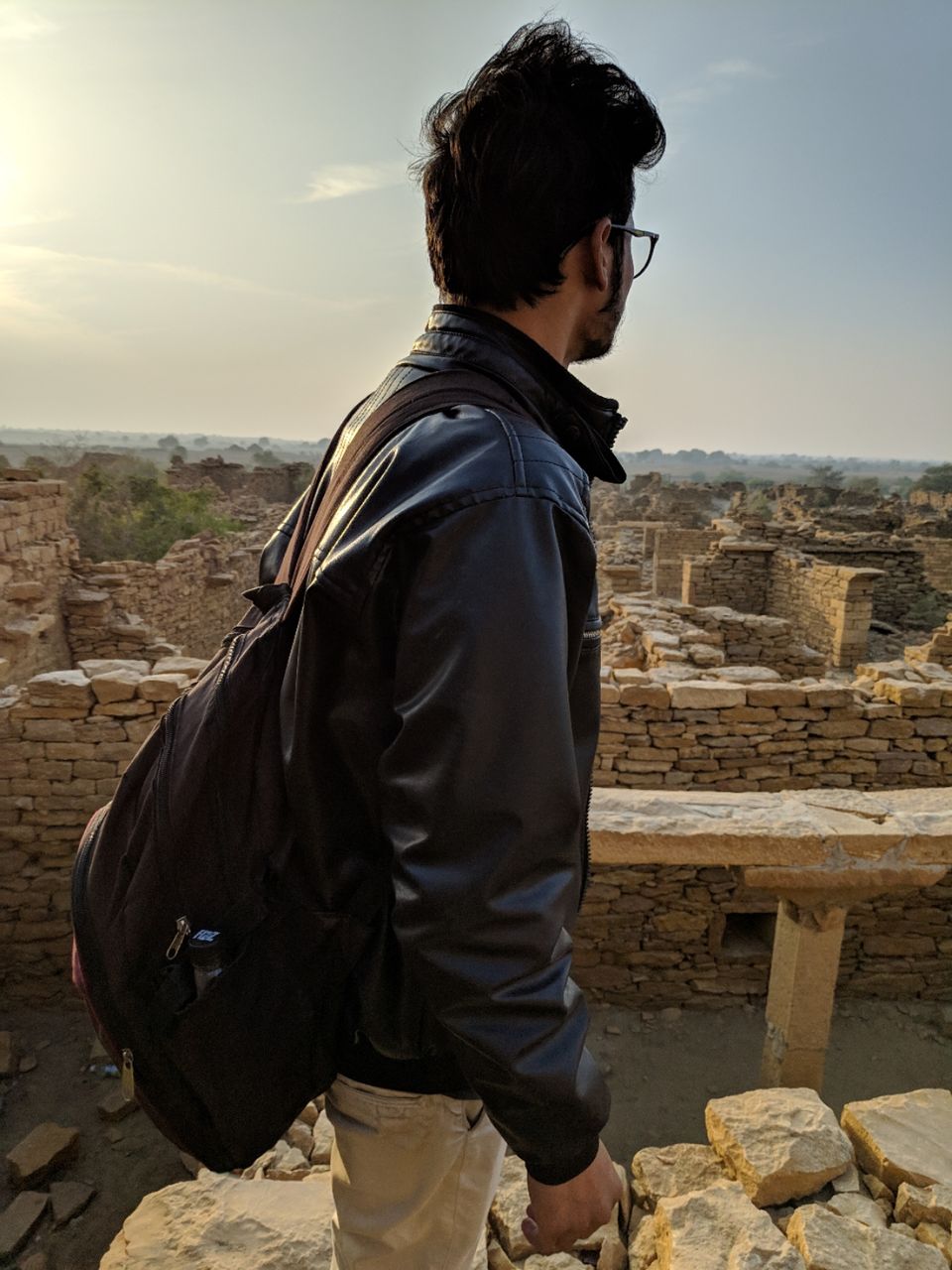 THE BEST PART OF ALL.
But one unfortunate thing that happend was we reached late there because we have spent lots of time in kuldhara(TIME MANAGEMENT PROBLEM). We booked a jeep for the safari and we're off to thar and man it was beautiful as sun was goung down and night is taking it's place
My friends went for camel safari (₹50 per head) . I did not do such kind of things as I'm animal lover then we clicked pictures and after it gets dark we drank tea near the bonfire.
The safari was just awesome because of the sand dunes the jeep was constantly pushing us up and down and sideways.....that was the most fun part.....as we were heading out of the thar nearly at 7:30 pm the sky was full with the stars.....i have never seen so many stars in the sky because of the pollution in the cities. It'll be with me for my whole life ☺️