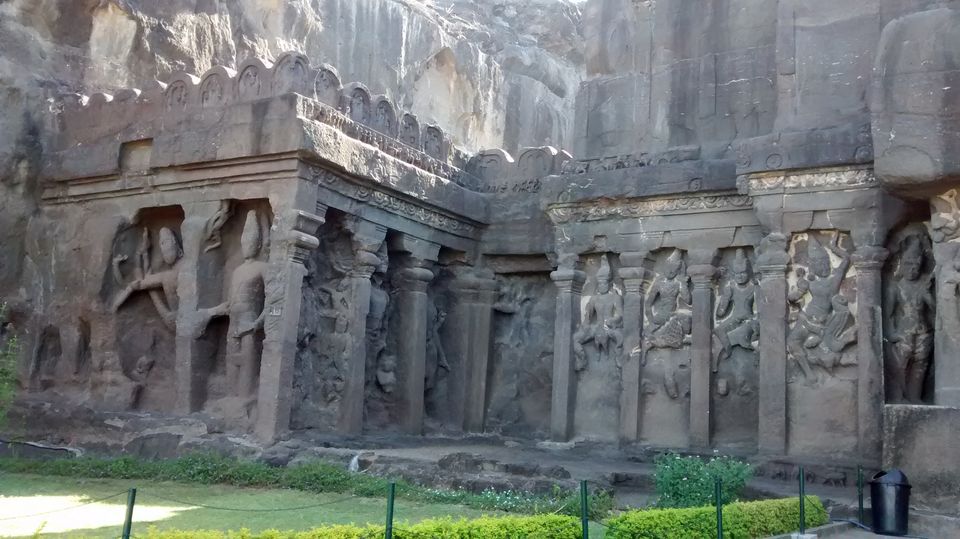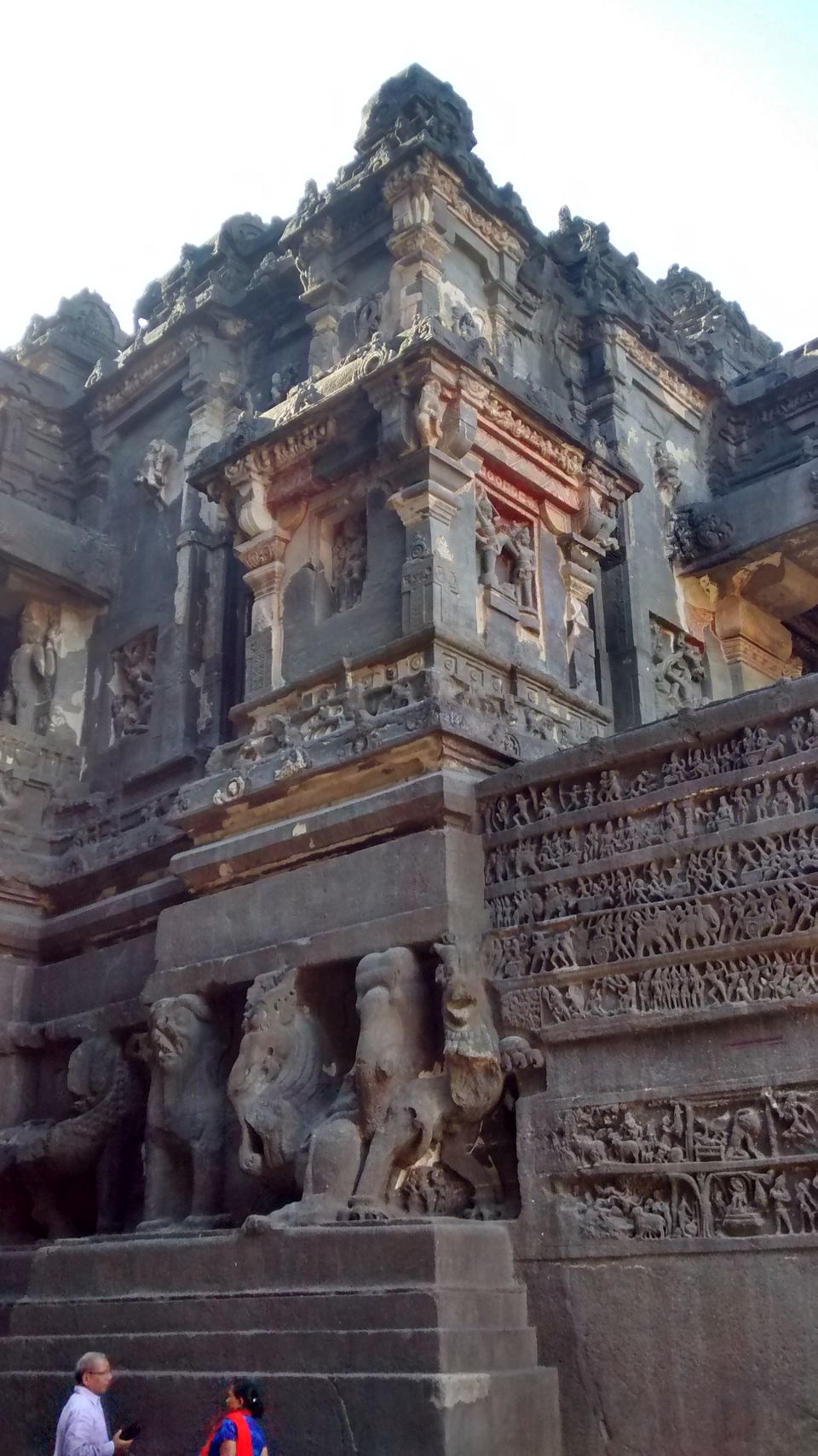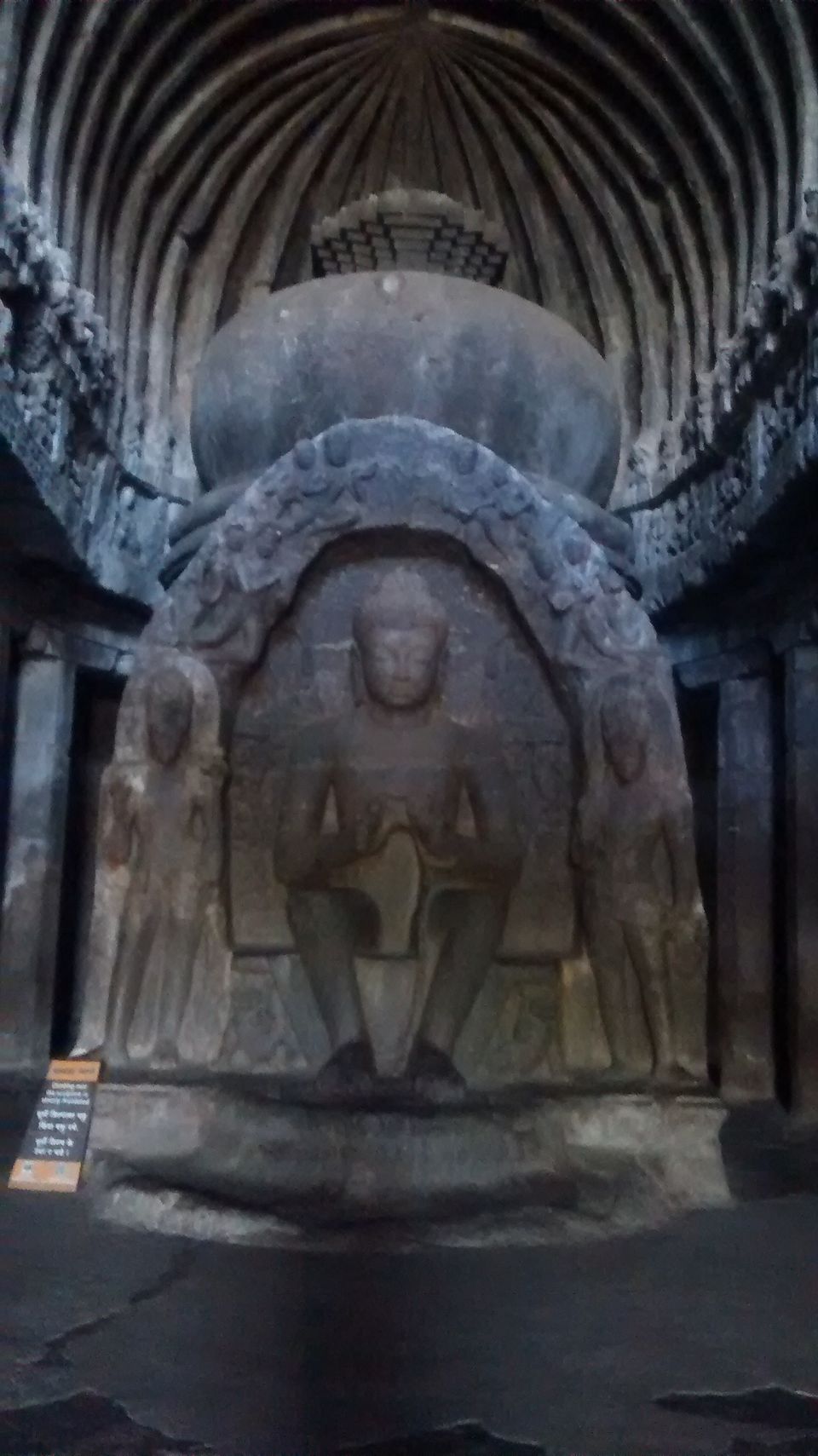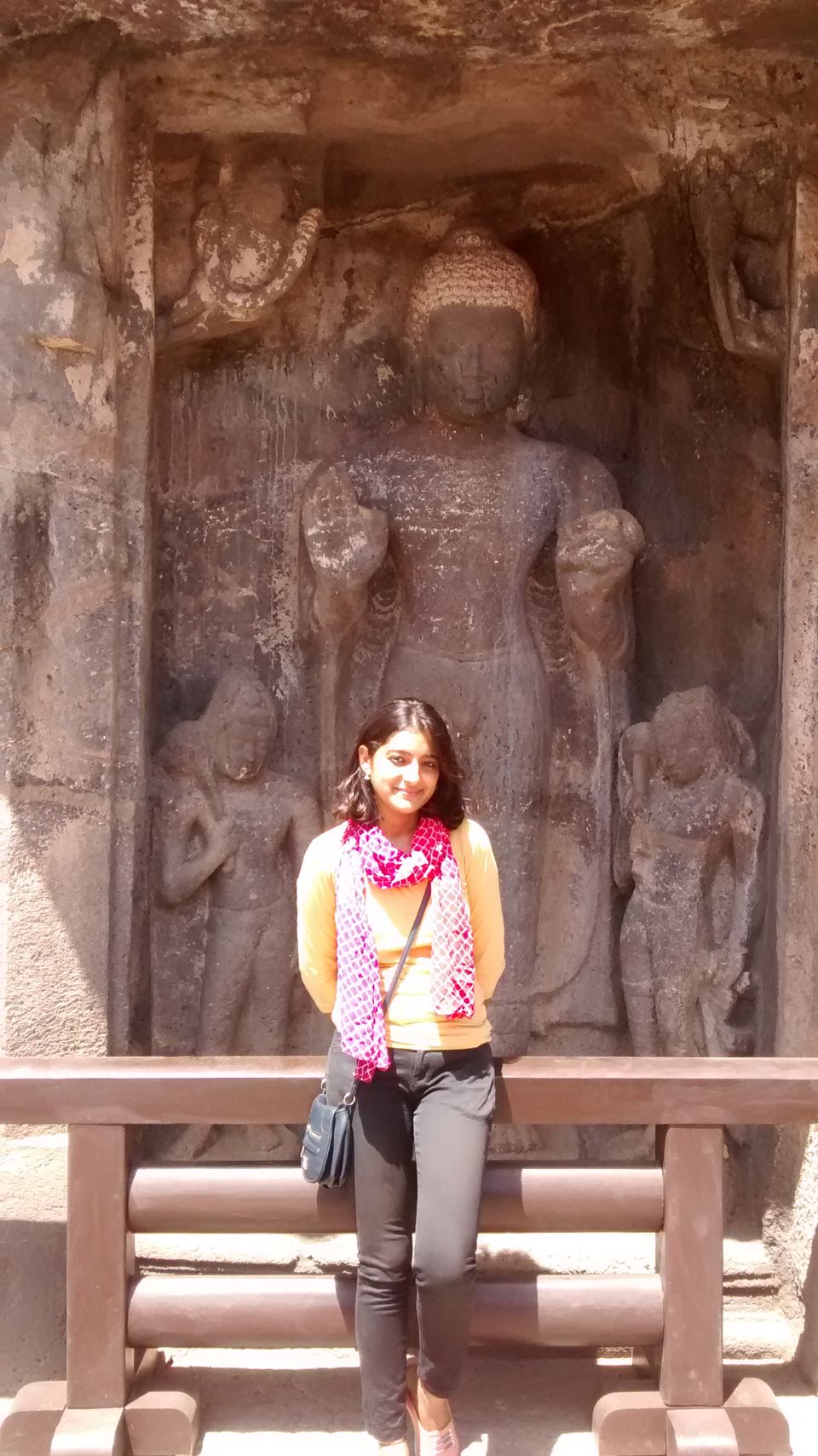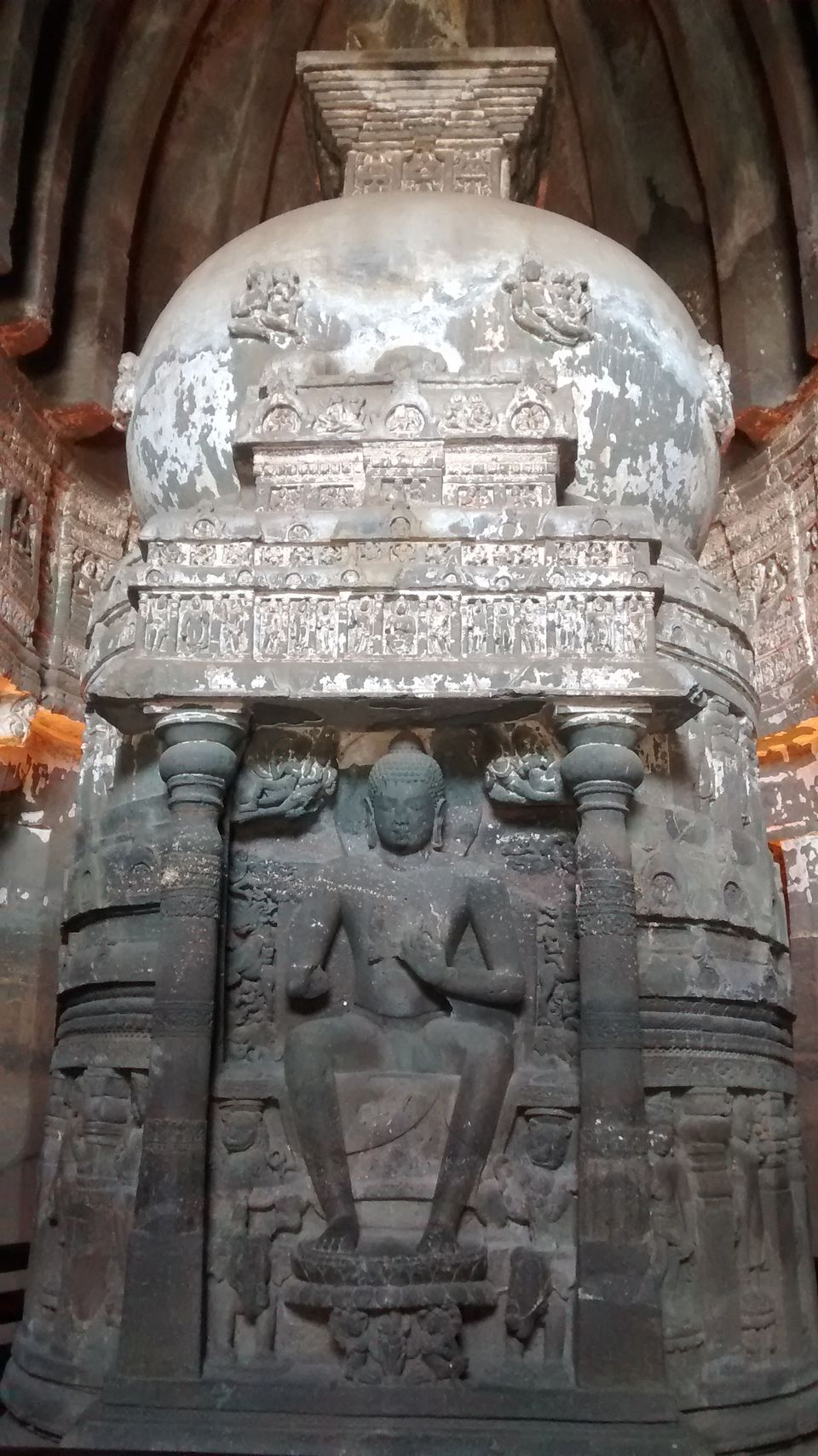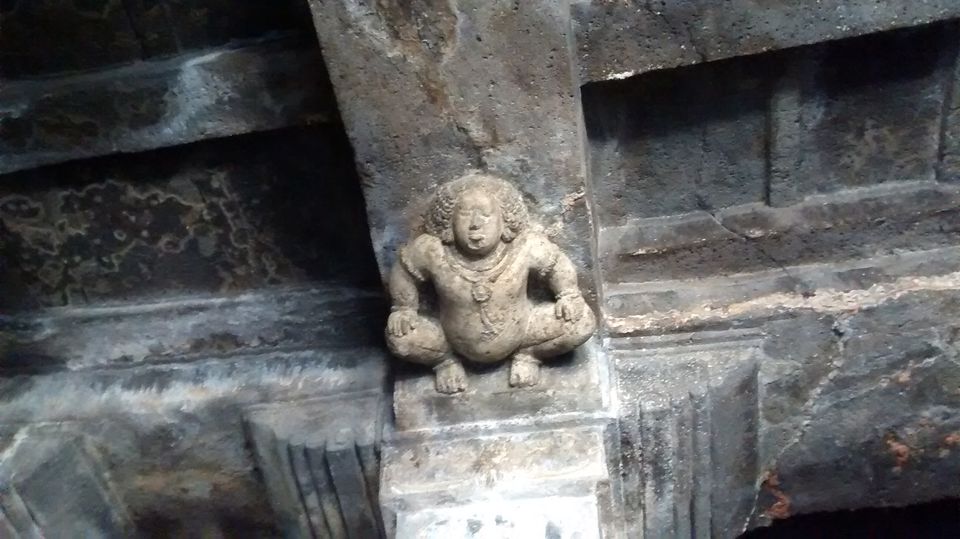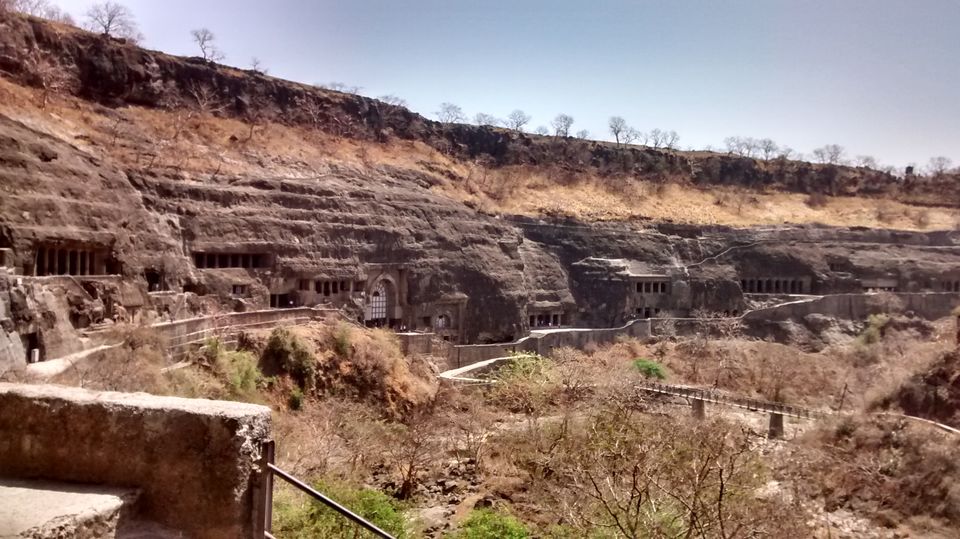 If you are a history buff and a heritage lover, you will fall in what they call 'love-at-first-site'. The only thing that you will miss here is being with someone you love. When I visited the 'Kailasha' temple of Ellora caves, I called my mother, my sister, my boyfriend and I woke them up at 8 in the morning to have a look at the marvel of mankind. Just imagine being in the caves built in the 2nd century with intricately carved paintings and sculptures. The air is different that you breathe there. It's the aura that you will love most. There is peace, positivity, religion, faith, art, culture all speaking in one language. Humanity. There are Hindu caves next to Buddhist caves shaking hands with jain temples. A symbol of co-harmony and religious peace in those times.
The paintings there speak for themselves. For a moment, I was lost in building my own story around them. One of my more profound experiences includes chanting 'Om' in one of the caves and hear it echo all over the place. The sound rested inside me for long and I still feel I have never been in such a peaceful trance before.
Thumb rule for visiting the caves:  Start early. Be there before the caves 'open'. I was the first at the ticket counter and the first one to enter the cave one. That gives you an edge over the swarming number of tourists, you can click nice pictures (alone), and while you return you can smirk at the people waiting in long queues at the ticket counter.
Travel pointers: One, Manage your stay so that you get ample amount of time to visit both Ajanta and Ellora Caves. Ajanta is 100km from Aurangabad(nearest airport) whereas Ellora is 30Km. I stayed in Aurangabad and devoted 1 day each to Ajanta and Ellora.
Two, if you are the 'explorer' kind, travel by public transport. It's cheap, convenient and joyous. You will meet localities and they are always a pleasure to talk to!
Three, be inquisitive but not too much. Try and save your surprises. Use internet to search about your travel and stay options. Too much information will always be spoiler for you, especially the pictures and videos of the location.
And at last, carry your sunshine smile with you. You will make new friends and you will be the squanderer of positive energy and smiles. I made friends with a 60 year old couple who happened to like me so much that they offered me a ride till pune. My first hitchhiking with my first solo! Great combo!
I can write on and on about the caves, but words will be only words and they can't describe what I saw and how I felt. That's why you MUST go there and experience yourself. And you know what? There is no good or bad weather for those who seek happiness. It's always a destination that you wish to achieve. The world is waiting for you!