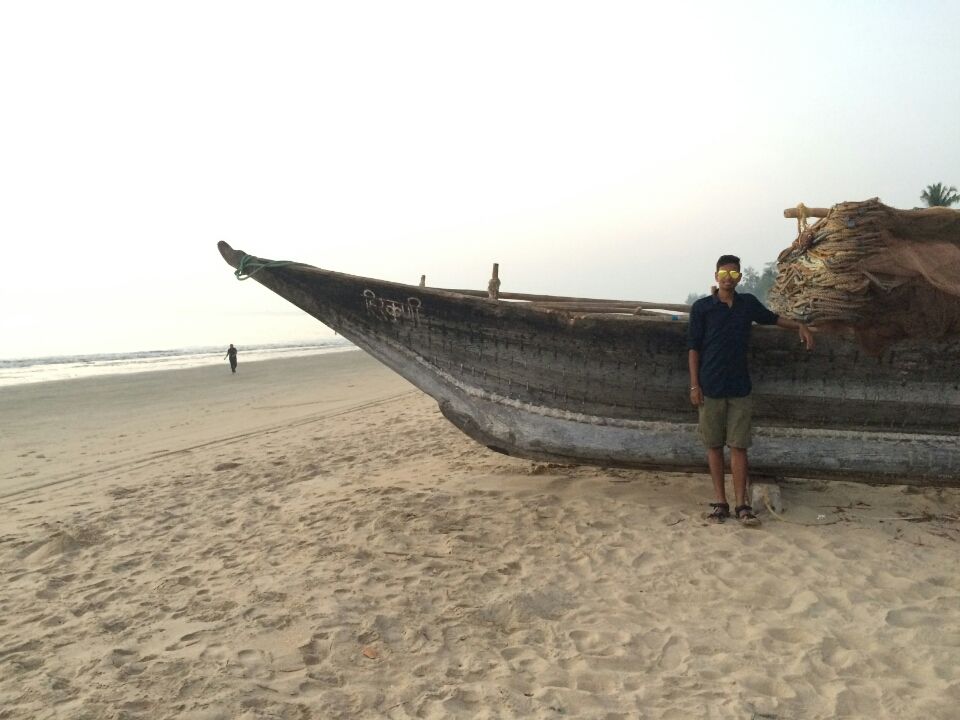 Tarkarli
If you want peace with so much adventures this is the place for you.
Tarkarli is about 500 kms from mumbai you can easily catches buses from mumbai as well as from pune. Very clean and beautiful beaches , no crowd. Want some rest , peace and SCUBA in india this is the place for you.
We reach there at 11am take a boat we are very lucky that boat rider is an coastguard and his brother is owner of that boat. First he asked ' I want you to give some thrill experience if you are able to handle it' . we replied ' we are okay ' . He started jumping boat above 5-7 feet from water on waves it was amazing amazing.
We respect that coastguard for this duty and for his responsibilty ' Salute'.
Parasailing is amazing there is 3-4 group in Parasail boat. This is 2-3 hours activity from pickup to drop. After banana and enjoy at that island .
When we reached at island this is full of water but when we leave, water level and waves is down . Great experience at that place. by evening , Reached at homestay . very tired ?
Tired word is not fit for this place . Again camp fire at beach but there is only few group at beach . Everybody was busy with there partners , very romatic , peaceful place when you are with your partner.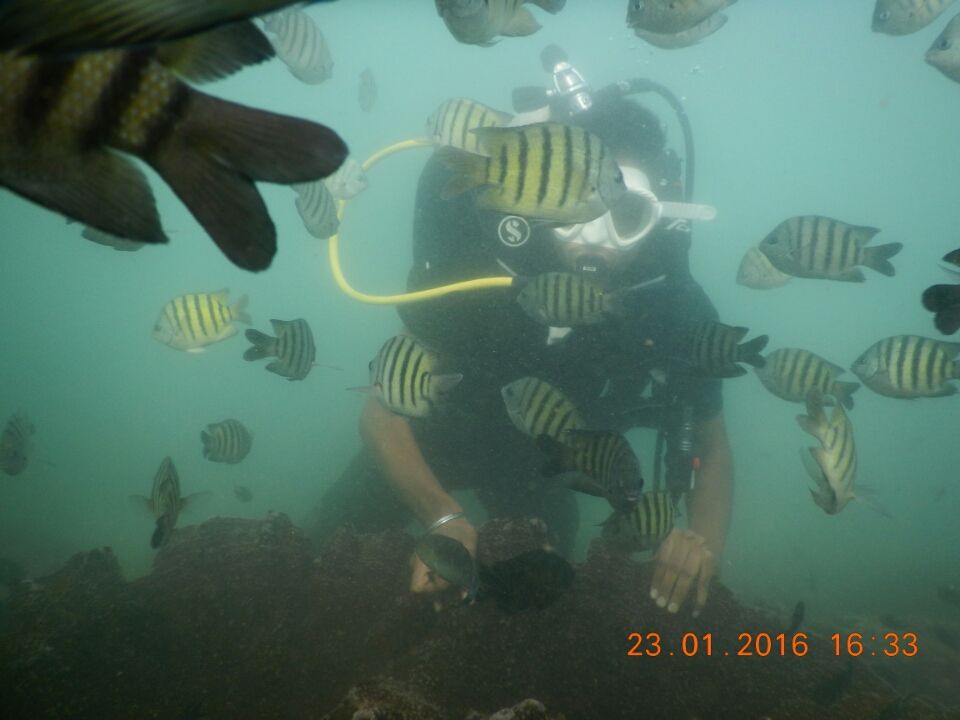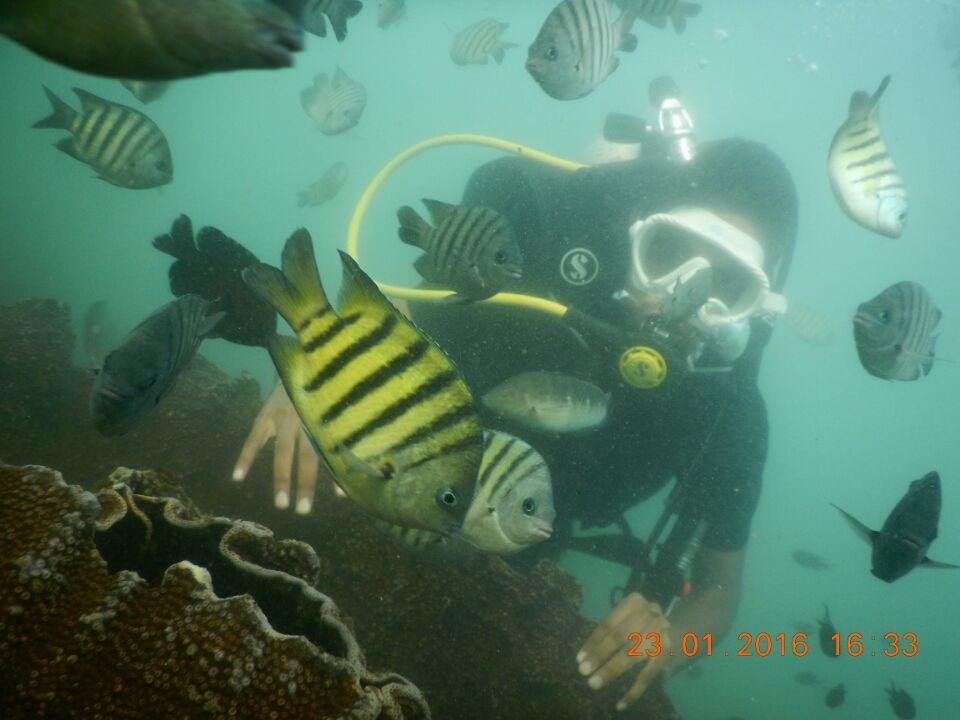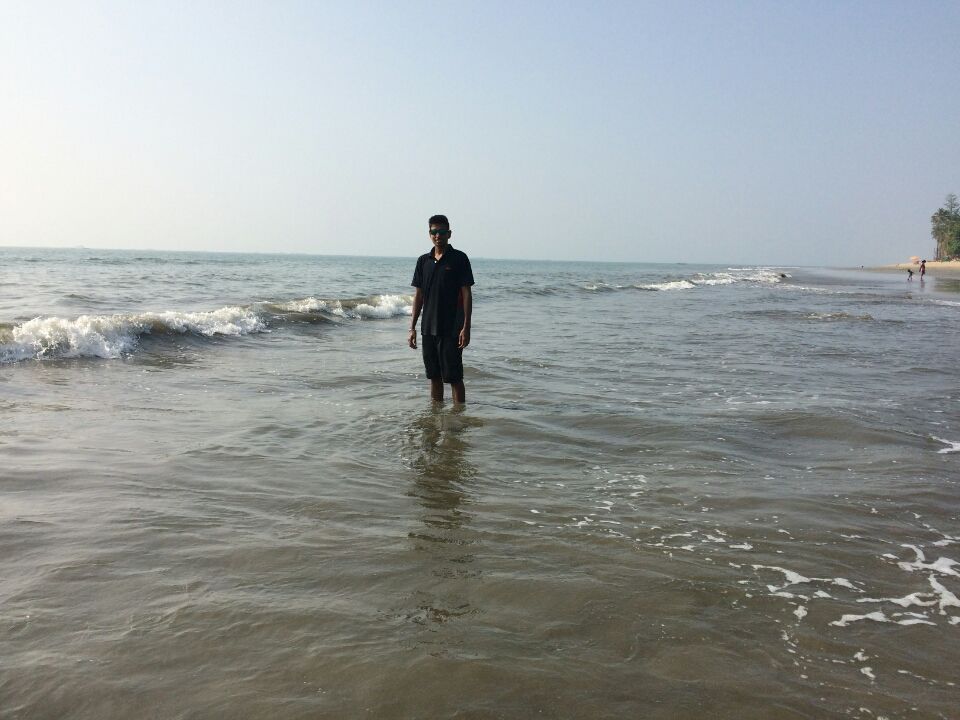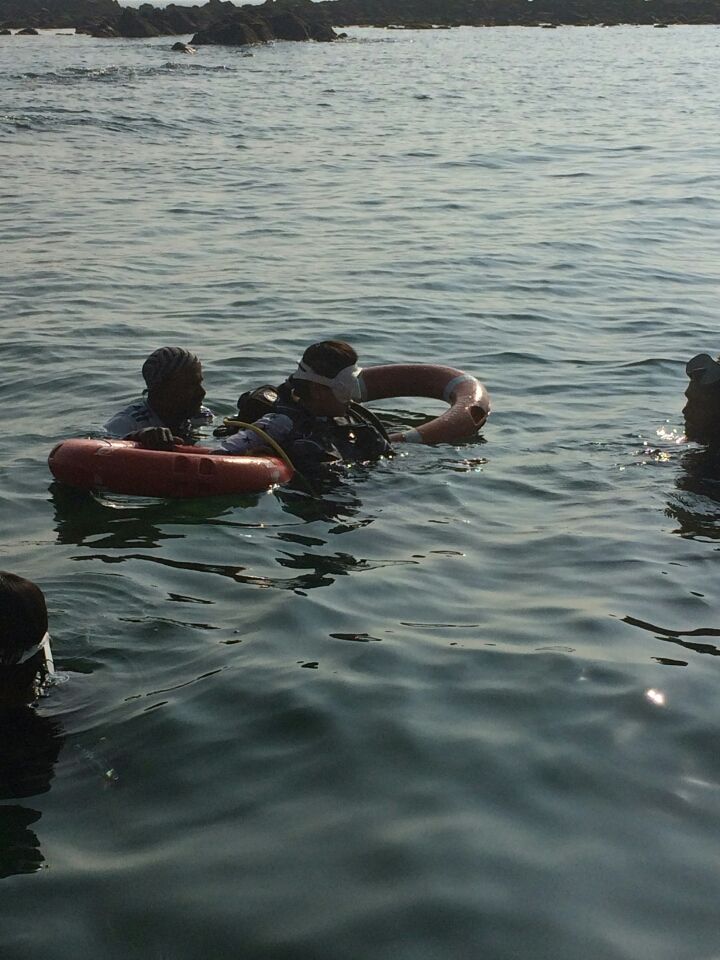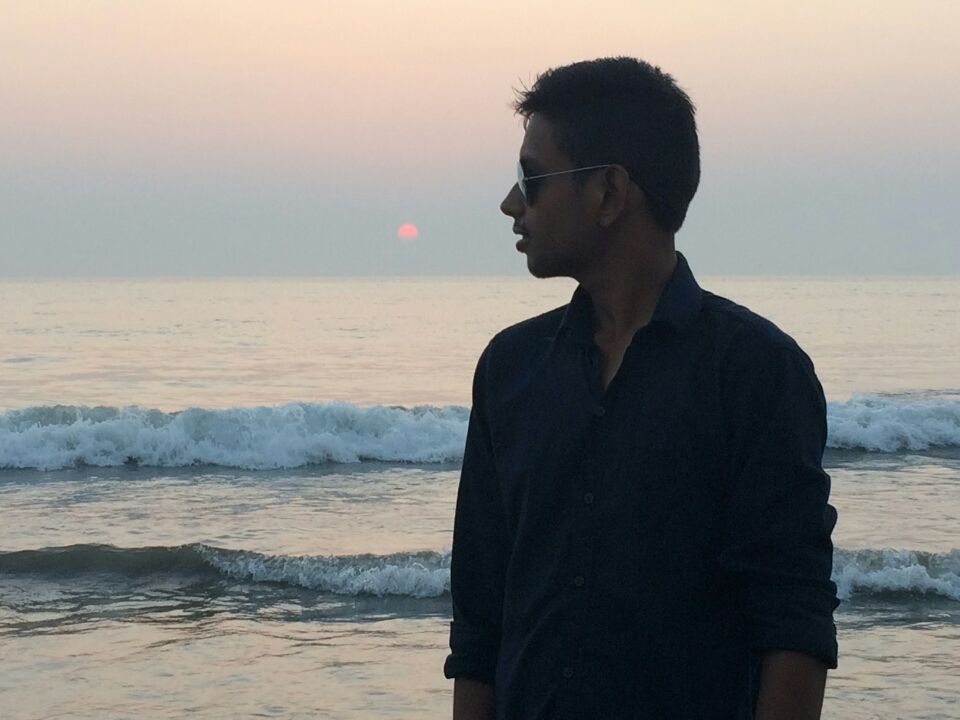 My journey start from mumbai , we catch bus from vashi it dropped in tarkarli at 8 o' clock morning from where take bus for DEVBAUG which is around 10kms. Devbaug fresh clean beaches , ( actually there is no big 5 stars hotels but this place is more than that ) Homestays managed by localized is elegant they are very helpful,managed and provide each and everything on your wishes like crabs,prawns,flosters etc etc.
On first day
We are in tarkarli ( Devbaug ) at 9am . After taking somerest in homestay ( please do pre booking ) . Locals guide to take Scuba at 1st day because sky is clean and there is more than sufficient sunlight on that day.
So we are now ready for SCUBA DIVING.
I think very cheap and good ( if you are first timer) There is boat that takes us to that scuba point . Divers is very co-operatives and guide very effectively although it is just 30-40 feet but it is something different. First half an hours they guide about signals and all in under water, we spots so many fishes, corals. This is around 10-15 min underwater experience which takes out your fear for water. This is around 2-3 hours pick - underwater - drop experience . Pictures and video is also taken by divers . Great experience in starting 4-6 hours in tarkarli but still there is much more adventures left in trip.
Camp fire at beach which is arranged by our homestay manager as well as alcohol is arranged by them. very safe , shaant ( not disturbing ) and clean beaches were in tarkarli was amazing . If you are at seashore with fire with you , believe me this is something different and memorable for your life. My friend says in ' nashe patte' ( Paani kitna bada hota hai ) ????????????.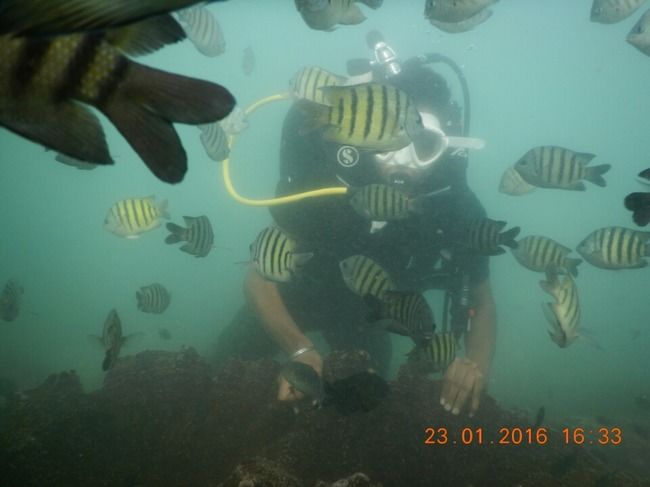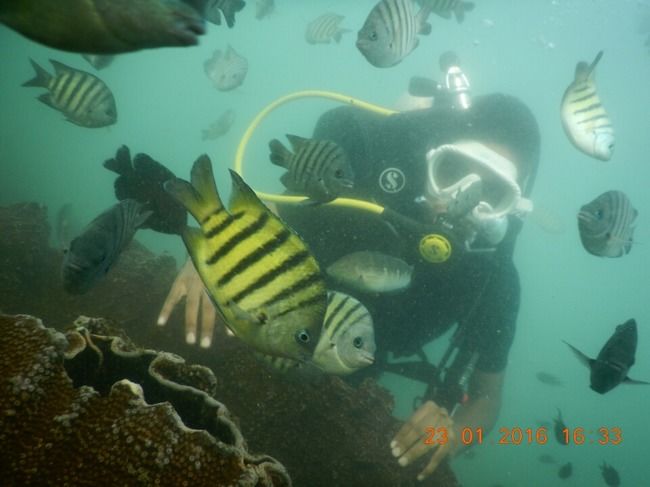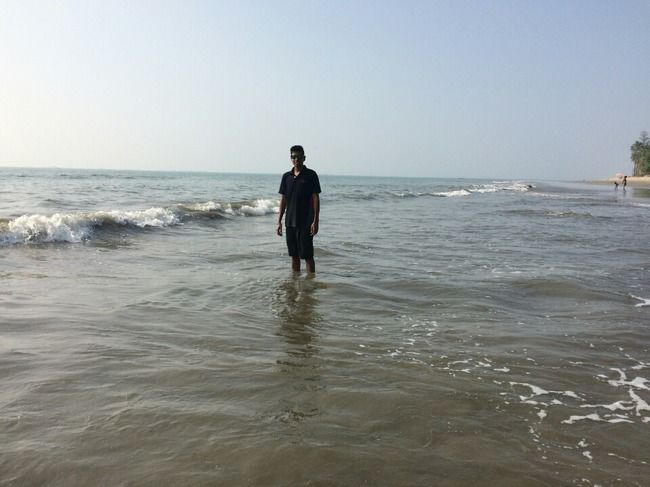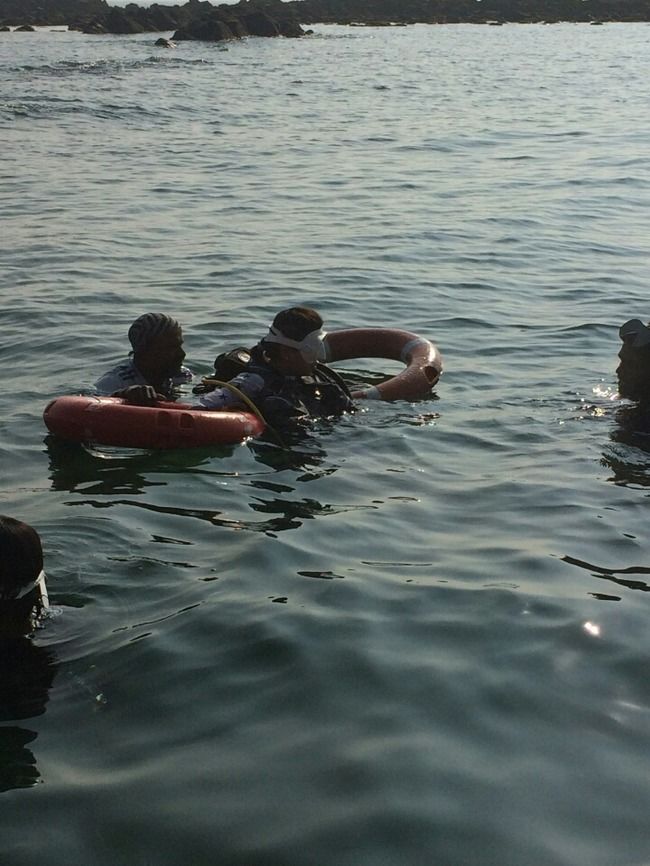 Next day started with some more desired adventures that offered by this place . ' Tsunami Island' . Localized says when tsunami was there in 2004 this island was occured and give one more attraction point for tarkarli . Water sports like Parasailing, banana ride , bumper ride , jet ski which is offered here. I know this common to all beaches but this Island is something different from other places .
Never want to say last , Day started with sunrise around 6am, fresh day fresh energy that is automatically generated by this place after enjoying at devbaug we are heading for kudal. We hired a cab which is for whole day and started from scuba school, well maintained and equiped for divers. After that sindhudurg fort which is 2-3 kms from seashore And 50 people in a boat enjoying journey but this fort is not maintained. Rock garden is there which is very beautiful place and very few people is there is garden.
Take some rest there, we are heading for Dhamapur lake in kudal. Dhamapur lake is in the middle of mountains i again want to say ' Shanti Shanti'. ( Peace Peace ). Our journey was end at this place . Kudal is pickup point for mumbai and pune .
Want some personal space , free from crowd , want to meet happy and helpful people go for this place and SCUBA .