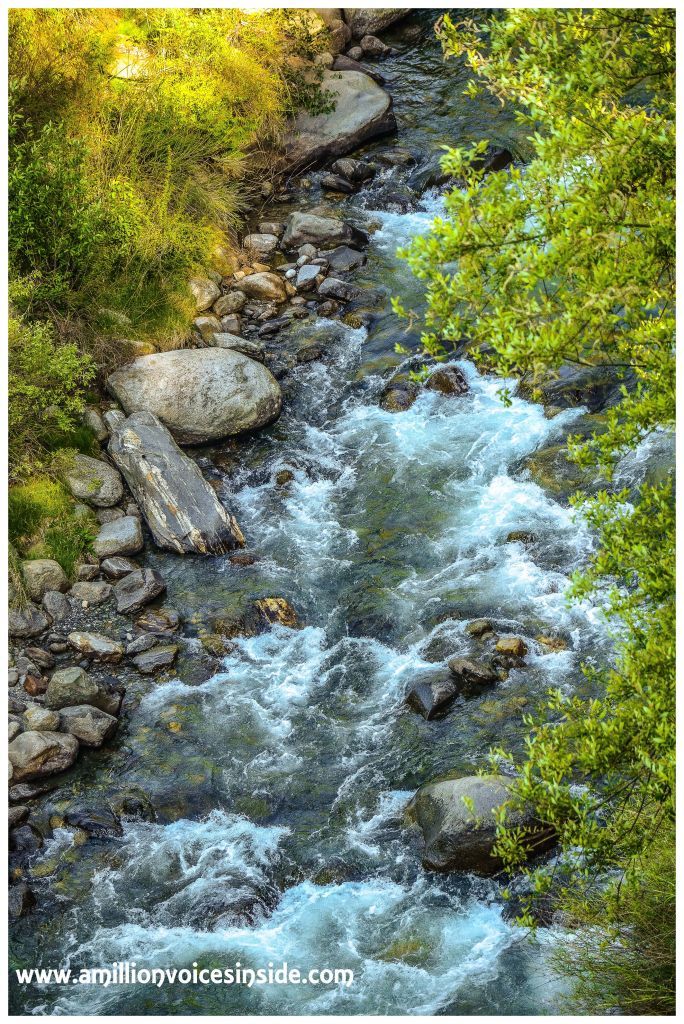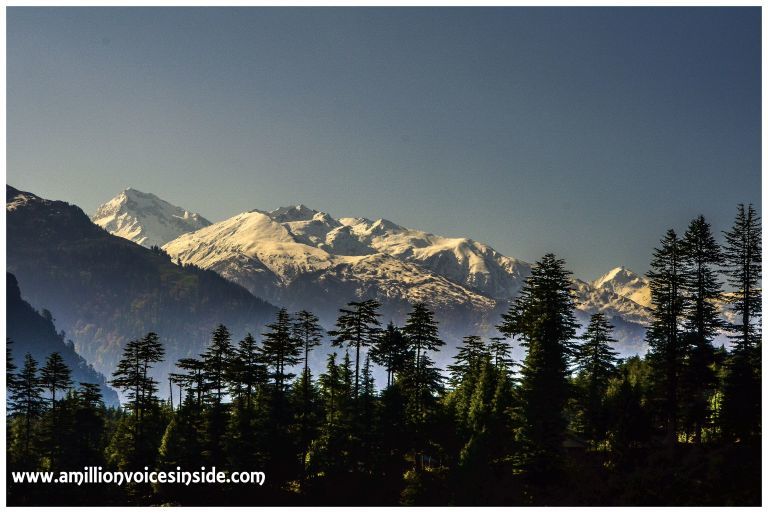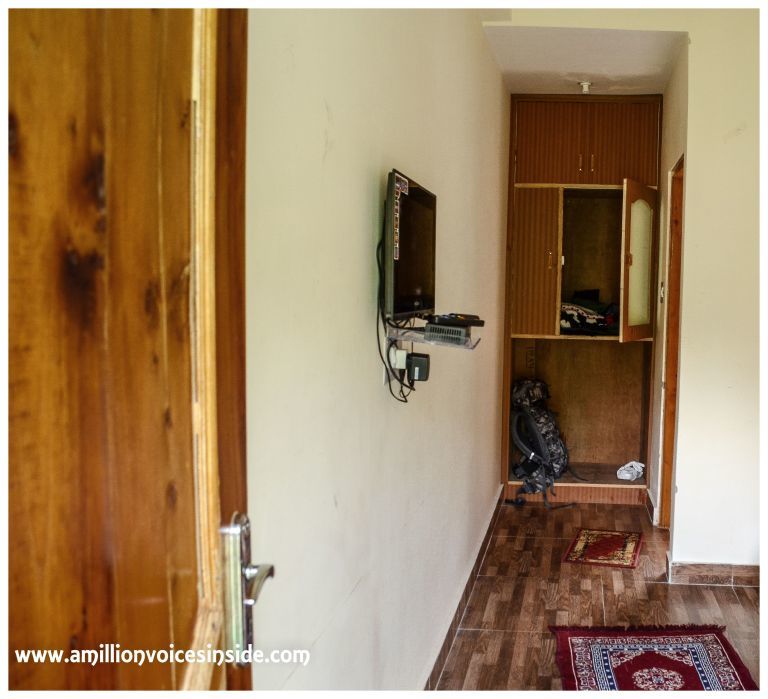 The journey: It was 7 PM sharp, and the bus that would take me to Manali was parked at the designated counter at Kashmere gate ISBT. The bus was in a wonderful condition and the interiors were clean. I booked my ticket really, really late and I had to settle with seat no 21. I only hoped that the one who shared the seat right next to me, be decent. Not the kind who dozes off towards you no matter what. Indeed, there was no trouble with my co-passenger. I made it a point to grab a front seat while coming back. While booking the tickets via Redbus, I also noticed that there is a seat specially for females. I will keep an eye on that seat in my future travels by Himachal transport. The first pit-stop was at Karnal, the hotel was okay. The next one was somewhere close to Mandi, and that was not okay! The washroom door won't close and we ladies had to guard each other. Funny. Same was the case while coming back. Apart from this, the overnight bus ride, both ways, was pretty comfortable. Stay: I booked my stay with Rock Top Inn & Cafe in Old Manali. This hotel had exceptionally good reviews when it came to female solo travellers. I wanted a room with a beautiful view, though safety was my utmost priority. This hotel offered both. It was right next to Manaslu river and while I sat on my bed with that perfect cup of tea, the distant snow peak of Manaslu mountain would stare right back at me. It was a blessing. The hotel won't burn a hole in your pocket and you can expect folks from different parts of the world to be your co-guests. The hotel managers are strict on drug related issues and do not allow such activities within the premises. Though Old Manali is notorious for its weed culture and narcotics of various forms, me and some of my friends in the hotel, who were visiting Manali for a change in climate and witness the striking features of this part of Himachal without any external agent, were totally satisfied and happy with all that the hotel had to offer, especially the proximity to nature and sumptuous food. Food is delicious in this hotel, with varieties ranging from Indian to Continental to Mexican. Hotel staff makes you feel at home. Most of the times I stayed here, I felt of it more like a home-stay, not a hotel.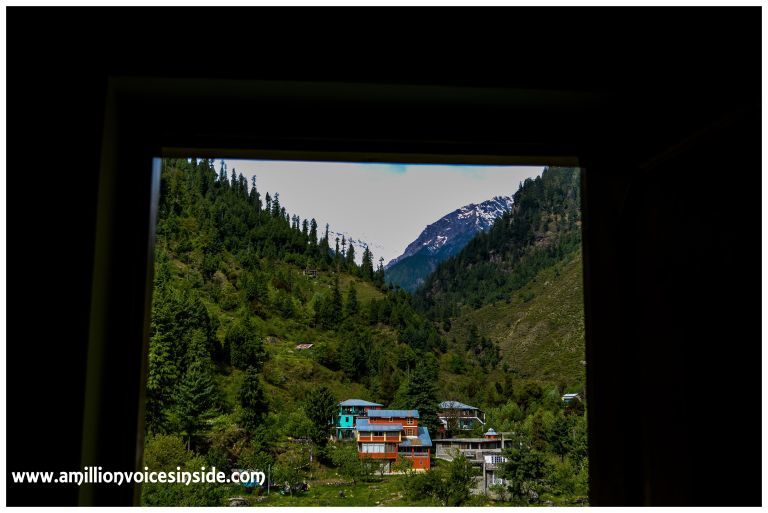 Woke up to this…every day!
Wait, let me zoom into the snow clad peaks...
Market: There are several shops on the sides of the alley once you enter Old Manali. There is no dearth of coffee-shops and food joints. Woollens and summer clothes with boho vibes are stuffed in almost every shop and there are shops dedicated to punk t-shirts for both men and women right there in the centre of the place. Accessory shops display a wide range of leather bags, decorated belts, chunky jewellery and chillums of different styles. There are also travel agencies for trekking and general travel, medical stores, tattoo and beauty parlours and massage centres out there. If you are planning to stay there for a longer period, you also have the option to enrol yourselves to yoga, cooking or massage lessons. Though Old Manali looks like a small place, you have everything you might need out there. It has pretty much everything…except for a working ATM. There is only one ATM out there (as told by locals) and both the times I went to withdraw some cash, it stated "out of order". I wasn't in a hurry and anyways, was planning to walk to the Mall Road, so it did not cause me any trouble. But do keep it in mind to carry some cash along with you so that you do not lose your peace of mind.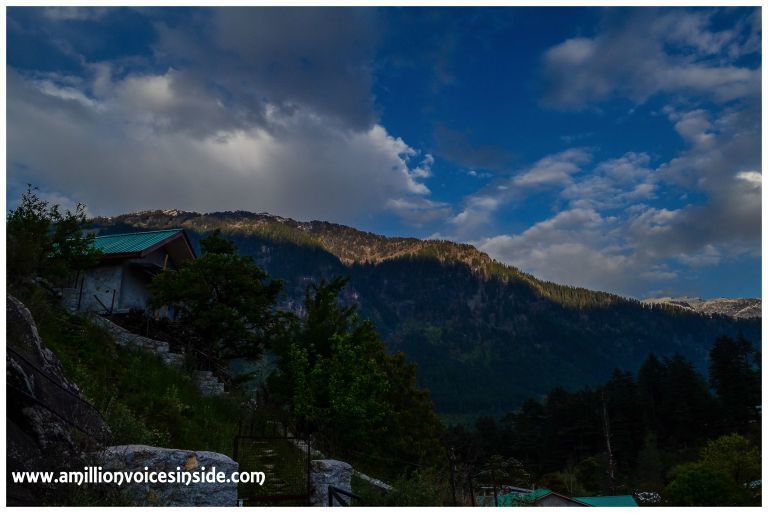 I am off to the market, from the hotel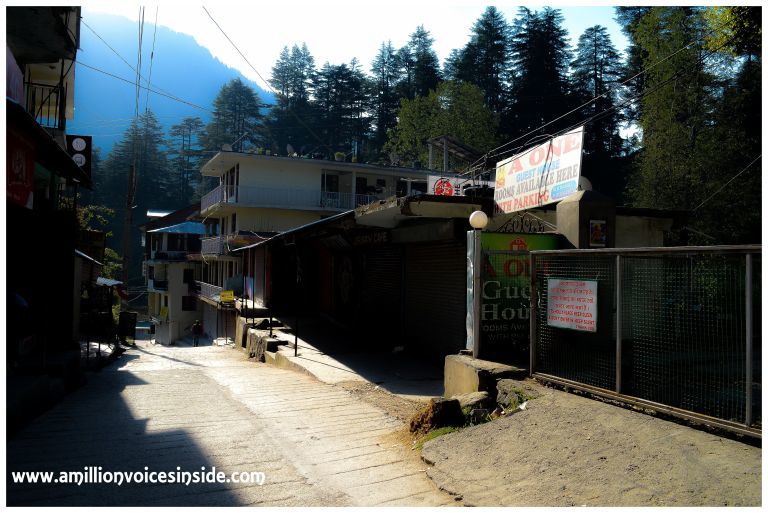 Early morning view of the market. As the day goes on, trust me, it looks nowhere close to this.
Other activities: Almost every hotel out there has the list of activities you can choose from. You can go trekking for a day, or longer, fishing, hiking, sightseeing etc. I chose a day trek to Lama Dugh and I was provided a very supporting and experienced guide from the hotel. I will write more about this trek in my next post.
Things to do: a) Visit to the cafes is a must. Some of the famous ones are Cafe 1947, Lazy Dog, German Bakery and Drifters Inn and cafe. b) Take the nature trail to New Manali (you will be charged Rs 20 each way), it will leave you astonished. This nature trail also has specific view points for River Vyas. The sound of the river running next to you, is enough to take you to a different state of mind.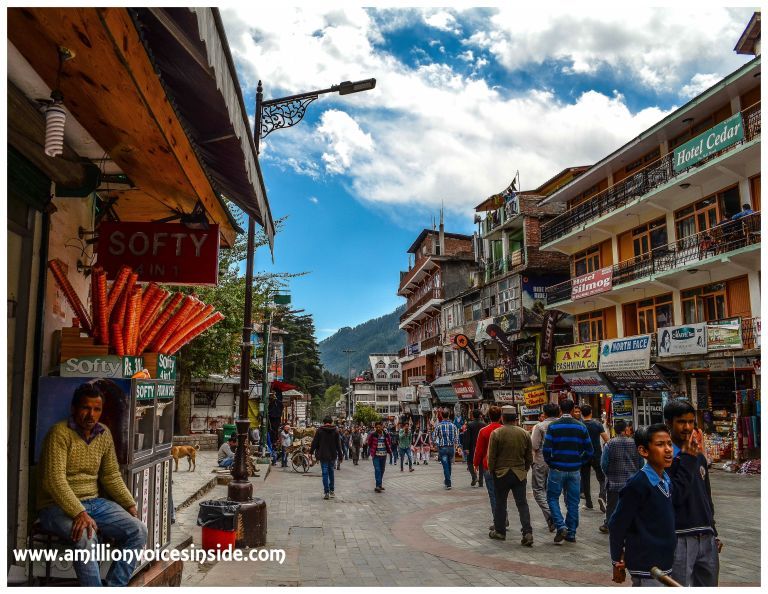 Mall Road
c) Visit the Nehru Pheasantry, it is within the nature trail premises.
d) Savor the delicious momos at New Manali Mall Road.
e) If you are into bikes, hire a bullet to nearby explore places.
f) Explore the nearby villages on foot, the locals are very very friendly and you won't be disappointed.
This houses makes my heart skip a beat!!
g) Get a tattoo, maybe?? (well, ahem, I got my 4th one, a tiny one) h) Trek to some nearby place/s. Manali is the base for many treks and if you want to witness some surreal views, you have to head out on a trek, away from the crowd, into the forest. Do hire a guide as it is easy to get lost (yes, even in this age of technology ;) ) Well, no 2 people are truly alike. Do keep it in mind to explore the beautiful place on your own and come up with a list of things you would like to do out there. I hope you liked this post. I have tried to put together all the details from my trip, and am sure I have missed a lot many. But that's how it is, isn't it?
Frequent Searches Leading To This Page:-
rishikesh manali trip, manali travel guide, manali trip package, delhi to manali trip cost, cheap manali tour packages, manali tour package for couple from delhi