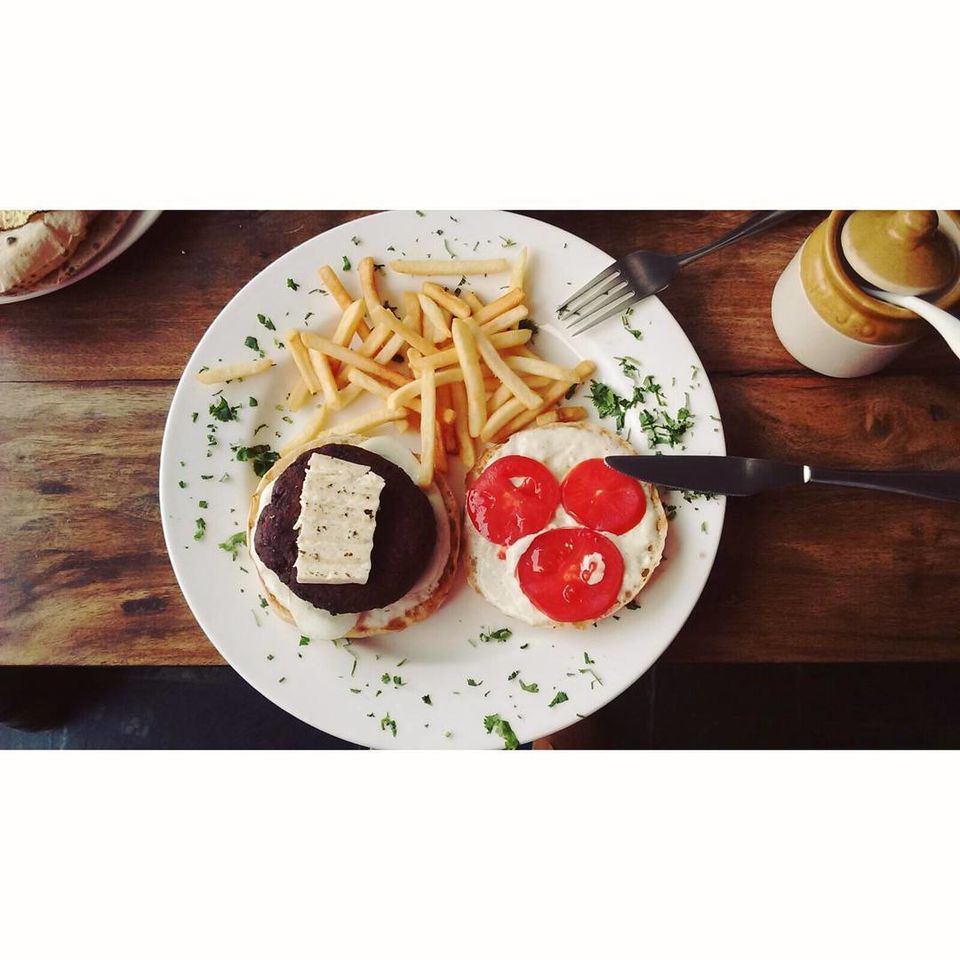 Sipping coffee while snuggling up to your favourite book and a view of gigantic mountains as far as your eyes can reach... Sounds dreamy, doesn't it?
It sure was. A ten-minutes' walk down the steep and narrow lanes from the main market area to the lower Jogiwara Road took us to this warm and welcoming cafe, Illiterati. The place greeted us with a pleasant aroma of coffee, soft music and fully-stacked bookshelves all around. The wooden flooring and furniture made sure we felt cosy and at home. The place has a soul.
We picked their most sought-after seating area in the tiny balconies that offered a panoramic view of the entire valley and Dhauladar Mountains.
The menu here is limited and the service is a little slow. But that is because they prepare everything from scratch. And when the food finally arrives at your table, you would realise it was worth all the wait.
I had a Red Paprika Bean Burger and a Macchiato. The burger tasted just fine but the coffee... divine; and believe me, there is not even a pinch of exaggeration in my words. One friend ordered a Veg Thali, which included a dal, vegetable, rice, chappatis, curd and salad. It wasn't laced with butter or cream and that's what made it all the more sumptuous. The other item on our table was chicken burger which was again, amazing, as described by my friends (since I am a vegan). Lastly, came the showstopper, Belgian waffle with Nutella. Every bite of the waffle was orgasmic, no less, and it left us craving for more.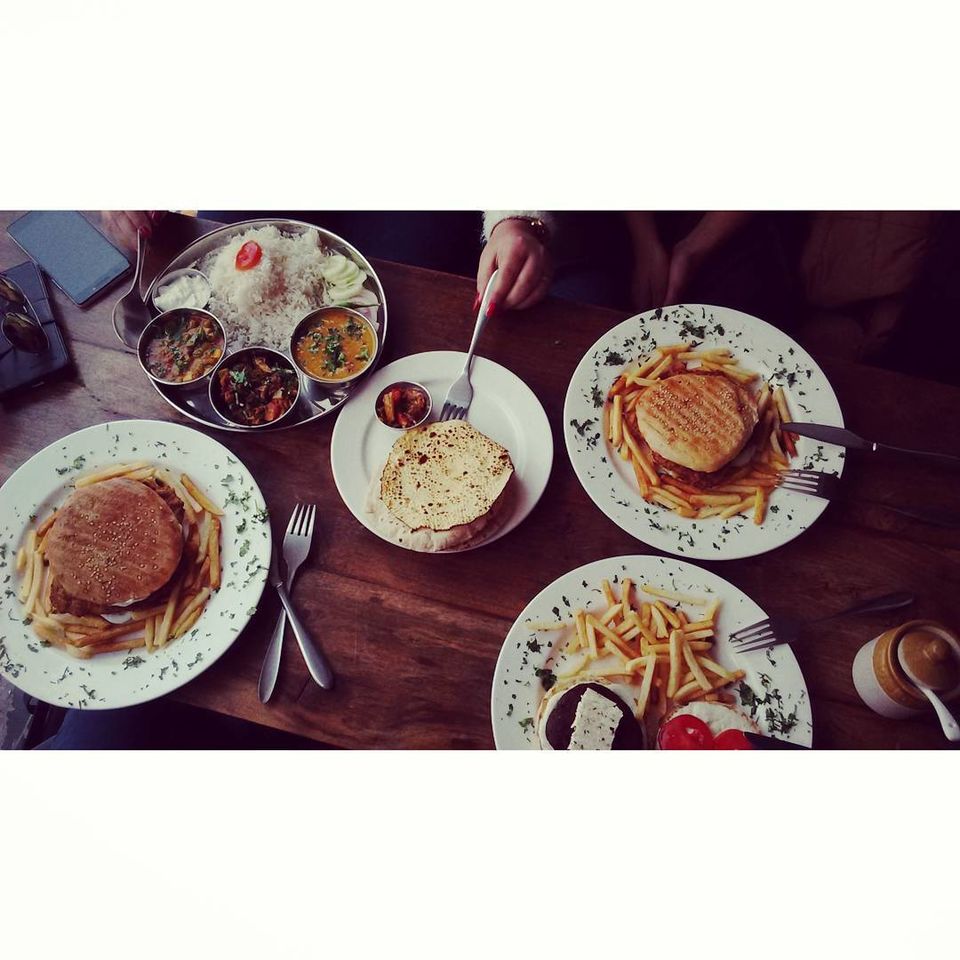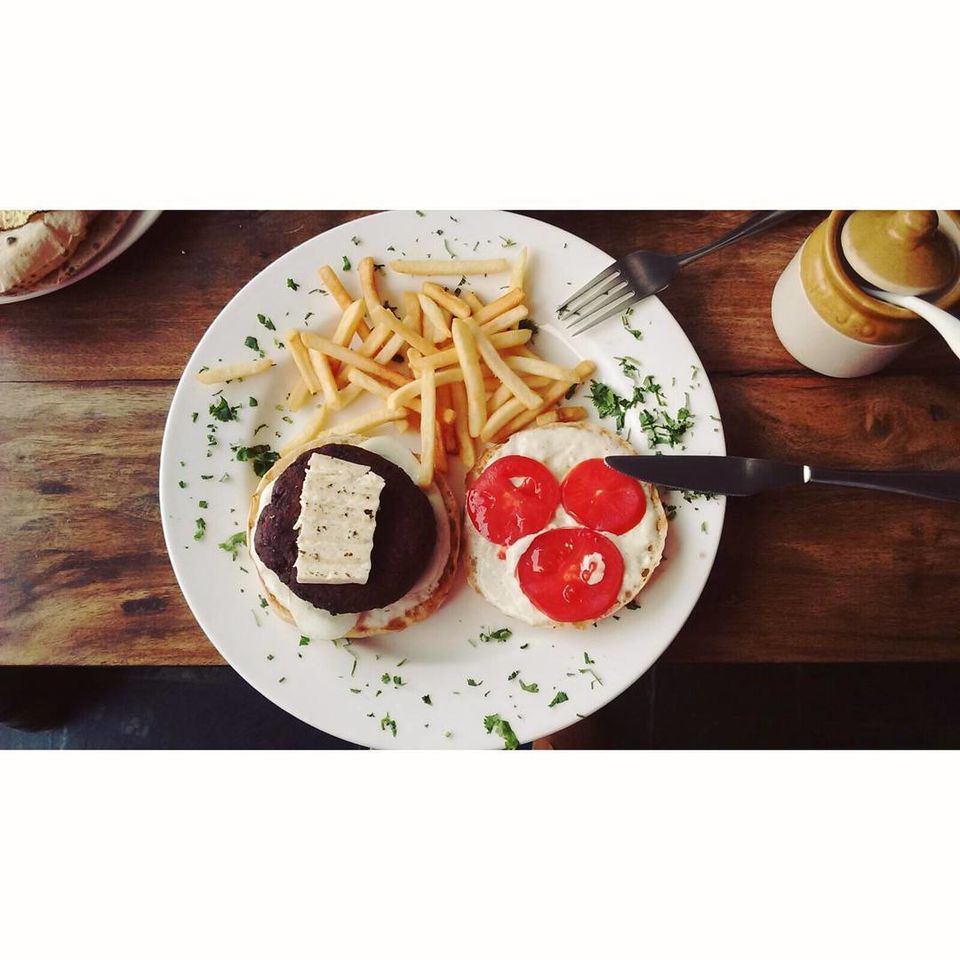 Besides the taste, the food here was also a visual treat, courtesy their chef's plating and garnishing skills. If you are a social media freak like I am, you'd certainly end up clicking a lot of pictures before letting anyone even touch their forks.
Everything about this place will keep you hooked and I bet you will lose track of time here before you even know it.
I would give this place 4.5 out of 5. It's a must when in Mcleodganj.