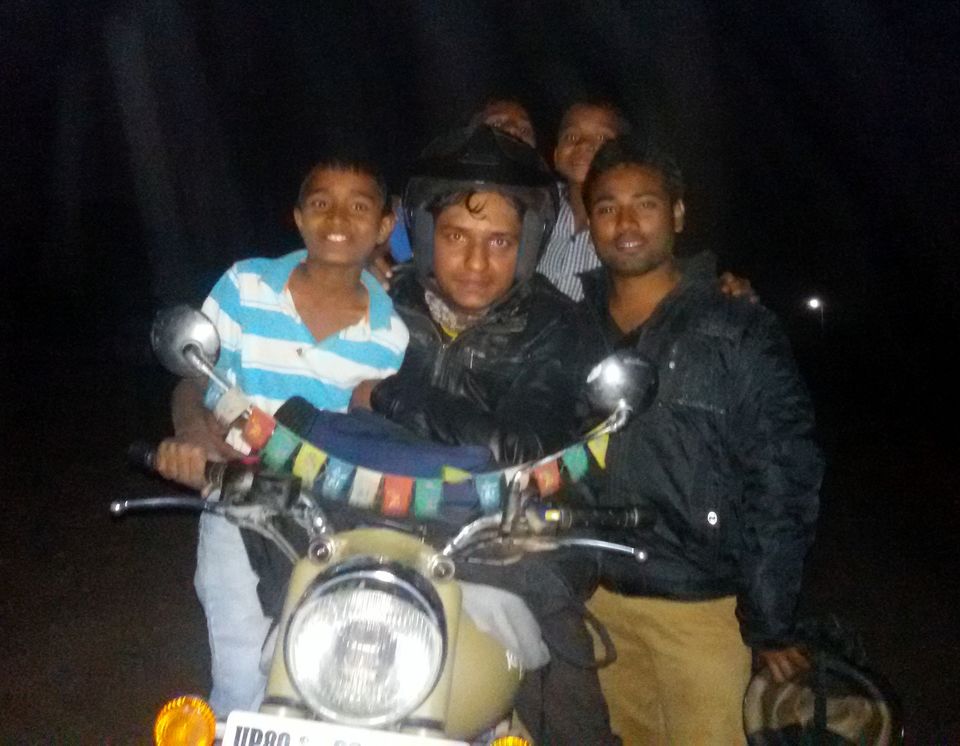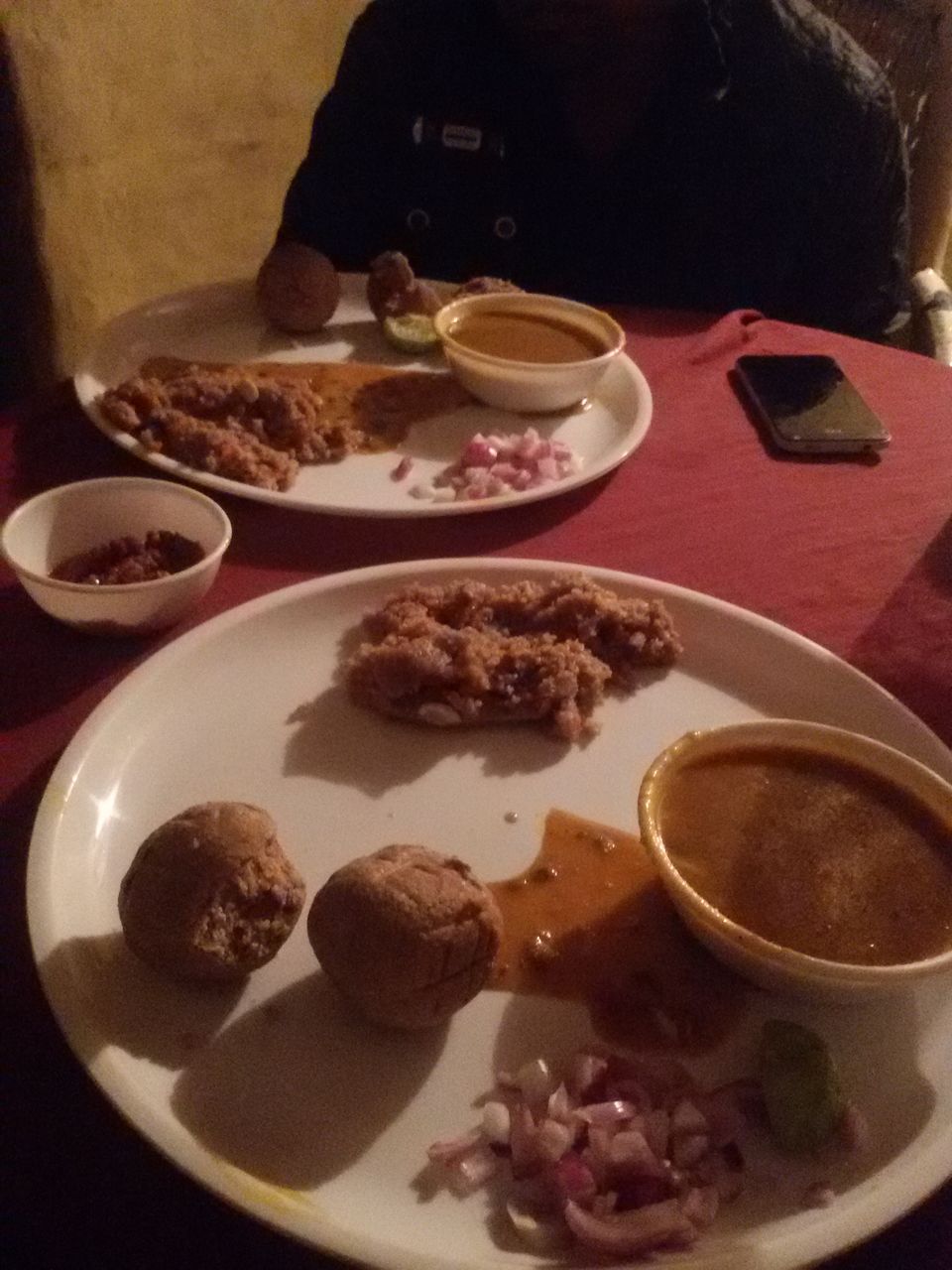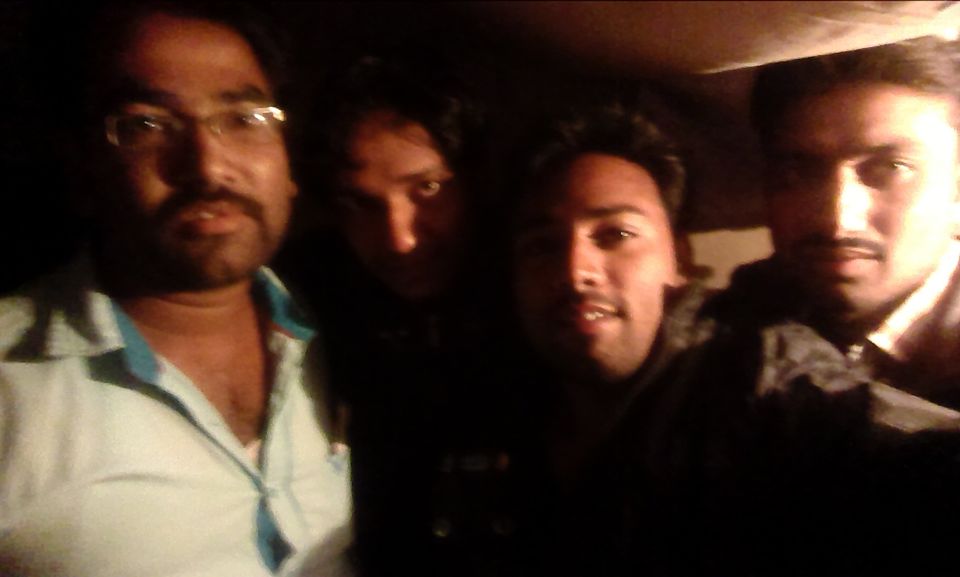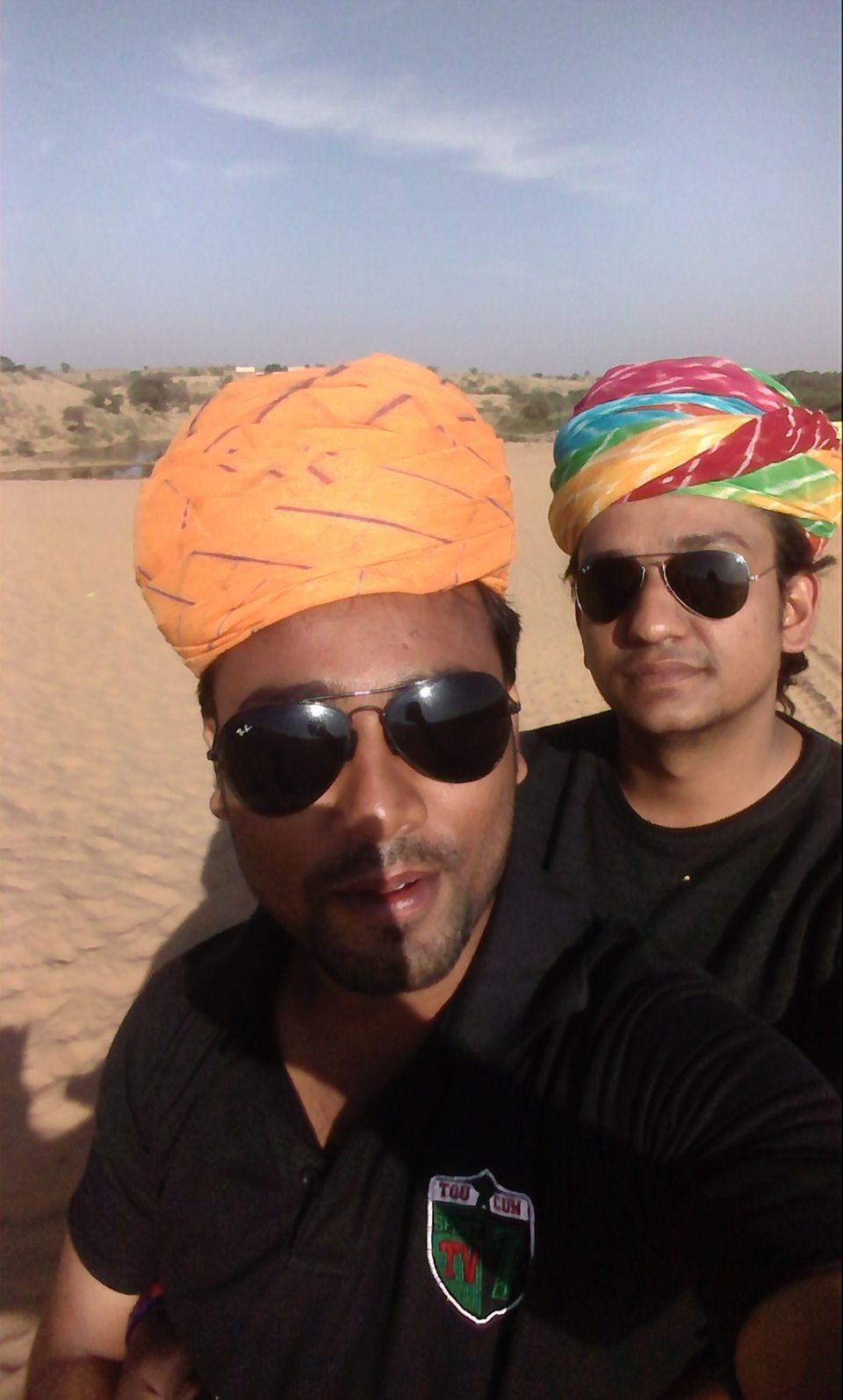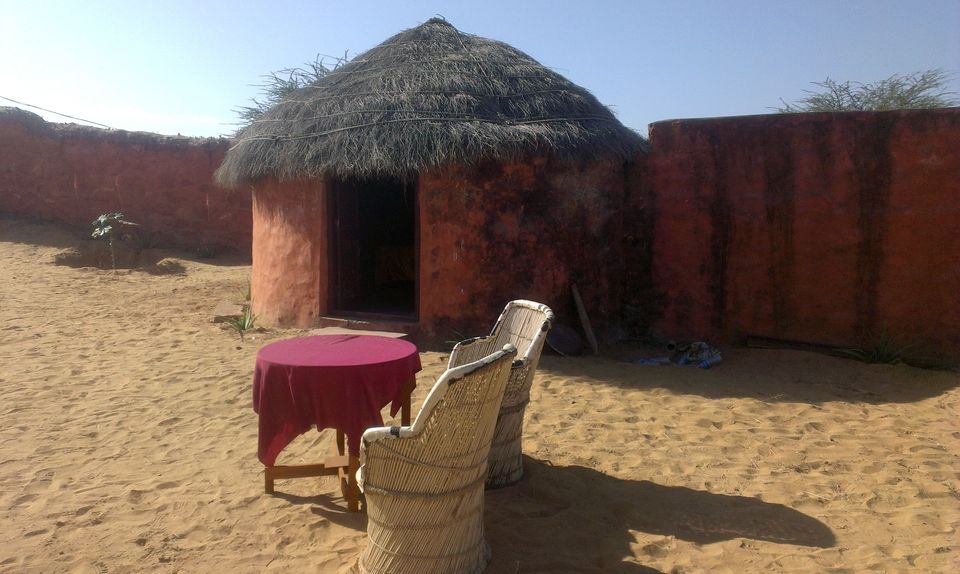 It was the cold evening of 5th December 2014. We both (Me and my friend Prakhar) decided to have some more adventure rather than staying in a hotel room in Jodhpur. After a small discussion and a quick Google search, we were heading to Osian: a small town situated approximately 70 kms away from Jodhpur, famous for its temples and SAND DUNES, where we planned to camp at night. Upon reaching there, we searched for a suitable desert camp and enquired about the tariff. Then came the biggest shocker of our entire trip, "Rs. 6000/person/night". No way we were going to pay Rs 12000 for a single night stay….. not even at the gun point. We left the camp, searching for some other "affordable" option but to our dismay, all the desert camps in the area were either "booked" or "over priced" – some even upto Rs. 15000 a night.
Hopeless and dejected, we decided to ride back to Jodhupur to the hotel where we were staying at dirt cheap rate of Rs. 500/night. The idea of riding 70 kms on the bike, in a chilly winter night was not very "appealing" but that was our only option. We started riding back but were stopped by the closed barrier of a level railway crossing. As we were waiting for the train to pass, a group of young boys walked across the rail tracks from the other side. They were surely impressed with the colour and model of my bike (A 500 CC Royal Enfield) and the prayer flags adorning it. They came closer and the conversation followed:
Kids: "Uncle ! Are you both policemen ?" ( Uncle! Aap log police mein ho ?)
Prakhar: "Nope" (Nahin )
Kids: "You motorcycle looks great" (Aapki motorcycle achhi lag rahi hai )
Prakhar: " If it really looks so great, why don't you guys arrange for some cheap accommodation for us tonight" (Abey agar itni achhii lag rahi hai toh humare liye raat ko rehne ki jugaad karwa do. Saste mein )
The kids were taken aback by such unexpected request from "policeman uncle". He explained to them our situation, still waiting for the barrier to open. The eldest of those kids (who was around 12-14 yrs) came forward and said "I am giving you a contact number. You may please talk to him." ( Main aapko ek number deta hoon. Aap unse baat kar lo)
We noted down the number and immediately made a call. It was already 9 PM and we were doubtful if our call would be answered. After a few rings, someone (let's call him BL) picked the call and the conversation followed:
Prakhar: "Hello…. Could we please stay at your place tonight ? We have come from some other city" (Hello… Bhaiya, aapke yahan rehne ke liye kuch arrangement ho jaayega raat ko ? Hum log baahar se aaye hain.)
BL: " (After a long pause) From where did you get my number ?" (Aaapko mera number kahan se mila ?)
Prakhar: "From internet" (Internet se). We lied, as we were not in a mood to explain him our long story.
BL: "Where are you right now?" (Abhi kahan ho aap?)
Prakhar: "At the railway crossing" (Railway faatak pe hain)
BL:" Ok. You wait there. I am coming."(Aaap wahan ruko. Main aata hoon )
In a matter of 10 minutes, 2 men came on a motorcycle. We were easy to find as we were the ONLY two human beings standing in the vicinity. They came to us and asked us to follow them. We started riding behind their motorcycle. Something was strange about the whole incident, but we ignored our intuitions and kept following them. After a rough 10 minutes ride on a sandy road, we reached a gated compound and they both asked us to come inside. Our hearts were throbbing at the pace of a Bugatti and something inside told us to run away from the place ASAP, but we chose to stay.
We stepped inside and found ourselves in a compound with 3-4 small hut like structures. It gave us a sense of relief that we are at some tourist oriented place. One of them handed us a bunch of keys and said:
"Open whichever hut you want to stay in. All these huts are yours" (Aapko jismein bhi rehna ho, wo khol lo. Saare huts aapke hi hain)
We were surprised at his "generosity", which was hard for us to understand. But we took the keys and moved into one of the huts which had a attached toilet cum bathroom. After a quick face wash, Prakhar went to ask them if they could arrange for our dinner. And guess what, they were WAITING for us to get fresh and have dinner together. Going with the flow, we sat together with them and started having dinner. I KNOW IT'S NOT A GOOD IDEA TO HAVE FOOD FROM STRANGERS, but we somehow couldn't say no to them. And it was the tastiest Rajasthani food we ever had.
It was while having dinner together that we found out that BL was the owner of the place and the other one was his friend- a teacher by profession. BL was not taking guests those days because of non-availability of staff. The dinner was followed by a few quarters of Old Monk, which helped us surive that cold weather. And den we four had a 2 hour long session of poetry, singing songs and dancing under the star adorned sky.
When we got up in the morning, the teacher was gone. BL arranged for two typical rajasthani turbans anda camel and asked us to go for a joy ride. Upon return we three had breakfast togrether. It was time for us to leave for our next destination and we asked BL for the bill. What he replied still echoes in my mind. In his crystal clear voice with an authoritative tone, he said:
" How could I take money from you ? I didn't accommodate you at night for money. You told me over phone that you are an outsider, and thus you are our guest. AND GUEST SHOULD NEVER GO HUNGRY" ( Aapse paise kaise le sakte hain? Aapko yahan paise ke liye thode hi rakha tha. Aapne phone pe kaha tha ki aap baahar se aaye ho toh aap humare mehmaan hue, aur MEHMAAN BHOOKHA NAHIN JAANA CHAHIYE.)
These words left us speechless. We couldn't ask him to keep money anymore. We hugged him, and left with tears in our eyes and happiness in our heart. Bhau Lal (BL) Pancharia was still standing there with his head held high.
Note: I have italicized the conversation which took place in Hindi and provided the english translation for the ease of readers.
A small town situated on the outskirts of Jodhpur: approximately 70 kms from the main city. It is famous for its 10th century Jain and Hindu temples and the golden sand dunes of the great Thar desert.