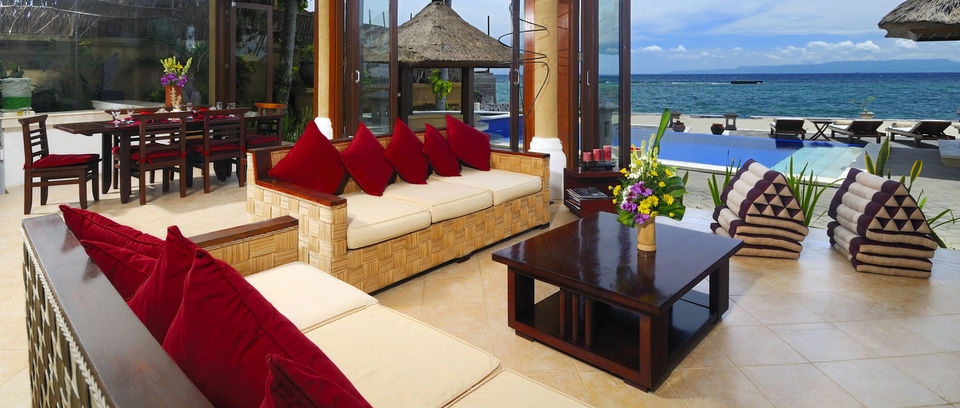 Located between the Indian and Pacific Ocean, the southeast Asian countries are a rich melting pot of cultures. They feature a mix of what India, China and the west have to offer. Pristine beaches, tasty cuisines, forests, diving sites and temples make Southeast Asia ideal for family getaways. Most of these places have good flight connectivity from India and they also provide hassle-free visas as compared to other countries. Here is a list of South East Asian getaways to visit this summer season. Take a look.
Being a predominantly Hindu country, Bali boasts of a unique vibe that differs from the surrounding islands. While the more touristy Kuta and Seminyak have been attracting tourists since a long time, central Bali was mostly quiet until Elizabeth Gilbert spread the word with her book Eat, Pray, Love.
The region of Ubud being in the upland is much cooler than the rest of Bali during summer. The cultural heart of Bali dotted with ancient temples, royal palaces, and museums also hosts wonderful panoramas of green hillsides, rice terraces, and coffee farms.
Things to do
Visit family-friendly attractions such as the Bali Safari and Marine Park, the Setia Darma House of Puppets and the Tegenungan Waterfall. The Ubud Monkey Forest is a sanctuary of Balinese long-tailed monkey. Walk around different levels of the iconic Tegallalang rice terraces. The temple of Goa Gajah is one of the island's most impressive archaeological site to visit. Try the Campuhan Ridge walk that offers you an escape from the bustle of the main Ubud to the most gorgeous hillside vista in the region. In The Ubud Art market, you can find silk scarves, woven bags and baskets, and many other hand-crafted goods.
Siem Reap is the gateway for the temples of Angkor. Visitors come here to see the temples but there is plenty to do in and around the city with your family. The city has reinvented itself as the epicentre of the chic Cambodia having everything from hip hotels, world-class dining, sumptuous spas, and great shopping. The temperature in the summer months are a bit on the higher side but due to intermittent rains, there is a drop in the temperatures. The rains also bring life to temples and other attractions making it greener and more vibrant.
Things to do
Visit the largest religious site in the world, the Angkor Wat at sunrise. Some other noteworthy temples to visit are Ta Prohm and Banteay Srei. Take a trip to the floating village which is the largest freshwater lake to have a sneak peek of the lives of locals living in stilt houses. Hang out on Pub Street at night for a frenetic mix of Khmer and Western culture. Explore off the beaten track by hiring a bike for as little as $2. Shop at the Angkor Night Market for Khmer artwork, local handicrafts, and sumptuous street food. Get a $3 massage for a perfect end to your day and to reinvigorate yourself.
The island of Langkawi includes natural landscapes, expansive parks, iconic structures, and pristine beaches and historical attractions. The months between April to August is the mid-season for Langkawi. Though there are occasional rains, they are short-lived and help pulling the temperature down. Moreover, there aren't too many tourists flooding the city, making it an ideal time to visit. The island looks clean and everything is easily accessible, including beaches and other attractions. Some mid-range and budget hotels go on to offer almost 50% discounts on their normal rates.
Things to do
Hop on to the Langkawi Cable Car for a ride to the top of Mount Mat Cincang, offering breath-taking views of Langkawi's rainforests, islets, and waterfalls. Langkawi Sky-bridge is one of the island's highlights – the 410 ft. pedestrian bridge provide stunning views of the rainforest below. The Eagle Square is a 12-meter tall sculpture of an eagle displayed atop an elevated platform. The Underwater World Langkawi is home to more than 500 species of sea creatures. Visit Langkawi Wildlife Park & Bird Paradise to admire 2,500 exotic birds.
Contrary to popular belief, Phuket doesn't just cater to the rich and famous. It offers a variety of attractions and accommodation for all kinds of budgets. All you have to do is choose the right season.
The period from May - October is the Green Season for Phuket. The cost of accommodation is low, the beaches are virtually deserted and this otherwise luxury vacation place becomes pocket-friendly. If you can bear with occasional rains and winds you will love Phuket! Apart from lounging on a beach, there's plenty you can do here on a wet day. With these attractions, you won't just get a glimpse of Phuket's history but also its culture.
Things to do
Take a day cruise to nearby islands such as Phang Nga Bay and Phi Phi. Visit the temple of Wat Chalong. Walk around the Old Phuket Town featuring Sino-Portuguese beauty preserved from years. Visit the Big Buddha, a famous landmark in Phuket which overlooks Rawai, Kata, and Chalong. For the night owls, there's an impressive collection of night markets to choose from. These night markets are perfect for buying souvenirs like locally made accessories, clothes, bags.
It doesn't come as a surprise that Hoi An is the most beautiful destination of Vietnam. Lined with beaches, shopping arcades and boat trips, it is difficult to really hard to run out of things to see in Hoi An. So grab your beach towel and head down to the sand because May-July is the perfect time to visit. If you are looking for a beach party the full moon is a special time to find yourself in Hoi An.
Things to do
Experience Half-Tet celebration in June with your family where you will witness fishing villages hosting dragon boat races to please the gods. Take a boat trip out to Cham Island for your own private tropical getaway! Hoi An is often considered one of the food capitals, the Vietnamese food here is better than most places in the country. Explore the paddy fields of the countryside. Take a Day Trip from Hoi An to Danang one of the largest cities in Vietnam, and one which has benefited massively from the country's modernization program.
Singapore is ideal for a family vacation as it has attractions that all age groups will love. While kids can enjoy numerous amusement parks and Universal Studios, there is no dearth of activities for adults here too! With an all year round uniform climate, the best time to visit Singapore is anytime!
Things to do
Enjoy themed roller coaster rides, splendid fireworks, and treasure hunts at Universal Studios. Get up close with lions, tigers, tapirs, and other animals at Night Safari in the world's first wildlife night park. Spread over 100 hectares, the Gardens by the Bay is a garden that has bio-controlled conservatories, Cloud Forest and Flower Dome. Shop from anything to everything at Singapore's very own 5th avenue, the Orchard Road.
If you've always longed to experience a real equatorial rainforest with impenetrable foliage, longboat trips, insectivores plants, and jungle animals, Borneo will fulfil your wildest fantasies of Jurassic World. The best time to visit Borneo is summer months when you can see orangutans in the wild and sea turtles on the beach. Borneo also brings together an astonishing array of cultures, languages and age-old traditions.
Things to do
Ascend the Mt Kinabalu to take a closer look at forests nuances. Visit the coastal villages of Sabah and Sarawak to interact with the indigenous population. Discover an underwater paradise of Sipadan Island, rated as one of the best dive sites in the world. Ride the North Borneo steam railway passing through villages and coastal towns, paddy fields, rainforests and plantations of rubber and coffee. Try a canopy walk through the trees for an impressive aerial view of the forest below at Kinabulu Park. Take a longboat ride up the Lemanak River to see ancient longhouses tucked behind almost every bend in the river.
Southeast Asia is cheaper and in closer proximity to India. So ditch your dreams of rightfully expensive holidays to Europe and America, explore the wonders of Southeast Asia instead. This is the part of the world where you'll find pygmy elephants, one-of-a-kind coffee beans, tree-covered temples and get a chance to interact with varied ethnic and cultural backgrounds.
Have more travel suggestions? Create a blog on Tripoto and inspire travellers with your words!
Get travel inspiration from us daily! Save our number and send a Whatsapp message on 9599147110 to begin!
Frequent searches leading to this page:-
Singapore and Malaysia package, Singapore tour packages from Mumbai, Singapore Malaysia tour packages 5 days, Singapore tour package with cruise, Singapore family tour package with airfare, Singapore Malaysia tour package with cruise, sunrise in angkor wat cambodia