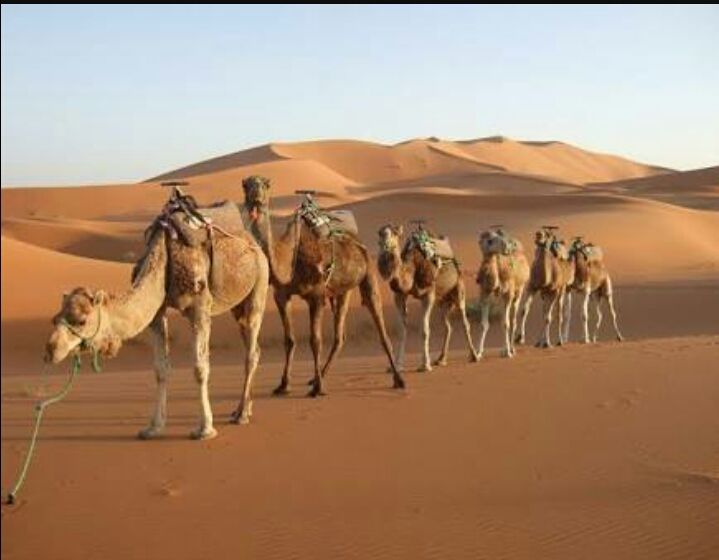 Jodhpur is one of the most famous destination of Rajasthan. We covered The Blue City in 1 day. We visited in mid- September, which isn't very hot. At least it was bearable. The tourist influx was also low so accommodation and transport was also cheap.
We reached Jodhpur in morning from Mumbai by train and had a full day to explore the city. By chance, we came to know about retiring room facility on the station itself and we got one of their AC rooms. They were running full which was quite a surprise for me. The rooms were decent. We freshened up and left. Outside the station, there were zillions of auto rickshaw drivers who were offering us deals to cover all the important places of the city. (Bring up your negotiation skills). We booked one (Rs. 1200, a bit extra as Mandore Gardens is bit far) and started with Mehrangarh Fort. Though later I found that lanes in Jodhpur are particularly narrow and hence are best navigated by auto-rickshaws.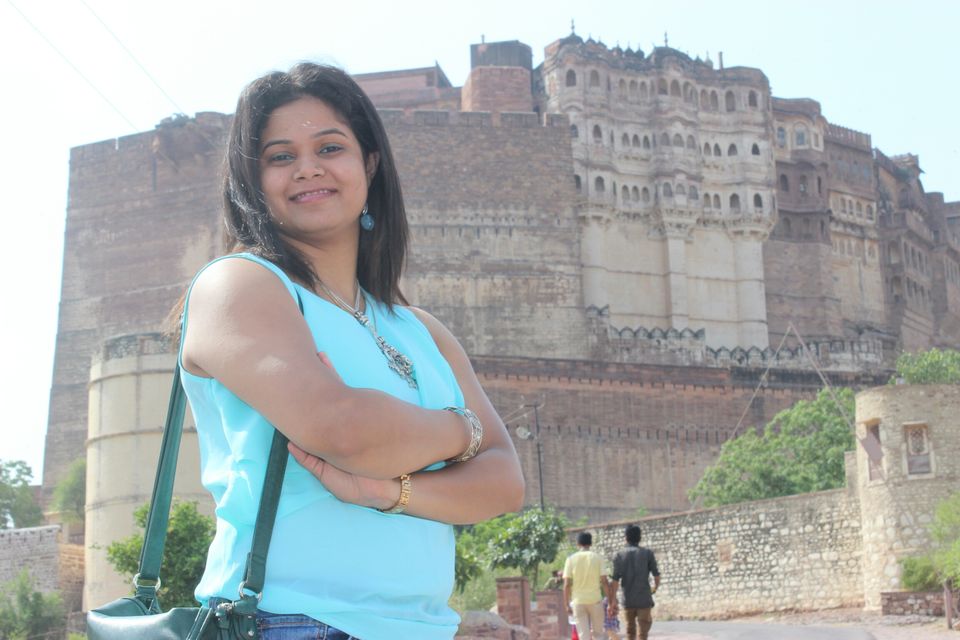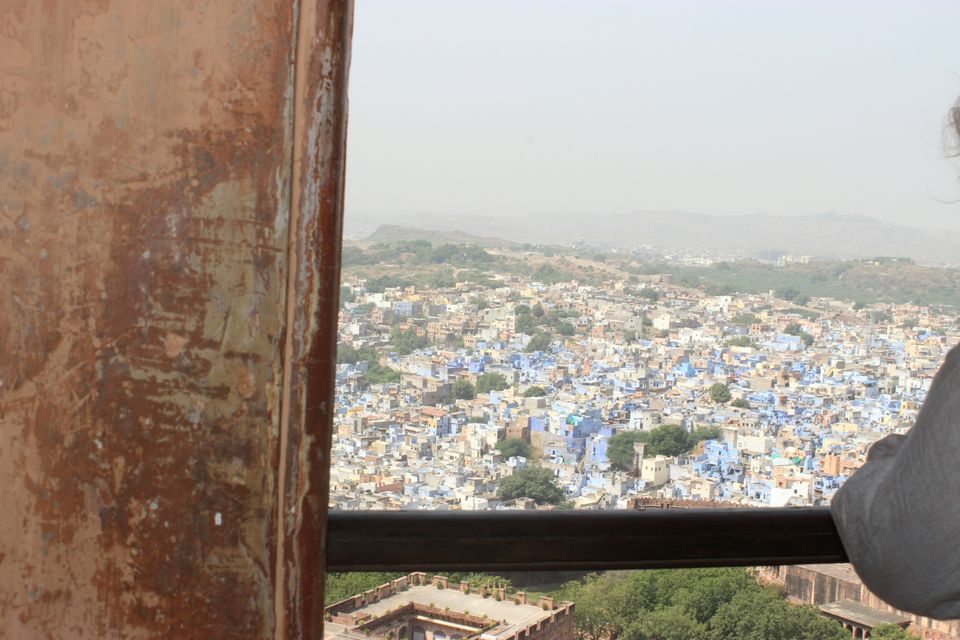 We then explored Jaswant Thada, which is right next to Mehrangarh Fort. It is a cenotaph or an empty commemorative tomb. In addition to the monument, it also features spectacular gardens. The view from here of Mehrangarh Fort was spectacular. Do not forget to click a picture!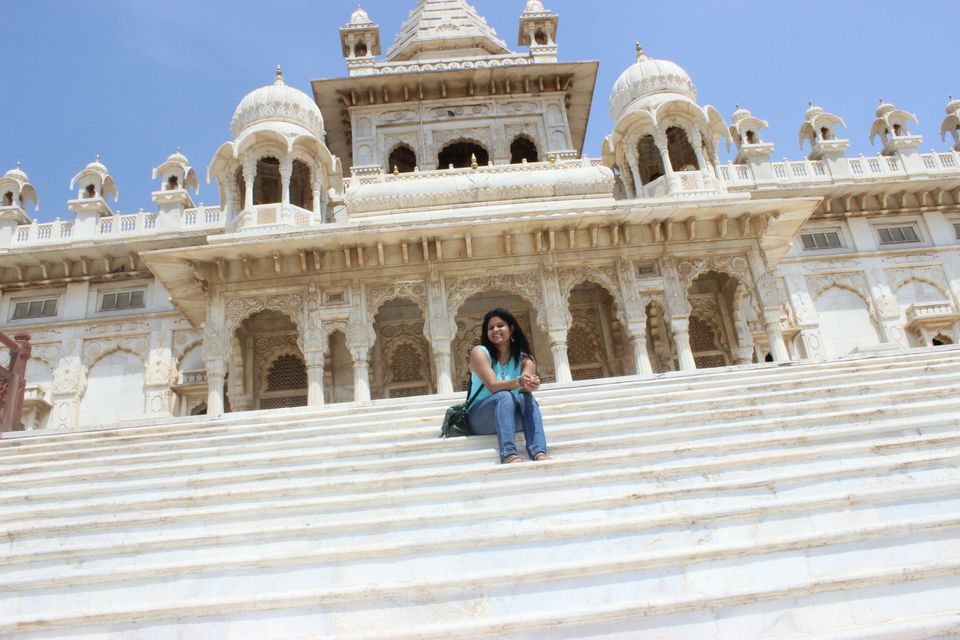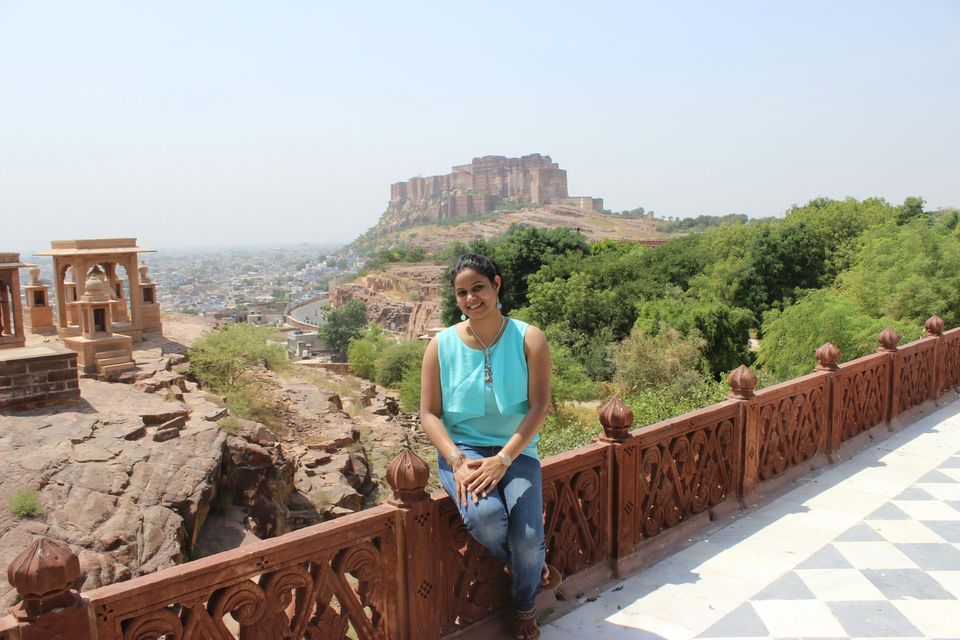 We later on headed to Umaid Bhawan Palace. A part of the palace has been recently transformed into a 5-star hotel. Another part of the palace is still occupied by the royal family of Jodhpur. And another part is a museum that showcases the art pieces of the royal age. There were lot of vintage cars for display also.
We were hungry by the time we got done with Umaid Bhawan and the driver took us to a restaurant called Ravla. The food turned out to be super delicious. Chicken curry was mouth watering.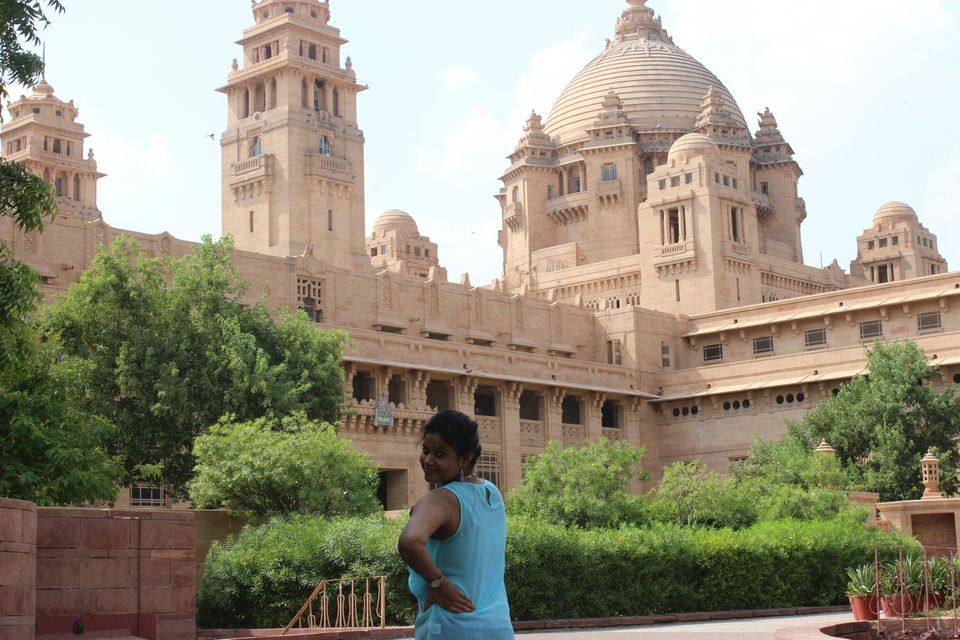 We then headed towards Mandore Gradens. It has a museum, a 'Hall of Heroes' dedicated to Rajput heroes from popular folklore and a temple dedicated to the 33 crore Gods. Lot of monkeys around. Though dirty and seemed neglected, you can visit if you have time. Remember to have a to and fro transport because finding anything here is very difficult. Tourists were very low.
The auto driver advised us to do some shopping in and around clock tower. He dropped us at the clock tower market. We gave him a generous tip for being so patient.  You can see Mehrangarh fort behind. We bought some tie and dye (Bandhani) dress material and a saree. Bargaining is must. We even bought a cloth stool (stuff your discarded clothes inside it and it becomes a stool). My friend bought a pair of mojaris (you will be spoilt with choices) for herself. You can easily spend 1-2 hours exploring the shops.
Unique and alluring in its own ways, this is one perfect destination for those who are looking for an ideal travel experience. We headed back to catch the train to our next destination.
Tips:
1.In case you have been to Jaisalmer, you can skip the desert ride. Jaislamer is more beautiful in that regard.
2.Do your shopping in Jodhpur as most of the Rajashthani stuffs are cheaper as compared to other cities of Rajasthan.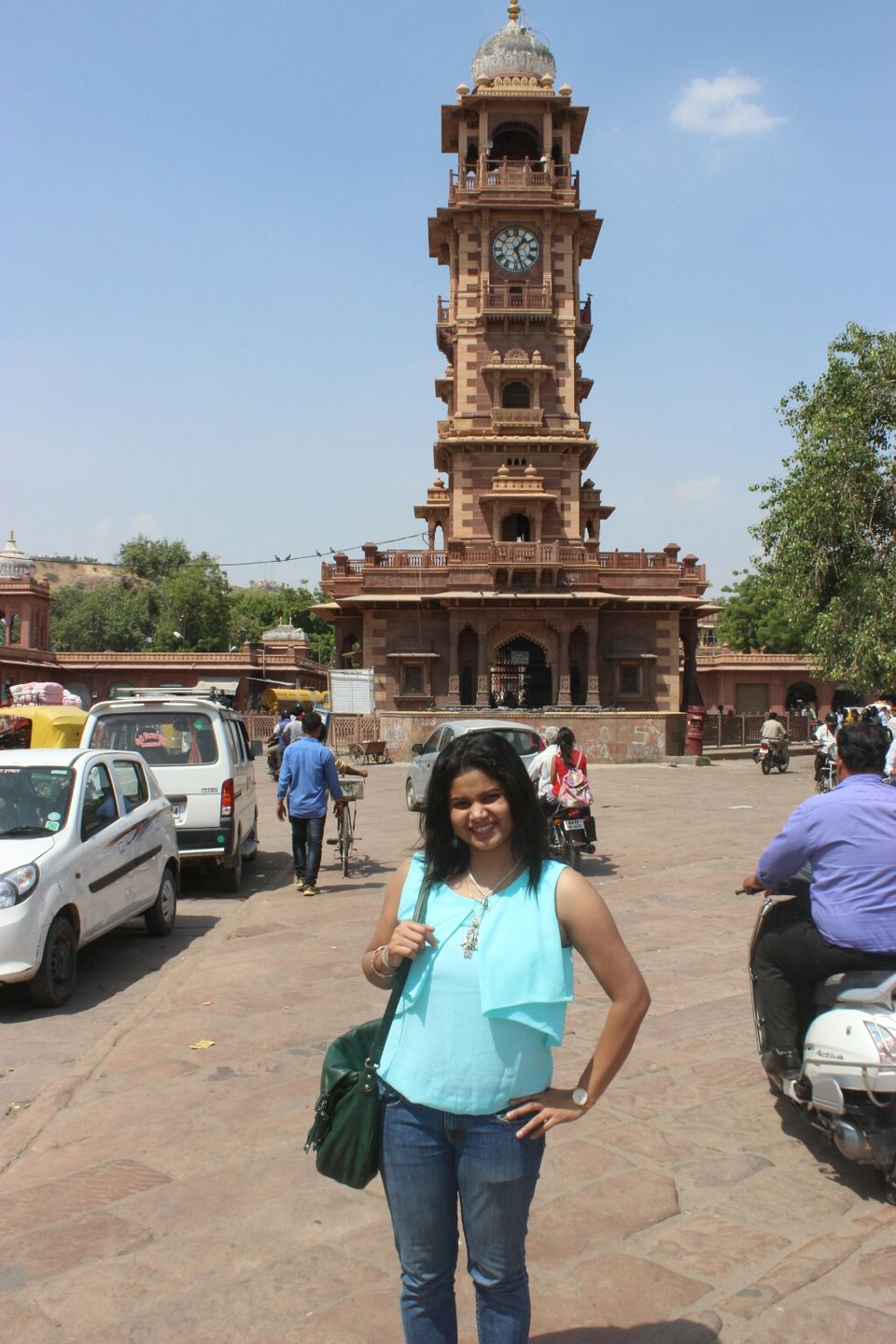 Jaisalmer, the gateway to the Thar Desert and a popular tourist destination in India that is notable for its incredible yellow stone architecture. We arrived Jaisalmer from Jodhpur in morning (overnight journey). We were staying in a hotel (The Royale). The hotel staff did let us do early check-in. Jaisalmer fort could be seen from their restaurant. We stayed there for 1 night. We had booked a cab for 2 days to explore the city (Rs 3500 for 2 days).
Our cab picked us and we started for Jaisalmer Fort which stands tall and proud displaying the Rajasthani architecture. Though I was surprised to see people still living inside. It is honeycombed with narrow winding lanes, lined with houses and temples along with a large no.of handicrafts shops, guesthouses and restaurants. Cleanliness and maintenance is at all time low. Do not miss the Jain Temple inside the fort.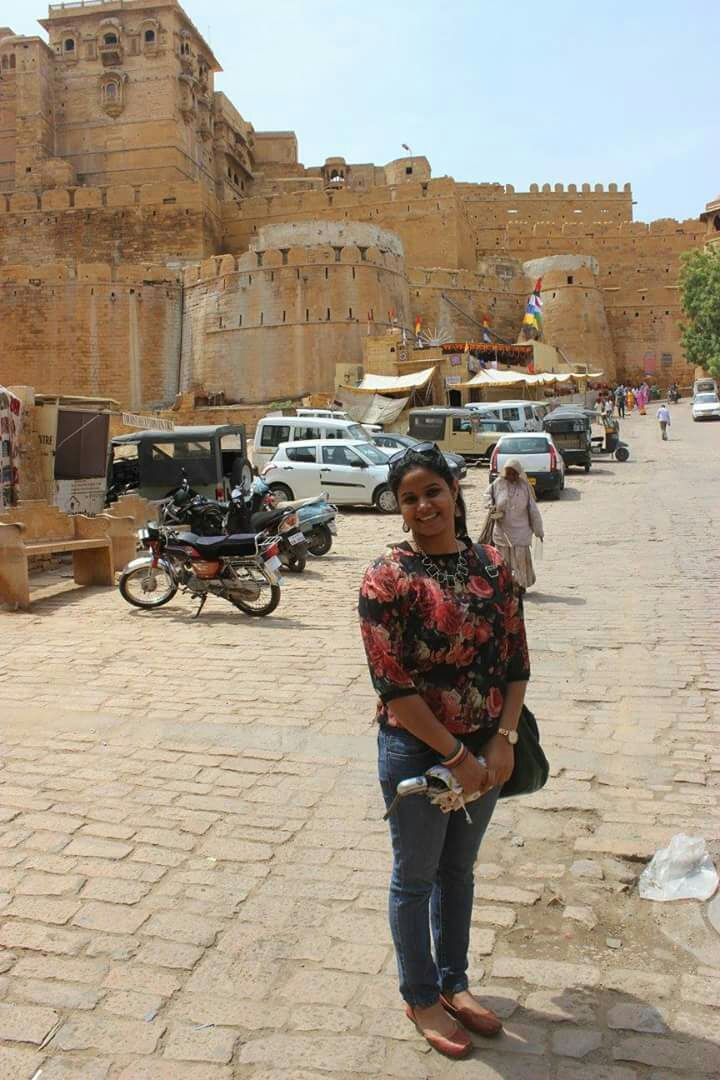 We then moved to our second destination which was Gadisar Lake. And the first thing we noticed was that there was no tourist. You will find temples, and Chattris around the banks of this lake. We skipped boating as the day was becoming hot. You can skip this if you are short on time.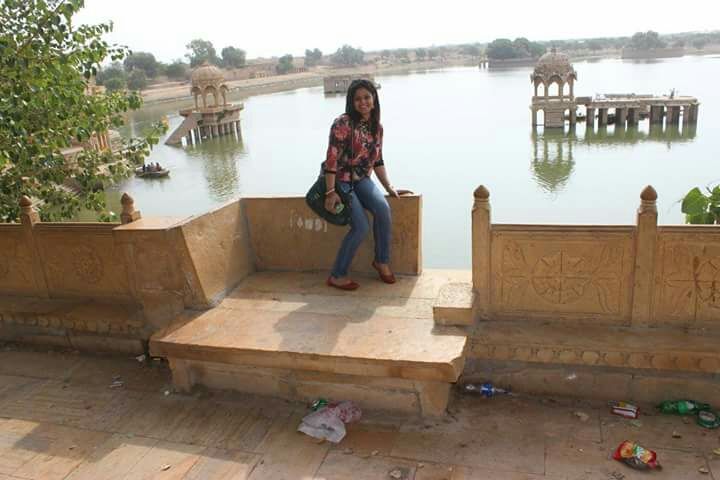 We then headed towards Patwon Ki Haveli which was a bit disappointment. Nothing much to watch. Additionally, the charges were exorbitantly high. Inside the haveli you get to see various household equipment, traditional clothes, utensils and everything that was being used by the Patwaons family. On the spot we decided to skip the other havelis (Nathmal Ji Ki Haveli and Salim Singh ki Haveli). We simply passed from outside and it was bit similar to Patwon Ki Haveli.
We headed back towards our hotel after having a quick lunch. The driver was supposed to pick us up at 4:00 PM for our second part of the journey.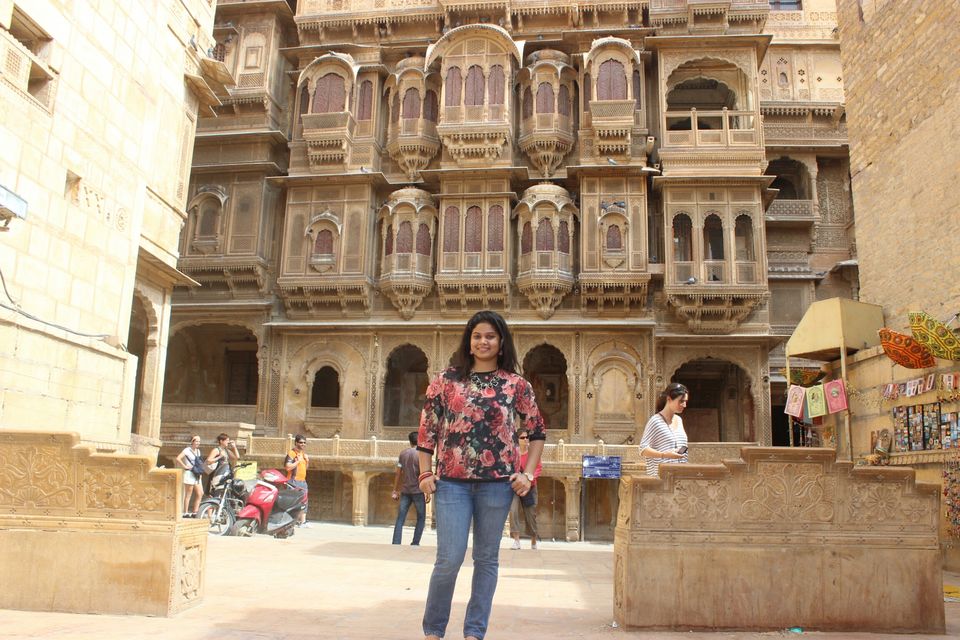 We headed towards Kuldhara village. The drive was very scenic and beautiful. Roads were well maintained. It took us approx. an hour to reach Kuldhara. On the way the driver kept telling us about different ghost stories associated with it. Visit it to get a glimpse of the past and get spooked by its tales. Due to some curse, the village remains abandoned even today. We certainly got that eerie feeling when we were inside the village, however it was also very exciting at the same time. The fact that one is not allowed to venture here in the nights and this has been enforced by the government also adds to the excitement.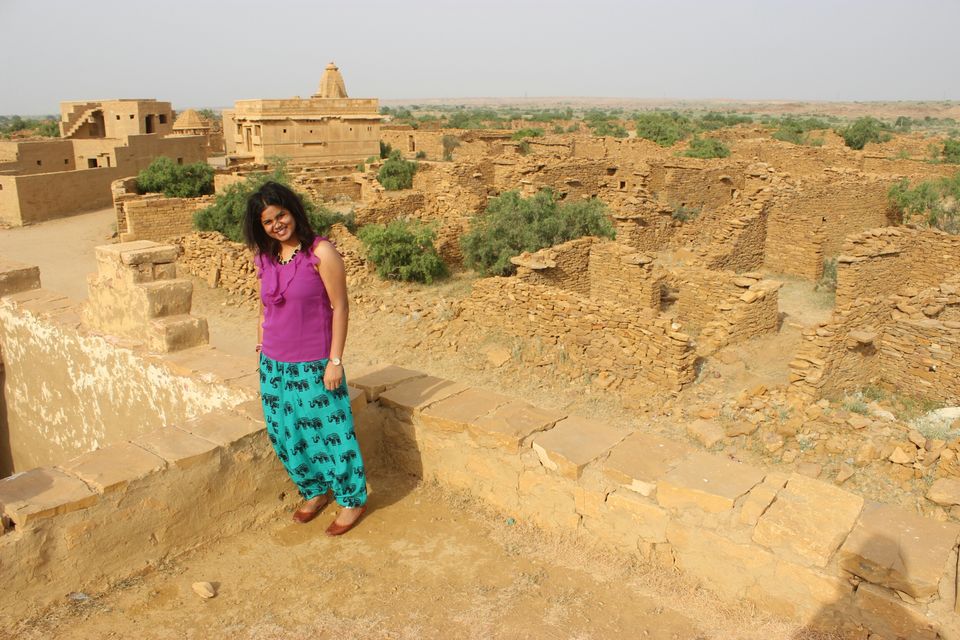 Our next destination was Sam sand dunes, the ideal location to set off for the Desert Safari. Do bargain for a deal of camel and jeep safari (dune bashing) and cultural evening with dinner. We paid Rs.1800 (2 people) for safari and Rs.1000 for cultural program. (They usually quote very high, start from half of what they say). To have a feel of the desert, you need to undertake Desert Safari. Dune bashing was an ultimate experience. You should definitely try. Our driver was a young lad but he was simply great. Camel safari was also fun. The experience is great especially when you go around sunset. The camel guy charged us some 200 bucks more to take us farther into sand. Sure the dunes don't stretch on forever, but they are certainly big enough to have some fun. thankfully, the tourist season was yet to start so it wasn't that crowded.
The cultural program arranged was fine.Dinner was pathetic. I would recommend to skip the cultural program. Nothing much exciting and you aren't missing it on much.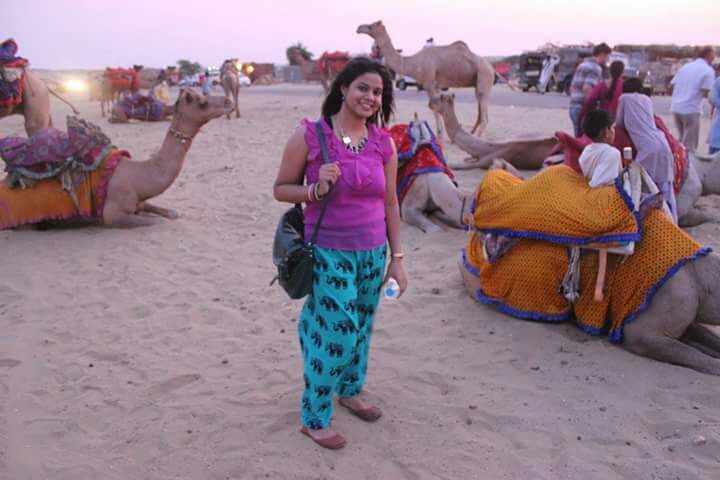 We started our day with Bada Bagh. And yes the place reminds you of scenes of Hum Dil De Chuke Sanam movie. No ticket counters but a guy was sitting outside who charged us some Rs 50. And the place was almost deserted. The place was dirty and lot of broken beer bottles as well. Clicking pictures using the cenotaphs as the backdrops was nice.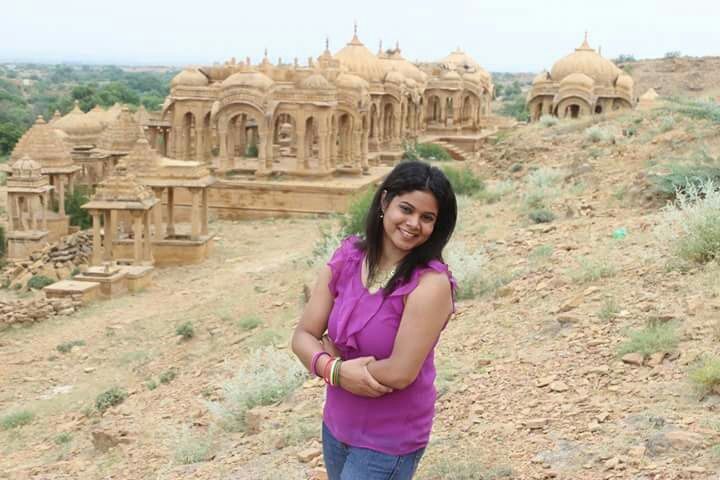 Our last stop was Tanot Mata Mandir which took us close to 2 hours. The drive was scenic. The roads were empty. The place is historical and it definitely reminds you of the movie Border. The temple is clean and well maintained by Army. They say more than 3,000 bombs were dropped either in the vicinity or on the temple, but none exploded. And one can see some of those bombs in the Museum built by Army inside the temple premises. Also, Army has built a Vijay Stambha to mark the victory of Longewala battle inside the temple compound.
We missed visiting Longewalan war memorial which was another 40kms as we were short on time. Additionally, you require permission to visit the Indo-Pak international border (open only till 4:00 PM) which can only be obtained in Jaisalmer.