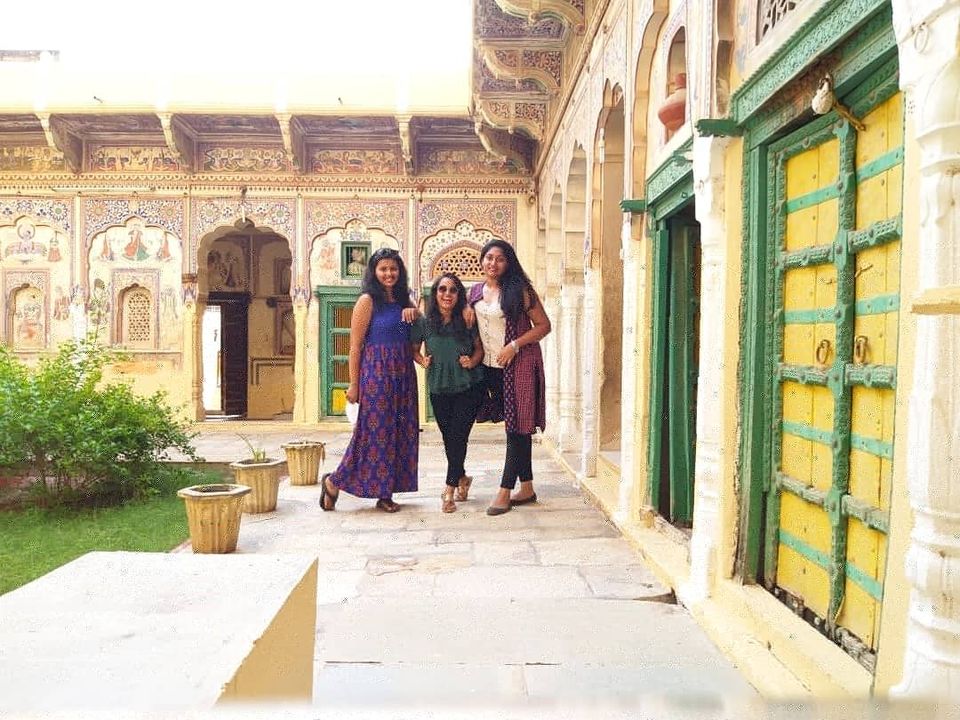 When we arrived at Jaisalmer, we knew that we were heading to Bikaner in 2 days, but were clueless of how were we going to do that. After enquiring with the locals, we boiled down to taking a night train, that reached Bikaner at around 5a.m. We intentionally avoided night travels for safety reasons, being just 3 girls going around, but we had to take this one.
Day 1
We didn't really have an elaborate itenary for Bikaner as we were here just for a day. We visited the Junagharh fort, which i'd say is one of the best in terms of scale,and how well it has been maintained. They have compulsory guided tours, which makes the walk through alot more meaningful and informative.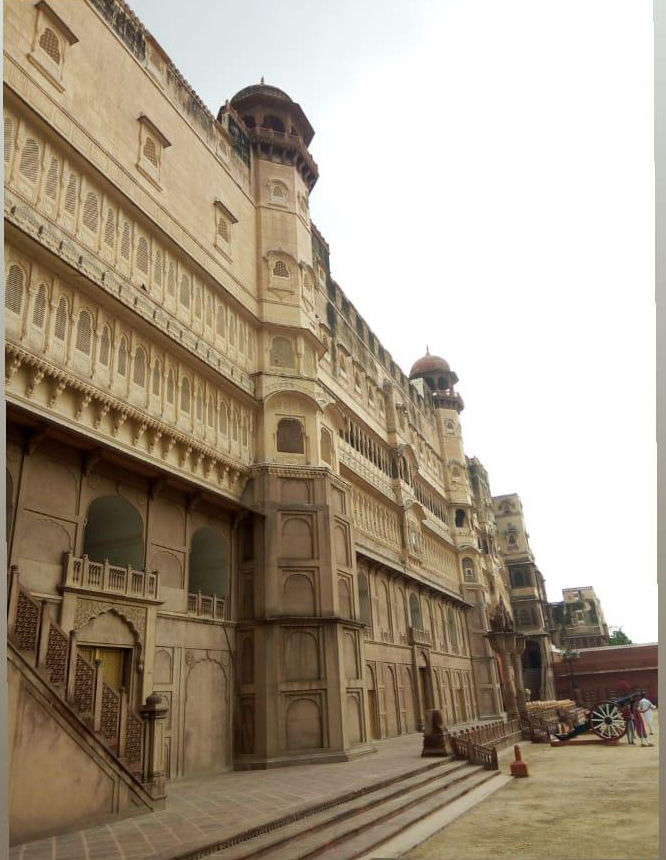 There was noway we would miss this place when we had come all theway to Bikaner. So we took an auto to take us to the very famous rat temple known as the Karni Mata Temple. (Take an auto that ll bring you back to the city, as the temple is on the outskirts). It's an experience i will never want again. the rats move all around you all the time, and all you fear is that it shouldn't come beneath our feet. We were cautioned to drag our feet and walk. Lol. The ride was fairly dusty, and tiring because it was quite a distance we had travelled to and fro.
Day 2
Early morning we set out for our next destination Mandawa. We love striking conversations with locals, they tell you the best stories. So we had to somehow talk to this driver who was to drop us to Mandawa. He told us about their customs, culture and marriage tradition. honour killing incidents etc, listening to which we really felt how blessed we were to be living in a society that fairly alot more forward if one would compare.
Mandawa which falls in the Shekhawati district is full of palacial mansions or havelis as we can call them. When you visit here, make sure you stay only in a haveli. Its totally worth it. What is the sight seeing you do here ? Havelis, and many more havelis. Also, alot of Bollywood movies have been shot here. Talk to the locals. They are the best guides to tell you which are the shooting spots. We stayed at Mandawa Haveli, and it was the best decision. Their hospitality is great and they served us the best food we'd had so far.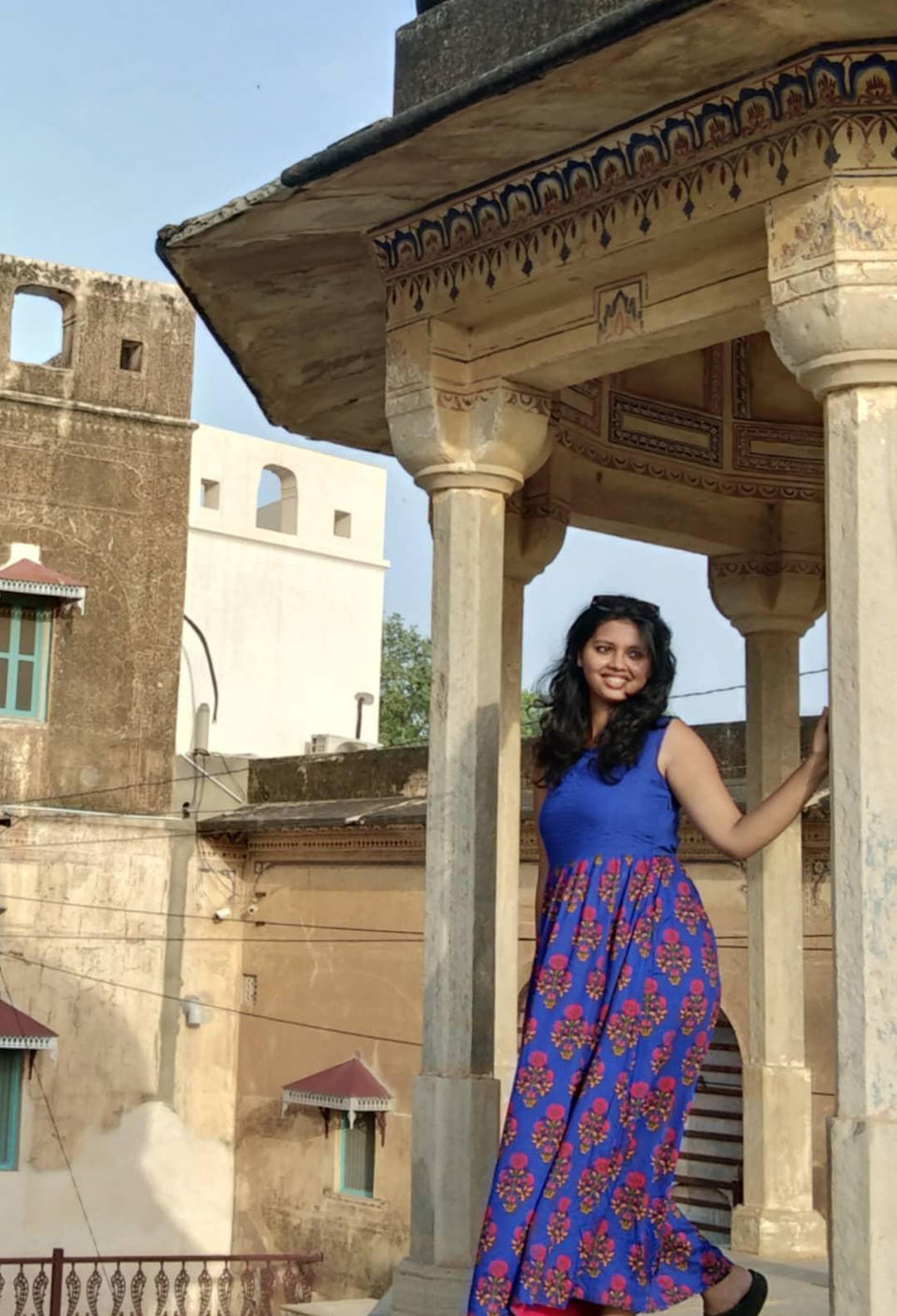 There is no specific itenary for Mandawa. We were handed over a hand drawn route, that we followed and according to which we enquired as we walked. Mandawa can be covered on foot literally. We were served the best thali of our trip here, on the terrace of the haveli. The scariest part was the fact that we were the only guests they had for the day which also meant it was only the three of us who would stay in the haveli.
Day 3
The next morning, we had to move to jaipur to get our flight back to Goa. We got into an auto with all our luggage. He was to drop us off to a junction from where we would have to get into a bus that would take us to Jaipur. He didnt just drop us, he waited with us until the bus came, helped us load our luggage into the bus and made sure we got in and waved us goodbye. I somehow have always failed to understand how kind unknown people have been to us while we are in such unknown random places.wn
This was the end of our Rajasthan tour. 3 girls, 9 towns over 16 days. its been the best trip, and what lovely people almost everywhere.