The state of Rajasthan is famous for its tourist attractions and when there are tourists, there are hotels, resorts, and all sorts of lodging facilities. In this article, we are going to talk about some unique resorts in Rajasthan. These resorts have been picked on the basis of their location, services, and some distinct attributes. So let us begin with the first entrant of our listicle:-
1. Thour Nature Resort (Jawai)
Nestled in the heart of Jawai, a small region in the Pali District, this resort tops the list because of many salient features that it provides to its guests. First of them would be its location i.e. Jawai, a lesser-known destination so far for the tourists who come to explore Rajasthan.
Jawai is known for a few things, it becomes a unique destination for ecotourism as it provides a different sort of habitat to the wildlife here. Like all the other wildlife reserves of the country, Jawai does not bestow dense and lush green forests to the animals. Instead, it engulfs a wide range of granite hills that provide shelter to leopards that happen to be the apex predator and the biggest attraction for the tourists coming here.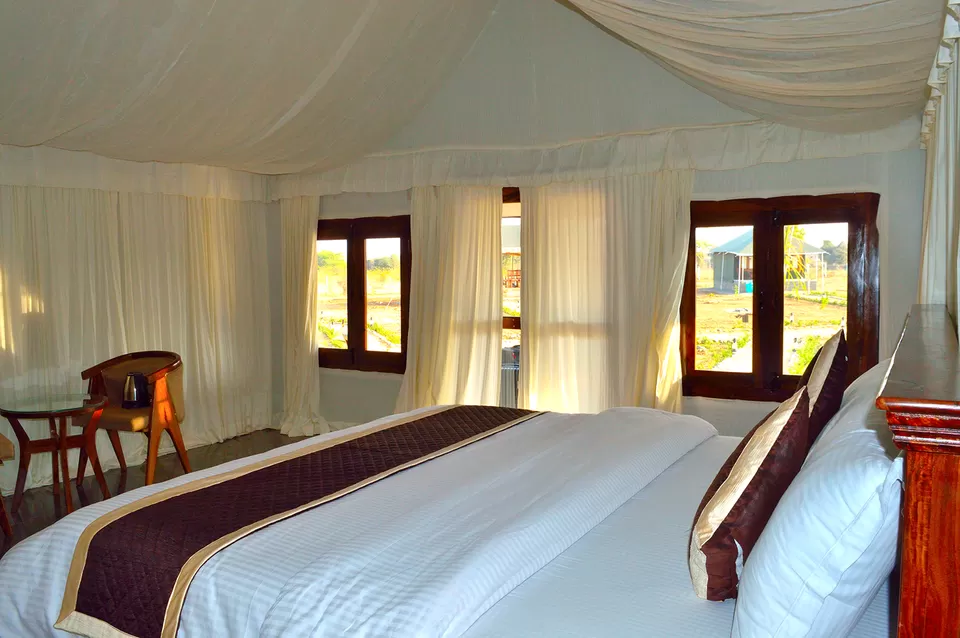 Other than the big cat, you also get to see several species of migratory birds, crocodiles, foxes, wolves, sloth bears, hyenas, nilgai, and various species of reptiles and insects as well. The Jawai dam becomes a perfect vantage point from where you can take some panoramic stills of this entire area. If you are thinking that this place is only inhabited by wild animals, then you would be utterly wrong. Jawai happens to be a place where humans and leopards have co-existed peacefully for decades now.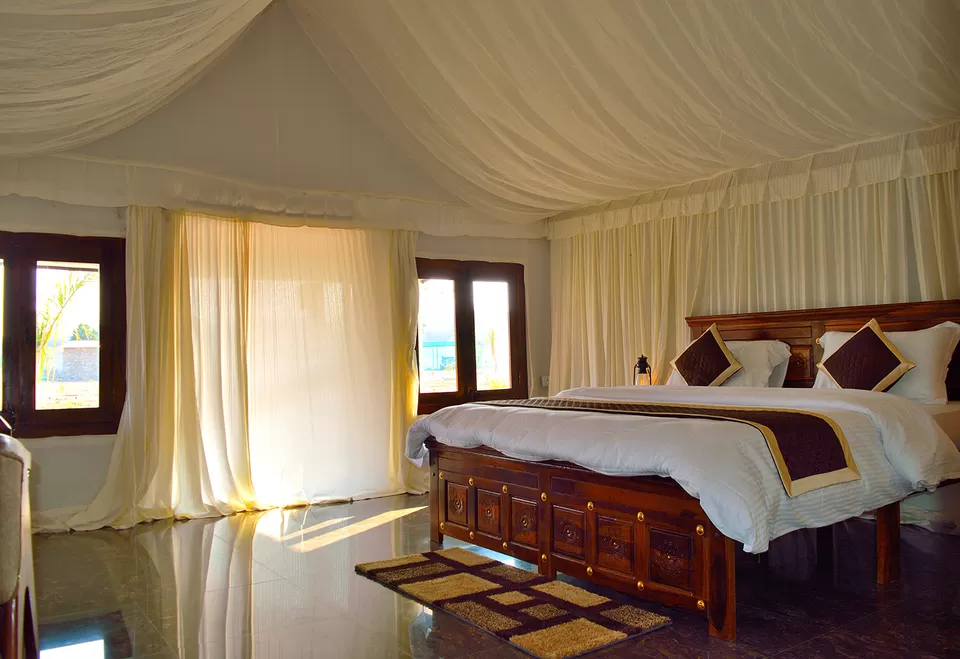 You would not believe in the very places where the beasts roam about, shepherds also bring their cattle to graze and there hasn't been a single attack on either the humans or their cattle when they are accompanied by the former.
Now you know that Jawai is different from all the other wildlife hotspots of India, so let us shift our focus back to the resort. Thour is not just any other resort opened to make profits from the rising popularity of this area, this is a resort property that makes genuine efforts to bring people closer to this region.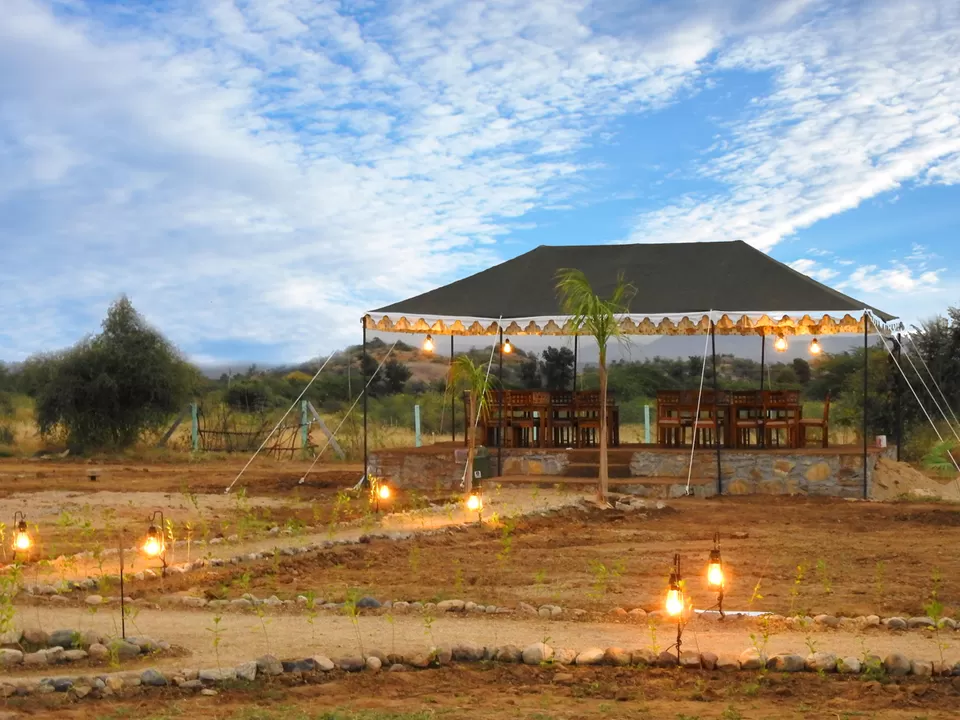 Their endeavor to make this place more popular over social media is commendable and the services they provide are also unparalleled in many ways. Safari is obviously the biggest attraction when you are coming to this area, and they have ensured that the ride remains thrilling and you don't get disappointed. They have experienced rangers who are aware of this entire area, they know the places where the spotting of leopard is easier and quicker.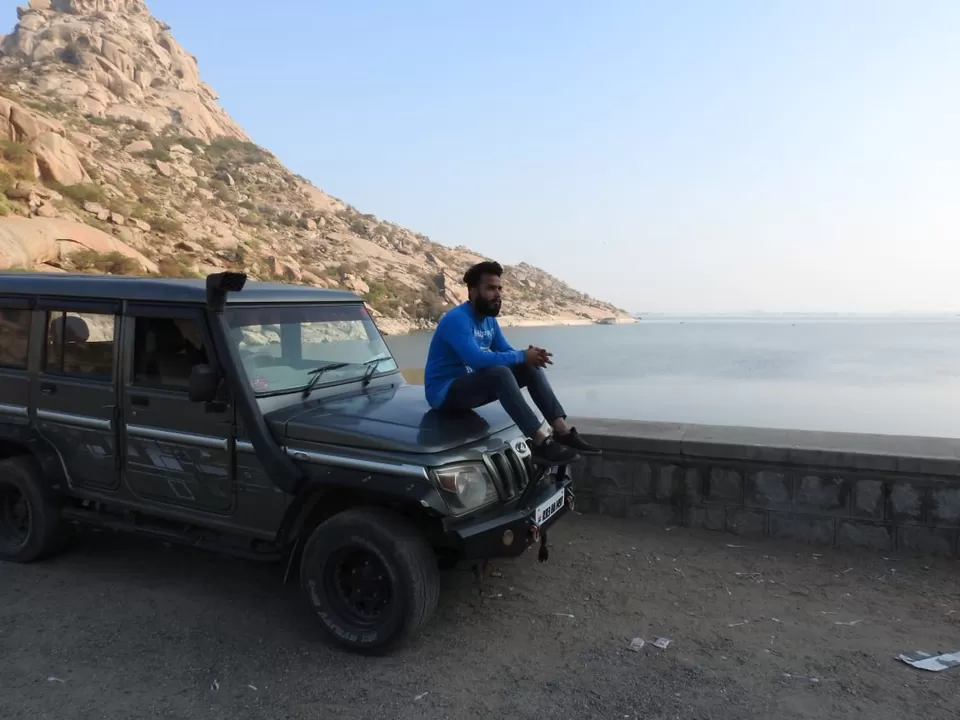 If you just want to do a safari and go back home, they make it possible which also helps them earn a brownie point. The packages that they provide are flexible and the staff is always ready to help you in tweaking the former in order to make the tour more affordable for you. And in case you won't stay, then you will certainly be delighted by the swanky glamping tents they provide. The tents are spacious from outside and accoutered with an en suite bathroom, air conditioner, plush bedding, and various other facilities. The service is exemplary and every member of their staff is determined to make your stay comfortable and enjoyable.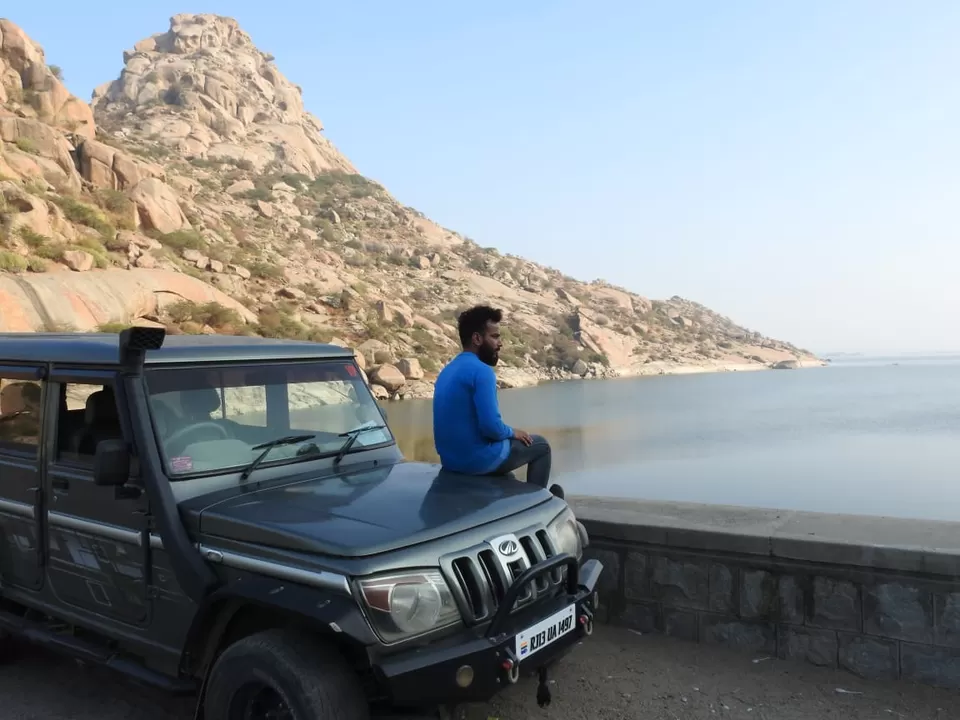 You can enjoy the bonfire in the evening with your friends, family or all by yourself with your favorite brand of scotch, whiskey, beer, rum, etc. The drinks would be accompanied by some classic Indian delicacies that chefs prepare as per your specifications. If you want to bring your own barbeque and c1. Thour Nature Resort (Jawai)ook, they also allow you to do that. But if you are eating the food they provide, you will not just be eating a delicious meal, you would be savoring home-grown organic food. Since you are visiting wildlife where leopards dwell who are stealthier and more opportunistic predators, you also need to be sure about your own safety.

Thour takes care of that with CCTV cameras and armed guards that have been deployed to secure the property from the infiltration of any wild animal. Therefore, you can take a leisurely stroll in the property without any fear and even remain outside the whole night if you want to. Thour makes great efforts to bring the real beauty of this region before its guests and it certainly succeeds in doing so.
2. Samskara Resort & Spa (Jaipur)
The name clearly suggests that it is meant to give you a more authentic experience of Indian culture and living. It becomes a place where you can de-stress and have a great time with your friends, family or all by yourself as well. The property's grandeur is praiseworthy and the lush green environs set your mood to have a perfect time.
You can try some authentic massages and other therapeutic treatments based on Ayurveda and rejuvenate the energy of your body. There are a grand banquet hall, a restaurant, and a conference hall, all of this makes it a perfect destination for any sort of personal or corporate event. There is large swimming to relax and the property can be explored for hours.
3. Taj Aravali Resort and Spa (Udaipur)
A property of Taj hotels needs no introduction and this palatial resort is ready to amaze you with a picturesque setting. The architecture and grandeur of this property will surely give you some jaw-dropping moments. Furthermore, the arboreal style brings you closer to nature while letting you enjoy all the comforts and luxury.
From banquet hall to roof-top restaurant, spa, rooms, and swimming pool, everything is up to the mark here. It becomes a place where you can enjoy luxury at its best and spend a perfect time when you are on a holiday or a brief getaway.
4. Marugarh Resort (Jodhpur)
Take one look at this property and you feel like you are going to a palace to spend a great time. This resort has maintained a grand property and delivered absolute luxury to all its guests.
The location of the resort makes it even better as it is situated near a range of rocky hills. You get a perfect view of the surrounding and you can enjoy a large swimming pool, a colossal banquet hall, and luxurious rooms along with the sprawling property. With all these features, this resort never ceases to amaze you.
5. Bagh Dera Resort (Sawai Madhopur)
The very name of the resort suggests that it is meant to bring you closer to the tiger reserve of Ranthambore and it surely does that without a doubt. The expansive property comprises of a large number of glamping tents that are equipped with the modern facilities. It also provides safari along with many other activities. Therefore, if you are planning to visit Ranthambore, you can certainly consider this resort for a comfortable stay and to spend some great time.
Rajasthan is a place that offers plenty of attractions to tourists and there are many destinations that are lesser-known and worth exploring, we hope that this blog would help you choose a perfect destination for your next getaway.