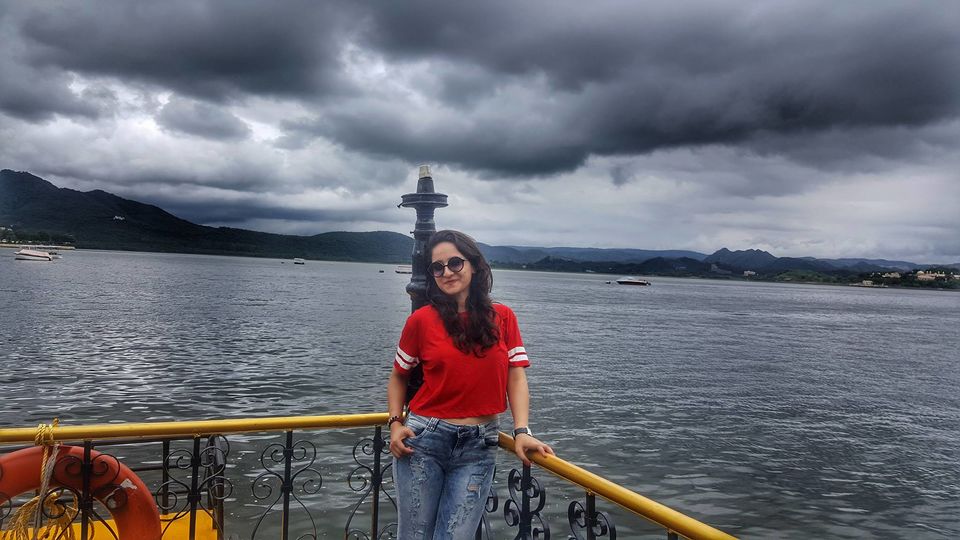 Something about this place is magnificent. If you have been to Udaipur you will relate to what I felt and if you have not, you should definitely put this in your wishlist.
You will not believe this part exists in the desert land of our country. Also, known as Venice of the East, Udaipur is a real retreat to eyes.
Udaipur was on my list from a long time and I had thought of going solo but somehow it turned out to be a flatmates trip. So, I went to Udaipur along with my two girl-friends.
How to reach Udaipur from Delhi-
Udaipur is about 660 km from Delhi.
We took Mewar Express from Nizamuddin railway Station (suits you best if you are planning to leave after office hours).
Flights from New Delhi to Udaipur are also very cheap if you plan your trip in advance. Prior to 20-25 days you can get a round trip for 3200 bucks or even less sometimes.
Ours was a sudden plan, so we preferred train, 3 AC – 1100 rs.
We reached Udaipur at around 7 in the morning. We took an auto from Udaipur Railway Station to Zostel which is in Chandpole and which we had already booked in advance. We had our breakfast at the terrace of Zostel while enjoying the weather- Monsoons are the best time to visit Udaipur.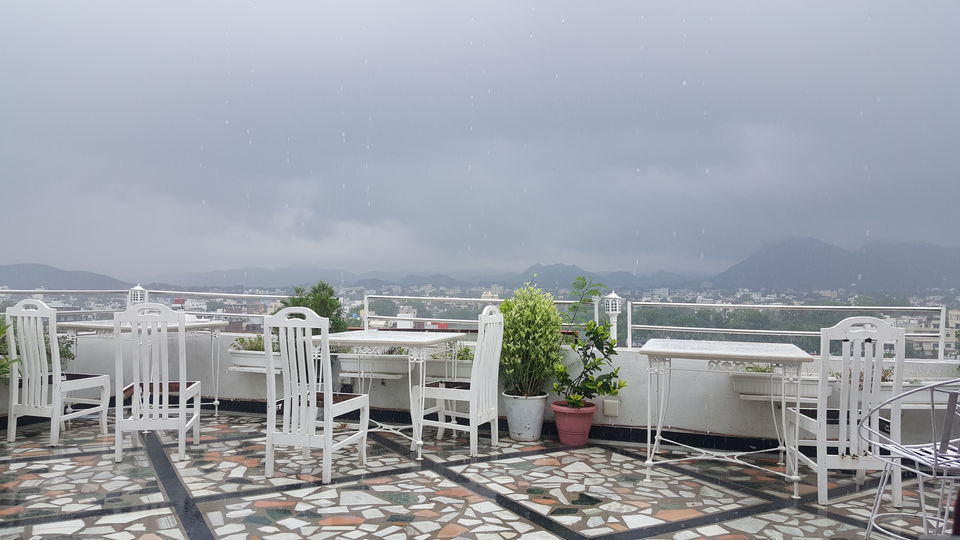 And, we were ready to explore the city.
Now the best part of this city is that all places worth visiting are very close. You can cover most of the Udaipur on foot or you can rent out scooties instead of cars to escape traffic of the main city at very nominal rate.
It is pretty close to the Zostel. It is a massive structure built by the rulers of Mewar Dynasty. We took a tour of the entire palace having glimpses of the Indian history. It took us around 2 hours to cover the entire palace.
It is enormously beautiful. You can see how luxuriously the royal family lived while they ruled India. You can hire a guide from outside starting from 200 bucks if you want to know the history in detail. Although, we did not.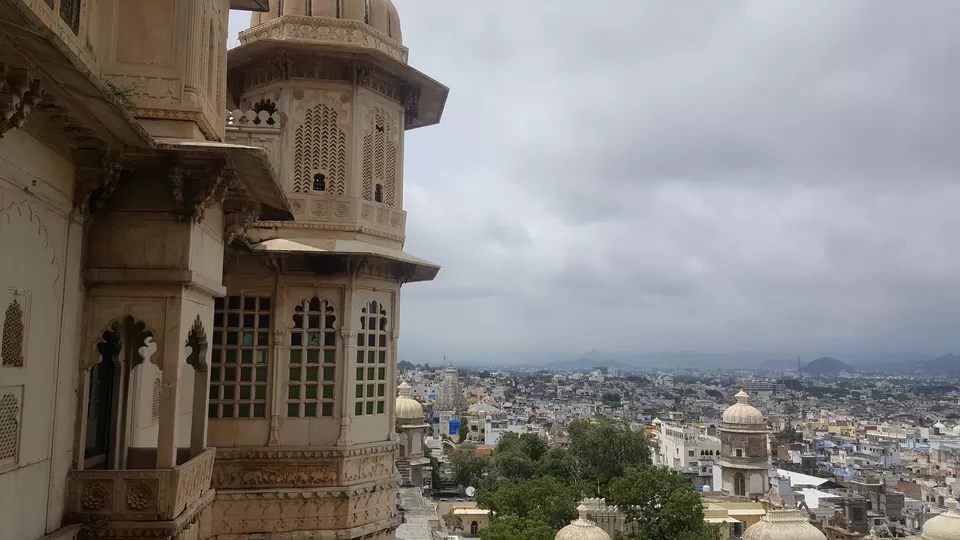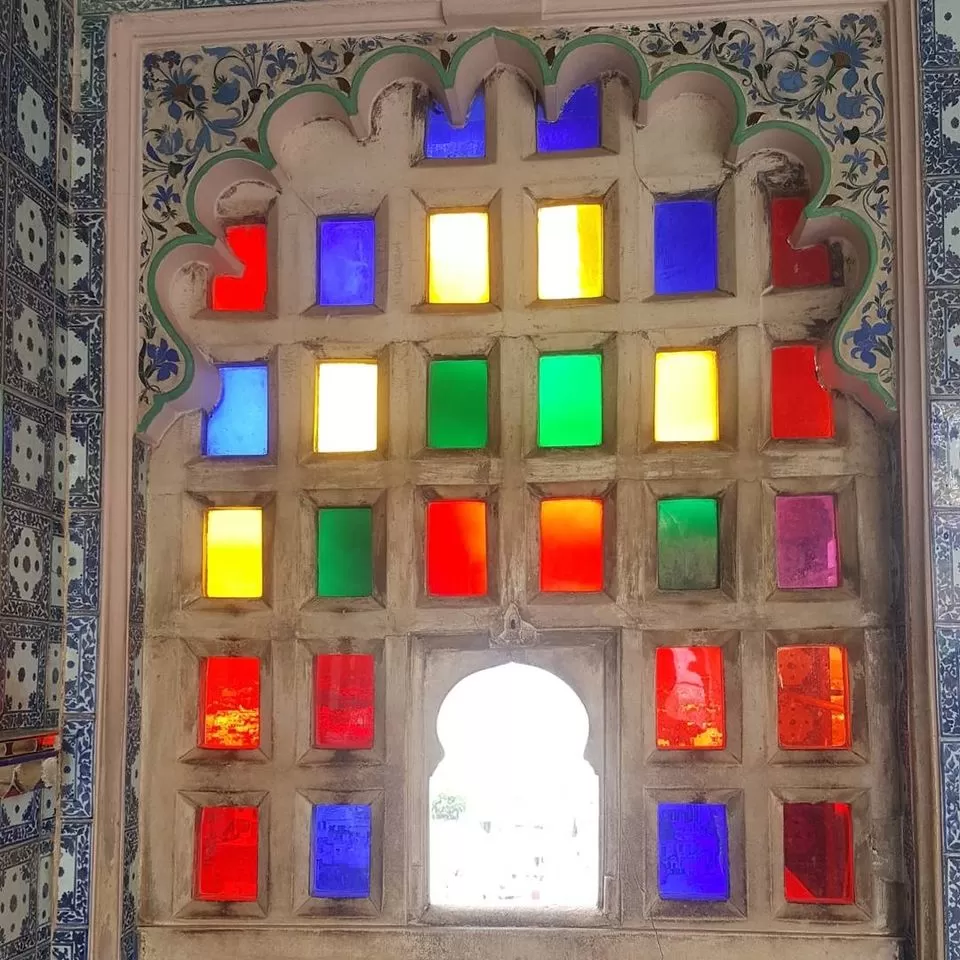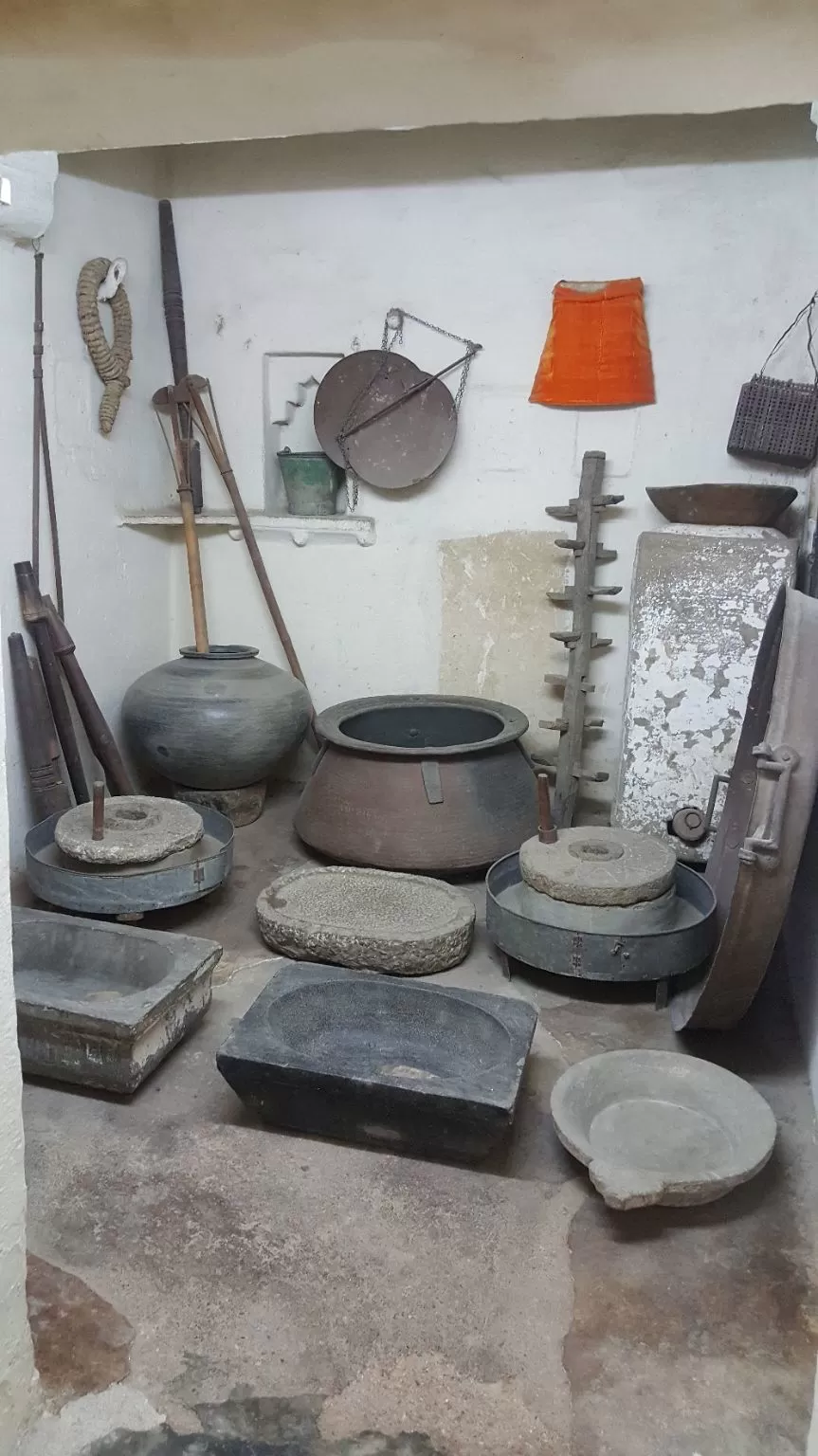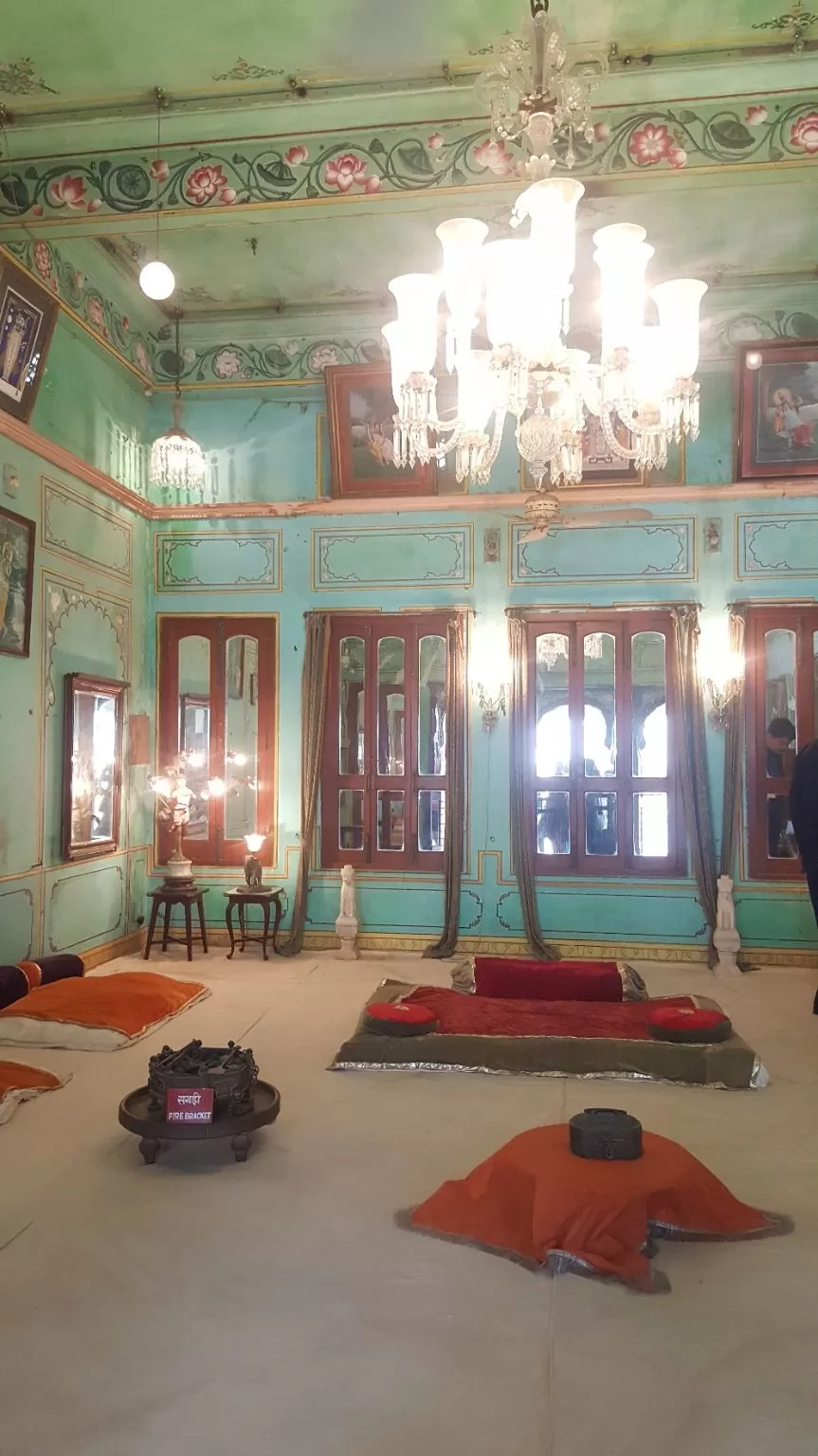 I would suggest you spend your evening at Fatehsagar lake. There are numerous eateries adjacent to the lake where you can please your stomach. It is a beautiful place for photography also. We sat beside the lake for around 1 hour.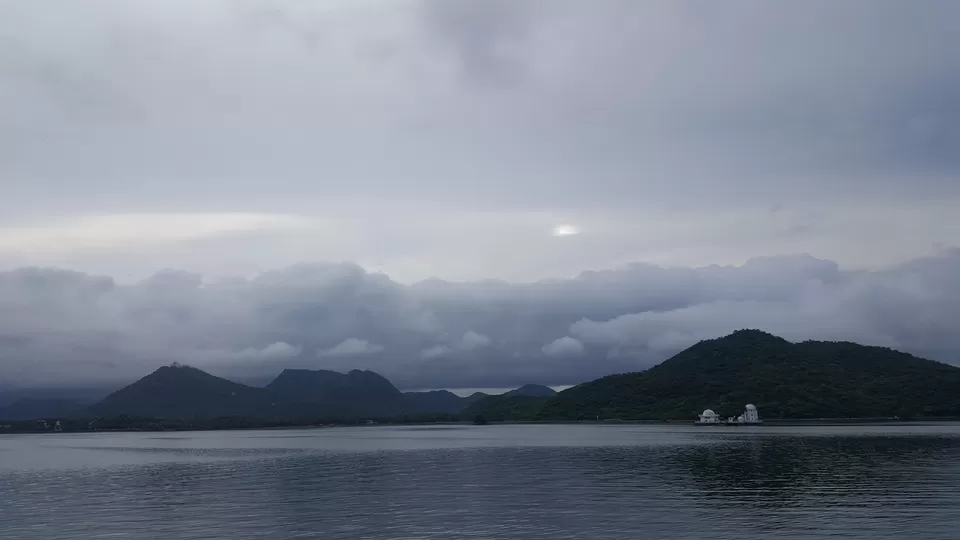 Now, if you have come to Rajasthan and you do not blend into its culture, you would not be doing justice to your trip and to the place. Bagore ki Haveli is the perfect place to get the real feel of Rajasthan. It is fun 1 hour show. I bet you will come out of the place with a shining bright smile. There is puppet dance, folk dance, tribal dance, and more, some of which are used in Indian traditions to celebrate the arrival of seasons, wedding, and festivals. Rajasthani Folk music is an additional delight.
Never miss this place if you are going to Udaipur for the first time.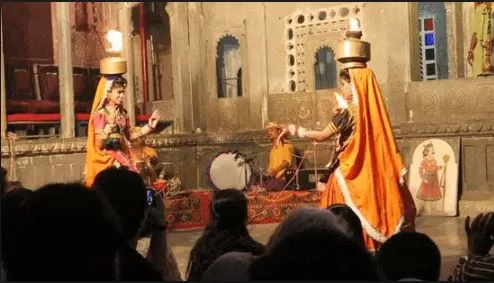 After the show, we went to Gangaur Ghat which is right outside Bagore ki Haveli. The shadow of Udai Villas falling on the river is a beautiful sight to watch. We had dinner at Ambrai. The food was disappointing here. This place is only famous for the view it offers.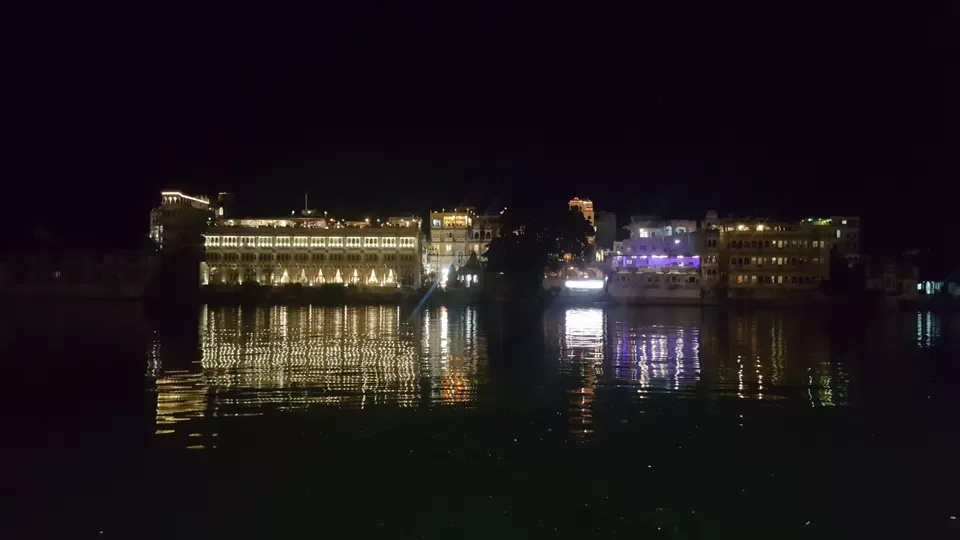 Tip: If you want to save money here is an important tip. The entry fees of Jag mandir is 300 rs., if you buy the ticket before 3 pm and if you buy it after 3pm it will cost you around 700 rs.
We deliberately missed Jag Mandir on day 1 so that we could cover it in the morning at lesser cost.
All geared up in our RED life jackets we stepped into the boats. Trust me, your Udaipur trip would be incomplete if you miss this. Plug in the earphones, play your favourite music and be ready to step into a magical world. And that's where I found my happy place in Udaipur (reference from my last travel blog).
Jag Mandir is basically an island Palace built on lake Pichola. There are some restaurants where you can sit, eat and enjoy the silence of the place. You can also click numerous pictures here.
There is also a garden at the back side where you can chill with your friends.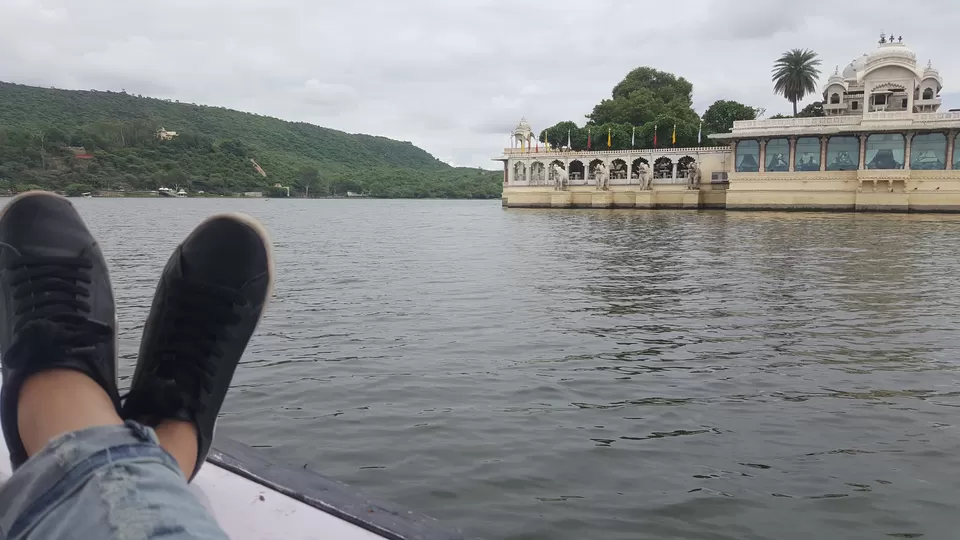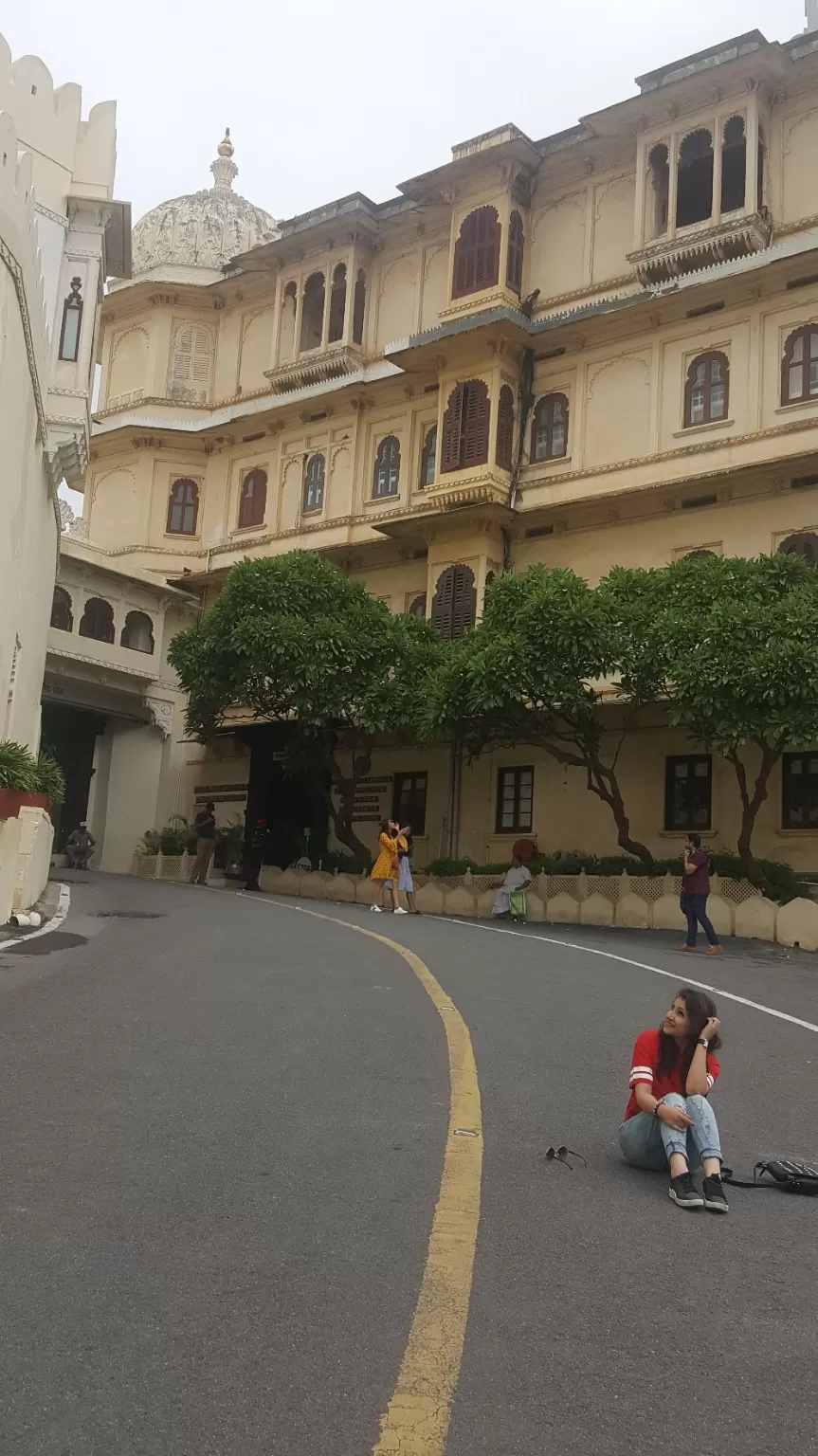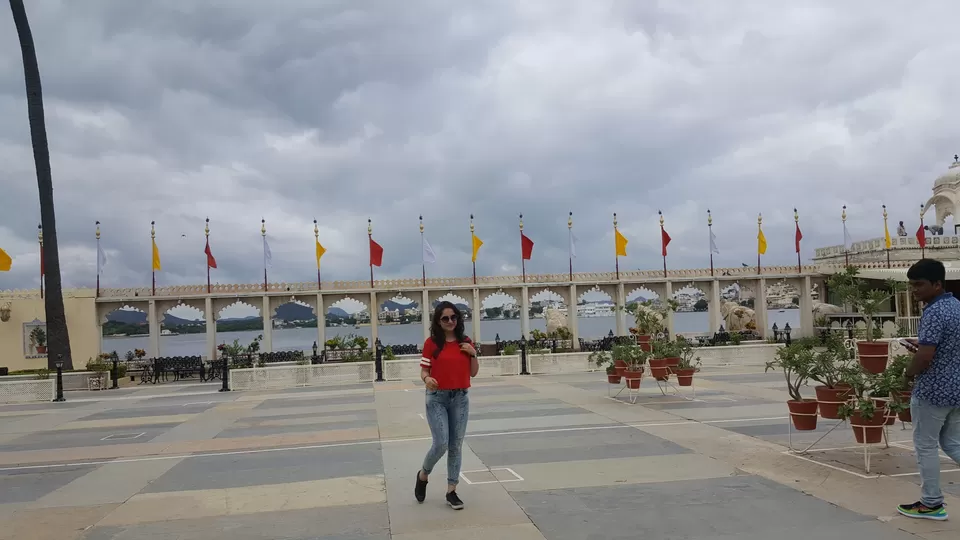 After this we went to Mount Abu. It's around 3 hour ride from Udaipur. We had hired a cab online for the entire mount Abu Trip at 4000 bucks and we were very fortunate to have got a really nice and chill driver who even gave us his car to drive. We left from Udaipur at 2 in the noon and reached Mount Abu at around 5.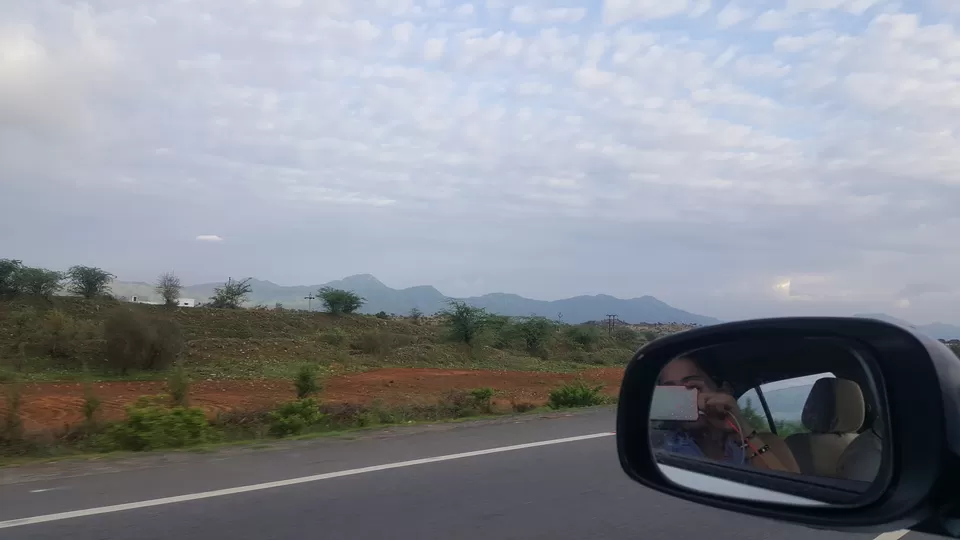 I would suggest you leave early afternoon because on the way you can have an encounter with the tribesmen (aadivasi) who might be troublesome. So just to be on a safer side travel a bit early. The entire ride is beautiful. You will see beautiful sunset on your way.
Tip: Please book your hotel in advance. We wasted 2 hours searching for a decent place as the hotels we looked online were mostly in the interiors which we came to know when we reached there. Try getting a hotel which is in the main marketplace. We stayed in Hotel Maharaja which was kind of good as per the place.
We went to take a stroll in the mall road. The weather was amazing. We had the famous rabri(a condensed milk based dish), pav bhaji .By 9:30 the entire place shuts down so there was no point staying outside. We dozed off as soon as we laid on the bed.
We got up at 7 in the morning and went on a morning walk to lake nakki.
Now, there are not many places in Mount Abu and we had limited time. We had to catch our train from Udaipur in the evening. So, we decided to just go to Guru shikhara- which is the highest peak of Aravalli range.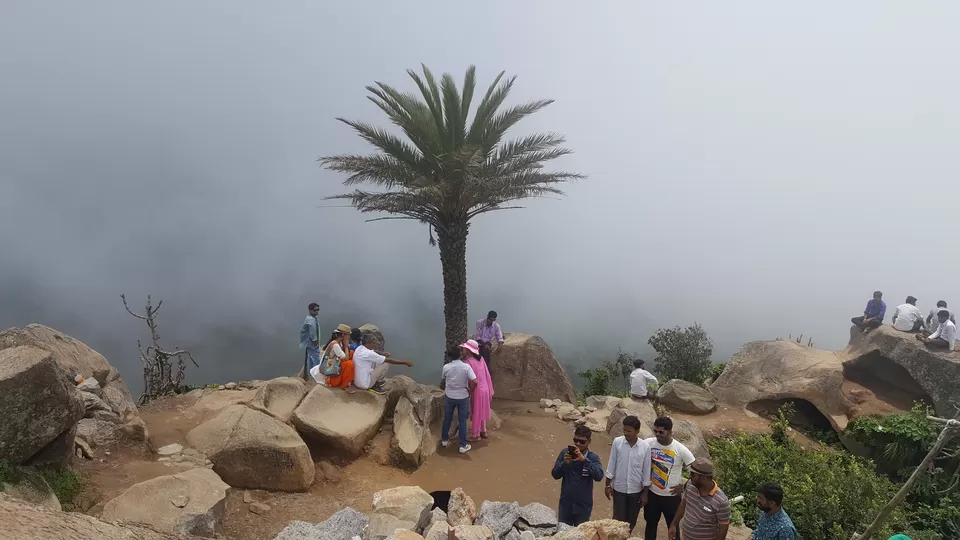 Honestly speaking, I was missing Udaipur. Mount Abu is good but if you have been to Udaipur first you will not get over that place.
After this we decided to rush to Udaipur, spend some time there before boarding our train back to Delhi.
Somewhere we repented our decision of coming to Mount Abu but the ride cannot be disregarded. The road is very smooth and pacifying especially in the evening. We reached Udaipur at 1 pm went to Millets Of Mewar to have our lunch and then went to Gangour Ghat to spend some time there.
We boarded the train and came back with a bag full of memories, phone full of pictures and faces lit up with beautiful smiles.
Recommended Hotels:
-Zostel
-Banjara Hostel
Recommended Eating Joints:
-Jheel Café for breakfast
-Millets of Mewar
Frequent searches leading to this page:-
hostels in Udaipur, trip to udaipur and mount abu from delhi, places to visit in udaipur and mount abu, place to experience in udaipur in 3 days, 30 Exhilarating Things To Do In Udaipur, weekend trip in udaipur with friends, best luxury hotels in udaipur, short trips to udaipur