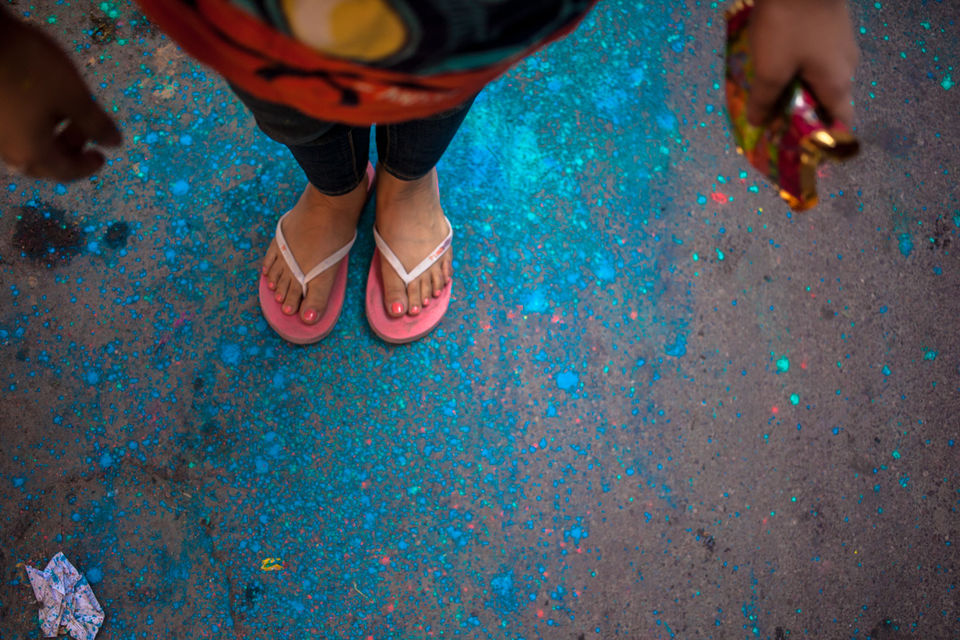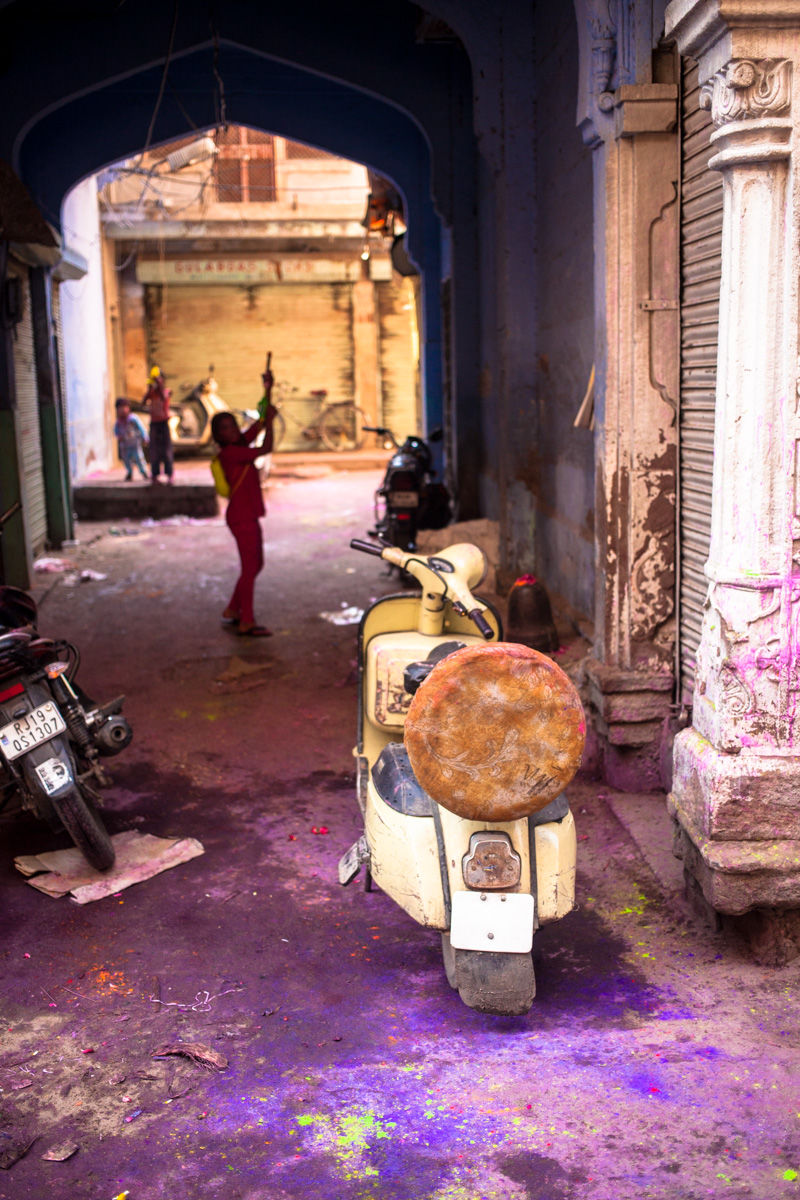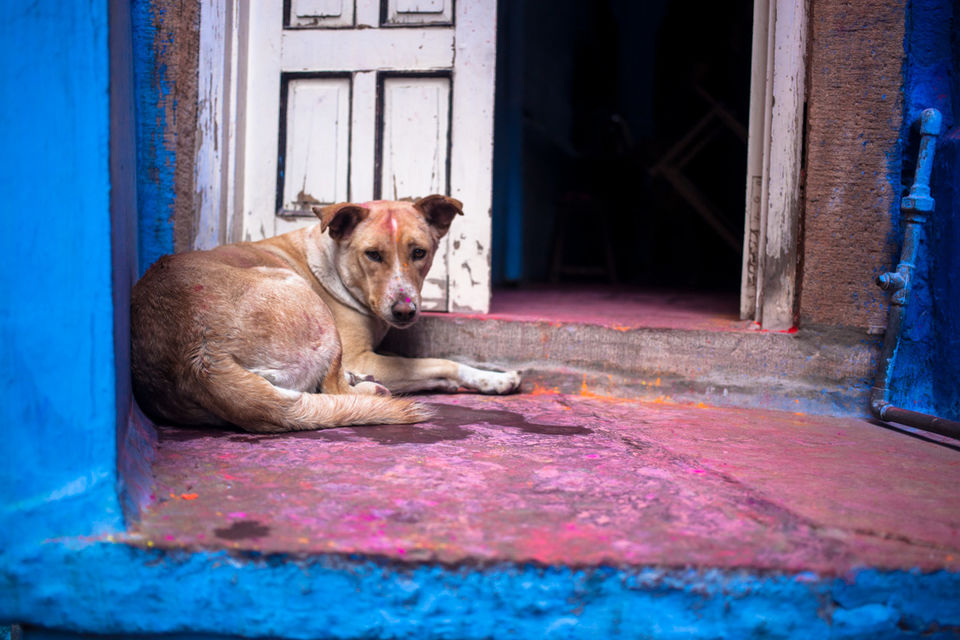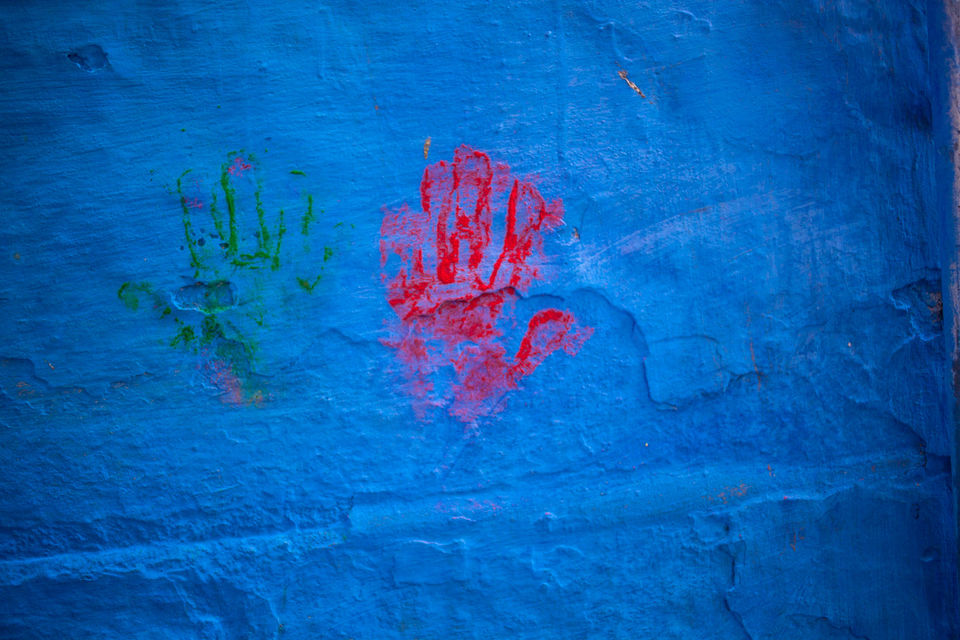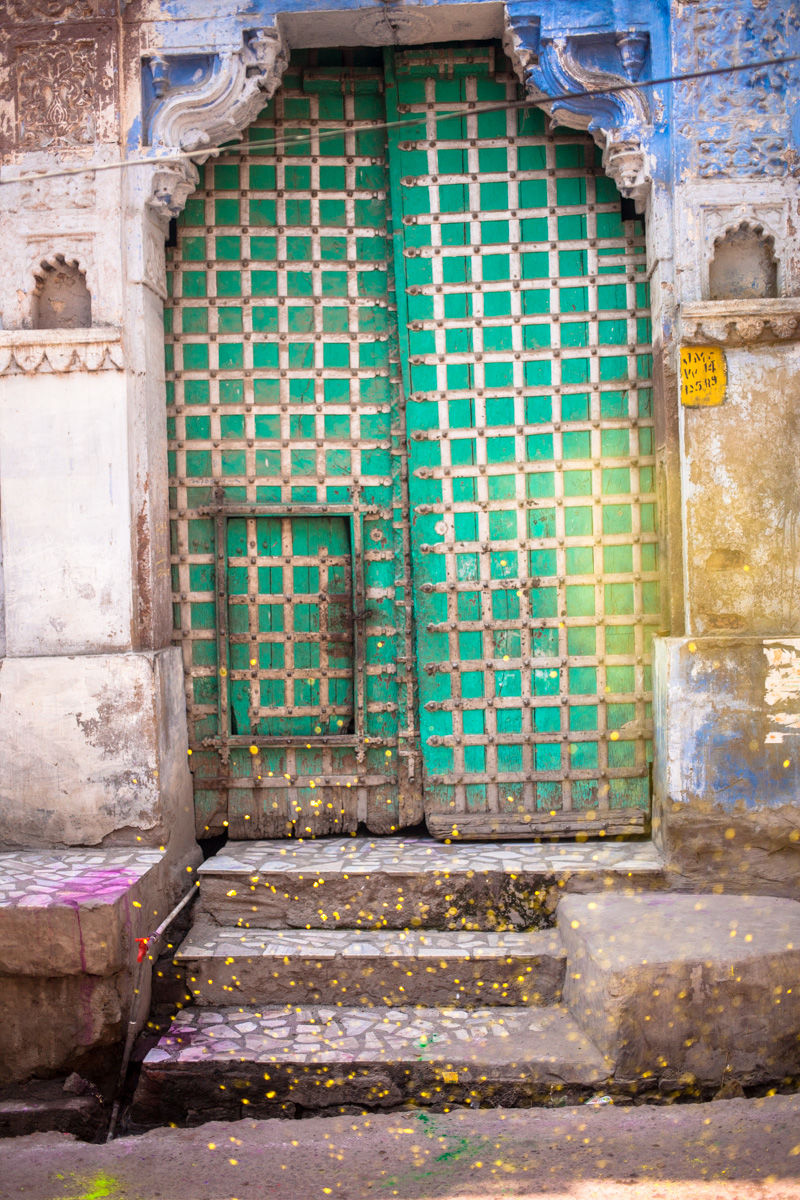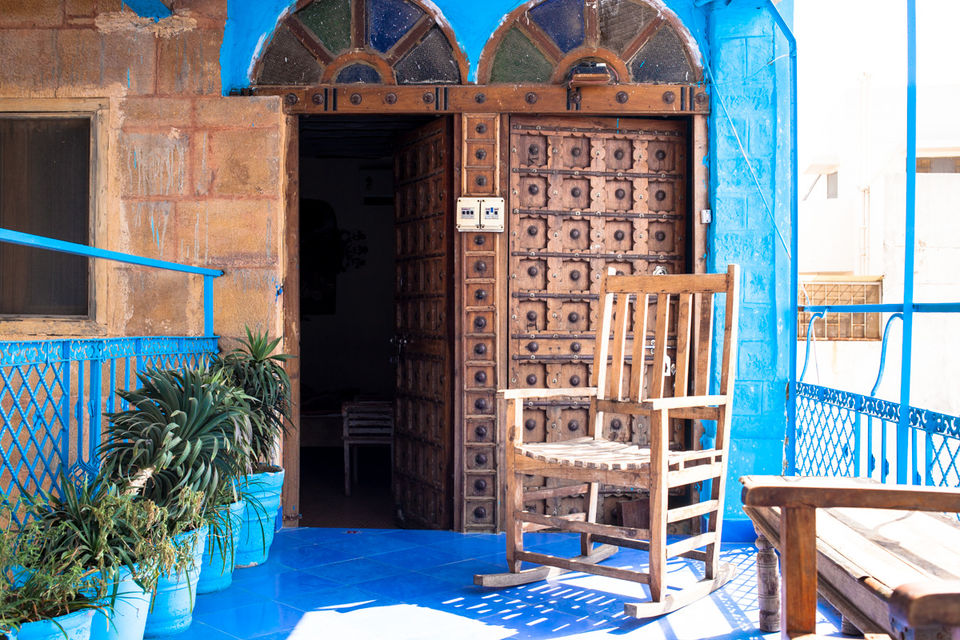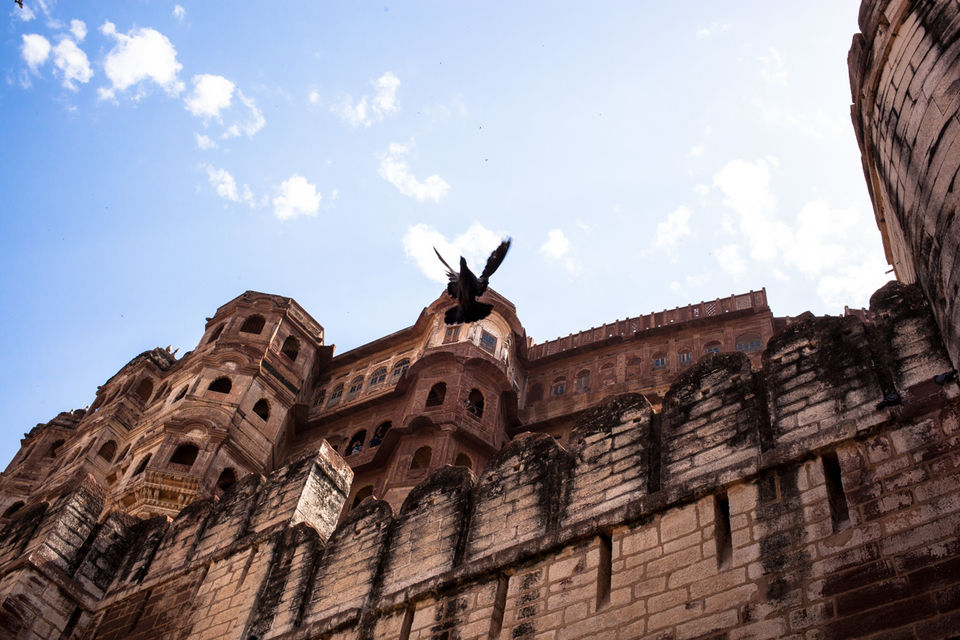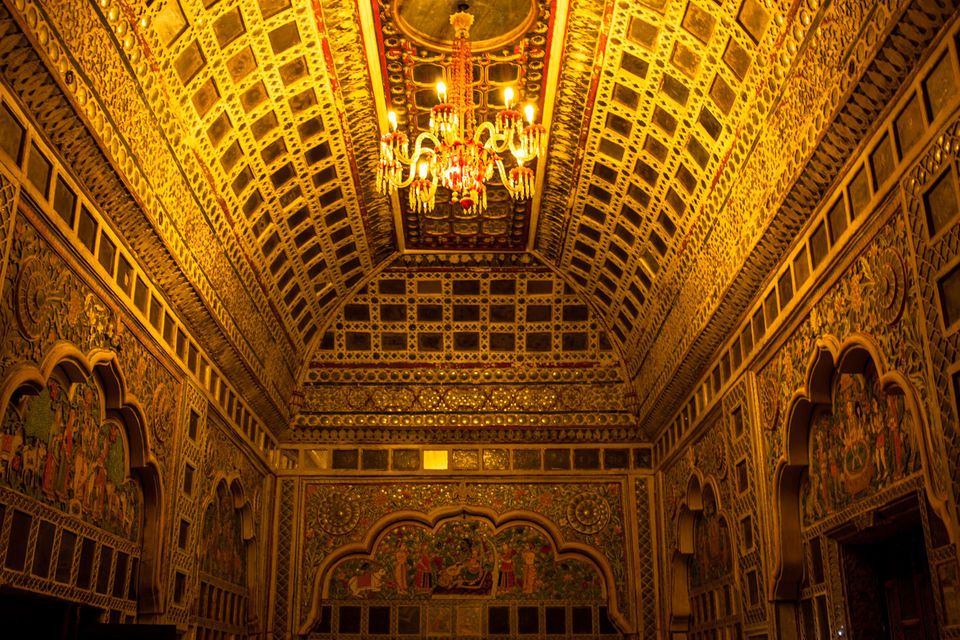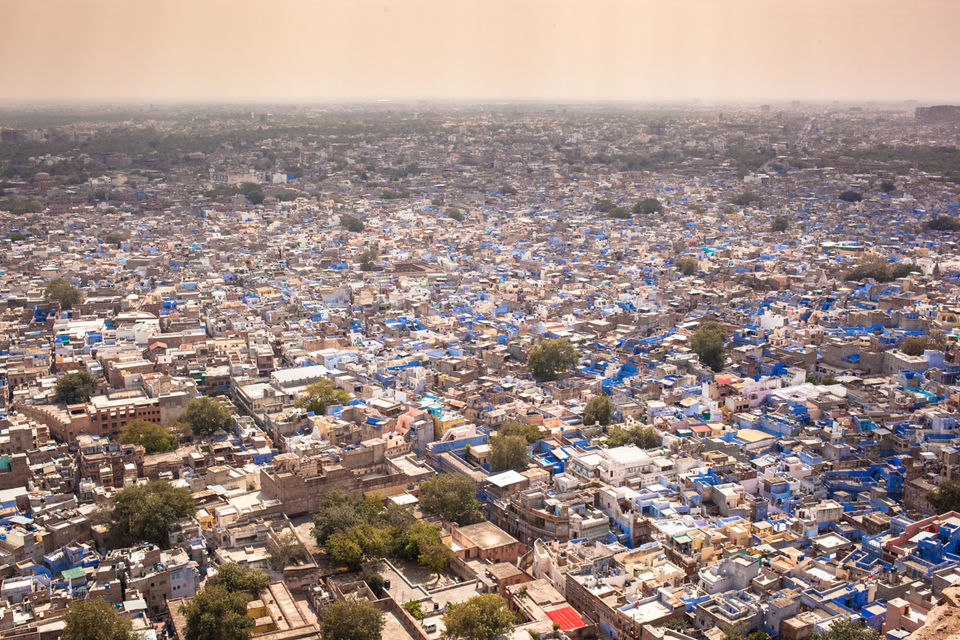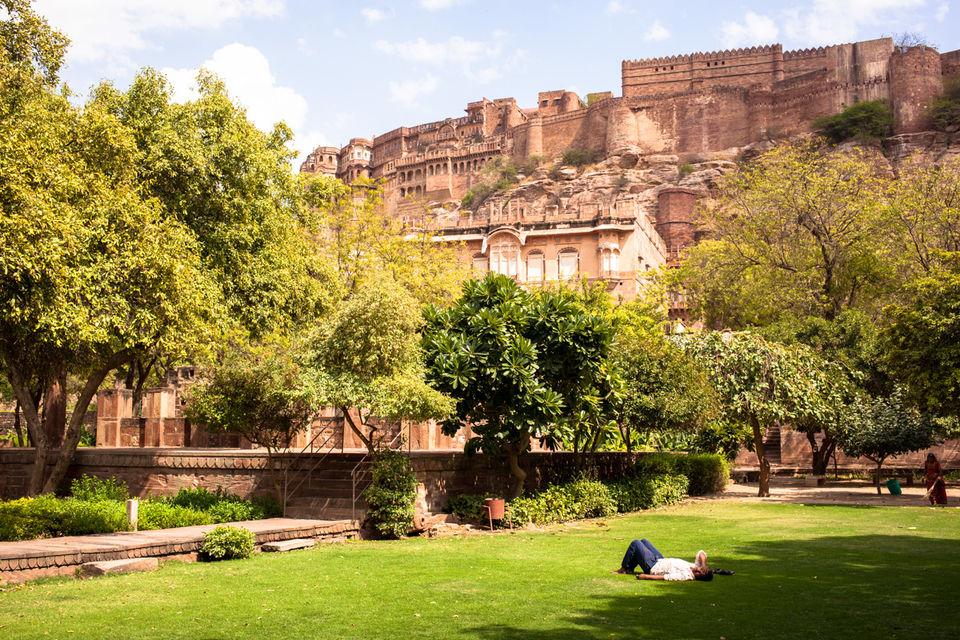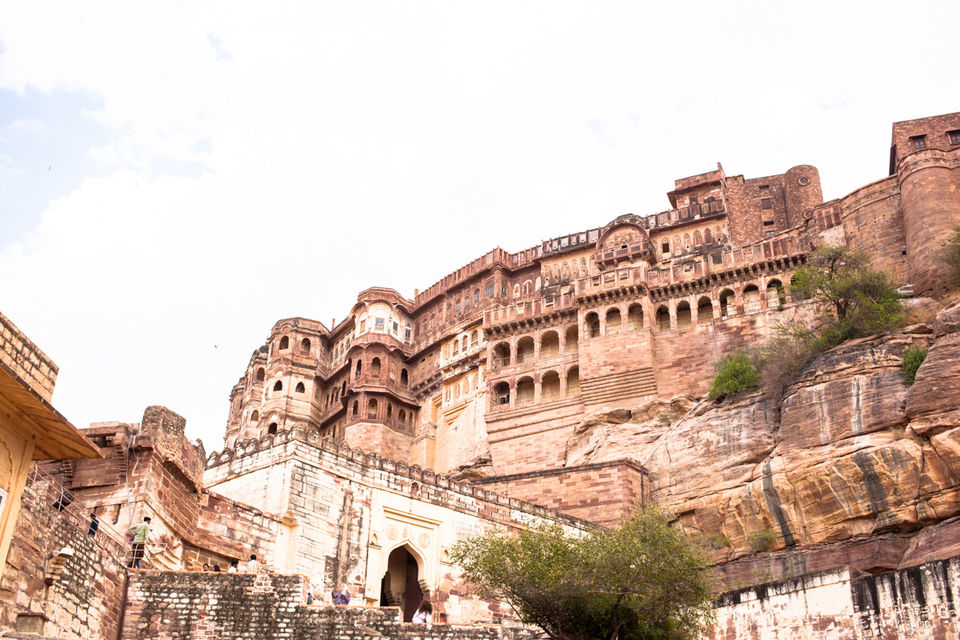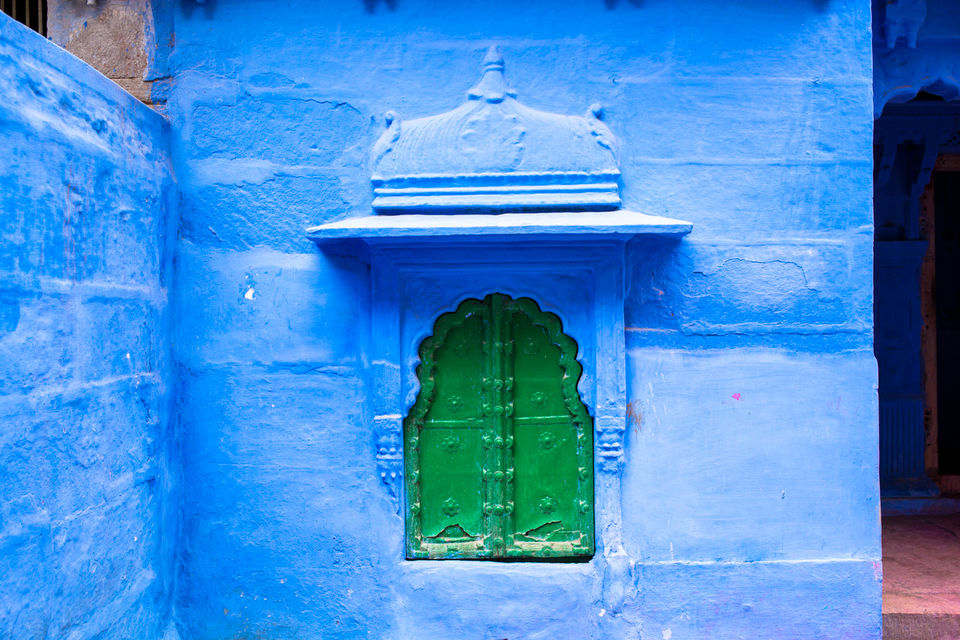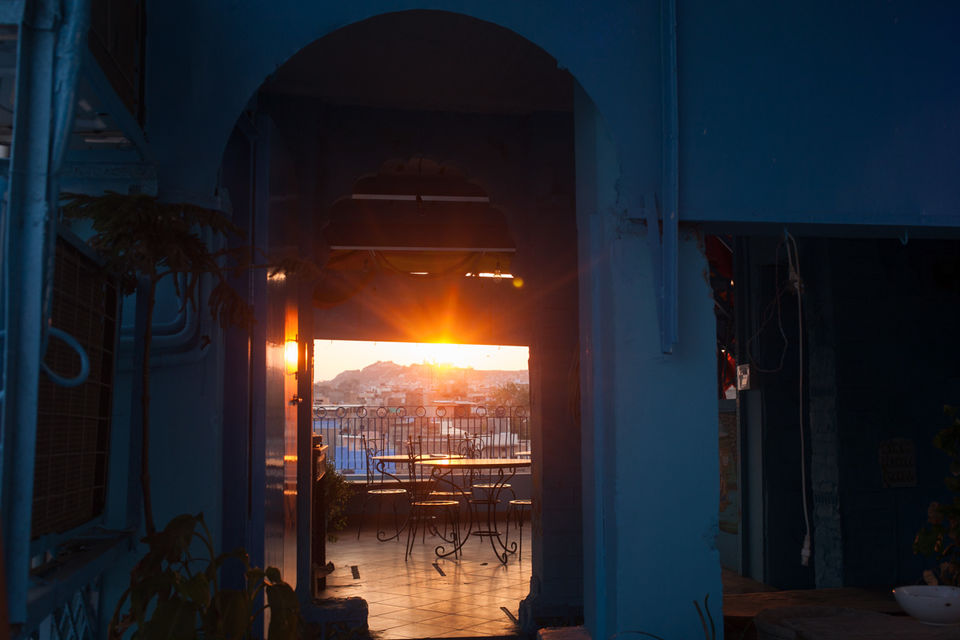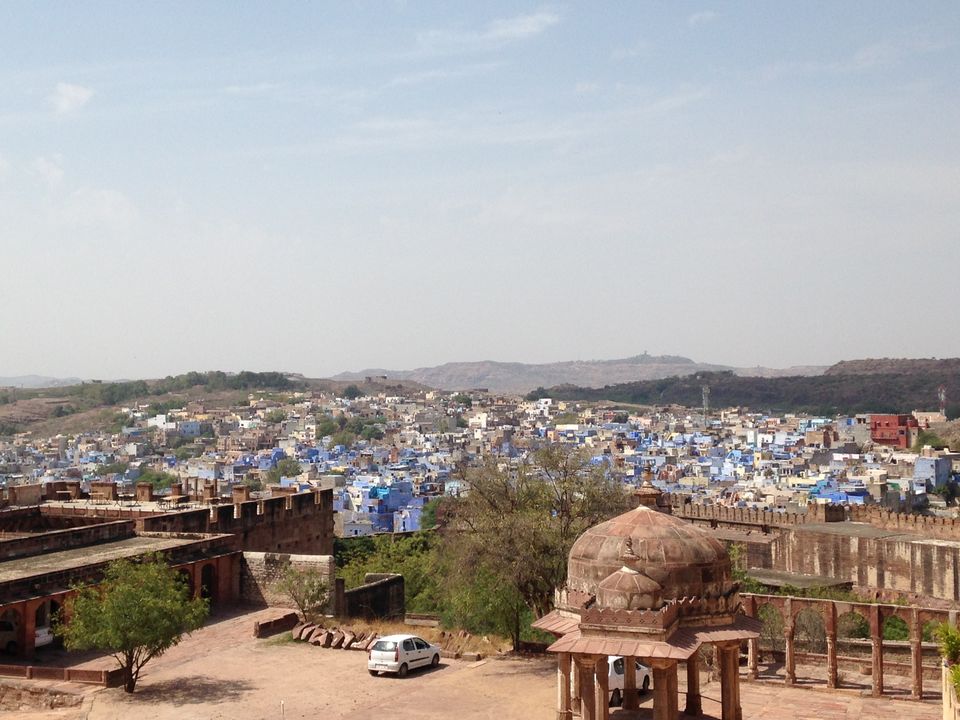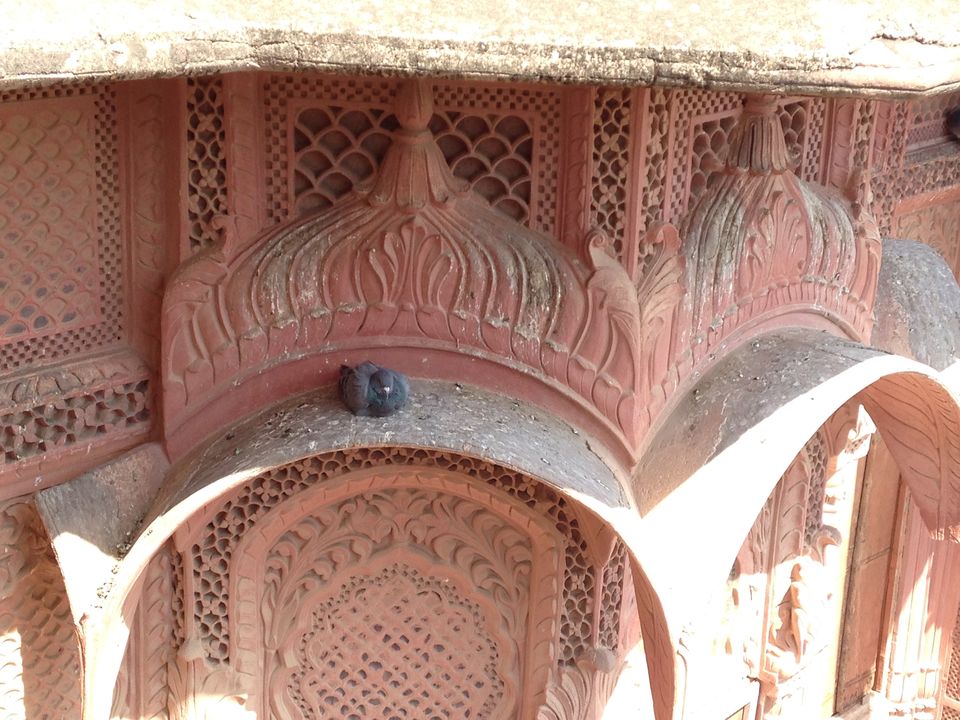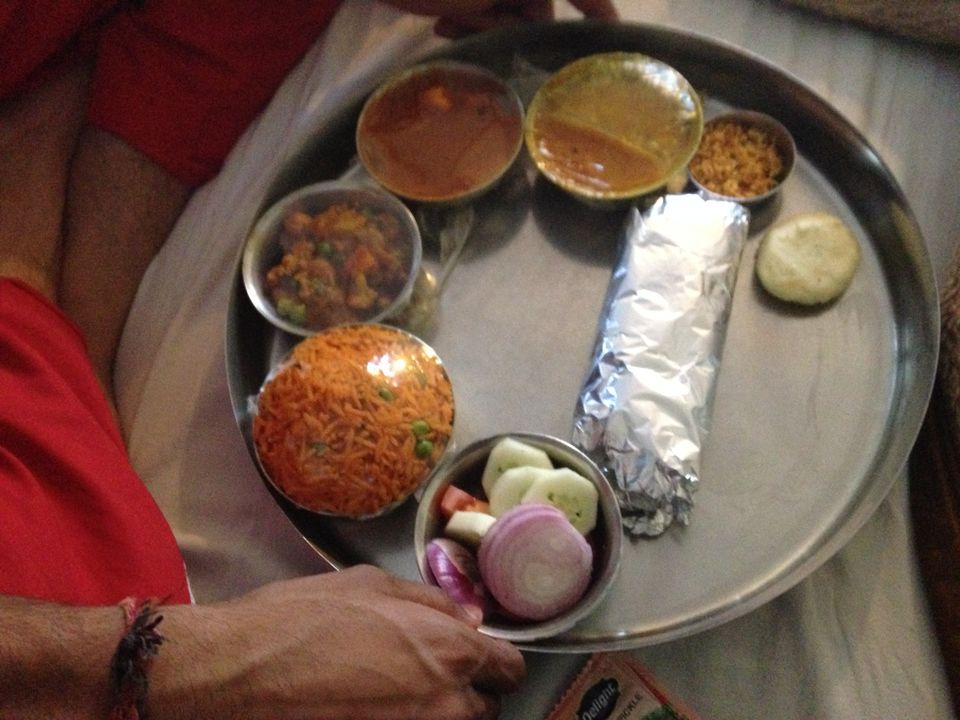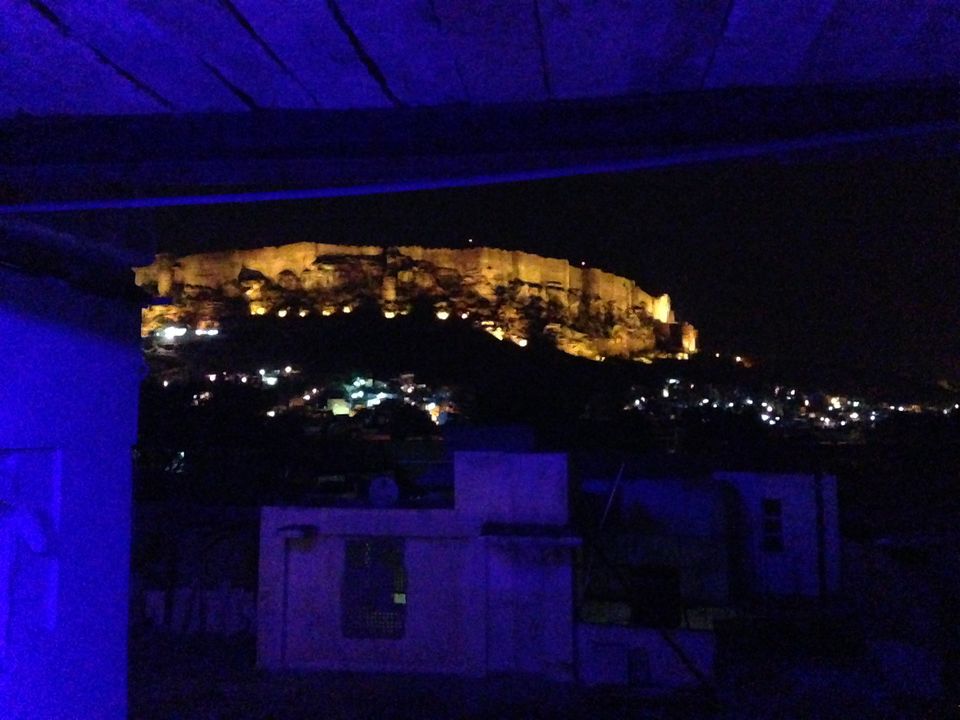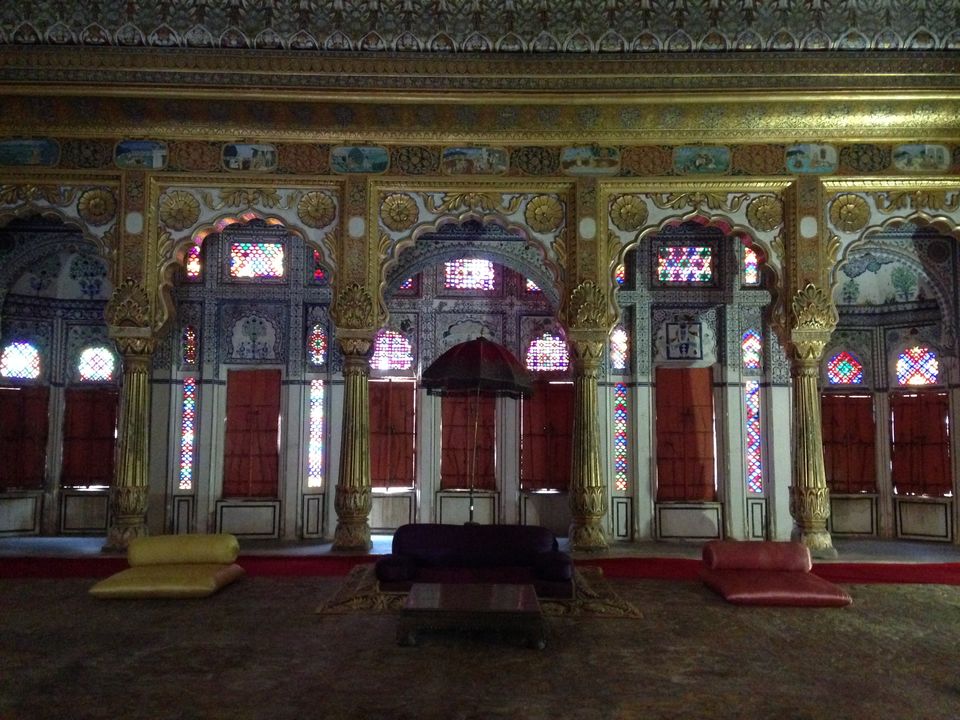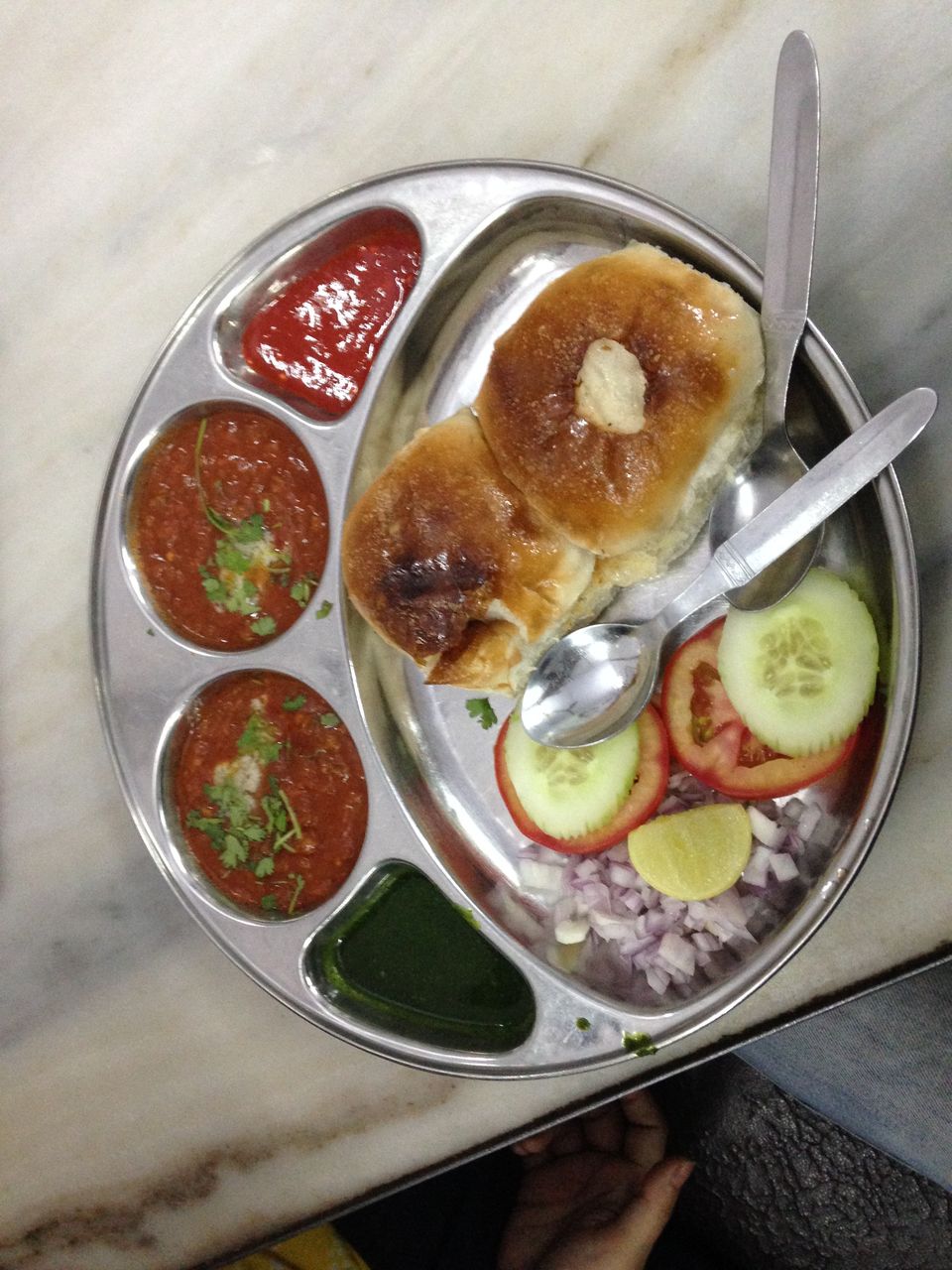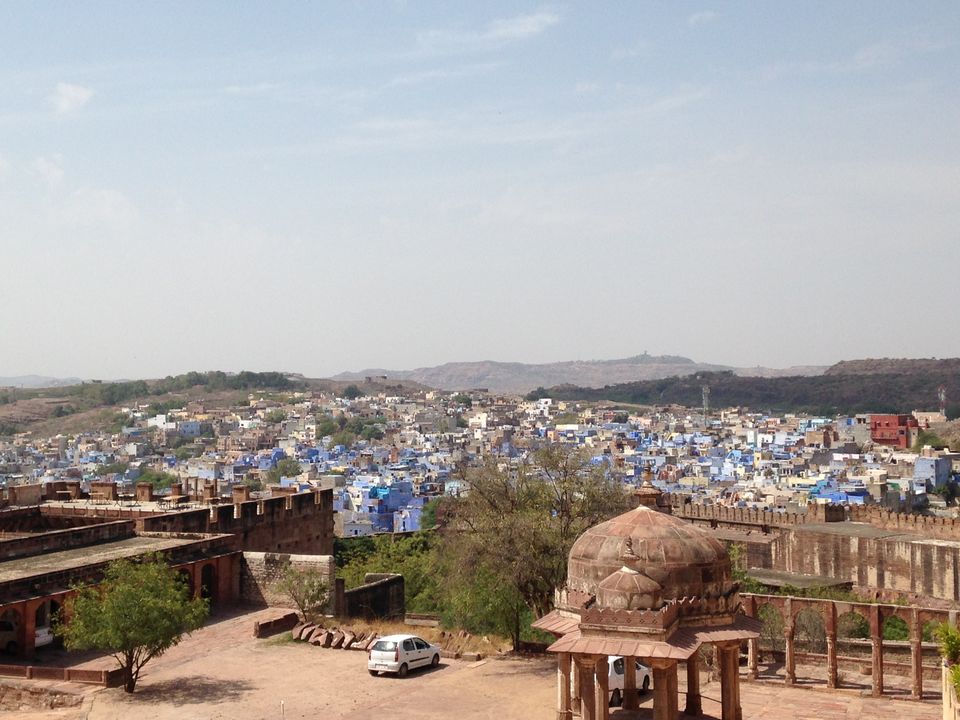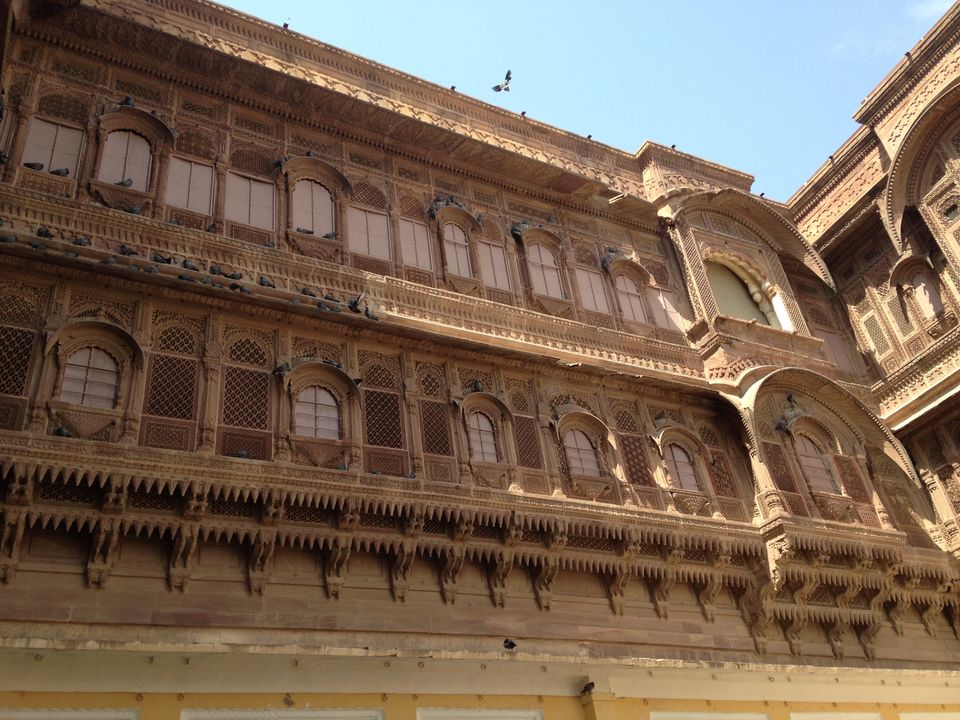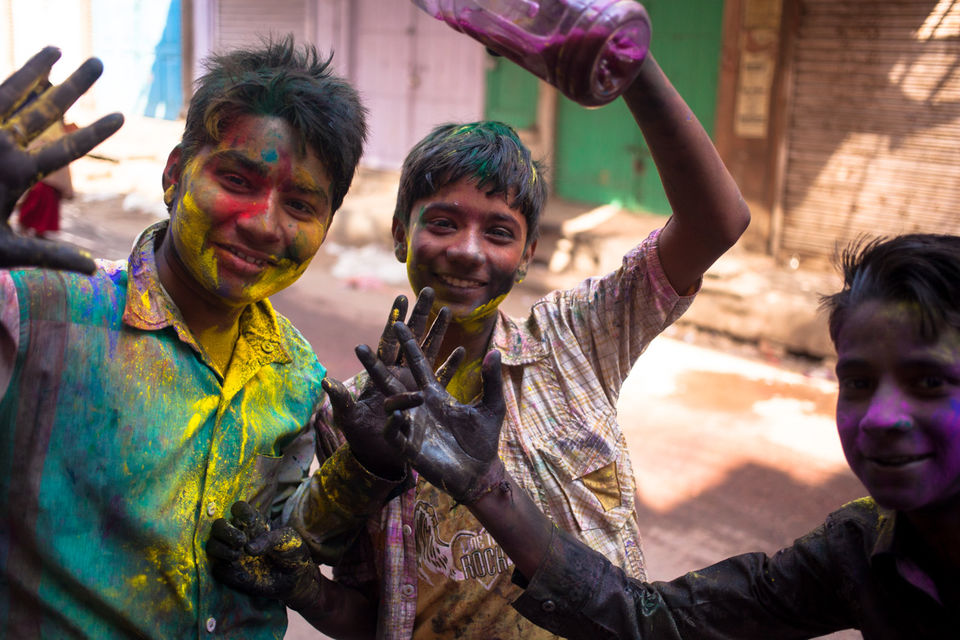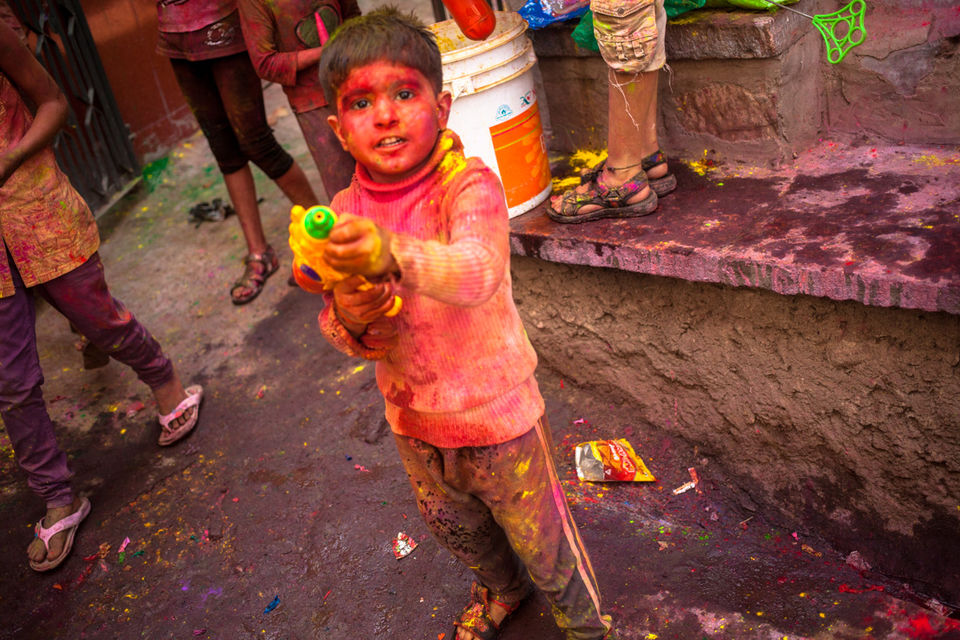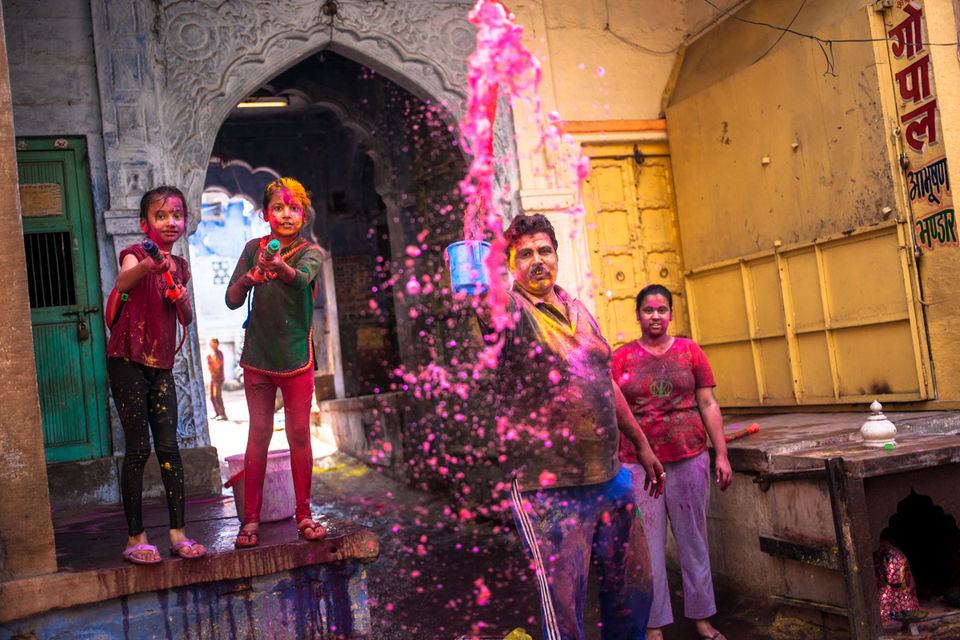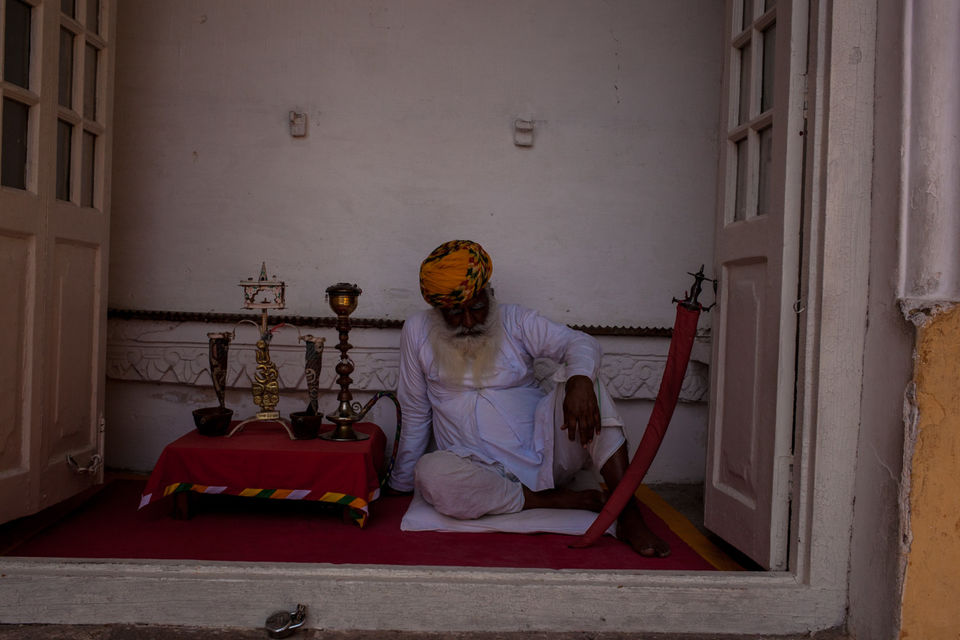 Travel to fill your life with colours of the rainbow.
I did.
How amazing is our country where every festival is celebrated in unison despite of where you come from, what language you speak or how you celebrate it.
As fun it is to celebrate festivals with your family and friends, it is an amazing experience to be part of someone else's family in a different place and yet to feel like you are in the company of your friends. One of the things on my wish list was to celebrate a festival in a different place, where maybe it would be celebrated in a different manner or with some specialty. 
I love to travel. I love the different scenic views, people, colours, traditions I get to see. With some places you make that connection the minute you step out. The aura, ambiance, air of that place makes you a part of it immediately.
For me, this blue city filled my life with all colours of the spectrum. Arranging a quick getaway, I headed to Jodhpur to celebrate the festival of colours, Holi. I took a train from New Delhi in the evening and reached early morning. I reached on the day of Holi and thus had made my reservations at the Blue House Guest House. The owner was a very nice gentleman and even arranged a pick up from the station to the guest house. As it was pretty early, I went off to sleep and woke up to an entirely different Jodhpur. The blue city had turned yellow, purple, pink, green, red and what not!
A sight to cherish! I got ready with my own colours and walked down the lanes feeling a little hesitant. This was a first time I was stepping into someone else's celebration without being invited to. It wasn't for very long, before a small kid called out to me saying, Happy Holi didi, thoda sa rang lagaunga! (Happy Holi Sis, Will put just a little colour). And it began... walking through the tiny breathless lanes, the blue walls now in contrast to the pink and greens, welcoming every traveler like me. There was dance, music, food, laughter and not one sign of who was from where. We were all celebrating!
The day ended with such happy moments and a red faced me.
Next morning, I walked around the market and my first visit was to the famous 'The Omelette Shop' where I met the Omelette Man himself. He has been featured in every travel and food show in India and abroad. He has been there for more than 30 years now and beats around 1000 eggs everyday. He makes the most delicious kinds of omelette with his own magic recipes.
After filling my tummy till I couldn't hog anymore, I went on to visit the Mehrangarh Fort. Wow. I wish I was even the door guard during those times. The grace every inch of that fort captured. It has been witness to several victories and has been standing strong since its first foundation laid on May 1st, 1459. There are several rooms inside the fort which are worth your time. The dance and music room which has windows covered with multiple coloured glass, the view from the courtyard, the Darpan Mahal which is covered with small mirrors all across and is called the Hall of Mirrors.
With every step across the Fort, all I could do was sigh and fall in love with every art, wall, window, intricate paintings, hand carved furniture and of course the essence of the royal life. It almost took me two hours to complete the entire fort. Post that, I went to the Mehrangarh Museum which is also part of the fort and gives you an insight to how grand their life was. The gold palanquins, the swords, accessories, turbans, the heavy armours, the kind of fabrics, art, different jewellery boxes and the list continue. There is also a turban gallery which exhibits the different kinds of turbans prevalent across Rajasthan. I walked to the ramparts of the fort and feasted my eyes to the sight one should experience for real. For as far as my eyes could see, all I saw was the cool, sharp, shades of blue.  As you walk out of the fort, there are a lot of shops where you can buy traditional dresses, turbans, joottis (shoes), leather wallets, postcards etc.
My next stop was the Umaid Bhawan Palace. It is one of the largest residences in the world. It is named after Maharaja Umaid Singh and is nothing less than a castle out from a fairy tale book. A part of the Palace is now managed by Taj Hotels and is one of the finest luxury hotels in the world. As a result of the royalty, luxury and grandeur of Jodhpur, it is one of the famous destinations for those dream weddings (Sigh!). While I stared hard at the hotel making a wish someday to being able to step inside myself, I took a tour of the Umaid Bhawan Museum. There was a larger than life collection of the life they have. One of the famous places inside here was the collection of extraordinary automobiles owned by the royal family. It is certainly one of those places which make you restore your faith in the stories of kings, queens and their grand lives in a big palace! I looked at every frame, set of pottery, collection of watches, coins etc and wondered how much this place has seen, and everyday people swarm in to admire this beauty as they stand still where they have been for centuries now. Aah! How much I like to travel back in time and make myself feel part of their history. As I walked out of the palace with a heavy heart, I realized why this place is called as the Sun City. My day ended surrounded by power, elegance and royalty. I gave myself a reality check and went to eat Pav Bhaji and post that filled my tummy with all different kinds of sweets from Janta Sweets. Nai Sarak is the hub for the most lip smacking sweets and snacks in Jodhpur. I headed back to the station to catch a train back to Delhi and return to my life of Mondays and alarm clocks while I left a piece of my heart safe in of the corners of the royal palace.