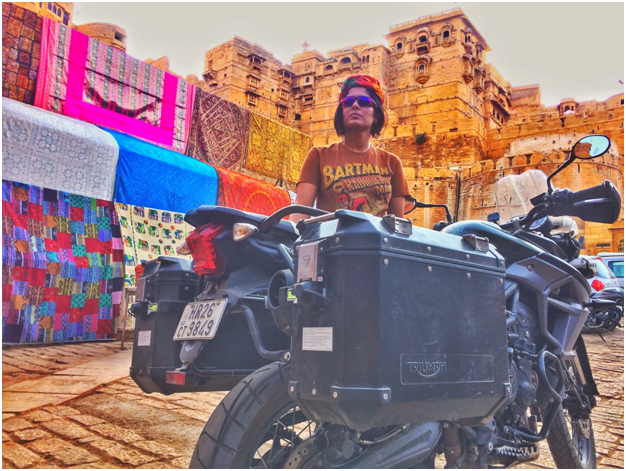 Sonia Jain - an avid rider, a passionate traveler and a fitness enthusiast from Delhi, swears to be unconventional in her life. A motto she believes in so strongly- one can see her left arm inked affirming 'Dare to be different' in Japanese.
While all her peers are engaged with daily predictable routines, Sonia choses to be different especially in a country like ours where women are usually confined to certain boundaries.
With an innate desire to travel, she has covered the length and breadth of the country on two wheels. In September 2016, she completed a 21-day motorcycle ride from Shimla to Ooty – with MTV's bike adventure reality show – 'MTV Chase The Monsoon'. Post that, she set on to another adventure on the Lahaul Spiti trail for 30 days in the month of October 2016.
In her quest to explore the world on two wheels, Sonia shares some of her experiences of riding across Rajasthan and experiences which made this week long ride so special and memorable to her.
21st Nov 9:00 AM, New Delhi: Sonia sets on a 6-Day 6-City 1900 km ride across Rajasthan on a Triumph Tiger covering some of the most beautiful, scenic and historic places like Pushkar, Jodhpur, Jaisalmer, Longewala , Bikaner and Jaipur. Sonia shares "The very thought of experiencing the roads, people, culture, traditions, food, forts, landscapes, camels, deserts etc got me all excited from the first day I started to chalk down my route for this trip "