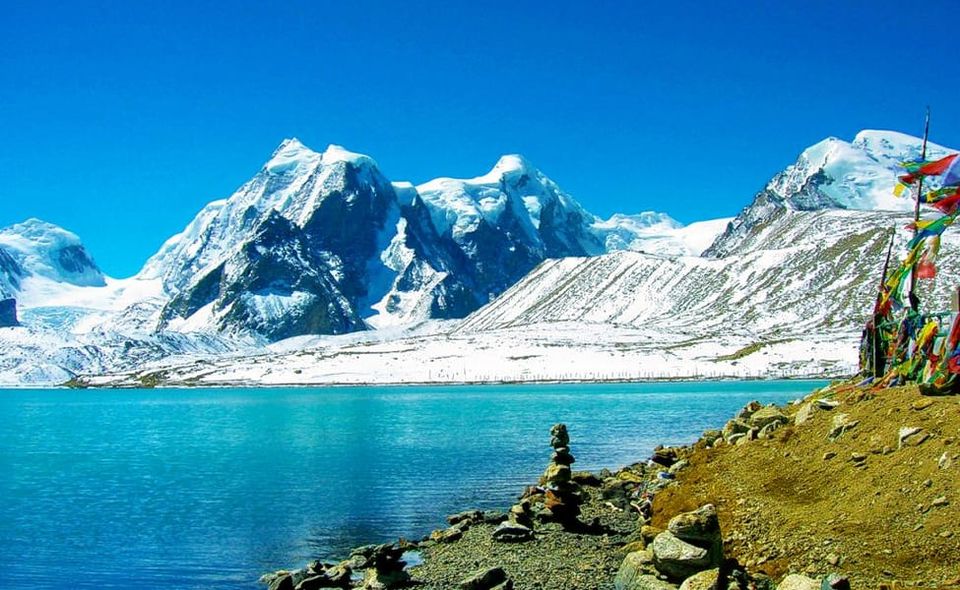 Gangtok is the Capital City of Sikkim in Northeast India. It is an international tourist destination, which comes under the Himalayan tour in India. It boats nature, lakes, forest, waterfalls, mountain valley and passes. It is a budget-friendly and tourist-friendly place to spend a long-term romantic vacation.
You must check your Gangtok tour package from Ahmedabad includes the below-mentioned ten places to see:
This is a natural mountainous waterfall in Gangtok, which every romantic people must visit in their Gangtok trip. This is on the Gangtok Highway. You can take photos from the footbridge built near its cascade. You can also take a bath under this waterfall. This is a scenic place to take photos with this waterfall as the backdrop.
This is a breathtaking 100-ft natural waterfall in Gangtok. It is located in a serene location with temples and mountainous caves. It has many drops and as it lowers, the wider it spread near the cascade. You both can swim in the cascade and enjoy your Gangtok vacation. This mountainous waterfall is surrounded by lush green surroundings.
This is the best casino to spend your nightlife once in Gangtok tour. It is open 24/7, and couples entry has special discounts. You can try your luck with gambling by playing cards or on the slot machines. You can have food, drinks and relax in this casino. Live music is there in this casino.
This is a mountain cable car, which starts from Deorali Bazaar and ends at Namnang Station. You can view the Gangtok City and its valley in 360-degrees. You can also see the snow capped mountain peaks of the Himalayas throughout your ride. In the early morning, it will be amazing to ride with mists touching your capsule.
You will be at 17,004-ft above the mean sea level when you reach this high altitude lake. It is the best place for romantic people to spend their privacy. This is a scenic lake with snow-clad rolling hills are around this lake. You can see the frozen lake in the winter season. You can camp here and enjoy the leisure time.
This is a Biosphere Reserve and UNESCO World Heritage Sites in Gangtok. You can have a mesmerizing view of the Mount Kanchenjunga throughout this National Park. You both can go for trekking trail from this park in its five trekking routes. It has lodging facilities for the adventure seekers and nature lovers to spend a week long trip in this high-altitude National Park.
The romantic people must visit this place in the month of December. You both can enjoy the Food and Culture Festival. This is the finest street in Gangtok to have delicious food in restaurants, drink alcohol in bars and pubs and for shopping.
It is the high-altitude (14,140 ft) mountain pass in Sikkim. It is a snow-fed pass in all seasons. You can travel on a jeep and see the majestic beauty of the Himalayas bordering with China. You must take permit before arriving at Gangtok to travel or do trekking on this scenic mountain pass of the Himalayas.
You both can take a day trip to this zoological park from 09:00 AM to 04:00 PM. You can have a majestic view of the Mount Kanchenjunga from this zoo, which is the world's 3rd tallest Mountain after Mount Everest and K2. You can see the endangered Himalayan wild in this zoo.
This is the best place to see some of the top ten Himalayan Mountain Peaks from one place. You can watch sunrise and sunset from this viewpoint. The mountain mists touches your feet during the morning and evening hours.
Gangtok tour package from Kolkata is cheaper to book through an online channel. You will get some discounts and offers on your accommodation and flight tickets.
Frequent searches leading to this page:-
gangtok trip cost, gangtok tour plan for 4 days, darjeeling gangtok shillong tour package, gangtok darjeeling trip, gangtok pelling darjeeling, best tour operators in gangtok, veena world sikkim gangtok darjeeling, gangtok holiday package, gangtok trip package, gangtok sikkim darjeeling, gangtok darjeeling sikkim, darjeeling gangtok honeymoon package