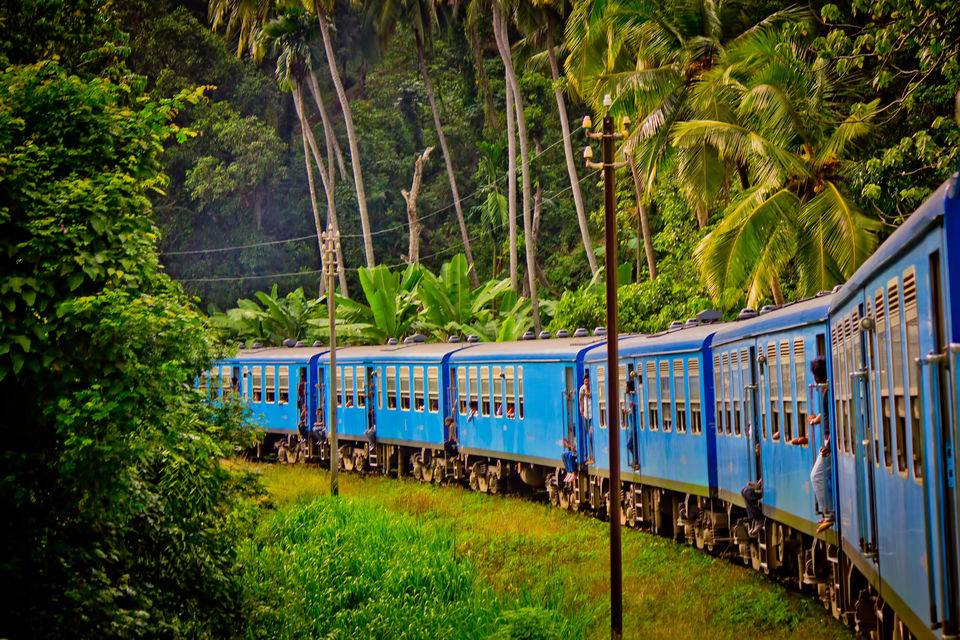 A beautiful island nation with spectacular beaches, endless forests, dreamy hills, splendid cuisine and the warmest people you will ever meet, Sri Lanka has all the qualities of a touristy paradise. One of the most affordable destinations in the world, there's nothing quite like Sri Lankan hospitality. However, we tend to restrict the country to its dazzling capital Colombo, the ancient city of Kandy, the golden sands of Bentota, the mountains of Ella and the never-ending tea estates of Nuwara Eliya when there is so much more to this historical land than meets the eye. To that end, here are a few ways you could go off the beaten track in Sri Lanka and tell tales that very few people might have heard. Book your trip here.
Sri Lanka packages with flight, Sri Lanka holiday packages from India, best time to visit Colombo, Best places to go in Sri Lanka in April, Top holiday destinations in Sri Lanka

A lesser-known gem of Sri Lanka's Northern Province, Mannar town, not to be confused with Kerala's Mannar, sits on a peninsula of the same name. Known for its beaches, churches, temples, baobab trees and a historical tryst with the Arabs, Dutch and Portuguese, it promises to be a treat for travellers.
Getting There: Daily buses connect the Sri Lankan capital Colombo to Mannar. The journey is around 8 hours long and is quite inexpensive at 500 Rupees.
Best Places To See:
Dutch Fort: Constructed by the Portuguese in 1560 AD, the beautiful Mannar Fort, also known as the Dutch Fort is the drawcard of the town. It was actually taken over by the Dutch in 1658 who added four parapets to the square structure and got it ready by 1695. Apart from an intricately carved entrance, visitors can also see the remains of a dungeon, a chapel and a bell tower.
Ketheeswaram Temple: A splendid ancient Hindu temple dedicated to Lord Shiva, the Ketheeswaram Temple is a place of worship for both Sri Lankans and Tamils. It is known to have fallen into ruins on several occasions and was finally rebuilt in 1903. Interestingly, this temple finds an important mention in the Ramayana, one of the many reasons behind its popularity.
Our Lady Of Madhu Church: This is a Roman Catholic shrine dedicated to the Blessed Virgin Mary. It is more than 400 years old and is an epitome of the existing harmony between the Sinhalese and the Tamils as both communities call it their house of worship. It is also known to have bore the brunt of the Sri Lankan Civil War as it was shelled in 1999, an attack that led to the deaths of around 50 people. The portico and central columns of the shrine are very impressive.
Keeri Beach: The most ideal spot for swimming in Mannar, Keeri Beach is quite tourist-friendly despite being a tad bit dirty. The adjacent palm forest is yet another delight for explorers.
The Baobab Tree: If legends are to be believed, this massive Baobab tree was planted by Arab traders and is more than 700 years old. The locals fondly refer to it as the 'elephant tree' owing to the resemblance the exterior bears to an elephant's skin. The width of this tree is a whopping 20 metres.
Best Places To Stay:
Shell Coast Resort (Rs. 5000 onwards)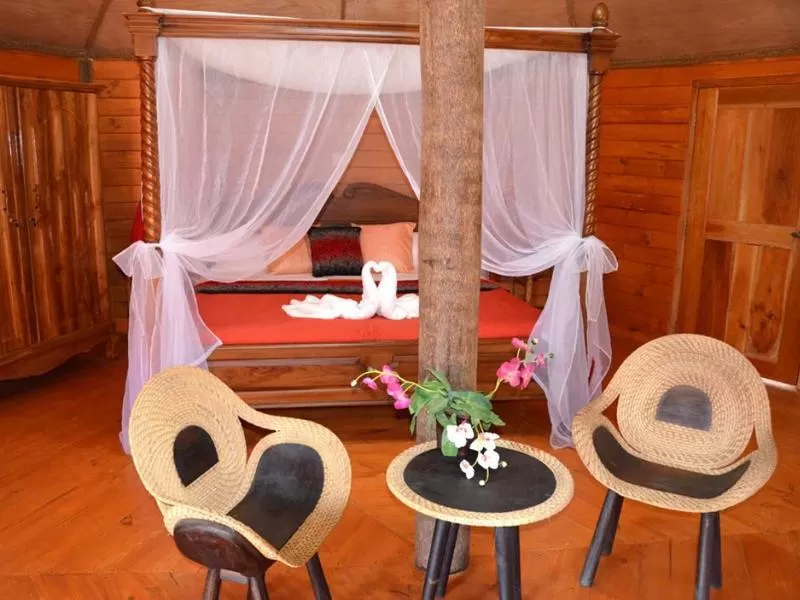 Hotel Agape (Rs. 2300 onwards)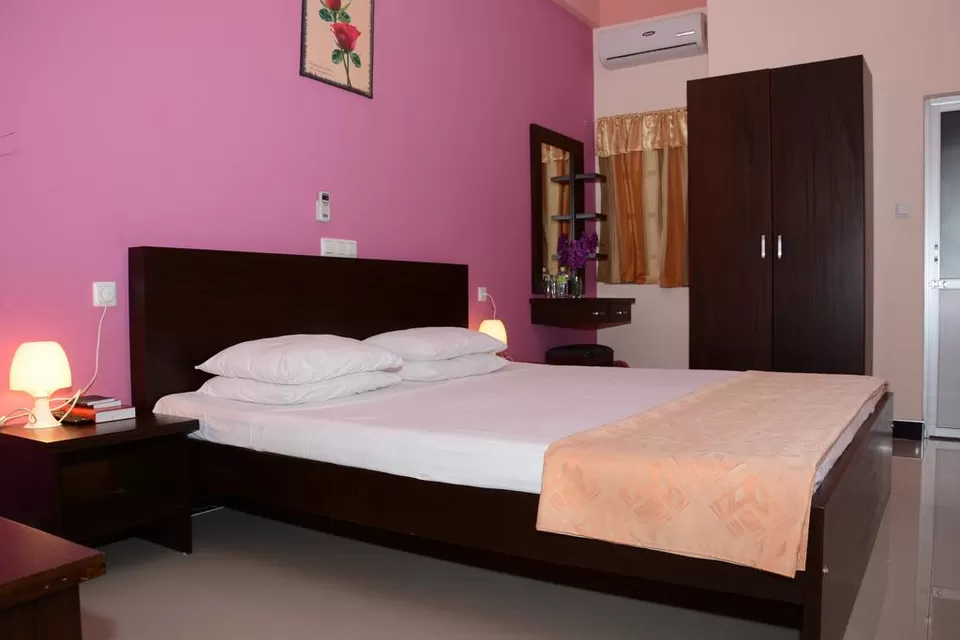 A quiet town in Sri Lanka's Western Province, Beruwala was home to the first Ceylon Moor (Muslim) colonies in the country. It is synonymous with never-ending stretches of sand and the oldest mosque in Sri Lanka. A number of fancy resorts have recently popped up in what is supposed to be the nation's "Golden Mile" and are wooing tourists with their hospitality and Ayurvedic treatments.
Getting There: Beruwala is around 70 kilometres from Colombo and frequent buses connect the two cities.
Best Places To See:
Beruwala Beach: With 130 kilometres of golden sands and palm trees, the Beruwala Beach is perfect for strolling around, swimming, observing fishermen go about their daily lives and buying trinkets.
Barberyn Island Lighthouse: Also known as the Beruwala Lighthouse, this Barberyn Island attraction is one of the four international beacons in Sri Lanka and was established by the British in the early nineties. Standing tall at 100 feet, it is surrounded by rocks and coconut trees and has 5 floors. Visitors have to climb 150 steps to get to the top and relish the views of the sea and the mainland. Barberyn is a ten-minute boat ride away from Beruwala town.
Brief Garden: With a jungle-like atmosphere and a plethora of ornate statues, Beruwala's Brief Garden was once a property of the celebrated Sri Lankan landscape architect Beris Bawa. The fountains, ponds and birds dotting this lush paradise are all very Instagram-worthy. Expect to spend a nice afternoon in the company of nature.
Opening Hours: 8:00 am till 5:00 pm.
Best Places To Stay:
Earl's Reef Beruwala (Rs. 3000 onwards)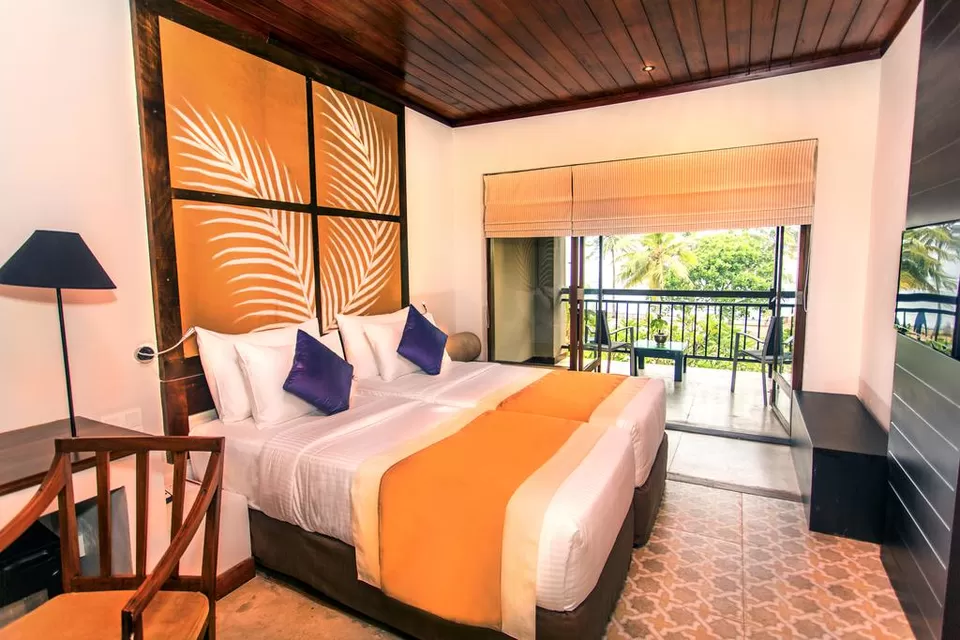 Arena Hotel (Rs. 3000 onwards)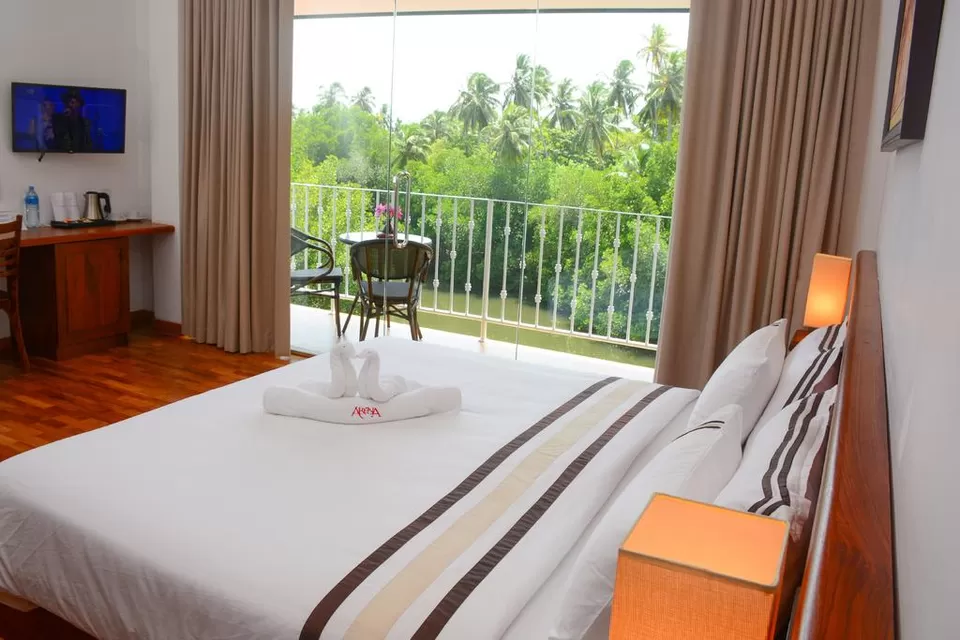 A suburb of Galle, Unawatuna was a hub of eco-tourism for a long time until it was destroyed by unchecked dredging and poorly constructed embankments. However, its beautiful beaches and coral reefs have continued to lure fancy resorts to set up shop and cater to travellers from all around the world.
Getting There: Since the city of Galle is a mere 6 kilometres away, you could take a tuk-tuk to Unawatuna for around 200 Rupees.
Best Places To See:
Japanese Peace Pagoda: A pristine white shrine that was built by the Nipponzan-Myōhōji order, the Japanese Peace Pagoda, as its name suggests, is an epitome of peace. It is embellished with impressive golden statues of the Buddha and Lord Hanuman. Standing on the promontory between Galle and Unawatuna, its circular deck provides splendid views of the Indian Ocean.
Jungle Beach: A rather secluded beach that is just right for swimming, it is the least crowded of all the beaches in Unawatuna. Stairs that start at the Peace Pagoda will bring you straight down to the Jungle Beach. There's also a tiny restaurant in case you get hungry.
Unawatuna Beach: Unawatuna's banana shaped beach is the most popular amongst tourists. While you can see thousands of people happily swimming in its turquoise waters and lazing on its sun-beds, this beach has a rather dark past as it was destroyed by the tsunami of 2004 and had to be rebuilt from scratch.
Best Places To Stay:
Rock Fort Hotel & Spa (Rs. 2500 onwards)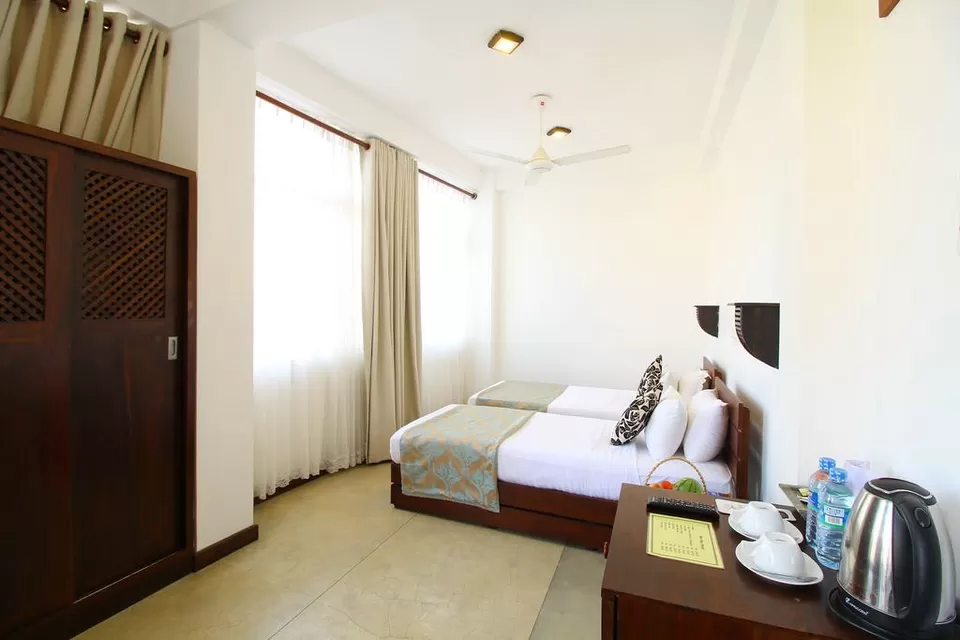 Villa Thawthisa The Boutique Hotel (Rs. 5500 onwards)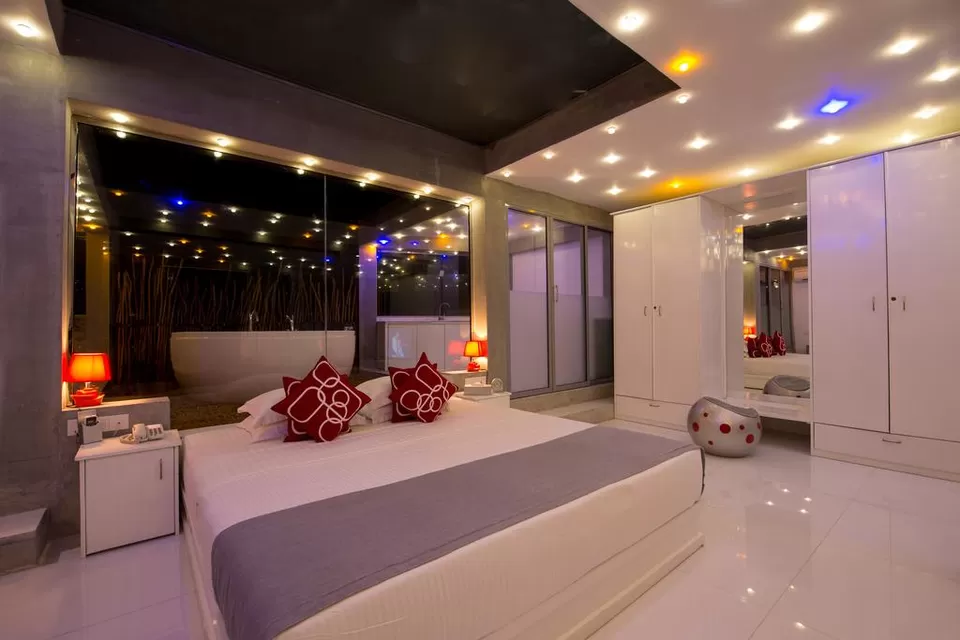 Sri Lanka's Batticaloa district is home to what was once a thriving tourist destination but was ravaged by wars and a terrifying tsunami. Kalkudah, with its neighbouring Passekudah, is gradually rising from its ashes and morphing into an SEZ that is replete with luxury hotels and restaurants. Its golden beaches are a sight to behold.
Getting There: Two daily trains connect Colombo and Batticaloa and since the two towns are 30 kilometres apart, you could take a taxi from Batticaloa to Kalkudah.
Best Places To See:
Kalkudah Beach: If you like the idea of deserted beaches, head over to this pearl of the Indian Ocean. Having borne the brunt of the Civil War and the Tsunami of 2004, the soft sands seem never-ending and far away from the madding crowd. You might spot a resort, a few cows and a handful of boats in the distance though.
Coconut Cultural Park: Who would have thought that an entire tourist attraction could be dedicated to the mighty coconut? Kalkudah's Coconut Cultural Park is all about acquainting yourself with the million uses of the fruit - as an oil, a dessert, as a refreshment, a beauty product, timber and textile. Walk around the groves while sampling their complimentary (and delicious) coconut ice-cream. The entry-fee is around 1300 Sri Lankan Rupees.
Opening Hours: Monday to Saturday: 7:30 am till 4:30 pm.
Passekudah Beach: Shaped like a horseshoe, the Passekudah Beach is great for swimming because of its shallow waters and has recently been deemed an SEZ (Special Economic Zone) by the Sri Lankan Government owing to which 14 luxury hotels have taken over its golden sands. You will therefore spot many tourists and Sinhalese locals having picnics and playing water-sports on this beach.
Best Places To Stay:
Amanda Beach Resort (Rs. 3500 onwards)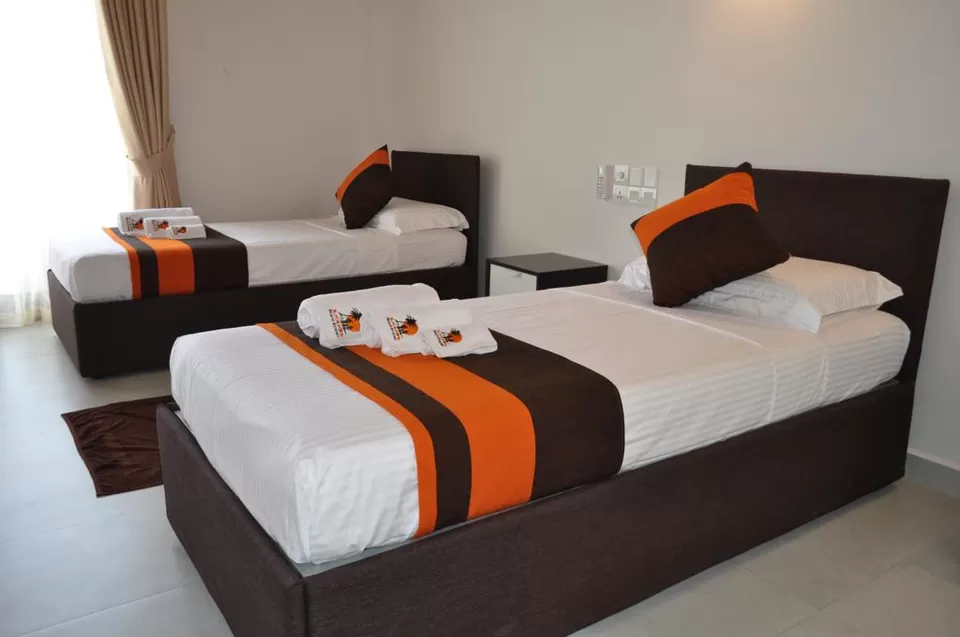 Five Star Beach Resort & Spa - By Exotic Escape (Rs. 10,000 onwards)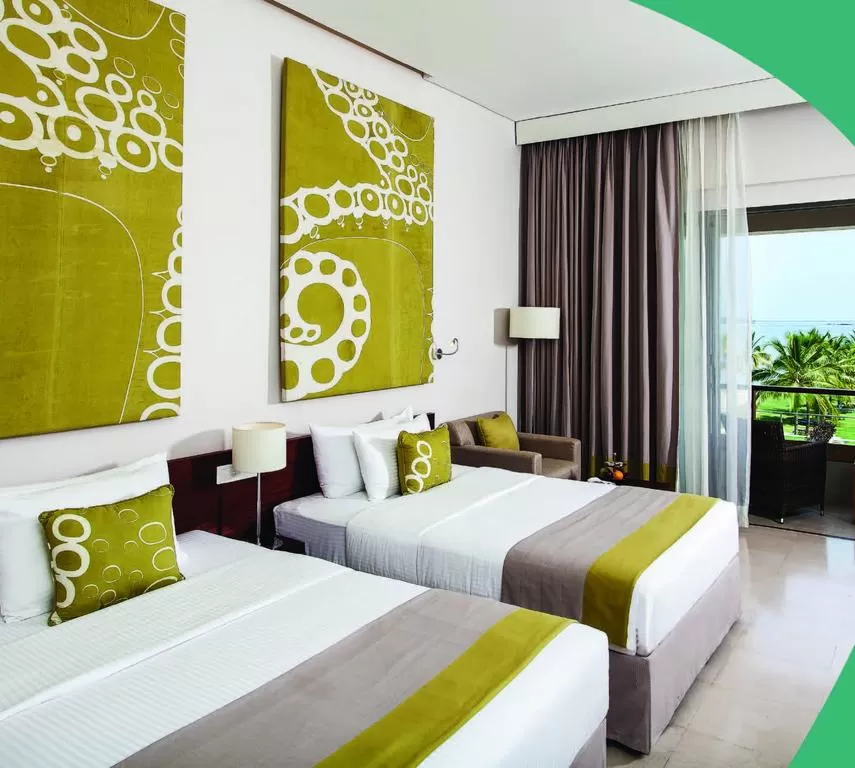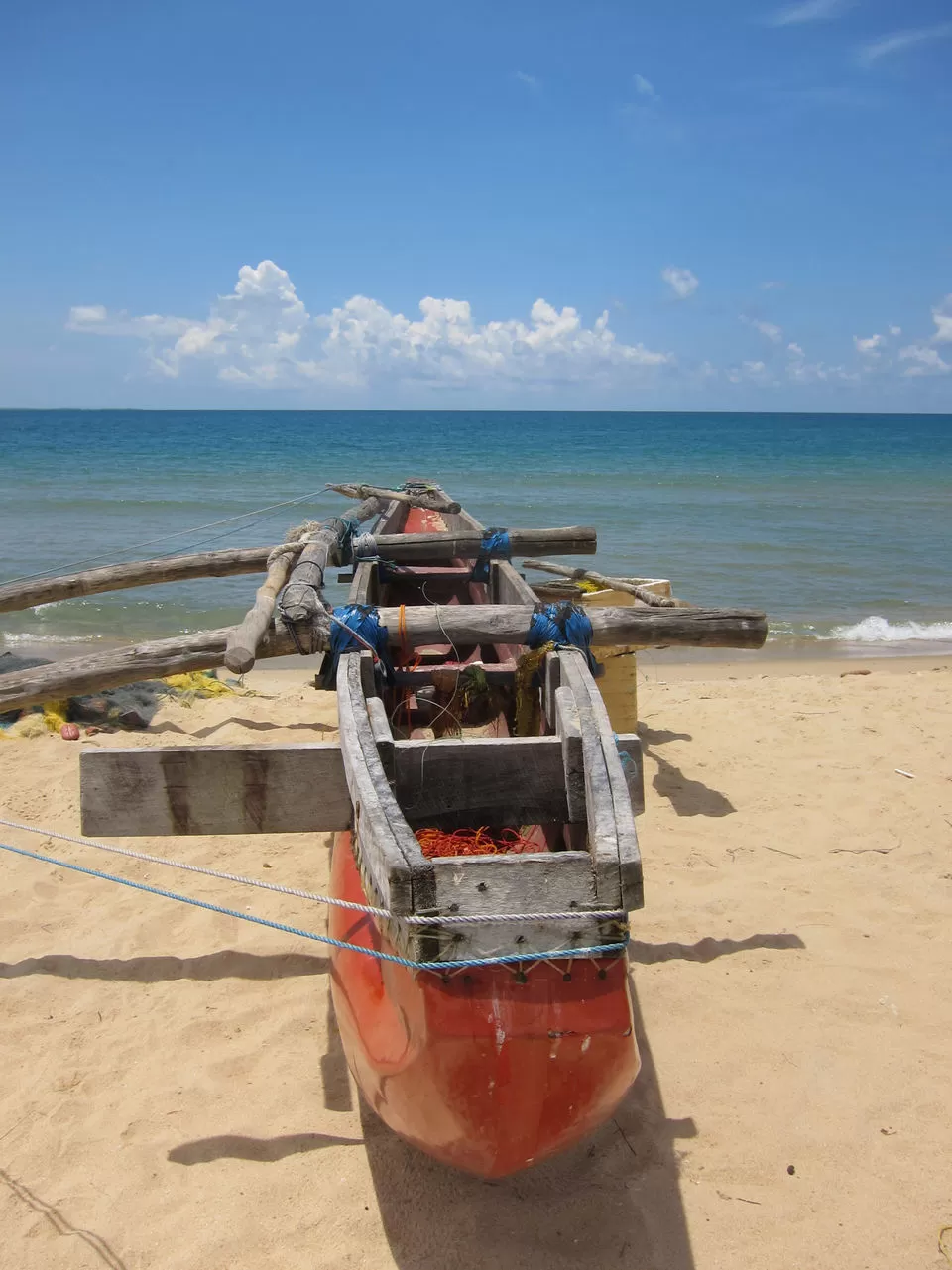 Batticaloa or Batti has all the markings of an exotic destination with its lagoons, churches, museums and forts. It is ideal for hiking, lazing around on the beaches of the neighbouring Kallady town and perhaps trying your hand at fishing.
Getting There: Two daily trains connect Colombo and Batticaloa. The journey is 8 hours long and you would be expected to pay 500 Rupees for a second class ticket.
Best Places To See:
Batticaloa Fort and Museum: Built by the Portuguese sometime in 1628, the Batticaloa Fort was captured by the Dutch ten years later. The present structure has four ramparts and is fringed by the Batticaloa lagoon and a moat. This Puliyanthivu Island attraction is also home to certain administrative wings of the Sri Lankan Government. There's also a small museum with rare manuscripts and colonial artefacts. Tourists are free to walk around the premises.
Opening Hours: 9:00 am till 6:00 pm.
Batticaloa Gate: The Batticaloa Gate stands on what used to be a port for the loading and unloading of important goods; a port that connected Batticaloa town to the island of Puliyanthivu. The very first Methodist missionary, Reverend William Ault was said to have landed here in 1814. Tourists can see his statue right beside the gate.
Kallady Beach: The prettiest beach in Batticaloa, Kallady is the ideal spot for long walks in the company of powdery sands and casuarina trees. Visit this spot to watch the sunrise and observe the local fishermen go about their business. Kallady, unfortunately, is not the best spot for swimming.
Best Places To Stay:
Hotel East Lagoon (Rs. 3500 onwards)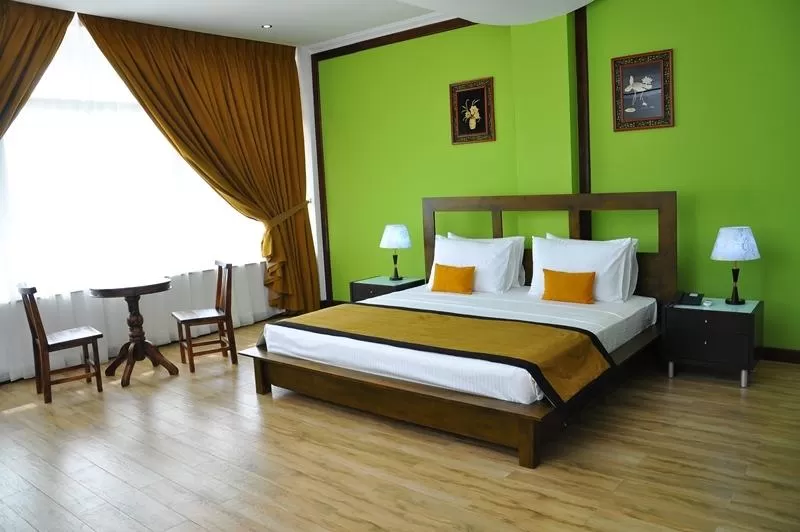 Lord Of The Forest (Rs. 4000 onwards)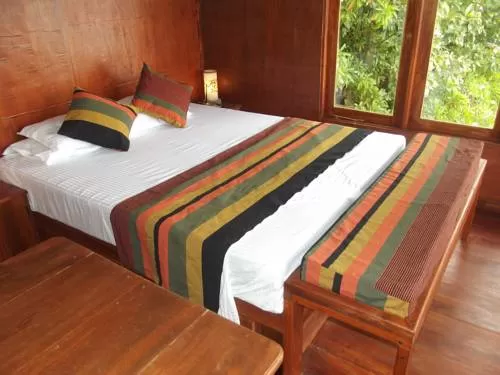 Hidden somewhere in the heart of Uva, Sri Lanka's mountain province, Haputale is a tiny town with sprawling tea estates, truckloads of natural beauty and fresh air. There is nothing more rejuvenating than walking amidst the mountains and a vast expanse of lush tea terraces and if you're looking for that kind of escape, Haputale is eagerly waiting for you. Throw some toy trains and winding railway tracks in the mixture and you have a picture-postcard destination ready.
Getting There: There are around five trains from Colombo to Haputale via Badulla that should cost you 400 Sri Lankan Rupees for a distance of 250 kilometres.
Best Places To See:
Adisham Monastery: Currently managed by Benedictine Monks, the Adisham Bungalow and monastery is perpetually shrouded in mystery and exudes this strange air of placidity. Established by tea planter Sir Thomas Lister Villiers, this sight is four kilometres away from Haputale. Tourists can observe the magnate's living room, his library and the many gardens and orchards of the premises. The Sylvestrine Congregation Monastery also has a guesthouse for those intending to stay back. There is an entry fee of Rs. 150 and photography is strictly prohibited.
Opening Hours: Saturdays and Sundays: 9:00 am till 4:00 pm.
Dambatenne Tea Factory: Sri Lanka is synonymous with tea and this particular factory was inaugurated in 1890 by Sir Thomas Lipton himself. For an immersive tour of the production of the world's favourite beverage, a visit is warranted. You would have to shell out 250 bucks for the same. Don't go on Sundays as there's hardly anything worth seeing.
Opening Hours: Monday to Saturday: 8:00 am till 6:00 pm.
Best Places To Stay:
Melheim (Rs. 7500 onwards)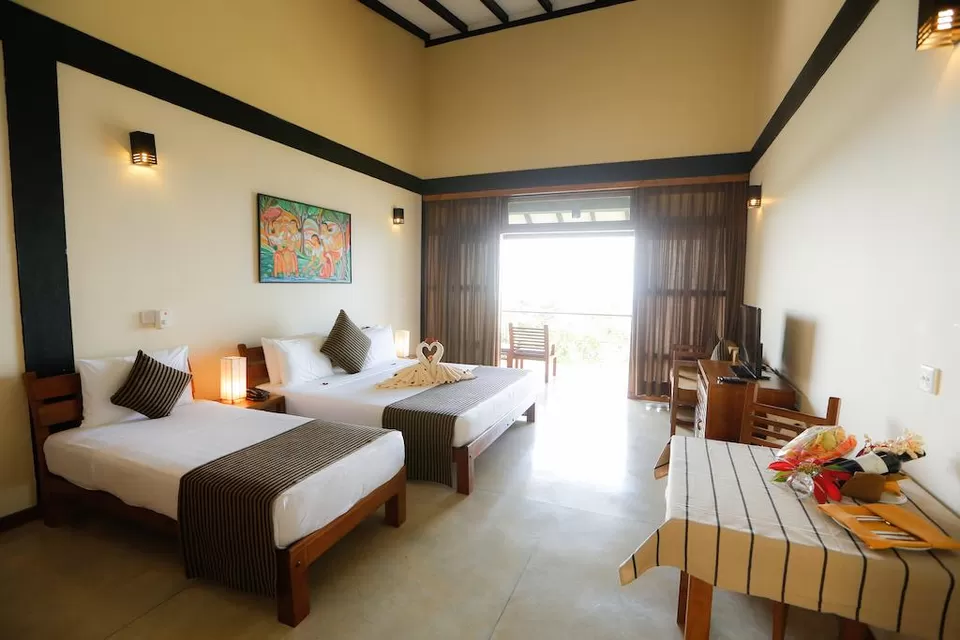 Thotalagala (Rs. 10,500 onwards)