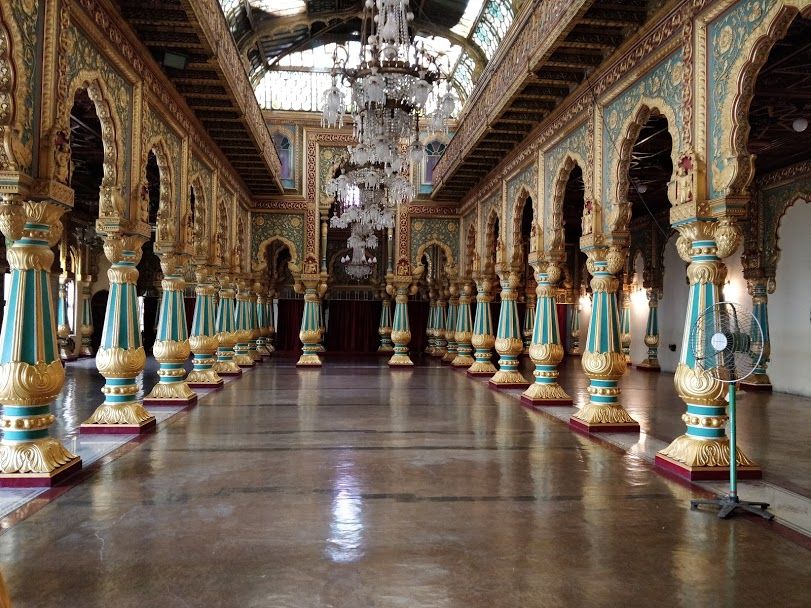 I am glad to be back on Tripoto, super-excited to share my journey to three more places in South India with you. Before that, I want to talk about how I plan my leaves, expenses, safety and manage to carry myself around without complaining. I am a consultant working with a state government in South India. I live in a very small city where flight connectivity is a huge issue. Hence, all of my trips around South India have been on either trains or buses. Thus, I have to spend extra time reaching my destinations. I am very careful with my holiday calendar and plan my vacations well in advance. I take my leaves only to travel. I make sure I don't fall sick so that I don't have to take leaves for them. I constantly check flight tickets from big cities (Hyderabad and Bangalore) and book them whenever I find them cheap. Sometimes, I plan my vacation after booking the tickets. I have a very simple way of traveling, so any type of train coach or bus works. Idea is to travel at a low cost. I save money by living in a less posh colony, not going out very often and still buying clothes from Sarojini. Only thing I spend is on traveling.
Also, being a solo female traveler in India though not difficult might become unsafe. You might feel uncomfortable but the key is to find local women around markets and shops, and cling to them if you smell danger. I try to dress up in a conservative manner if I am in local villages or towns. But if others around are in bikini, I am a free bird in terms of dressing. I avoid drinking when I am traveling alone.
Lastly, a lot of people complaint that they'll get bored if they are traveling alone. That is a wrong assumption to make if you haven't experienced solo traveling yet. I love observing people and their activities in trains, buses and markets. Its the best way to get acquainted with the city. I read a lot, so long journeys are easy for me. Taking risk, getting out of comfort zone and setting priorities is important. Hence, if you have been wanting to take a trip but didn't gather courage to go. This is the right time. Destinations in this post are perfect for solo budget travel. Thus, book your ticket, grab your lazying backpack and get on to that flight/train/bus. Hope you enjoy this post as well.
5. Pondicherry
This old little city was once a French colony and still has the Paris feeling in its bougainvillea landscaped streets. Although famous for its beaches, walking around the laid back White Town, visiting old churches and trying a variety of flavours of ice-cream at GMT is Pondicherry for me. You can also try surfing on Serenity beach and sunbathing on Paradise beach. However, the most amazing part of Pondicherry for me is the time after 6 PM and before 8 AM on Promenade Beach (also called Rock Beach) when motorized vehicles are prohibited on roads. A walk around the road during the morning and evening gives you a glimpse into the lives of locals when they take their kids out for ice-cream, street hawkers selling raw mango with red chilly powder and couples strolling hand-in-hand watching the moon rise. I sat on a rock with mild city bustle in the background and watched the big red moon in its most beautiful form.
Since this beach town is on East Coast, you'll witness a spectacular sunrise on this beach. Sunrise is also the time when the fishermen will take their boats out in the sea for their catch. There is a great camaraderie in the city even at 5 AM the sky shows colours of blue, orange, red and yellow. Since the city has a European resemblance, you'll find a lot of cafes and restaurants selling freshly baked bread, croissants and crepes. GMT ice-cream on Promenade beach (opposite petrol pump) is highly recommended. There are a plenty of hostels and boutique hotels at cheap prices available if you don't want to spend a lot. City can be explored on walk, on a rickshaw or cycle. Rent a scooty for Serenity and Paradise Beach.
Cost of trip: I was a student then and my plan was sudden. It costed me 4k for a two-day trip from Hyderabad. I took lifts and stayed in a very small hostel.
6. Hampi
Hampi is a backpacker's paradise, pilgrim's delight and an adventurer's go-to destination. Hampi, recognized as UNESCO's world heritage site, is a small village jeweled with the ruins of ancient Hindu Vijayanagar empire. There are direct buses to Hampi from Bangalore and Hyderabad. If you want to travel by train, nearest station is Hospet. Marvelous Tungabhadra river separates Hampi into types of destinations. First is the Virupaksha temple side village which houses the maximum number of monuments and temples. This side is is popular with both religious tourists and explorers. The other side of river known as Virupapur Gadde is a rural laid-back backpacker's haven. There are plenty of cheap guest houses, home stays and hotels on both the sides of river. I had stayed in one of the home stay by the paddy fields in Virupapur Gadde. The home stay was cheap with hammocks outside the room to lie down and chill. Renting a scooty and going around is the best way to explore Hampi. You can also hire an auto for a day which will show you around all the ruins. The sunrise and sunset over the village, viewed from atop the central Matanga Hill, are truly magical and are not to be missed. I was amazed to see the intricacy of sculpture on the walls and pillars of Virupaksha Temple, Vijaya Vittala Temple, Lakshmi Narasimha Temple, Krishna Temple and Queen's Bath. I also enjoyed the coracle boat ride from one side of Tungabhadra river to the other. Best time to visit the places is from October to March when it is not very hot. You'll be in awe of Hampi if you love history and architecture.
Cost of trip: Hyderabad to Hyderabad costed me around 5k.
7. Mysore
I visited Mysore on my 25th birthday because of my interest in old cities and yoga. Mysuru or Mysore is in Karnataka, was the capital city of Karnataka from 1399 – 1956 under the Kingdom of Mysore. This makes it a sort of royal city in India and its architecture and culture is one of the nicest in the country. Mysore Palace should be the first in your to-do list if you are planning to visit South India. The palace reflects an extravagant opulence and fine details, each new room surpasses the last in terms of rich colours, fine paintings, elaborate architecture, fine wood carved doors, mosaic floors and stained glassed windows. It is illuminated in the night if you visit on Sundays, public holidays and Dusara. Second in the to do list is to eat famous Mysore masala dosa at a very small Hotel Vinayaka Mylari. It is a very small place serving just dosa, idli and filter coffee. You might have to share your table because people from faraway places come to eat this unique Mysuru dosa. Mysore is famous for its yoga and ayurveda schools. One of the most renowned one is the Shri K Pattabhi Jois Ashtanga Yoga Institute. You can try to take short and long term yoga course in one of these centres. Mysore also being a backpacker's destination has a lot of hostel options. I stayed in this ancient property called Mansion 1907, which is actually a mansion constructed in 1907. It is a pleasant experience with its lush green surroundings, common area with books and games and swings in its verandah. I spent my birthday eve in the same common area of Mansion 1907.
Cost of trip: 4k for two days