Travelling to Gujarat is essentially like a multiple choice question with every option better than the other.
Kutch in the north west and Gir in the south are the two choices before you on the vast map of Gujarat. Realistically, the two destinations can't be covered in one trip over a week. To save you from the difficult choice, I am choosing the Kutch region for you – a traveller-approved destination in the past with brilliant opportunities for photographers.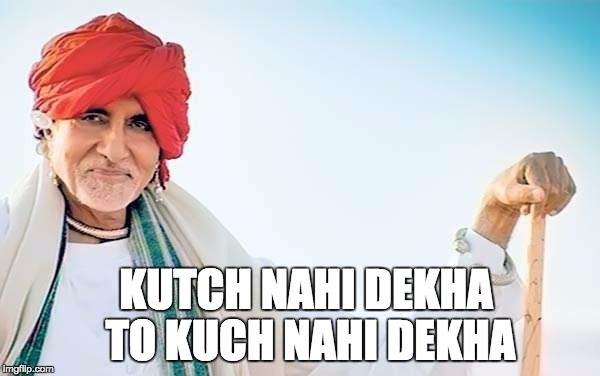 Best Time To Visit Kutch
The best time to visit the Rann of Kutch is from October to March, when the marsh dries up and turns into a magical white paradise. The Rann Utsav, from November to February, is also a great time to be in Kutch when more accommodation options open up.
How to reach Kutch
By air: Daily flights connect the city of Bhuj to Mumbai. Regular flights are also available from Ahmedabad to Bhuj.
By train: Bhuj is connected to New Delhi by two direct trains: Be Bhuj Exp (14321) and Ala Hazrat Exp (14311). There are also five direct trains available from Mumbai to reach Bhuj. Direct trains also run from Ahmedabad to Bhuj, taking around six to seven hours.
By road: State buses and taxis are available from Ahmedabad and all other major cities in Gujarat to Bhuj.