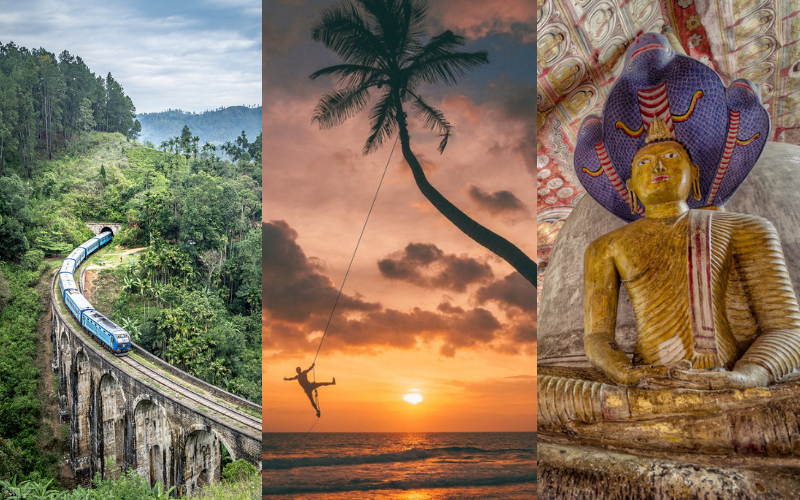 The tropical isle of Ceylon has always been a traveler's delight, dating back centuries.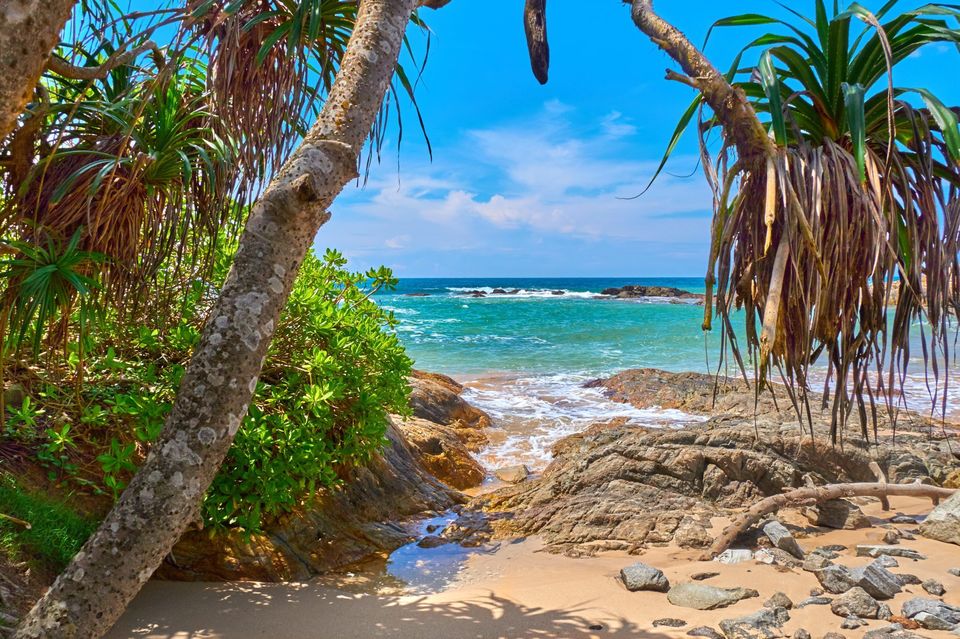 Sri Lanka, our next-door neighbor, has a plethora of sights to offer. But if you, just like me, are budget bound, worry not! You can explore everything from its infinity beaches, eternal ruins, natural wonders to the insta-famous train rides–an international trip in a super affordable budget.
Getting Started:
Currency: The Sri Lankan currency is Rupee (LKR) and it is less than the Indian Rupee. 1 INR is 2.53 LKR
Best Time To Visit: December to March and also the monsoon months (try avoiding summer altogether)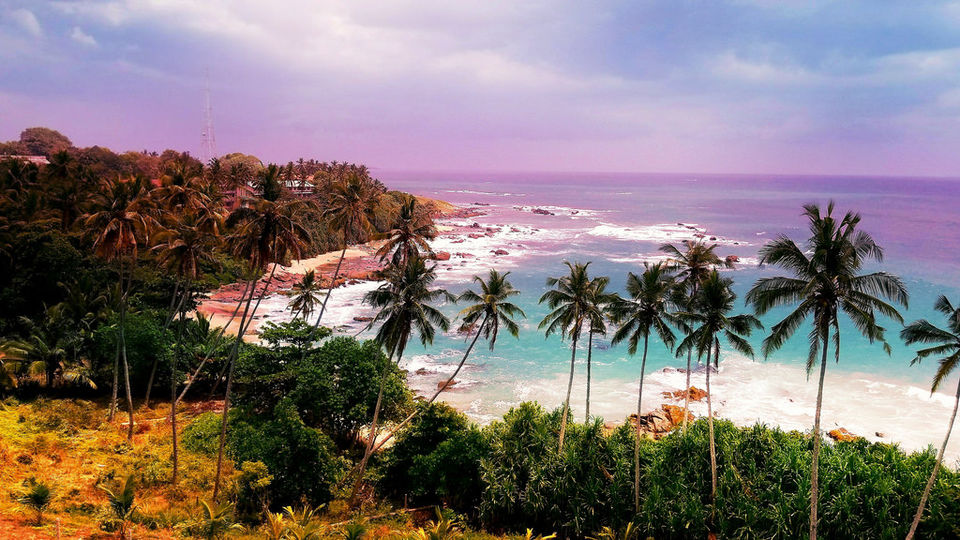 Pro-Tip: Most of the Sri-Lankan cities are well connected by public transport and by using the same you can greatly bring down the cost of your trip. (The systems are also very similar to our Indian ways, making it easier for us)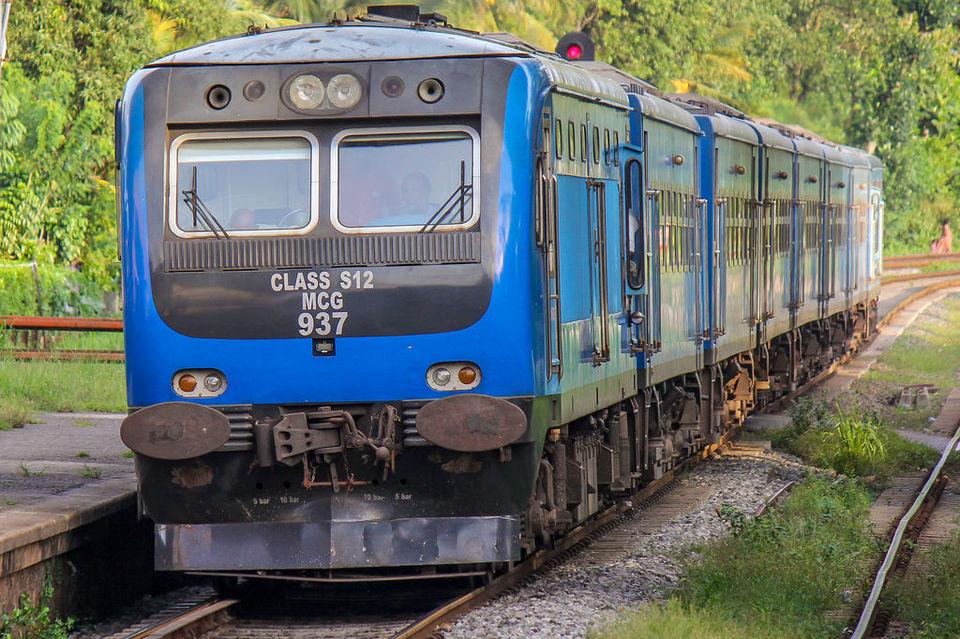 Plan Of Action
Airport - Dambulla - Kandy - Ella - Unawatuna - Colombo
After landing at the Bandarnaika International Airport (which is not actually in Colombo but in a city called Katunayaka which is an hour away from Colombo) head to Dambulla by bus.
It might seem a little intimidating but it's super easy to follow the three steps:
1.) From the exit of the airport, take the free shuttle service to the Katunayaka bus station.
2.) Get down there and catch a bus to Kurunegala Bus stand. There are plenty of buses plying to this bus station at regular intervals. The red bus no. 5 is the fastest and takes two and a half hours approximately, while the ticket cost is Rs. 35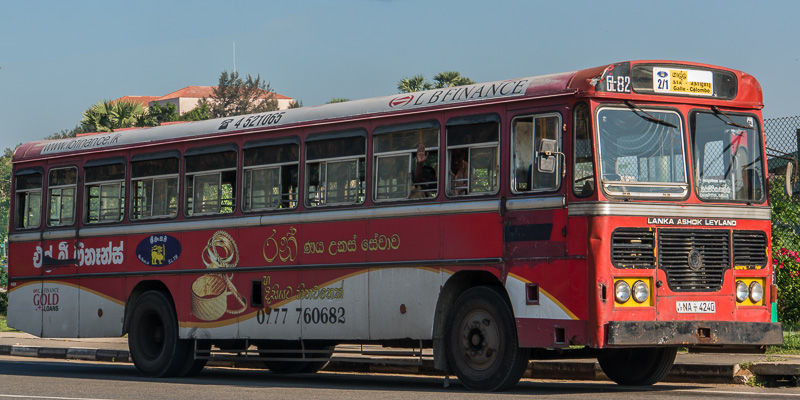 3.) Once you reach Kurunegala, you're sorted because this is like a major bus station. Here you can get plenty of buses for Dambulla. A ticket of a bus from Kurunegala to Dambulla will cost you around Rs 35 again and will take you around two hours.
Thus, you'll reach Dambulla in approximately five hours and in 100 INR!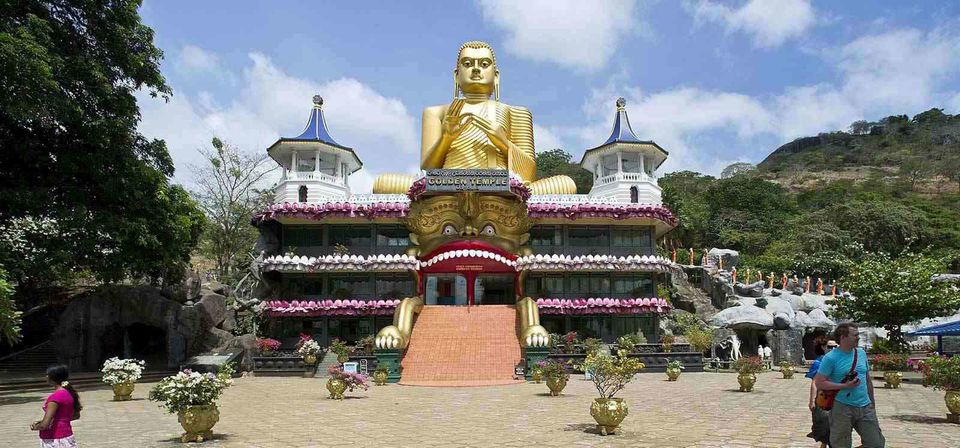 After reaching Dambulla bus-stop, check into the hotel and stay overnight.
Where To Stay:
Standard Double Room: Rs 1134 (Inclusive of taxes) This hotel is at a walking distance from the bus stand.
Some other options:
Budget Double Room Rs 1200 (Inclusive of taxes)
Lotus Inn Tourist Resort: Rs 926 (Inclusive of taxes)
Food: Rs 800. You can have some snacks or pastries at the bakery opposite the Kurungela bus station for around 140 Sri Lankan Rupees. You can eat dinner at the hotel you're staying at because you'll be really tired after all the traveling or from the surrounding restaurants nearby.
Total Expenditure Of The Day: Rs 2,034
After a scrumptious break-fast in the hotel, kick-start an adventurous day in Dambulla with the activities listed below:
Line-Up:
1.) Wake up early morning and take a taxi to Sigiriya and back for Rs 600 arranged by the hotel.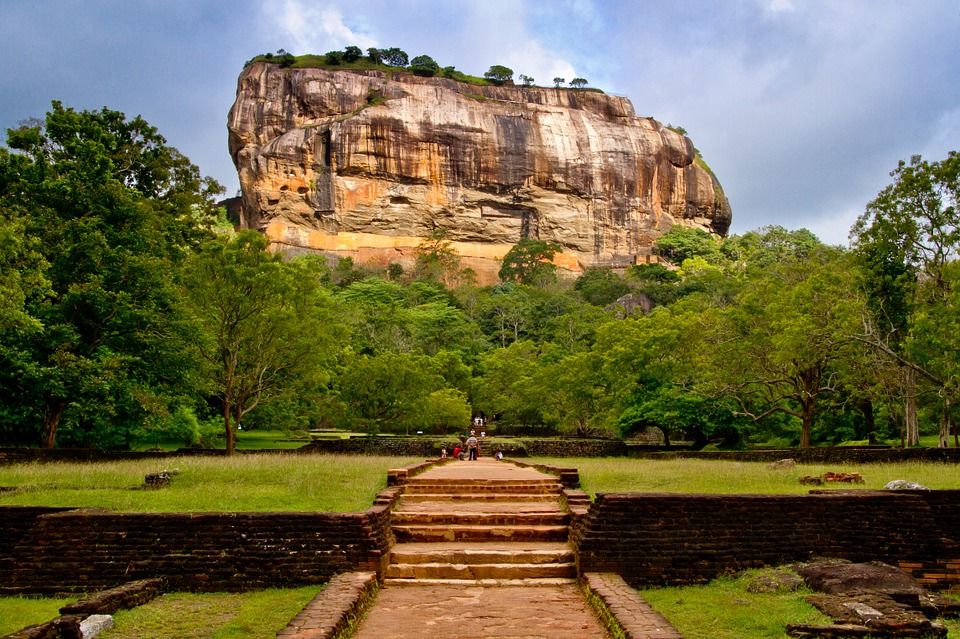 Head to Pidurangala Rock which is adjacent to Sigiriya Rock and is the best viewing spot of Sigiriya Rock as it is only slightly lower. It is a popular spot for sunrise as you can enjoy 360-degree views of not only the valleys but also Sigiriya Rock. While Sigiriya Rock is a UNESCO heritage site, the entrance fee is too expensive for a budget traveler Rs 1,660 so one can skip it.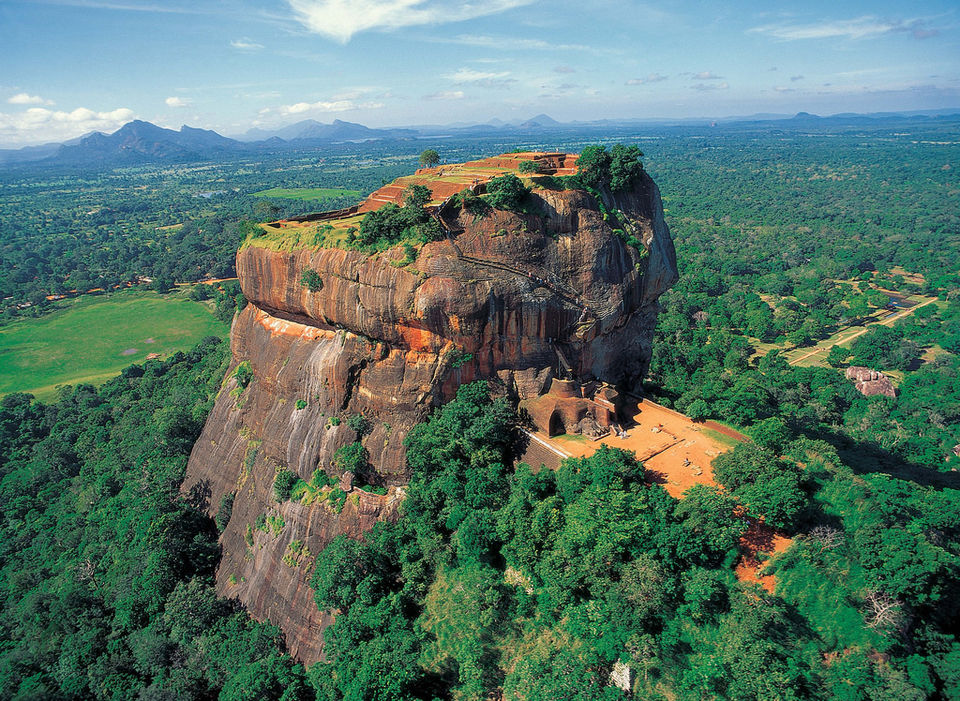 The climb itself isn't too difficult and takes about 30-45 minutes, the entrance fees are just Rs 200 .
2.) In the evening, visit the Golden Temple and the Cave temple, both of which are at a walking distance from the hotel. The steps to the Dambulla Cave Temple are located inside the Golden Temple's premises. Both these places have no entry charge.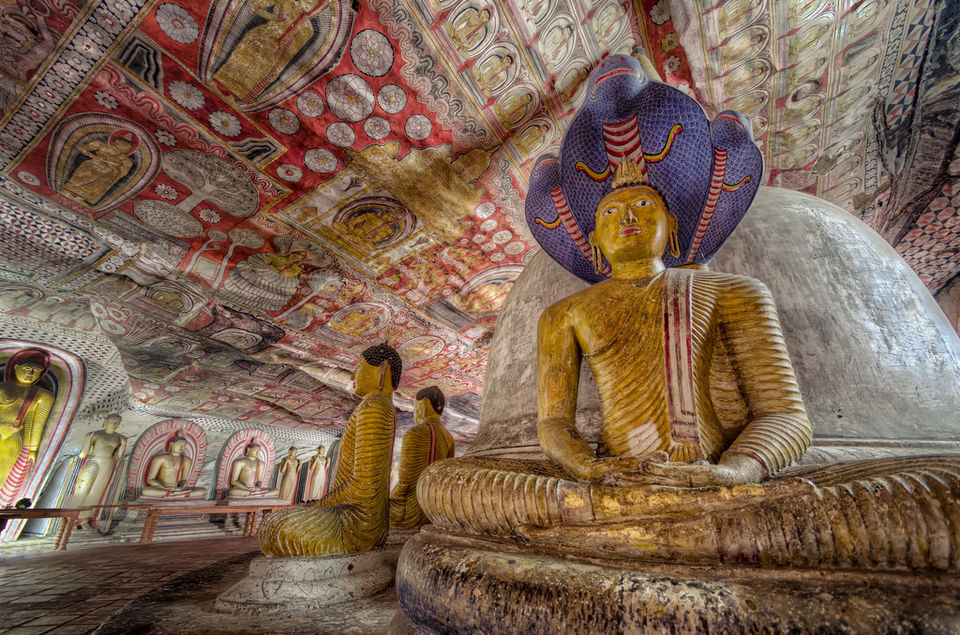 Food: Rs 700 INR for lunch and dinner.
Total Expenditure Of The Day: Rs 2,634
Fill up your tummy with a heavy breakfast, check out and leave early morning for Kandy around 7.00-7.30 am.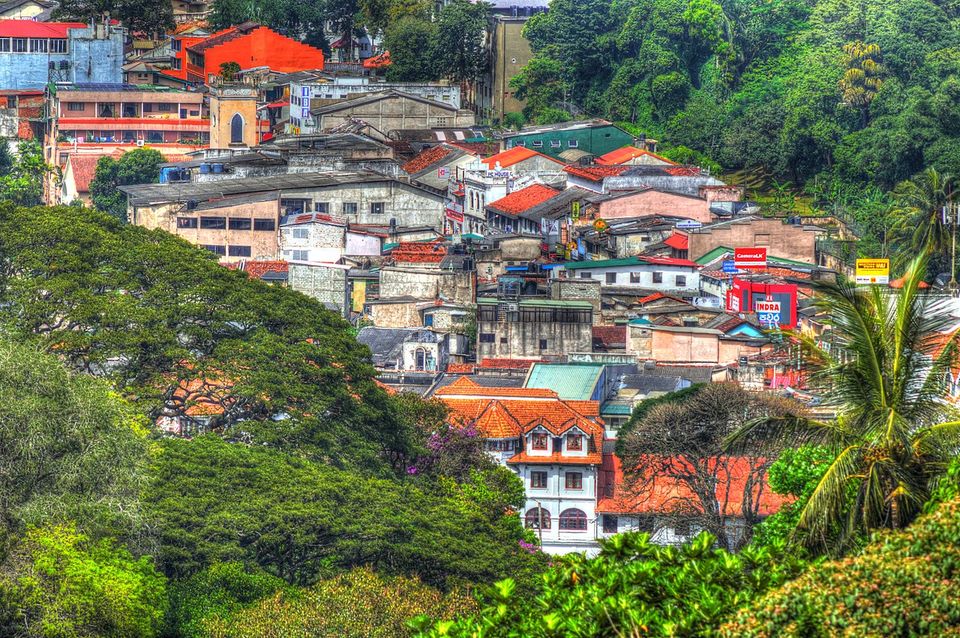 Walk to the Dambulla bust-stand and catch a bus for Kandy that ply at regular intervals. The normal non-ac local buses will cost you Rs 40
In case you're traveling in the summer or the buses are super-crowded you can take an A/C bus which arrives at longer intervals of 25-30 minutes but is really comfortable. They will cost you around Rs 70
Reach Kandy in two and half hours by 10.00 am. Check in to your hotel and set out to explore.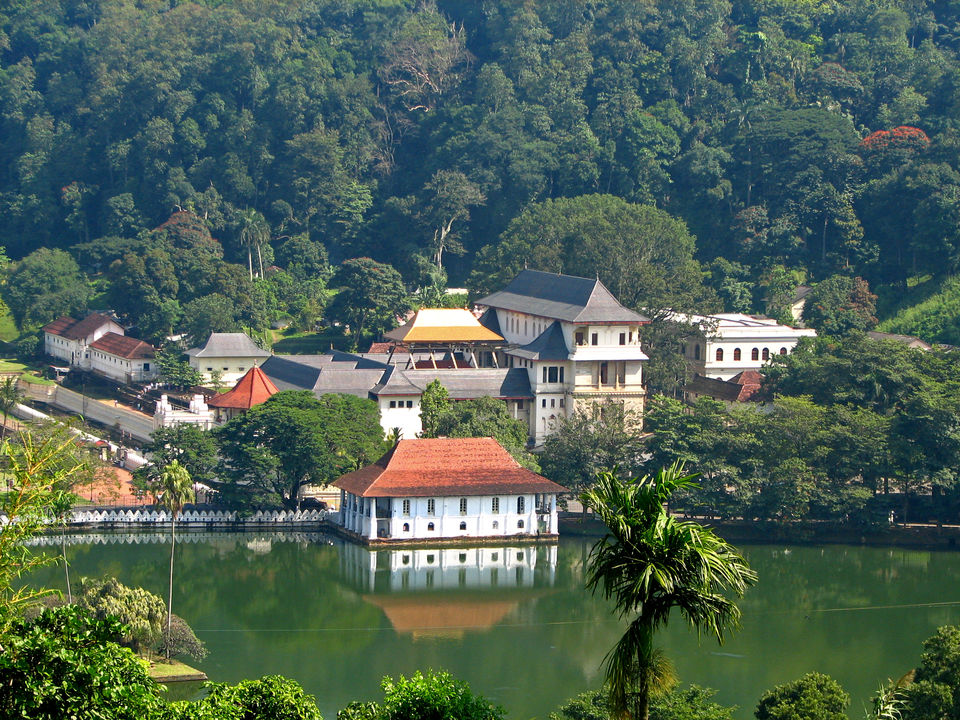 Line-Up:
1) Swim with the cutest baby elephants and watch them bathe gleefully at the Pinnawala Elephant Orphanage (world's largest elephant orphanage) Make sure you reach here by 12:30 pm to watch the elephants bathe. It will cost you Rs 1000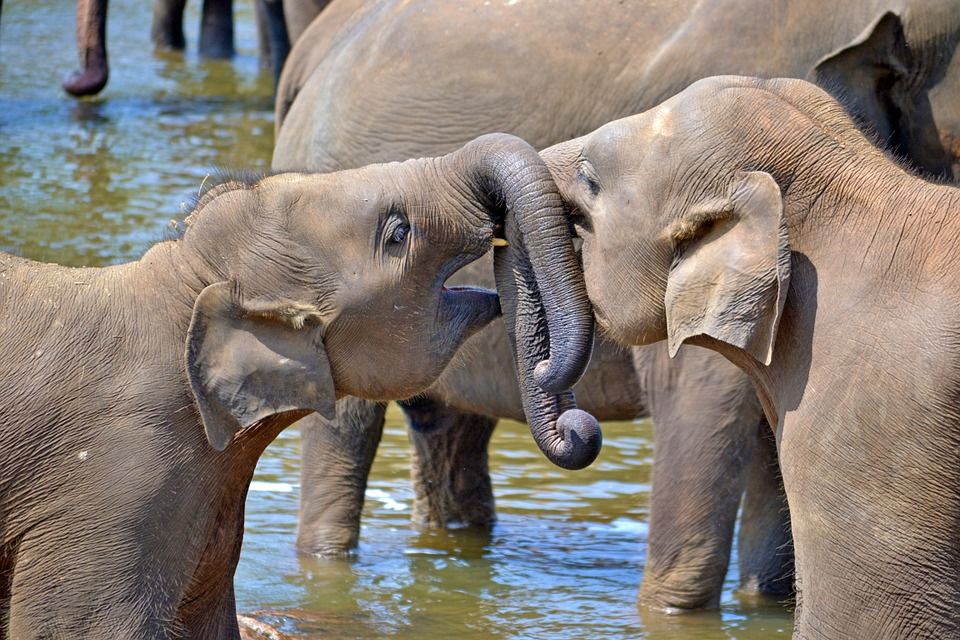 You can reach the Pinnawala Elephant Orphanage by a tuk-tuk (which'll be much cheaper than a taxi) from Kandy and back for Rs 1380
2) In the evening, take a stroll around Kandy Lake around which the city is built. The best part to walk along is the area around the Temple of the Sacred Tooth Relic.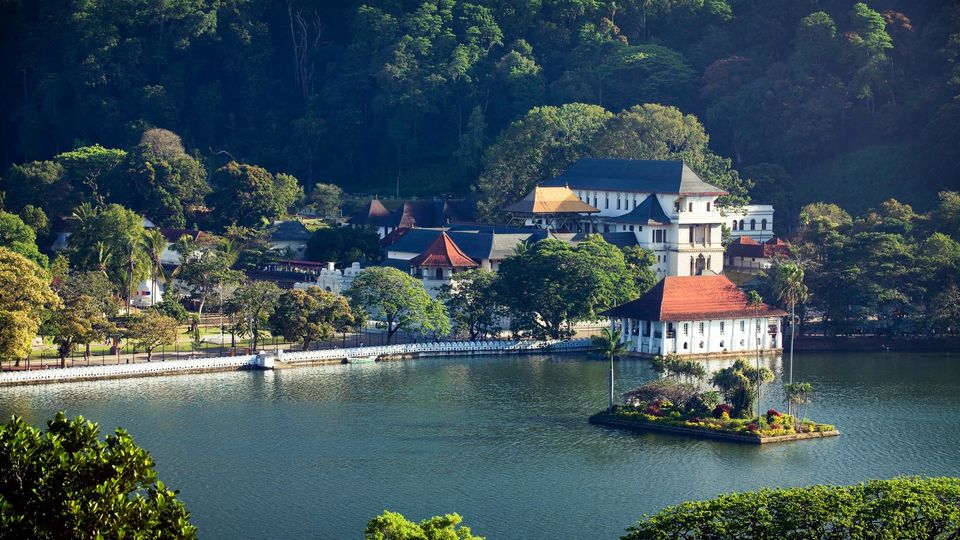 3) Seek blessings of the Big Buddha at Bahirawakanda Vihara Buddha Statue. The 88 feet high statue gigantic white idol of the Buddha can be seen from almost everywhere in Kandy and by night it is all lit up looking serene. The beauty of the statue doubles during the night when it is lit by lamps. The entry charge is Rs 100.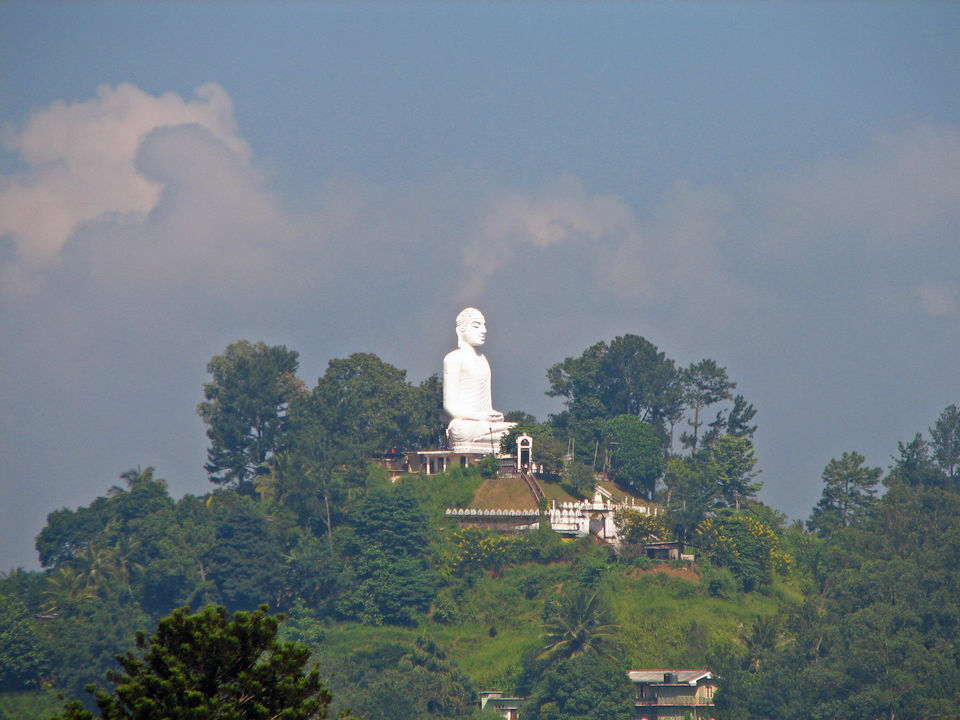 Optional: One can also visit the Temple of the Sacred Tooth Relic, it's where Buddha's real tooth is kept! However, there's an entry charge of Rs 600
Food: Rs 700 for lunch and dinner. You'll get affordable and a good variety of food at Kandy City Center (KCC) mall, Cafe Divine Street, Cool Corner Ice Cream Parlour.
Where To Stay:
Heaven Breeze - Rs 921 (Inclusive of taxes)
Some other options:
Kandyan Sweet Villa - Rs 1,100 (Inclusive of taxes)
Queen's Mount - Rs 1,174 (Inclusive of taxes)
Total Expenditure Of The Day: Rs 4,080
The Kandy to Ella train journey is said to be one of the most scenic, epic train journeys in not only just Sri Lanka but the world and has become popular with travel bloggers.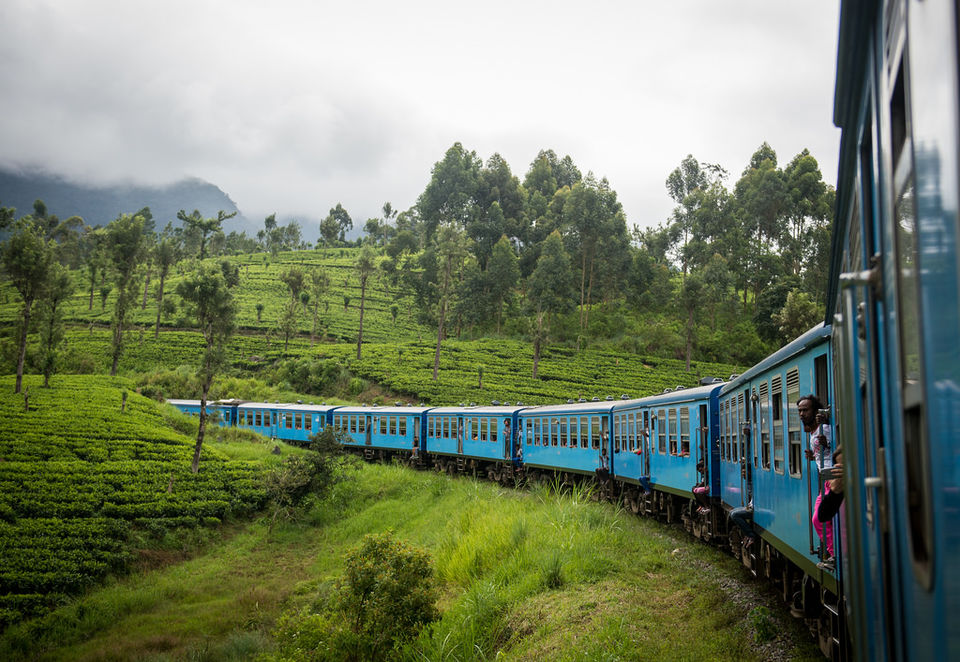 Check out from the hotel in Kandy in the morning at around 8:30 am and head to the railway station by a tuk-tuk. The tuk-tuk will cost around Rs 60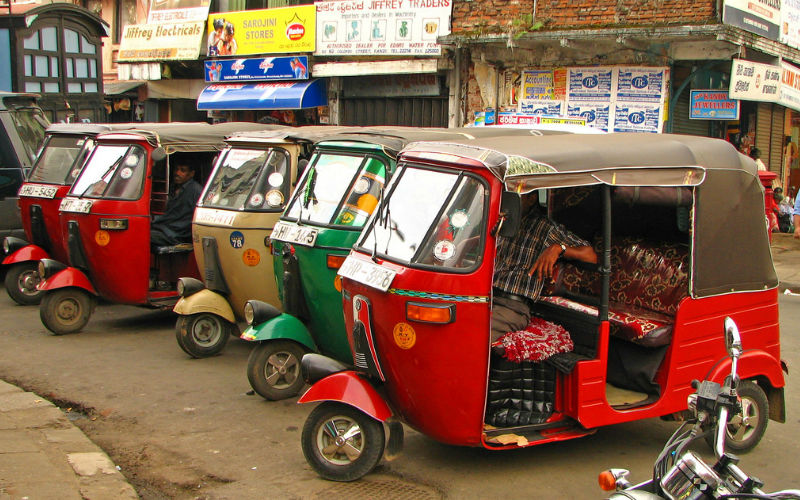 Buy the train ticket for Rs 100 to Ella and climb aboard the train for the 5-hour journey. There are no seat numbers for these second-class tickets, it is on a first come first served basis once the train arrives. Do keep an eye out for St. Clair's waterfall and the surrounding panorama, about halfway to Nuwara Eliya from the train. You will reach Ella railway station by around 2.00 pm and head to your hotel.
Line-Up:
Put on some sports shoes and by 4.00 left for Little Adam's peak. From Ella town to the foot of mountain it takes 45 minutes, and to get to the top around 15-20 minutes. Watch the sun dip below the mountains and start the descent.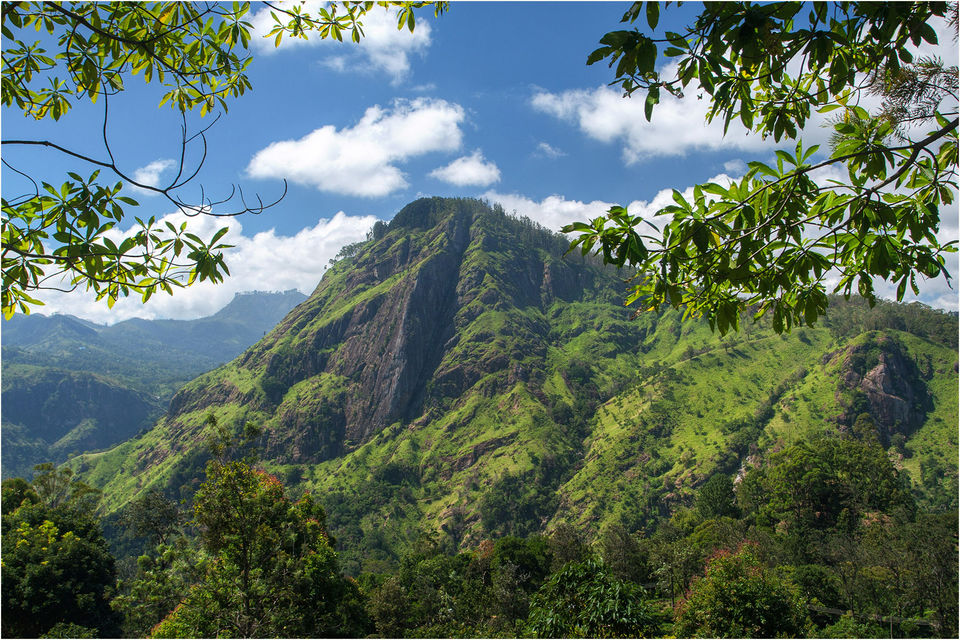 Food: Rs 800. Ella has plenty of affordable eateries and backpacker-style cafes open at night.
Where To Stay:
Hi Lanka Backpackers: Cost for a bunk-bed in the shared dorm is Rs 850 (Inclusive of taxes)
You'll meet a lot of backpackers here traveling from other countries.
Some other options:
These are private rooms in hotels in case, you're not comfortable in a hostel.
Green Hill: Cost for a room is Rs 1300 (Inclusive of taxes and breakfast)
Beauty Mount Tourist: Cost for a room is Rs. 1063 (Inclusive of taxes)
Total Cost: Rs 1,810
Line-Up:
1.) After breakfast, make way to the super "Instagram-mable" Demodara Nine Arch Bridge which is at a walking distance from the hostel. Walk along the rails, watch passing trains and indulge in some photo-sessions and head back to the hotel.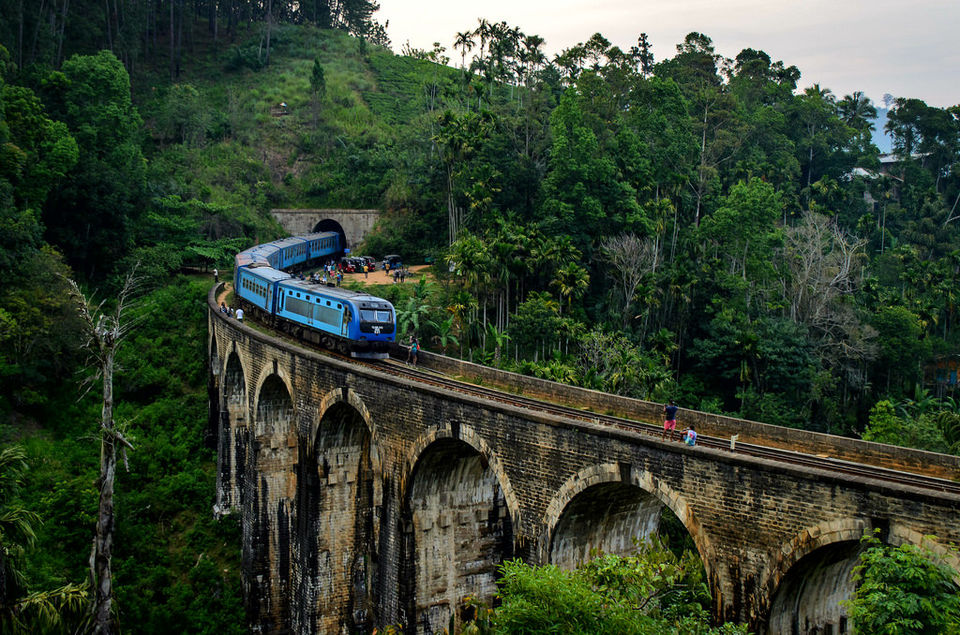 2.) Head to Diyaluma Falls which is about an hour's tuk-tuk drive from Ella. For about 4000 LKR (1600 INR) the tuk-tuk will take you to the falls, wait and bring you back too. This is Sri Lanka's second highest waterfall and offers some amazing natural pools insane views from the top.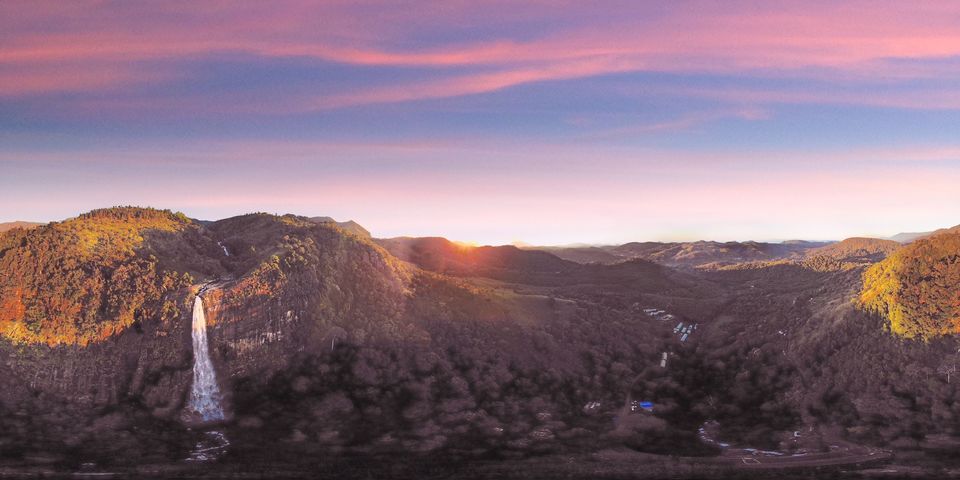 Food: Rs 700 for lunch and dinner. Carry some packed food along to the Diyaluma falls, because there aren't many shops once you climb up.
Total Cost: Rs 3,350
Wake up at around 8.00 am and check-out of the hotel and leave for Unawatuna. Catch the bus no. 31 Bandarawela–Matara from Ella to Matara. There's only one bus about every hour that goes directly from Ella to Matara so its best to inquire beforehand about the timing at the station. After a journey of around five and a half hours, you'll be dropped opposite the Matara bus stand, the ticket will cost Rs 100
From the Matara bust-stand, take a bus to Galle or Colombo which ply at regular intervals and get down at Unawatuna. Cost of the ticket is Rs 20. It'll take lesser than an hour to reach.
You'll be in Unawatuna by 3.00 pm. Check-in and take some much-needed downtime.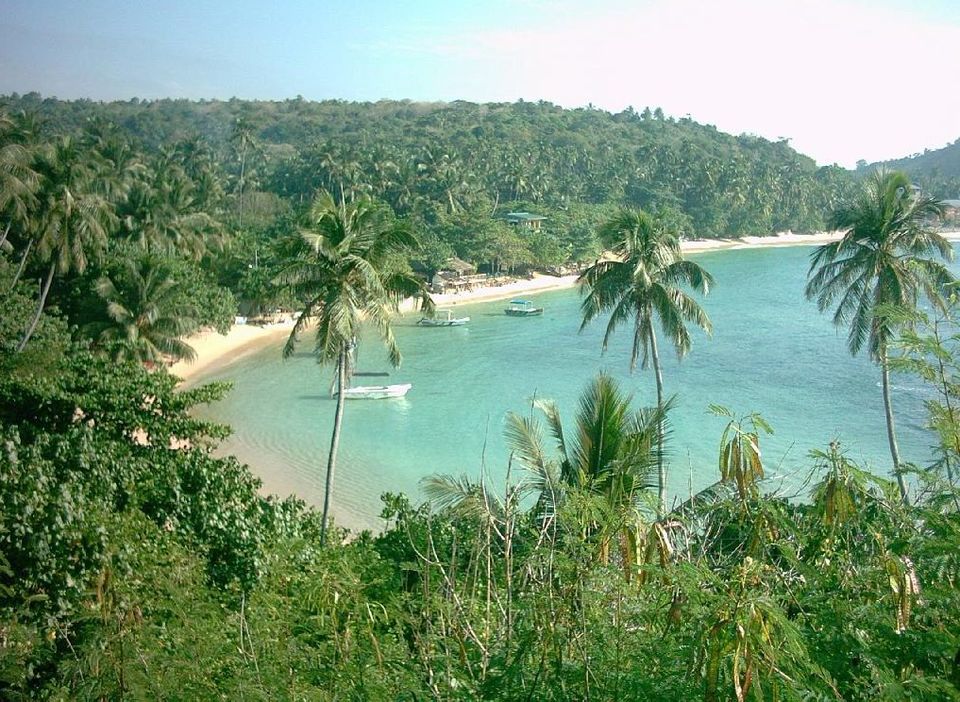 Line-Up:
Head to the Dalawella in the evening to watch the epic sunset from the "Insta-famous" rope swing that has gone viral on Instagram. One time ride on the swing is Rs 118.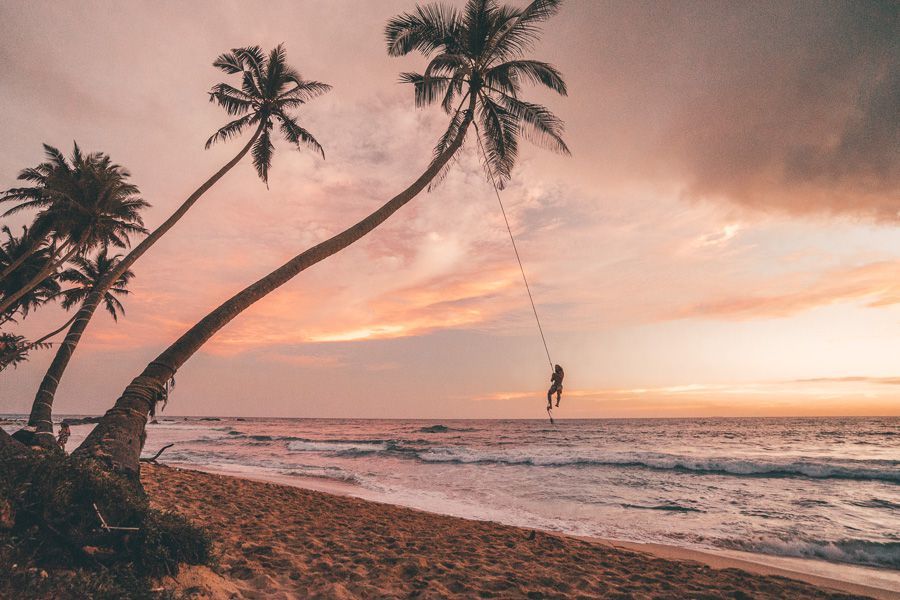 Food: Breakfast included in the hotel. Rs 800
Where To Stay:
Masith Guest House - Private room will cost you Rs 921 (Inclusive of taxes)
This place is at a walking distance from Mihiripenna Beach and from Dalawella Beach.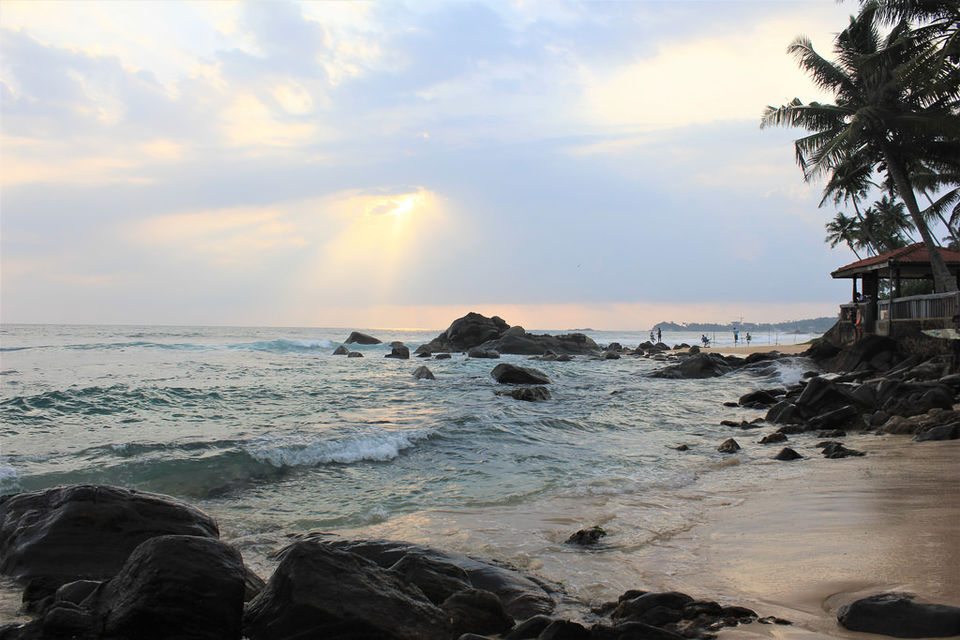 Some other options:
Hotel J - A single bed in a shared dorm costs Rs 830 (Inclusive of tax)
Ceylon Hostel-Galle - Cost of a private room is Rs 1200 (Inclusive of breakfast and taxes)
Total Cost: Rs 1960
This day brings some major unwinding and relaxing.
Line-Up:
1.) Soak in the sun, the salty beach air, the playful sea- waves and some chill vibes at the Dalawella Beach or the Mihiripenna Beach.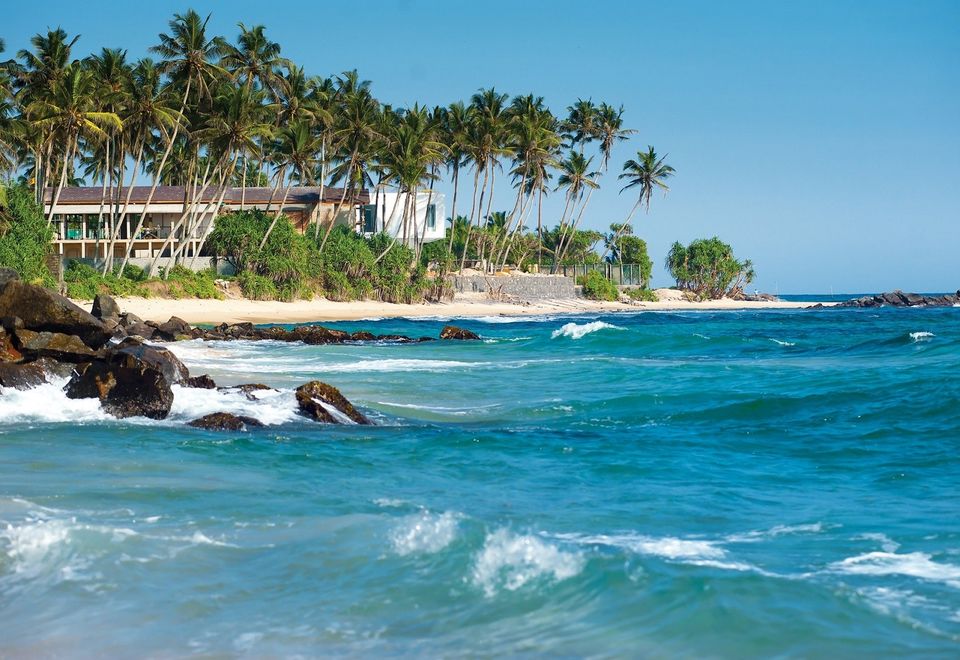 2.) Sip some cocktails, watch a breath-taking sunset, click pictures or you can even indulge in some water-sports if you want.
3.) Swim with the turtles at the Dalawella beach, there is a little-enclosed water area via the rocks and there are turtles in there.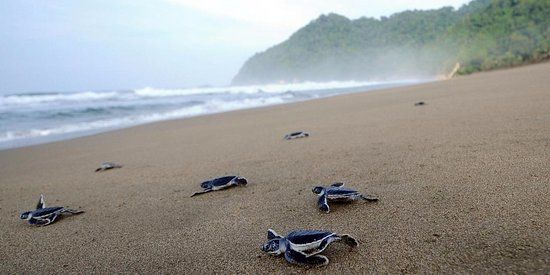 Food: Rs 800. There are many super-affordable shacks and restaurants on the beaches.
Total Cost: Rs 1,721
Check out from the hotel and leave for Colombo. Walk to the Unawatuna bus stop or you can also take a tuk-tuk.
Get on the bus that is going from Matara to Galle for 20 LKR (8 INR) and get down at Galle in one hour. Walk to the Galle railway station and take a second-class train ticket to Colombo for Rs 70 which will take two hours.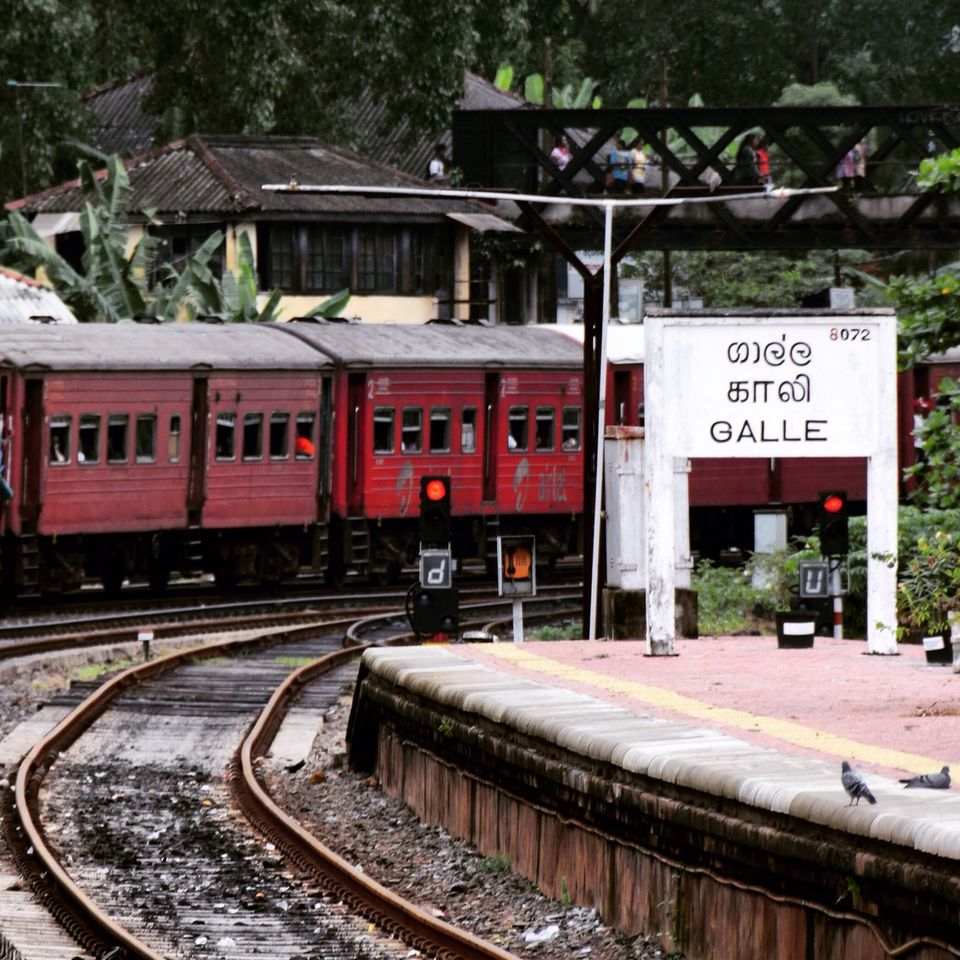 In case you're lucky, you can just get on any bus that is going to Colombo. It is a two-hour journey and the bus will drop you off in Colombo.
Once in Colombo, walk to Pettah bus stop which is opposite Colombo-Fort Train Station. Ride bus no. 187, the A/C bus (Fort – Airport) for Rs 40. The ride duration is one hour and it'll drop you at the entrance of the airport.
Walk to the Bandaranaike International Airport from the drop-point in 5 minutes and board your return flight.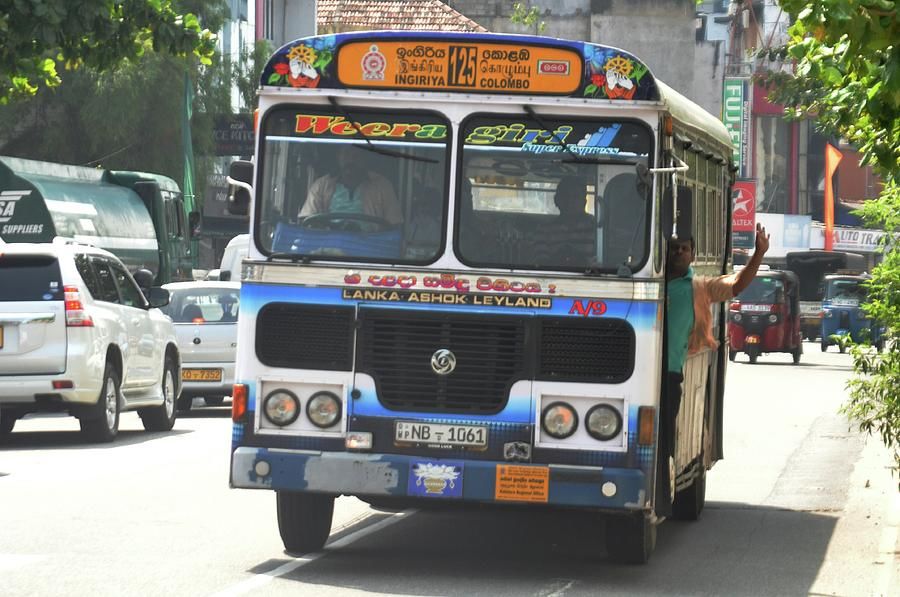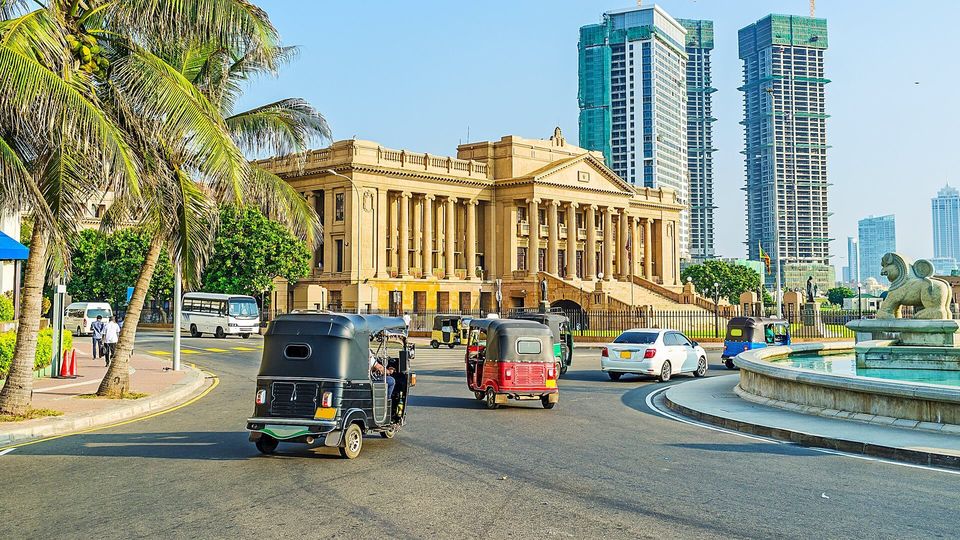 It'll take you approximately 5 hours to reach the airport from Unawatuna by public transport.
Food: Rs 800 for breakfast and lunch.
Total Cost: Rs 918
TOTAL EXPENDITURE OF THE TRIP: Rs 18,500 (excluding flights and the visa fees)
Sri Lankan Visa Cost = 20 Dollars (1400 INR)
As an Indian passport holder, you will only need to apply for an online visa. Sri Lanka will issue travelers an ETA (Electronic Travel Authorization) that allows you to enter the country for 30 consecutive days.
You can get it online here. It accepts credit cards, and you'll receive a confirmation email within 24 hours with the details you need.
Food Tip: Look for crowded restaurants and street stalls, and don't worry about the state of the furniture.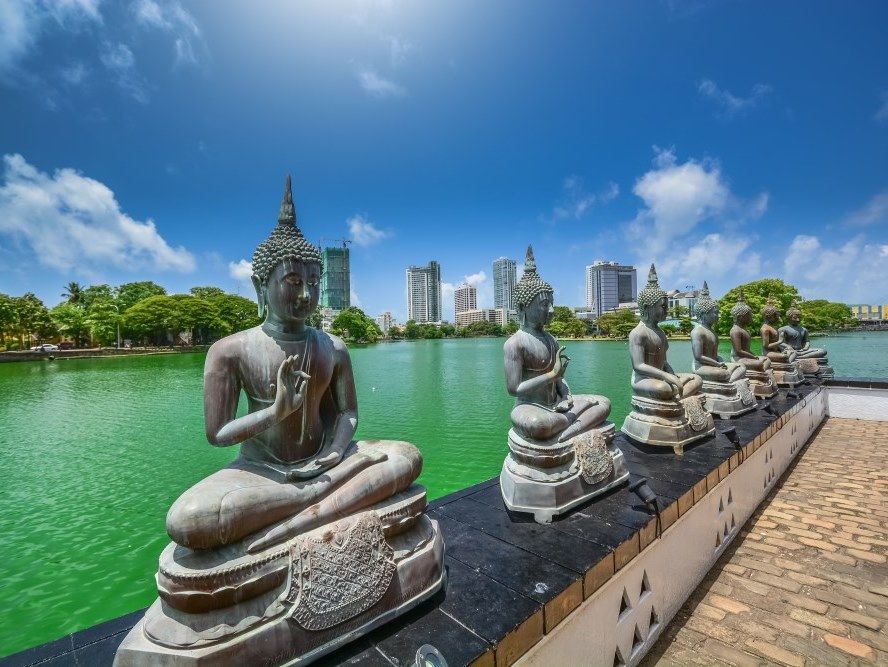 Is your phone full of pictures taken on your last trip? Post them here to earn Tripoto credits, which you can redeem for free holiday packages and travel vouchers.