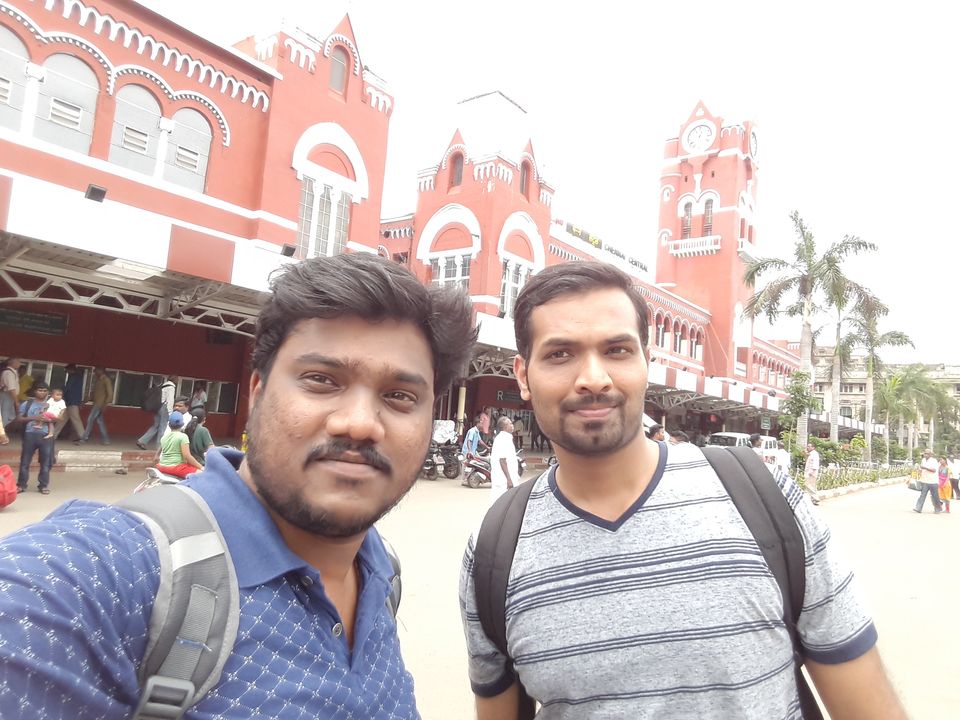 Home to a multicultural population, Chennai, the capital of Tamil Nadu, is a historical city of contrasts.
Scorching hot during summer and unbelievably crowded, it is steeped in tradition yet charmingly modern and cheerful. Chennai never disappoints its visitors. If you only have 24 hours in Chennai use your time to savour piping hot filter coffee, explore the streets of gully cricket, experience hot street food, and learn new dimensions of culture of the city. You have no time to waste, so get yourself a car and a driver who knows how to best guide you around Chennai!
Chennai and Pondicherry have always been in my list of favourite destinations.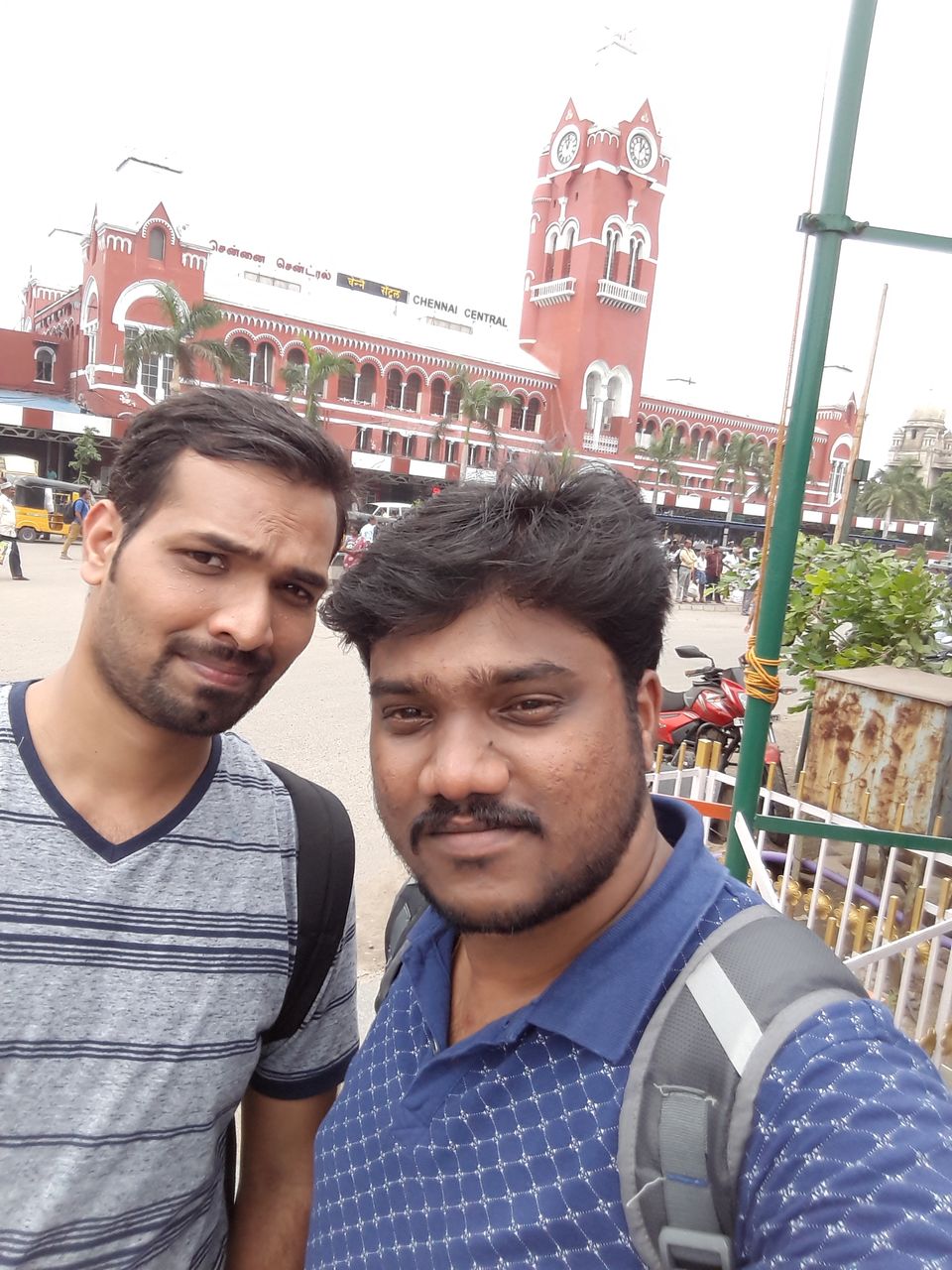 Getting to Chennai:
By Air :
The city is connected to major hubs across Asia, Europe, and North America through more than 30 national and international carriers.
By Rail:
Chennai hosts the headquarters of the Southern Railway. The city has four main railway terminals. Chennai Central, Chennai Egmore, Chennai Beach and Tambaram. Chennai Central station, the city's largest, provides access to other major cities as well as many other smaller towns across India, whereas Chennai Egmore provides access to destinations primarily within Tamil Nadu; however, it also handles a few inter–state trains.The Chennai suburban railway network, one of the oldest in the country, facilitates transportation within the city. It consists of four broad gauge sectors terminating at two locations in the city, namely Chennai Central and Chennai Beach. While three sectors are operated on-grade, the fourth sector is majorly an elevated corridor, which links Chennai Beach to Velachery and is interlinked with the remaining rail network.
By Road :
Chennai is one of the cities in India that is connected by the Golden Quadrilateral system of National Highways. It is connected to other Indian cities by four major National Highways (NH) that originate in the city. They are NH 4 to Mumbai (via Bangalore, Pune), NH 5 to Kolkata (linked via NH 6) (via Visakhapatnam, Bhubaneswar), NH 45 to Theni (via Villupuram, Tiruchirapalli, Dindigul) and NH 205 to Madanapalle (via Tirupati). Chennai is connected to other parts of the state and the Union Territory of Puducherry by state highways.
It's only a little more than an 5 hour's journey by train to Chennai from Bangalore.Me and my best friend took Lalbagh Express (12608) from Bangalore station at 06:30 AM.It reached Chennai Central railway station at 12:30 PM . The moment we landed, we navigated to our hotel which was a few meters away from Chennai central railway station.
We checked in, had a quick breakfast, took shower and straightly head to MGR memorial .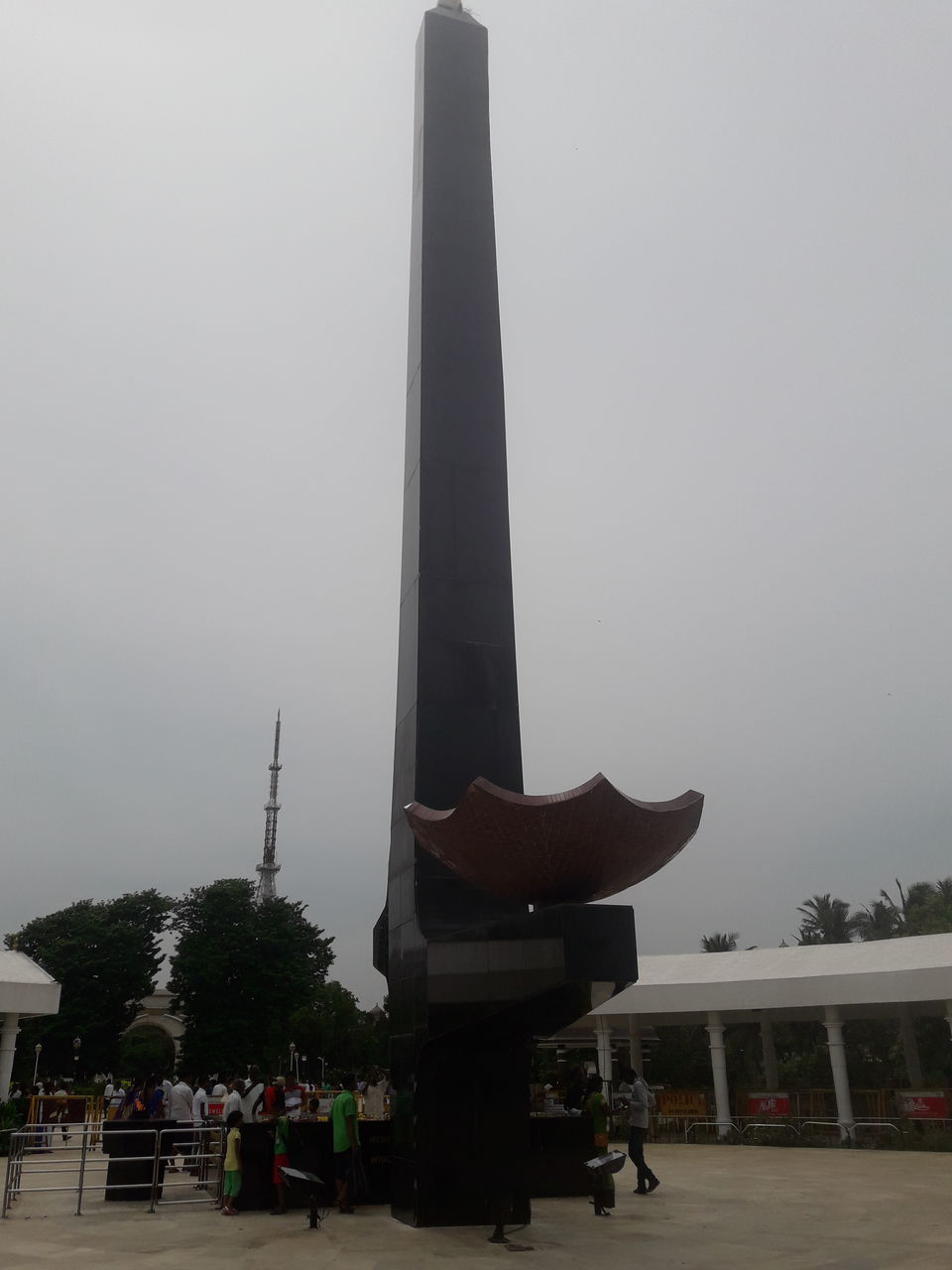 MGR memorial is a memorial structure built on the Marina beach in Chennai, India. It was built in memory of former Chief Minister of Tamil Nadu, M. G. Ramachandran. Spread over 8.25 acres, the memorial is located adjacent to the Anna Memorial and has the highest footfall on the seafront.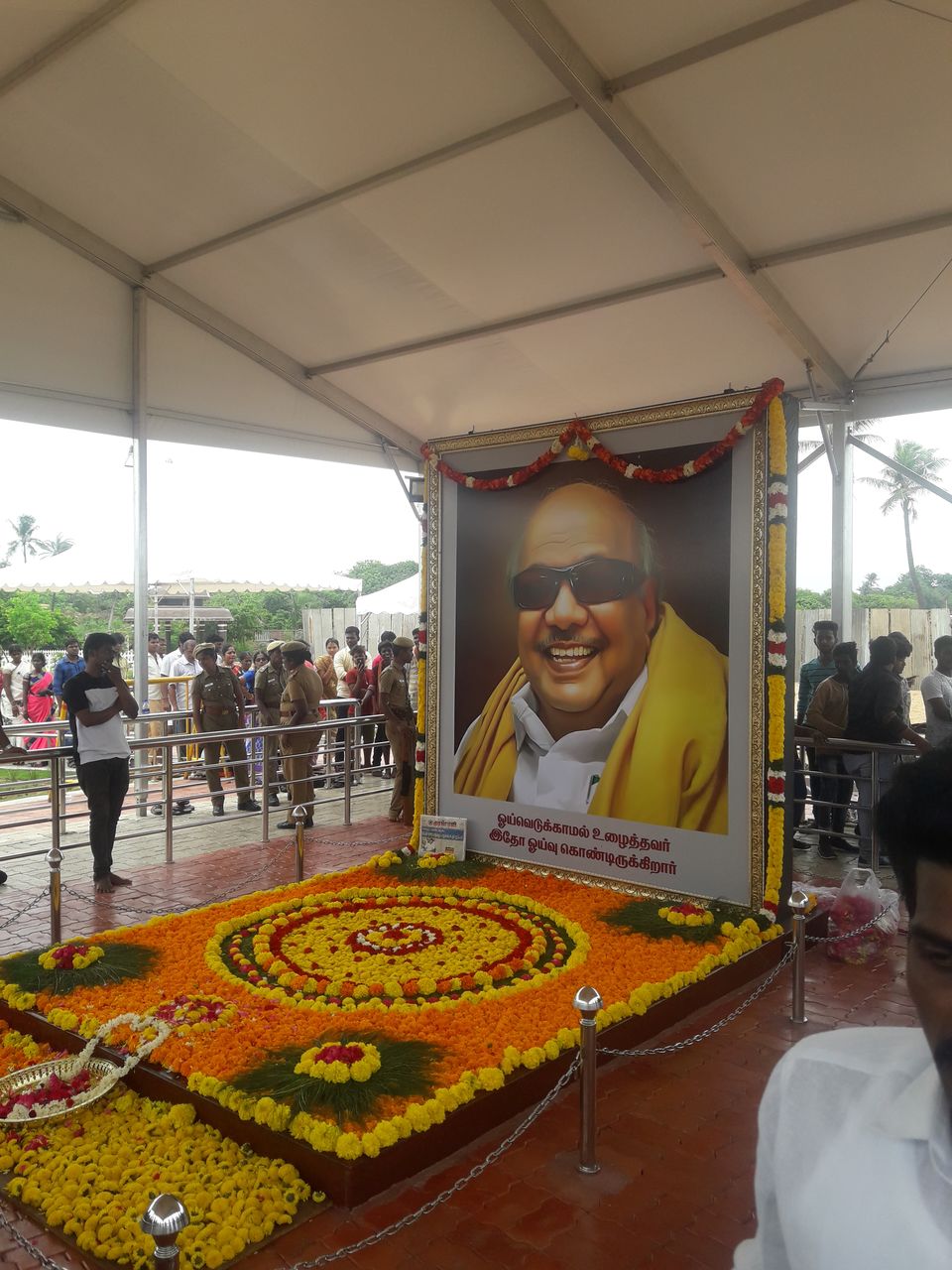 Karunanidhi memorial is a memorial structure built on the Marina beach in Chennai, India. It was built in memory of former Chief Minister of Tamil Nadu, MR. Karunanidhi. The memorial is located adjacent to the Anna Memorial .
After seeing MGR memorial and Karunanidhi memorial ,we straight away headed to Famous Marina beach .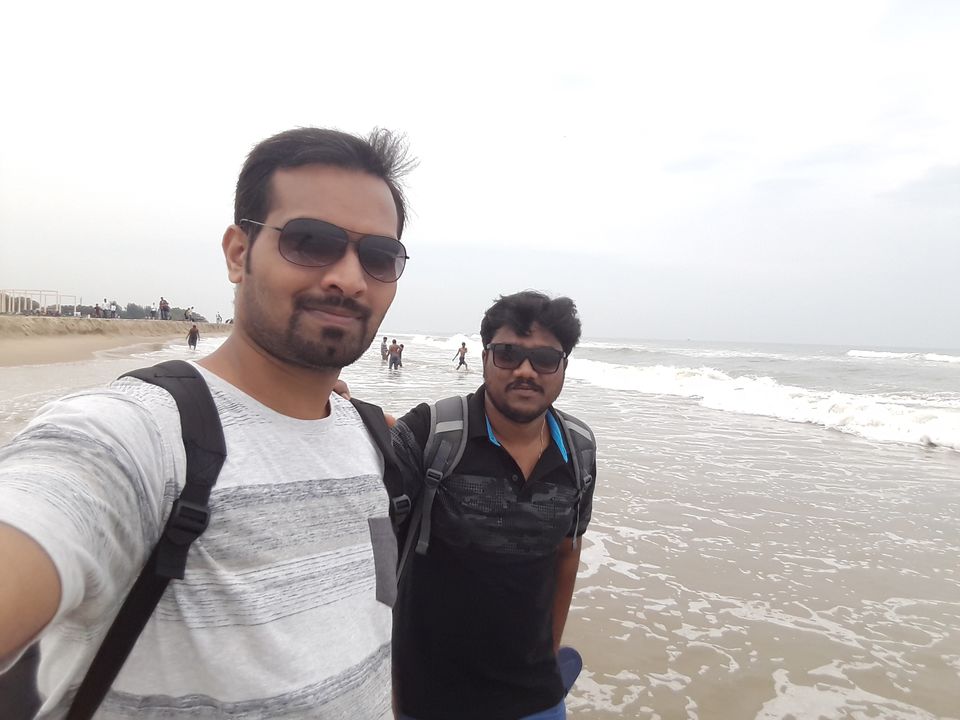 Marina Beach is a natural urban beach in Chennai, Tamil Nadu, India, along the Bay of Bengal. The beach runs from near Fort St. George in the north to Foreshore Estate in the south,, making it the longest natural urban beach in the country. The Marina is primarily sandy, unlike the short, rocky formations that make up the Juhu Beach in Mumbai. Bathing and swimming at the Marina Beach are legally prohibited because of the dangers, as the undercurrent is very turbulent. It is one of the most crowded beaches in the country and attracts lot of tourists .
After seeing marina beach ,we had a delicious lunch in Local hotel and headed to Koyambedu Bus Station .We took TNRTC Volvo bus to reach pondicherry .It took 5 hours to reach pondicheery
Pondicherry
Getting to Pondicherry :
By Air:
Pondicherry Airport is located at Lawspet, an Assembly Constituency in the union territory of Pondicherry. It has direct flights to Hyderabad, Bangalore operated by SpiceJet Airlines. It also has chartered flights to Chennai operated by TruJet Airlines.
By Rail:
PDY/Puducherry (Pondicherry) is connected by train to all metros: Chennai, Delhi, Kolkata, and Mumbai, as well as other important cities such as Kanyakumari, Hyderabad, Nagpur, Bhubaneshwar, Bangalore,Visakhapatnam and Mangalore.
Important trains: 12867/Howrah-Puducherry (Aurobindo) SF Express, 22403/Puducherry – New Delhi SF Express and 12898/Bhubaneswar-Pondicherry Weekly SF Express
By Road:
Pondicherry is connected to Chennai via the East Coast Road through Mahabalipuram. The Pondicherry Road Transport Corporation runs buses within the city.The Tamil Nadu State Transport Corporation operates Volvo air-conditioned services from Chennai to Pondicherry.There are daily bus services from several main stops from Chennai. The Pondicherry road transport corporation also operates Volvo buses to Chennai and to various places.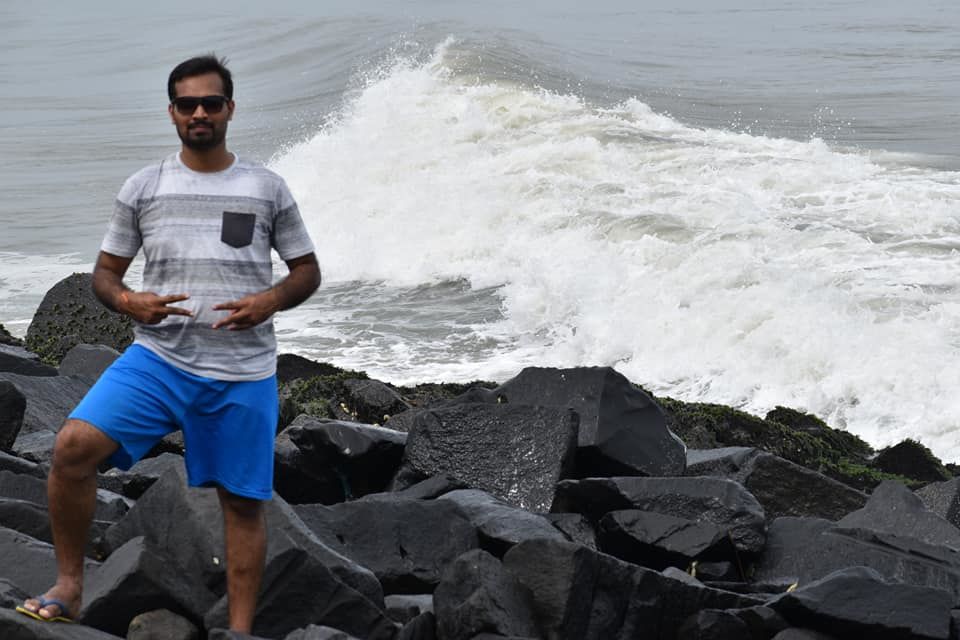 Pondicherry, or Puducherry, is famously known as the French Riviera of the East, and is one of the most mesmerizing and charming places in South India. This quaint little town has retained its old-world charm and comes very close to giving you a feel of the French culture. The French influence is very obvious in the city right from the food to the architecture.
Rock Beach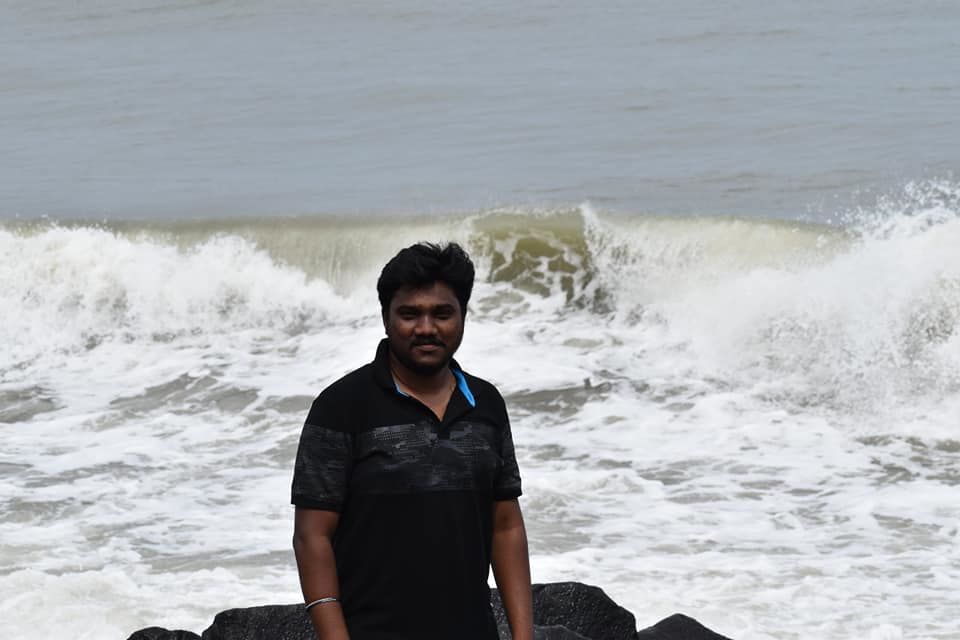 After reaching to Pondicherry bus stand , we hired Scooty which cost around 300Rs per day. You can easily get such rent on bike options near Pondicherry Bus Stand. My suggestion is that rather than taking auto again and again its better to hire scooty/bike and Rome around Pondicherry.
Paradise Beach Pondicherry
I visited this beach first time in my life and my very first experience of this beach was just wow I have no words to express that experience which I felt when I visited paradise beach of pondicherry. It is totally a wonder i strongly recommend people to visit this beach once in life.
Rock Beach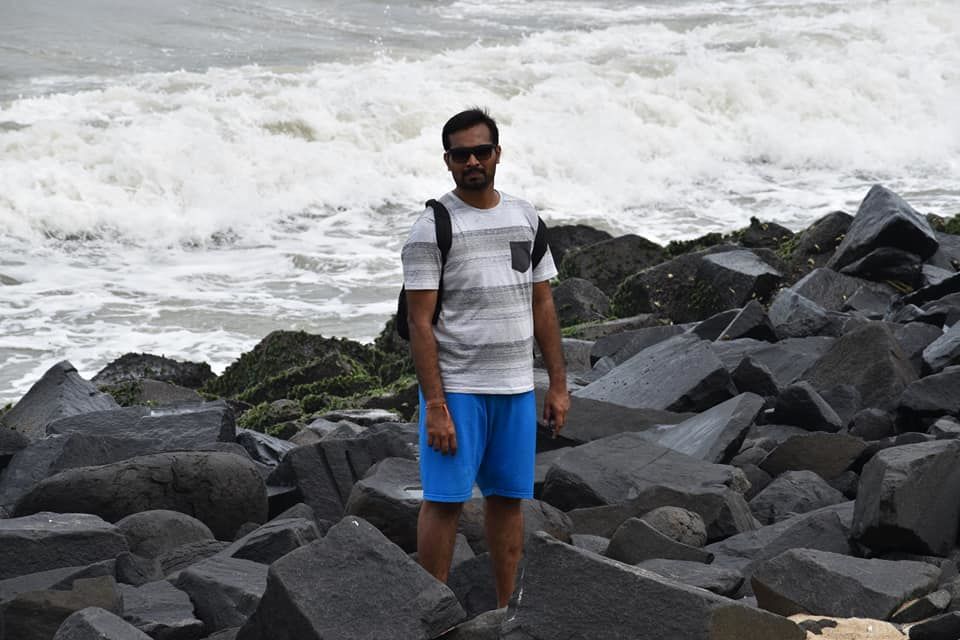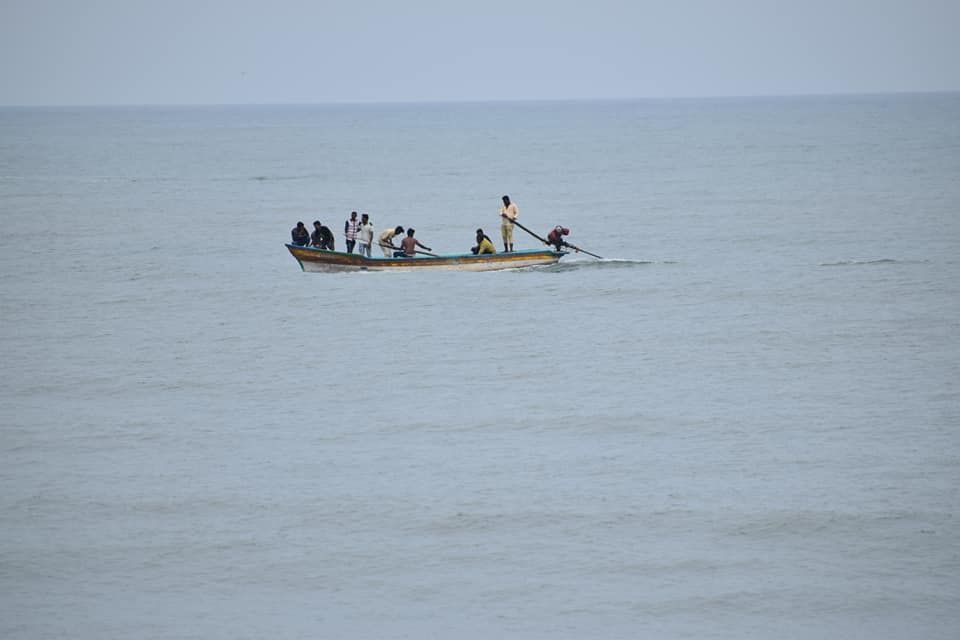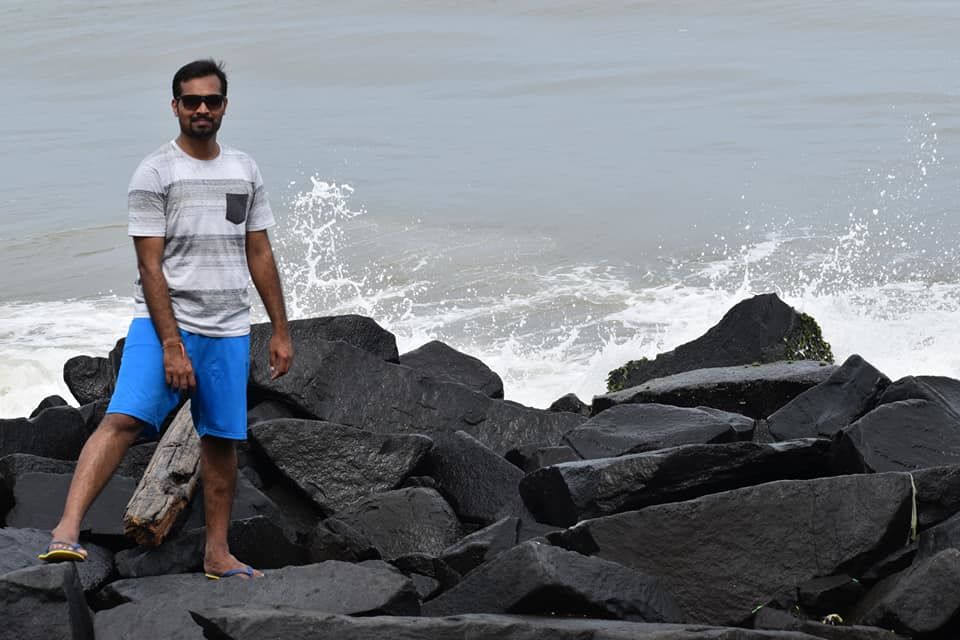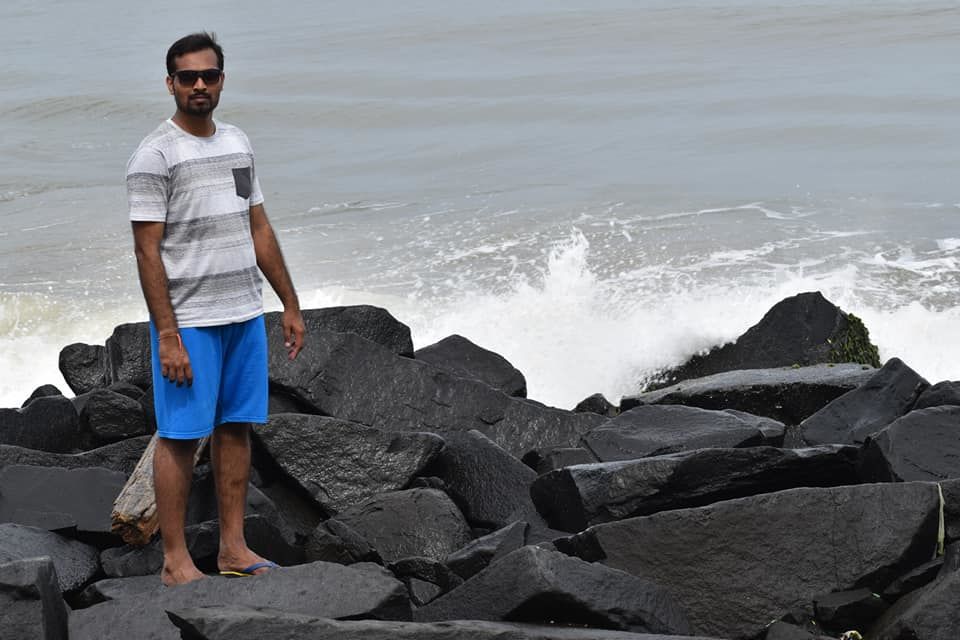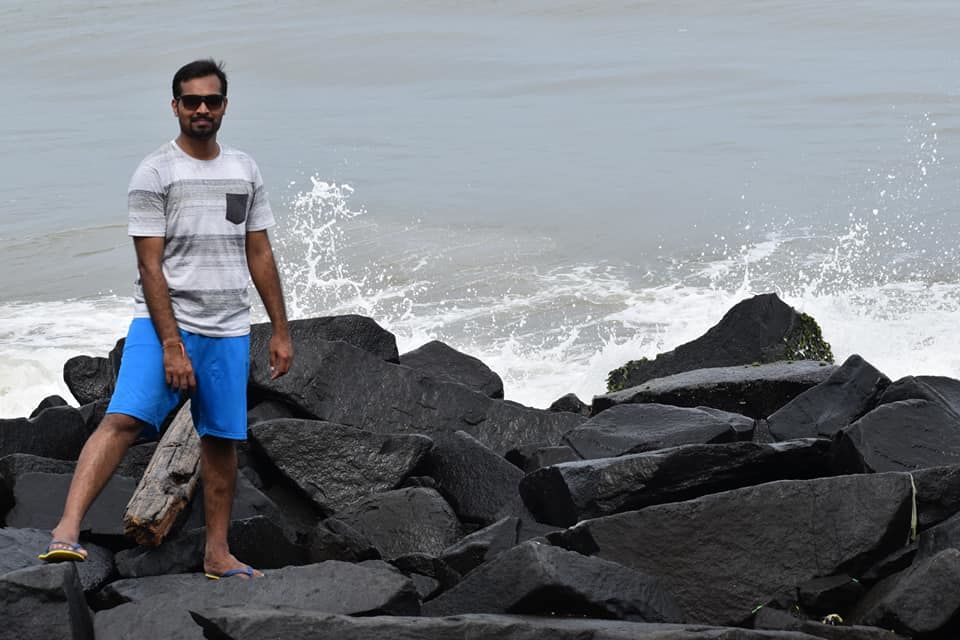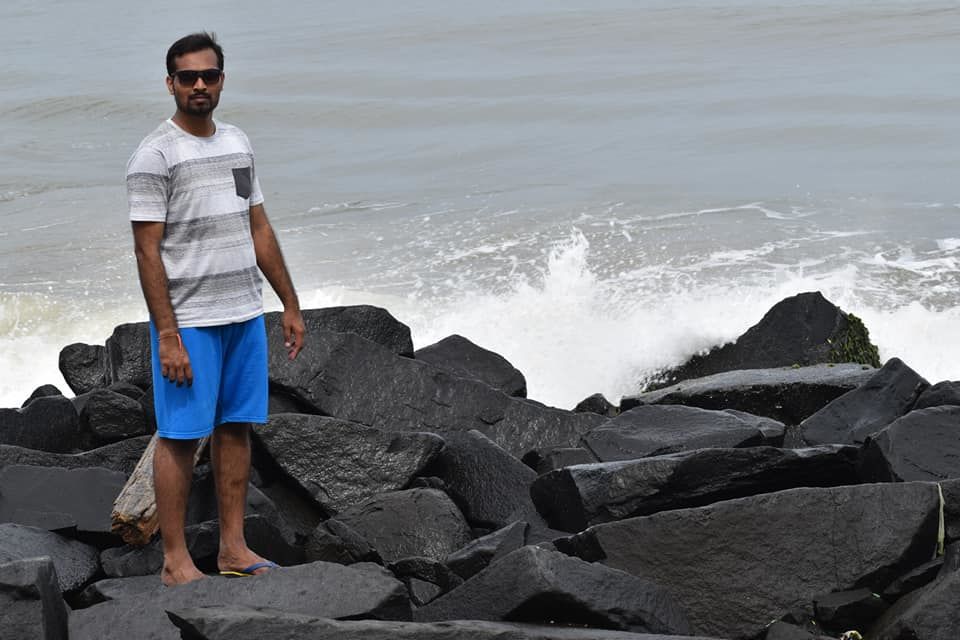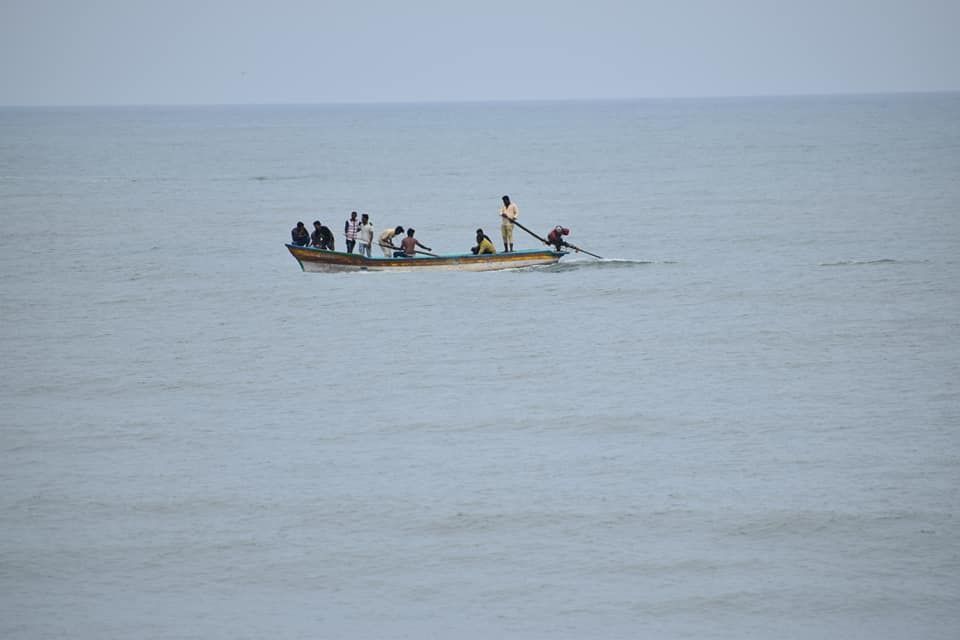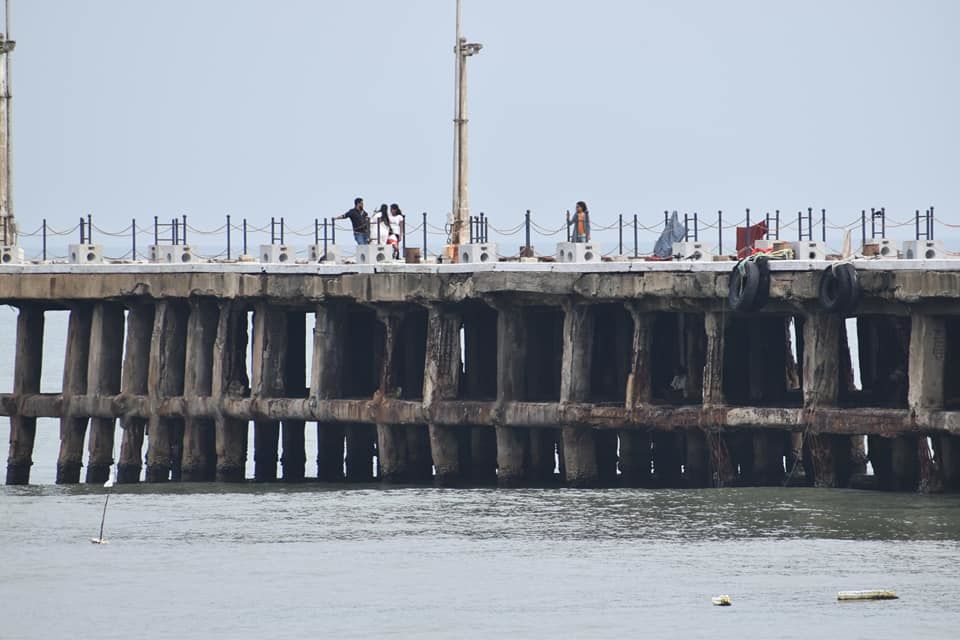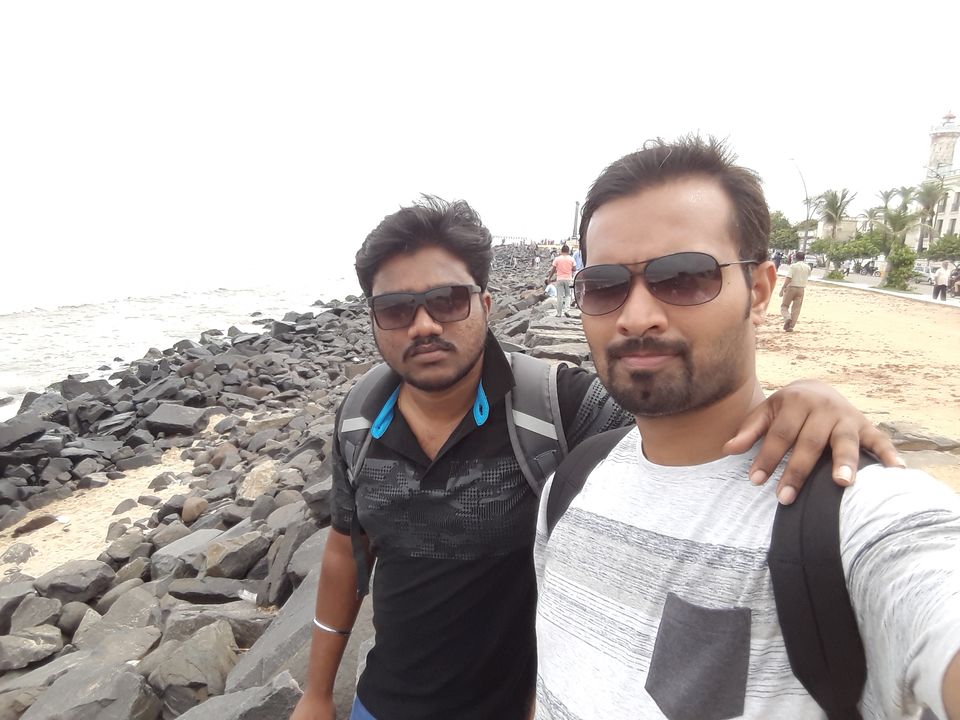 Rock Beach
Kudos to the Pondicherry government for maintaining this place well. I was extremely glad to see that the area is cordoned off for vehicles during mornings and evenings, making it even more enjoyable. There are plenty of seats to watch the waves. All sorts of eating/drinking options are available in this stretch. There was also a cultural program going on during our visit, so that was nice touch! This place is a must-visit when in Pondycherry - especially for a sunrise.
Serenity Beach
It is a clean beach. We went to the beach in the evening. Lot of people were then also taking bath & enjoying.
Sri Aurobindo Ashram
This is the prime attraction of Pondicherry and is also known as Auroville. This is like a meditation center where everyone is not allowed to enter. You need strict permission to visit the place and then meditate here. The whole structure of the Ashram is of a ball which is wrapped with golden discs. you need to take off your shoes and enter this ashram with white socks. As you enter this ashram you have to cross a number of stairs and then enter the innermost chamber.
Finally we ended 2 days tour to this 2 cities on very good note .