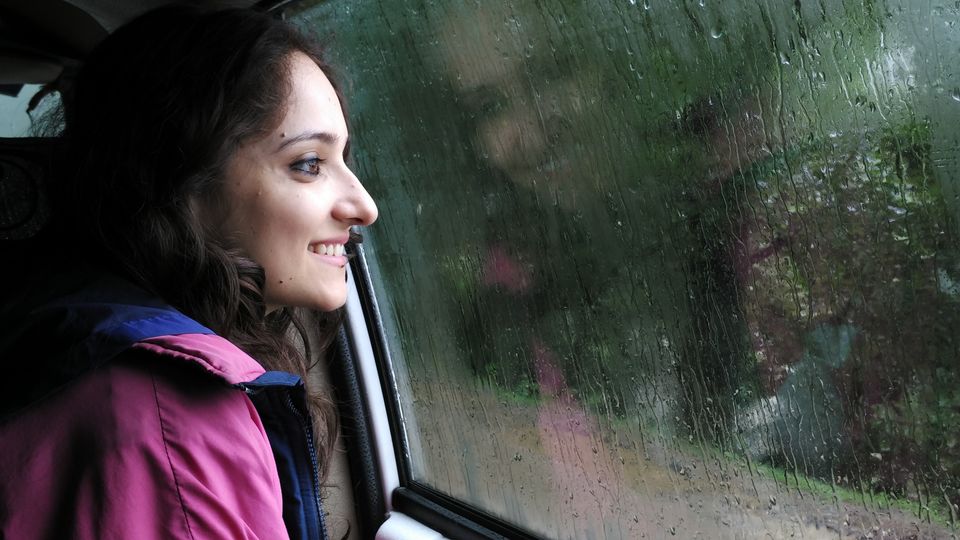 #CoffeeWithTripoto
"Fall in love with places instead of falling in love with people"
I started travelling a year back and it changed me completely from within. I was altogether a different person after I came back. My first destination was Manali. Although I am from Himachal and all my life I have lived in mountains but this time, it was different.
Taking a break from the daily office routine of a metro city we went to Manali to attend a friend's wedding, but I had no idea that this trip would entirely change my perspective towards life. I fell in love with the place. I fell in love with the mighty mountains. The road which takes you to Rohtang from Manali is very alluring. You will witness number of waterfalls on your way. Along with the right kind of music, you'll be blown away by the astounding views that you'll witness.
I had so many queries in my mind when I went there but everything seemed sorted after I came back home. We all have problems in our life. And deep inside we all know the solution as well. It's just that we don't want to accept things. We run away from reality.
I always ran away from the truth. I did not have the courage to accept what was going wrong in my life. But while I was wandering, all answers started to unfold.
All you need to find is, your own happy place. In every journey, you will come across a place where you feel a sense of belongingness and tranquility, where you would want to sit for hours, silently and ponder about life. It's in here, where you find the courage to do things that were always in your mind. It helps you to grow internally and bring about a change in your life.
In Manali, I found mine in the streets of old Manali. I fell in love with Soma Café. It was not only the café to be particular, it was a voice, a soothing voice which pacified my soul. The aura of the place was magical. After coming back, I used to listen to the recorded videos for hours. I had promised myself that I would go back to that same place again. And I did. I fulfilled my promise.
I went back almost after a year. But you know what, this time it was different. The reason for which I travelled for 530 km was not there. The singer whose voice I fell in love with, had moved to another city. And that point of time I realised where I was wrong.
We must never attach ourselves with anyone or anything. True wanderers live in the present moment, they never fixate themselves with anyone. Life is simply meant be lived and not be entangled with emotions. So, just Keep travelling. Keep exploring.
Travelling helps you connect to yourself which is paramount if you are seeking inner peace.
Sometimes, sitting beside a lake, a mountain or a beach and introspecting yourself is all the therapy you need because no one will understand you better than yourself.
Everyone has their own share of experiences in life. And sometimes, it's okay not to be okay. You see the brighter day only after a dark night. I was never a wanderer. I was never a traveller. Infact, I never wanted to step out of my home. But when I did, I don't want to stop now. I have found my happiness.
I always like my bags packed and while unpacking them I think about the time I will go on another adventure. Be optimistic in life. This way you will attract good things. Have faith in the universe. It definitely has a plan for you. A plan which is in your favour. A plan that will set you free from all your agony.
Never stop believing. Bad experiences might tear you apart and might force you to lose faith in yourself but give yourself a chance. Step out of your comfort zone and explore your surroundings.
You are worth all good things that you dream of :)