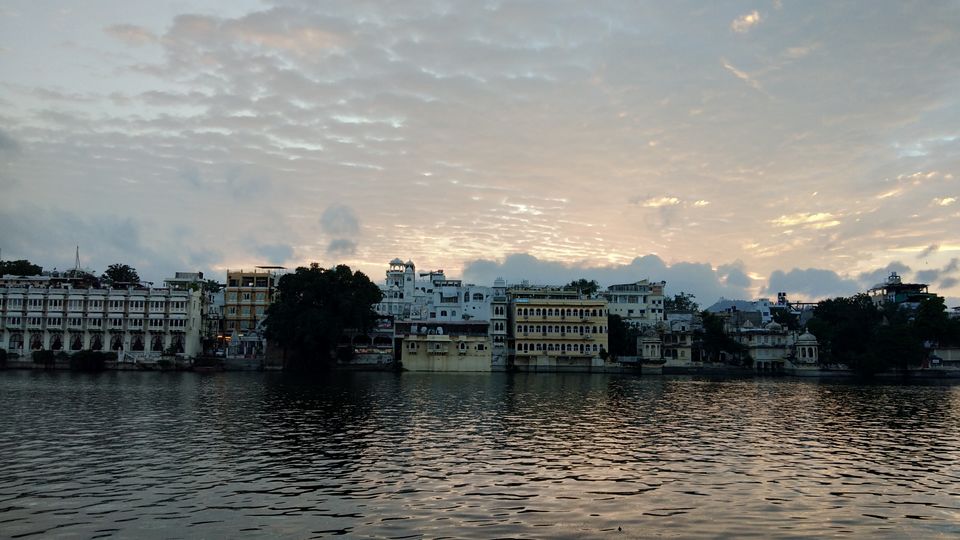 Enroute Udaipur !
I remember being squished in the crowd outside the Dargah when I'd visited Ajmer in 2003, and I just didn't want to go back. But somehow I got into this trap of 'backpacking' that I'd laid for myself. And its all about making spontaneous plans or sometimes not having a plan too. So the most impromptu decision we made was to take an Uber from Jaipur to Ajmer and not directly head to Udaipur. Isn't that the best part of travelling all by yourself ? We left from Jaipur in the evening, and reached Ajmer for dinner.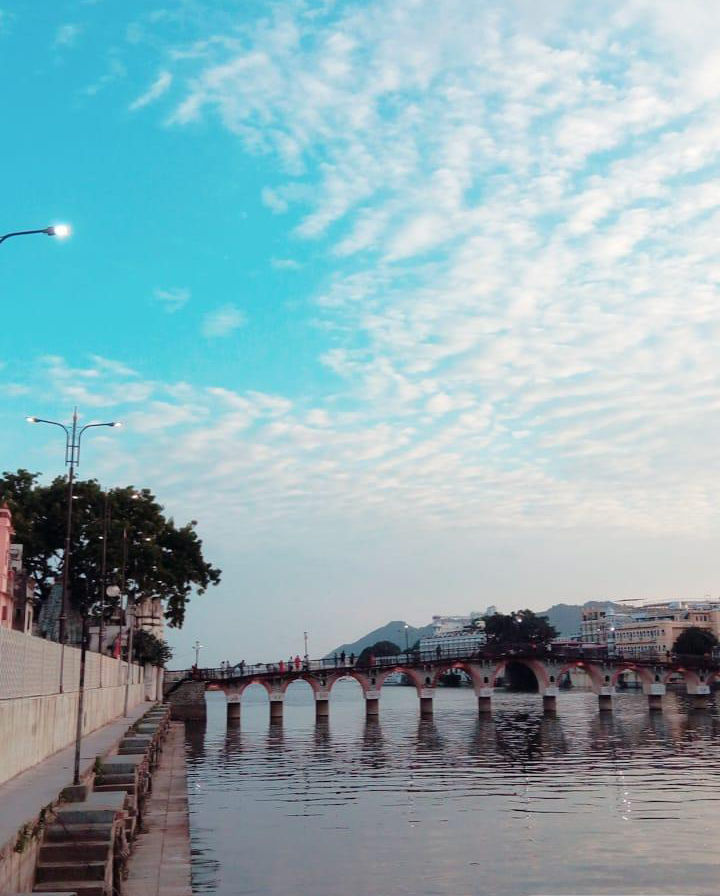 It was Bakri-Eid and we were at Hazrat Khwaja Garib Nawaz Dargah, it couldn't get any better. We had some unique encounters as we walked to the Dargah. We saw blood red water flow down the gutters in the narrowest of lanes because of halal of the mutton. We walked through really narrow lanes, small homes, unhygienic surroundings and yet it was such a happy place. It make me realize what happiness actually means. There was this feeling of uncomfort that started showing on our faces after a bit , which we tried to oversee, but we were glad to be here on an auspicious day.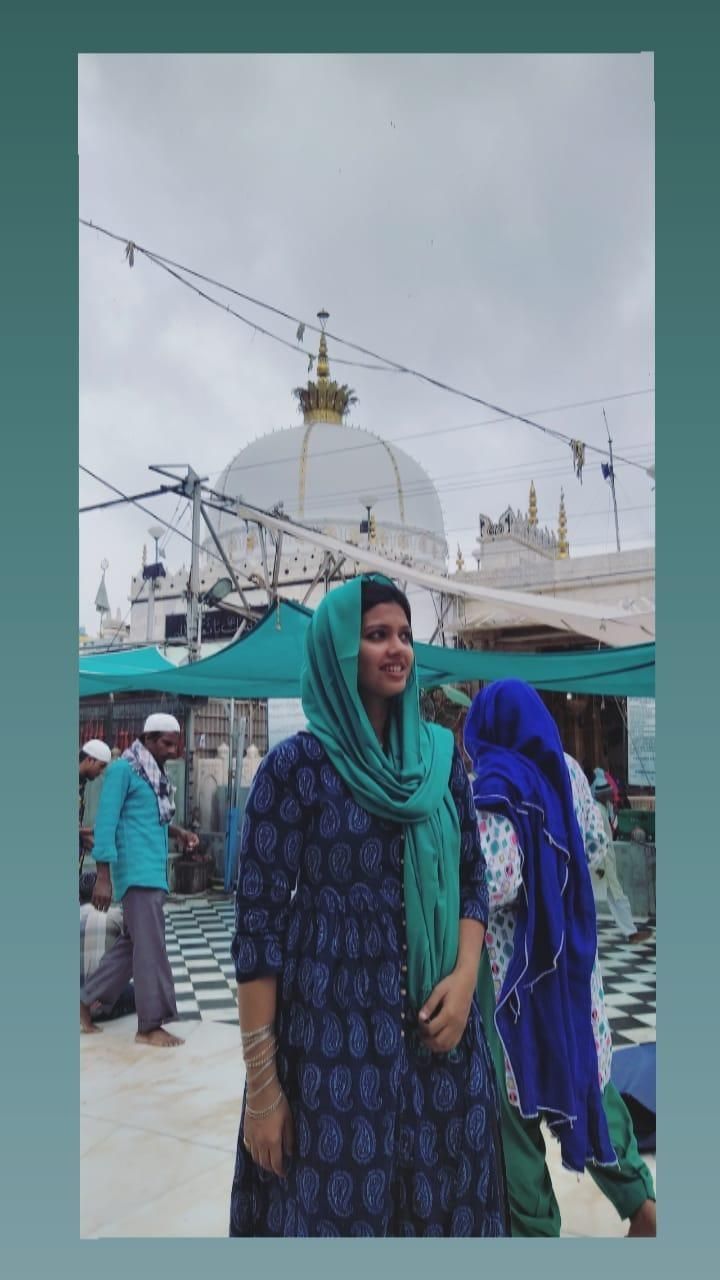 We didnt want to get into the 'chaddar' rituals, so we just got in, prayed and started walking back. It was a happy feeling. I probably can't explain that feeling of content, but it felt like some victory.
We had Kadhi Kachori for breakfast, which happens to be their speciality. MUST TRY !
So we were now heading to Udaipur, via Chittorgarh. We had enquired a bit, and booked a cab that would drop us.
(Tip : Speak to the locals, they know better than you for sure, one of the locals helped us with the taxi and got us a good deal too..)
Chittorgarh isn't a huge task to cover, 3 hours is more than enough, but we took just 2. Tried to locate all the things we had heard about in Padmaavat(movie) on the main map which is at the ticket counter and went about accordingly.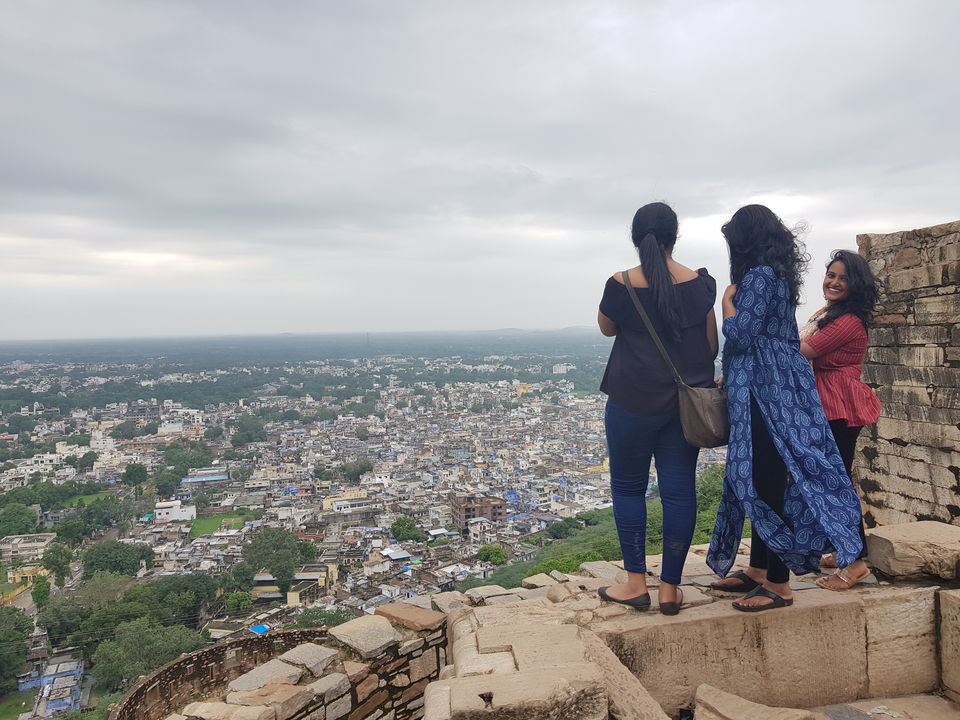 We reached Udaipur at 8pm. We were staying at Zostel, which has a killer view of the Pichola lake. We had dinner at Ambrai, which is at the Ambrai ghat and called it a day off.
Must try Laal Maas.
The best thing about Zostels are how conveniently they are located. Everything was at walking distance. So we decided to complete the City Palace first. Take a certified guide or else the palace will make no sense, it's like just walking aimlessly :p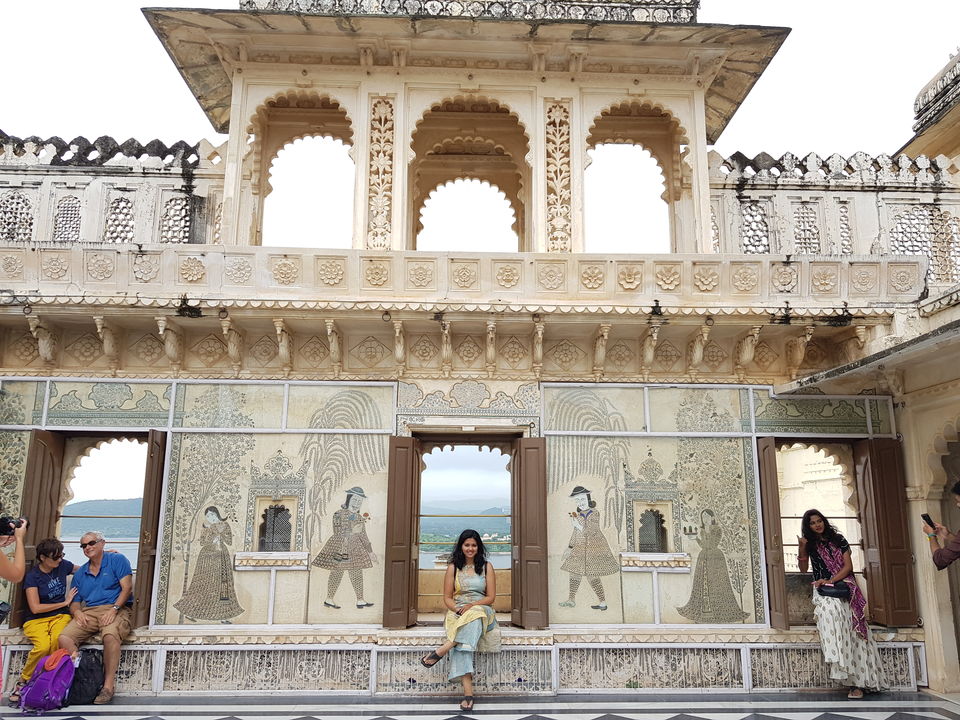 We hired 2 bikes, and chose to ride to Badi Lake, Sajjangarh Fort and Ahar Cenatophs which were a bit far.
Sajjangarh Fort has nothing much besides some spectacular views of the city on one side, and the hills on one side.
Next was Ahar Cenatophs, initially we thought they were picturesque arched domes, meant for clicking pretty pictures (we'd seen it in Dhadak) until we realized that it is the cremation ground for the Royal families. Nevertheless, we concentrated on our pictures.
We then returned our bikes, and walked to Bagore Ki Haveli for the cultural show. Its really worth it and always full, go early so that u get a front seat. Dine at Ras Leela, they have some really good fish too.
We preferred dinner on the Ambrai Ghat side, as the view from there is to die for. Udaipur is way tooo beautiful. We walked across, everywhere along Ambrai and Gangaur ghat. It was undoubtedly my most favorite until now.
There wasn't any concrete plan for this day. We visited Saheliyon Ki Bari, we got done in 20 minutes, as it's a small place.
While we were talking to our Ola auto guy, he told us about this museum that was about Maharana Pratap Singh, we were definitely not keen, but we just gave it a shot as we weren't planning for anything else. And this museum is so engaging, it took us a whole of 3 hrs to complete. After a quick lunch we walked around the Hatipole market and Mochi bazaar. 
Ive been crazy about visiting market lanes. They give you the gist of the people, their produce, the food, inobedient traffic skills, their clothing, every single thing. We spent a nearly 2 hours just walking around, before we headed to Gangore Ghat for sunset. 
Udaipur has alot to offer to artists btw, miniature paintings in just one thing, it has grafitti walls, artists stalls, artist communities, art studios, contemporary art, modern art. All of it.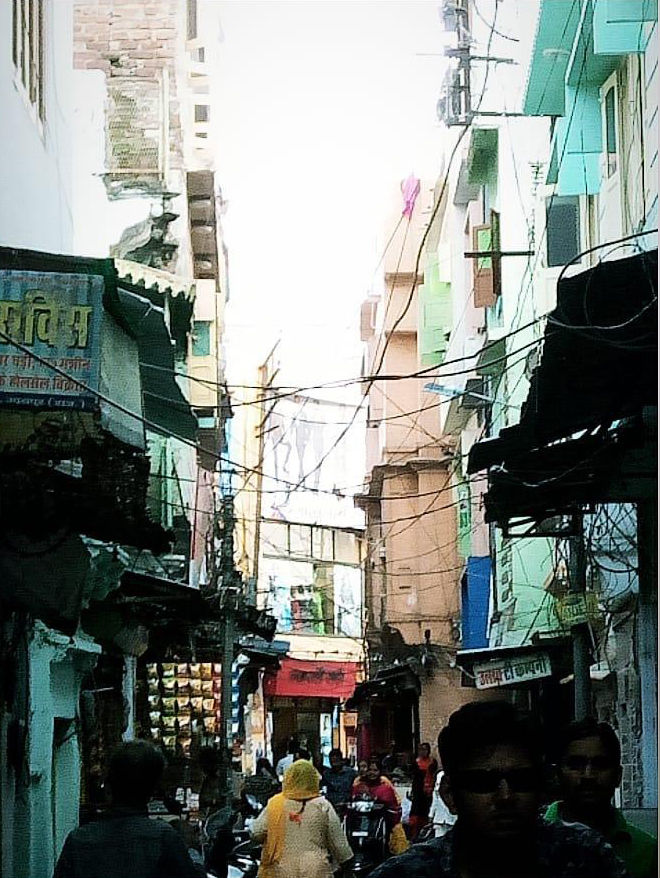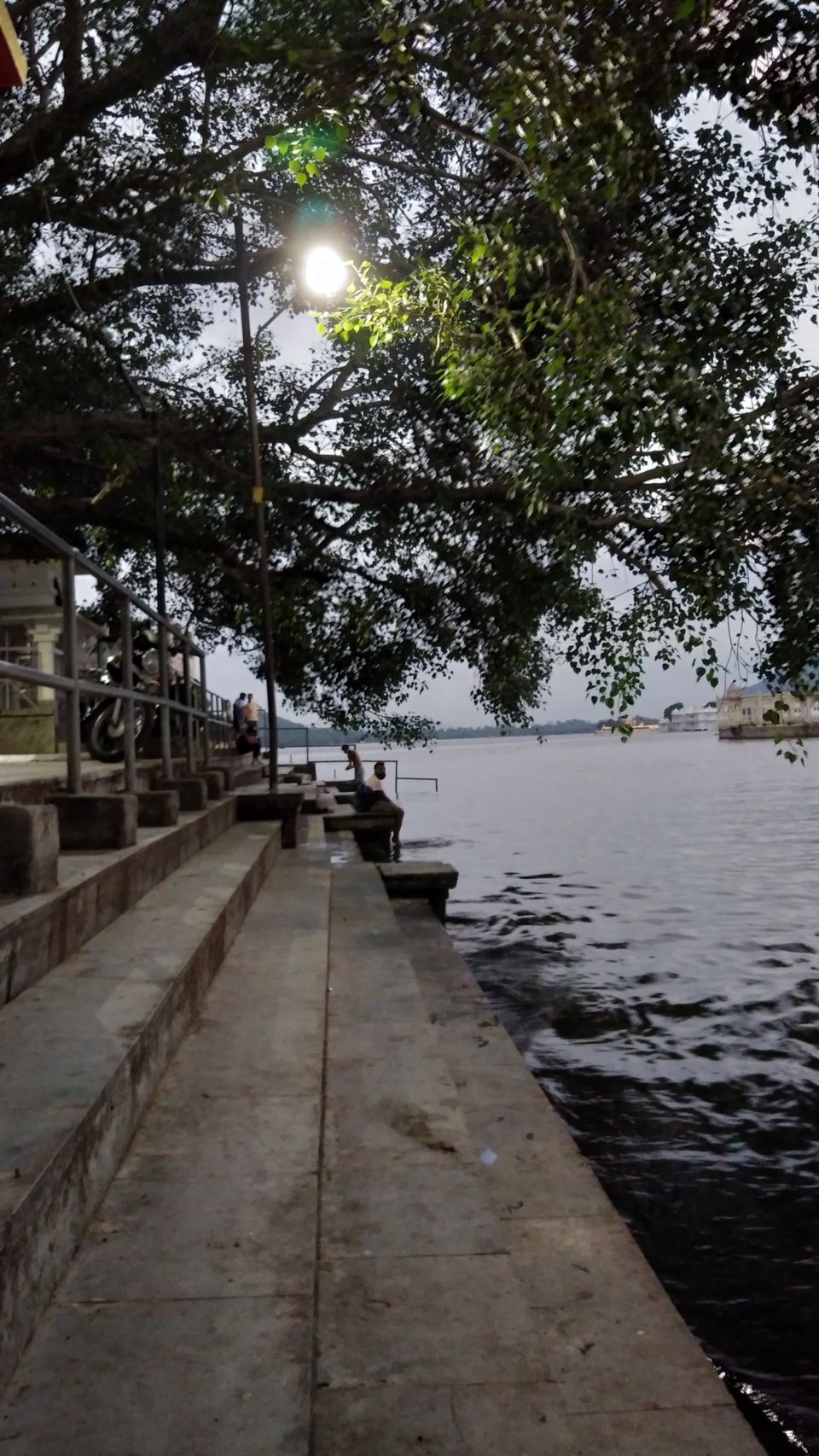 We sat by the Ghats, and had an early dinner and went off as the next day was going to be more exciting.
I dont think i can ever have enough of Rajasthan. The people here are lovely. The food here is great. But the vibe of this place is something that stays in you for a long long time, and you'll always want more. You have to experience it. The next day was a new day, and indeed a new location.
STAY TUNED !!