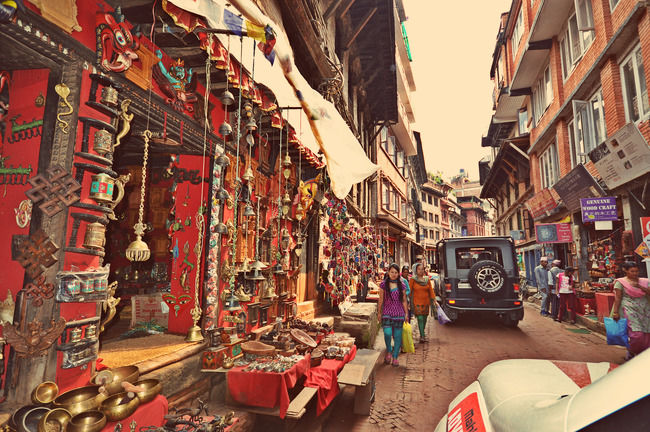 Nepal Tourism is a mysterious and a grossly thrilling affair. India's landlocked neighbour is modest to the core despite the fact that the most indomitable giant known to mankind, the colossal Mount Everest, calls it home while its other revered resident, as a matter of course, was the great Gautama Buddha. The places to visit in Nepal fall within a spectacularly diverse spectrum because on the one hand you have the intimidating Himalayas and on the other is the path to spiritual enlightenment. Every single second in Nepal is an adventure because you can never be sure as to what lies ahead of you. Circle the intricate and mighty temples of Boudanath and Swayambhunath to connect with the power unknown, discover Kathmandu's UNESCO World Heritage gloriousness in the form of the Darbar Square, let the beauty of the Pokhara valley captivate you and trek and climb mountains like you were born to do the same. Nepal, despite its rough terrain and societal challenges is a wonderful little drug.
Given the devastating earthquakes that ravaged the country in 2015, Nepal is also like a phoenix that rises from its ashes. It is a backpackers' delight and a luxury traveller's dream. There is no dearth of wonderful things to do in Nepal and we have therefore created a 6 day/5 night itinerary to help you explore the land of the daunting Everest, the Yeti and Lord Buddha.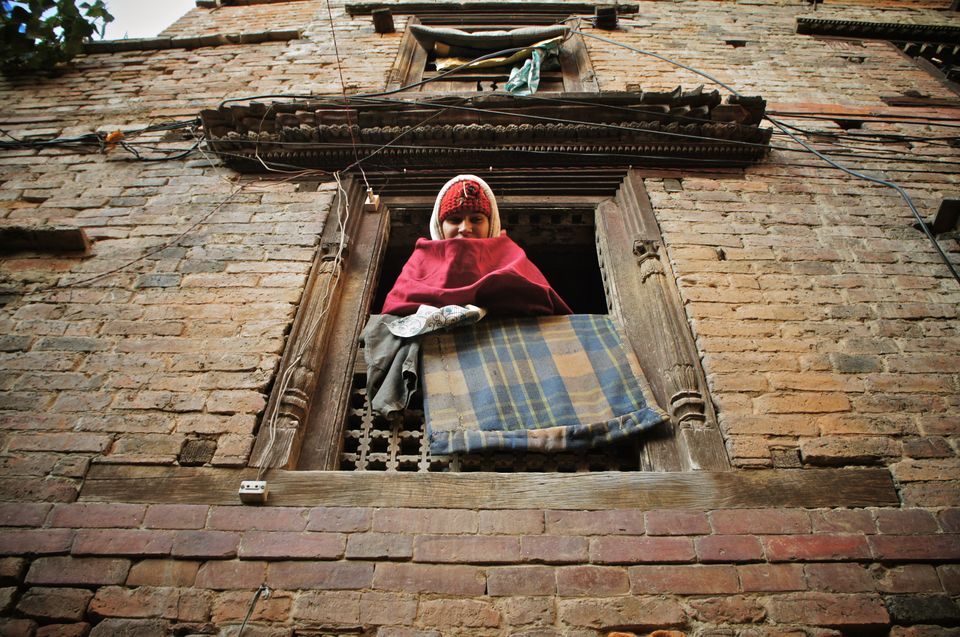 Getting Around in Nepal
Getting around in Nepal isn't as easy when compared to other countries. The roads are in a perpetually deplorable condition and accidents are common. However, none of that, including the devastating 2015 earthquake has deterred tourists from being drawn towards Nepal Tourism. Public buses are cheap but uncomfortable and extremely unreliable. Remember that long-distance express buses are faster and more pleasant and you can book your tickets in advance for the same. You can rent a 4WD or even a bike (a lot of riding experience is essential) to tour the country but the roads are a major challenge. In places like Kathmandu and Pokhara, taxis can be hailed easily but the drivers usually refuse to go by meter. Inexpensive cycle-rickshaws and tempos are also decent options to proceed with your Nepal itinerary.
The bustling capital lies at the center of all the amazing places to visit in Nepal. Kathmandu is so wonderfully diverse that it is a rather pleasant assault on the senses. The resilience of the city is evident in the fact that it endured one of the worst earthquakes of recent times and has continued to stand tall and strong. It therefore is one of the most significant places to visit in Nepal. The cities of Delhi, Mumbai and Kolkata have direct flights to and from Kathmandu but tickets need to be booked a lot in advance in order to save money. You could either hail taxis or cycle-rickshaws/tempos to look around or rent a 4WD for around Rs. 5000 a day.
Amazing Things to Do in Nepal : Kathmandu
1. Get in touch with your spiritual self at the religious sites of Boudhanath, Swayambhunath and Pashupati. Despite the fact that they were severely damaged by the 2015 earthquake, they have remained drawcards of Nepal tourism.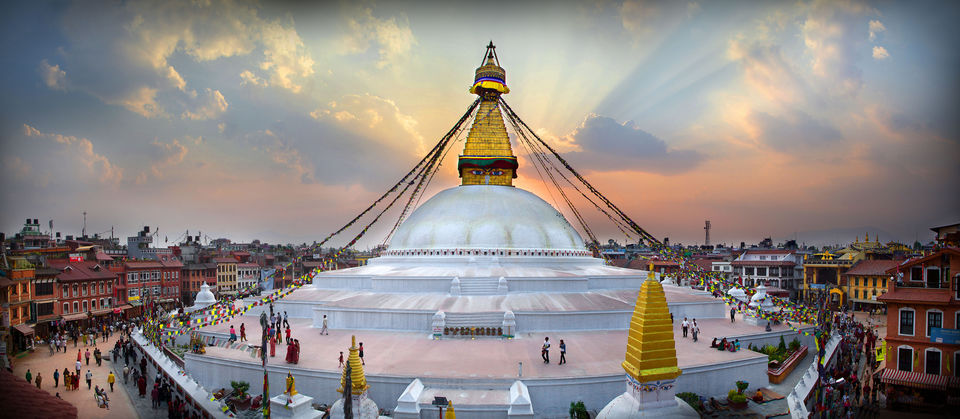 2. A UNESCO World Heritage Site, the Durbar Square is an important remnant of Nepal's history as a kingdom and perhaps the most glorious of all the places to visit in Nepal.
3. Take the Everest View Mountain Flight and delve deep into the Himalayas, going as close to Mount Everest as possible. The views are nonpareil and this is an experience of a lifetime that Nepal Tourism definitely takes a lot of pride in. Booking in advance is essential.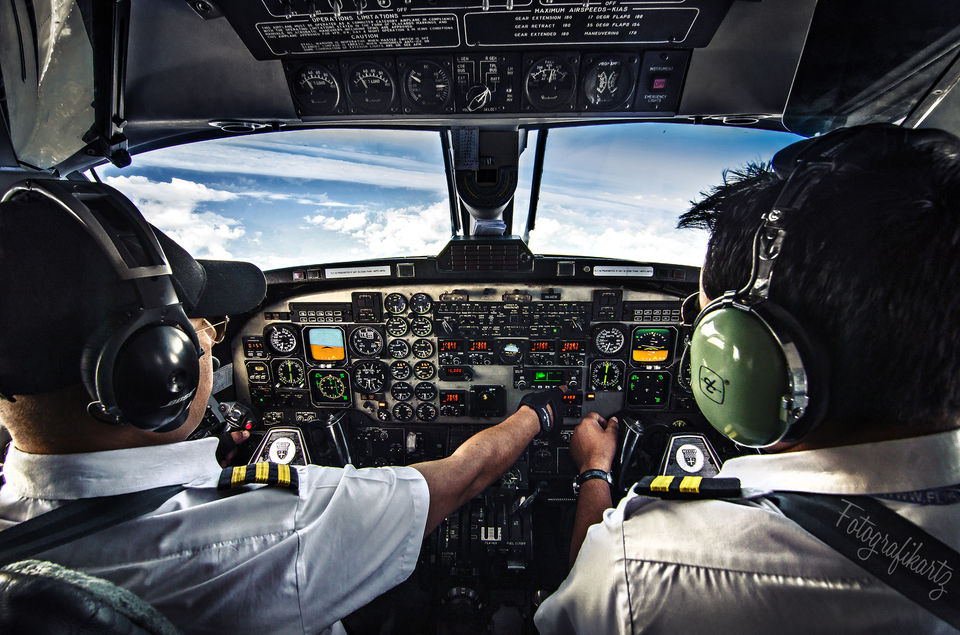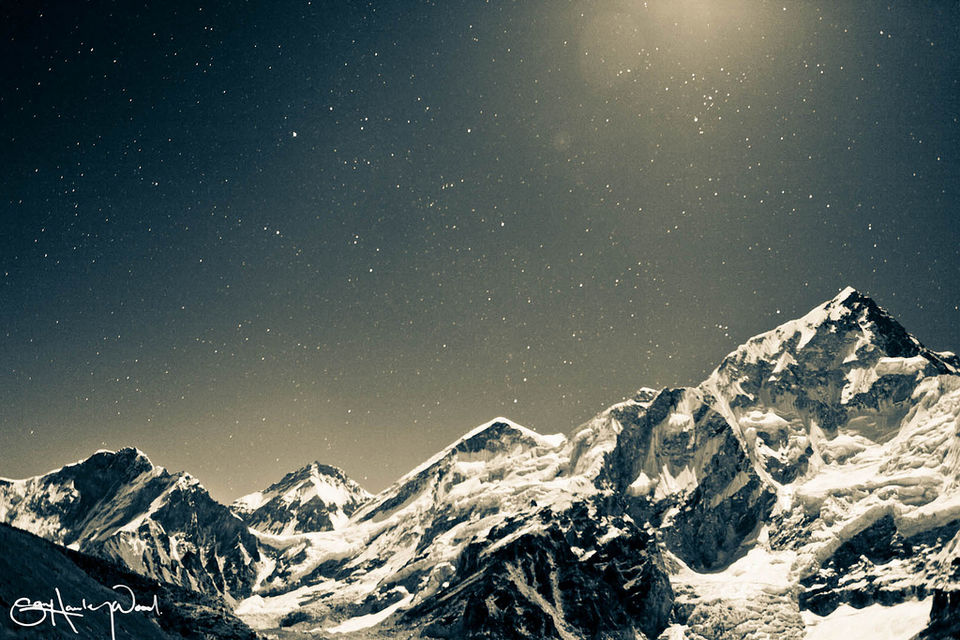 Best Rated Places to Stay in Kathmandu
1. Healthy Home - Rs. 1050
2. Hotel Himalaya - Rs. 5496
3. Hotel Yak & Yeti - Rs. 8077
Best Rated Places to Eat in Kathmandu
1. Rosemary Kitchen & Coffee Shop - Easily one of the most popular names in Kathmandu, this restaurant has a massive selection of delicious food ranging from Indian and Asian to European and great coffee. 
2. OR2K - Visit OR2K for great Middle Eastern and Meditteranean food. If in case you are a vegetarian or a vegan, you're in heaven.
The little paradise known as Pokhara demands to be explored and is the star of every Nepal itinerary. While flight tickets from Kathmandu to Pokhara are rather expensive, you could take the bus connecting the two destinations courtesy of the Prithwi Highway. A deluxe tourist bus should cost you around Rs. 1000 and renting a private vehicle, although convenient is a costlier option. Ask your hotel to make all bookings/transport arrangements for you. The drive is around 6 hours long and slightly bumpy but scenic. Pokhara is the perfect destination to visit for those who love walking but for longer distances like Sarangkot, it is possible to take a taxi.
Amazing Things to Do in Nepal : Pokhara
1. Go boating and fishing in the majestic Phewa Tal, a freshwater lake in Pokhara and a major tourist attraction. This is one of the most relaxing features of your Nepal itinerary.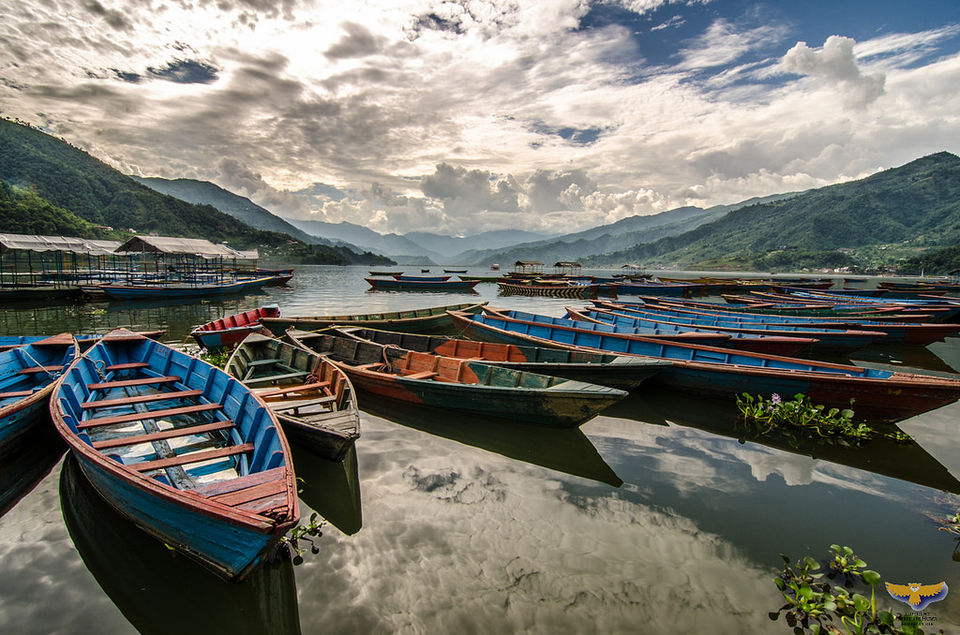 2. Watch the sunrise at Sarangkot simply for the golden glow that is cast over the Annapurna Range and the Pokhara Valley. The surreal image will stay with you forever and ever. Among the most surreal places to visit in Nepal.
Best Rated Places to Stay in Pokhara
1. Fishtail Lodge - Rs. 8141
2. Temple Tree Resort & Spa - Rs. 7600
3. Hotel Silver Oaks Inn - Rs. 1357
4. Butterfly Lodge - Rs. 980
Best Rated Places to Eat in Pokhara
1. Moondance Restaurant - This charming eatery serves top-notch Indian and International dishes. The freshest of ingredients are handpicked to ensure you have an unparalleled dining experience.
2. Caffe Concerto - The only authentic Italian restaurant in Pokhara, you will, no matter what, keep going back for their pizzas.
For those who want to visit the picturesque village of Nagarkot, the wisest thing to do is to take the bus from Pokhara to Kathmandu and then rent a car/taxi from the capital for an hour's drive right up to Nagarkot. You would have to shell out Rs. 3000 for a private vehicle or you could perhaps take the cheaper but rather uncomfortable public bus. Of all the places to visit in Nepal, Nagarkot is the best for hiking.
Amazing Things to Do in Nepal : Nagarkot
1. While there is no dearth of places to visit in Nepal, Nagarkot offers the best mountain panorama in the country. While the village does not really have much as far as sightseeing is concerned, its beauty is nonpareil.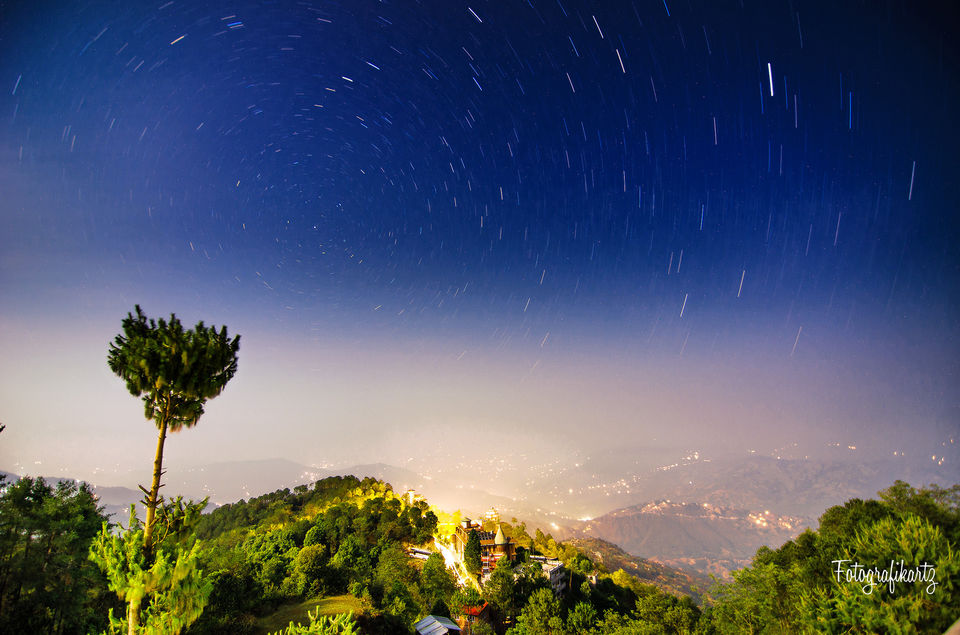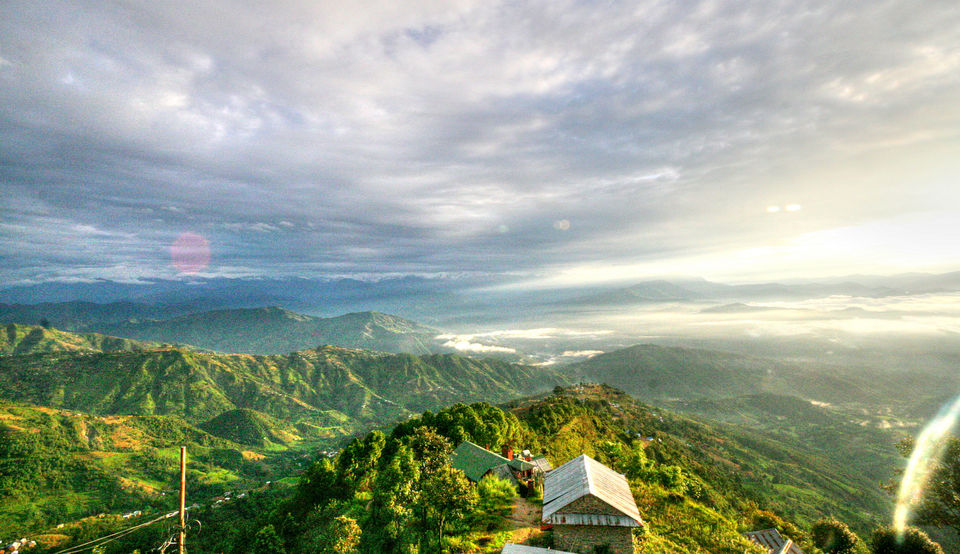 Best Rated Places to Stay in Nagarkot
1. Club Himalaya - Rs. 7422
2. Hotel Country Villa - Rs. 4619
3. Peaceful Cottage & Cafe du Mont - Rs. 2099
Best Rated Places to Eat in Nagarkot
1. Langtang Restaurant - With breathtaking views of the mountains, Langtang serves delectable Nepalese and Asian food.
2. Nagarkot only has a handful of restaurants and Cafe Du Mont offers a great selection of International dishes and free WiFi if in case you're tired of nature. (Is that even possible?)
All hotel prices are approximate and on a per day basis. They were last updated on February 11th, 2016.
Kathmandu is a city stuck in a time warp, it is a city with a mind of its own and an impenetrable one at that. With its medieval temples, ethnic groups, convoluted lanes, noisy bazaars and an overwhelming number of hotels, this place is several things at once. Travellers just can't get enough of the intoxicating cocktail that is Kathmandu and the locals are well aware of this fact. It is timeless and often akin to an exotic fairytale and a visit is therefore imperative.
Pokhara's beauty is best expressed in poetry, yet even a thousand odes wouldn't suffice. It is the perfect place to relax and soak in the views of snow-capped mountains and the meandering river. For those who find solace in adventure sports, Pokhara is just the right place. Despite being home to a number of fancy hotels, it is simple and as laid-back as it could possibly be. Interestingly, this little escape is also the gateway to some of the finest treks in the world.
Nagarkot is nothing but a humble village, yet it is a shining gem in Nepal's crown owing to the fact that it is home to some of the best views of the Himalayas. The multitude of hotels lining this little hamlet are brilliant illustrations of its worth. The locals are possibly the warmest people you will ever meet.