bhaiya, ek glass nimbu pani dena!
suddenly I saw a stranger was approaching towards me "hey mam, can we ask you something?"
yes sure,
"mam, we are just curious to know. Are you all alone here?"
yes! (my heart started pumping up)
"mam, if you won't mind, we would like to know, where are you from and what are you doing in such a ruined place like this all alone?"
hmmm... okay, i'm travelling from Mumbai, and this place was on my travel list.
Its 24th Feb 2016, today's temperature is around 32 degree.
what about you guys. (drinking a sip from my lemonade in the scorching heat.)
(they still had so many questions in their eyes) one of the guys added, "but then why are you all alone here."

i'm a solo traveller, i have been in Rajasthan from past 4 days, have been to mt Abu, Udaipur, Jaipur , Pushkar and now i'm here in Bhangarh fort.
https://www.facebook.com/Shetty.rax/videos/975784422476060/?l=1059344453159017166 (video)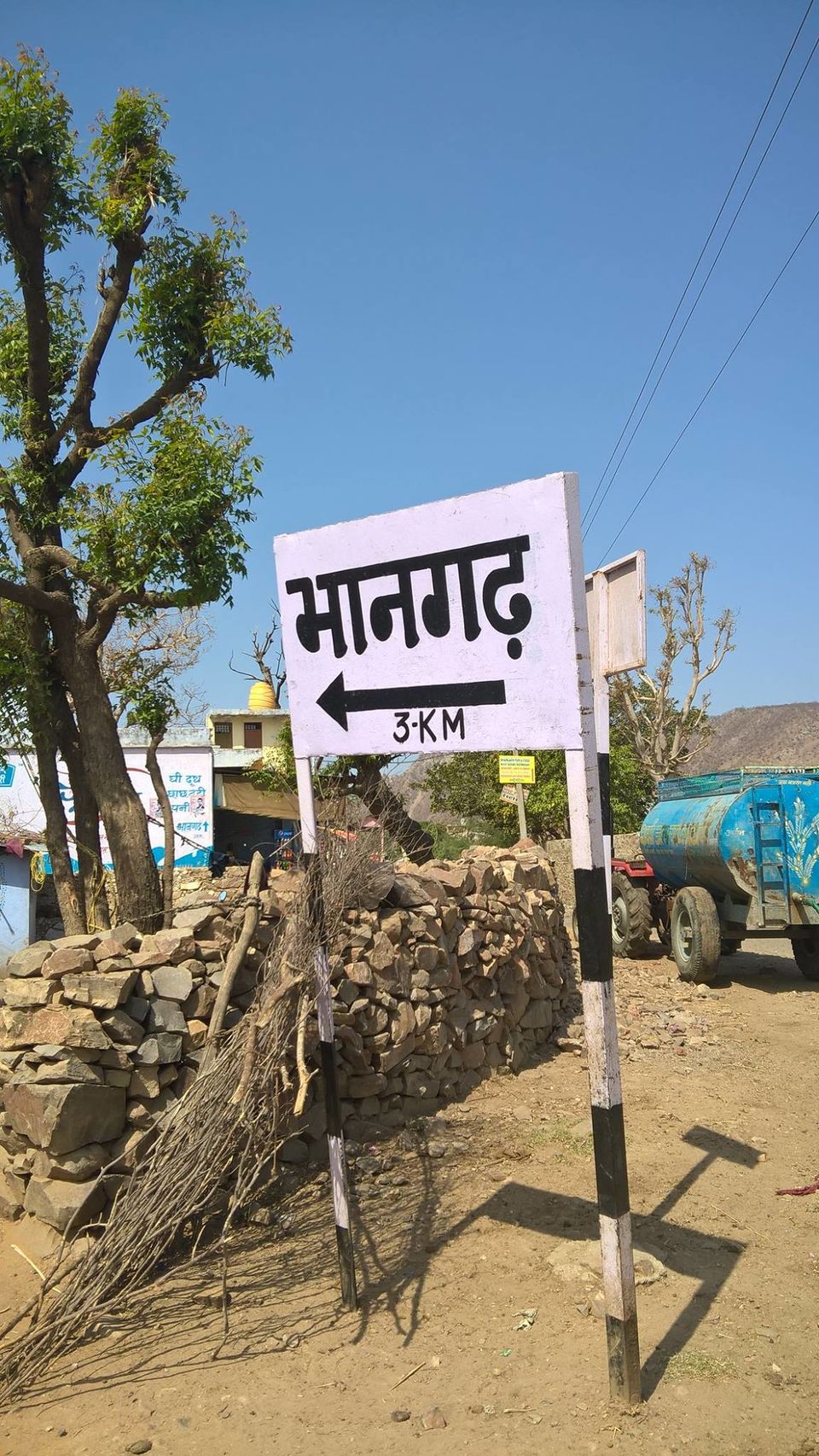 with all the excitement in their eyes they asked me are you coming to Jodhpur?
no, yaar I have to go back to mumbai soon this is my last stop in Rajasthan. Why what happened are you guys from Jodhpur ?
yes, we are from Jodhpur and this is our bikers group, we are Royal enfield biker group from Jodhpur.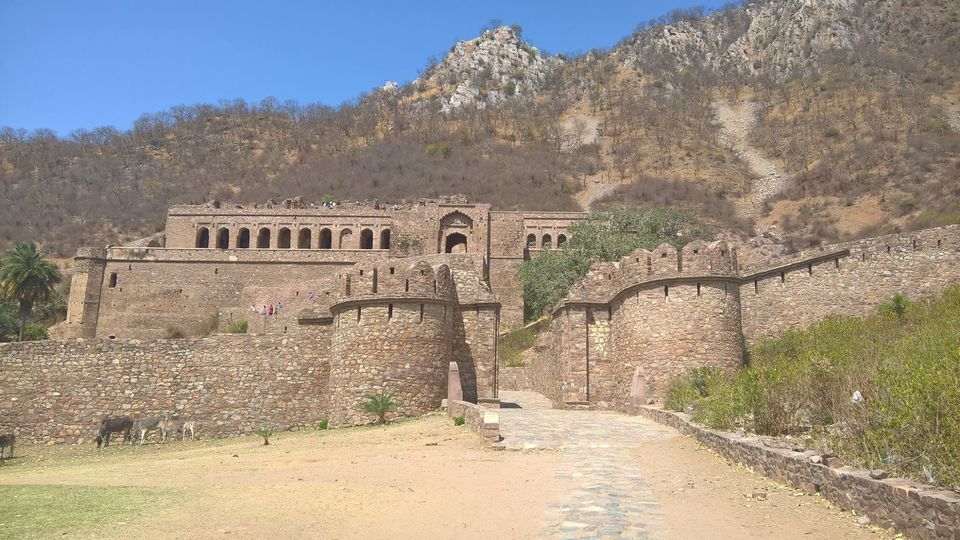 Wow, so you guys also like travelling.
yes but we have not started travelling like you yet. its really inspiration to see some one is following her dreams and making it true.
thank you for your kind words. I do wish i had a group like you guys, its really amazing to see a group of bikers going on a trip.
so you guys have been inside Bhangarh fort,
yes we have, we reached here yesterday.
so did you guys spotted or felt some unusual activities.
kidhar yaar, we went at 3 am too, to see if we can spot some paranormal activities, you just gets little chills here and there but we didn't saw or felt anything much.
ohhh.. lets see if I'm lucky enough today
it was nice meeting you guys.
mam it was a pleasure meeting you, and please do come to Jodhpur.
yes sure.
smiling and shaking hands with each other. we continued our journey.
I had a mixed feeling, I was happy as i met them. excited to see what the fort has in store for me and sad because my journey is coming towards the end.
hope you guys enjoyed this conversation with a set of complete strangers.