Friday night (8PM) – Finally a weekend!! It has been a long long week …..
Saturday morning (11AM) – Good morning life!! Such a pleasant weather. Snacks, Netflix, Cosy blanket and Food – That's all life should be about …..
Saturday evening (5PM) – Feeling bored already…. watched 2movies, had a good night sleep, can't eat any more. What's next??
Has something like this happened to you before on any of the weekends?
If yes, then I hope that this blog will give you just the right kick to get out of that lazy bed, dial up some crazy friends just like yourself, pack your daily essentials and leave for a weekend binge to Jaipur – the land of Rajas and Maharajas!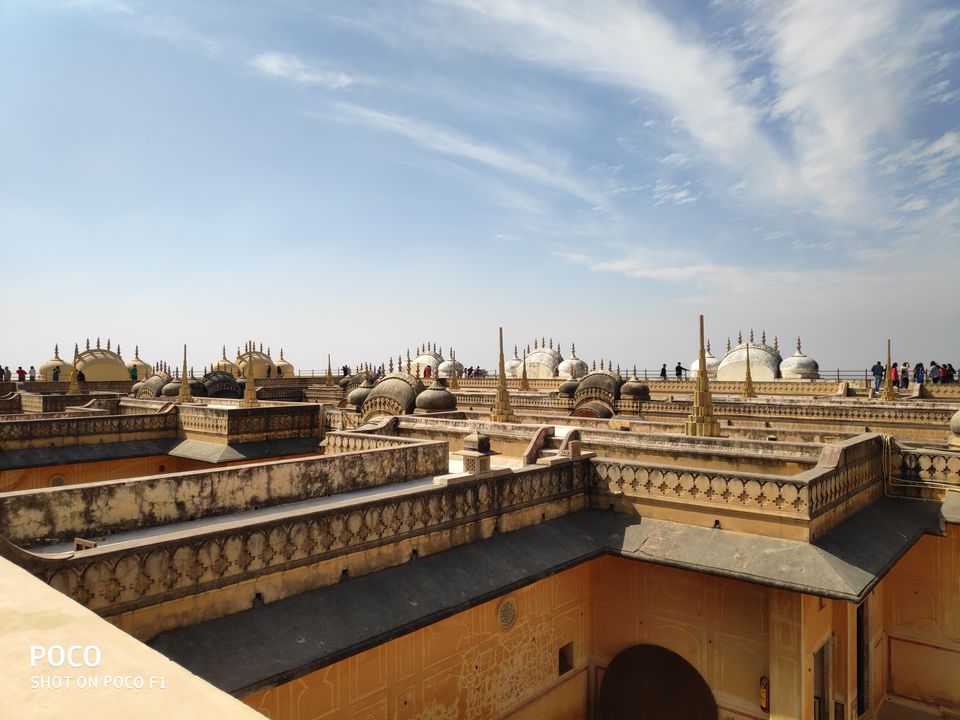 PS: The plan becomes easily executable if someone in the group owns a car.
Well this was exactly how one of my weekends looked like. Me and my boyfriend left for a completely unplanned trip to Jaipur on a Saturday (02/16/2019) evening.
Here are some of the on-the-go-daily-essentials one should carry for such a trip –
1. Well, its Rajasthan, so a must have – Shades, Sunscreen and Body lotions etc.
2. Toiletries – Toothpaste, Brush, Tissues (if needed), mouth refreshing liquids
3. Cosmetics – A required (no comments here)
4. Others – Phone charger, Camera, Earphones, Diary/Notepad (if you like writing), Snacks and water (for the journey)
5. An extra pair of clothes
6. Don't forget to have some cash on you for Toll and other stuff
We left for Jaipur at around 6PM from Gurgaon, which by all means is too late to start a weekend trip but anyways that's how unplanned trips are supposed to be, right?
Stay - We booked a guest house - Sunder Guest house on our way with booking.com. Check this place out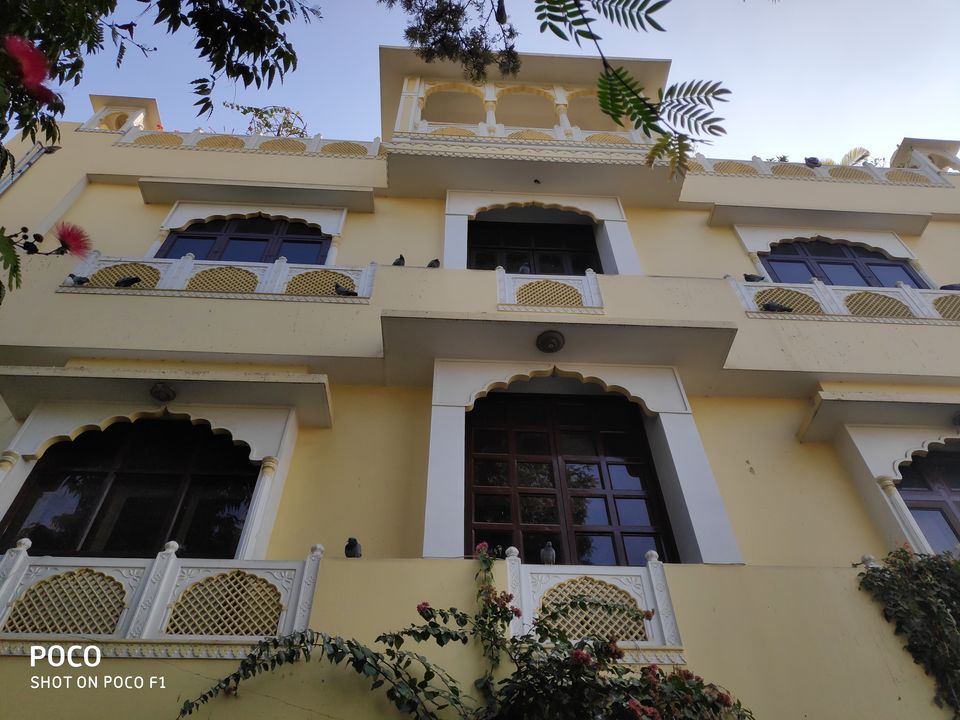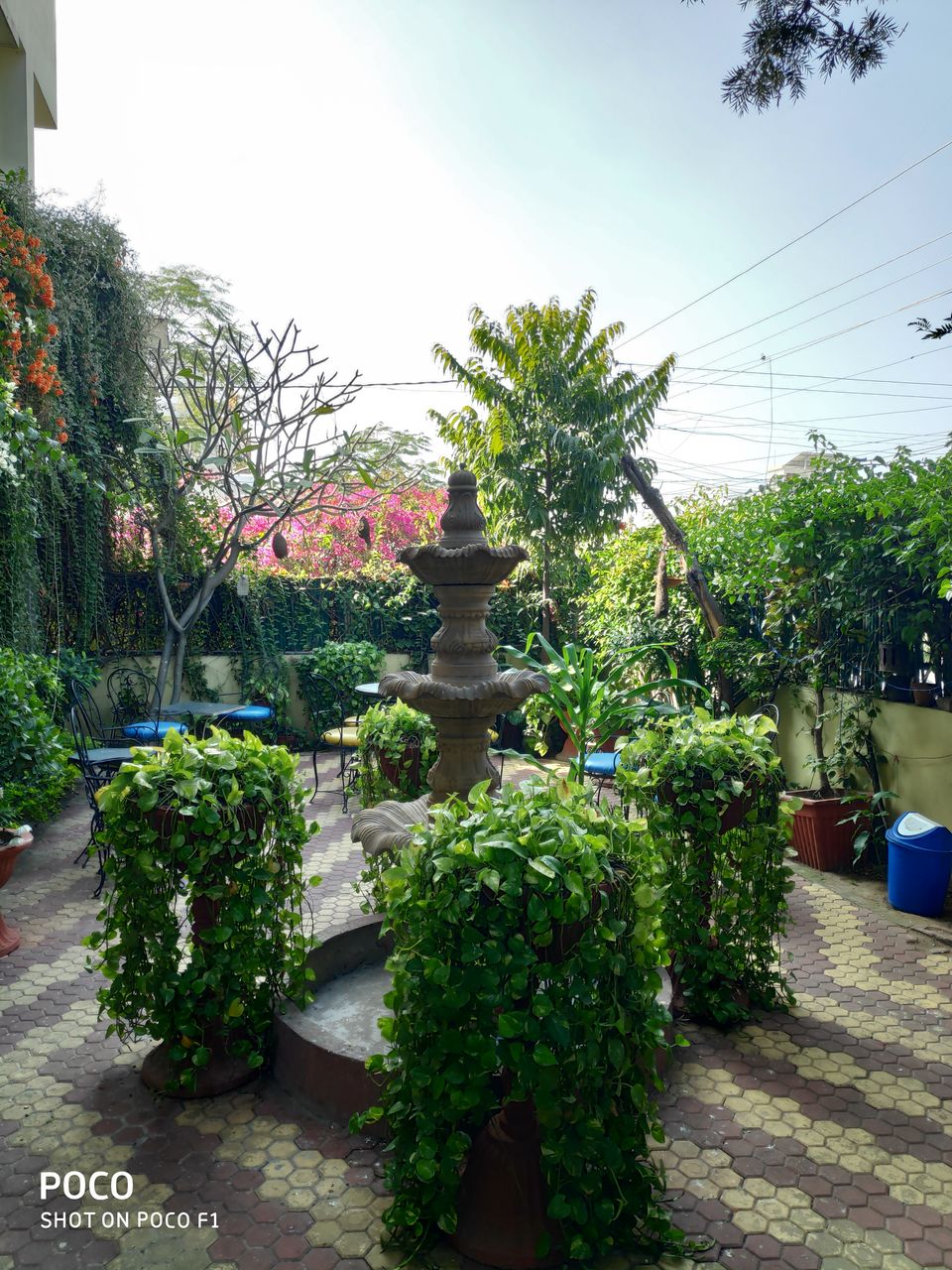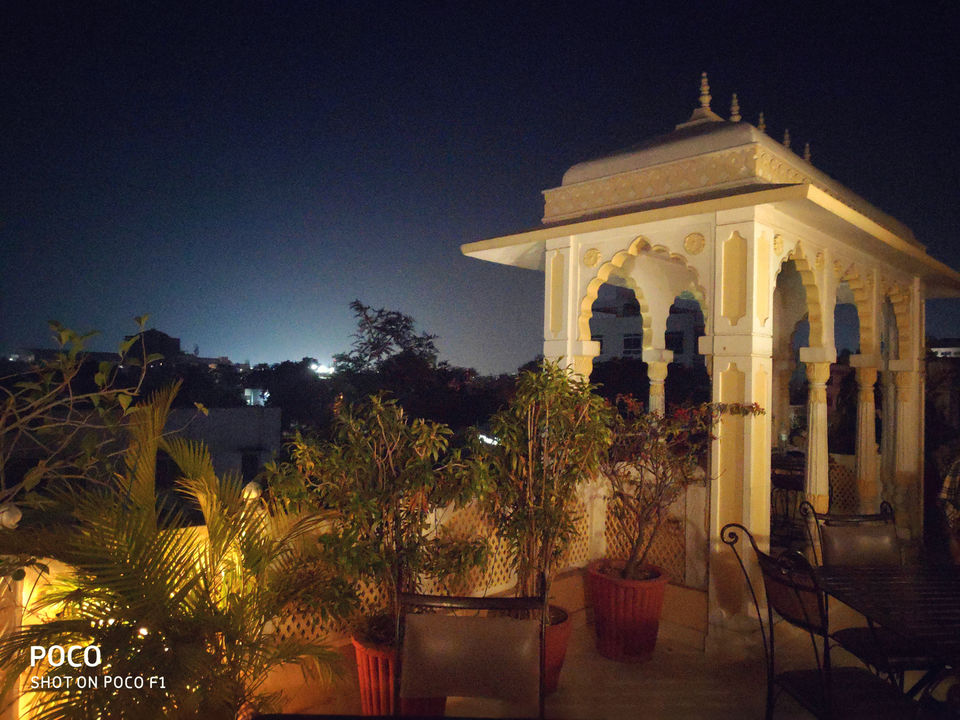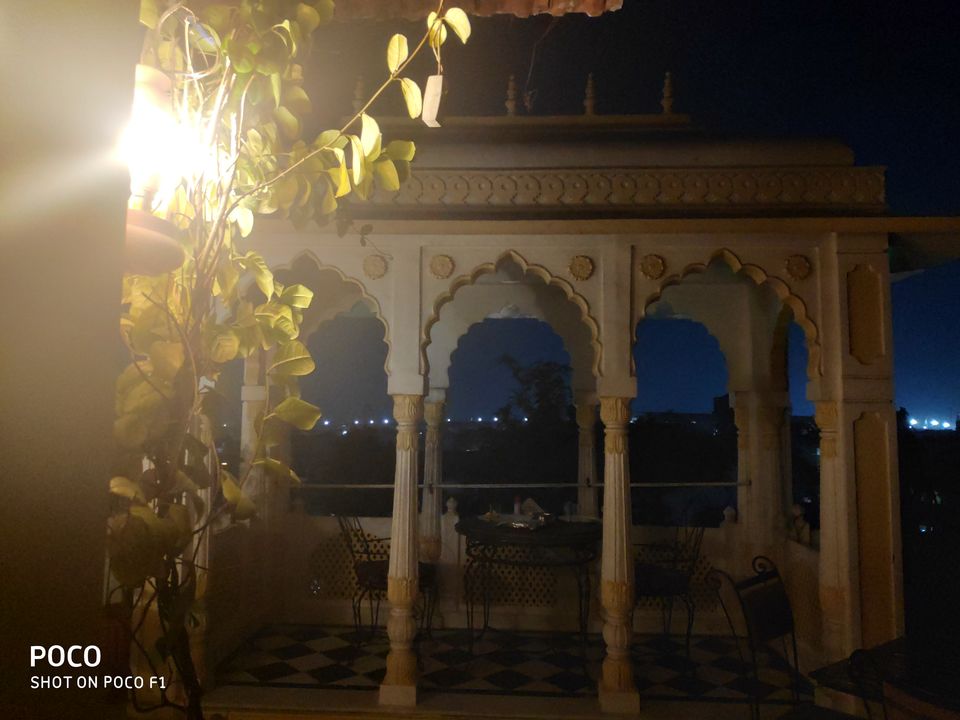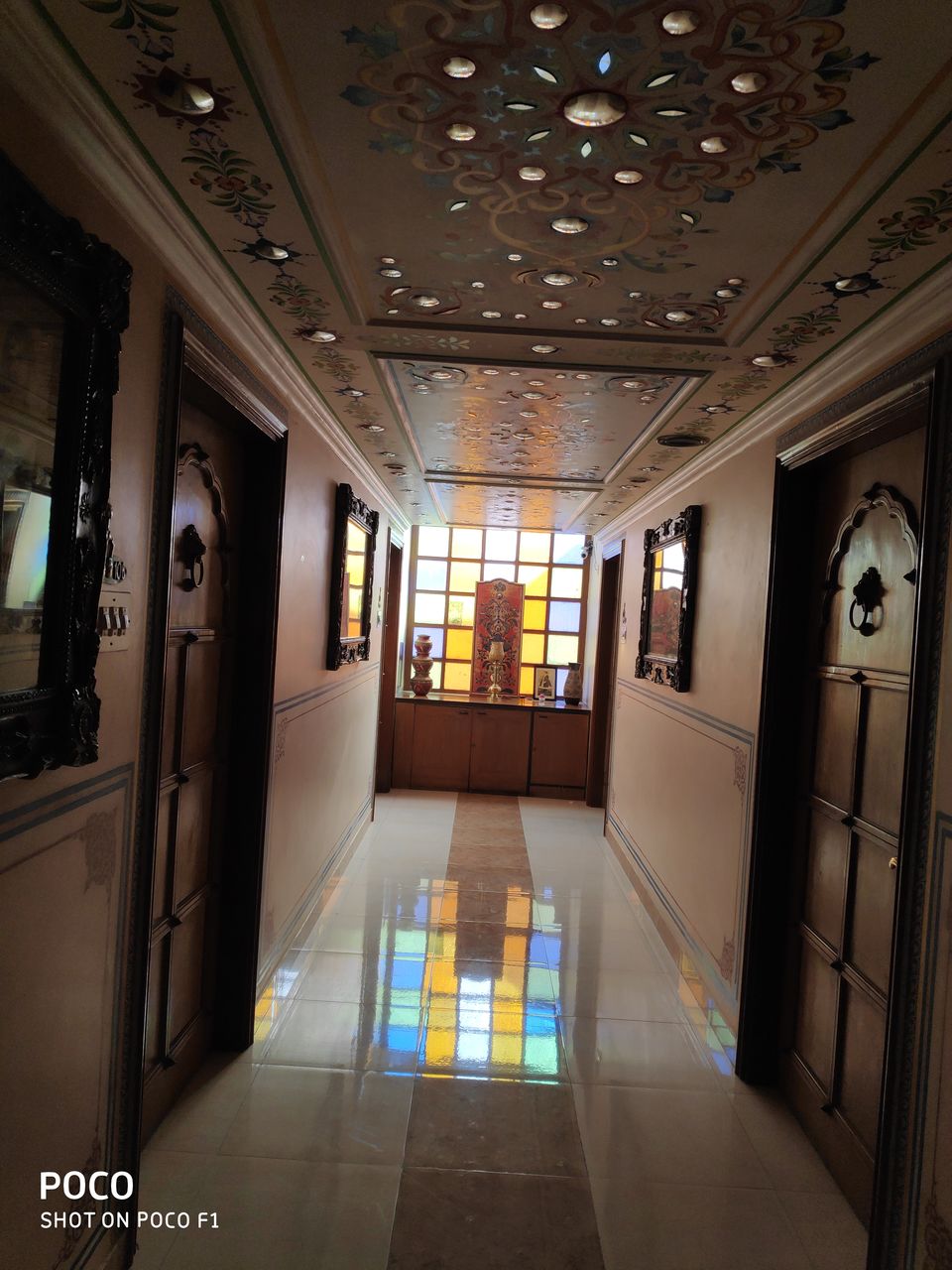 It's cheap and yet has all basic amneties, well-maintained rooms, great interiors, cordial staff and a fancy terrace overlooking almost the entire city. The terrace also remains open for the guests throughout the night. Most importantly, it's extremely easy to reach the guest house since it is situated in the heart of the city, also giving you ample of space for parking your vehicle. The manager will also hand over a map and brief you about what places to visit based on your duration of visit and availability.
Our plan was to have dinner at Chowki Dhani but as is evident, it was a race against time since Chowki Dhani closes around 11PM. Unfortunately, we could not make it to Jaipur in time to visit Chowki Dhani but I have been to that place before. Overwhelming, as it is, Chowki Dhani is a concept capturing the vibrant spirit of Rajasthan and ensures a perfect Rajasthani experience. The tranquille village culture, traditional Bani Thani art, camel rides, pottery and mehendi (henna) counters, the enthusiatic evening performances and incomparably sweet gesture of hospitality while having your meal, truly captures the soul of Rajasthan. This is a must visit place for every visit to Jaipur.
So, Chowki Dhani was out of our list but nevertheless, we had a lovely-starlit, romantic dinner at our guest house terrace. Lovely more, because of the perfect mix of cool and breezy nights and bearable sunrays during the day, in Jaipur during this time.
Now since we had just one day to cover as many places as we could, we decided to start our next day (technically, both first and last day of the trip) by relishing our souls with the famous breakfast spots, followed by the 'Customary' - shelling out some money in the local markets and finally paving our way out of the city after exploring the majestic Amer Fort and Nahangarh Fort. Check out the photos below of the beautiful city.
Breakfast - Skim through this website Beautiful-Jaipur and add a few more breakfast places on your list.
Market - Bapu Bazar, Jaipur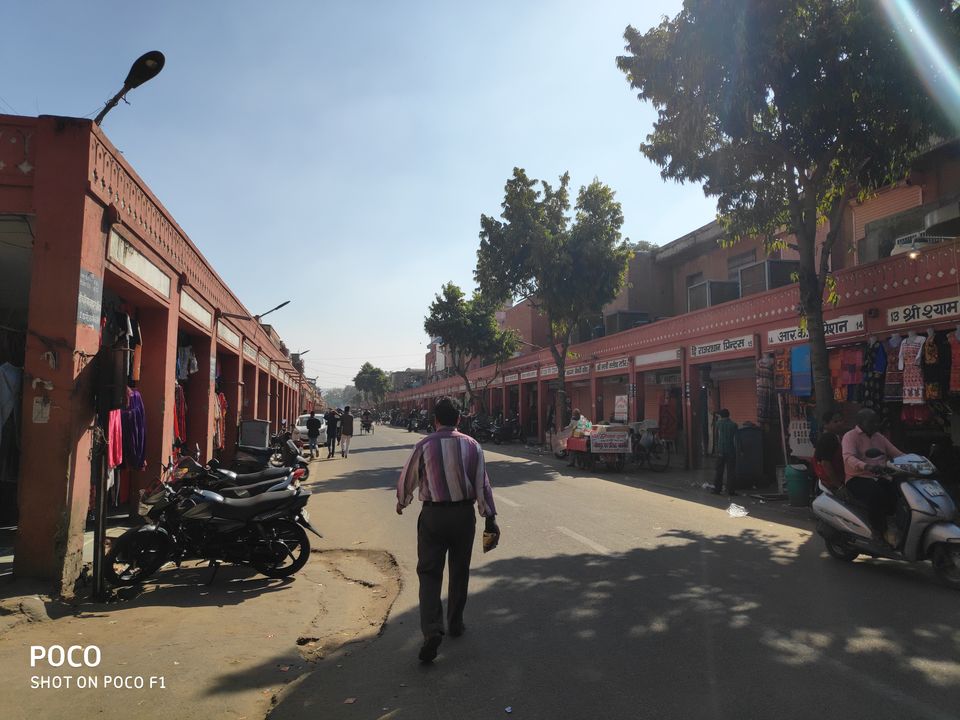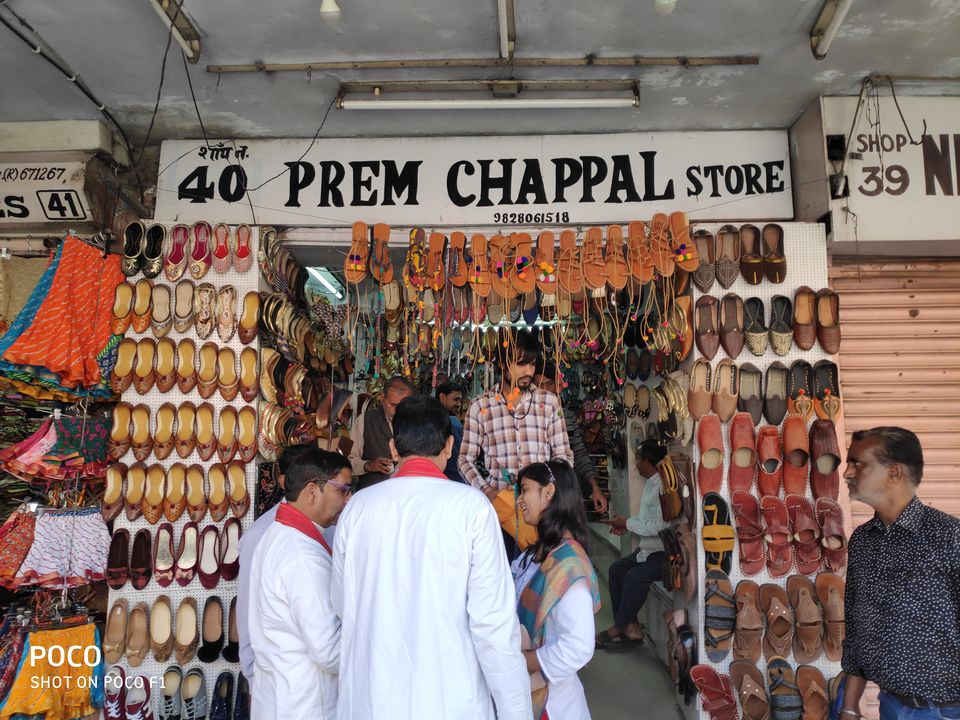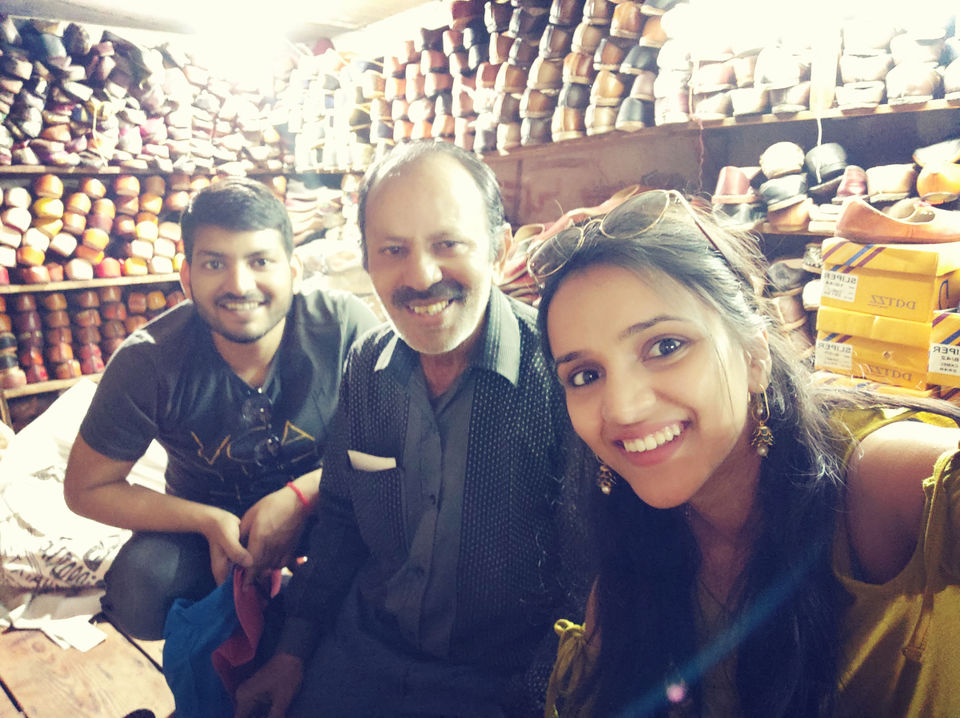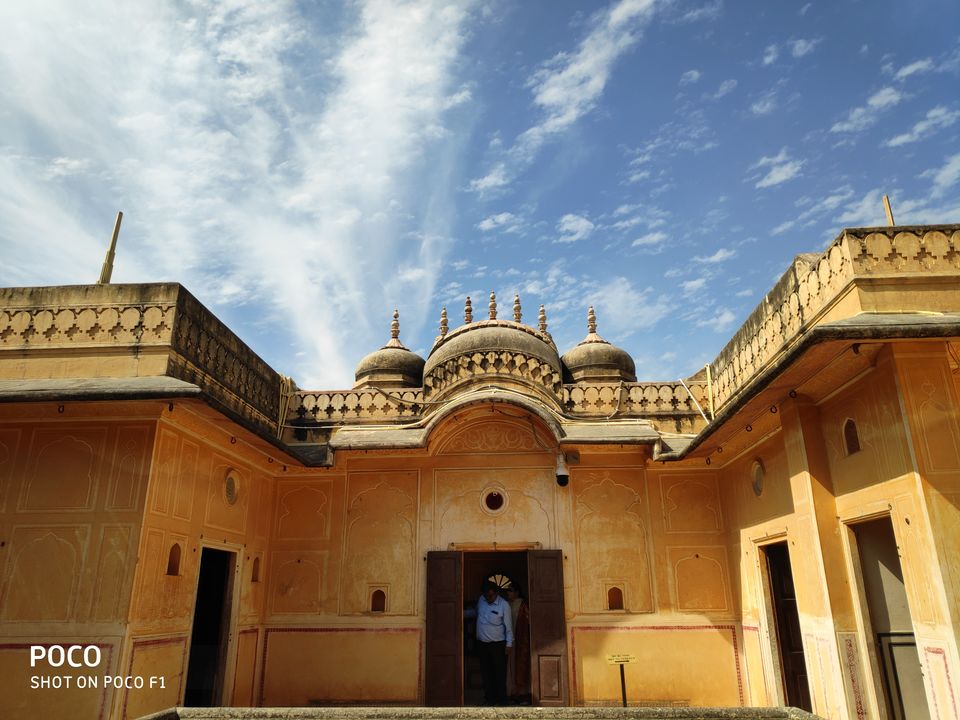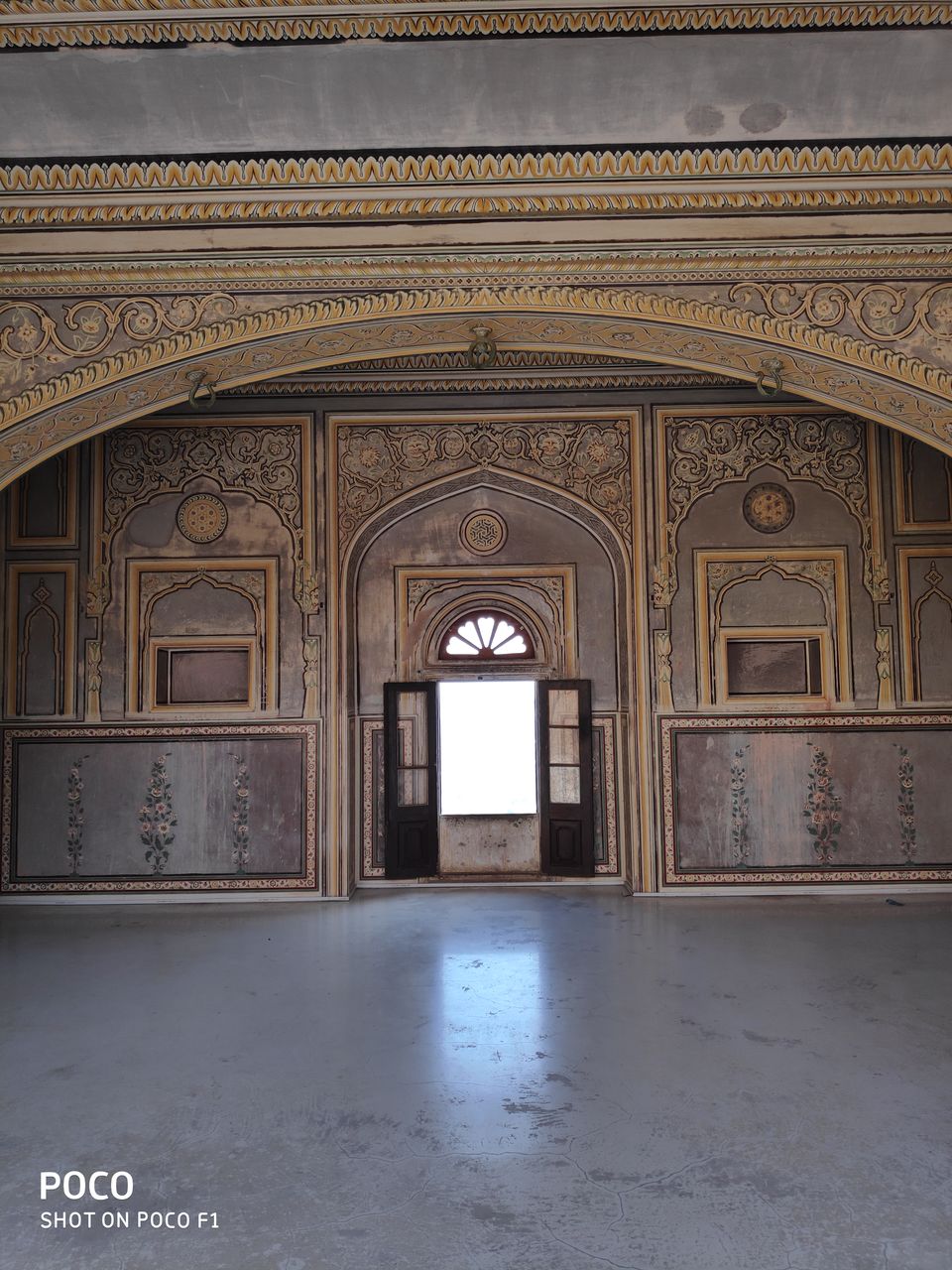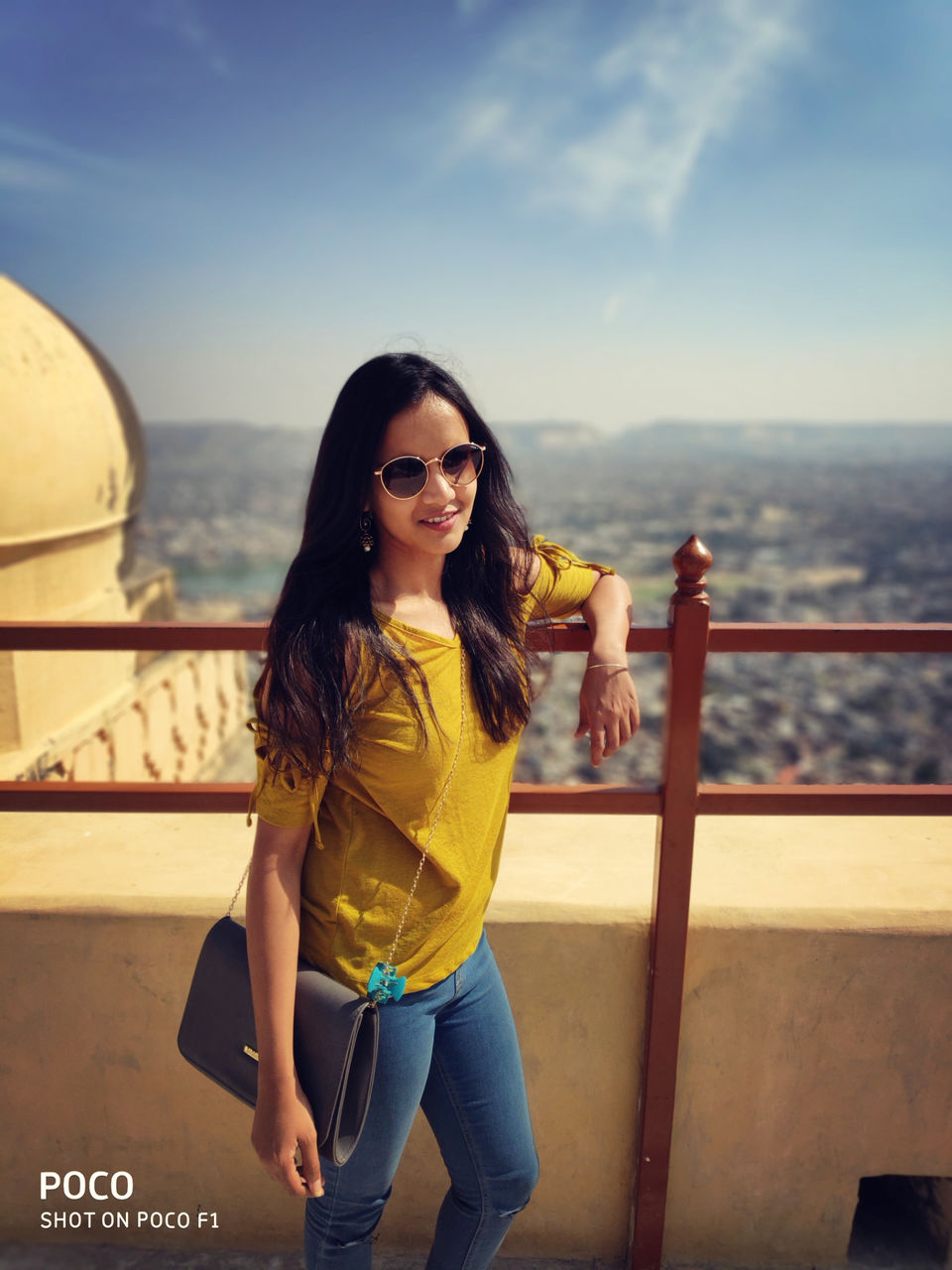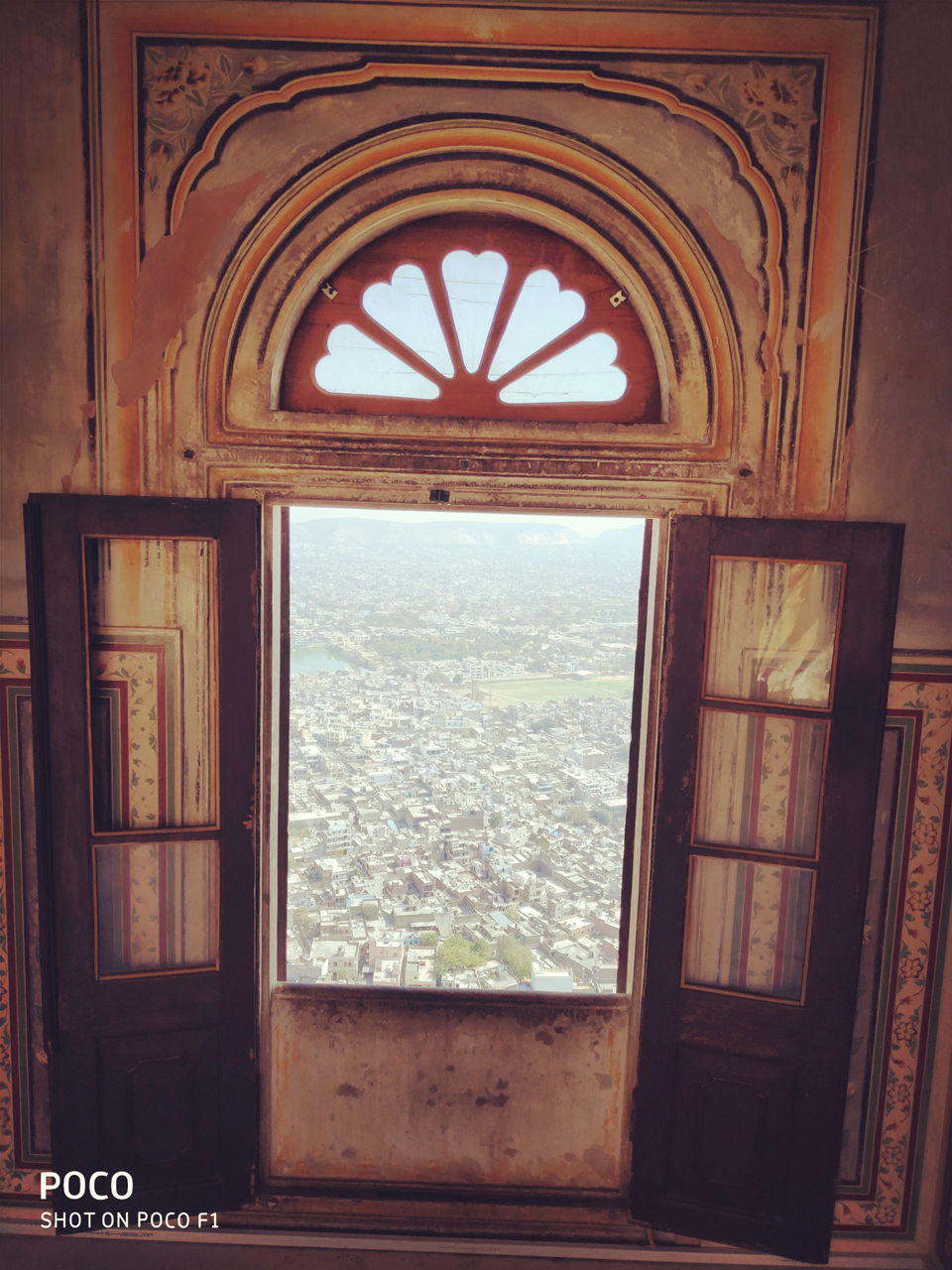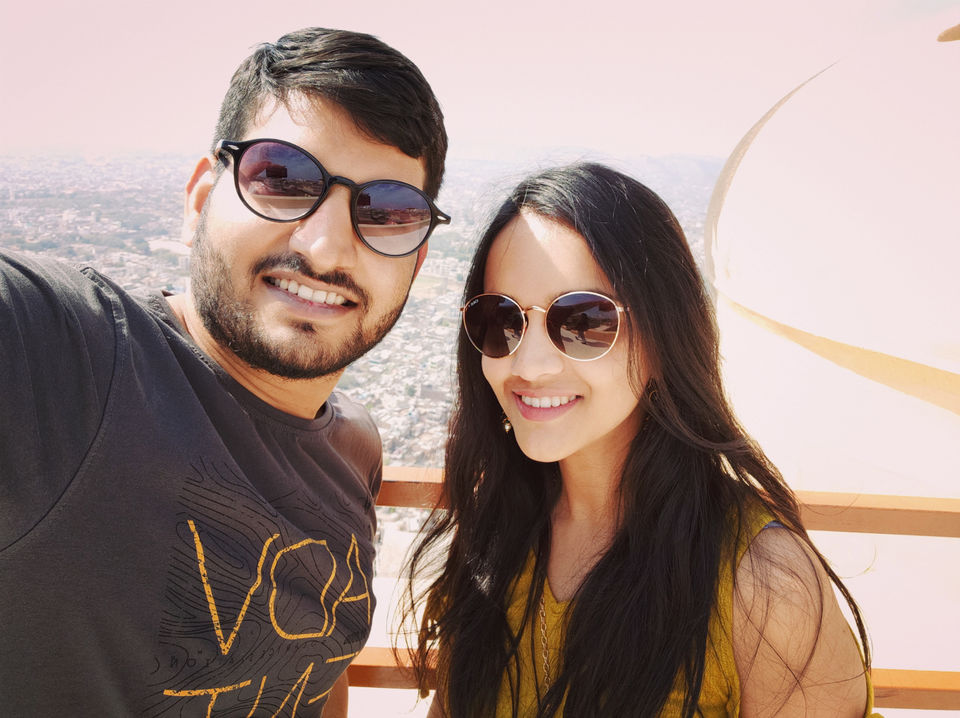 Amber fort - Supremely beautiful and as I always suggest, go for Audio guide. It is quite informative and interesting.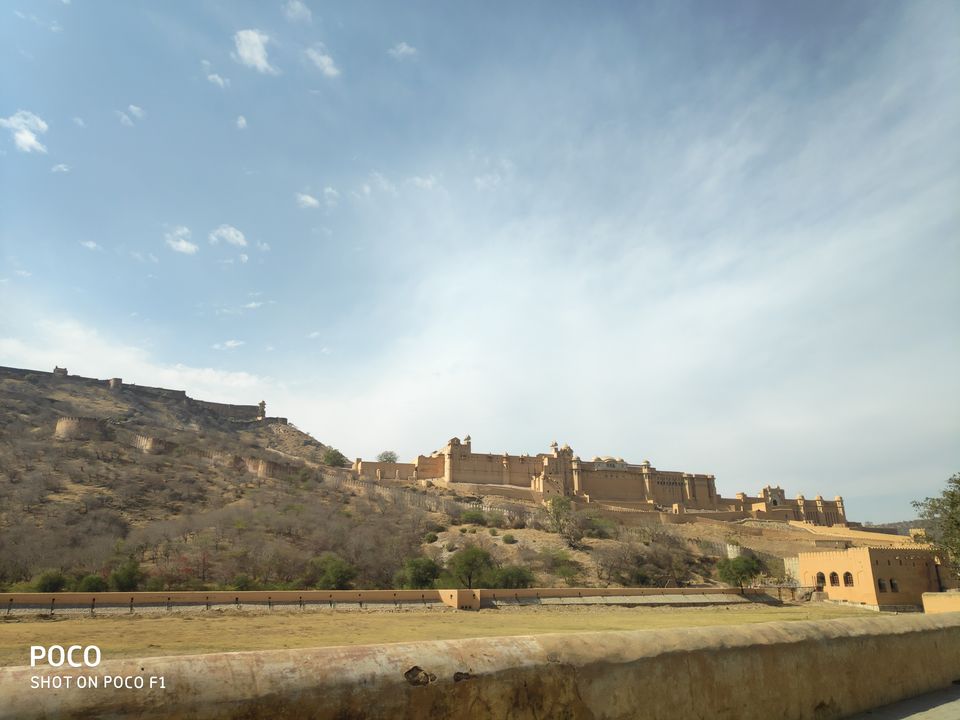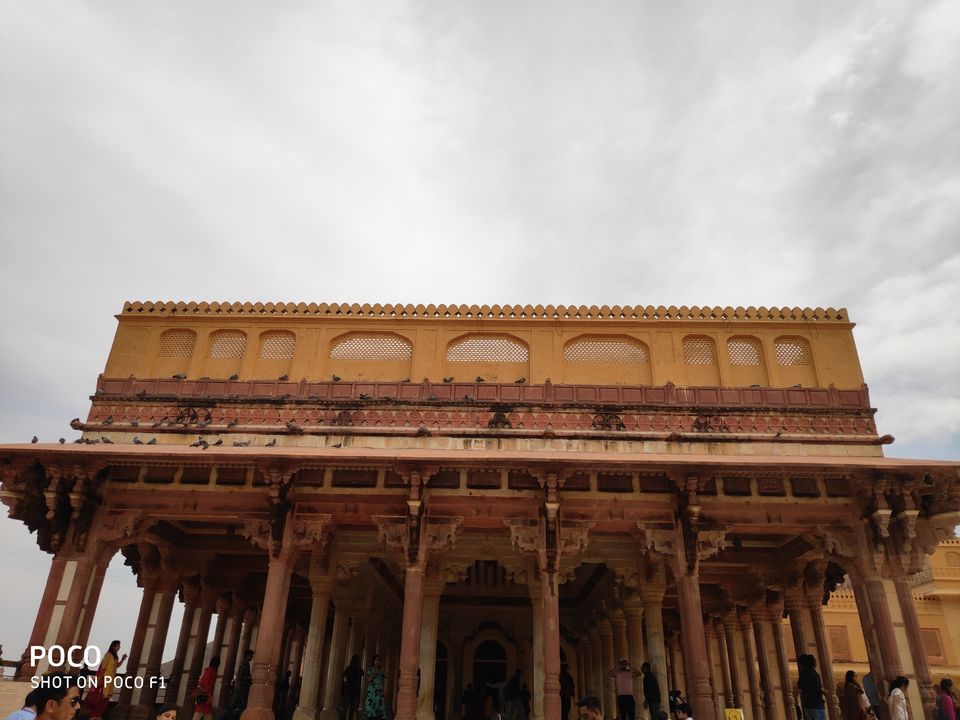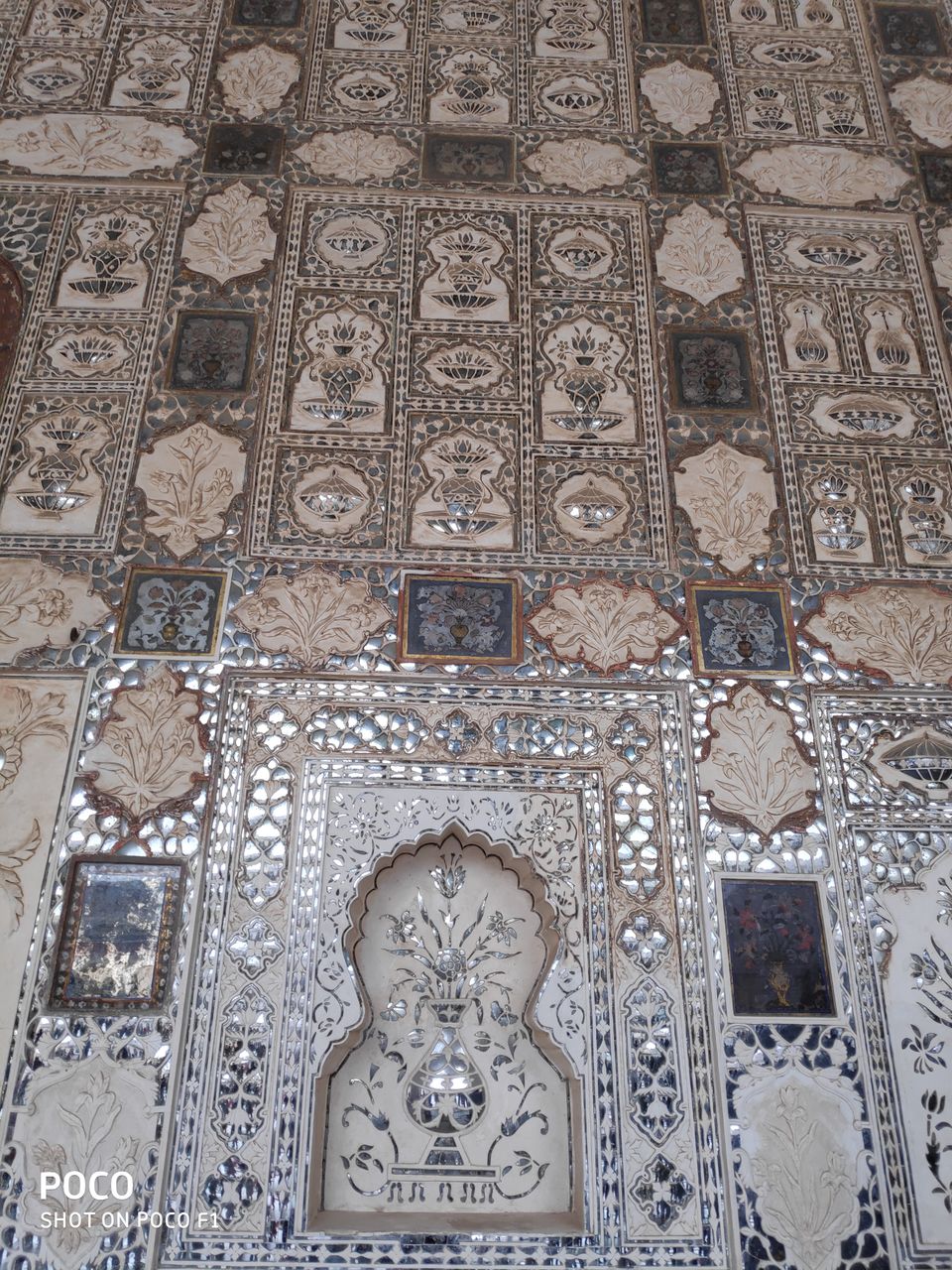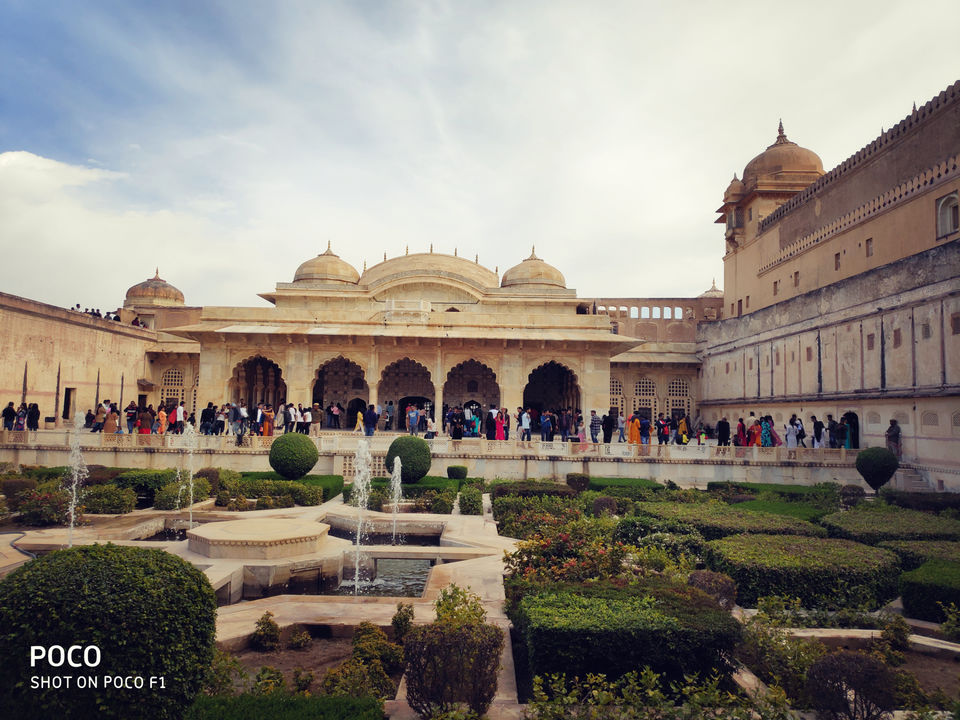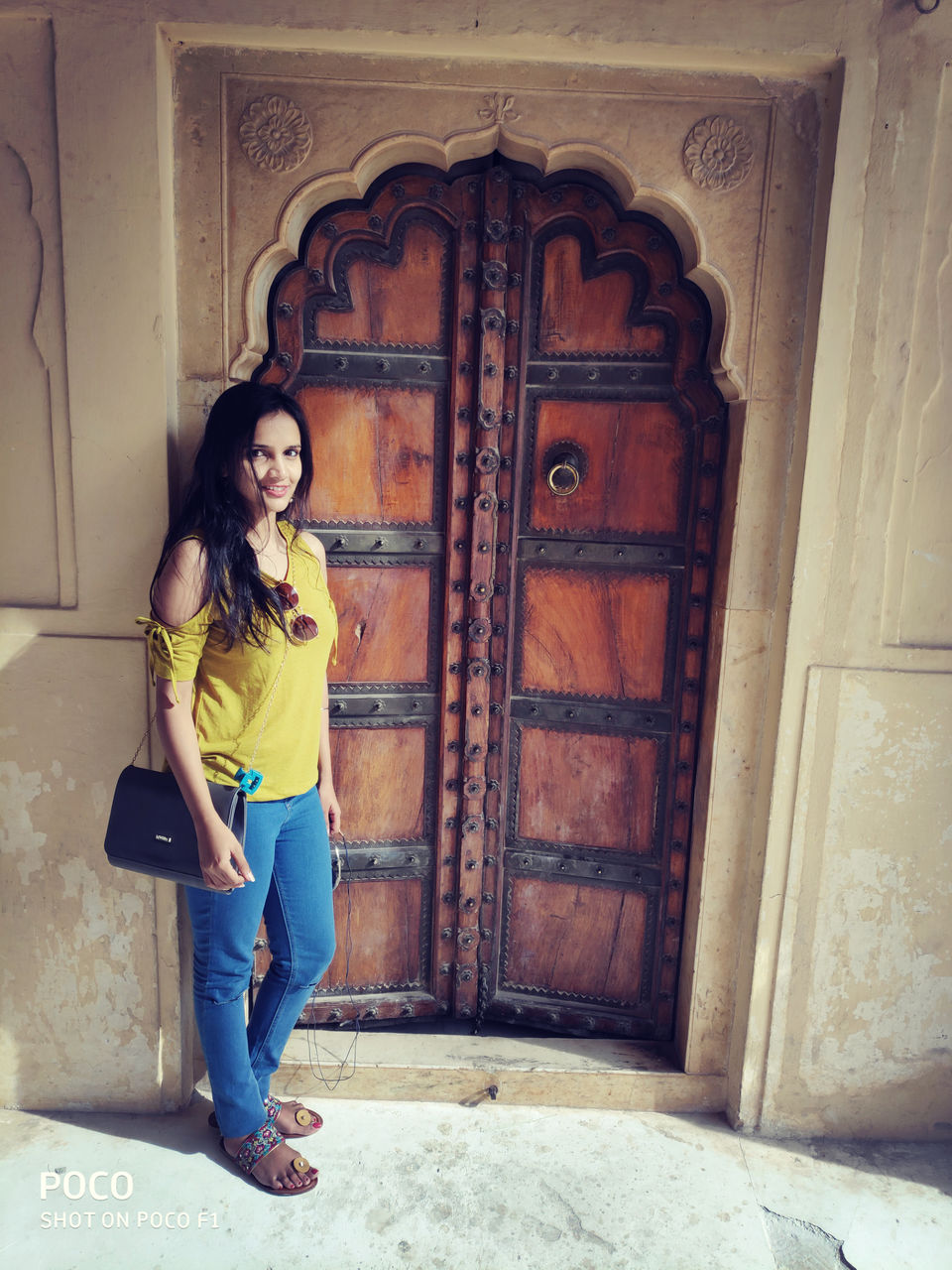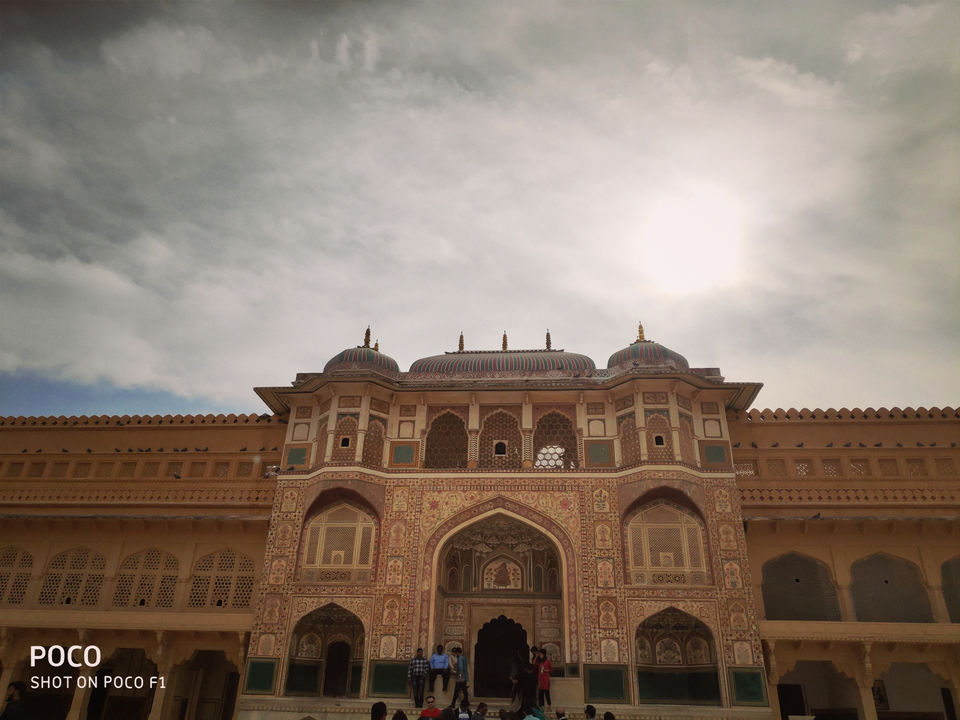 Places to eat during the travel – On our way to Jaipur and back to Delhi, we discovered some of these brilliant restaurants, which serve extremely delicious and affordable food, have great ambience and are situated right on the highway making them very approachable at the same time.
From Delhi to Jaipur – We found these twin restaurants, somewhere around 120kms from Gurgaon. Highways Curry and Kebab company and Café Craft. There is a gallery present inside the compound – Yaksh Gallery – good collection of home décor stuff. If you have a car, I'm sure you can pile up a couple of things from here on your way back.
Cafe Craft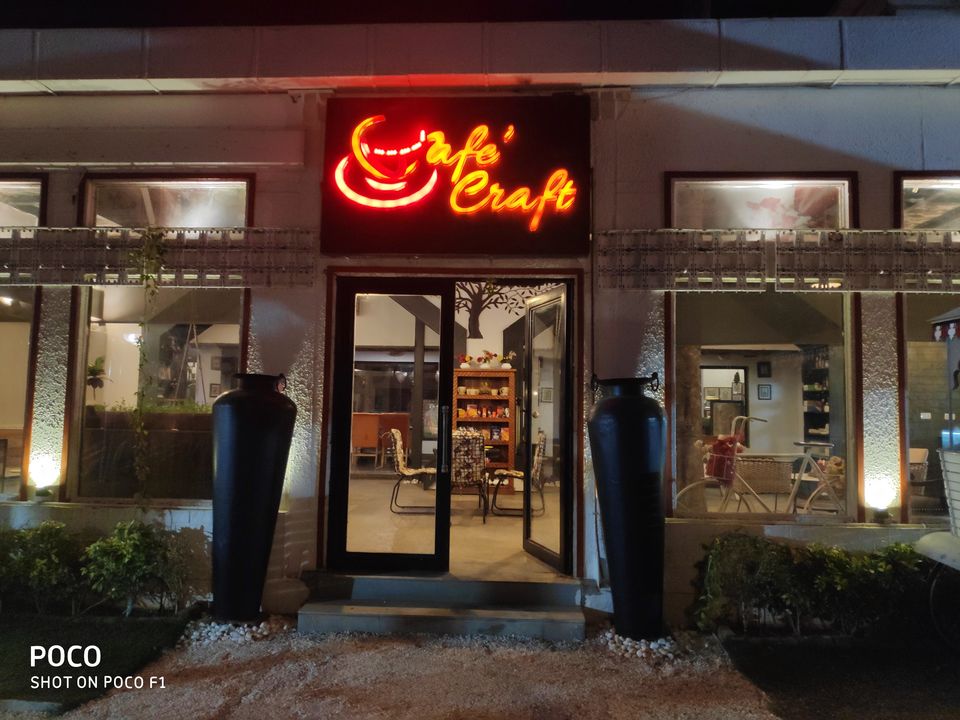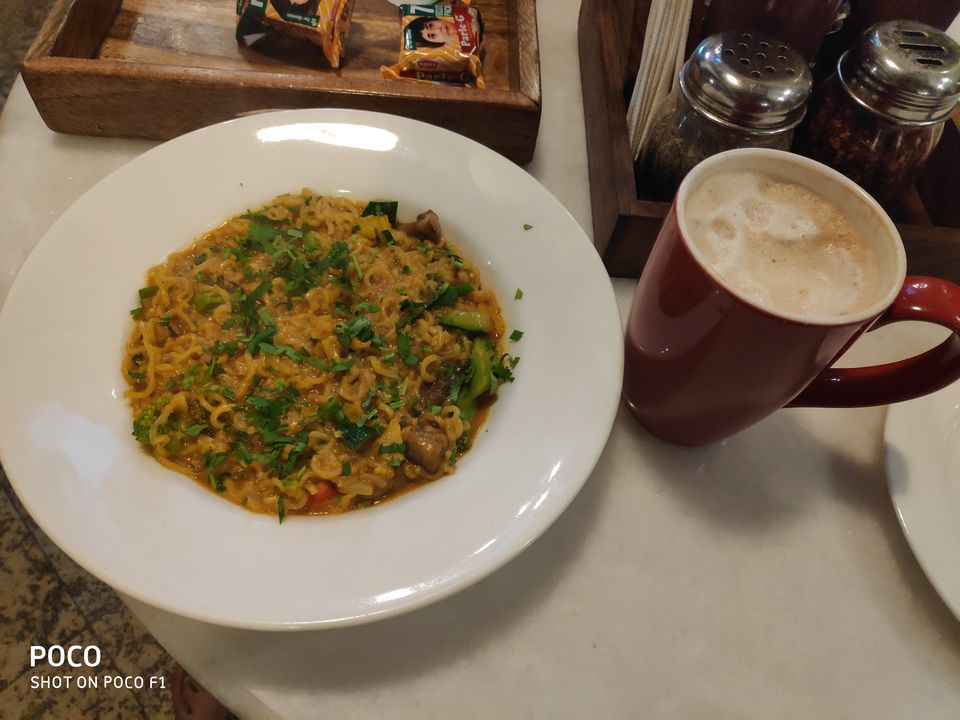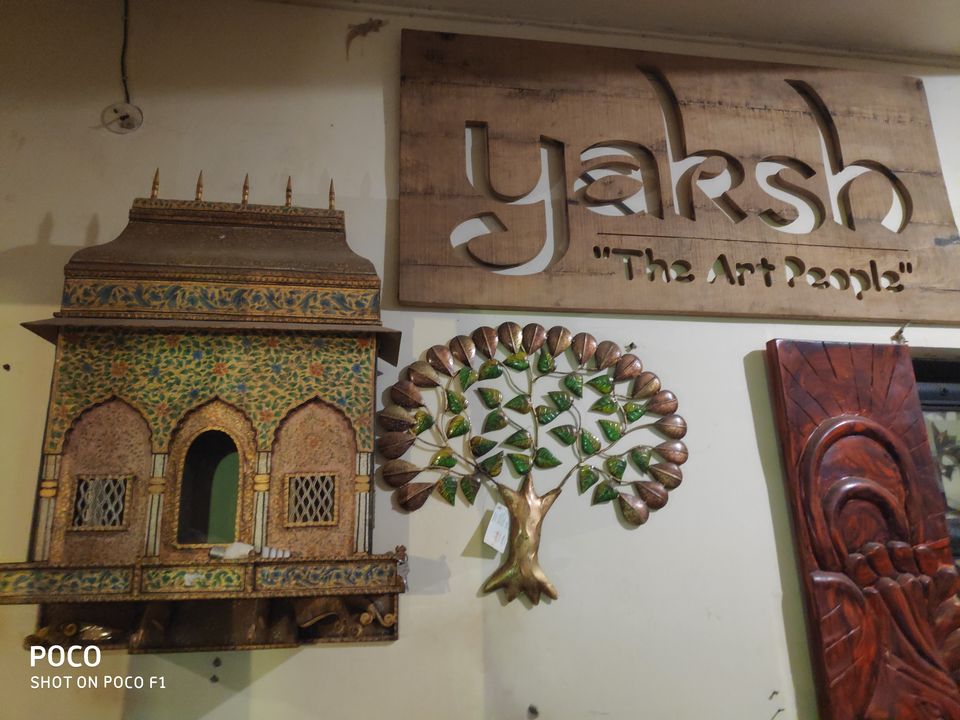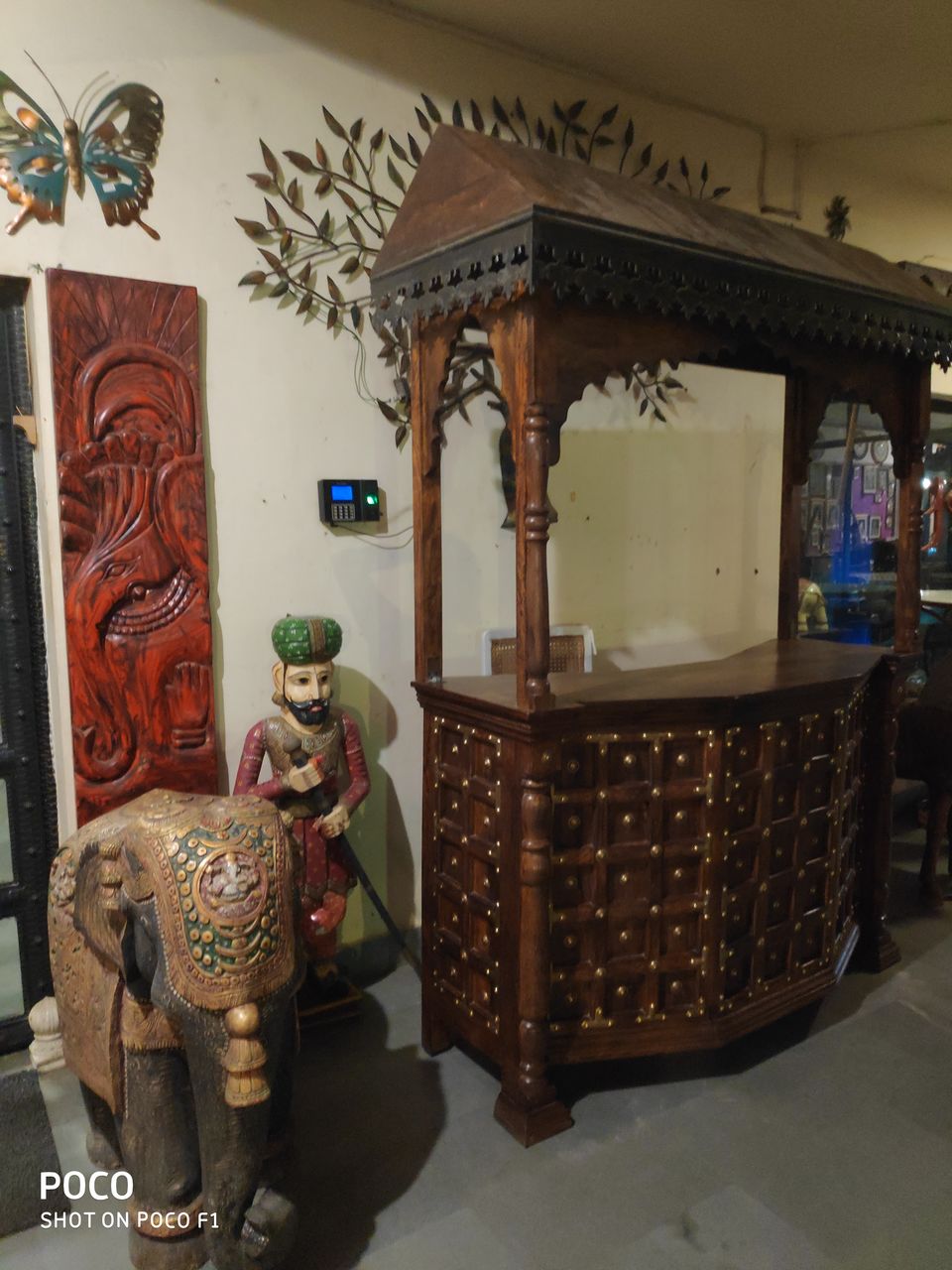 Highway Curry and Kebabs Company
From Jaipur to Delhi – Just Desi as the name suggests is a perfect place to stop over for some authentic Gudd wali chai and snacks on your way back home. The place has a huge garden in front where some musicians play Rajasthani folklore giving it a perfect Desi feel.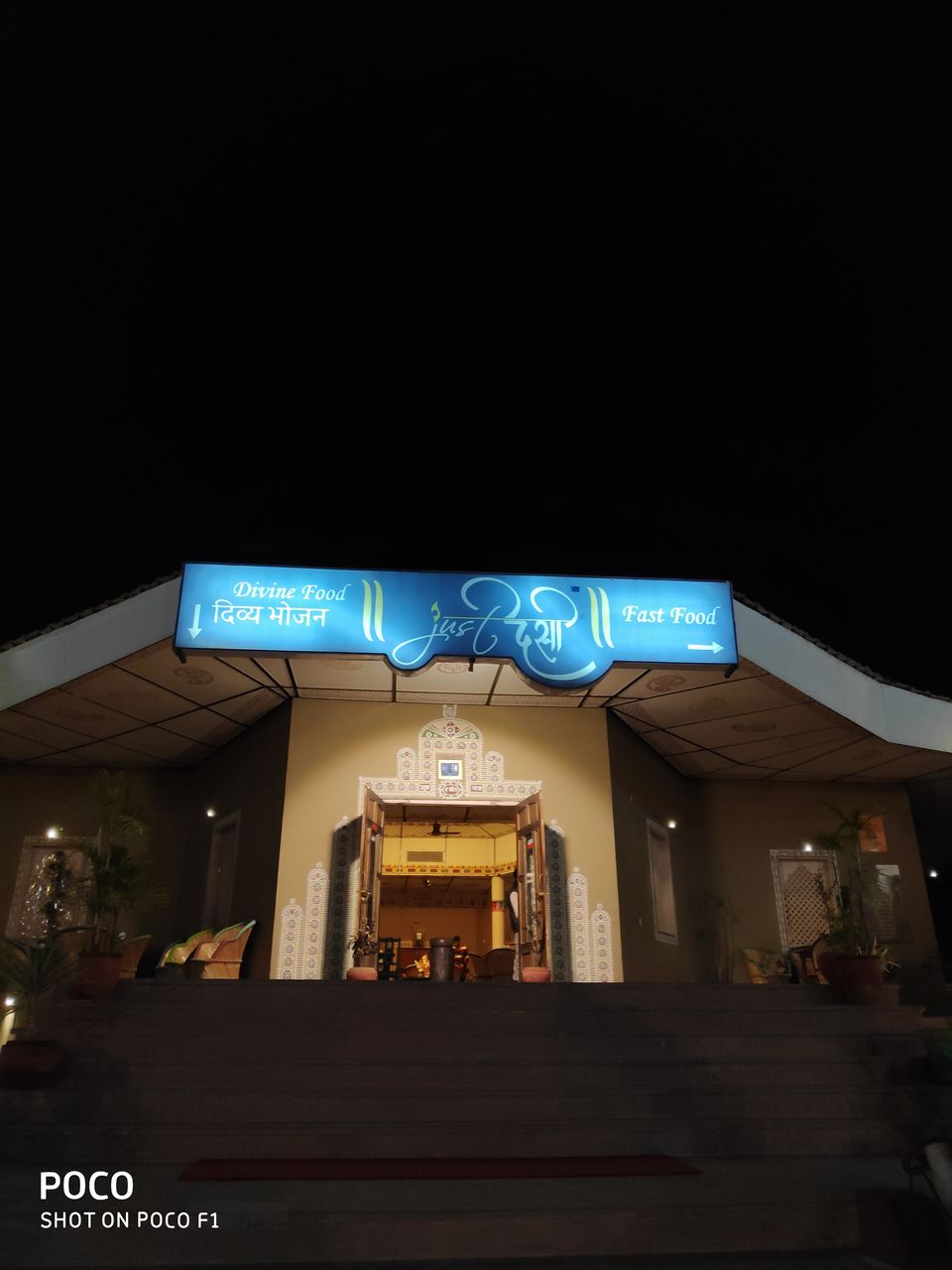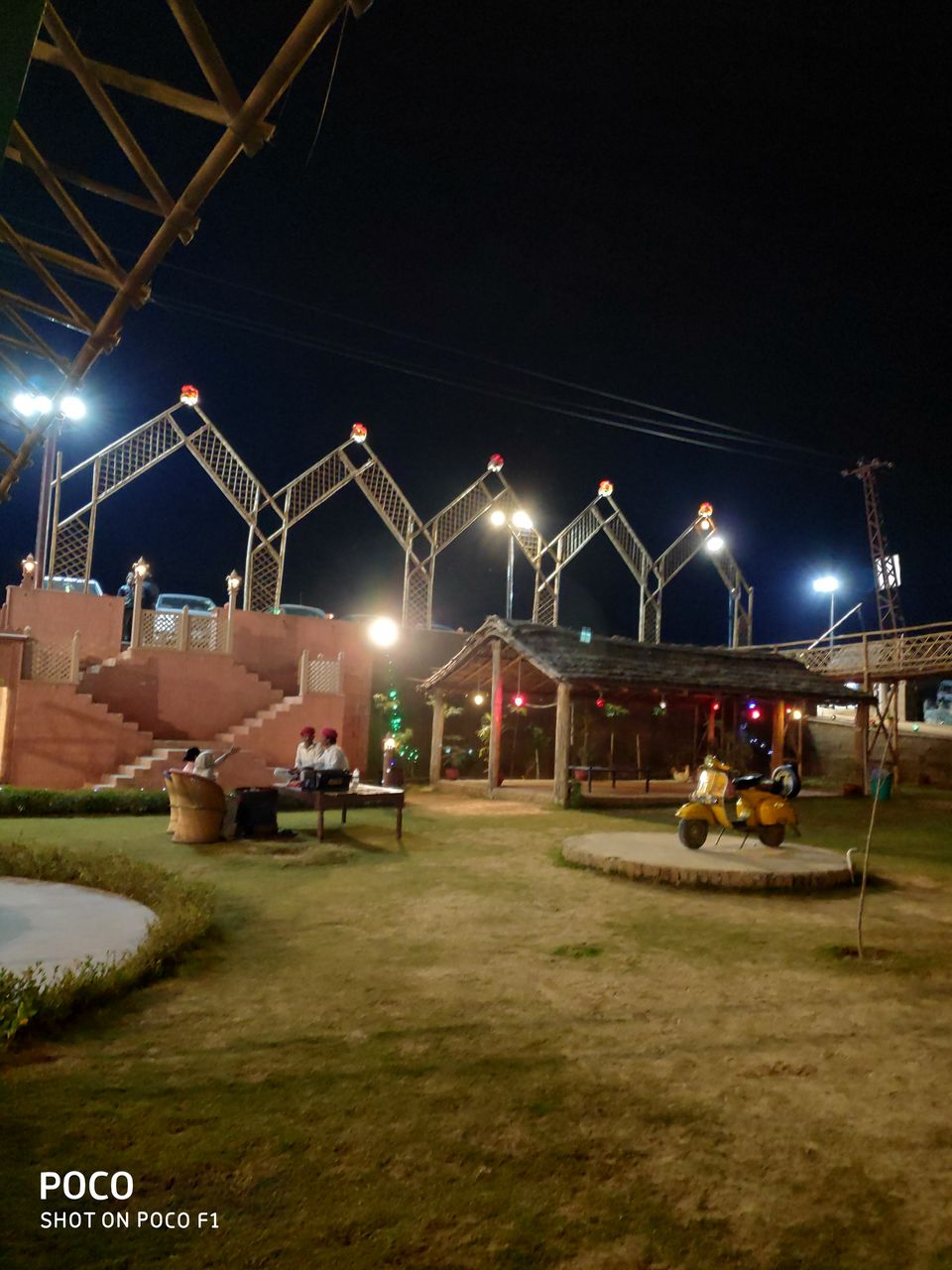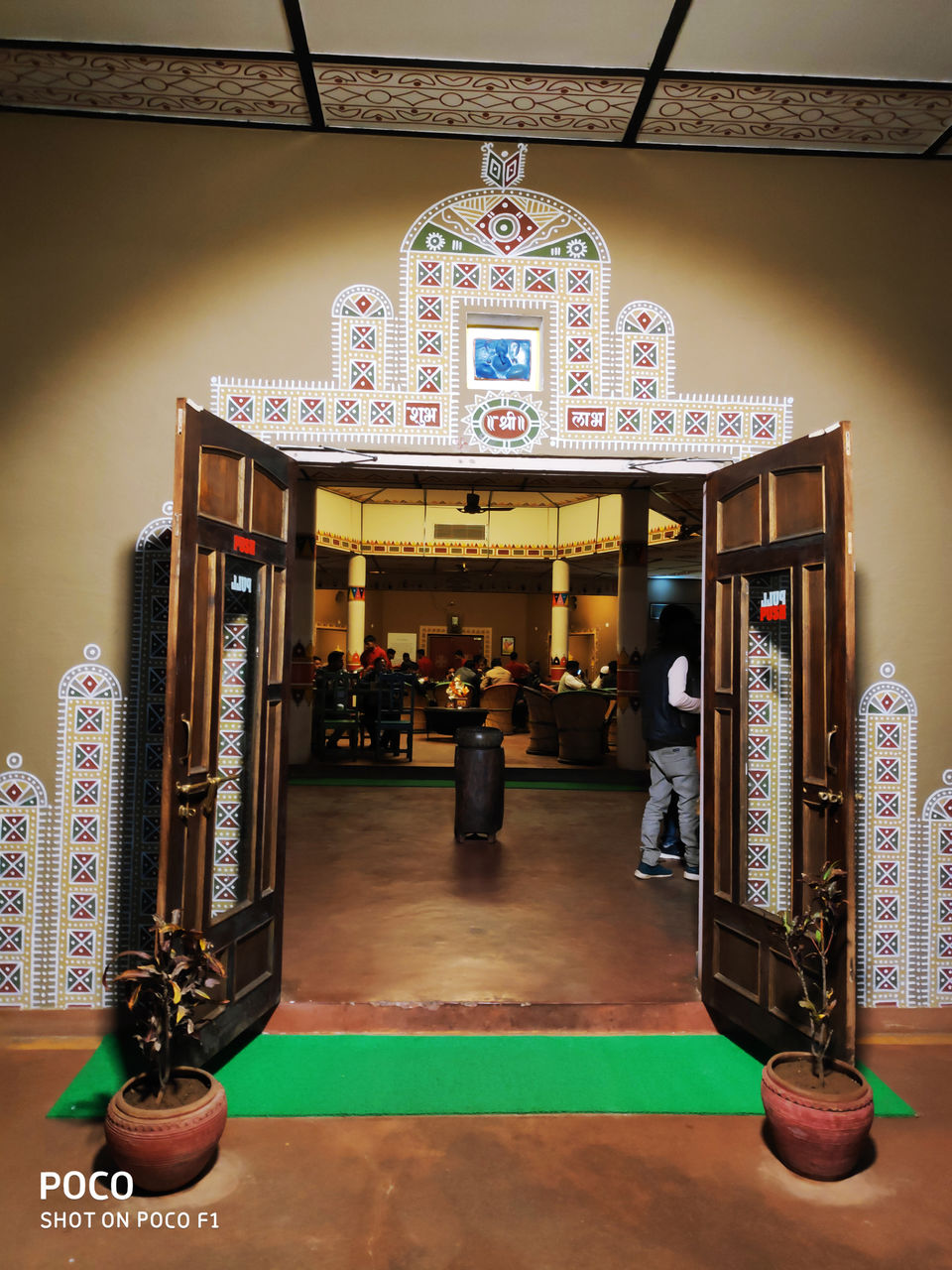 Well this was my story of a crazy and super-tiring trip! Share with me your crazy story of such an unplanned trip!