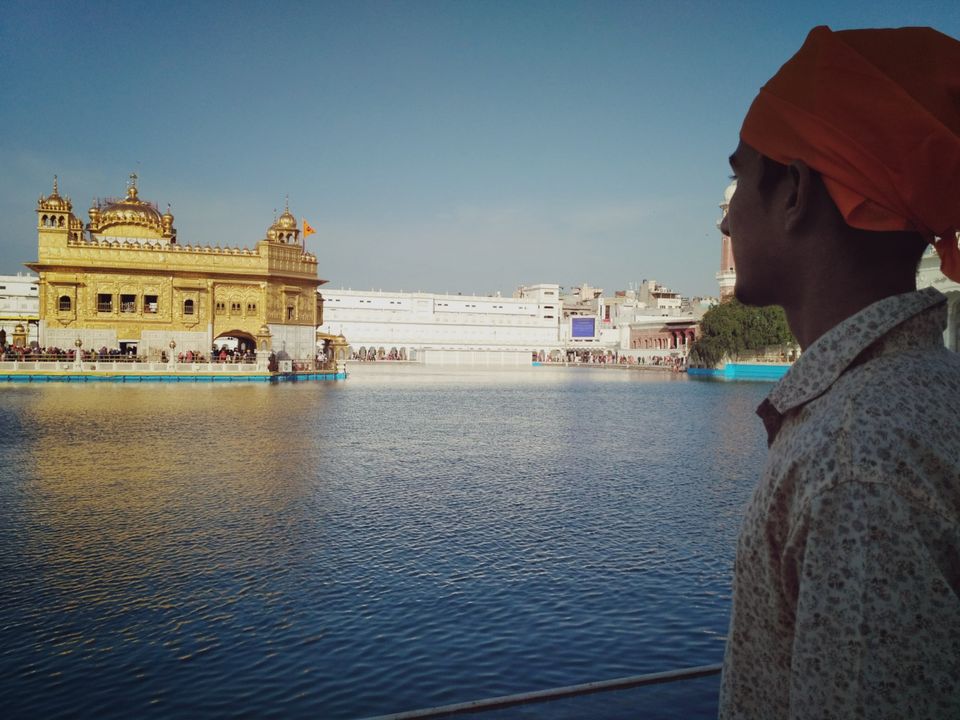 The Golden Temple is one of the holiest sites in India. It is visited by hundreds of thousands every year to say their prayer in a site where the first Guru regularly said his prayers. Its a amazing place to visit if you are in amritsar.
They serve upto 20000-100000 people a day and the all food comes from the donations. Its not just a place for sikh people, All the other religion's people comes here.
The best thing about this is you don't have to pay a single ruppe anywhere in the temple. If you want to stay at temple in night, they have rooms for that so that you dont have to go for hotels.
The beauty of temple is golden plated top of the temple. The whole temple is situates in the lake with beautifull fishes.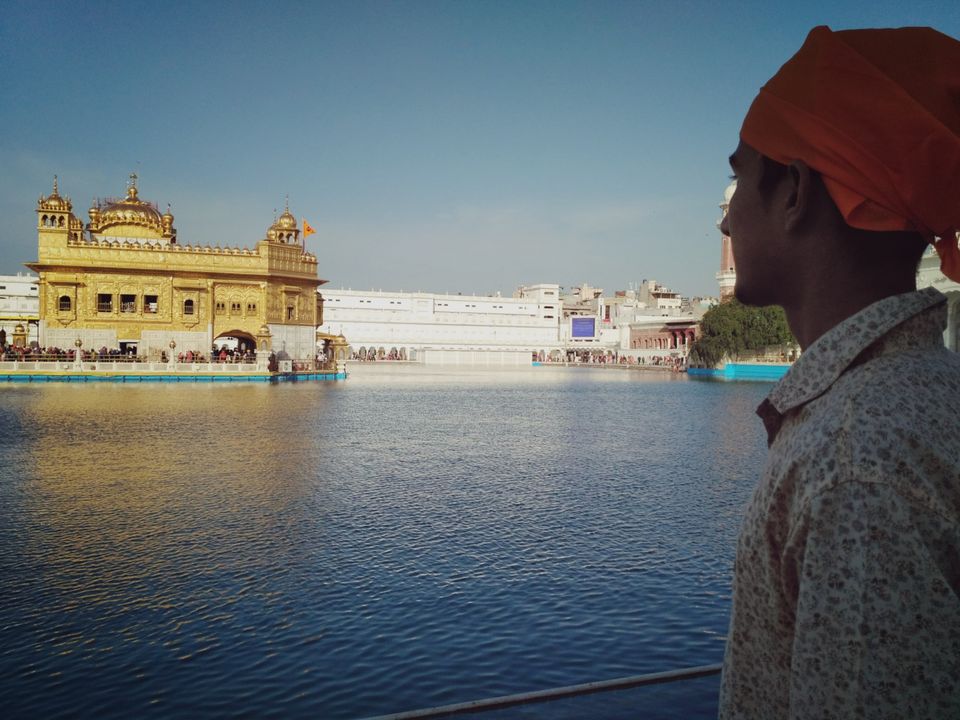 Wagah border situated at wagah village of amritsar where every evening (5 pm) flag ceremony is held between India and Pakistan.
You must see this ceremony if you are in punjab. You will find a energetic environment around you. The Army men walks around and compete the parade with Pakistan. You will surely feel pround on Indian Army.
You will not have to pay anything for the ceremony but keep a water bottle with you because it lasts for 2-3 hr.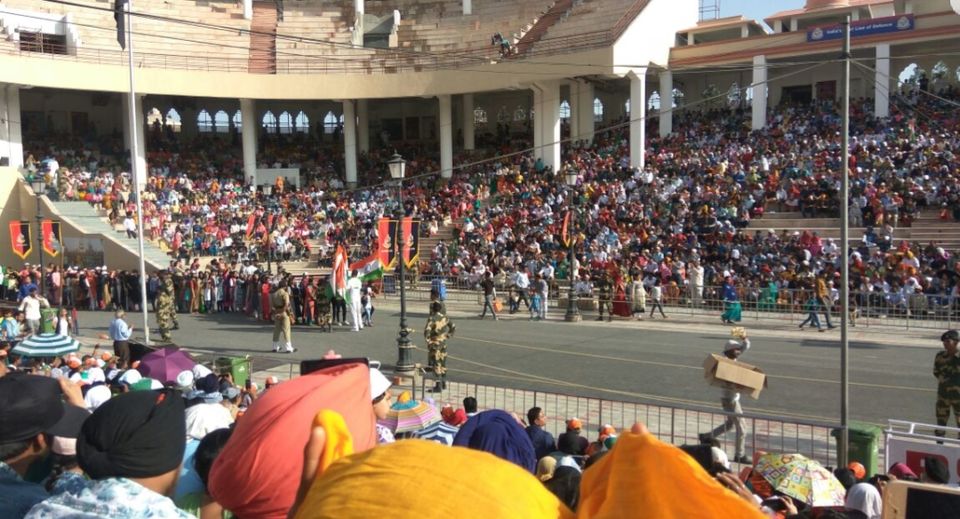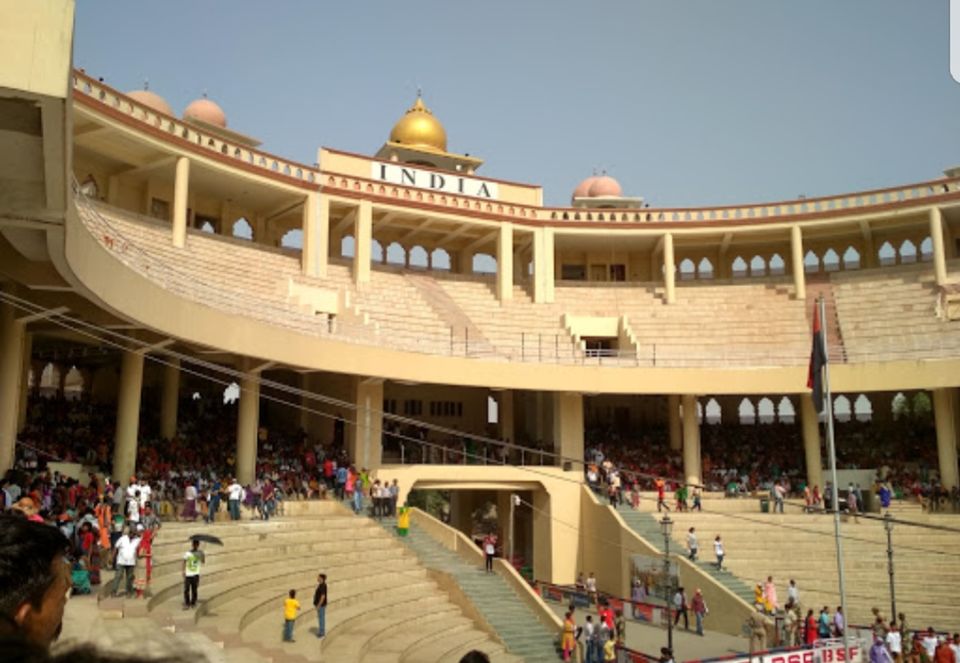 The next destination is Gobind garh, amritsar. When you enter the gate you will find a ticket couter which will have many offers like horse riding, camel riding, cycling, dance, games etc. The ticket price varries from 100-300. You can enjoy the indoor as well as outdoor games in the fort. The fort is really amazing. You will surely enjoy your trip.
It was just a 1D trip . If you have any questions related to trip i will love to answer.