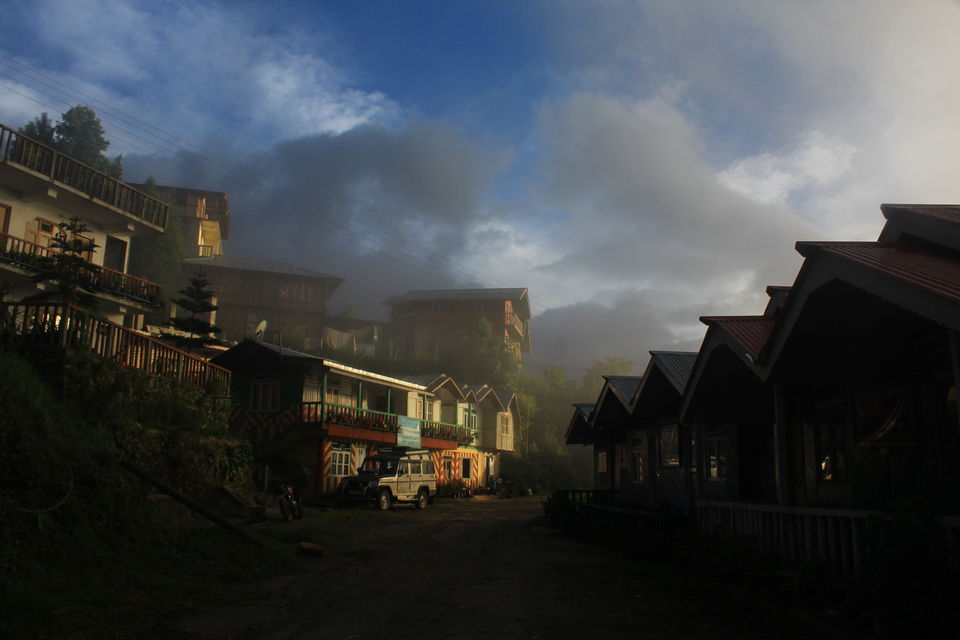 On a lazy Sunday evening we, a group of seven lads were mooching together and were pretty much exhausted with the ridiculous daily schedule. We were starving for a serious change for at least three - four days. Generally when a bangali thinks about an outing they plan for nowhere other than "Digha" most of the time. Dipayan suggested that as expected and was rebuked by everyone out there. I suggested to plan for an offbeat destination of North Bengal though monsoon has already turned out to be a Devastating Giant in the "Pahars of Bengal" and it's really hard to find the essance of elegance of North Bengal in the monsoon. Everybody nodded and agreed on the suggestion and started to surf Google, blogs, travel diaries for next few days and after a battle of deliberations and objections between several proposals we finally settled on "Kolakham, a bliss of wildness".
We planned just three weeks advanced for the same and as monsoon already became active, it was easy to settle the date and get a reservation for the train as well as for the homestay.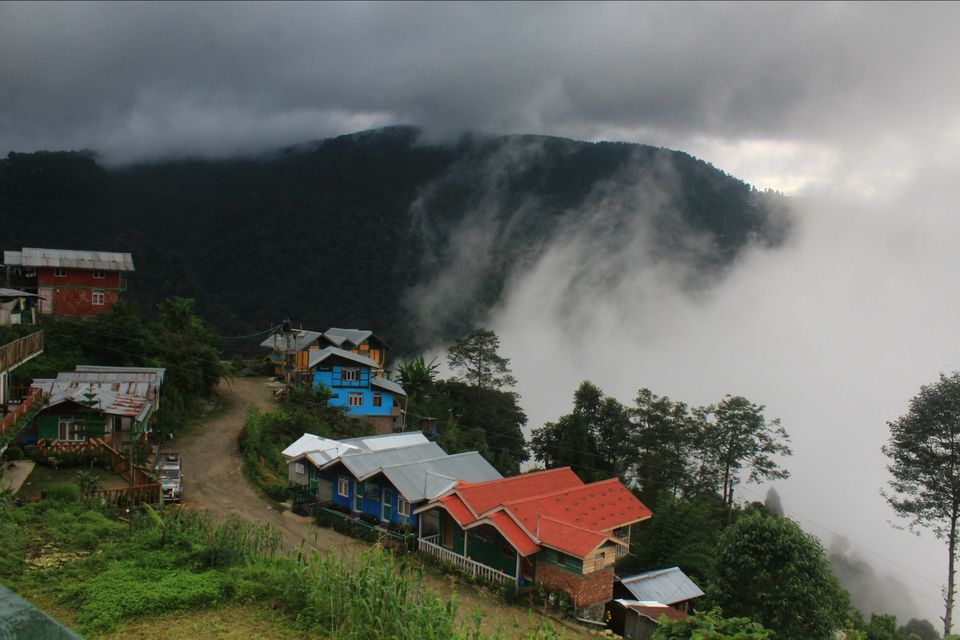 Our journey started from Sealdah Junction with so much excitement and madness via Kanchankanya Express and on the very next early morning we reached at New Mal Junction.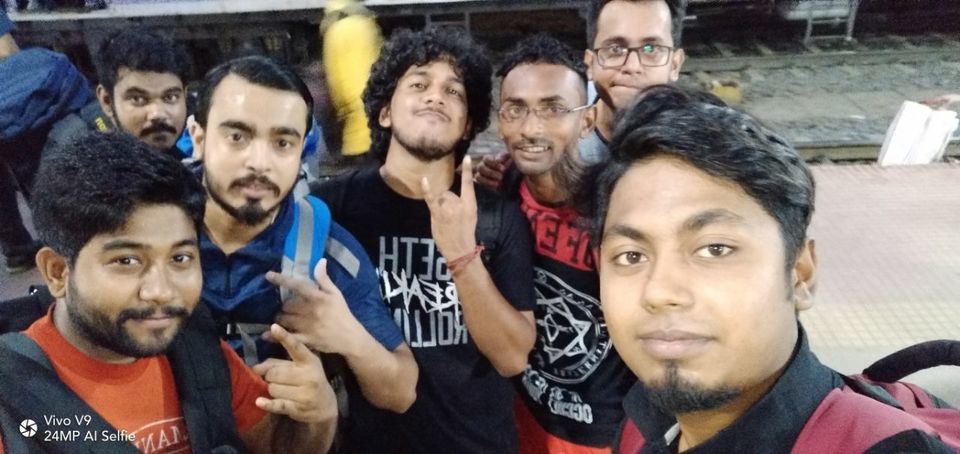 Our Driver Gyani Ji was waiting for us with his Bolero at the station and we started our journey saying "Heerree wee goooooo" altogether..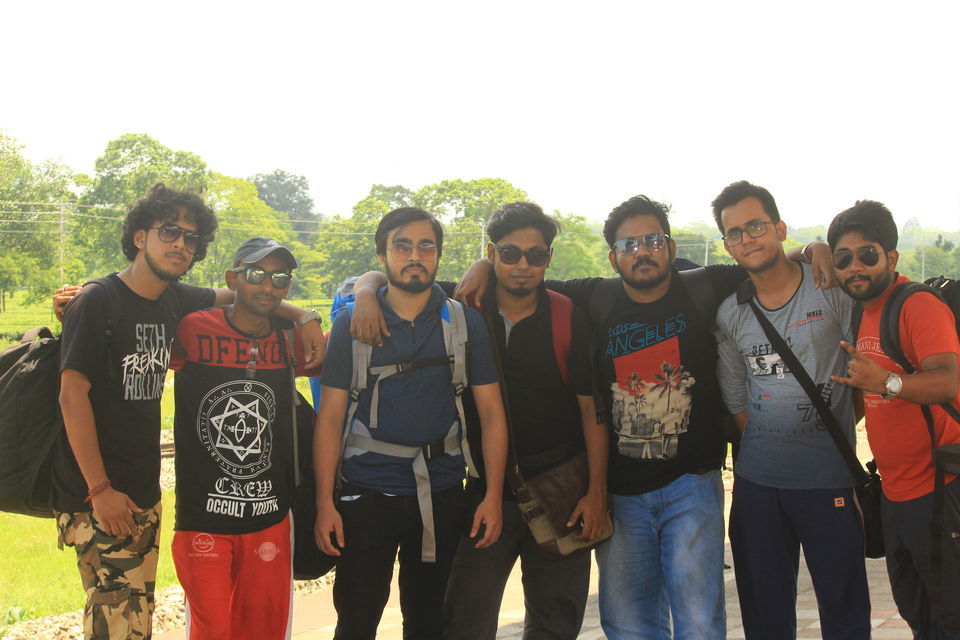 We had breakfast in Mal Bazar and set our journey for Kolakham via Lava Monastery. It was raining when we reached the Jamgon Kongtrul Monastery of Lava and the place was blurry enough to define the path even some yards ahead due to misty clouds. The Monastery is located at a hilltop and the peaceful ambiance of the place where the 14th Dalai Lama often visits. The discipline and devotion of the Lamas was carrying a mystic sway to every visitor over there.
It took about two and a half hours and to reach the beautiful hamlet nested in Neora Valley. The journey from the turn of Lava to kolakham was really jerky as it was an unpaved bumpy way with stones and pebbles and took about 45 minutes to reach our destination. The Booking of our Homestay "Casero Kolakham" was done well advanced to ensure it's availability. Our Hotel supervisor Hari Bahadur was eagerly awaiting for us as it took longer than usual to reach out there due to the rainfall.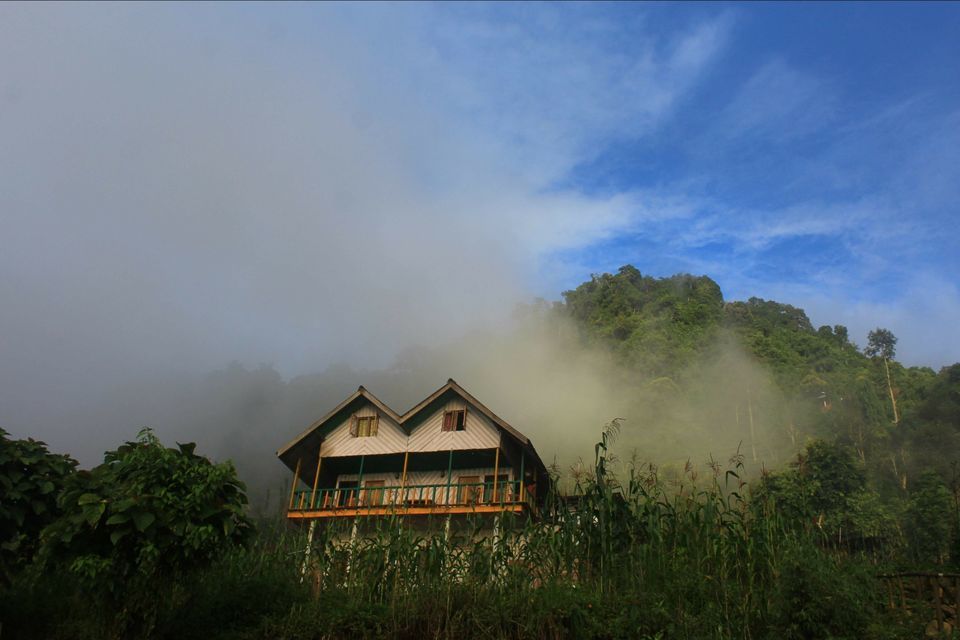 We had our lunch, dropped the backpacks and peregrinated to and fro the hamlet as rain was stopped and sun started to sparkle the sceneries in the meantime. The momentum of our wanderlust just got a new dimension over there as the sun rays from the pockets of the dismantled dark clouds made the place mesmerizing with its eternal beauty. The sunset was exotic enough to throw out all the desperation and despondency of our regular drastic workload.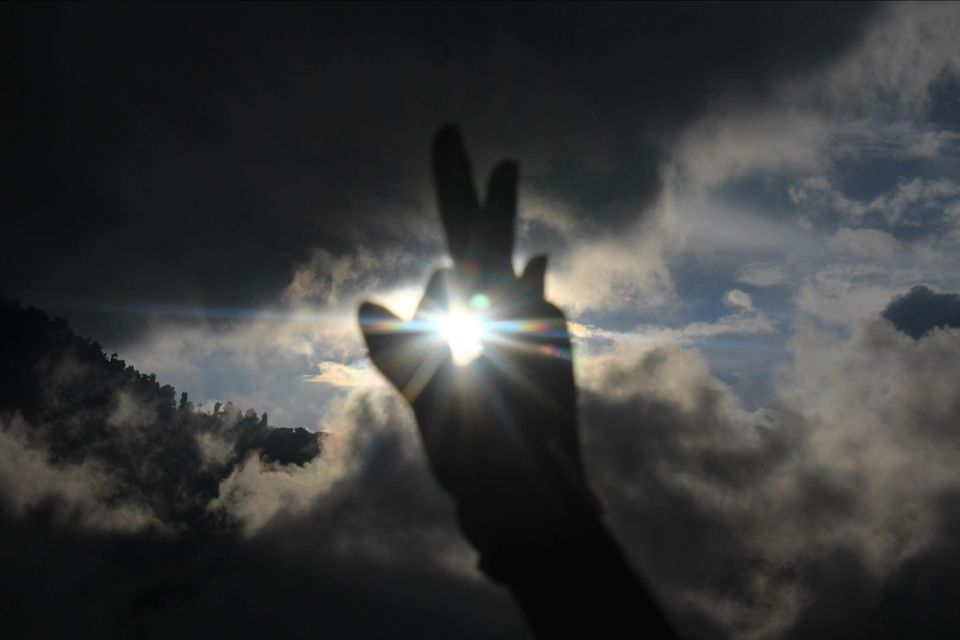 We woke up early in the morning to have the view of the Incredible Kanchenjungha but it was too cloudy to catch a glimpse of the sunrise. Well there was nothing to worry about that as the clouds were just embracing themselves on their home ground before starting their schedule for day long.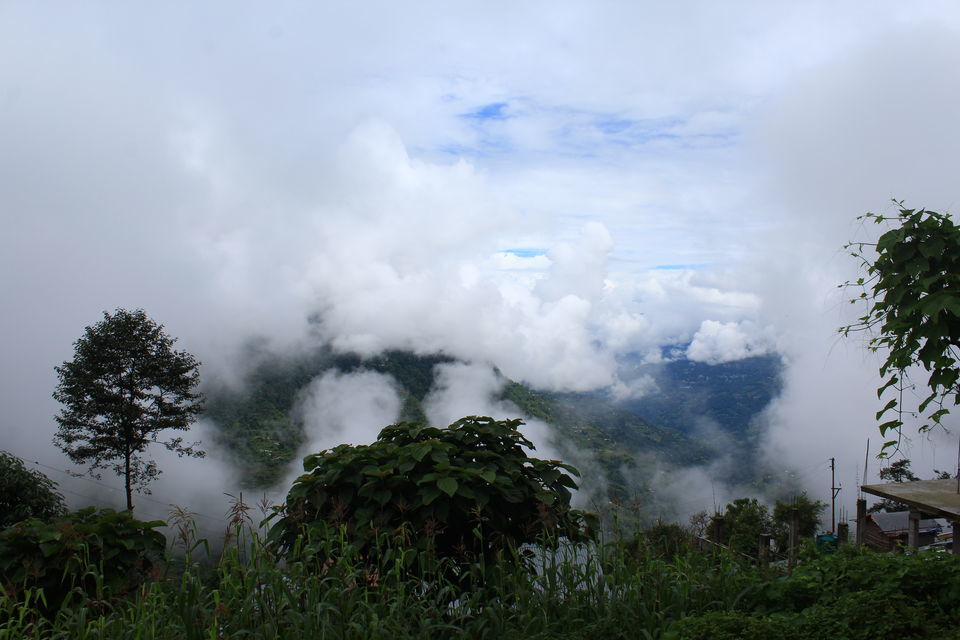 We had our breakfast early and started for Changee Falls with umbrellas over our heads. After a journey of half an hour by car we had to trekk down for about 1.5 Km. Despite wearing high ankle boots Deep was caught by a leech in his right foot and he screamed like a baby. As guided by Hari Bahadur we were well prepared with salts and tobacco leaves for a situation like this and thereby the lil creature was not able to suck too much blood.
We reached after 10 minutes of moving downhill and felt blessed by the phenomenal view of the Changee Falls. The scattered water drops splashed us from top to bottom. The place was beautiful enough to recompense the pain Deep was going through to reach there. After spending some quality time and taking photos we started to move ascending and took almost 30 minutes to get back into the car.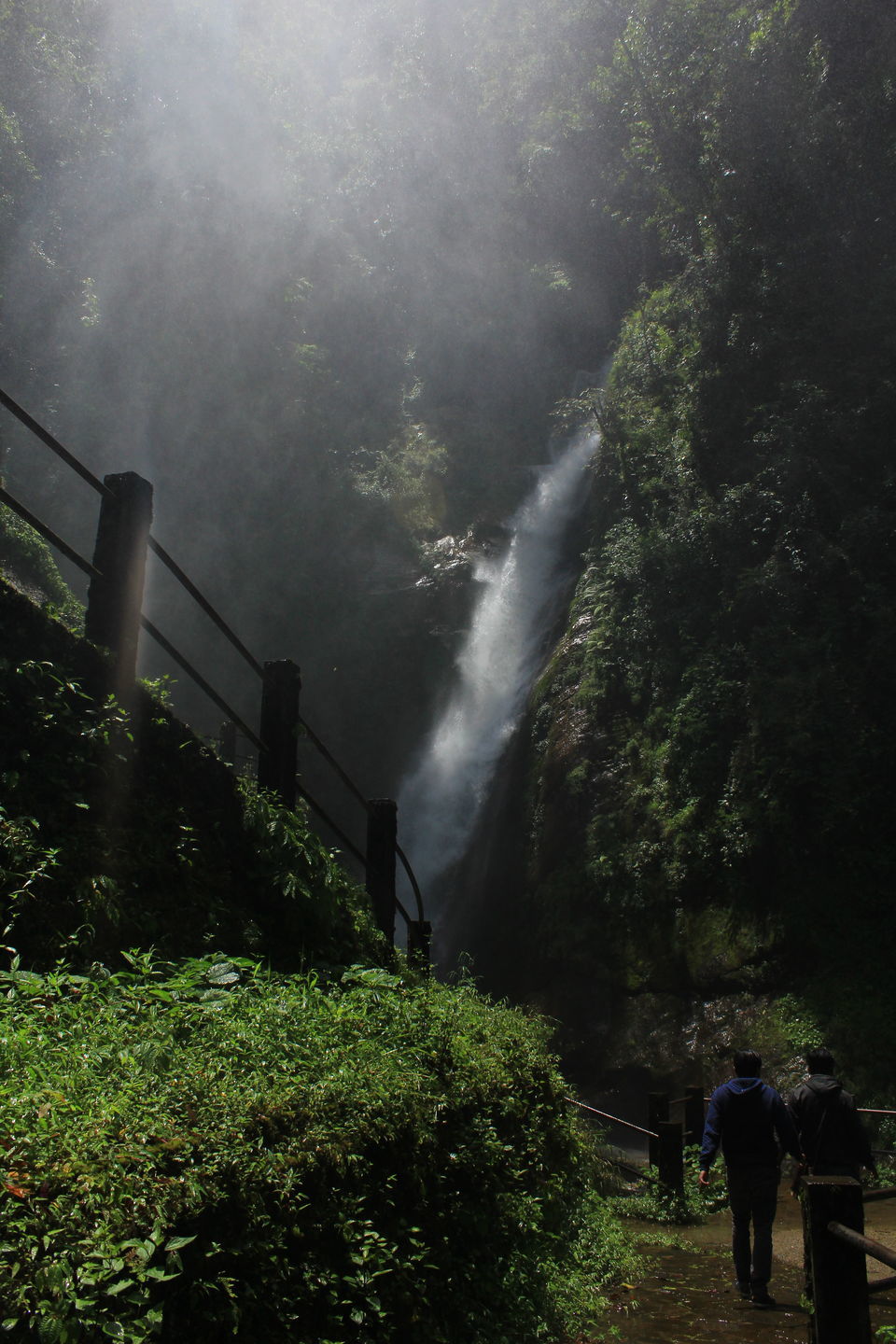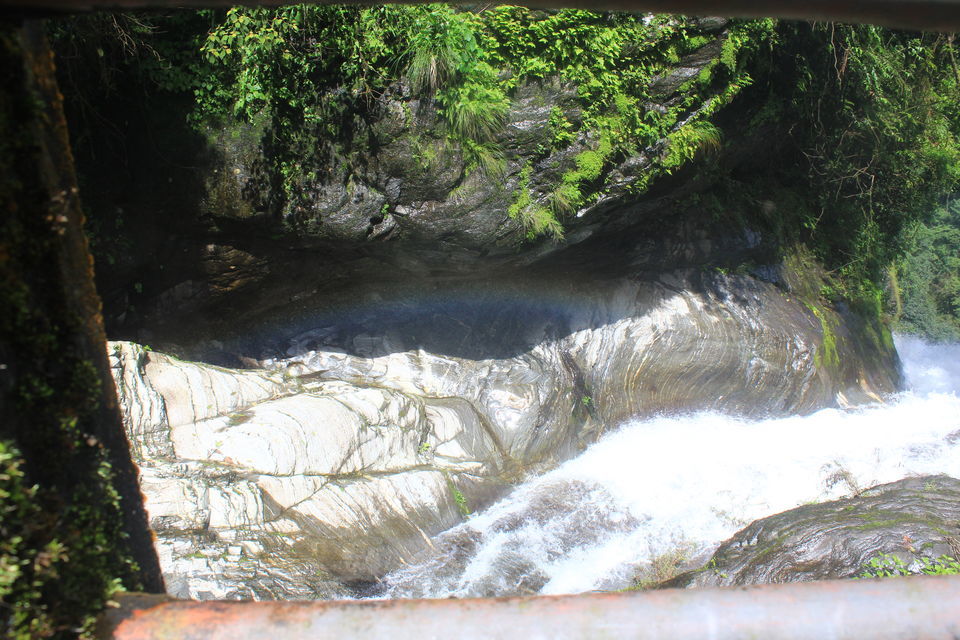 Then we started for Loleygaon and the clock said it was 11am. It took almost 2.5 hours to reach as it was raining heavily. After having our lunch we were about to set for Canopy Walk but suddenly they informed that we can't walk over the Hanging Bridge as it was raining badly and millions of leeches are well equipped in their battlefield. Therefore we had to come back empty handed. In the evening they served us Momos and for dinner, chapati and Chicken Kasha. It was delicious enough to lick our fingertips till the end.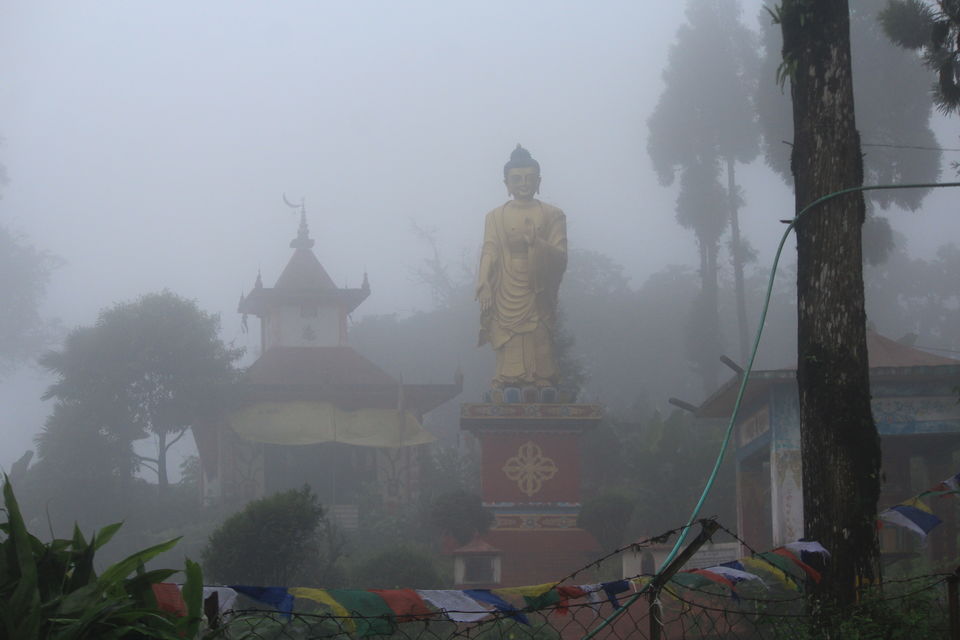 "Bhaaaiiii, ootthh otthh, r naa ghumiye baire ese dakhh akbar scene taa" Snehasis shouted anxiously. I woke up and was stunned to see the peak of the Kanchenjungha right from the balcony of our homestay. It was truly a heavenly feeling which just swept away all the Fatigue and disappointment of the previous day and it simply made our trip. The view lasted only for ten minutes approximately and again covered by the clouds but left the feeling of Mission Accomplished in our minds as no one expected such scene in a weather like that.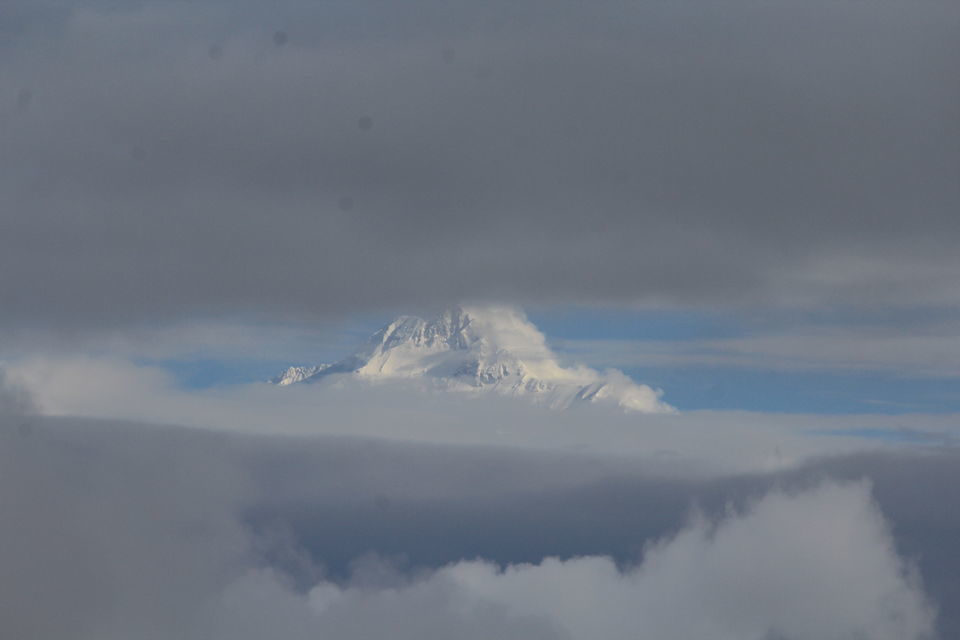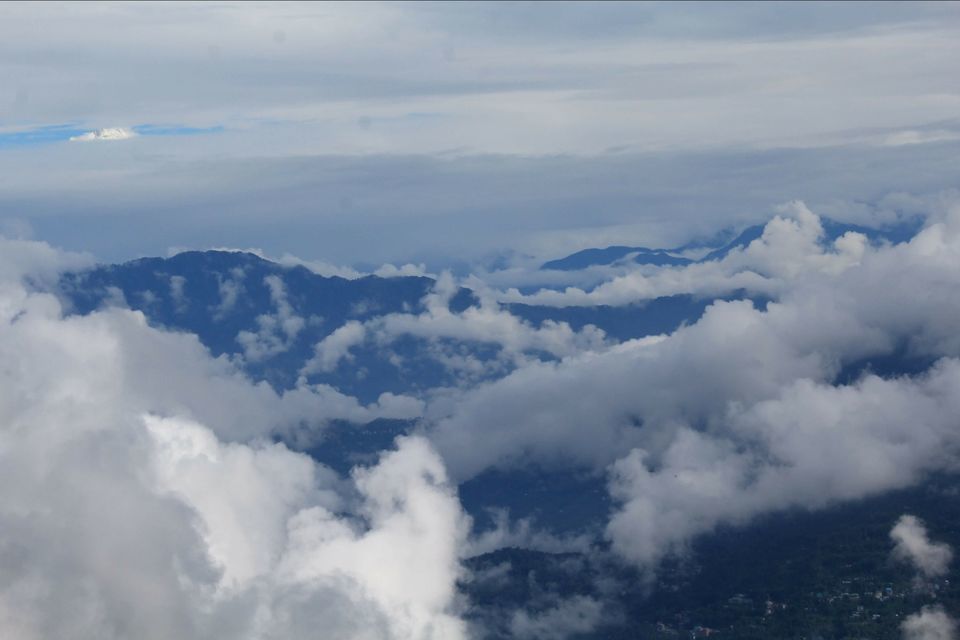 After having breakfast we had some conversations for a while with the local villagers and knew about their struggle to lead a life as it is totally an isolated place and hardly can be said as a typical tourist destination. We wrapped up our backpacks to say Goodbye to Casero Kolakham.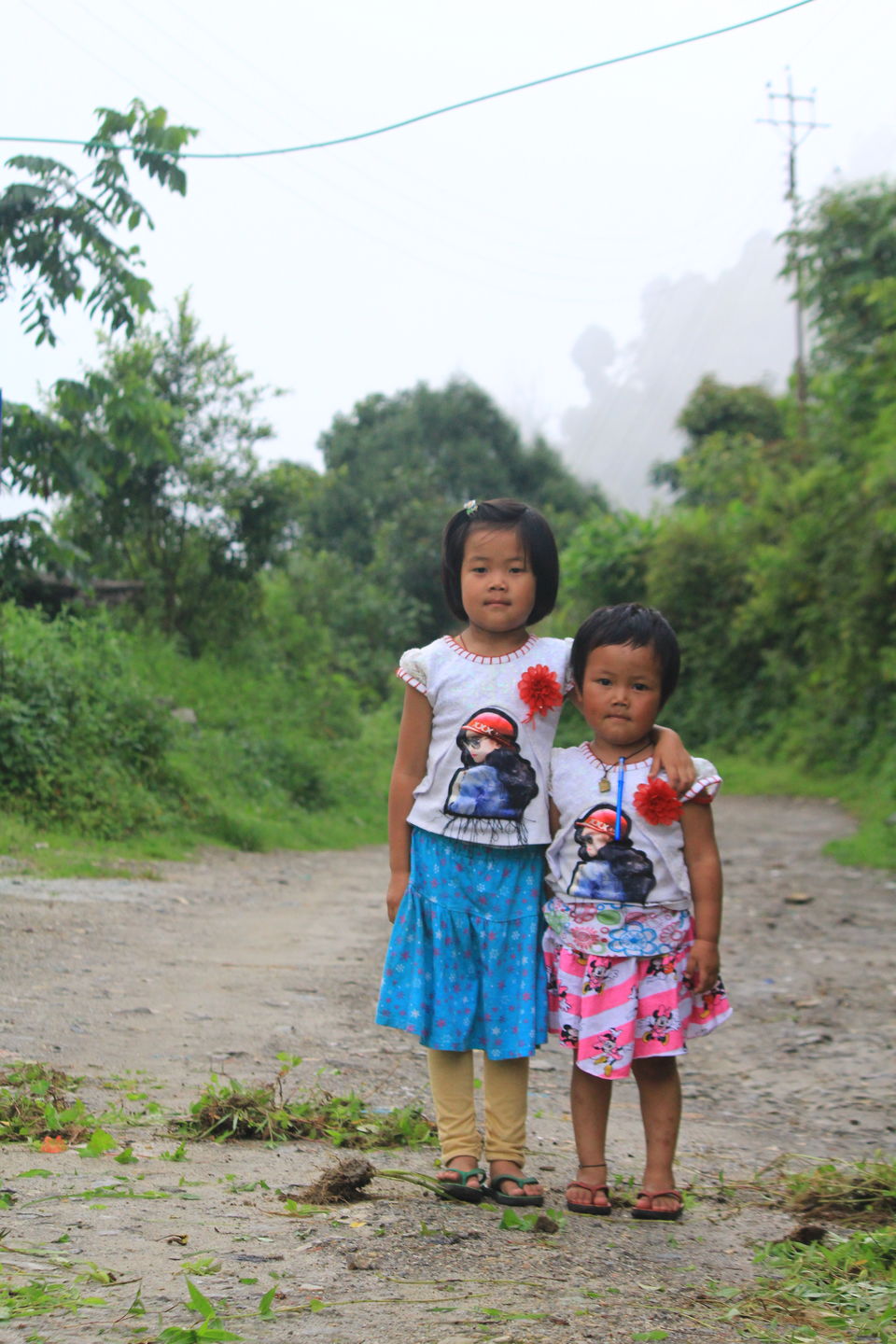 We started at about 11am for Rishyap and reached within an hour. The place was very pleasant with it's greenery and the various distinct sounds of the crickets and toads made it somewhere out of everywhere.
We started our trek for Tiffindara View Point. It was a slippery and silent hilly jungle where in some sections even the sun rays seldom reaches. After 20 minutes of walking we arrived at the top of the view point where trees orchids, flowers offers their spectacular distinctness. The 360° view and the atmosphere was enough to make someone hum the tones of their favorite music. We came down to our starting point after taking snaps and capturing the moments with some poses considering ourselves the king of the entire region.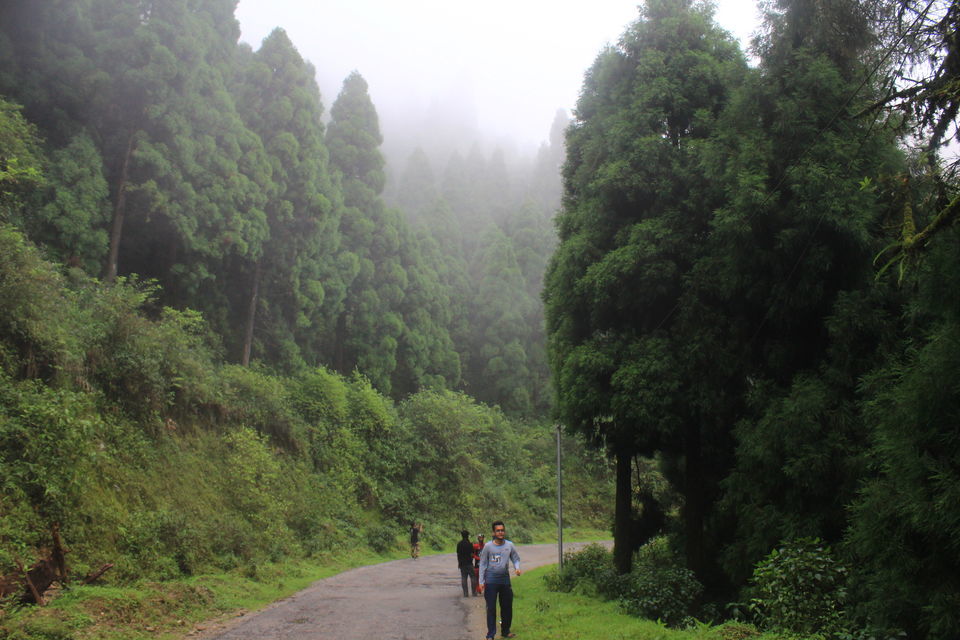 Then after having our lunch we started for Gorubathan. It took one an half hour to reach there. It was a place with whispers of the river, buzzes of the flow and the rest is none other than the silence. We had to hurry up as because we had to get our train back home at 6:20 p.m and we reached back to New Mal Junction with heavy hearts and unfinished desire to come back to this Heaven yet again.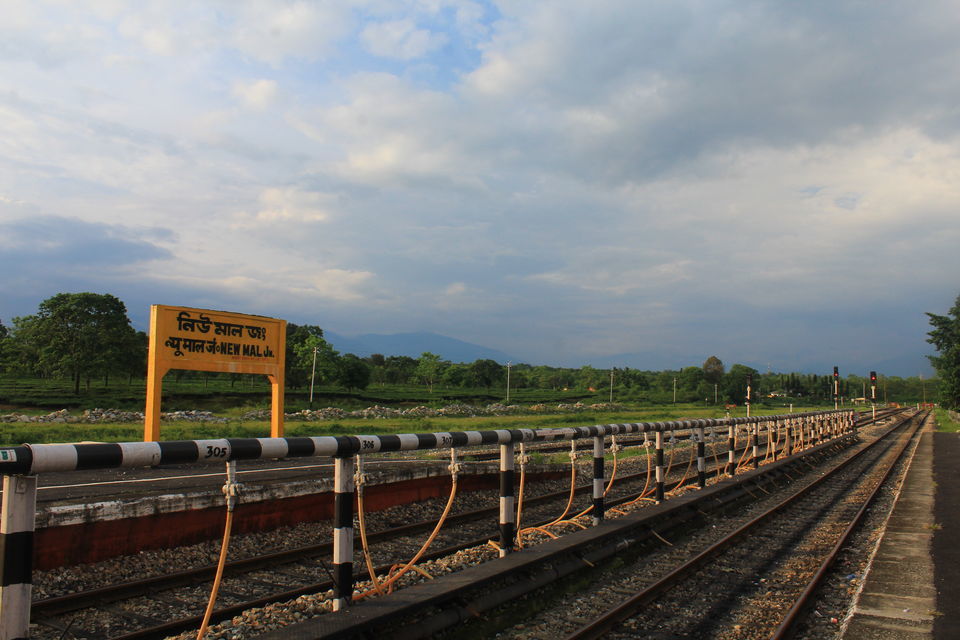 That's all from us...
On behalf of Deep, Snehasis, Dipayan, Bishnu, Suraj, Suvojit this is me Sourajit signing off. Thank you...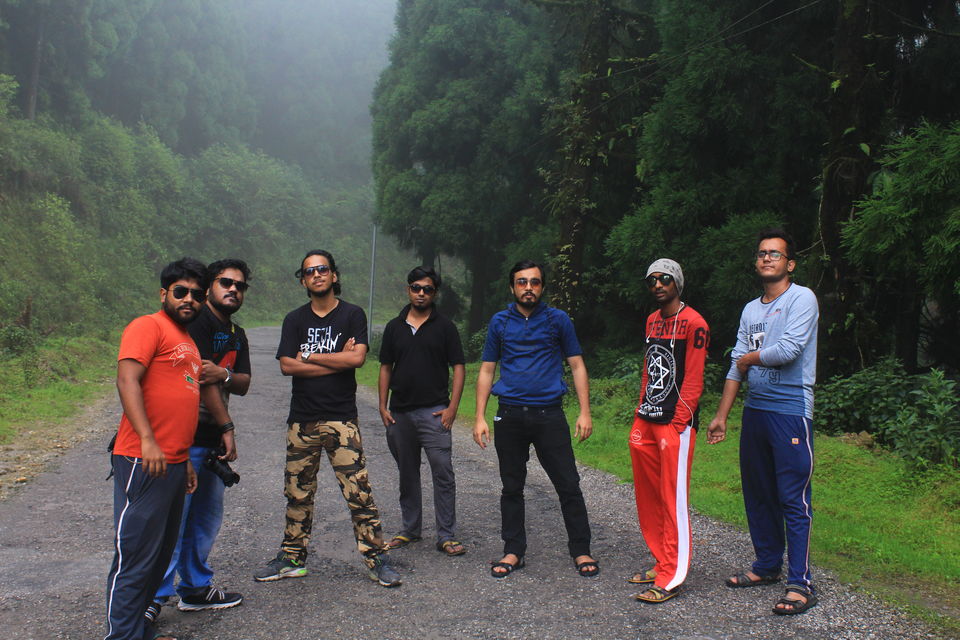 P. S. : The trip cost which is indicated is all inclusive and in totality for seven persons.