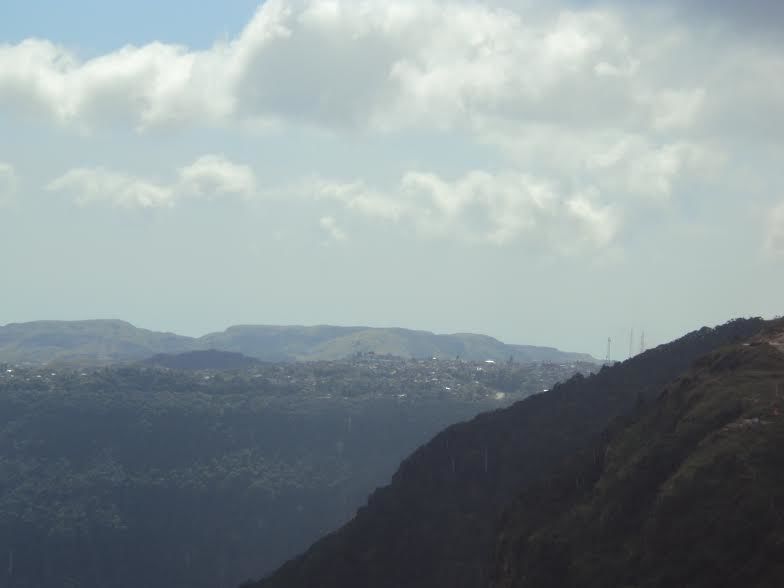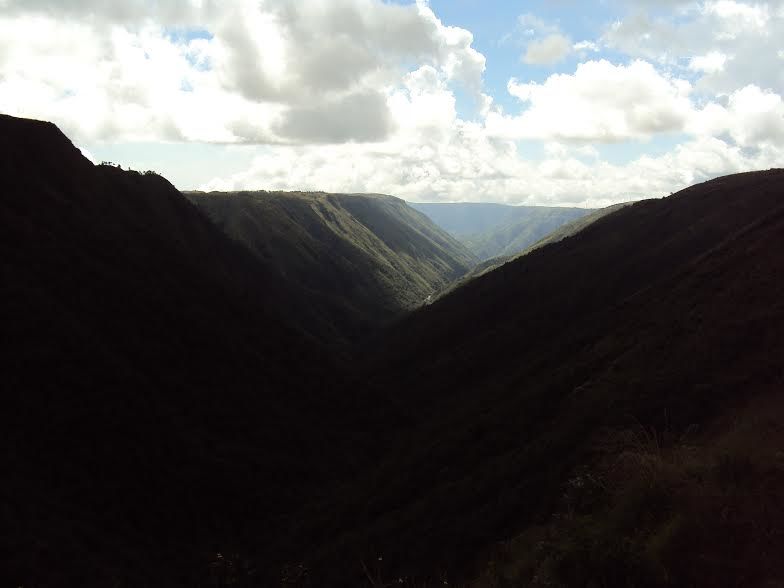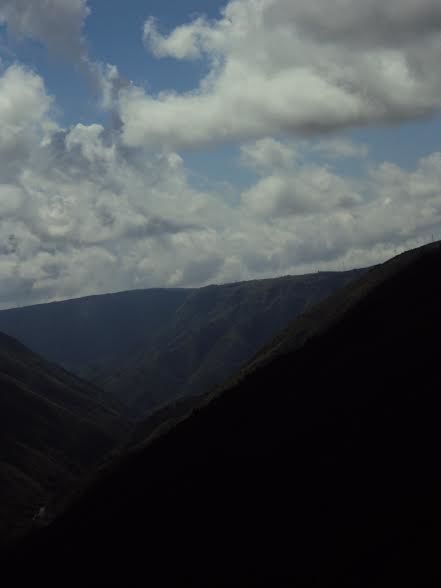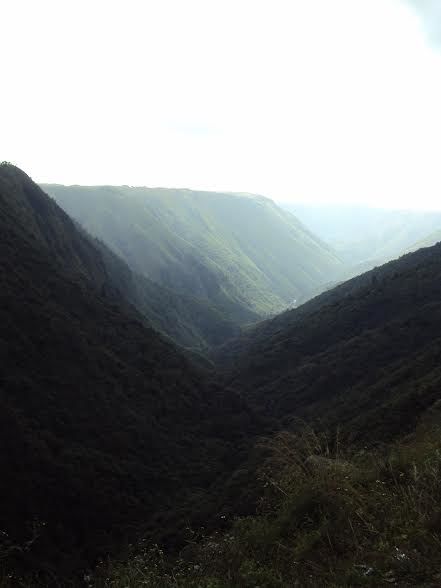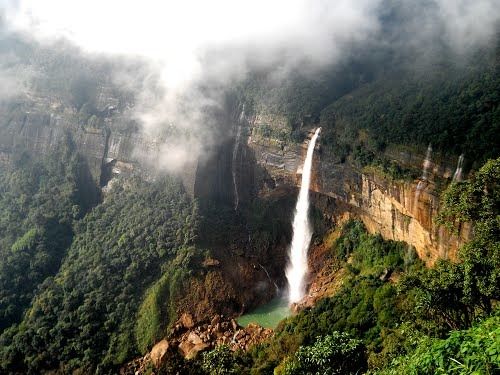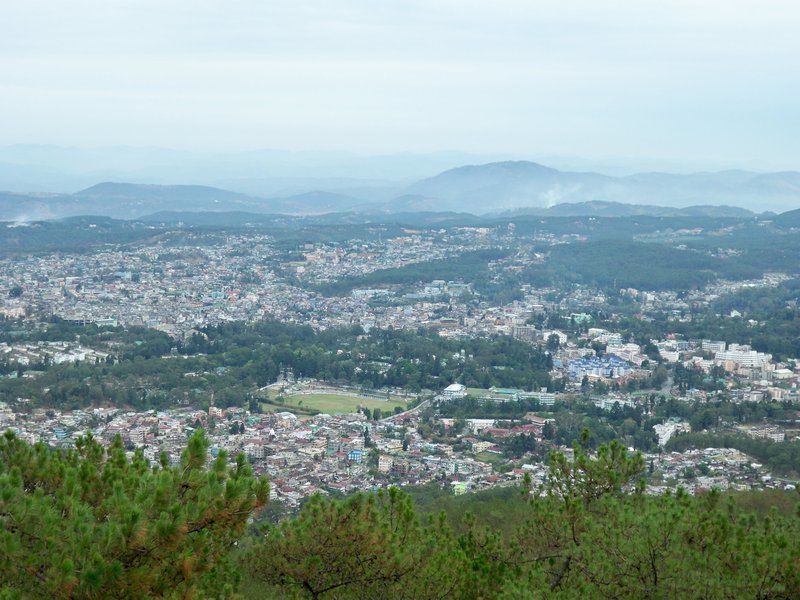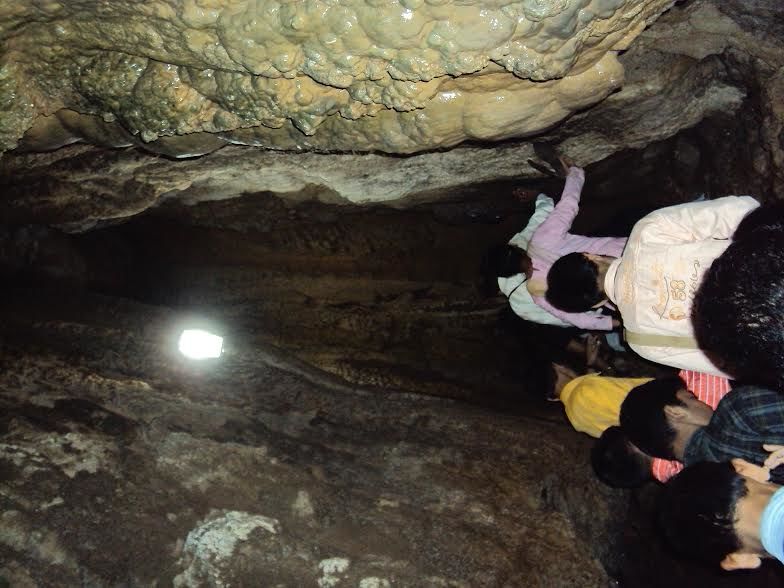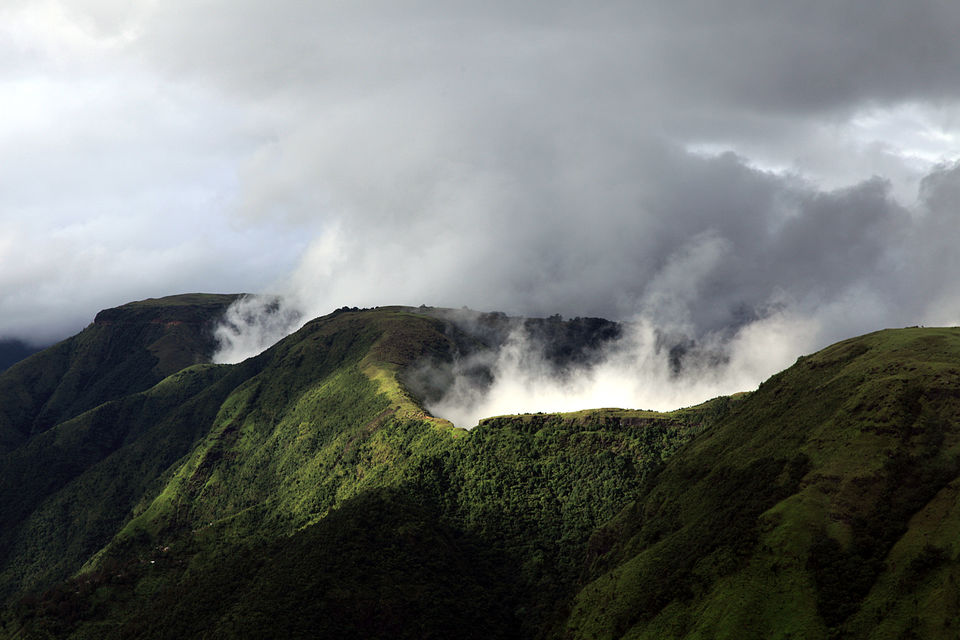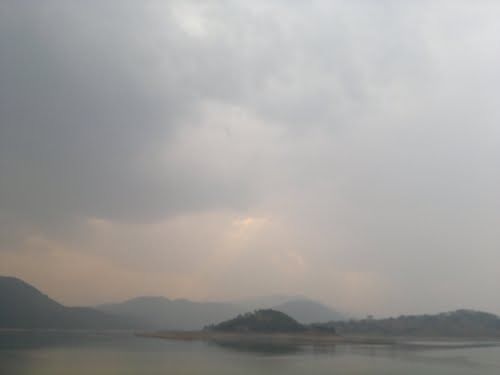 I wandered lonely as a cloud
That floats on high o'er vales and hills,
When all at once I saw a crowd,
A host, of golden daffodils;
Beside the lake, beneath the trees,
Fluttering and dancing in the breeze
One fine afternoon me and my best friend were chatting about the places. She was saying about her native place Guwahati. I was so engrossed in her talking that I was actually started imaging those places. And then I suddenly made plan to visit north east.
So, my best friend and I decided to visit her home Guwahati. We two made plan, booked tickets and packed our bags for the lovely trip. My friend was excited for going home but I was more excited for this first trip without my parents.
From New Delhi railway station we took train to Guwahati. Don't be dishearten by the long hours of journey because the natural beauty on the way will make it up. After 32 hours of long journey we finally reached Guwahati. Tiredness was very much visible on our face. After reaching her home in night I met her family, did some chit chat with them and went to relax. The next morning we all get ready for the travel expedition to Shilong.
Known as Scotland of the east, Shillong is one of the most beautiful and happening hill-stations in north-east India. Capital city of the state of Meghalaya offers a perfect mix of old world and modern charm. Tucked away in East Khasi Hills, this city offered a much needed respite from continuous travelling, through gruelling road conditions in much of the rest of north-east.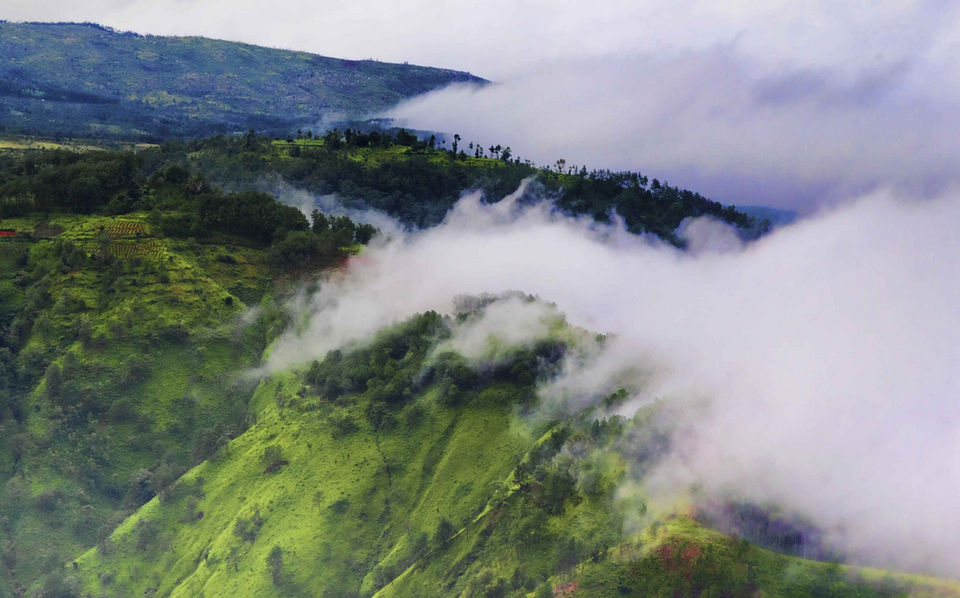 Just a couple of hours drive from Guwahati, Assam's capital, it is a respite from the sweltering heat during the summers. Waterfalls, lakes, hills, caves, British architecture and lot more, it has plenty to offer to the visitor. You will feel like visiting the place time and again with never a dull moment during your stay here.
As we didn't had any breakfast so we stopped at Shillong's police bazaar to munch something. All the items are available here and the bazaar looked very nice. Properly decorated and good stuffs were there. So you can buy decorative items for your house.
The first place I saw was Umiam Lake. Go around this lake, take pictures and share them with friends telling them that you had been to Scotland last month. You will be surprised that they won't disbelieve you; rather they would ask you all about Scotland. Such is the beauty of the place.
The next place on the way was Elephant Falls. Located in upper Shillong, this captivating waterfall is also an amalgamation of other smaller waterfalls adding to the pristine beauty of the surroundings. The name 'Elephant' was given by British after a rock bear the fall which had the shape of an elephant, it later got destroyed in 1890 in an earthquake.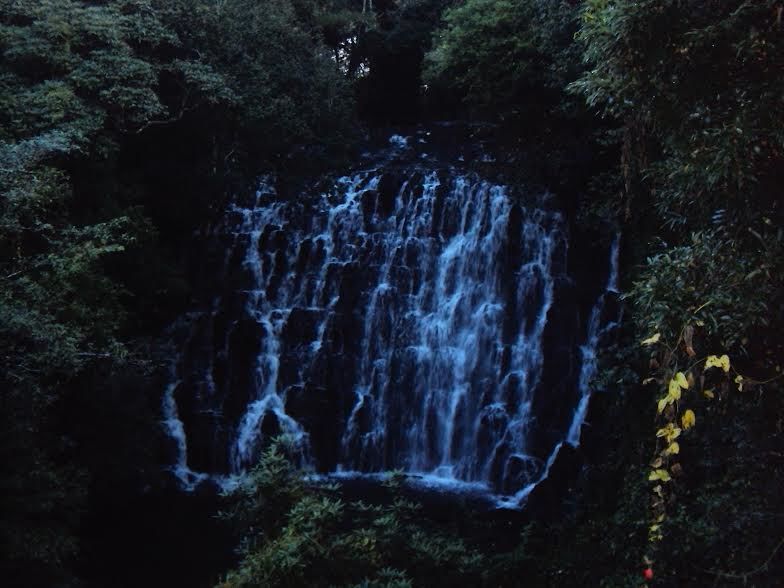 While heading towards Cherrapunji we crossed Shillong peak. Stand there and watch the panoramic view of this mesmerizing hilly town. You will fall in love.

The drive from Shillong is just astonishing and with the rains it becomes magical. The first time I went to the wettest place. I have read in my geography book that Cherrapunji is wettest place on planet. It was drizzling, we were covered with clouds and there were mountains on one end and Bangladeshi plains on the other. I was in a fairy land but yes the bumpy ride reminded me that girl this is all for real.
Humble households, smiling and hardworking people but overall a scanty population. Nature was changing its colour as my eyes were blinking. It rain so much there that you will start feeling cold.
In Cherrapunji the natural beauty has no filtration. Wherever you stop it was a spot in itself. We all were stopping the car everywhere and enjoying the mesmerising beauty of the nature. There is a fall from where you can see Bangladesh. Actually the fall start from India but ends in Bangladesh. The whole view is so picturesque that words are falling short to explain.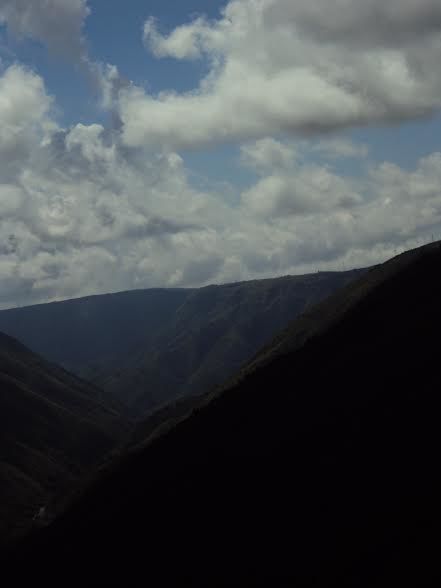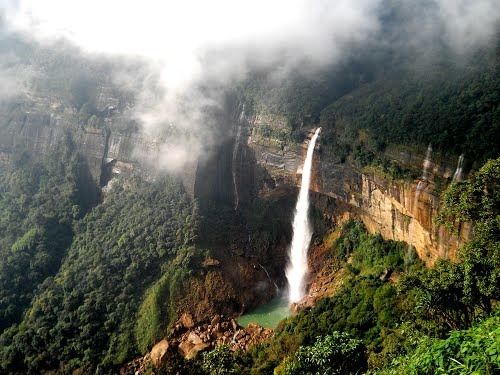 Not taking much time we headed to Mawsmai caves. Yet it does not cease to take your breath away. You can explore these caves without a guide. You would find these caves 6 Km away from Cherrapunji. You will find a small groove on a hill and Mawsmai caves are hidden beneath these trees. The cave is spacious and well lit throughout. Once you enter the cave you cannot exit from the same spot. You need to visit the entire length of the cave to be able to exit. Since the cave is well lit you can actually see every little detail of the rock formations. The colours and patterns feel most alive among these lights. It paints a awesome picture with water dripping from these rocks.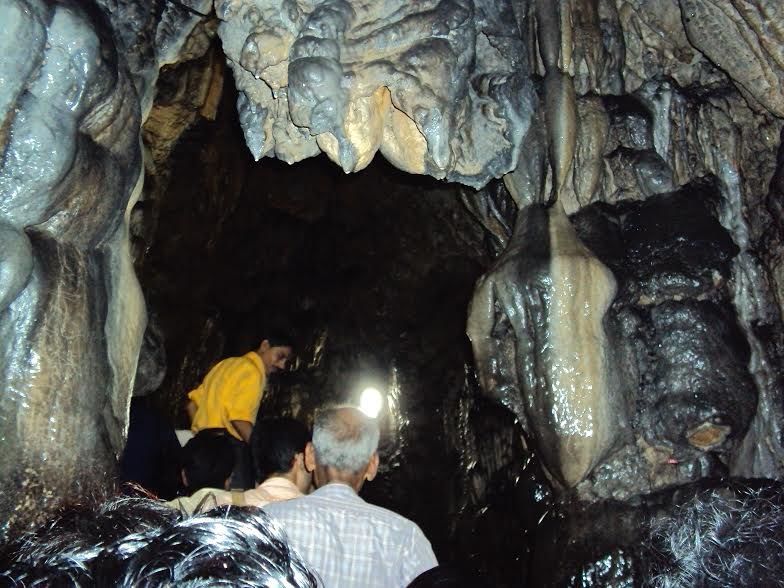 These limestone caves have the distinction of being the only caves in Meghalaya where tourists enjoy the natural formations in awe. This magnificent natural wonder is the handiwork of years of natural abrasion and underground water.
While returning from Cherapunji, when the clouds drift away, there are a series of memorable views, and one can see as far as Bangladesh. Meghalaya is actually giving treat to your eyes.