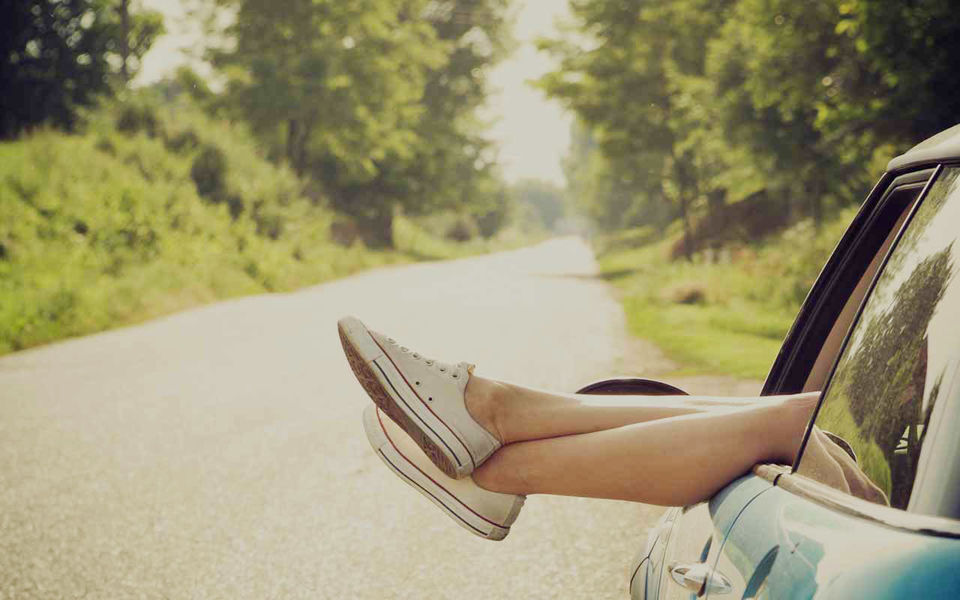 Delhi and Mumbai are cities that have almost become synonymous with India. They are cities with a character, where people's dreams come true. Delhi, the political capital of India, and Mumbai, the financial hub, are both connected to each other at many levels and in ways that are very special to all Indians.
If you wish to experience the best of both cities, and everything in between, there could be nothing better than a road trip across India from New Delhi to Mumbai.
The Route
Via NH 48 is the most popular route for the Delhi to Mumbai 1400-km road trip. It takes you through the very regal cities of Rajasthan and the rich culture of Gujarat before you finally enter the state of Maharashtra. Begin your trip as you head from Gurgaon to Jaipur via NH 48, and make quick stops at one of the most beautiful Indian cities, also well known for the gastronomic experiences it offers.
Here is what the route looks like: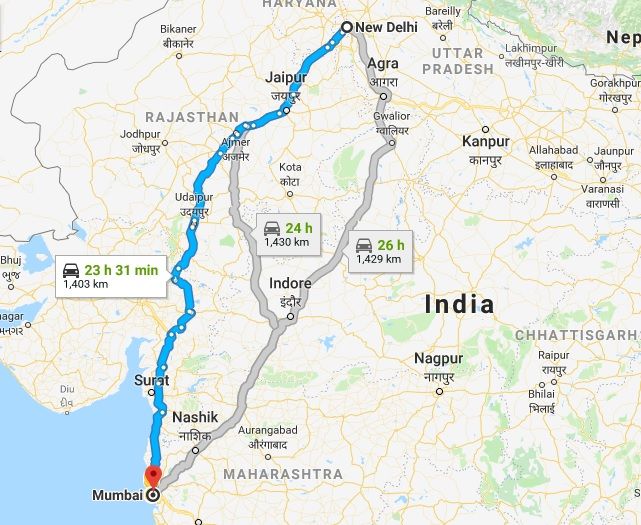 Itinerary: New Delhi to Mumbai (5 days, 1400 km)
Delhi – Jaipur – Ajmer Sharif Dargah
The drive from Delhi to Jaipur takes about 4.5 hours and is a smooth one. Get onto NH 48 from Gurgaon and the highway takes you all the way to Jaipur. There are quite a few cafes and emporiums on the way where you can stop by for a short break. When you're close to Jaipur, enter Lakshmi Mishthan Bhandar, Johari Bazaar, on your maps for lunch. Before you start for Ajmer, make a quick stop at Jawahar Circle Patrika Gate for some insta-worthy pictures.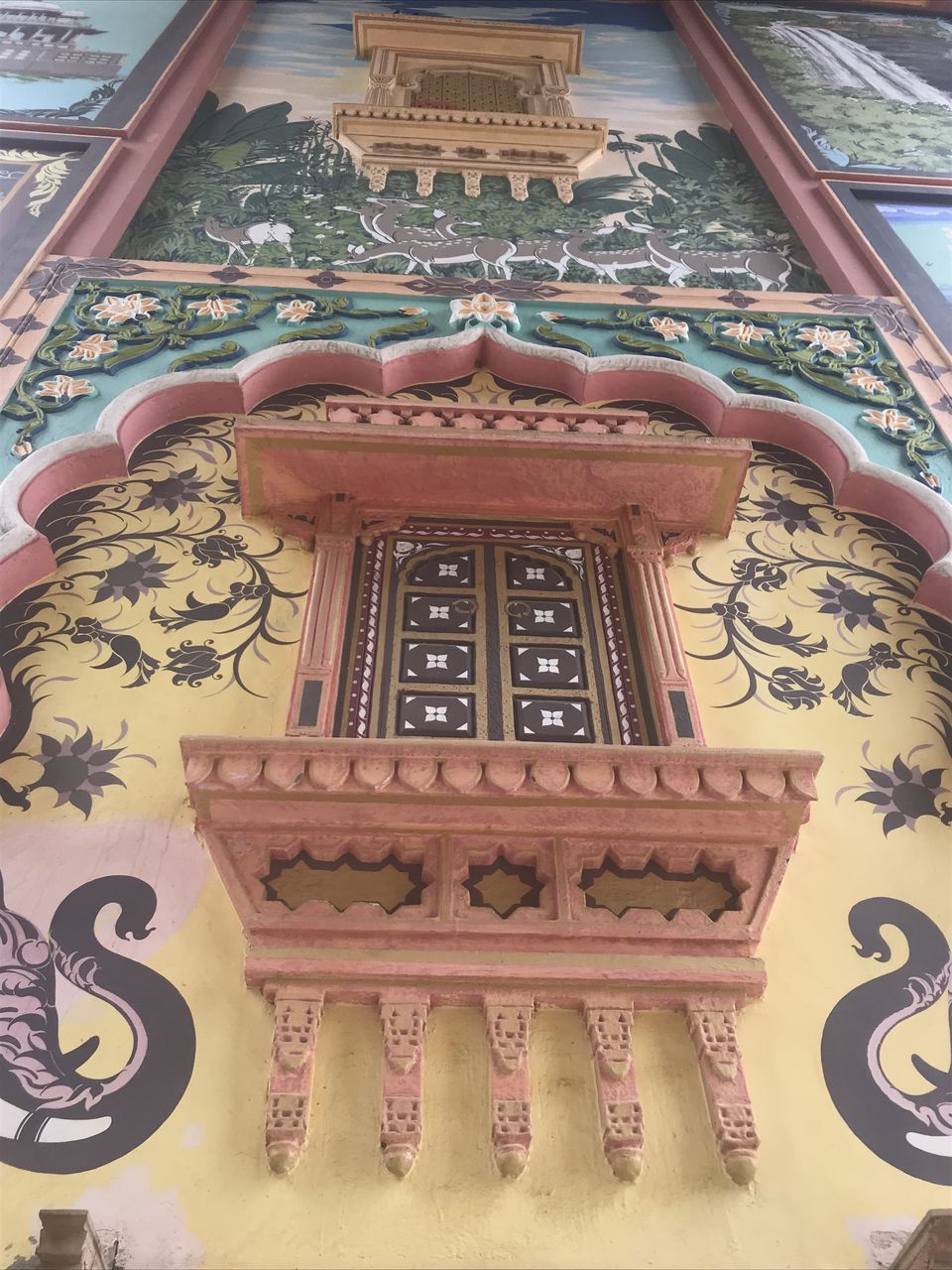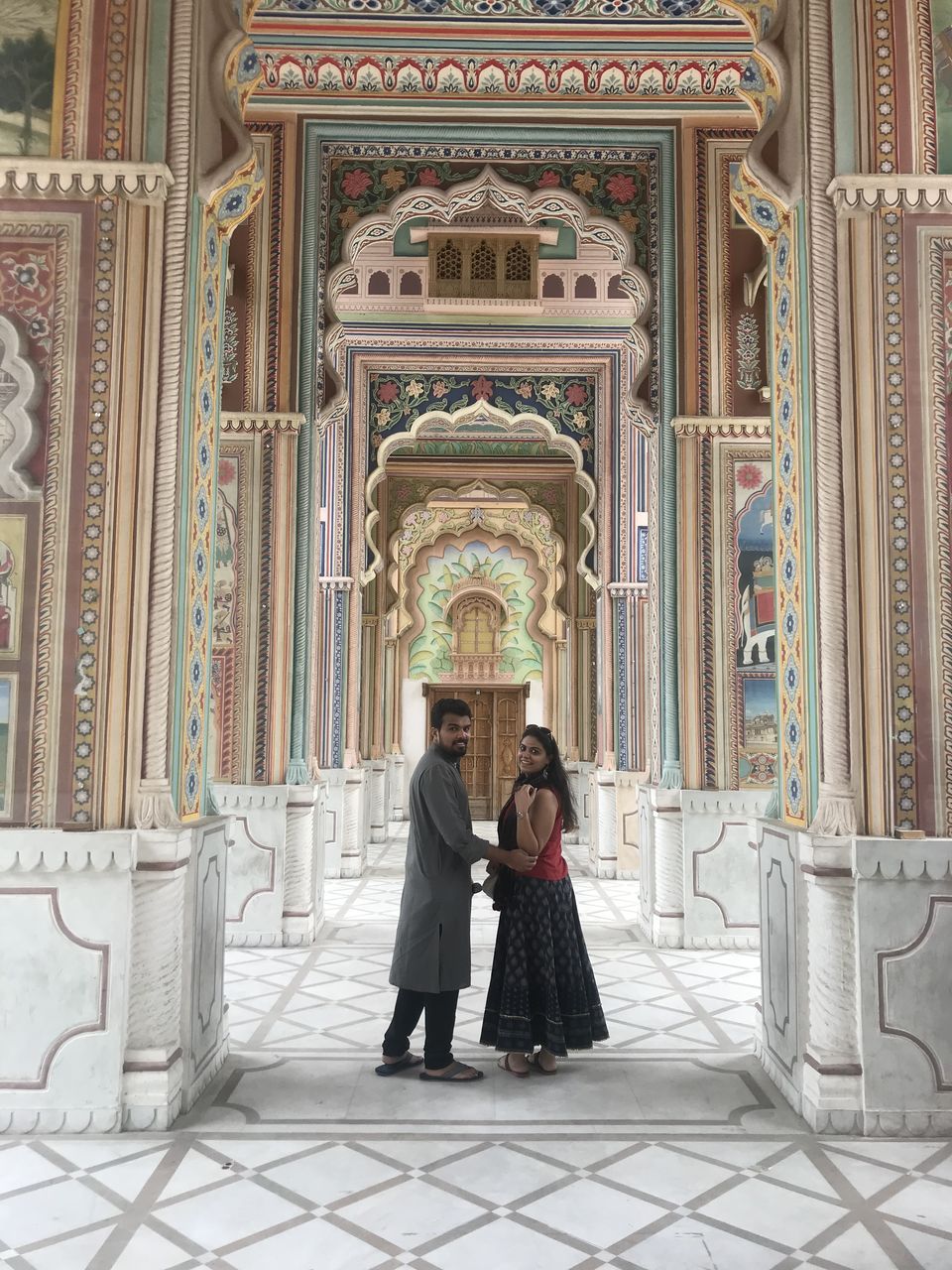 Ajmer – Udaipur
Enjoy a lavish breakfast at your hotel and leave for the next leg of your journey early today since you're heading to the very royal city of Udaipur. Continue your journey on NH 48 and merge onto NH 58 to reach your destination for today. A lot of photo opportunities await you as you drive through the hills and cross many tunnels. A tea and maggi break at one of the many dhabas on your journey will be welcome. On reaching Udaipur, pause to appreciate the erstwhile palaces, mad-made lakes and the extremely courteous people this city is home to. Choose to stay the night at one of the lakeside hotels or a cosy homestay in the heart of the city.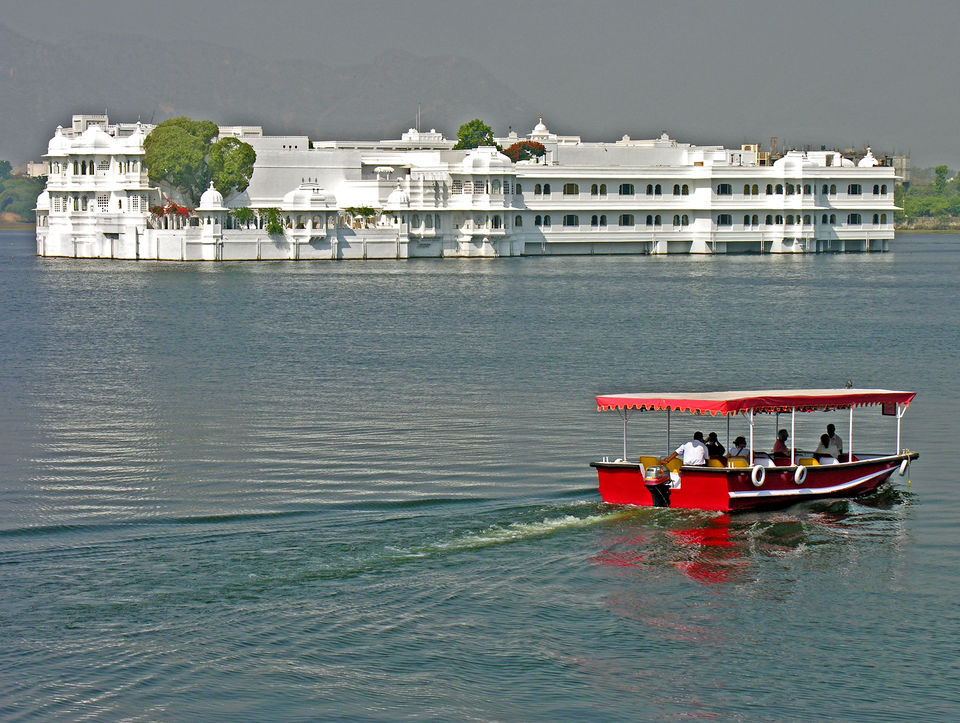 Udaipur – Ahmedabad
After a relaxing Day 2, it's time to pick up some speed to get close to the Maximum City. Take a slight D-tour via Ahmedabad for a visit to Sabarmati Ashram and to learn about the life and times of Mahatma Gandhi. This will also help you balance the quick pace as of life by taking you to a more peaceful, slower couple of hours in Gujarat's largest city as you stop by the Sabarmati River.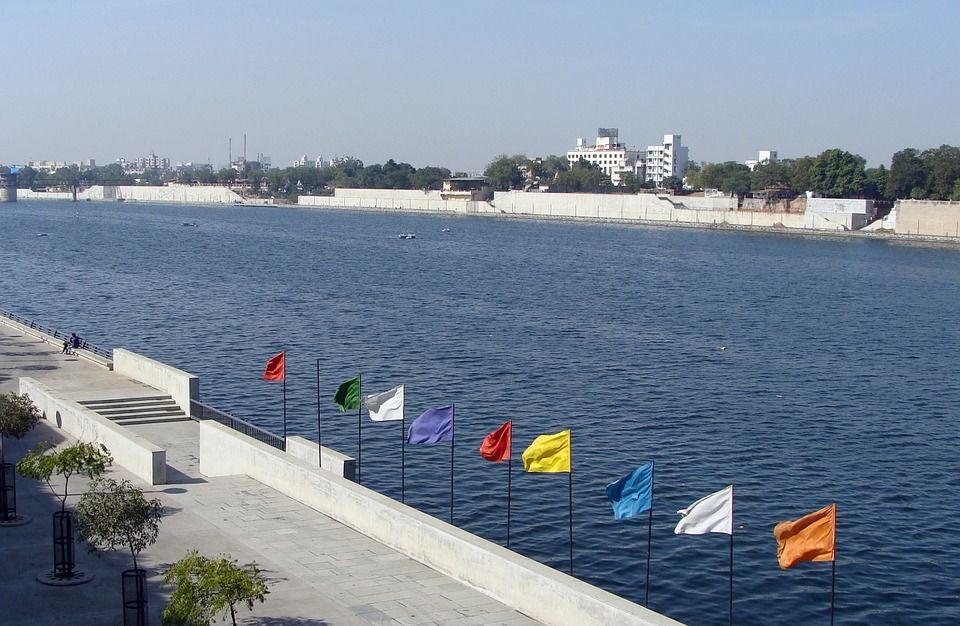 Ahmedabad – Vodadara – Surat – Daman
Drive down through NH 48 for about 6 hours to reach the beautiful coast of Daman. Halt at Vadodara (2 hours from Ahmedabad) for the special Gujarati tea, Gathiya and Kadi. While you are here, don't forget to pack some Khakra and Thepla for the rest of your journey. After crossing Surat, head from NH 48 to NH 848-B, and then onto Coastal Highway.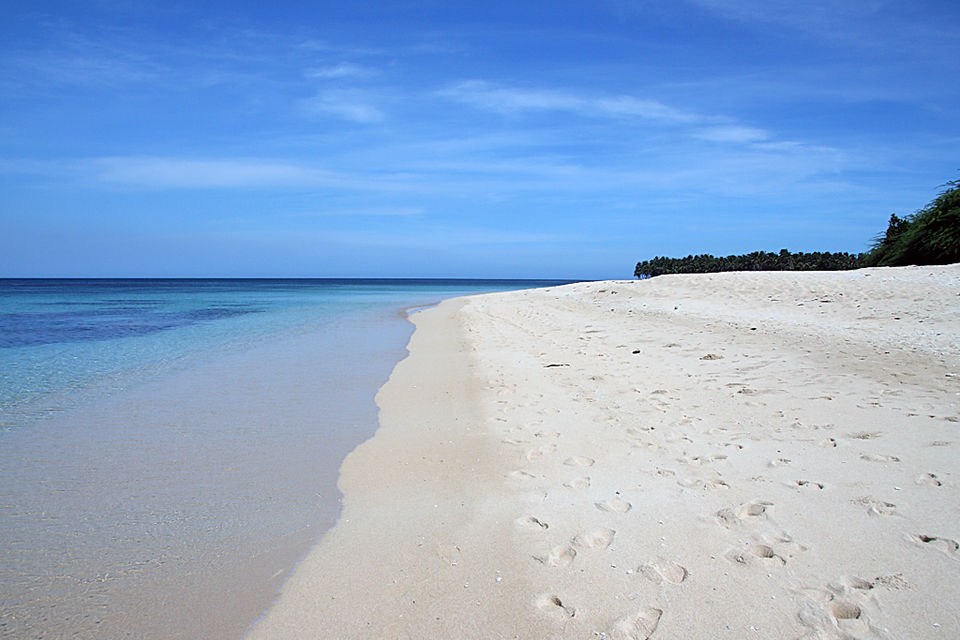 Daman – Mumbai
To save time and to avoid traffic, begin your trip early around 6:30 am today. Head back on NH 48 towards Gujarat and then take the Western Express Highway to Santacruz. The Khakra and Thepla you packed will make sure you feel full enough to drive till you find a good roadside kiosk for a round of tea. This will be a short road trip as you will reach your final destination, Mumbai, in just a little over 3 hours.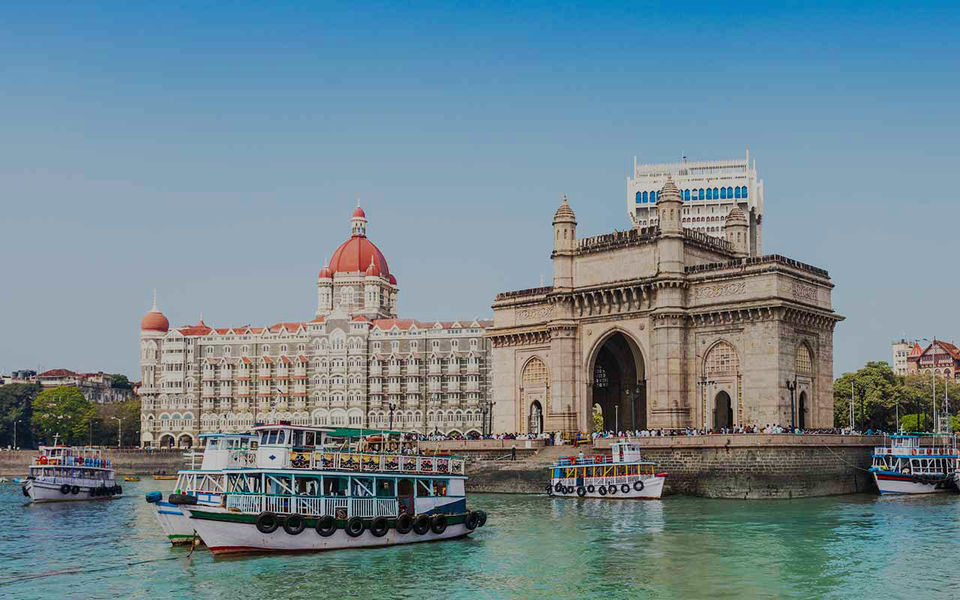 Drive 2.5 hours ahead of Jaipur to reach the revered Ajmer Sharif Dargah and offer your respects there. Late in the evening, head to your hotel in Ajmer for a relaxed night's stay.
Time on the Road:
Delhi – Jaipur (4.5 hours)
Jaipiur – Ajmer Sharif Dargah (2.5 hours)
Distance Covered: 387 kilometres
Top Experiences: Relishing Jaipur's local dish Onion Kachori and Dal Baati Churma at Lakshmi Mishthan Bhandar (LMB); shopping for knick-knacks at Johari Bazaar while you're on your way to LMB; trying perspective photography at the colourful Patrika Gate; spending some peaceful moments and listening to the qawwalis at Ajmer Sharif Dargah.
Where to Stay: The Gateway Resort Pushkar Bypass Ajmer and Ananta Spa & Resorts. For more options, check here.
Time on the Road: 5 hours
Distance Covered: 263 kilometres
Top Experiences: Driving through the many tunnels in the Aravallis; exploring the regal palaces and forts of Udaipur; enjoying a lakeside dinner at Ambrai Restaurant overlooking Lake Pichola or Jhumar Restaurant Near Fateh Sagar Lake.
Where to Stay: The uber-luxurious and idyllic Taj Lake Palace in the middle of Lake Pichola or the pocket-friendly Hotel Pratap Bhawan, overlooking the lake. For more options, check here.
Dine at Rajwadu, a village-themed restaurant serving traditional Gujarati thalis and other Indian dishes as well.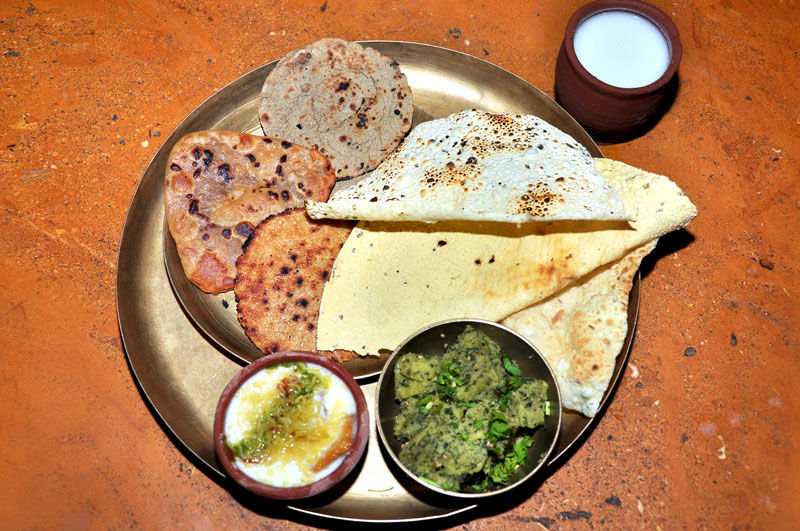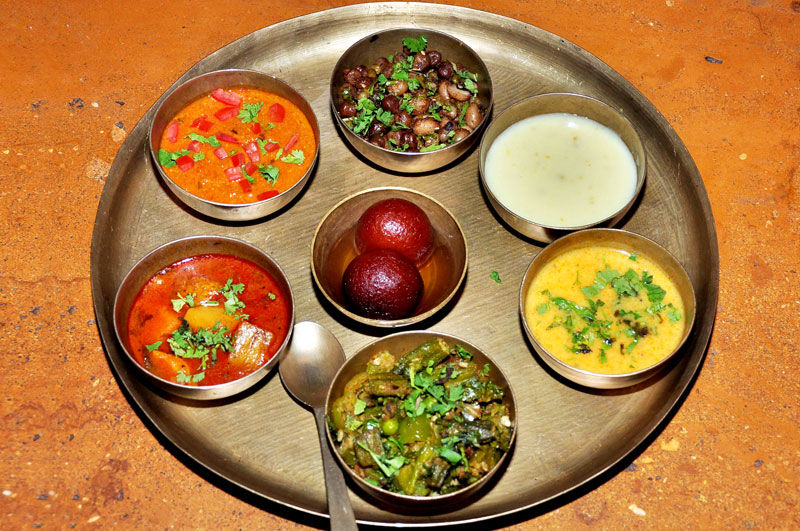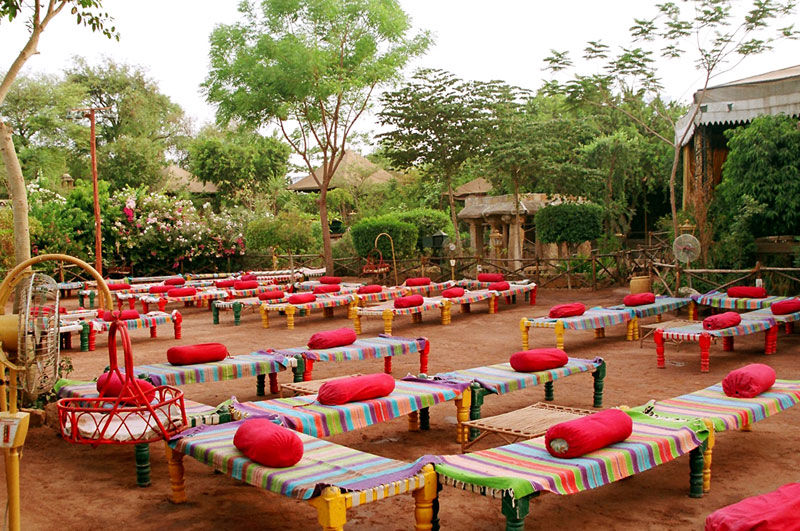 Time on the Road: 5 hours
Distance Covered: 262 kilometres
Top Experiences: Soaking in the calm at Sabarmati Ashram as you hum to the tunes of Vaishnav Jan To; enjoying an authentic Gujarati thali in a traditional setting.
Where to Stay: The contemporary hotel Hyatt Regency Ahmedabad or the traditional Dodhia Haveli. For more options, check here.
Build sand castles, indulge in water sports or simply sunbathe at the scenic Jampore Beach in Daman. Dig into fresh seafood delicacies at a restaurant nearby for dinner.
Time on the Road: 6 hours 15 minutes
Distance Covered: 365 kilometres
Top Experiences: Driving through the scenic Coastal Highway; parasailing at Jampore Beach; eating fresh seafood delicacies that will melt in your mouth!
Where to Stay: The Deltin and Sterling Daman - Resorts and Hotels. For more options, check here.
You can choose to stay near Andheri or Juhu in the north or book a hotel in the more posh and scenic South Bombay. Enjoy your lunch like a local as you stop at one of the many Vada Pav vendors in the city for a round of this much loved snack along with some Sevpuri and tea.
Time on the Road: 3 hours 30 minutes
Distance Covered: 170 kilometres
Top Experiences: Driving next to the massive and scenic Sanjay Gandhi National Park; stopping by at a streetside stall for Vada Pav, Mumbai's favourite snack, offering prayers at the world renowned Siddhivinayak Temple; lounging in your hotel room overlooking the Arabian Sea (if you stay in South Bombay).
Where to Stay: Novotel Mumbai Juhu Beach and Treebo Golden Tulipz in North or The Taj Mahal Palace Hotel and Residency Hotel Fort in South Bombay. For more options, check here.
Best Time to Go
November – April, when the weather is favourable, is a great time to plan the Delhi – Mumbai road trip. Monsoon is over by this time and it is not too hot for you to explore the cities you stop at in between.
Frequent searches leading to this page:-
new delhi to mumbai road trip, mumbai to delhi road trip itinerary,weekend Getaways From Delhi, delhi to mumbai bike trip, weekend Getaways From Delhi, weekend getaways from mumbai