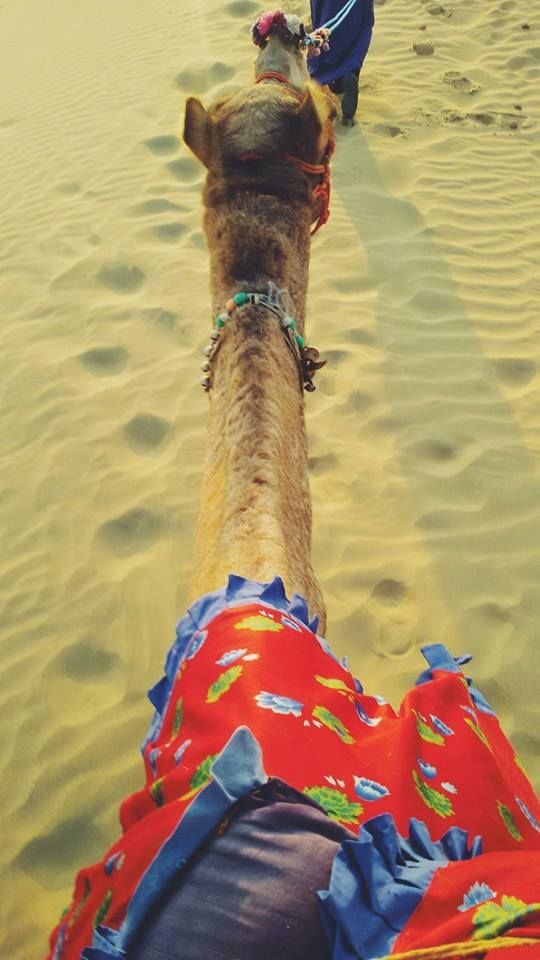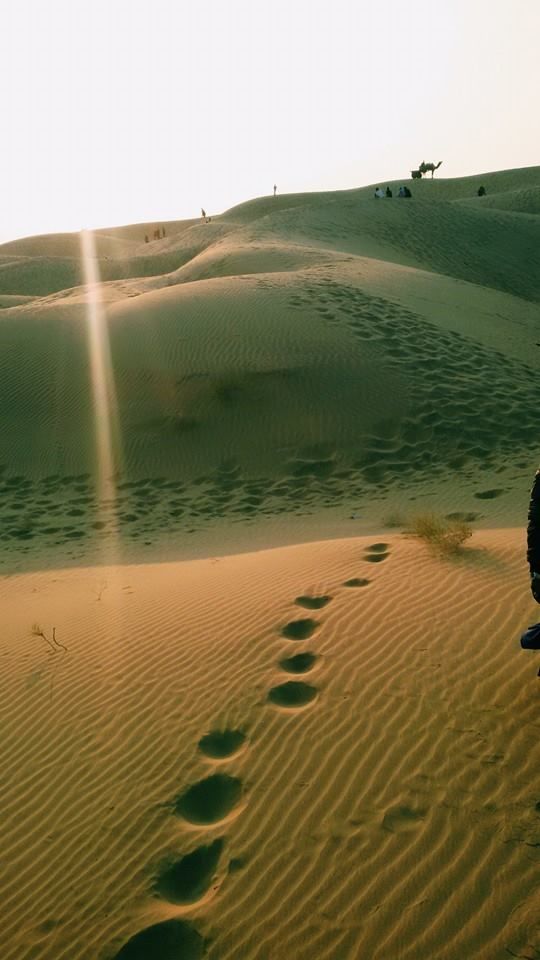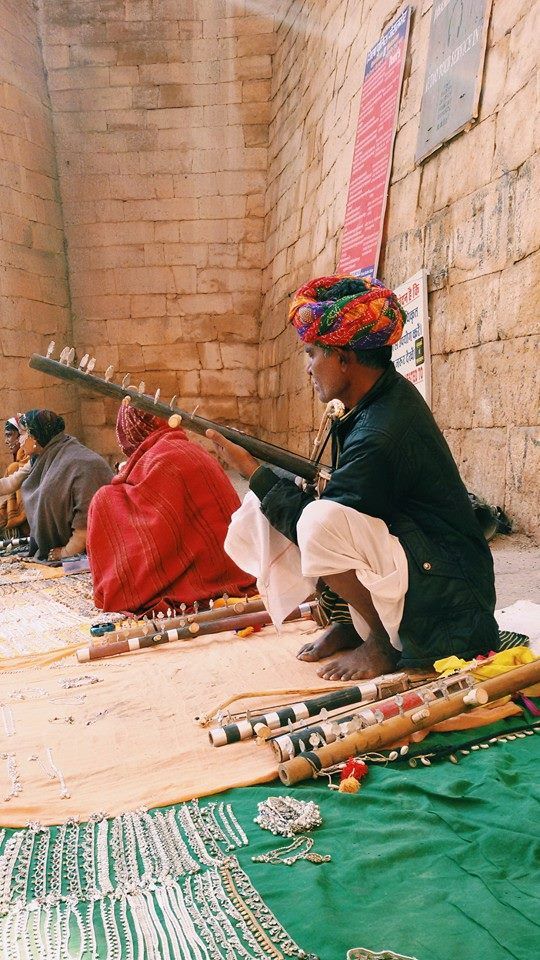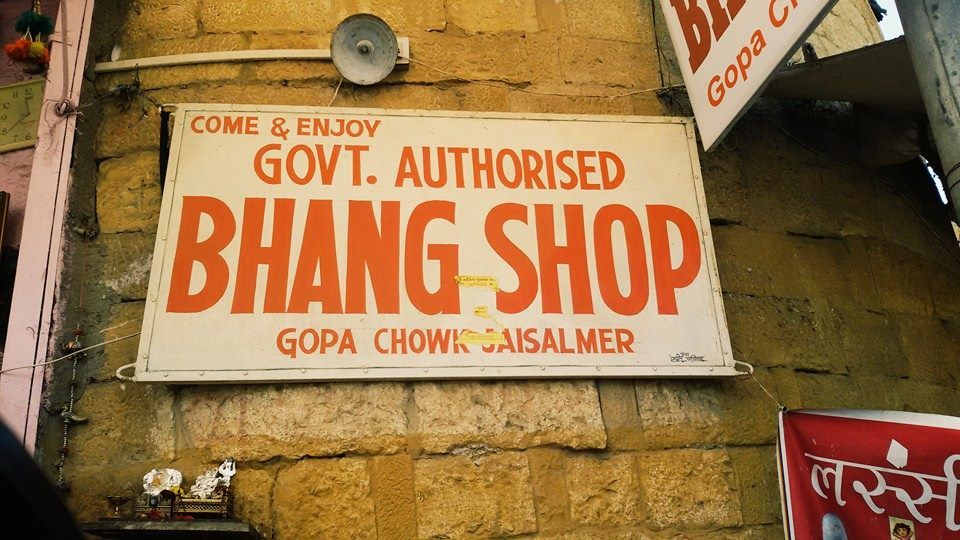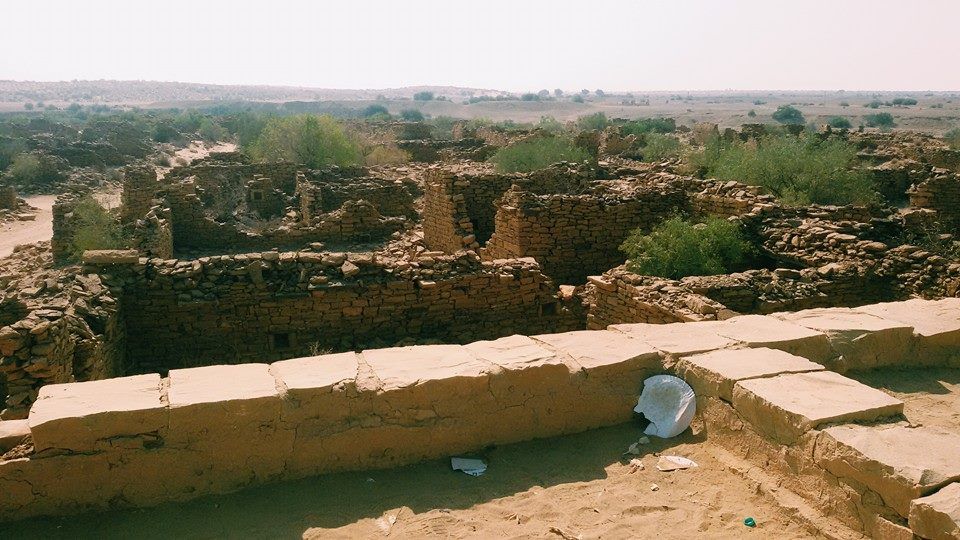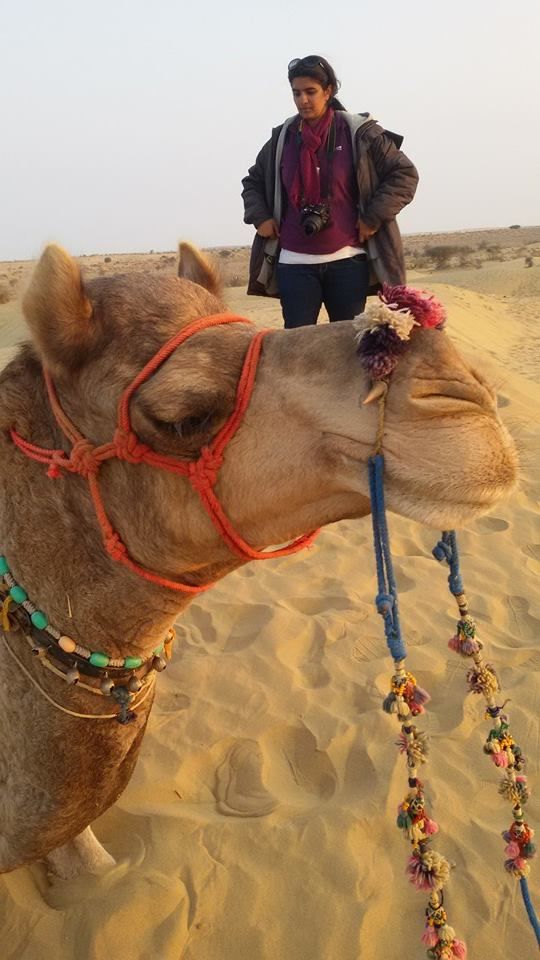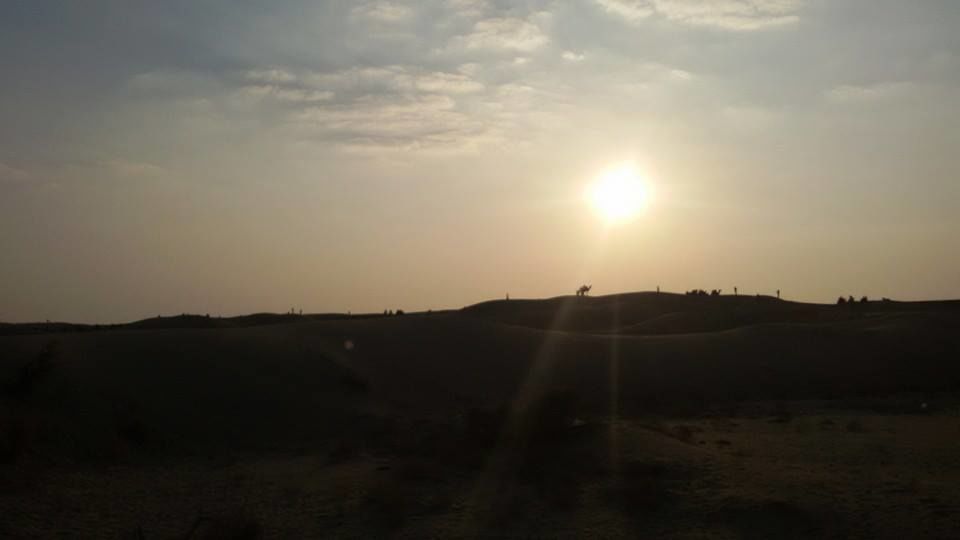 So, an entire film crew had landed up in Udaipur from France and Mumbai and we stayed there for almost 20 days. While everyone from the crew chose to go back home, a friend (also a crew member) and I decided to do something exciting since we were really wanderlusting. 
Of all the possible places everyone suggested, we were dying to go to Jaisalmer. And there it was. We hopped in one of the production management guys' car and drove all the way to Jaisalmer from Udaipur. The journey seemed to be a little impossible cos we left our hotel from Udaipur on the 27th morning. At 6 a.m. And it was freezing. AND it was foggy. We couldn't possibly see a man on the road. We chose to take a halt for about an hour at a dhaba on the way, waiting for the fog to settle down. And the three of us were so sleepy we could've slept on the cot at the dhaba. What amazes me about Rajasthan is the food you get even at the places you wouldn't possibly except to find. And this place served the best parathas and chai. 
So. The fog settled and we were set to experience on hell of a trip. We reached Jaisalmer at about 3 o'clock in the afternoon and straight away drove to Sam Sand dunes. Cos we just weren't ready to slow ourselves down by taking up a hotel and later decide what to do. We'd planned a two day trip keeping in mind the budget and time. Also because we didn't want to end up spending on things which we didn't want to. 
The sand dunes were magical and so was the sufi evening we spent near the dunes. All thanks to the man who brought us here. 
Spent the night at Surja Palace lodge inside the Jaisalmer fort. YES, a FORT. 
The next morning, after witnessing a beautiful sunrise, a hotel experience we will never forget and the bets breakfast ever; we went out to start exploring the city. While roaming around the street, I came across this place: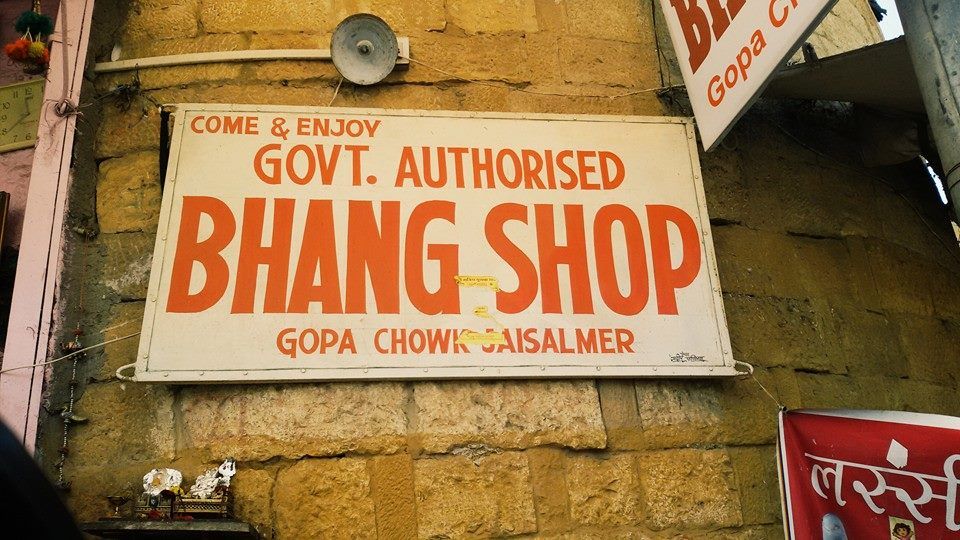 An authorised bhang shop. Which also sells marijuana. In open. I was quite shocked in the beginning. But turns out, it isn't the kind of stuff you would get caught with. Why? You got to go there and know it. 
The next stop was us parasailing. Well, not that exciting. But you could try it out if you're a rookie!
We then chose to drive to a 'so-called' haunted village Kuldhara. Which actually, wasn't haunted at all. As rumour has it, the entire village was apparently cursed and over night all the families of the village had to move out. The ones who stayed, either died or something like that. Major downer this was.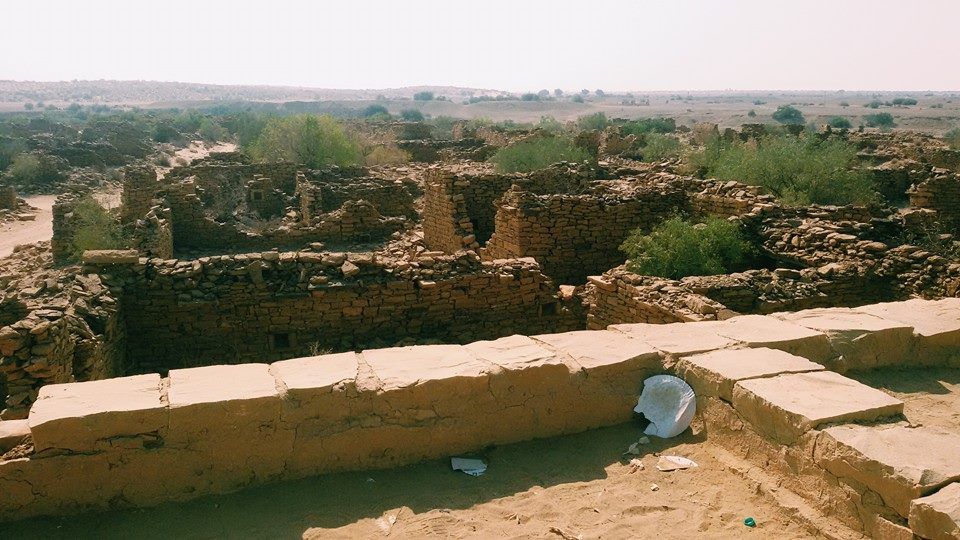 We ended our day with a typical rajasthani thali and ended up getting so stuffed that we couldn't move. 
Towards the evening, we got on a bus to Udaipur and came back to our senses since we were in a state of trance experiencing the trip. 
Jaisalmer gave me something I will never forget. It's been a year, and i still think of the place and keep urging to go back there. Well, someday soon hopefully I will. So should you!