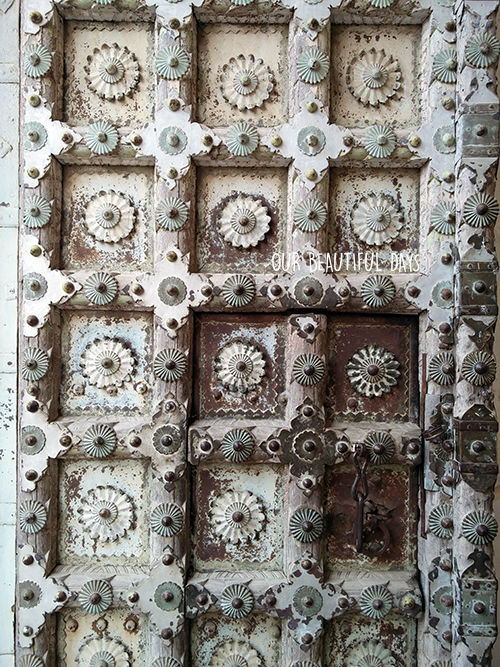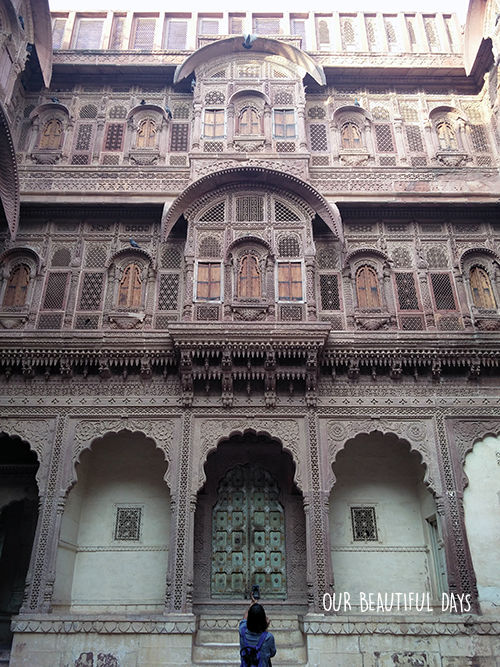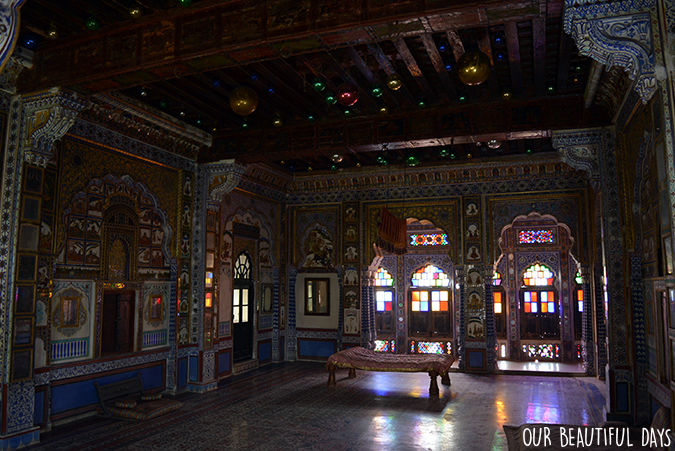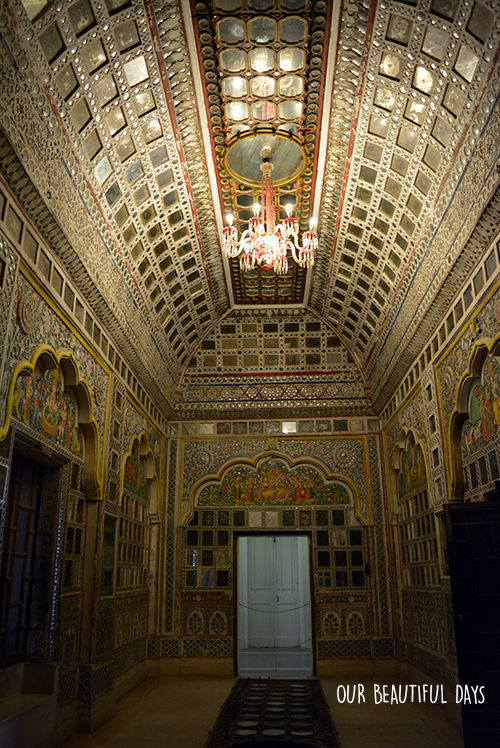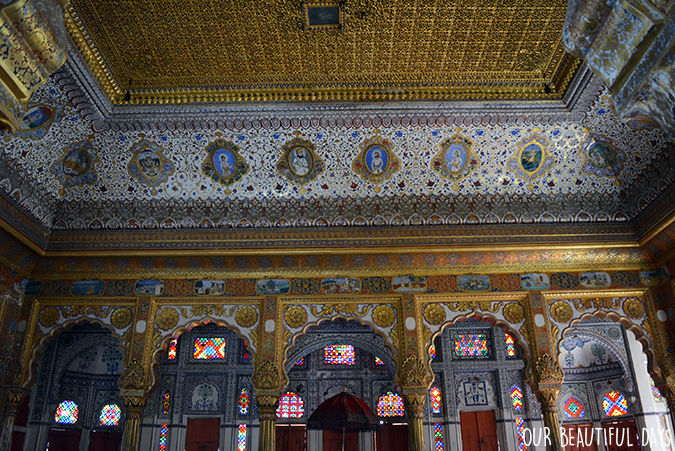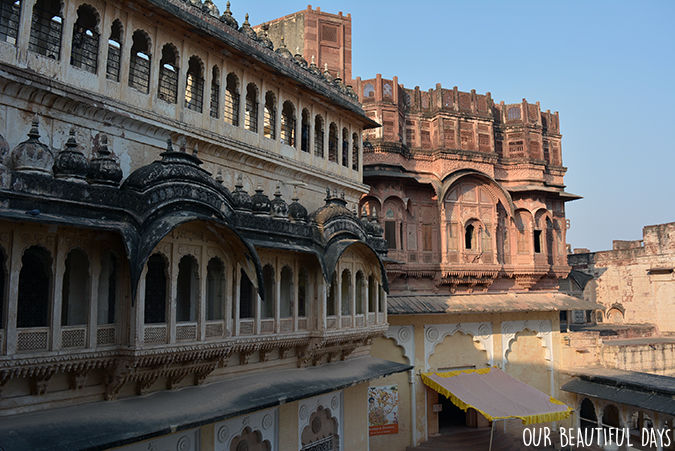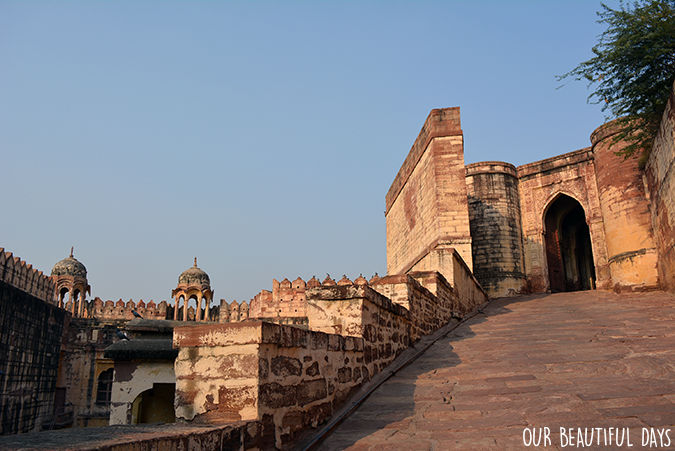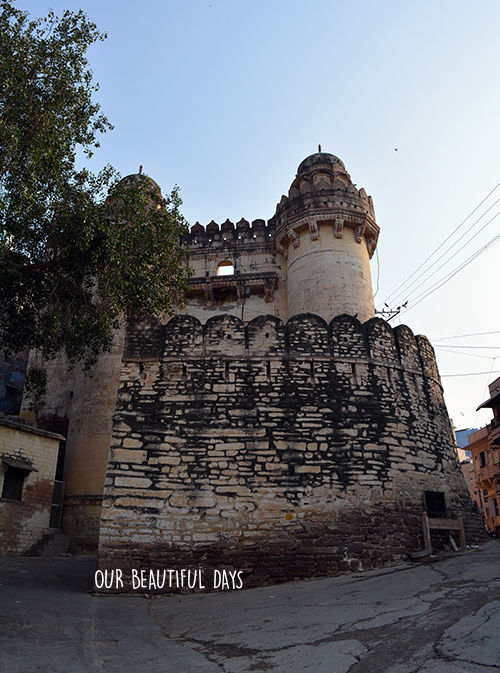 "A palace that might have been built by Titans and coloured by the morning sun."
- Rudyard Kipling -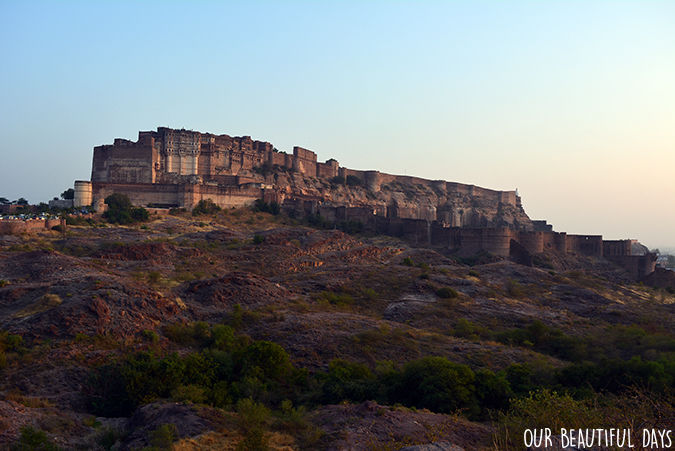 A lover of forts and all things royal, my heart willed with wonderment/shivers went up my spine/goosebumps lined my arms/my eyes popped out/I spontaneously combusted/etc. the first time I laid eyes upon the glorious fort that is Mehrangarh. Dominating the Jodhpuri skyline, Mehrangarh stands towering a whopping 400 ft. over the thousands of havelis that cluster to form the Blue City, so much so that Kipling claimed the Fort to be the work of giants.
What is striking about Mehrangarh is that immediately commands attention while simultaneously fuses with the rocky, arid landscape. Fun fact: Batman lovers may recognise Mehrangarh from the prison scene in The Dark Night Rises. You heard it here first! No you didn't but whatever I take credit.
Now, for an exhilarating history lesson! The Rathores - a segment of the Rajput clan - have held command over Mehrangarh for over 500 years. The Fort, whose foundation was laid down in the mid-15th Century (around 1459, according to God's own source that is Wikipedia) by ruler Rao Jodha (speaking of whom, the city of Jodhpur was named after). It was named Mehrangarh, which means "the fort of the sun" - a reference to the clan's claimed descent from Surya, the Sun God. Got it? Got it.
For those who love architecture and photography, Mehrangarh is an absolute dream. One of the largest (and arguably, amongst the best maintained) Forts in the country, it is the product of over 500 years of construction. Rome Mehrangarh wasn't built in a day, ya know.
There are two gates you can enter Mehrangarh from - Jai Pol (Victory Gate), which is on the Clock Tower/main bazaar/touristy side of town, and Fateh Pol, which opens into a full on local residential area. I stayed at the beautiful Jewel Palace Haveli in Navchokiya, which was amidst the clusters and clusters of old havelis (read: not in the touristy side of the Fort).
My tip: If you want to truly feel everyday life in Jodhpur (read: gazing upon gorgeous havelis, revelling amidst vivid colours and interacting with the kindest of kind people), enter Mehrangarh through Fateh Pol. Make sure you spend copious amounts of time wandering the alleys and houses before you begin your Fort expedition!
Flashback to when I told you that the Fort is amongst the best maintained in the country. Why so? It's still owned by the Maharajah of Jodhpur. Gotta love it. Apart from being the fantastical Fort we all know and love, Mehrangarh was also home to the royal family for generations and generations. Today the Royal Family occupies a portion of the gorgeous Umaid Bhawan Palace.
Today Mehrangarh hosts a treasure trove of collections, from palanquins (which, may I add, can totally see myself riding around town in), elephant howdahs (seats tied to the back of elephants for Kings and their men) and ornate baby cots to paintings, costumes and armoury. A stroll through the rooms is refreshing and the treasures best enjoyed in real life, thus the lack of pictures.
Moving on. Flashback yet again to when I told you that the Fort was constructed over a period of 500ish years. Because Here we come to the uber famous Period Rooms, some of which you see pictured below. Captions hold blurbs.
My Tip: If you like to take your time, I recommend you reserve 2 - 3 hours (if not more) to explore Mehrangarh. I began my adventures around 2ish and didn't leave till I caught the glorious sunset at 5:30. I planned my timings strategically so I could get the perfect lighting for millions of pictures. Why so? Any earlier and the harsh sunlight would wash out the Blue City and sandstone structures while any later would be too late to explore properly.
It was while I was traversing the many rooms, corridors and galleries of Mehrangarh that I was reminded yet again that I most certainly was a royal at some point in one of my past lives. From the ornate gold work to the gorgeous jaali windows, nooks and crannies, I repeatedly heard myself going "Yeah, I could get used to this." Oh, do you feel the same way? Well, too bad. Me more. I'm the ex-royal. Me. Seriously. I feel it in my bones! Go with it! Accept it! Don't fight it!
My tip: While I didn't pick up an audio guide or (human) guide, in hindsight I wish I did - and it's something I'll ensure I do from now on whenever I travel. I was too far inside when I realised my wander would've/could've been a lot more in depth and experiential had I taken an expert along with me. The lovely guards inside the Fort are verrrrrrrry knowledgeable, however, and gave me a ton of juicy tidbits that I would've never known otherwise (some of which I've included in the photo captions FYI).
Last but not least, you'd think the Fort towering 400 feet above Jodhpur has its perks. You're right, it does. Breathtaking, never ending views of the hundreds and thousands (and hundred thousands) of blue houses, havelis, and hotels dot far into the distance. It's truly a splendid sight.
My Tip: If you walk towards the Temple of Chamunda way on the other end, you get some stellar shots of the Blue City through the little cut out windows in the walls. Also, try and make the sunset from this area of Mehrangarh. While the museum areas close at 5:00 pm, you're allowed to be on the top of the Fort (pictured below) to catch the ruby red sunset over the mountains.
This post was originally published on Our Beautiful Days.